[yt_dropcap type="square" font="" size="14″ color="#000″ background="#fff" ] D [/yt_dropcap]o you want the blue pill or the red pill?" Since the election, social media has exploded with a special type of visceral hate by people on both sides of the political spectrum. While the situation appears to be worsening with each president, this post-election devolution is of special note.
While the right to protest is essential and inherent in any true democracy, the rioting accompanying some of the protests has rendered the intent of the protest futile. While the protest of unconstitutional actions is justified, it begs the question where were such protests when President Obama were in office doing things much worse than President Trump has done thus far.
Political ideology has become further divided and more partisan. The lack of ideological empathy is non-existent. The attempt to understand the other side or compromise is no longer an option; it is almost heretical for anyone to attempt to be moderate. The last couple of decades have led to the disenfranchisement of Americans due to globalization, the great economic recession, 9/11, wars, etc. Trust has been lost in governmental and non-governmental institutions. Today, the culmination of all these events has created a pseudo-matrix reality for many of us in America. In the West, we are engaged in a neo-tribalism that in some part transcends race and religion but more focused on ideology regarding the economy, government, and social policy. Perhaps, it is our natural predisposition towards tribalism that has been ingrained into our genetic constitution over tens of thousands of years.
The coup de grace for me was seeing the implosion of everyone on Facebook and devolution of civic conversation into ignorant vitriol arguments that possess no substance but purely ad hominin. If there is a supposed debate about anything political, it is typical parroting of what the mainstream media spews to the public without an actual conversation taking place. When was the last time you truly questioned something you believed in? When was the last time you sought out more evidence for your belief, perhaps even a contrarian point of view on that topic?
Politics Awry
Democracy is the Schrodinger's Cat of politics. It is simultaneously perhaps the greatest system ever bore and yet perhaps the worse. In theory, the former is witnessed by the fact that the will of majority is implemented to lead the country instead of one or a few people. It can be a debilitating and regressive system as witnessed here in the US. If that same majority is not well-informed and willing to engage in debate, the outcome is that the pragmatic few can use the supposed mandate of the majority to curry the system to their own favors.
Instead of electing well-informed and true leaders, our system has crumbled into career politicians who enrich themselves off the tax revenue of the public and further increase their wealth after they leave Washington thanks to the incestuous relationship that exists between politics, the media, and big corporations. In the recent decades, the political arena has reached new lows. Our election system is now nothing more than a popularity contest akin to high school. Whoever is the "coolest", best dressed, and best looking is most likely to win, superficiality has officially outdone substance. This failure in the electoral system is no one's fault but ours for allowing the status quo. The level of cognitive dissonance is unreal. A recent Gallup poll found that public support for Congress is near an all-time low yet incumbents are reelected at its highest rate, hovering around 90%+. This paradox demonstrates not only a discord in our understanding of politics but even hypocritical in some aspects.
Perhaps the bifurcation of the political system into two parties and furthermore into two rigid ideologies has created this "us versus them" mentality that reaches into the inner tribal nature. The fact that these two parties have oversimplified the principles and beliefs of people by compartmentalizing them into black and white touches at the heart of the issue. While some people can adhere to the entire platform of either party, which there is nothing wrong with, the majority of Americans do not. We are complicated and intricate beings, who cannot be boxed in here or there, instead perhaps we are blurred in the middle somewhere. The relegation of political power in the hands of these two parties essentially ensures that power always resides in both of their hands at all time. One will be a party in power and the other will be the only opposition in town, thus power is balanced. These two parties have done everything to ensure no rival third party can emerge. As a result, money and influence has help create a further veneering of the parties and their ideology relative to everyday Americans.
Due to the insulation of our political system, influence of corporations in the mainstream media, and the continued ignorance towards researching our political decisions, most Americans live in an alternative reality.
The Liberal Matrix
The fallout of the 2016 election has culminated in almost unprecedented level of protest and anti-Trump demonstrations. The foundation of any true democracy is the ability of its people to coalesce and protest, albeit peacefully. The protesters believe Trump epitomizes racism, hate and ignorance. They see Trump as the catalyst that will not only make the US regress but empower the fringe minority that spews hatred and disgust. The ascension of Trump, in their eyes, is the downfall of the Republic.
Liberalism is a political philosophy that predates the conception of the US as a nation. It is built upon many facets but most importantly the pillars of liberty and equality. Liberalism has deviated somewhat from its classical definition within the American experience. Liberals in the US still stress the notion of equality, the need to enshrine civil liberties as well as individual and human rights. Most importantly, liberals in the US view the government as a means to every end. While liberals claim to hold such principles as their raison d'être and as a result their much vocal and sometime violent opposition to Trump, they could not display a greater show of cognitive dissonance than in their actions against both President Bush and now President Trump.
The Bush administration's 2003 invasion of Iraq perhaps opened the greatest tidal wave of instability for the region, the world and the US. The great and immeasurable toll it took on human life and catastrophe is markedly one of the larger events that will go down in history. From that illegal and unwarranted invasion unravels the world we see today around us. The long-term economic ramifications of the wars will be perhaps the more detrimental effect to the US. The combined wars of Afghanistan and Iraq, which was inconspicuously expanded by Obama despite promising to the contrary, will cost us about $10 Trillion dollars, more than half of the current national debt. This daunting amount as well as the ramifications on our way of life is lost on almost everyone in the country including the supposed experts.
As a result of the buildup to the war the public protested, rightfully so, yet, almost ¾ of the country supported this action, albeit falsely misled. Yet similar protests by this same anti-war faction are no longer visible. Under the 8 years of President Obama, such opposition that is visibly viewed today against Trump was absent. This is what I call hypocrisy. Although the true principled opposition still continued their grievances against President Obama, nevertheless that faction drastically was reduced. Many were sad to see President Obama depart, why? The following actions by President Obama should have raised the ire of so called liberal-oriented Americans more so under Obama, who falsely disguised himself a progressive and champion of change, than Bush who never campaigned on such things. President Obama was not only to a large extent a continuation of the Bush administration, it became the Bush administration on steroids. The following points demonstrate how liberals are either ignorant or hypocritical of how both Hilary Clinton and Barack Obama are perhaps anathema to their ideology than champions:
•Guantanamo Bay – Despite claiming that the site was a stain on America's image and credibility and he would eliminate the prison, President Obama didn't do anything. While he claimed that Congress impeded him from doing so, in reality President Obama could have employed executive action to justify the closure like he had done for his endless covert wars.
•War – Today many fear the rise of Trump in on part that he will cause the US to engage in more wars. Yet under the tenure of President Obama, at least 7 conflicts were initiated by the Nobel Peace Prize winning president who promised to sow peace for a nation distraught in war.
•Drone – One of the most horrible, amoral and perhaps least discussed policies by the media, is President Obama's drone war. President Obama essentially outsourced his entire War on Terror campaign to drones whereas it was intended to be supplementary to an actual war plan. To put it in perspective, for every drone strike Bush had done, Obama carried out ten of them. Despite violating international law, the worse fall out from all this is that it has been reported that 90% of those killed as a result of drones tend not be the target, but mainly civilians. Aside from the tragic fallout, such a policy has been creating more terrorist than reducing it. In 2016, Obama ended the year with dropping 3 bombs every hour.
•Economy – During the 2008 presidential campaign, President Obama claimed that adding nearly $4 trillion dollars to the national debt was unpatriotic. He was referring to the enormous growth to the national debt under President Bush. Yet, 8 years later President Obama doubled the national debt and added nearly $10 trillion dollars. Despite claiming reduction in the unemployment number and helping the economy "grow." President Obama, similar to his predecessors, used statistical voodoo to conceal the real state of the economy. President Obama helped further inflate the already bubble economy.
•Social Policy – Despite claiming to be a progressive administration that will represent all Americans, President Obama reneged on many policies he had initially promise to support. Whether it was immigration, marijuana legalization and civil liberties, President Obama became one of the most regressive presidents in some of these categories. Especially in the civil liberties arena, Obama took Bush's Patriot Act and put it on steroids creating the NDAA, curtailing American civil liberties in all aspects. While appearing to be forward-looking and progressive, President Obama was perhaps one of the most Foucauldian presidents making the country more like his philosophical panopticon.
•Transparency – One of Obama's most signature claims was that he would be the most transparent administration ever, yet he ran one of the most opaque administrations. He punished whistleblowers more harshly than his predecessor. In some cases, it was grossly punitive.
While liberals continue to protest about the Trump presidency, they need to come to term that living in a democracy has such consequences like losing in elections. While protesting policies and actions one disagrees with is an important aspect of any democracy, it is also necessary to reconcile principles with actions such as coming to term with respect to those who they prefer such as Barack Obama or Hilary Clinton, whose nearly decade in power brought destruction and ruin to many places around the world including further deterioration to the US. Liberals need to escape the matrix that they have encapsulated themselves in.
The Conservative Matrix
The 2016 election results have given new vigor to the Republican Party and Republicans everywhere. To many conservatives, the past 8 years has been what they see as the end of America and Western Civilization.
Conservatism is a political ethos that believes in free markets, individual liberty, limited government, and traditional American values. Government, according to conservatives, is a necessary evil that should be utilized only to help individuals pursue their own goals.
The Trump administration and his atypical approach whether to the presidency or the party, will redefine how the presidency is viewed and potentially redefine the party going forward. In the same vein that liberals miss the target, conservatives extend support for candidates or policies that stand in direct contradiction to their principles. The following points demonstrate how conservatives either are negligent about what they are supporting or "selective" in how they choose what they stand for.
Guantanamo Bay – The notorious torture camp came into being under the Bush administration. While the camp contains terrorists guilty of heinous crimes, it also contains many innocent people who were picked up under false pretenses. The approach by the administration to offer money to anyone that can bring a "terrorist" resulted in many innocent people being picked up. The prison symbolizes the antithesis to what it means to be American and all its values. The Supreme Court in Hamdan vs. Rumsfeld affirmed that the prisoners are entitled to basic protection per the Geneva Convention. In addition, the lack of habeas corpus defeats the main premise upon which this War on Terror is being predicated upon, preservation of Western values. All these reasons run contrary to core Republican beliefs, yet 84% of Republicans have expressed support for continuing the site. President Trump had vowed to continue to operate the facility and fill it up.
Economy – Republicans always tout the importance of being fiscally responsible and ensuring a balanced budget. However, under the Bush administration the national debt almost doubled, increasing by $4 trillion dollars. The government deficit grew and nothing was done to help curtail fiscal irresponsibility. The Tea Party arose from the fact that President Obama's policies would result in financial ruin. While such protest and gripe was legitimate, surprisingly this same group of conservative protesters never arose during the Bush administration's heydays, when the unlimited spending spree of the government was taking place.
War – While conservatives stress a strong national defense, historically unnecessary or offensive war has led to the enlargement of government. This is the biggest threat to what it means to be conservative. In the last couple of decades, the party has been hijacked by neoconservatives who have been bent on expanding American regions of influence. This has led to a division in the party. On one side are those who support the war hawk agenda because they see it as a necessary means to safety; peace through strength. On the other side, are the old Eisenhower Republicans, who are not pacifists but believed in a strong America not an imperial one. Nevertheless, it appears the majority of Republicans support the former, offensive war to supposedly ensure national security, which in itself is contradictory. As demonstrated, the last couple of wars have made us weaker in all aspects of being a nation.
The Constitution – Republicans position themselves to be staunch advocates and defenders of civil liberties and the Constitution. Under the Bush administration, the beginning of a new America came into being. It was no longer the in statu pacis that existed prior to 9/11, instead it was a hybrid war and police state. The War on Terror combined with the Patriot Act and other similar laws helped normalize a state that would have been unacceptable to most Americans prior to 9/11 as well as those who stood for defending civil liberties and the Constitution. But politicians used the fear that Americans had to pass laws that ran contradictory to what the Constitution wanted. Yet the continuation of the Patriot Act that evolved into a more stringent law, the NDAA under Obama, continues to this day unimpeded by the majority of Republicans.
Government – The underlying governing principle for any conservative is government by its nature is inherently evil, thus ensuring that it is as small as possible is the best way to impede the bureaucracy from swallowing up progress. Conservatives always aim to minimize government and not allow the leviathan to grow. While Republicans were up in arms over the ever-expanding Obama government, they were moot when President Bush not only raised government spending through the roof, he helped create additional layers of bureaucracy as well as an entire new department. Now President Trump appears to be on the same path to expand the government through social works program like FDR, no major conservative group has thus far voice any concerns with that plan.
Where Do We Go From Here?
The famous Greek historian and political philosopher, Thucydides wrote that it's a habit of human beings to use sovereign reason to thrust aside what they do not fancy. What he was referring to was confirmation bias. Today, with the advent of the internet and social media, society has become further entrenched into partisanship than before. This blind abyss that we have entered into is what psychologists refer to as confirmation bias. We build these philosophical and intellectual silos to protect us from those whom we do not agree with or notions that we are ignorant of. The internet perhaps contains the greatest tool for humanity to reach its full potential but at the same time it has become a double edge sword. It has also allowed us to fortify this mental prison of confirmation bias even further. We search for sources that will "vindicate" what we consider our truth, the supposed good truth, rather than seeking out sources that will perhaps challenge us and make us reconsider what position we hold.
There is a difference between being a flip flop and someone who has become more knowledgeable on a topic and wants to shift their opinion. What should guide us is not so much positions but principles that act as our guiding compass. Principles should never be forsaken instead we can us them to navigate through the turbulence of the times.
As we go forth under a new presidency, the future for Americans has never been so bleak as it has been for the past couple of decades. Instead of parroting intellectualism, we should attempt to emulate it through challenging every political position and role model we hold dear. Why are you a liberal or conservative? Why are you a Democrat or Republican? Has your party lived up to its political tenets or just satiated with a veneer of claiming so?
Will Trump be the worst or best president ever? Nobody knows. He is like a blind date, yet knowingly or unknowingly he has been a cosmetic bless to rock the political establishment to its roots. No other candidate on either party could have done so much shaking up of the status quo. He has taken the system and turned it upside down and once again reminded them, albeit in an uncouth manner, that the exercise of power in a democracy rests with its people. Ultimately, they must serve at the pleasure of it nation's citizens or face the wrath of the masses.
While protest is an important pillar of any democracy, those who protest Trump, must take a minute and see what they protest and if that really meshes with what they stand for. Where was their protest when President Obama joined his predecessor and ran this country into insolvency or when he was immorally and secretly initiating wars in at least 7 countries while accepting the Nobel Peace Prize? Where was the protest when the policy of drone strikes reached more than a 90% civilian death rate or when Secretary Clinton and President Obama illegally invaded Libya for no reason and created the state of anarchy and destruction that continues to this day. The same could be said about their tampering into Syria and other Middle Eastern countries resulting into the mass migration crisis we see that that wreaks havoc not only on Europe but has devastated the lives of those afflicted.
Similarly, while conservatives gloat about their victory, they need to watch President Trump and ensure he does not violate the Constitution and values America stands for similar to Republican presidents in the past by increasing the debt or starting wars or infringing upon our civil liberties.
In order for all of us to escape the abyss that we reside in now, we need to realize that the overwhelming majority of us nowadays reside in a mental matrix that we have created and the only escape is becoming cognizant of it first. So do you want the blue pill or the red pill?
Cuba Counts On Russia's Economic Support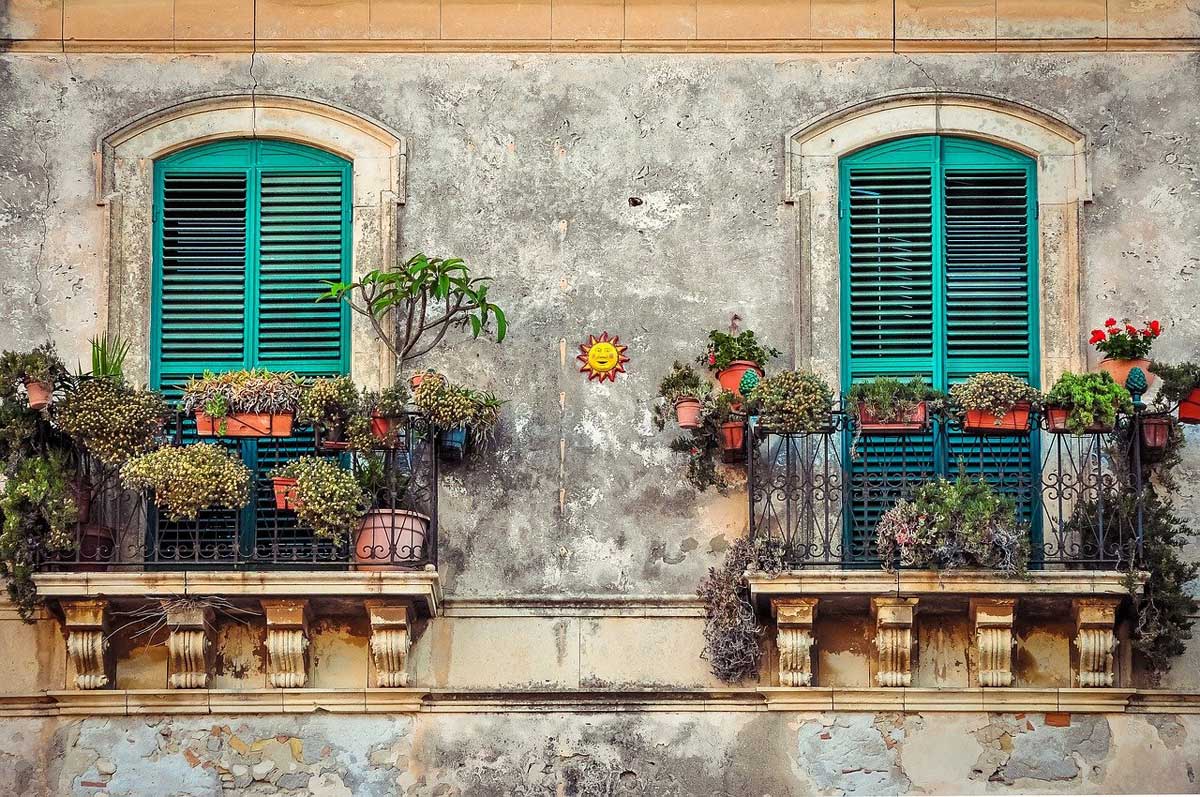 Cuba's Prime Minister Manuel Marrero Cruz, on an official working visit this June, has laid out his country's plans, soliciting support for countering the United States, respect for its territorial integrity and support for resuscitating the Island's falling economy. With many obstacles driving up basic cost of living, Cuba is consistently experiencing exodus of its citizens most them exploiting the geographical proximity, and migrating to settle in the United States.
During most of the meetings with Russian officials, Marrero Cruz underlined the necessity to make efforts in strengthening military relations and seek effective ways to boost agricultural exports to the Russian Federation. In addition, the Eurasian market may also open diverse opportunities and beneficial partnerships for Cuba.
Prime Minister Mikhail Mishustin indicated, during a meeting with the Cuban delegation in southern coastal city Sochi on May 7, that "Cuba is one of the important partners in Latin America. Our cooperation rests on solid traditions of friendship, solidarity, mutual respect and trust. Together, we are resisting unprecedented sanctions pressure from unfriendly states."
"The forum 'Russian-Cuba business dialogue' organized by our business council was held on the sidelines of the intergovernmental commission," Titov who also heads the Russian-Cuba business council, also said. "Forty-six Russian companies participated in it. Before the forum our portfolio contained 11 investment projects, while after the forum it already had around 30 projects.
According to the intergovernmental commission for trade, economic and scientific cooperation, which is addressing these tasks of improving aspects of the bilateral relations, Moscow and Havana need to restart cooperation in order to boost trade and investment. In addition, Russia attaches great significance to implementing large-scale projects with Cuba, including those aimed at increasing oil recovery at Cuban fields and upgrading the metallurgical plant in Havana.
"Despite the unfavorable external environment, bilateral trade approx. 60 billion rubles, or more than 20 billion Cuban pesos, last year. The positive dynamic was retained this year, with trade growing nine times in January-April compared to the same period in 2022. I have no doubt that it will keep growing," Mishustin said.
"We are planning to actively cooperate in tourism," he said, adding that Aeroflot Group was about to begin regular flights to and from Cuba. This would increase the number of mutual trips between the two countries, and would strengthen business ties and cultural relations.
Giving an additional voice to tourism, Russian Deputy Prime Minister Dmitry Chernyshenko also said "Cuba is Russia's key partner in Central America, and it is completely logical that economic relations on all tracks need to be developed. Regular air travel with Cuba is resuming starting on July 1 by the president's order. The Aeroflot company received a relevant directive."
"The Aeroflot group will start operating flights to Cuba from July 1. It is a long-awaited event for all tourists because Cuba has always been a place of attraction not only for tourism traffic, but also for business traffic," Aeroflot – Russian Airlines PJSC director general and board chairman Sergei Alexandrovsky noted.
Rossiya Airline, a member of the Aeroflot Group, will open flights from Moscow to Varadero, Cuba, from July 1. The company plans initially to make two flights per week But a third flight will be added from September 5, according to the airline's information. The tourist flow from Russia to Cuba may rise to 500,000 people per year.
Marrero Cruz was on his first visit to Russia. Gerardo Penalver Portal was in his delegation that visited Moscow. Russian foreign ministry said Russian Deputy Foreign Minister Sergey Ryabkov and his visiting Cuban counterpart, Gerardo Penalver Portal, discussed the two countries' efforts toward building a multipolar world based on the principles of international law.
"The sides reiterated mutual commitment to further strengthening Russian-Cuban cooperation in a wide spectrum of fields in the spirit of strategic partnership," the statement posted to the website said. According sources, bilateral trade tripled to $452 million in 2022, and it increased ninefold to $137.6 million in the first four months of 2023, compared with the same period 2022.
Official visits to and from both capitals proliferate, Russian State Duma Speaker Vyacheslav Volodin visited Cuba in April. Earlier Russia's top diplomat Sergey Lavrov visited Havana. Cuban leader visited Moscow late November 2022. At a meeting with Russian President Vladimir Putin, pledged to continue developing bilateral relations. The delegation also addressed both houses of Russia's legislature.
Cuba's has an estimated 12 million population. Around 55,000 people of Russian descent live in Cuba. A 2016 survey shows that 67% of Cubans have a favorable view of Russia, with 8% expressing an unfavorable view. Cuba became dependent on Soviet markets and military aid and was a major ally of the Soviet Union during the Cold War. After Soviet's collapse, Russia has maintained their diplomatic relations with Cuba.
India: A Strategic Partner or an Unreliable Friend?
The Future of Geopolitics Will Be Decided by 6 Swing States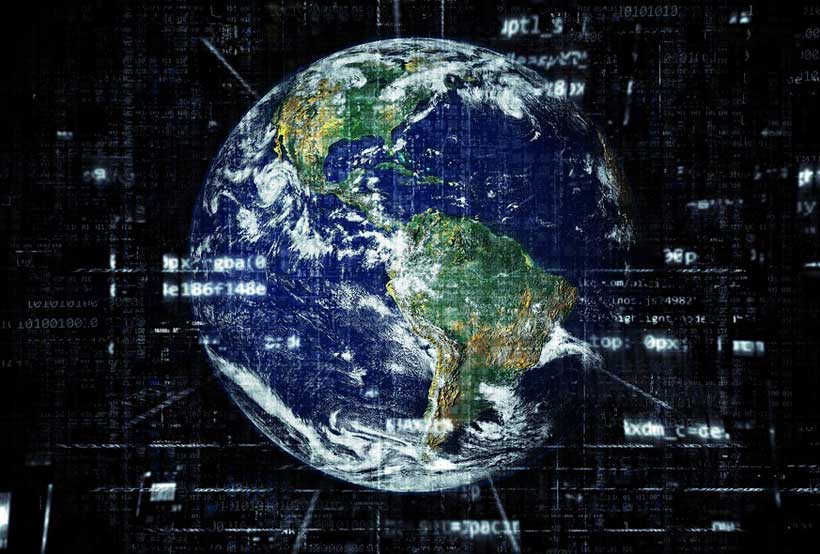 The world is witnessing a new era of great power competition between the United States and China, with Russia playing a spoiler role. The outcome of this rivalry will shape the global order for decades to come. But the fate of this contest will not be decided by the actions of Washington, Beijing, or Moscow alone. It will also depend on how a group of influential countries in the global south navigate the shifting geopolitical landscape.
These countries are the geopolitical swing states of the 21st century. They are relatively stable and prosperous nations that have their own global agendas independent of the great powers, and the will and capabilities to turn those agendas into realities. They are more demanding, flexible, dynamic, and strategic than they could have been in the 20th century, when they had to choose between alignment or non-alignment with one bloc or another. And they will often choose multi-alignment, a strategy that will make them critical—and sometimes unpredictable—forces in the world's next stage of globalization, and the next phase of great power competition.
These geopolitical swing states fall into four overlapping categories:
– Countries with a competitive advantage in a critical aspect of global supply chains.
– Countries uniquely suited for nearshoring, offshoring, or friendshoring.
– Countries with a disproportionate amount of capital and willingness to deploy it around the world.
– Countries with developed economies and leaders with global visions that they pursue within certain constraints.
Six countries stand out as exemplars of these categories: Turkey, India, Saudi Arabia, South Africa, Indonesia, and Brazil. These countries have more power today than ever before for several reasons: They have more agency, they benefit from regionalization, and they can leverage U.S.-China tensions.
More Agency
The geopolitical swing states have more agency than ever before because they have grown more confident and capable in pursuing their own interests and values on the global stage. They have developed their own sources of soft and hard power, such as cultural influence, economic clout, military strength, diplomatic networks, and technological innovation. They have also diversified their partnerships and alliances, seeking to balance their relations with both the U.S. and China, as well as other regional and global actors.
Turkey has emerged as a regional powerbroker and a global player in defense, energy, humanitarian aid, and mediation. It has pursued an assertive foreign policy under President Recep Tayyip Erdogan, who has sought to expand Turkey's influence in its neighborhood and beyond. Turkey has intervened militarily in Syria, Libya, Iraq, Azerbaijan, and Somalia; challenged Greece and Cyprus over maritime rights in the Eastern Mediterranean; supported Qatar against a Saudi-led blockade; hosted millions of refugees from Syria and Afghanistan; mediated between Iran and the West; and built close ties with Russia despite being a NATO member.
India has risen as a major economic and strategic power in Asia and the world. It has pursued a multi-aligned foreign policy under Prime Minister Narendra Modi, who has sought to enhance India's role as a leading voice for democracy, development, and diversity. India has deepened its strategic partnership with the U.S., joined the Quad alliance with Japan, Australia, and the U.S., engaged with China on trade and border issues despite tensions; expanded its outreach to Africa and Latin America; invested in connectivity projects in its neighborhood; and championed initiatives such as the International Solar Alliance and the Coalition for Disaster Resilient Infrastructure.
Saudi Arabia has transformed its economy and society under Crown Prince Mohammed bin Salman (MBS), who has sought to diversify Saudi Arabia's sources of income away from oil dependence, modernize its social norms and institutions, and assert its leadership in the Arab and Muslim worlds. Saudi Arabia has launched an ambitious Vision 2030 reform program, led a military intervention in Yemen against Iranian-backed rebels, normalized relations with Israel, hosted major summits such as the G20, invested heavily in emerging technologies such as artificial intelligence and biotechnology, and established strategic partnerships with China, India, and Russia, while maintaining its alliance with the U.S.
More Regionalization
The geopolitical swing states have also benefited from regionalization, the process by which regions become more integrated and interdependent economically, politically, and culturally. Regionalization offers opportunities for these countries to enhance their influence and interests in their respective regions, as well as to cooperate with other regional powers on common challenges and opportunities. Regionalization also creates a buffer against the pressures and uncertainties of the global system, allowing these countries to pursue their own models of development and governance.
South Africa has played a pivotal role in advancing regional integration and cooperation in Africa, as well as representing African interests and perspectives on the global stage.
It has been a founding member and a leader of the African Union (AU), the Southern African Development Community (SADC), and the New Partnership for Africa's Development (NEPAD). It has also participated in peacekeeping and mediation efforts in countries such as Sudan, Somalia, and the Democratic Republic of Congo. South Africa has leveraged its position as the most industrialized and diversified economy in Africa to attract foreign investment and trade, especially from China, India, and the EU.
Indonesia has emerged as a key player in Southeast Asia and the wider Indo-Pacific region, as well as a bridge between Asia and the Islamic world. It has been a driving force behind the Association of Southeast Asian Nations (ASEAN), the Regional Comprehensive Economic Partnership (RCEP), and the Asia-Africa Strategic Partnership (AASP). It has also engaged in dialogue and cooperation with other regional actors such as China, Japan, India, Australia,
and the U.S. on issues such as maritime security, counterterrorism, climate change, and pandemic response. Indonesia has leveraged its position as the largest economy and the most populous Muslim-majority country in Southeast Asia to promote its vision of a democratic, tolerant, and prosperous region.
Brazil has been a leader in Latin America and the Caribbean, as well as a voice for the global south on issues such as trade, environment, and human rights. It has been a founding member and a driving force behind regional organizations such as Mercosur, Unasur, and Celac. It has also engaged in dialogue and cooperation with other regional actors such as the U.S., China, India, and the EU on issues such as energy security, infrastructure development, and social inclusion. Brazil has leveraged its position as the largest economy and the most populous country in Latin America to advance its interests and values in the region and beyond.
More Leverage
The geopolitical swing states have also gained more leverage in the global system by exploiting the opportunities and challenges created by U.S.-China competition. They have sought to maximize their benefits from both sides, while minimizing their costs and risks. They have also tried to shape the rules and norms of the emerging global order, according to their own preferences and principles. They have not hesitated to challenge or defy either of the great powers, when they perceive their interests or values are threatened or violated.
Turkey has sought to balance its relations with both the U.S. and China, while pursuing its own strategic autonomy. It has maintained its NATO membership and cooperation with the U.S. on issues such as counterterrorism, Afghanistan, and Iran, while also resisting U.S. pressure on issues such as human rights, democracy, and Syria. It has also expanded its economic ties with China, especially under the Belt and Road Initiative (BRI), while also expressing concern over China's treatment of Uyghur Muslims in Xinjiang. Turkey has also defied both the U.S. and China by acquiring Russian-made S-400 missile defense systems, despite facing sanctions and criticism from both sides.
India has deepened its strategic partnership with the U.S., especially under the Quad framework, while also maintaining its engagement with China on trade and border issues, despite tensions. It has welcomed U.S. support for its bid for a permanent seat on the U.N. Security Council, its membership in multilateral export control regimes, and its role as a net security provider in the Indo-Pacific region. It has also increased its trade with China, especially in sectors such as pharmaceuticals, electronics, and renewable energy, while also pushing back against China's assertiveness along their disputed border, where a deadly clash occurred in 2020. India has also defied both the U.S. and China by joining RCEP, despite U.S. withdrawal from the pact and China's dominance in it.
Saudi Arabia has maintained its alliance with the U.S., especially on security and energy issues, while also diversifying its relations with China on economic and technological issues. It has relied on U.S. support for its military intervention in Yemen, its confrontation with Iran, and its normalization with Israel, while also facing U.S. pressure on issues such as human rights, democracy, and nuclear proliferation. It has also increased its investment in China, especially under the BRI framework, while also seeking Chinese cooperation on issues such as cybersecurity, artificial intelligence, and biotechnology. Saudi Arabia has also defied both the U.S. and China by pursuing its own nuclear program, despite U.S. opposition and Chinese competition.
Implications
The rise of these geopolitical swing states will have significant implications for the global order and the great power competition.
The global order will become more multipolar and complex, as these countries will shape the rules and norms of the emerging system according to their own preferences and principles. They will not accept a binary choice between the U.S. and China, but will seek to preserve their strategic autonomy and flexibility. They will also demand more voice and representation in global institutions and forums, such as the U.N., the IMF, the WTO, and the G20.
The great power competition will become more nuanced and dynamic, as these countries will leverage their relations with both the U.S. and China to maximize their benefits and minimize their costs and risks. They will also exploit the opportunities and challenges created by U.S.-China rivalry to advance their own interests and values. They will not hesitate to challenge or defy either of the great powers, when they perceive their interests or values are threatened or violated.
The global challenges and opportunities will require more cooperation and coordination among these countries and the great powers, as these countries will play a key role in addressing issues such as climate change, pandemic response, cyber security, nuclear proliferation, terrorism, trade, development, and human rights. They will also offer new markets, sources of innovation, and partners for cooperation to both the U.S. and China.
Conclusion
The geopolitical swing states of Turkey, India, Saudi Arabia, South Africa, Indonesia, and Brazil are the middle powers of the global south that will decide the future of geopolitics. They have more agency, they benefit from regionalization, and they can leverage U.S.-China tensions. They have their own global agendas independent of the great powers, and the will and capabilities to turn those agendas into realities. They are more demanding, flexible, dynamic, and strategic than they could have been in the 20th century. And they will often choose multi-alignment, a strategy that will make them critical—and sometimes unpredictable—forces in the world's next stage of globalization, and the next phase of great power competition. The U.S., China, and Russia should not take these countries for granted or ignore their interests and values. They should engage them with respect and pragmatism, seeking areas of convergence and managing areas of divergence. They should also recognize that these countries are not passive bystanders or pawns in their rivalry, but active players and partners in shaping the global order. The geopolitical swing states should not be complacent or reckless in their actions. They should be aware of the risks and responsibilities that come with their power and influence. They should also be constructive and responsible in their contributions to the global order. They should not only pursue their own interests and values, but also uphold the common interests and values of humanity.