More Lies from the Caligula Presidency: Jeff Session's Russian Debacle
[yt_dropcap type="square" font="" size="14″ color="#000″ background="#fff" ] T [/yt_dropcap]he latest scandal within the Trump Administration is that of the double meetings of the Attorney General Jeff Sessions with the Russian ambassador during the election while he was a campaign surrogate for Donald Trump. He failed to disclose those meetings to Congress during his confirmation hearing.
Sessions did not even remember what he and Kislyak discussed. Sessions had asserted: "I have never met with any Russian officials to discuss issues of the campaign. I have no idea what this allegation is about. It is false."
The FBI was investigating Attorney General Jeff Sessions' contacts with Russian officials before Trump nominated him in December. Sessions is now in control of the Justice Department and the FBI, both of which are investigating Russia's cyberattacks against the US. The House and Senate Intelligence Committees are also looking into the matter.
Meanwhile Republican Sen. Lindsey Graham commented on the Post's report during a CNN event saying "for sure you need a special prosecutor" if Sessions indeed spoke with the Kremlin. Also, Richard Painter, chief White House Ethics lawyer for President George W. Bush also said that "Misleading the Senate in sworn testimony about one's own contacts with the Russians is a good way to go to jail."
Sessions and Kislyak spoke as Russia was ramping up its hacking campaign against prominent Democrats, including the Democratic National Committee and Hillary Clinton's campaign chairman, John Podesta.
The Trump administration has repeatedly denied all suggestions that it colluded with Russia's interference activities. But The New York Times and CNN reported last month, citing US intelligence officials, that Russian operatives and people in Trump's inner circle communicated frequently before the election. The Times meanwhile has reported that the communications between people in Trump's orbit and Russia was substantial and ran deep on both sides. And on the Russian side, people within the country's government — in addition to intelligence officials — were also involved, according to The Times' sources.
The plot thickens and gets more interesting by the day. The two principal antagonists in the plot are clearly those who wish to uncover the truth vs. those who wish to hide it. Time will tell who will eventually prevail, but if the Nixon episode of American History offers any reliable guide, it can safely be predicted how this latest imbroglio will end.
The omens right now do not appear very good for Trump and Company, not to speak of Vladimir Putin who may be slowly coming to the realization that he may have hitched his cart to the wrong star in finding allies and surrogates for his strategy of divide and conquer and the Greater Russia.
Comey treated in Thuggish Mafia Style by the White House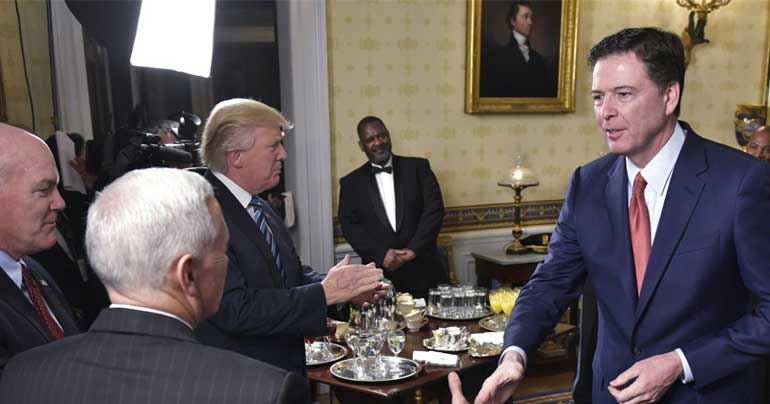 Former FBI Director James Comey is furious at the lack of respect the White House has showed him by the way he was fired, worthy of a Mafia operation, sources confirm.
Trump's Dumb Ideas for Economic Growth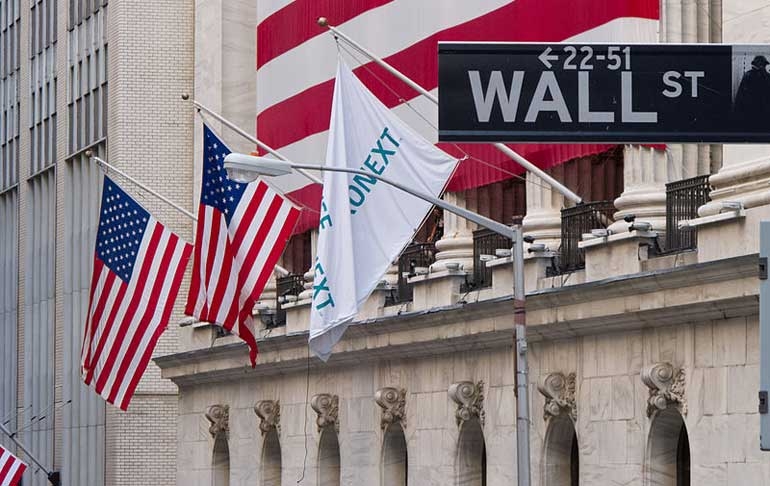 [yt_dropcap type="square" font="" size="14″ color="#000″ background="#fff" ] I [/yt_dropcap]f there's an economic idea that Donald Trump and his economic advisers continually reiterate it is that slashing taxes inevitably leads to economic growth. Let's see how true this idea is.
The Demeaning of the Office of the President
[yt_dropcap type="square" font="" size="14″ color="#000″ background="#fff" ] C [/yt_dropcap]NN has recetnly reported that President Trump's latest anti-media attacks "are beneath the dignity of the office of the President." In an interview with Time magazine, Trump insulted CNN's Chris Cuomo and Don Lemon and criticized MSNBC's Joe Scarborough. He also called CBS late-night host Stephen Colbert a "no-talent guy."