Who is Pulling the Strings of the Puppet in the White House?
[yt_dropcap type="square" font="" size="14″ color="#000″ background="#fff" ] A [/yt_dropcap]ides to President Trump have leaked that he often looks unfocused and unhinged. He yells like a madman when he gets information he does not much like, or when the level of adulation is not deemed adequate. "We walk on eggshells," one aide says. "The slightest little thing can set him off."
Some describe him as boorish and angry, especially toward those who fail to recognize his self-perceived "brilliance and greatness," those who do not understand him. Others say that Trump always wants "superlative phrases" used to describe his actions and insists on words that describe anything he does as "great" or "tremendous" or "stupendous." or the like. It's a world of hyperbole, and woe to those who dare question it.
Since his wife and son live in New York, he spends much of his time alone in the White House, retires around 6:30 PM to his residence, watches cable TV news shows (he doesn't relish reading), sometimes covered with an overflowing bathrobe, and then sends out angry tweets. He often screams for someone to tend to minor necessities.
Actually we have seen this movie before, albeit a long time ago, during the times of the unhinged Roman emperor Caligula. The second view comes as no great surprise to those who know even a modicum of ancient history.
The more disturbing revelation from those who are willing to talk off the record, however, is that he may be that this unstable, mentally-challenged man, who somehow has managed to become President of the US, with some help from another unstable man named Putin, may ultimately be a puppet to a nefarious behind the scene smooth operator, namely his chief strategist, Steve Bannon. He works mostly into the night in a mostly empty West Wing, for as much as 16 hours per day, planning new lines of attack.
It is Bannon, the "white supremacist nationalist," who is the real master pulling the strings of the puppet named Trump. Many of Trump's actions are controlled by the manipulating mind of Bannon who in turn is influenced, to the point of obsession, by some rather bizarre historical theories of wars of civilizations and the fours cycles of history (already examined in another column).
The question arises, since Trump is no intellectual, has the mind set of a nine year old child, and the span of attention necessary to write 140 characters, how does Bannon accomplish his disproportionate influence on Trump, thus succeeding in controlling his actions? Simply by stroking his massive ego.
Some aides therefore logically concur that Bannon is the real threat to America. Trump is merely the loud angry puppet whose strings are being pulled and manipulated by Bannon. So, don't focus on the puppet, as entertaining as he may be in his derangement, focus on the puppet master and you may come closer to the reality of this bizarre situation.
Comey treated in Thuggish Mafia Style by the White House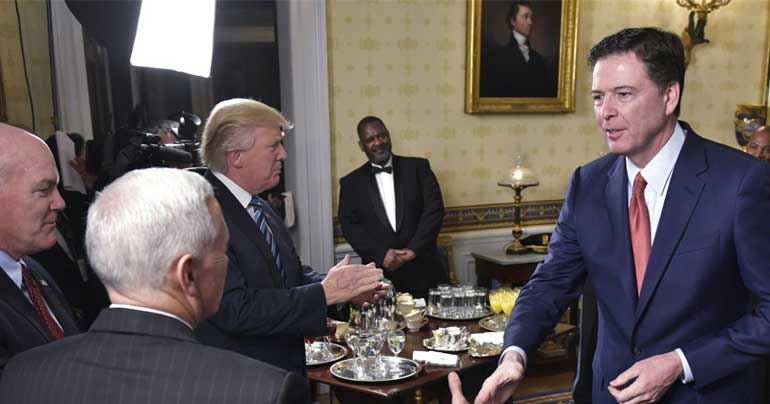 Former FBI Director James Comey is furious at the lack of respect the White House has showed him by the way he was fired, worthy of a Mafia operation, sources confirm.
Trump's Dumb Ideas for Economic Growth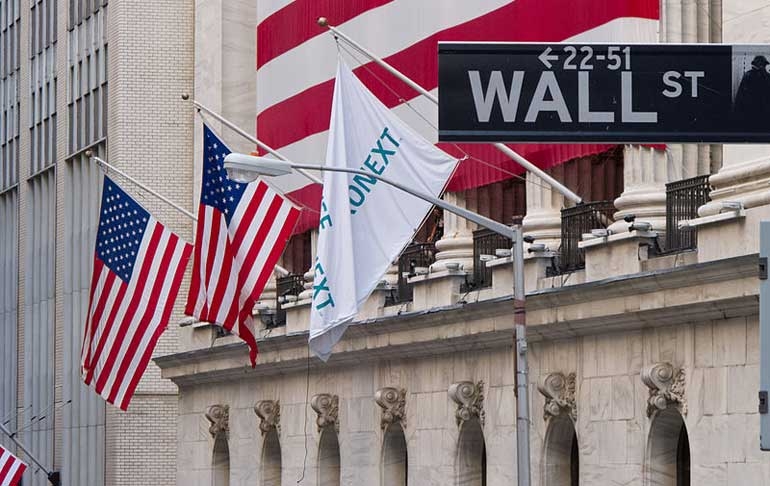 [yt_dropcap type="square" font="" size="14″ color="#000″ background="#fff" ] I [/yt_dropcap]f there's an economic idea that Donald Trump and his economic advisers continually reiterate it is that slashing taxes inevitably leads to economic growth. Let's see how true this idea is.
The Demeaning of the Office of the President
[yt_dropcap type="square" font="" size="14″ color="#000″ background="#fff" ] C [/yt_dropcap]NN has recetnly reported that President Trump's latest anti-media attacks "are beneath the dignity of the office of the President." In an interview with Time magazine, Trump insulted CNN's Chris Cuomo and Don Lemon and criticized MSNBC's Joe Scarborough. He also called CBS late-night host Stephen Colbert a "no-talent guy."