Turkey's Crippled Counterterrorist Capacity: How Domestic Purges Represent an International Threat to Europe's Security
[yt_dropcap type="square" font="" size="14″ color="#000″ background="#fff" ] T [/yt_dropcap]urkey has been suffering from terrorism for a long time, losing over 40,000 people in the last 40 years. When the Syrian uprising against Syrian President Bashar Assad began in 2011, Turkey was enjoying a peaceful era with the least causalities lost to terrorism in its recent history. However, this less-violent period quickly started to deteriorate due to new regional conflicts and Turkey's flawed domestic and international policies.
Turkish leaders considered the Syrian uprising as an opportunity by taking advantage of the situation to further their interests in the region, basically promoting a regime change in Syria by supporting different radical Salafist Jihadist groups in Syria and Turkey. As a result of these flawed policies, the number of terrorist attacks and people killed in Turkey by Salafi-jihadi attacks has skyrocketed since 2014, a surge of more than 400% compared to recent years.
More recently on New Year's Eve, a DAESH terrorist attacked the Reina Night Club in Istanbul, Turkey, killing 39 and wounding 71 . The Reina Club is one of Turkey's most well-known and prominent nightlife venues, located on the Bosphorus in the heart of Istanbul and frequented by celebrities and tourists. Soon after the attack, DAESH made a claim of responsibility for the attack. Their followers in different social media mediums praised the attack, calling the attacker a "lion of the caliphate" and publishing a selfie of the attacker along with a video he had taken in the Taksim district of Istanbul . The attacker, later identified as Abdulgadir Masharipov (code name Muhammed Horasani), from Uzbekistan, was finally captured alive on January 16, 2017, in the Esenyurt district of Istanbul. He was detained and interrogated until February 11, 2017.
DAESH and Other Radical Terrorist Organizations in Turkey
To understand the context of the Radical Salafist Jihadi terrorism in Turkey, it is important to understand the history of support for terrorism in the region. In mid-2011, I was the Police Chief of the counterterrorism and operations department in Sanliurfa, Turkey, a city of two million on the Turkish-Syrian border in the South of Turkey. At the time, Turkey's southern borders were wide open and all Syrian refugees — almost three million — were welcomed . In fact, the influx of refugees was so overwhelming that it became a major security concern for border cities: Sanliurfa alone received over 400,000 refugees in just 20 months. Meanwhile, the flows of logistical support, arms, and explosives continued to move into Syria to different jihadist groups. DAESH became one of the primary beneficiaries of Turkish support , as it had begun to control major border areas and transport material and foreign fighter movements back and forth across borders. Turkey was the only country geographically in close proximity.
In the interim, Turkish politicians thought that not only would DAESH guarantee the defeat of Bassar Assad, it would put a final blow to Turkey's decades-old PKK problem, as DAESH had started to fight the PKK. With these outcomes in mind, Turkey's full-fledged support to DAESH, Jabhat-al Nusra, Ahrar us-Sham, and Free Syrian Army continued. For example, as noted in European Union-funded Conflict Armament Research (CAR) reports, almost all DAESH IEDs were produced with explosives, chemicals, electronics and other parts brought in from Turkey. CAR reports also argue the majority of the weapons used or produced by them were sourced from Turkey . Throughout this period of assistance, Turkey's open policy was to not stop or interrupt the flow of foreign fighters going back and forth across Turkish borders , resulting in over 30,000 foreign fighters joining DAESH ranks.
In contrast to several other opposition groups in Syria, DAESH managed to recruit around 3,000 active Turkish fighters and established a vast and sustainable network within Turkey, through the involvement of mostly Turkish, but also some of foreign, members . That network is involved in recruitment activities, arranging and providing logistical support to operations, financial transactions, and the establishment of numerous terrorist cells inside Turkey. For example, through this network, DAESH established a factory where it produced over 60,000 uniforms for its fighters and hundreds of suicide vests.
On September 23, 2016, the world learned of another reason behind Turkey's explicit support to DAESH: through the hacking and subsequent release of emails belonging to Berat Albayrak, President Erdogan's son-in-law and Turkey's Minister of Energy and Natural Resources, the so-called "RedHack" emails revealed Erdoğan family involvement in transferring and selling DAESH oil , making it a little bit clearer as to why it was enjoying so much freedom in Turkey.
Until the beginning of 2016, the Turkish government avoided labeling DAESH a terrorist organization. President Erdogan did not publicly state DAESH was a terrorist organization until the beginning of 2016. Similarly, Prime Minister Ahmet Davutoglu referred to it as a "bunch of frustrated young guys " and almost openly legitimizing the group in public speeches . Furthermore, since 2014, all ongoing radical Salafist jihadist counterterrorism operations were halted by the new administration and there were no planned counterterrorism operations anywhere in Turkey during 2014 and 2015. The operations in 2016 were mostly reactionary operations. This led to broader support and a warmer approach towards DAESH, especially among the young supporters of Turkey's ruling party, the AKP. In 2015, PEW public opinion research found 6 million people had a favorable opinion regarding DAESH .
Police and Intelligence Purges and the Rise of the Islamic State
On December 17, 2013, Turkey woke to a scandalous corruption operation against Erdogan's son and close circles, carried out by the Istanbul Police Department. Erdogan appeared furious about the operation, claiming the operation was in fact a coup against him. Instead of allowing the prosecutor's office and the police to continue with the investigations, Erdogan immediately began firing and purging the officers involved, eventually closing all the investigations . Following the events of December 2013, Erdogan started to dismantle the Police and Judiciary. Initially, almost all of the police chiefs and officers who were involved with the corruption operations were purged and arrested. Similarly, the prosecutors managing the case and the judges who issued warrants were also purged . The incident became a turning point for the Turkish National Police. Initially, all officers in counterterrorism, intelligence and organized crime divisions in the Istanbul Police Department were fired and replaced with new officers and chiefs . Unfortunately, the new officers and police chiefs were inexperienced and not trained to deal with the complicated cases and threats involved in terrorism and organized crime activities.
On January 19, 2014, after receiving a tip about three trucks carrying weapons to Syrian terrorists, the Adana prosecutor ordered the Gendarmerie and the Police to stop and search those trucks on the Adana highway . As the trucks were stopped, the passengers in the trucks resisted the searches, claiming the cargo belonged to the Turkish National Intelligence (MIT) and could not be searched. When the prosecutor was informed, he insisted the search of the trucks be carried out with the provided search warrant. As the trucks' cargo was opened, the officers first saw a layer of medicine boxes on top of the cargo. Underneath those boxes they found military-grade weapons and ammunition, including missiles. This incident quickly became a national crisis and Prime Minister Erdogan ordered the release of the trucks in contravention of the prosecutor's orders . Later on, a prominent journalist, Can Dundar, produced an investigative news article that included pictures and videos of the cargo . Erdogan, however, openly blamed Dundar, claiming espionage, and added that he (Dundar) "would pay dearly ". Eventually, any officer involved with the stop and search of the trucks, including the prosecutors, judges, police and gendarmerie officers, as well as the journalists, indeed paid a heavy price: first they were fired and then arrested .
By the beginning of 2014, Erdogan realized he could not continue his Syrian operations unless the judiciary and police were transformed and that he could not trust the judiciary and police with his personal and family dealings. This sparked a massive firing and arrest wave throughout the country, mostly involving police chiefs and officers working in the counterterrorism and intelligence divisions and the prosecutors managing their operations. This first wave of national purges resulted in over 10,000 experienced police officers being fired or arrested, basically gutting Turkey's counterterrorism and intelligence capacity and brainpower. Furthermore, the new chiefs were promptly ordered to not carry out operations against radical jihadist terrorist organizations. This initiative also ensured that DAESH and other Salafist Jihadist terrorist organizations abruptly became untouchable and suddenly started to enjoy a degree of freedom never before experienced in Turkey. This situation lasted until the beginning of 2016. In the years 2014 and 2015, there was not a single planned counterterrorism operation in all of Turkey against DAESH or any other jihadist terrorist organization.
On July 15, 2016, Turkey was shocked by an unsuccessful coup attempt, giving President Erdogan the leverage and justification to further reshape the country. Following the coup, Erdogan immediately started a massive and unprecedented purge and arrest campaign. Over 140,000 government officials, including military officers, police officers, academics, doctors, and anyone else deemed as opposing Erdogan were purged . In addition, over 85,000 officials were detained and almost 45,000 were arrested. The Turkish National Police took the largest blow, losing over 30,000 officers in this period, including police chiefs and officers who had spent years in the field fighting against terrorism. Similarly, the Turkish military paid a huge price, losing half of its active duty generals and two-thirds of its F16 pilots. Additionally, the judiciary was also a particular target, with a third of prosecutors and judges being fired and/or arrested, well over 4,000 in total.
Conclusions and the Future
These events have resulted in two important outcomes. The first is that Turkey has lost its most experienced manpower and a great deal of wisdom in the fight against terrorism. Additionally, the Erdogan government's approach toward DAESH and other terrorist organizations ensured that the jihadists were untouchable and if you would like to keep your job, then you would not interfere with their activities. These dramatic and troubling policy changes yield today's security problems, as DAESH has established a dangerous network of terrorist cells all over the country. Turkey first ignored, then allowed, and finally supported DAESH, assuming that this would keep Kurdish militias in check and would never come back and sting Turkey-as-secret-benefactor. However, as one counter-terrorism expert quipped, "When you invite cannibals to dinner you can expect to end up as the main course."
As the coalition forces advance in Mosul and start their Raqqa operation, there is no doubt that many DAESH members fleeing will end up in Turkey. Many such defectors we interviewed during our DAESH Defectors Interview project clearly indicated that commanders had been discussing this issue and had already ordered their fighters that in the worst scenario they would shave their beards and cut their hair to blend into societies within close proximity, Turkey being the closest. Therefore, as Mosul and Raqqa fall in the near future, it would be very naïve not to expect a somewhat steady and swarming flow of foreign and local DAESH fighters into Turkey. Alas, Turkey will not be prepared to stop this flow based on a purge of true counterterrorist talent.
Consequently, as the war in Syria and Iraq continues against DAESH, there is a good chance that Turkey might become the next battleground. While the war against DAESH and other Salafist Jihadi terrorist organizations in Syria and Iraq appear to make steady progress, the prospect of Turkey becoming a vast safe haven for retreating terrorists cannot be discounted. Turkey's counter-terrorism capacity is vital for both the country and the West. Thus, this weakened Turkish counterterrorism apparatus, completely self-produced by Erdogan paranoia, threatens not only Ankara but the heart of Europe as well.
Unmasking India's IB and RAW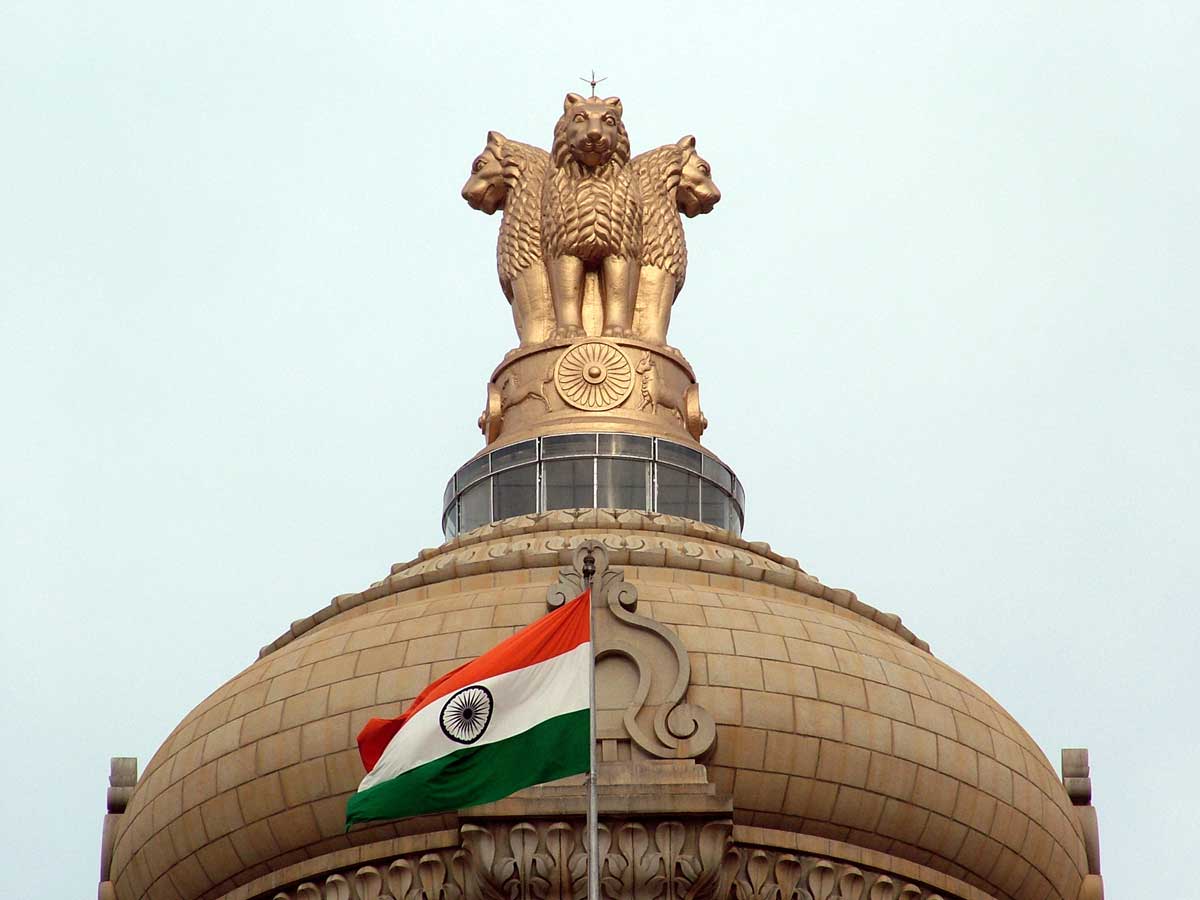 India's prime minister Narendra Modi granted a year-long extension in service to retiring heads of India's Intelligence bureau (Arvind Kumar) and the Research and Analysis Wing (Samant Kumar Goel). Both officers are specialists in the art of disinformation and insurgency. They masterminded the so-called Blakote strikes inside Pakistan. Besides, they mounted a world-wide Pakistan-bashing campaign that resulted in Pakistan's isolation in comity of nations. Pakistan FATF woes could veritably be attributed to the machinations of the said two officers. They are protégé of India's national security czar Ajit Doval. Doval himself boasts of having carried out covert activities in Pakistan for about eleven years. He did not care a fig for violating the diplomatic norms while posted in Pakistan.
Difference between the Intelligence Bureau and RAW
The common belief is that the IB and the RAW have separate domains. But, in actual fact, the both organisations coordinate their activities. Like the RAW, the IB also has its offices abroad. In his book, RAW: A History of India's Covert Operations, Yatish Yadav make startling disclosures about activities of India's intelligence agencies. In a chapter titled "Hunting the RAW traitor", he reveals the career of the RAW agent Rabinder Singh, an ex-Army man who sold national secrets to the CIA for money. Singh was outwardly a religious person who had a penchant for quoting from Hindu religious book Bhagwad Gita. He led parallel lives and passed on classified information to the foreign power. Although given asylum in the U.S., he was soon forsaken by the CIA and met with an unexplained road accident there. The accident was masterminded by the RAW.
The Intelligence Bureau (IB) is the national domestic internal security and counter-intelligence agency that works under the Ministry of Home Affairs. It was formed as the 'Central Special Branch' on December 23, 1887, which was later renamed as 'Intelligence Bureau' in 1920. The organisation mainly focused on National Security activities. According to an article published in Jagaran Josh, the Intelligence Bureau (IB) is said to be the oldest surviving intelligence organisation in the world.
About Research and Analysis Wing (RAW)
Initially, the IB was only responsible for India's internal and external intelligence, but in 1968, it was bifurcated and left with internal intelligence only. While it's external branch was handed over to the newly created Research and Analysis Wing (RAW).
The bifurcation took place after IB lapse in the intelligence about the Sino-Indian War of 1962, and India-Pakistan War of 1965. So the Research and Analysis Wing (RAW) was founded in 1968 to counter external security threats. The RAW provides intelligence to policymakers and the army and it keeps a close eye on the activities of the neighbouring countries (China, Pakistan, Sri Lanka, Myanmar, etc.) of the nation.
Generally, the IB is the national internal intelligence agency that maintains the internal security of the nation, while RAW is an external intelligence agency that keeps an eye on international threats. The main functions of the IB include counterintelligence, counterterrorism, VIP Security, anti-secession activities and intelligence collection in border areas. RAW on the other hand collects secret information about the activities of neighbouring countries. IB functions under the governance of the Ministry of Home Affairs, while RAW has been placed directly under the Indian Prime Minister's office. IB gets its employees from the Indian Police Service, law enforcement agencies and the military, while RAW has its own service cadre known as the Research and Analysis Service (RAS). Initially RAW was also dependent on the services of trained intelligence officers from the military, police and other services for its candidates.
Objectives
The RAW's objectives include:
Monitoring the political, military, economic and scientific developments in countries which have a direct bearing on India's national security and the formulation of its foreign policy. Mould international public opinion and influence foreign governments. Covert Operations to safeguard India's National interests. Anti-terror operations and neutralizing elements posing a threat to India.
To control and limit the supply of military hardware to Pakistan, from mostly European countries, America and more importantly from China.
RAWS exploits
The RAW stoked insurgency in East Pakistan that led to dismemberment of Pakistan. The Indian army and other agencies acted in tandem.
Another event shows that Indian diplomats developed deep ingress in Islamabad. On May 29, 1988, a senior official of the Pakistan Intelligence Bureau was abducted in Islamabad. India alleges that his abductors were personnel from the Inter-Services Intelligence Directorate (ISI). According to their own account of the incident, narrated in the news magazine Herald, they beat up the IB official until he revealed the location of a secret telephone exchange that was monitoring calls made by Zia-ul-Haq.
Kalbushan Jhadav's story speaks volumes on how India penetrates even its serving officers to carry out sabotage and subversion in Pakistan.
Disinformation
'Disinformation' (Russian deziinformatzia) is a concept that finds mention in Sun Tzu's Ping Fa (Principles of War). Even before Sun Tzu, Kautilya in Arthashastra supported disinformation as a civil and military warfare tool within his concept of koota yuddha (unprincipled warfare as distinguished from dharma yuddha, righteous warfare).
Tzu's and Kautliya's principles were used not only in World War II but also in the Cold War period (to hoodwink own and foreign people). Richard Deacon says, 'Truth twisting…unless it is conducted with caution and great attention to detail, it will inevitably fail, if practiced too often… It is not the deliberate lie which we have to fear (something propaganda), but the half-truth, the embellished truth and the truth dressed up to appear a something quite different' (The Truth Twisters, London, Macdonald & Company (Publishers) Limited, 1986/1987, p. 8). He gives several examples of disinformation including subliminal disinformation by which the truth can be twisted so that the distortion is unconsciously absorbed, something which both television and radio commentators have subtly perfected' (Ibid., p. 9). In the USA, the Creel Committee, through false anti-German propaganda turned pacifist Americans against Germans.
Disinformation influenced even independent-minded Americans who laid down a constitution, beginning with words `we the people'. Yet Chomsky says the American masses are like a "bewildered herd" who have stopped thinking (Noam Chomsky, Media Control: The Spectacular Achievements of Propaganda, p.16). He asserts that in a "properly functioning democracy", there is a "small percentage of the people", a "specialised class of citizens" who … analyse, execute, make decisions and run things in the political, economic, and ideological systems". Chomsky reminds, 'Woodrow Wilson was elected President in 1916 on the platform "Peace without Victory", right in the middle of World War I. The American population was extremely pacifistic and saw no reason to become involved in a European War. The Wilson administration established a government propaganda commission, called the Creel Commission [Committee], which succeeded, within six months, in Chomsky reminds, 'Woodrow Wilson was elected President in 1916 on the platform "Peace without Victory", right in the middle of World War I. The American population was extremely pacifistic and saw no reason to become involved in a European War. The Wilson administration established government propaganda commission, called the Creel Commission, which [through fake news, films, etc.] succeeded, within six months, in turning a pacifist population into a hysterical, war-mongering population which wanted to destroy everything German, tear the Germans limb from limb, go to war and save the world…. After the war, the same techniques were used to whip up a hysterical Red Square…' (ibid.page 12).
Fifth-generation war is believed to be a vague term. George Orwell (Politics and the English Language) suggested that that trying to find a clear-cut definition of fifth-generation or hybrid war would reveal exactly that kind of vagueness, with the use of important-sounding, pseudo-technological words to impress readers and convince them that this war is being fought at a level the layperson cannot comprehend. However, India has proved that it understands the dimensions of the fifth generation war or fake news. It knows how to apply its techniques to achieve its objectives. It is time for Pakistan to wake up
EU Lab belatedly discovered a world-wide network that spread disinformation against Pakistan. Even prestigious Indian newspapers sometimes publish reports or articles that smack of being pieces of state-sponsored disinformation. Harvard's criteria for detecting fake news could be applied to disinformation bloomers. Harvard suggests `everyone should vet a publisher's credibility first and then check all the sources and citations'. James Carson offers tips in his article `Fake news: What exactly is it – and how can you spot it'? (Telegraph January 31, 2019)
Disinformation camouflaged in Op-Eds is hard to detect as they do not usually quote their sources of information. A case in point is Shishir Gupta's article 'In Imran Khan's 18-point Kashmir plan for Aug 5, outreach to Turkey, Malaysia and China', published in Hindustan Times dated July 28, 2020.
RAW officers speak many languages such as Chinese, Russian, Arabic, Sinhalese, German, Polish and Urdu. By the time of Morarji Desai, RAW had a staff of "more than five thousand on its payroll". Desai turned out to be inhospitable to RAW and Kao, and K. Sankaran Nair left the organisation. N.F. Suntook took charge and "saved the agency". RAW "recruited trained and deployed informers and covert action teams in the USA, Iran and several European countries as well as in India's immediate neighbours. It also employed analysts, polygraph examiners, cartographers, linguists, economists and political analysts to defend the country from internal foes and external enemies. While the I.B.'s mandate was essentially within the country, it also opened offices at times on foreign soil. As is to be expected, the two agencies joined hands, and at times fought over turf to the detriment of the common cause.
In Bangladesh, RAW combated the influence of the CIA and Pakistan. The assassination of Sheikh Mujibur Rahman was a big blow and a much-chastened RAW regrouped to regain its lost influence in Bangladesh. By November 1988, RAW's station head, code-named Krishna Patwardhan, had set up the necessary network in Bangladesh, to target elements that were hostile to India.
RAW saw spectacular action in other theatres as well. On March 20, 1988, RAW operative Anupam Malik began to carry out Mission Fiji', "aimed to disrupt and dismantle Fiji's military regime" that threatened to upset the ethnic balance in Fiji. Attempts were being made by this regime to deny political rights to ethnic Indians, most of whom had been immigrants to the country during the British Raj. Deporting all ethnic Indians to India' was a distinct possibility. By the 1990s Sitiveni Rabuka, the strongman, was honey-trapped and compromised by RAW agents in Fiji and had to abdicate political power.
Similarly, RAW's involvement in Afghanistan, we learn, began with the Soviet Union's invasion of the country. The agency's operatives carried out missions right through the chequered regimes of Tarki, Amin and Karmal encountering opposition from Pakistan's Zia ul-Haq and the Taliban at different times.
In Sri Lanka, RAW propped up the Liberation Tigers of Tamil Eelam (LTTE) and had to follow the contradictory path of support and opposition following the dictates of the political masters in Delhi.
In the chapter titled "Shadowy War in Washington", we see the RAW operative code-named 'Blue Sky' track down the Khalistani leader Jagjit Singh Chouhan and successfully penetrate the World Sikh Organisation, the International Sikh Federation and the Babbar Khalsa International. While the traditional rivalry between the I.B. and RAW continued, according to RAW operative Krishna's candid opinion, "the I.B. proved to be far superior in the Canadian theatre than the RAW."
Concluding reflections
RAW's cover officers, including RK Yadav and B. Raman, make no bones about India's involvement in Bangladesh's insurgency. They admitted that India's prime minister Indira Gandhi, parliament, RAW and armed forces acted in tandem to dismember Pakistan. Raman reminds us that the Indian parliament passed a resolution on March 31, 1971, to support the insurgency.
Indira Gandhi had then confided with RAW chief R.N.Kao that in case Sheikh Mujib was prevented ruling Pakistan, she would liberate East Pakistan from the clutches of the military junta.
In order to sabotage the China Pakistan Economic Corridor (CPEC) a cell had been established in RAW with the sole objective of disrupting it and the cell worked 'under the supervision of the Indian Prime Minister'.
Yet another book (Terror in Islamabad) has been published by an officer Amar Bhushan who happened to have served as a diplomat at the Indian High Commission Islamabad. Before being posted to Islamabad, Bhushan had served as an officer of India's premier intelligence agency Research and Analysis Wing, Border Security Force Intelligence, and State Special Branch for a quarter of a century. His book mentions another RAW officer, Amit Munshi (real name Veer Singh) posted as Cultural Attache.
Since times immemorial diplomats have enjoyed immunity in countries where they are posted. International conventions govern their conduct in host countries. If a diplomat is caught red handed violating norms of diplomatic conduct, he is declared a persona non grata. Bhushan's book reveals that Singh's assignment was to "identify potential Pakistanis for subversion". The familiar elements of intelligence craft are espionage, sabotage and subversion. India added one more element "insurgency" to the intelligence craft if we go through another RAW officer's book The Kaoboys of R&AW: Down Memory Lane. B. Raman makes no bones about India's involvement up to the level of prime minister in Bangladesh's insurgency.
How 4chan Radicalizes Youth and Grooms Them Towards Terrorism
The image board was started in 2003 to discuss anime and various other topics but festered into a safe space for hateful rhetoric soon after. In the aftermath of yet another racially motivated mass shooting by a frequent user, its dangers have finally reached the mainstream.
4chan is an extremely unique website. It has been running since 2003, and over the course of almost 20 years, has influenced many internet memes and phenomena. However, in the wake of the European Migrant Crisis in 2015 and the 2016 Presidential Election, it became associated with white supremacy, especially on its /pol/ board. This hateful rhetoric festered, worsening in 2020 during the COVID pandemic and George Floyd protests. 4chan was sprung into the spotlight once again on May 14th, 2022, when a white supremacists livestreamed his massacre of a supermarket.
This attack, fresh in American's minds, led many to question why 4chan is still allowed to exist. This comes after 4chan's rhetoric inspired a 2015 mass shooting in Oregon and its users aided in the organization in the Unite The Right Rally and the January 6th Riots. Clearly 4chan is a hotbed for far-right terrorism. But why is this image board the way it is? The answer lies in its lax moderation of content.
Upon looking at 4chan, you will find it is mostly made up of pornography. However, if you go on the site's /pol/ board, it does not take long to find the kind of rhetoric that radicalized the Buffalo shooter. One particular post I found featured a racist joke at the expense of Black people. Another was praising fighters in the Ukrainian Azov battalion while joking about killing trans people. Yet another post complained about an "influx of tourists" due to the Buffalo shooter, who they insulted with an anti-gay slur. These memes and jokes seem to appeal to a younger, perhaps teenaged audience. It is clear that they are still trying to recruit youth into their ranks even after the tragedy in Buffalo.
The content is, to say the least, vile. The fact that this stuff is permitted and encouraged by not just the userbase (which numbers in the millions) but also many moderators tells us that there is something fundamentally wrong with 4chan. In fact, copies of the livestreamed Buffalo massacre were spread widely on 4chan to the amusement of its userbase.
Many of the users on 4chan are social rejects who feel as if they have nothing to lose. They feel unaccepted and alienated from society, so they turn to 4chan. Many harmful ideologies, such as White supremacy and incel ideologies, seem extremely validating for these dejected youth. Young, socially alienated men, who make up the majority of 4chan's userbase, are also among the most vulnerable demographics for radicalization.
What can we do to prevent further radicalization of youth and deradicalize those already affected by harmful rhetoric? First of all, we need to either heavily regulate 4chan or have it shut down. There is no space on the internet for this kind of hatred or incitement to commit horrific acts like what happened in Buffalo. For those already radicalized, we need to perform a campaign of deradicalization among those affected by this rhetoric. But how can this be done?
4chan prides itself on anonymity, so it is difficult to figure out who uses it. Thus, education on radicalization and identification of propaganda is vital. This education should focus on adolescents mostly due to their predisposition towards radicalization when exposed to hateful rhetoric. While White supremacy must be emphasized, other forms of radicalization should be mentioned as well such as Jihadism and other forms of ethnic supremacy. Finally, tolerance must be fostered among all people, not just those at risk of becoming groomed into terrorism.
The age of 4chan has spawned many humorous memes, but it has since become a hotbed for hatred and terrorism. Since memes are able to convey dangerous ideas, websites like Reddit and Facebook need to be heavily regulated to prevent the dissemination of dangerous misinformation. It is unlikely that 4chan will ever moderate itself, as lack of strict moderation is its defining feature. Thus, it has overstayed its welcome and no longer has a place in today's information-driven society.
New ISIS Strategy and the Resurgence of Islamic State Khorasan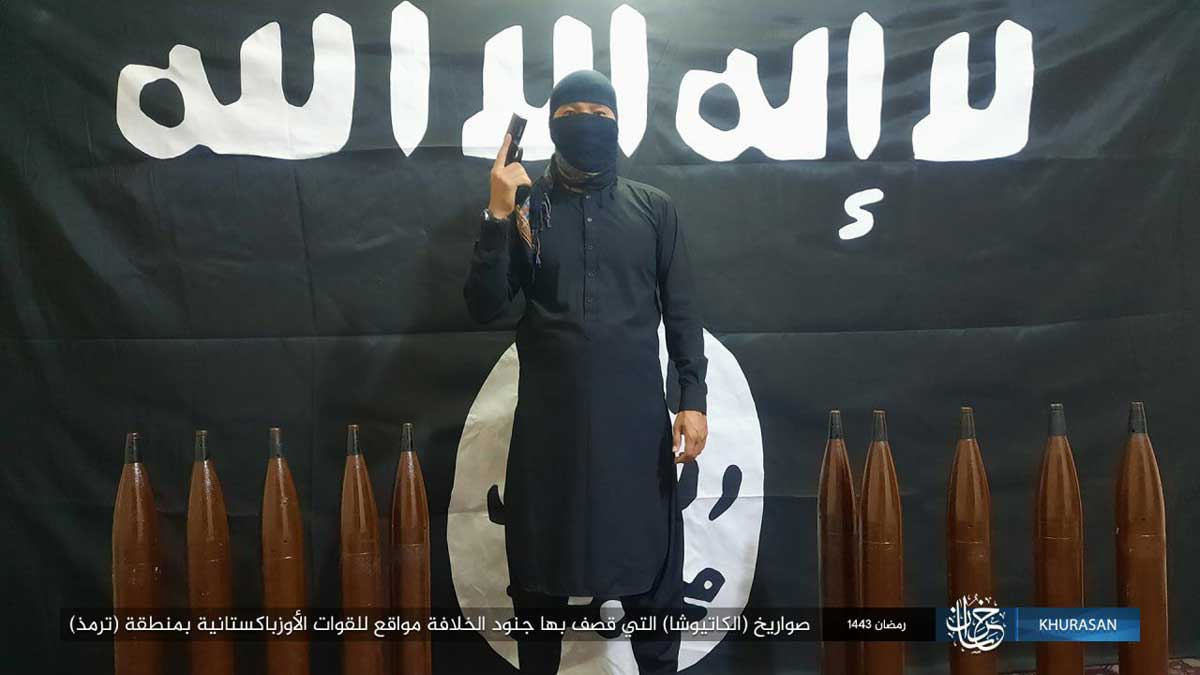 Unlike Abu Ibrahim al-Hashimi al-Qurayshi, the second late leader of ISIS, who was derided as a "secluded paper caliph" and "an unknown nobody" for his relative anonymity and non-publicity, the new caliph of the Islamic State, Abu al-Hassan al-Hashimi al-Quraishi, has apparently launched a new strategy to strengthen linkages to regional wilayahs (provinces) and boost the group's global presence.
Indeed, during his short time leading the group (31 October 2019 – 3 February 2022), Abu Ibrahim al-Qurayshi never publicly addressed his followers, which negatively affected the coordination of the activities of Islamic State-Central (ISC) and its regional branch of the Islamic State Khurasan Province (ISKP). Although his killing during a US counterterrorism raid in northwest Syria in early February was a major blow to the global jihadi organization, the change in leadership nevertheless provided it with new opportunities to update its command-and-control, recruitment and propaganda campaign.
Predictably, Abu al-Hassan al-Hashimi al-Quraishi, the new ISIS overall leader, sees his historical role not only in ensuring the Caliphate's continuity and avoiding its potential fragmentation but also in establishing a more direct and consistent command line between its core in Iraq and Sham and its Central and South Asian affiliates.
The new strategy of the Islamic Caliphate not only gave a new impetus to its Khorasan offshoot waging a holy jihad in post-American Afghanistan against the Taliban but also opened a new front line against the post-Soviet Central Asian regimes. Indeed, the analysis of ISKP activities revealed that the proclamation of Abu al-Hassan al-Quraishi as the new Caliph and the launch of a new campaign "Revenge Incursion for the Two Sheikhs" increased the combat capability of IS Uzbek and Tajik fighters, as well as strengthened the coordination of local language and IS-Central propaganda machines.
Notoriously, on April 17, ISIS launched the new campaign "Revenge Incursion for the Two Sheikhs" to avenge the deaths of the former ISIS leader, Abu Ibrahim al-Qurayshi, and his official spokesperson, Abu Hamza al-Qurashi, who were killed in a US raid in February in the northwest Syrian town of Atmeh. In his recent audio address, Islamic State's new spokesman Abu-Omar al-Muhajir called on the Caliphate warriors to avenge the deaths of the former ISIS leaders by "painfully striking" the enemies of "al-mujahideen" and saying that if they kill, they should "kill by many." This call was made to the group's followers worldwide and asked them to remain patient, but also be ready when the "war" begins. Al-Muhajir called to expand the campaign "Revenge Incursion for the Two Sheikhs" to the territory of US, Europe and Central Asia, urging Muslims living there to follow the lead of past "lone wolves" who conducted operations that "filled with horror." He asked them to repeat "lone wolf" operations by stabbing, attacking, and ramming, and drawing inspiration from recent attacks in Israel.
ISKP Threat to Central Asia
Among the first to support the Islamic State's new 'global offensive' campaign were ISKP Uzbek and Tajik jihadists challenging the new Taliban government and dreaming of overthrowing the 'Taghut (idolaters) regimes' in Central Asia. Thus, inspired by the new Caliph's new strategy, for the first time in the history of the Islamic State, they managed to conduct a transnational jihadi operation from Afghanistan to the territory of Uzbekistan and Tajikistan.
Initially, on April 18, 2022, the ISKP fired ten rocket salvos into the territory of Uzbekistan, which was successfully exploited by the Uzbek-speaking regional jihadi media and IS-Central's propaganda resources as evidence of the opening of a "second front" in the Central Asian direction. Expert assessments clearly observed the good coordination between the IS-Central's media and ISKP's local jihadi mouthpieces, both in terms of Islamic ideological content and hierarchical sequences.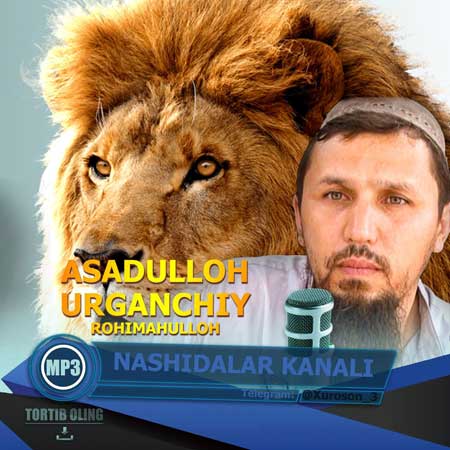 The Islamic State-Central's Amaq News Agency reported that "Mujahedeen of the Caliphate have fired 10 Katyusha rockets at a murtad (apostasy) Uzbekistan's military base in the border town of Termez." The ISIS central media wing also released a photo and video of the projectiles to back its claims. Another IS-Central's weekly al-Naba newsletter also widely covered the topic of rocket attacks by detailing how the projectiles were fired from Afghan territory on the Central Asian nation.
Following IS-Central official news agencies reports, IS-Khurasan Willayah's local media outlets, such as Al-Azaim Foundation and Khurasan Radio, the Uzbek-language Xuroson Ovozi (Voice of Khurasan), Tavhid Habar (Tawhid News), Tajik-language Telegram channels Mujahideen of the Caliphate and The Army of the Victorious Nation published a series of audio, video and text messages in Uzbek and Tajik detailing the goals, causes, and consequences of the rocket attack. In particular, Al-Azaim Foundation glorified the rocket attack as "the heroism of the brave lions of Allah Almighty punishing the corrupt army of the murtad Uzbek government."
The ISKP media outlets were extremely outraged by the Uzbek government's denial of the rocket attack, claiming that nothing had landed on their territory. In response, pro-ISKP Uzbek, Tajik and Russian Language Telegram channels re-posted IS-Central's statement, photos, videos of the attacker and a map marked with the possible rocket impact location in Termez.
Central Asian Salafi-Jihadi experts' attention was drawn to a 24-minute audio address of Khuroson Mujahid, the leader of ISKP Uzbek group, whose speech style and ideological views strongly resembled the late ISIS chief strategist Abu Mohammed al-Adnani. His speech revealed that the ideological vision of ISKP Central Asian jihadists, staunch followers of Takfiri Salafism, is in line with the Islamic State's global agenda. He considers democracy to be the religion of "murtad states" of Central Asia, the Taliban government and Pakistan. He believes that due to committing shirk (idolatry), deviating Allah and doubting Tawheed (God's Oneness), the leaders of taghut countries should be killed.
Considering Khuroson's oratorical skills, Takfiri persuasion and ideological savvy, it is quite possible that the ISKP recruitment and incitement campaign will intensify in Central Asia in the near future. Obviously, the engagement between IS-Central and ISKP in the military, media and ideological directions reached a new level in the more permissive operating environment of post-American Afghanistan.
On May 7, the ISKP carried out a second rocket attack, this time into Tajikistan. According to the Central Media Office (Diwan al-I'lam al-Markazi) of ISIS, "Caliphate's fighters fired seven rockets from the Khawaja Ghar district of Afghanistan's Takhar Province towards the Tajik military base near the city of Kulob." The rocket attacks on the territories of Uzbekistan and Tajikistan for three weeks nevertheless mark a clear escalation by ISKP Central Asian foreign fighters from just hostile anti-five post-Soviet "murtad governments" rhetoric to direct militant action.
Notably, the methods of media coverage of both attacks and the engagement between IS-Central and ISKP's local media resources were clearly similar. The algorithm of their actions was in line with the new ISIS strategy. Thus, IS-Central posted a brief information about the rocket attacks with video and photos, then the Tajik, Uzbek and Pashto-language local media resources of ISKP glorified the "warriors of Allah". The Uzbek-language pro-Islamic State Telegram channels Islomiy Maruza Davat Guruh, Khuroson Ovozi, Tawheed news, the Tajik-language Telegram channel of Ulamoi Rabboni (إنَّ اللّٰهَ مَعَنَا) actively propagated ISKR rocket attacks, undermining the image and credibility of the military potential of Tajikistan and the Taliban.
These Central Asian pro-IS media resources, supported by IS-Central propaganda bodies and comprised of a constellation of official branch outlets, regional pro-ISKP groups, and grassroots supporters have become a prominent voice aggressively impugning the Taliban's reputation in the global jihadi world. Such method makes it possible to preserve the hierarchical structure and maintain a uniform media strategy of the global jihadi group. This reflects that after the fall of the Caliphate and a series of dramatic losses of its leaders, ISIS has learned a bitter lesson and is now moving from centralizing power to strengthening its wilayahs.
Apparently, the ISKP seeks to broaden its appeal in Central Asia both through increasing cross-border attacks against Afghanistan's neighbors and ramping up the production, translation, and dissemination of propaganda directed at Uzbek, Tajik, and Kyrgyz communities in the region. These rocket attacks and ISKP's propaganda campaigns targeting Central Asians for recruitment are any indicators, the group has become a serious jihadi power challenging not only the Taliban government, but also the post-Soviet authoritarian regimes. Through its Uzbek, Tajik and Pashto-language Telegram channels, the ISKP is conducted an unprecedented activity to recruit Central Asian jihadi groups affiliated with al Qaeda and the Taliban, as well as new radical Islamists from the Fergana Valley.
Future of ISKP Central Asian Jihadists
Obviously, the ISKP is exploiting the US military withdrawal from the region and the Afghan Taliban's deviation from the hardline jihadi concept by successfully portraying their government as a Pashtun ethno-nationalist organization rather than a bona fide Islamic movement.
In conclusion, it is to be expected that the ISKP will actively capitalize external operations to undermine the legitimacy of the Taliban government, which assured the US and Central Asian neighbors not to allow Afghan soil to be used to attack Afghanistan's neighbors. Strengthening cross-border rocket attacks has already raised the morale of ISKP fighters and consolidated its support base.
Thus, the new Islamic State's strategy to strengthen its offshoots in its provinces is quite capable to reestablish its positioning in the broader global jihadi movement, which we see in the example of IS-Khorasan Province.