Did Trump's lawyer Michael Cohen Discuss a pro-Russian Peace Plan for Ukraine with Andrii Artemenko in January 2017?
[yt_dropcap type="square" font="" size="14″ color="#000″ background="#fff" ] B [/yt_dropcap]elow are the latest revelations on the Russia-Trump Affair which have surfaced in the Media. It seems that the media is for a narcissist like the original mirror (or lake) of the original Narcissus. Without a mirror there is no Narcissus. Without the media there is no Trump. All his life he has had an indispensable relation with the Media, beginning with the times when he would call anonymously disguised as a public relation man to promote himself. The media is Trump's necessary mirror.
It appears that in January of this year a meeting took place in a Manhattan restaurant which lasted 25 minutes between Trump's lawyer Michael Cohen and a Ukrainian lawmaker Andrii Artemenko. As per the same Artemenko's revelations to CNN what was discussed was a proposal for Ukraine which found its way to the Trump administration in the White House.
Allegedly the deal revolved around leasing the whole of Crimea, already annexed by Russia in 2014, to Moscow for some 100 years. In exchange Russia would offer to withdraw its troops from the separatist regions in Ukraine's east. Talking of the "art of the deal"!
Artemenko has said that Cohen had suggested that he would take the plan to Michael Flynn, Trump's national security advisor, since disappeared from the stage. In a text message to CNN, Cohen denied delivering any documents to Flynn, and disputed Artemenko's recollection of their January conversation. Recently he stated that "I acknowledge that the brief meeting took place, but emphatically deny discussing this topic or delivering any documents to the White House and/or General Flynn; something I stated to the New York Times." Yet, according to the Times Cohen had said that he left a sealed envelope with the proposed peace plan in Flynn's office, which he later denied.
As it was to be expected, the White House has vehemently denied any knowledge of such proposal. Flynn did not respond to CNN's request for comment on this story. Cohen has told CNN that although he acknowledges having dinner with Artemenko, they never discussed peace in Ukraine. Also, Russia and Ukraine have rejected the alleged plan, and Artemenko has become the subject of an investigation for treason.
Kremlin spokesman Dmitri Peskov said Russia refuses to discuss the lease of a region it already controls: "How can Russia rent its own region? This question itself is absurd."
A White House spokesman had this response to CNN's request for comment: "No one in the White House — including the President, Vice President and senior members of the NSC — has spoken to Mr. Cohen about any Russia-Ukraine peace proposal, and no one has spoken to Andrii Artemenko at all about any matter. The NSC keeps comprehensive records of documents received, and we have no record of receiving any proposal from Mr. Cohen. This is another absurd, misleading attempt to distract from the real reform taking place under President Trump."
The question arises: where is the truth here? Either the protagonists of this story are lying or they are living in an alternate reality. Of course there is a third alternative, which the White House would like us to accept, that the news is fake news.
Be that as it may, the fact remains that Narcissus necessarily needs his mirror (the media) or he will cease to be Narcissus. We are likely to see more of those acute psychotic narcissistic episodes in the future. Brace yourselves.
Comey treated in Thuggish Mafia Style by the White House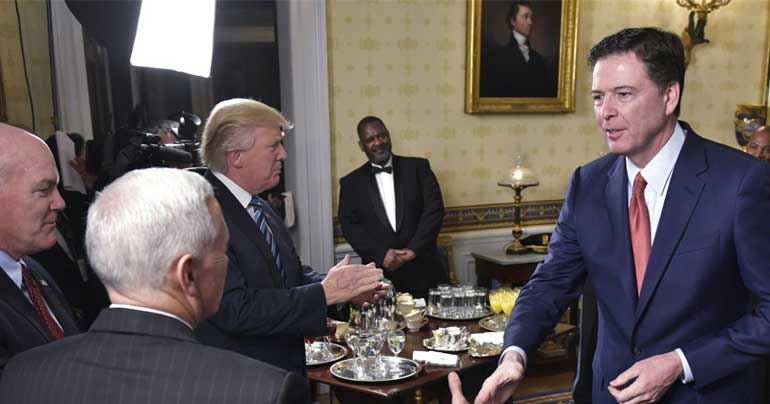 Former FBI Director James Comey is furious at the lack of respect the White House has showed him by the way he was fired, worthy of a Mafia operation, sources confirm.
Trump's Dumb Ideas for Economic Growth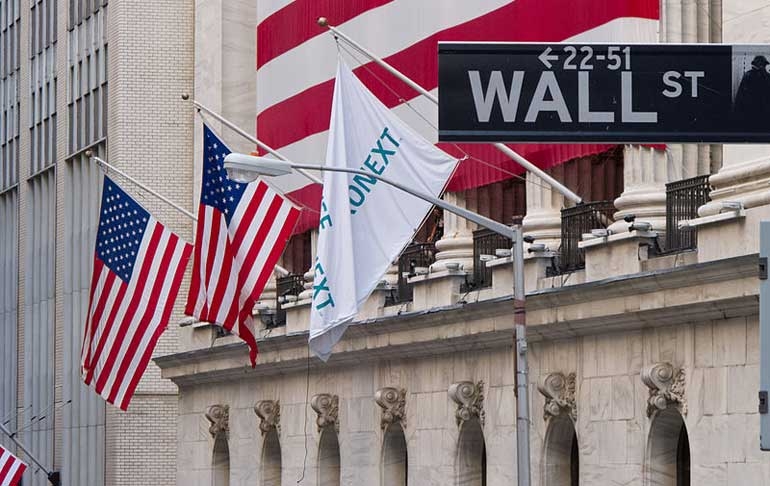 [yt_dropcap type="square" font="" size="14″ color="#000″ background="#fff" ] I [/yt_dropcap]f there's an economic idea that Donald Trump and his economic advisers continually reiterate it is that slashing taxes inevitably leads to economic growth. Let's see how true this idea is.
The Demeaning of the Office of the President
[yt_dropcap type="square" font="" size="14″ color="#000″ background="#fff" ] C [/yt_dropcap]NN has recetnly reported that President Trump's latest anti-media attacks "are beneath the dignity of the office of the President." In an interview with Time magazine, Trump insulted CNN's Chris Cuomo and Don Lemon and criticized MSNBC's Joe Scarborough. He also called CBS late-night host Stephen Colbert a "no-talent guy."