The Plot of the Russian Ties continues to Thicken: The "Moscow Project" is Launched outside Congress
[yt_dropcap type="square" font="" size="14″ color="#000″ background="#fff" ] I [/yt_dropcap]t has become apparent that the Republicans in the House, under White House pressure, are now dragging their feet on the investigation of Donald Trump's ties to Russia. Consequently the liberal Center for American Progress Action Fund, in an attempt to hold their feet to the fire, has launched an independent "Moscow Project" which will promote and advocate the creation of a truly independent investigation.
This is a probe which represents a significant effort outside the House to move forward on the investigation of Trump and Company and their affairs with Russian during the campaign and after the inauguration.
The probe would have bipartisan membership, subpoena power, and a full-time staff. It has the title of "RE: Investigations into Russian interference." It insists that Attorney General Jeff Sessions recuse himself from oversight of prosecutors investigating the president, and suggests that elected officials ought to be willing to walk away from GOP-led committee investigations if they are not transparent. It acknowledges the urgent need for a 9/11 Commision-style investigation.
The project insists that any investigation include "a full list of contacts between the Trump campaign, its staff, and informal advisers with Russian officials, including intelligence officials, and WikiLeaks, access to transcripts and recordings of communications, including those between General Flynn and Russian ambassador Kislyak, Vladimir Putin and Donald Trump prior to the inauguration.
The rationale behind this effort is that an independent commission ensures that both parties have full authority to investigate and that the process be non-partisan. Only thus can the Trump team's involvement be thoroughly explored.
The reaction of the White House has been swift and predictable. There have been tweets from the president berating the FBI for not squashing the allegations of Russian interference and the usual haranguing of the Media with selected media groups excluded from press chats at the White House.
It appears that the road toward authoritarianism and eventual fascism has been embarked upon, and that the worst is still to come. Stay tuned and buckle your seat-belts.
Comey treated in Thuggish Mafia Style by the White House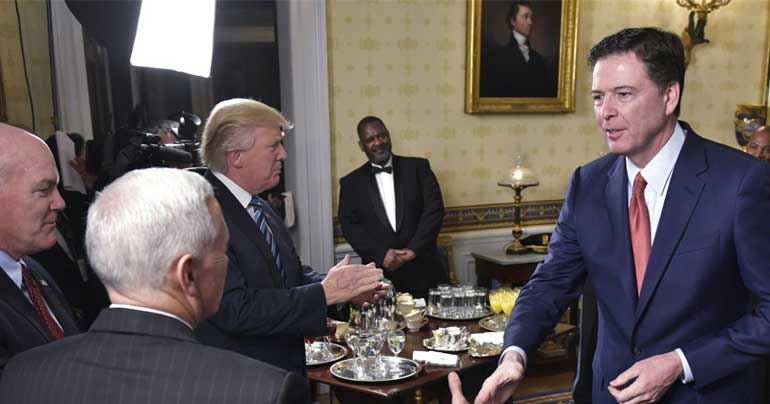 Former FBI Director James Comey is furious at the lack of respect the White House has showed him by the way he was fired, worthy of a Mafia operation, sources confirm.
Trump's Dumb Ideas for Economic Growth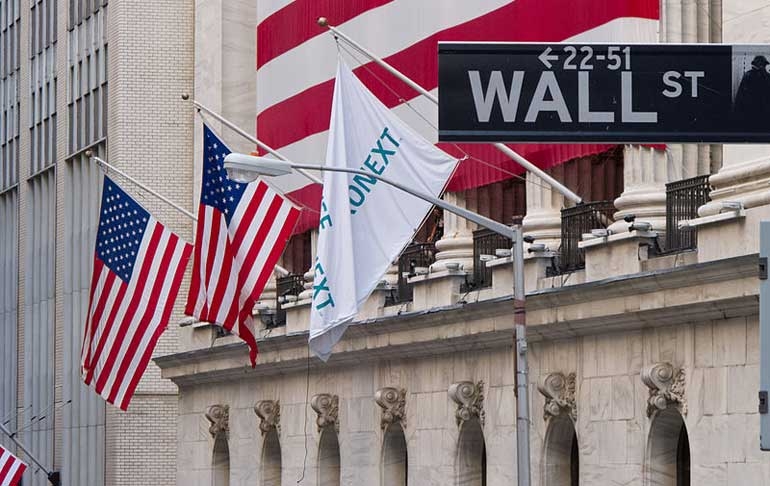 [yt_dropcap type="square" font="" size="14″ color="#000″ background="#fff" ] I [/yt_dropcap]f there's an economic idea that Donald Trump and his economic advisers continually reiterate it is that slashing taxes inevitably leads to economic growth. Let's see how true this idea is.
The Demeaning of the Office of the President
[yt_dropcap type="square" font="" size="14″ color="#000″ background="#fff" ] C [/yt_dropcap]NN has recetnly reported that President Trump's latest anti-media attacks "are beneath the dignity of the office of the President." In an interview with Time magazine, Trump insulted CNN's Chris Cuomo and Don Lemon and criticized MSNBC's Joe Scarborough. He also called CBS late-night host Stephen Colbert a "no-talent guy."