The Gambia: African Intelligence Run Amok and the Prospects for Reform
[yt_dropcap type="square" font="" size="14″ color="#000″ background="#fff" ] F [/yt_dropcap]or a very long time Intelligence Studies has been dominated by analysis of the Five Eyes community, which is comprised of the United States, Great Britain, Australia, New Zealand, and Canada. In reality, that study is more often the study of intelligence in the US and UK. While not entirely fair to characterize this as Western prejudice – access to data is better in these two countries and intelligence scholars and analysts for the most part do not fear retribution or reprisal – more voices need to come forward to consider intelligence and its role on societies beyond the Five Eyes.
There has been slow but gradual progress in getting the discipline to understand this fact, to understand how important the study of intelligence is outside of the Five Eyes. In recent years, particular emphasis has been paid to Russia, China, Pakistan, Iran, and Israel, just to name several. But the countries of Africa, unfortunately, have largely remained a near blank analytical slate when it comes to deeper work on respective nations' intelligence communities. As recent events in The Gambia show, that absence needs to be rectified as some deeply disturbing aspects of state development and political stability hang in the balance.
A few days ago, the ex-head of the Gambian NIA (National Intelligence Agency), along with eight other intelligence officers, was arrested and charged with the murder of Ebrima Solo Sandeng, a top political opposition figure. Sandeng, the National Organizing Secretary of the United Democratic Party (UDP), died in custody after being arrested for his participation in a protest demanding electoral reforms back in April of 2016. The protests were geared to influencing the December 2016 presidential election, which ultimately saw the defeat of incumbent President/Strongman Yahya Jammeh to Adama Barrow. Jammeh had corruptly governed the country since rising to power as a young military officer in a bloodless military coup in 1994.
The official docket accused Yankuba Badjie and eight other members of the NIA of 'conspiring amongst themselves to take part in the murder of Mr. Solo Sandeng.' Back on April 14, 2016, Sandeng and five other members of the UDF party were arrested by police and taken to Mile 2 Prison where, after two days of torture, Sandeng died of shock and respiratory failure. Arguably, this was the case that broke Jammeh's stronghold rule on power: the disgust and shock of the murder (following what most in Gambia considered an illegal arrest) pushed voter motivation all the way into the presidential election. Perhaps more importantly, it became the final Jenga block removed from a tower of intolerance, abuse, corruption, and torture that had plagued the National Intelligence Agency since it was founded by Jammeh in 1995 through Decree No. 45, issued by the Armed Forces Provisional Ruling Council. Indeed, the NIA has always operated outside of the formal legal framework in The Gambia: originally set up to supposedly combat threats within the armed forces, it ended up combating real and perceived domestic threats to Jammeh. As an organization that remained under military decree, the NIA de facto behaved like an extra-legal institution, above and beyond the law. Until, it seems, the murder of Solo Sandeng. But there are still many questions remaining for the future of Gambia. Perhaps a corner has been turned. But it does not mean old forces will not strive to prevent a new day from dawning.
The clear immediate threat is Jammeh himself, who, after initially conceding defeat to Barrow, changed his mind and refused to acknowledge the legitimacy of the election. Adama Barrow was sworn in as President of The Gambia on January 19, 2017, but did so at the Gambian embassy in Dakar, Senegal. It was only two days later that Jammeh was forced to step down and go into exile when a combined military force team of several ECOWAS countries entered The Gambia. Jammeh first went to Guinea and then to Equatorial Guinea, where he still sits and claims rightful ownership of the Presidency. The obvious danger is that as long as Jammeh makes such claims and is free, The Gambia will be susceptible to coup, insurgency, or outright invasion by paramilitary forces.
Newly-elected President Adama Barrow is doing his part, at least symbolically. On January 31, he announced that the National Intelligence Agency was going to be renamed the State Intelligence Services, while also claiming to have stripped the NIA of its extraordinary and extra-legal state powers. This attempt to reign the intelligence services back under proper state oversight and control is essential and logical. But it is also likely to be the first area ripe for Jammeh to recruit malcontents for future attempts against the new regime. After all, NIA operatives were once before accused of an attempted 2006 coup d'etat against Jammeh. Making moves against a new President trying to strip away all of its special power is not much of an analytical leap.
More interestingly for the long term of Gambian democracy, Barrow has promised a truth commission and open investigation into all of the alleged human rights violations carried out under Jammeh. However, any such investigation is going to inevitably end up shining an even brighter light onto operatives of the NIA/SIS, many of whom still work for the organization. This is the precarious security/intelligence balance The Gambia finds itself in today. A new presidency is trying to take the necessary steps to not just emerge from a generation of corrupt autocracy, but must take those steps under the eyes of people who were also part of the corruption. So, while Intelligence Studies within the Five Eyes will undoubtedly remain dominant in the immediate future, situations like The Gambia show why more focus needs to be placed on events far outside it. For perhaps the effort to study and analyze these places, bringing more international light and attention to them, will end up helping the fledgling efforts to establish stability, rule of law, and democratic consolidation.
Zimbabwe's Platinum Mine Opens For Foreign Investors
Russia and Zimbabwe have had good and time-tested relations from Soviet days, supported Robert Mugabe and his ZANU-PF against the West. Since the collapse of the Soviet era, Russia still maintains close political relations but its economic engagement has staggered.
Russia has attempted to raise its economic profile, the latest considered as an important milestone was in September 2014 when Russia showed interest in the development of platinum deposit in Darwendale.
In September 2014, Foreign Minister Sergey Lavrov launched the US$3 billion project, the platinum mine located about 50 km northwest of Harare, the Zimbabwean capital. The Russian project, where production is projected to peak at 800 000 ounces year, involves a consortium consisting of the Rostekhnologii State Corporation, Vneshekonombank, as well as investment and industrial group, Vi Holding, in a joint venture with some private Zimbabwe investors as well as the Zimbabwean government.
After the project launch, Brigadier General Mike Nicholas Sango, Zimbabwe's Ambassador to the Russian Federation, wrote me an email letter that "Russia's biggest economic commitment to Zimbabwe to date was its agreement in September 2014 to invest US$3 billion in what is Zimbabwe's largest platinum mine."
"What will set this investment apart from those that have been in Zimbabwe for decades is that the project will see the installation of a refinery to add value, thereby creating more employment and secondary industries," Brigadier General Sango explained in the letter.
"We are confident that this is just the start of a renewed Russian-Zimbabwean economic partnership that will blossom in coming years. Our two countries are discussing other mining deals in addition to energy, agriculture, manufacturing and industrial projects," Ambassador Sango added.
Later, there was another landmark in the bilateral relationship. Groundwork was laid for expanding trade and investment when Zimbabwean President Robert Mugabe met President Vladimir Putin in Moscow in May 2015.
Unexpectedly, political developments ushered in a new era with the emergence of a new leader in Zimbabwe. Russia reaffirmed its commitment to the new leadership.
Early March 2018, during his official visit to Harare, Sergey Lavrov was received by President Emmerson Mnangagwa. Lavrov also had an indepth meeting with Vice-President Constantino Chiwenga and later held talks with Minister of Foreign Affairs and International Trade Sibusiso Busi Moyo.
They acknowledged the fact that the two countries are interested in the promotion of partnership in geological exploration and production of minerals. They all discussed spheres for possible cooperation and considered the platinum deposit as the driving force in the entire range of trade, economic and investment ties.
"The Republic of Zimbabwe Minister of Foreign Affairs and International Trade, Sibusiso Busi Moyo, and I have reviewed our contacts in the context of relations between Russia and Zimbabwe. We have focused on a project for the integrated development of the Darwendale platinum group metals deposit, one of the largest in the world, where Russia and Zimbabwe operate a joint venture," Lavrov said.
According to Lavrov, Russia and Zimbabwe maintain very strong mutual sympathies and friendly feelings, and this ensures a very trustful and effective political dialogue, including a top-level dialogue. But now, it is necessary to elevate trade, economic and investment relations to a level that would meet political and trust-based relations.
Understandably, there has always been keen competition among foreign investors for mining projects. In March, the same month when Sergey Lavrov visited Harare, a Cypriot investor signed a US$4.2 billion deal to develop a platinum mine and build a refinery in Zimbabwe, an investment that President Emmerson Mnangagwa said showed the country was open for business.
Signing the agreement with Cyprus-based Karo Resources, Mines Minister Winston Chitando, said work would start in July, with the first output of platinum group metals expected in 2020, aiming to reach 1.4 million ounces annually within three years.
Now early November 2018, President Emmerson Mnangagwa said his government would soon open up the platinum sector to all interested foreign investors.
Zimbabwe has the world's second largest platinum reserves after South Africa.
He said the policy would guide the sector on such issues as exploration, ownership, mining, processing and selling.
Mnangagwa has committed to opening up Zimbabwe's economy to the rest of the world in order to attract the much-needed foreign direct investment to revive the ailing economy, make maximum use of the opportunities for bolstering and implementing a number of large projects in the country.
Zimbabwe, a landlocked country in southern Africa, shares a 200-kilometre border on the south with South Africa, bounded on the southwest and west by Botswana, on the north by Zambia and on the northeast and east by Mozambique. Zimbabwe is a member of Southern African Development Community (SADC).
South Sudan Need to invest in peace for economic development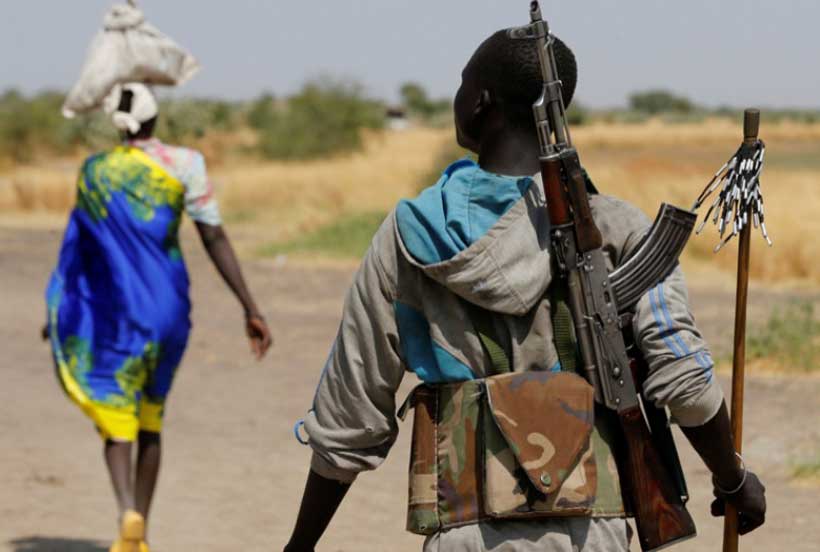 The 2017 Global Peace Index (GPI) shows that despite continuing socio-economic and geopolitical turmoil in the world, there are more countries continuously spending a lot of resources not on containing, but on creating and fueling conflict around the globe .The GPI of the same year also indicate that very little effort has been made towards matters of peace by warring parties in conflict zones.
This has led to internal displacement, refugee crises, hunger, poverty and the destruction of people's livelihood. And with most of conflicting and warring parties in these countries having no intention for peace, the index ranked South Sudan, Syria, Afghanistan, Iraq and Yemen as the least peaceful countries in the world.
After many decades of fighting for independence from its northern neighbor SUDAN, the Republic of South Sudan finally gained independence in 2011 with a lot of dreams and hope for lasting peace. However, due to power struggle within the country ruling party, Sudan People's Liberation Movement (SPLM), another crisis has since broken out in the very young republic. This new unrest has taken a huge toll on the economy of the country and if peace is not restored soon, the country would be left behind in the achievement of the United Nations Sustainable Development Goals (SDGs).
The tension began in the national capital Juba at the ruling party's general convention and rapidly shifted to the army and particularly the Republican Guards who split into two functional forces, one loyal to the president and the other loyal to the country's former vice president.  Today, the civil war is limited to certain areas outside the capital including major cities and states capitals.
Mass destruction of government and public infrastructure like primary and secondary schools, universities, hospitals and especially oil refineries as well as civilians properties (Houses and Business) and other  public properties like mosques and churches which are supposed to be fully protected by the national constitution and international laws.
While nothing can quantify or value the loss of a single human life, civilian and soldiers alike, plus the displacement of people and mass destruction of country assets, one of the major costs of the civil war has been a disruption of the national economy. The disturbance of South Sudan's economy has also affected the region and world economy.
According to the World Bank and International Monetary Fund, South Sudan is one of the countries in the world dependent on oil.   Around 60 per cent of its gross domestic product (GDP) is from the oil sector which has been facing serious production disruptions since the war broke out.  The war led to the shutting down of some oil fields in 2014. The African Economic Outlook (AEO) 2018 on the hand, reports that the civil war has caused a reduction in growth rate of real GDP which was at 5.3 per cent in 2015, 13.1 per cent in 2016, and 6.1 per cent in 2017.
The internal conflict has not only affected the country's economic situation but that of some of its neighbor and regional partner countries as well.  South Sudan is a first market, export destination and economy partner to Ethiopia, Kenya, Sudan, Tanzania, Uganda and others in a number of sectors including trade, construction, banking, and aviation. The conflict in South Sudan has therefore, affected all these countries economically.
The absence of peace and security in any conflicting country has always undermined development because of the colossal amount of money that suddenly needs to go to security matters at the expense of other pressing need that is immediately neglected in the country. The lack of peace and security also affects many other facets of society such as basic service delivery, justice, equality, democracy, and well-governed institutions.
The SDGs are therefore, very essential to a country like south Sudan which is underdeveloped on the one hand, and challenged by continued instability and huge development needs on another.
Adopting, integrating and implementing the SDGs would provide a fundamental ground for the country's vision, strategy and plans to end all forms of violence and achieving lasting and sustained peace.
It would also be easier to eradicate poverty in a peaceful atmosphere and many other goals that have been included in the SDGs.  With peace reigning supreme, it would be much easier for the government and the people to work together on projects aimed at building a secured and well-governed country with less corruption, transparent, accountable and strong institutions.
South Sudan Being a member state of the United Nations should take advantage of the 2030 SDGs agenda and integrate them into its own national policies and roadmap for sustained peace and sustainable development.
Russia Failing in Efforts to Invest in Africa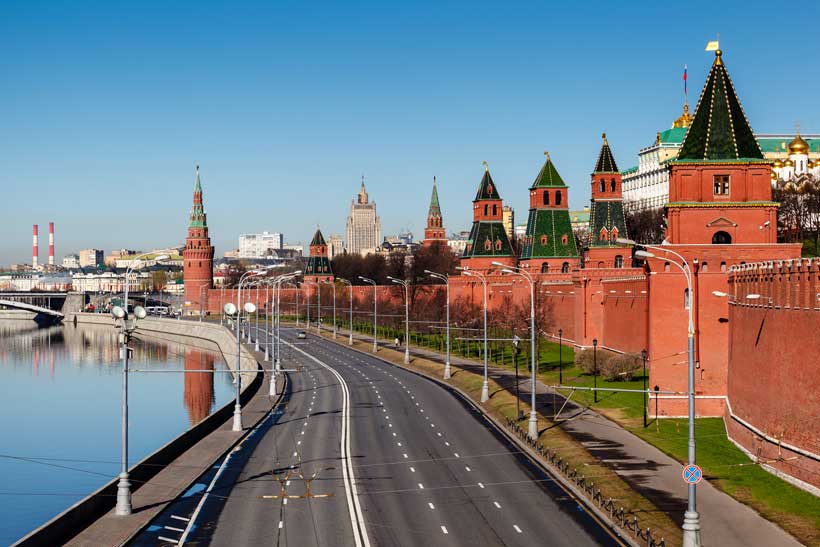 For the past two decades, Southern African leaders have been looking for external support and genuine foreign investment in infrastructure, agriculture and industry. Besides these economic spheres, the leaders plan to boost significantly business ties with foreign partners and seek effective ways to strengthen exports on foreign markets.
In this regard, Southern African countries welcome investors from all over the world. Russia has a long history of bilateral engagements with the Southern African countries, which constitute the Southern African Development Community.
The Memorandum of Understanding renewed in October 2018 envisages strengthening ties in a broad range of fields and it further shows that SADC remains comparatively as one of Russia's key regional partners in Africa.
According to official documents, Russian Foreign Ministry [MFA] first signed a Memorandum on Cooperation with Southern African countries on September 1, 2003 during an indepth meeting held between then Foreign Minister Igor Ivanov and SADC Executive Secretary Prega Ramsamy.
That agreement primarily aimed at strengthening the diplomatic relations and coordination between the Russian Federation and SADC. The document outlined the most promising areas, as well as the forms and methods of mutually beneficial cooperation in the trade-and-economic and scientific-and-technical areas, transport and communications, energy and mineral resource development, public health, education and culture.
It sets out the mutual desire of Russia and the SADC member countries to step up the many-sided ties between the parties, including the importance of intensifying political contacts at various levels. Both sides as a top priority task emphasized in the document the necessity of making the maximum use of the existing considerable potential.
Since 2003, Russia has had a staggering economic profile in the African region. Indeed, 15 years have elapsed and not much significant have been achieved due to multiple factors, highly experienced experts say in separate interviews as reported here.
Stergomena Lawrence Tax, Executive Secretary of SADC, said "Russia and Africa have been partners for many years, and expressed a desire to achieve a new level in the relationship."
According to SADC Executive Secretary, Russia has not been visible in the region as compared to China, India or Brazil. But, for past few years, it is encouraging that Russia has made enthusiastic efforts towards repositioning itself to be a major partner with Southern Africa.
Stergomena Lawrence Tax, a Tanzanian by birth and educated in Japan, was appointed in September 2013 at the 33rd Summit of the Heads of State and Government in Lilongwe, Malawi. She is the first woman to hold the position in the history of the regional bloc, SADC.
Rex Essenowo, Member of the Board of Trustees of Nigerians in Diaspora Europe [NIDO] and Senior Executive of Asian Africa Trade, a Moscow based business lobbying NGO, pointed to Russia's tremendous growing interest in the Southern African region. Similarly, he first welcomed the new development that the agreements have been renewed after 15 years, but this time, there should be some level of commitment – not just signing the Memorandum of Cooperation.
He noted that the key issue emerging from many policy experts is a fresh call on Russian Government to seriously review and change some of its policy approach currently implemented in Africa. The experts called for more commitment towards development-oriented policies that would help the continent overcome its development problems.
Essenowo, however, expressed optimism that "if Russia intensifies efforts in understanding the African development needs, there could be smooth flow of effective operations. It is important to note that financial commitments, investment guarantees or some sort of financial stimulus plan are needed to improve trade and investment programmes, so as to make policies more effective than mere declaration of interests."
"In addition, African financial banks and related economic institutions must get up to the task. There is nothing much to talk about without adequate funding and effective management of our resources. We should expect a boost in trade balance between Russia and the SADC region, even with other key regional blocs like, East and West Africa," the Trade Expert concluded.
Professor Gerrit Olivier from the Department of Political Science, University of Pretoria in South Africa, noted that Russian influence in Africa, despite efforts towards resuscitation, remains marginal.
"What seems to irk Russians, in particular, is that very few initiatives go beyond the symbolism, pomp and circumstance of high level opening moves. It is still not clear how Southern Africa sees Russia's willingness [and intention] to step up its role in Africa, especially with China becoming more visible and assertive on the continent," he questioned.
While, given its global status, it ought to be active in Africa as Western Europe, the European Union, the United States and China are, it is all but absent, playing a negligible role, Olivier added.
"At present diplomacy dominates its approach: plethora of agreements have been signed with Southern Africa and various other countries in Africa, official visits from Moscow proliferate apace, but the outcomes remain hardly discernible," Olivier, who previously served as South African Ambassador to the Russian Federation, wrote in an email comment from Pretoria, South Africa.
Alexandra Arkhangelskaya, a Senior Researcher at the Institute of African Studies and a Senior Lecturer at the Moscow High School of Economics said that Russia and Africa needed each other – "Russia is a vast market not only for African minerals, but for various other goods and products produced by African countries."
Currently, the signs for Russian-African relations are impressive – declarations of intentions have been made, important bilateral agreements signed – now it remains to be seen how these intentions and agreements would be implemented in practice, she added.
Dr. Martyn Davies, the Chief Executive Officer of the South African-based Frontier Advisory [Pty], suggested to Russian officials the adoption of a model by China to readily fund its companies interested in investing in Africa. He explained that the Chinese model of financing various infrastructure and construction projects in Africa had enhanced investments by the Asian country into the continent. China, the world's second-biggest economy after the United States, is currently Africa's largest trading partner.
There are an estimated 1500 Chinese corporations doing business in Africa, most of which are private companies investing in the infrastructure, industry, agriculture, energy and banking sectors.
Davies said the main factor that had assisted this speedy market engagement between Africa and China was that Russian banks had "de-risked" the projects in Africa from a financial perspective, finally explained that "Russia's banking sector operates quite differently."
Kelvin Dewey Stubborn, South African based Senior Analyst on BRICS and African policy, observes that Southern African region presents attractive growth opportunities for both foreign private and public investment.
"It seems Russia has to change its approach, move forward to deliver on overarching pledges and promises, [long-overdue step] in order to win the hearts of Africans. Undoubtedly, African leaders are not looking for Soviet-era level of relationships. "
He maintains that Russia is determined to support African peace and security initiatives, to end conflicts on the continent of Africa but how much its [Russia's] overall economic footprint and influence will contribute to improving stability is less certain. As already known, Russia has shown interest in the settlement of various conflicts in Africa, primarily in countries such as South Sudan and the Central African Republic, and the Great Lakes Region and the Horn of Africa.
Stubborn explained the hidden public interpretation that African politicians have become political tourists, passionately going forth and back for diplomatic consultations with little impact on the economic development in Africa. Russia has been engaging with African political elite for many years and this has to reflect on the economy.
According to him, "the world is witnessing how Western, European, Asian and the Gulf states are using economic diplomacy and effectively addressing development needs under the principle of mutual respect, equal cooperation, and mutual benefit for Africa. It's completely a new era that requires comprehensive system of strategies, get engaged or get disengaged – a totally different reality, a new paradigm shift on the African landscape."
For many policy practitioners such as these mentioned here in this article, Russia's engagement efforts should necessarily include African experts, civil society representatives and the media – some aspects of public diplomacy as its aim is to appeal and attract partners rather than coerce them into a relationship in one form or the other. Russians have to find ways while dealing with investing into Africa's future.
Foreign Affairs Minister Sergey Lavrov has acknowledged that Russia's economic cooperation is not as far advanced as political ties but would do well to raise trade and economic ties to a high level of political cooperation by promoting joint activity in order to make broader use of the huge potential of Russian-African trade and investment cooperation.
On the other hand, Lavrov indicated that "Russia is not only committed to long-term cooperation but also ready for large-scale investments in the African markets with account of possible risks and high competition. Equally important is African businesspeople who are looking to work on the Russian market."
Russia ultimately intends to regain its leading position and influence in Africa. Quite recently, among the initiatives that were designed to strengthen overall ties between Russia and Africa, Lavrov informed that "Russia-Africa forum will be held at the parliamentary level in the near future, followed by a Russia-Africa business forum. All of that will serve as important steps for laying the way to a full-blown Russia-Africa summit, as discussed at the meeting of the BRICS member countries with their African partners in Johannesburg in July."
The Southern African region is the integrated market resulting from a combined population of approximately 327 million people, and a collective GDP of US$ 600 billion [2016], which is supported by generally favorable weather conditions in most parts of the region.