The Ongoing Suppression by House Republicans of the Russia-White House Investigation: the Plot Thickens
[yt_dropcap type="square" font="" size="14″ color="#000″ background="#fff" ] H [/yt_dropcap]ouse Republicans are getting ready to derail a Democratic resolution by Rep. Jerry Nadler (D-NY), named a "resolution of inquiry," which would have forced a disclosure of President Trump's potential ties with Russia and any business conflicts of interest. They are sending it to the House Judiciary Committee for a panel vote on Tuesday 28 of February, when it will be killed. It will never see a floor vote.
The vote by the Committee will come a few hours before Trump's delivery of his first address to Congress. This strategy too aims at burying the panel vote by scheduling it on a busy news days.
It is important to notice that resolutions of inquiry are quite rare and privileged in Congress, which means that lawmakers can circumvent the leadership and force action on the floor if they get ignored for 14 legislative days.
These resolutions can force agencies and even presidents to give Congress private records. Nadler has already demanded that Attorney General Jeff Sessions hand over "any document, record, memo, correspondence or other communication pertaining to criminal or counterintelligence investigations" as they related to White House staff or its business.
Meanwhile there is an obvious attempt by the White House, via Priebus, to have the FBI declare that the allegations by the New York Times and other news outlet are fake-news; something which the FBI has refused to comply with.
The plot thickens. Why the attempt to suppress the inquiry when Donald Trump has vehemently denied any business and/or political deals with Russia? There is no answer to that question so far, but we are asked to simply take president Trump's word for granted, for he, like George Washington before him, is unable to tell a lie and always tells it like it is.
A good many Americans, even those who actually voted for Trump, are coming to the conclusion that what they have in the White House presently is either an inveterate liar and con-man, or somebody who suffers from psychotic delusions and invents his own reality. Either way, he represents a serious menace to the Republic.
As another president once said: "You can fool some of the people all the times, and all the people some of the times, but you cannot fool all the people all the times." Obviously there is a new experiment going on in the White House to see if that statement still applies today. Let's hope it is still valid; for if it doesn't, we might as well kiss good-by to American democracy as we know it.
Comey treated in Thuggish Mafia Style by the White House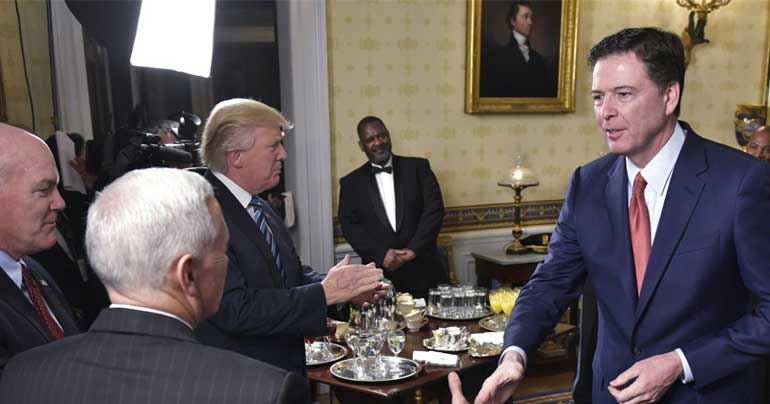 Former FBI Director James Comey is furious at the lack of respect the White House has showed him by the way he was fired, worthy of a Mafia operation, sources confirm.
Trump's Dumb Ideas for Economic Growth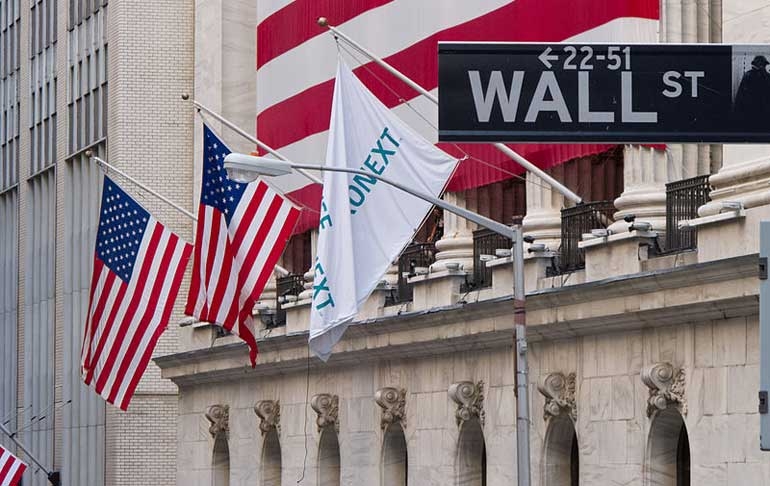 [yt_dropcap type="square" font="" size="14″ color="#000″ background="#fff" ] I [/yt_dropcap]f there's an economic idea that Donald Trump and his economic advisers continually reiterate it is that slashing taxes inevitably leads to economic growth. Let's see how true this idea is.
The Demeaning of the Office of the President
[yt_dropcap type="square" font="" size="14″ color="#000″ background="#fff" ] C [/yt_dropcap]NN has recetnly reported that President Trump's latest anti-media attacks "are beneath the dignity of the office of the President." In an interview with Time magazine, Trump insulted CNN's Chris Cuomo and Don Lemon and criticized MSNBC's Joe Scarborough. He also called CBS late-night host Stephen Colbert a "no-talent guy."