Nuclear Episodes and the Pokhran Legacy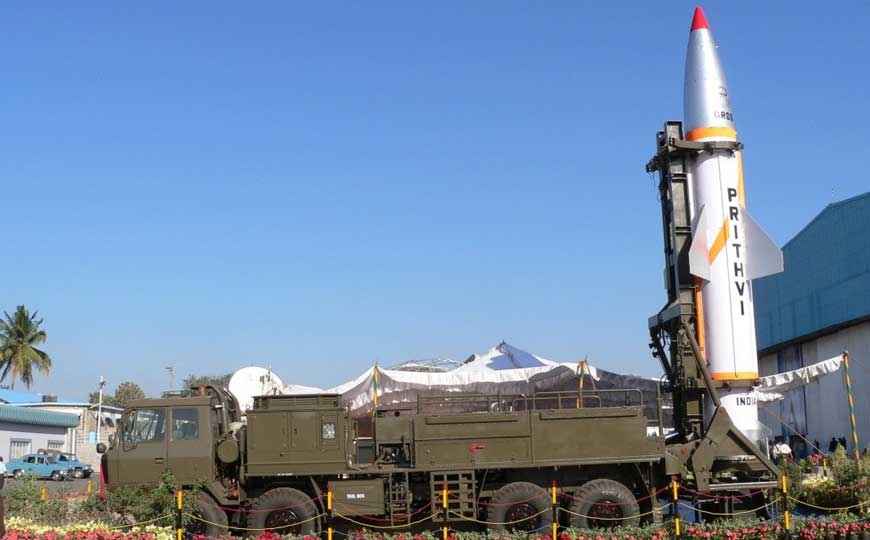 [yt_dropcap type="square" font="" size="14″ color="#000″ background="#fff" ] L [/yt_dropcap]ike India nuclearized the Subcontinent in 1974, it has proliferated the Indian Ocean by building an open-ended triad of nuclear forces. Since then, India has been the provocateur and seeks regional hegemony and global status. Indian motivations behind becoming a nuclear weapon state had a high tone of revising the global and regional order, which emanates from its ideology.
For this, India has made many counter-productive moves to show its power in the region and beyond. Threatened by these moves, Pakistan has time and again struggled to restore peace and stability in the region.
Indian acquisition of ballistic missile defence (BMD) shield is a case in point. This so-called shield is a two-tiered offensive system of Prithvi Air Defense (PAD) and the Advanced Air Defense (AAD) that collectively provides a high- low cover to any incoming ballistic missiles It is offensive system because it gives India a false sense of security and the tendency to either strike first or go for a decapitating nuclear strike. This is because India has developed sea-based offensive capability, has canister-based missile systems and MIRV capability.
Recent developments in Indian BMD include the test of interceptor missile to intercept and dedtroy hostile ballistic missiles in space, test of Ashwin missile in 2016 and also the extremely advanced electronics and surveillance vessel, as a missile range instrument, Ship VC 11184 in system trials which is a dedicated element of Phase II of India's BMD. Pakistan has shown increased concerns regarding BMD development by India as it can provide India a false sense of security, resulting in Indian Military opting for military adventurism vis-à-vis Pakistan.
Nevertheless, Pakistan has given measured and restrained responses to Indian attempt of eroding deterrence stability in the region. Islamabad also introduced Hatf VII with a primary purpose to counter Indian BMD shield with Babur-3 submarine launched cruise missile that has a range of 450 km, which is not enough. More measures should be taken in this regard. Pakistan also introduced Pakistan's Ababeel, Multi Independent Re-entry Vehicle (MIRV) missile which will restore minimal measures for deterrence equation of the country.
Likewise, Indian nuclear triad is also a key security concern for deterrence stability in the region as the completion of nuclear triad and assured second strike capability by only one adversary acts as a destabilizer. India has not only tested a 3,000 Km ranged K-4 submarine-launched ballistic missile (SLBM) and K-15 Sagarika SLBM with a range of 750 Km, but also commissioned nuclear submarine Arihant – thanks to Russian, Israeli and other generous support. This gives a risk taking and religiously fundamentalist Indian government an edge in completion of nuclear triad.
Another Arihant class submarine INS Aridhaman is already under construction and a fleet of six to eight SSBNs would be ready by 2022. Each of these SSBNs will be able to carry twelve K-5 missiles and four K-4 missiles. It is confounding to note that Obama administration was completely oblivious to genuine security concerns of Pakistan.
In the past, in case of conflict, Pakistan could be under privileged because, earlier, it didn't cover the Nicobar, and the Andaman Islands which had also been reportedly used as strategic bases by India, through any missile. Hence, Pakistan opted for an extremely precise response in shape of Shaheen III, as stated by General Kidwai, to cover the standoff India was trying to build. Pakistan should likewise plug other gaps that India is trying to create in the deterrence equation in order to stabilize it.
Indian growing conventional capabilities capped with its Cold Start Doctrine have also been viewed as a threat by Pakistan. It has been a first time that an Indian Chief of Army Staff, by design or by default, conceded openly to the existence of the Indian pre-emptive and highly destabilising strategy. The CSD could have extremely serious repercussions in a state of conflict between India and Pakistan. To mitigate this threat of serious military misadventure by India, Pakistan was forced to develop Nasr missile that is a short-range-low-yield system.
Although, Pakistan has been repeatedly proposing many confidence building measures in the region and also offered Strategic Restraint Regime in order to create stability in the region. Nevertheless, introduction of nuclear weapons by India in the sub-continent, and later nuclear modernization have acted as destabilizers in the region, forcing Pakistan to tailor its nuclear weapons program and responses along the geographic and logistical physiognomies.
Before calling it a day, the last U.S. Vice President Joe Biden singled out Pakistan along for making "counterproductive" moves that only heightened the risk that nuclear weapons could be used in a regional conflict. Why was it so important to make this point? Interestingly, unidirectional focus on Pakistan and conveniently outnumbering Indian unrestrained force posture and doctrinal developments have always compelled Pakistan to take minimal measures to maintain peace, stability and deterrence in the region.
Perhaps there should be a balanced approach in calculating numbers for both Asian rivals and must have acknowledged why Pakistan has always exercised extreme restraint in responding to Indian behavior.
Indian noxious Pokhran legacy was ignored and Pakistan had to face the consequences and devise response options after cost and benefit analysis. Similarly, Indian military and nuclear weapons modernization for example MIRVing and canisterizing of missiles, if goes unnoticed by the states, will create more drastic impact not only in the region in particular, but also globally. Hence, rather than blaming Pakistan which is trying to ensure peace and security in the region, Trump administration must try to constrain India for revising the global and regional order and become at threat to the American security.
Pakistan Securing Its Maritime Interest and CPEC
The IOR is a major sea route that unites the Middle East, Africa, and East Asia with Europe and America. The excessive economic growth of littoral states of Indian Ocean obliges them to protect their energy needs and interests in order to endure their purchasing power. This has great security implications for the sea line of communication of the littoral states of IOR like Pakistan.
Continuing to Pakistan's interests in IOR the China-Pakistan Economic Corridor has great potential to transmute Pakistan into a central trade platform, which would undeniably gushed the enemies, particularly India, to halt it. The development of Gwadar sea-ports as part of BRI in general  and that of CPEC in particular has amplified India's concerns' and aimed for more sophisticated and advanced naval build-up. Furthermore, India perceives the Gawadar port (that is considered as crown jewel of CPEC) as a hazard to its contesting interests in Central Asia countries.  The reason being, India can access Afghanistan, Iran and Central Asian Republics (CARs) only through Cahabahar by passing Pakistan and Gawadar  a deep water sea port that is easily accessible to these land locked states then Chahabahr. A couple of days back on 24th December 2018 India has formally over taken the operational control of Iran's Cahabahar port – only (0 Km away from Gawadar port. India's aspirations to become blue water navy in the IOR raise serious concerns among Pakistan's maritime security. CPEC would lead toward increased maritime politics and contestations not only between Pakistan and India but would also involve China and US.
In such turbulent circumstances Pakistan is required to prepare its sea based defense to secure its sea lines.   Islamabad needs to carefully evaluate its options and develop its strategic response accordingly, involving but not limited to continuous development of its naval capability and an even closer maritime cooperation with China. In view of the prevailing power dynamics in Indian Ocean Pakistan Navyin order to secure its interest in IOR inked a contract with China's State Shipbuilding Corporation (CSSC)in June 2018 for two, Type 054AP frigates. The agreement is an extension of a previously signed agreement in 2017. Recently on December 19, 2018 steel-cutting ceremony for the second Type 054A frigate for the Pakistan Navy was held at the Hudong-Zhonghua shipyard in Shanghai. The type 054 AP warship frigates will be equipped with modern detection-state of art sensor and Guided Missiles weapon systems; capable of anti-ship, anti-submarine and air-defense operations. According to the report of China Daily report added that the "Type 054A is the best frigate in service with the PLAN".
It is pertinent to mention here that maritime security is linked with the Economic security and vice versa. Gawader port is one of the most important projects of the CPEC where Pakistan and China are very hopeful that in future this shipping port will generate the revenue for Pakistan's economy.  There is a big chunk of fishery industry through which Pakistan can earn a lot. It will stimulate business and trade activities at state level and across the region.  The 054 AP frigates ""Will be one of the largest and most technologically advanced platforms of the Pakistani Navy and strengthen the country's capability to respond to future challenges, maintain peace and stability and the balance of power in the Indian Ocean region" a report on 2nd January 2019 released by  Chinese state owned media said.
In some, to deal with all these existing defies Pakistan Navy (PN) has espoused to a multi divided line of action for safeguarding the port in more effective manners. It conducts security patrolling h and coastal exercises from time to time. Furthermore, previously in 2013 it has inaugurated its Joint Maritime Information Coordination Center (JMICC) in Karachi to provide with an effective mechanism of Maritime Domain Awareness (MDA).  After receiving these 054 AP frigates warship Pakistan will definitely in far more better position to counter India's vested interests in Indian Ocean region. It will also help secure the Gwadar port which is the chief component of Pakistan maritime trade activities. China has always been an al weather strategic partner of Pakistan. Although India always tries to propagate that CPEC is military agreement instead of an economic one however, securing the economic interests with an advanced mechanism does not mean at all that it's planning something militarily. Pakistan has always adopted a defensive policy and it is the right of every sovereign state to secure its interests even if they are economic as there is no morality in international politics, still CPEC is an economic project which welcomes every state of the region for economic cooperation  even if it is India as well.
2018 was the deadliest year in the history of Kashmir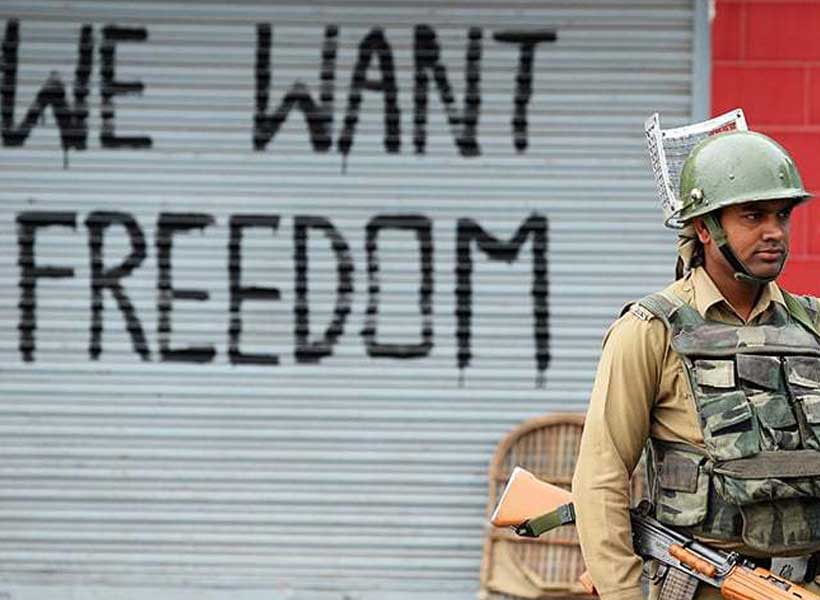 Kashmir is natural paradise and gorgeous valley located between Pakistan, India, Afghanistan, China and with a small strip of 27 miles with Tajikistan and Kyrgyzstan. But it is still a disputed region since partition of United India into India and Pakistan (also Bangladesh in 1971) in 1947.
The history of the freedom of Kashmir dates to 1931 when the people, both Hindus and Muslims, initiated a freedom movement against the then Maharaja (ruler) to have their own indigenous rule. The resentment of the people led to the 'Quit Kashmir' campaign against the Maharaja in 1946. Faced with the insurgency of his people, the Maharaja fled the capital, Srinagar, on October 25, 1947 and arranged that India send its army to help him crush the rebellion. India, coveting the territory, set the condition that Maharaja must sign an 'Instrument of Accession' to India. At the same time, India had to attach another condition that accession was made subject to 'reference to the people.' On India's showing, therefore, the accession has a provisional character.
Then India brought the dispute to the United Nations where the Security Council discussed the question exhaustively from January to April 1948. Then both India and Pakistan and approved by the international community that the dispute over the status of Jammu and Kashmir can be settled only in accordance with the will of the people which can be ascertained through the democratic method of a free and impartial Kashmiri citizens vote.
The people of Kashmir, despite of being injured since long could not lost their hope. They believe in United Nation(UN), assuming it will advocate choice of freedom for them. During the July-August 2018, people from entire Srinagar and other towns, were protesting government of India's violation of Article 35-A of Indian's constitution. 35-A, assure special rights to the state of Jammu and Kashmir.
Whenever, there is peaceful demonstration from them, then they must suffer basic human rights violation, fear and state of starvation as response of Indian government. In 2018, 111 civilians are killed which is double to the previous year recorded 40 killing by the Indian forces. India has some 500,000 troops deployed in Kashmir. Popular unrest has been rising since 2016 when a charismatic young Kashmiri leader, Burhan Wani, was shot dead by Indian forces.
Pakistan always has been bolstering the way of peaceful talk with India over the issue. Last year, in October, Prime Minister Imran Khan, repeated Pakistan's stance that the solution to the region's dispute laid in dialogue. He said,"It is time India realised that it must move to resolve the Kashmir dispute through dialogue in accordance with the UN SC resolutions and the wishes of the Kashmiri people".
Kashmiri leader Mirwaiz Umar Farooq, in response to PM Khan said we welcomed "Pakistan's concern" but called for Pakistan to "do much more" to "put an end to the appalling grind of repression and human rights abuse that Kashmiris are suffering at the hands of Indian state.
Happily, UN has issued human right report on Kashmir in June 2018. The report of 49 pages strongly emphasis on human right violation and abuses and delivering justice for all Kashmiris. UN High Commissioner for Human Rights Zeid Ra'ad Al Hussein remarked "The political dimensions of the dispute between India and Pakistan have long been centre-stage, but this is not a conflict frozen in time. It is a conflict that has robbed millions of their basic human rights and continues to this day to inflict untold suffering. Therefore, any resolution of the political situation in Kashmir must entail a commitment to end the cycles of violence and ensure accountability for past and current violations and abuses by all parties and provide redress for victims".
2018 was the deadliest year in the history of Kashmir. Hope so, Pakistan and India sandwiched by UN would resolve the issue based on Kashmir people's choice of freedom so that human violation could be ceased.
CPSEC: The Saudi addition to CPEC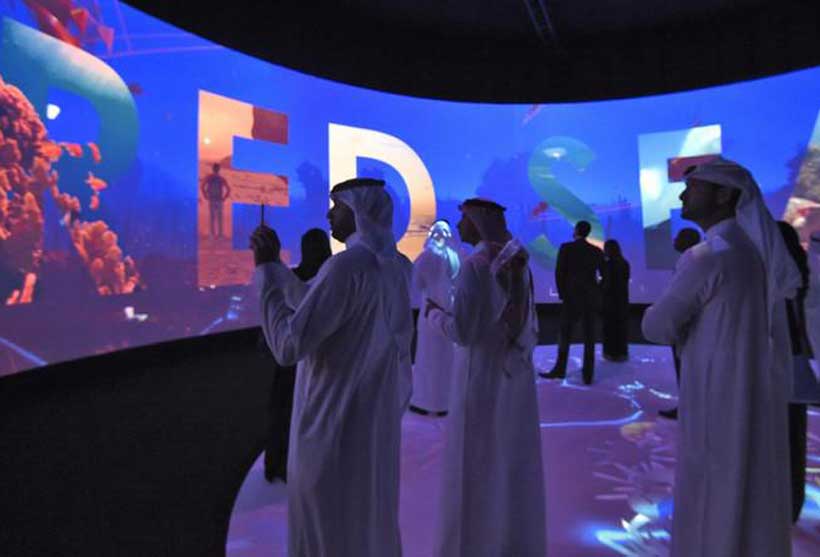 CPEC has been a cornerstone of Pakistan's long-term macroeconomic policy, and no matter who has been in power, the resolve to continue it further has been steadfast. Pakistan has realized its geopolitical advantage and has focused on constructing trade, energy and transportation corridors throughout its length. China and Pakistan in 2015, had agreed on partnering for the development of an economic corridor which would connect China's western front with that of the Indus Belt and eventually with the Arabian Sea. The plan saw $ 62 Billion being committed to the execution of the project, building roads, rails, and power projects all along the length of Pakistan.   Contrary to popular belief, the economic corridor actually benefits both countries. China needs alternate routes for uninterrupted trade and energy supply, while Pakistan direly needed infrastructure and power sector development.
Saudi Involvement
At the recent Investment Conference titled "Davos in the Desert", Pakistan's newly elected Prime Minister had pitched the investment opportunities in Pakistan. Saudi Arabia now wants to be a partner in the CPEC project. The investment revolves around the establishment of an "Oil City" in Gawadar. Adviser to the Pakistani Prime Minister had said Saudi that the investment in the huge Oil City project in Gwadar would be $22 billion.
Recently after the twitter spat between the US and Saudi Arabia, the relations have been strained between the two long-term allies. Saudi Arabia, a longstanding US ally in the region is looking to diversify its relations with other nations to reduce its American dependence. This is why Saudi Arabia wants to partner into the CPEC project.
What benefits does Saudi Arabia have with the joining in the project? Saudi Arabia is still the largest supplier of crude oil. It has been looking to secure its oil exports and look for stable markets for its oil export. China is the largest importer of crude oil in the world, accounting for 18.6% of the total global import. The US, on the other hand, is the second largest importer of crude oil, though it also has a huge domestic production which accounts for 40% of its total domestic use. China clearly has the demand and the will to import Saudi oil and for this reason, Saudi Arabia wants to establish refineries, storages, and oil processing units at Gawadar to allow for uninterrupted oil flow into western China. The flow of this oil would be through Pakistan which has longstanding friendly bilateral relations with both Saudi Arabia and China. These relations are also independent of each other, hence the relations would not be affected by overlapping national interests. China also wants to have an uninterrupted energy supply to its mainland via alternate routes, which could not be affected by the geopolitics of the seas.
Saudi Arabia also looks at Pakistan as its long-term partner and a potential market for its exports.  Pakistan has a 202 million population, 70% of which is under 35 years of age. In case, peace returns to the region, Pakistan could show exponential growth and bulge of a new vibrant and energy-hungry middle class. In addition to that, Saudi Arabia wants to have stakes in Pakistan's economy and what better way of doing all this than to invest in an Oil City, which also happens to be geographically nearby Saudi territory. Pakistan has also been very eager for investment diversification in its economy to avoid being labeled a China-only economy. Showing to the world that's its doors are open for any country willing to invest into Pakistan.
Convergence of interests
This incredible convergence of interests paves the way for the China Pakistan Saudi Economic Corridor to be a very constructive regional partnership.  This partnership would see three regional powers engaging in positive regional trade and connectivity projects which would eventually increase trade, trust, and dependence on each other. Pakistan and China, both have repeatedly stated that CPEC is open for all to join in and collectively reap the benefits of trade and regional connectivity.