Nuclear Episodes and the Pokhran Legacy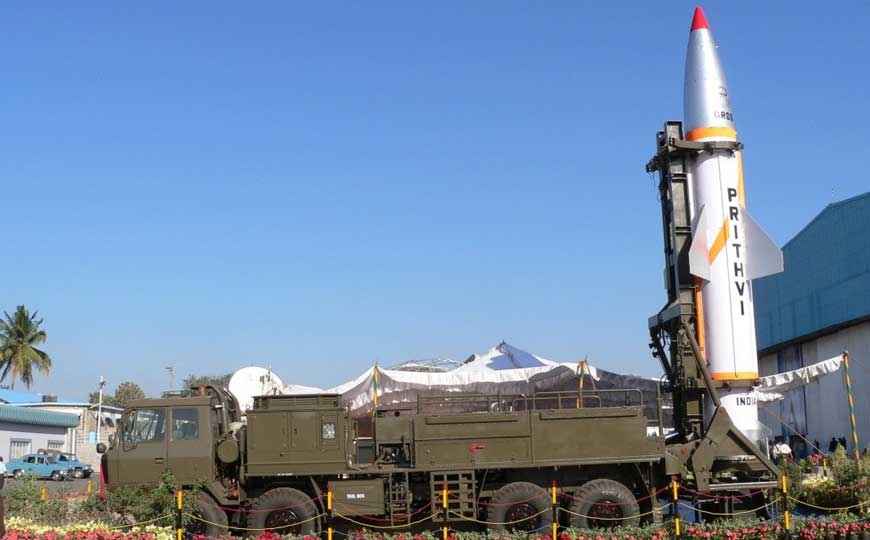 [yt_dropcap type="square" font="" size="14″ color="#000″ background="#fff" ] L [/yt_dropcap]ike India nuclearized the Subcontinent in 1974, it has proliferated the Indian Ocean by building an open-ended triad of nuclear forces. Since then, India has been the provocateur and seeks regional hegemony and global status. Indian motivations behind becoming a nuclear weapon state had a high tone of revising the global and regional order, which emanates from its ideology.
For this, India has made many counter-productive moves to show its power in the region and beyond. Threatened by these moves, Pakistan has time and again struggled to restore peace and stability in the region.
Indian acquisition of ballistic missile defence (BMD) shield is a case in point. This so-called shield is a two-tiered offensive system of Prithvi Air Defense (PAD) and the Advanced Air Defense (AAD) that collectively provides a high- low cover to any incoming ballistic missiles It is offensive system because it gives India a false sense of security and the tendency to either strike first or go for a decapitating nuclear strike. This is because India has developed sea-based offensive capability, has canister-based missile systems and MIRV capability.
Recent developments in Indian BMD include the test of interceptor missile to intercept and dedtroy hostile ballistic missiles in space, test of Ashwin missile in 2016 and also the extremely advanced electronics and surveillance vessel, as a missile range instrument, Ship VC 11184 in system trials which is a dedicated element of Phase II of India's BMD. Pakistan has shown increased concerns regarding BMD development by India as it can provide India a false sense of security, resulting in Indian Military opting for military adventurism vis-à-vis Pakistan.
Nevertheless, Pakistan has given measured and restrained responses to Indian attempt of eroding deterrence stability in the region. Islamabad also introduced Hatf VII with a primary purpose to counter Indian BMD shield with Babur-3 submarine launched cruise missile that has a range of 450 km, which is not enough. More measures should be taken in this regard. Pakistan also introduced Pakistan's Ababeel, Multi Independent Re-entry Vehicle (MIRV) missile which will restore minimal measures for deterrence equation of the country.
Likewise, Indian nuclear triad is also a key security concern for deterrence stability in the region as the completion of nuclear triad and assured second strike capability by only one adversary acts as a destabilizer. India has not only tested a 3,000 Km ranged K-4 submarine-launched ballistic missile (SLBM) and K-15 Sagarika SLBM with a range of 750 Km, but also commissioned nuclear submarine Arihant – thanks to Russian, Israeli and other generous support. This gives a risk taking and religiously fundamentalist Indian government an edge in completion of nuclear triad.
Another Arihant class submarine INS Aridhaman is already under construction and a fleet of six to eight SSBNs would be ready by 2022. Each of these SSBNs will be able to carry twelve K-5 missiles and four K-4 missiles. It is confounding to note that Obama administration was completely oblivious to genuine security concerns of Pakistan.
In the past, in case of conflict, Pakistan could be under privileged because, earlier, it didn't cover the Nicobar, and the Andaman Islands which had also been reportedly used as strategic bases by India, through any missile. Hence, Pakistan opted for an extremely precise response in shape of Shaheen III, as stated by General Kidwai, to cover the standoff India was trying to build. Pakistan should likewise plug other gaps that India is trying to create in the deterrence equation in order to stabilize it.
Indian growing conventional capabilities capped with its Cold Start Doctrine have also been viewed as a threat by Pakistan. It has been a first time that an Indian Chief of Army Staff, by design or by default, conceded openly to the existence of the Indian pre-emptive and highly destabilising strategy. The CSD could have extremely serious repercussions in a state of conflict between India and Pakistan. To mitigate this threat of serious military misadventure by India, Pakistan was forced to develop Nasr missile that is a short-range-low-yield system.
Although, Pakistan has been repeatedly proposing many confidence building measures in the region and also offered Strategic Restraint Regime in order to create stability in the region. Nevertheless, introduction of nuclear weapons by India in the sub-continent, and later nuclear modernization have acted as destabilizers in the region, forcing Pakistan to tailor its nuclear weapons program and responses along the geographic and logistical physiognomies.
Before calling it a day, the last U.S. Vice President Joe Biden singled out Pakistan along for making "counterproductive" moves that only heightened the risk that nuclear weapons could be used in a regional conflict. Why was it so important to make this point? Interestingly, unidirectional focus on Pakistan and conveniently outnumbering Indian unrestrained force posture and doctrinal developments have always compelled Pakistan to take minimal measures to maintain peace, stability and deterrence in the region.
Perhaps there should be a balanced approach in calculating numbers for both Asian rivals and must have acknowledged why Pakistan has always exercised extreme restraint in responding to Indian behavior.
Indian noxious Pokhran legacy was ignored and Pakistan had to face the consequences and devise response options after cost and benefit analysis. Similarly, Indian military and nuclear weapons modernization for example MIRVing and canisterizing of missiles, if goes unnoticed by the states, will create more drastic impact not only in the region in particular, but also globally. Hence, rather than blaming Pakistan which is trying to ensure peace and security in the region, Trump administration must try to constrain India for revising the global and regional order and become at threat to the American security.
Democratic transitions in South Asia: Solih led Opposition brings hope to Maldives
Authors:  Srimal Fernando and Mizly Nizar*
The 2018 Maldivian Presidential Election and the run up to it was closely watched not only by the neighboring South Asian nations but also the international community. The overwhelming victory of opposition presidential candidate Ibrahim Mohamed Solih a close aide of former President Mohamed Nasheed defeating the incumbent President  Yameen Abdul Gayoom will alter the political direction of the Indian Ocean archipelago. Solih's victory gaining 134,616 votes with 58.33 % of total votes cast appears to bring new hopes to the island nation ending the authoritarian regime of Yameen who obtained 96,132 votes or 41.7 % of total votes. A few hours after the historic election victory Solih announced on television "I call on Yameen to respect the will of the people and bring about a peaceful, smooth transfer of power".
Over the past years the discontent in Yameen's Progressive Party of Maldives (PPM) aided in the emergence of several splinter parties. The opposition parties came together in a coalition when there appeared to be no other solution in sight to bring back democratic processes to an ailing nation. In this context Ibrahim Solihof Maldivian Democratic Party (MDP)was nominated as the Joint opposition Presidential candidate for the2018 Presidential election.
Some of the factors that led to the formation of the opposition coalition are the arrest of former President Maumoon Gayoom and top court judges in   February this year. The international community had requested the release of all political   prisoners and those in exile including Maumoon Abdul Gayoom, Mohamed Nasheed andQasim Ibrahim.
Furthermore, during the turbulent tenure of Yameen, the Indian  Ocean island nation saw  journalists  routinely  facing  harassment and intimidation while the regime practiced a high degree  of censorship  on privately  run  media  channels. State run media monopolized on election propaganda favouring the incumbent Yameen. Maldivian based public interest groups, civil society, journalist and activists played a key role under trying circumstances risking their own lives for the protection and promotion of civil liberties of this nation.
The policies of the west and India's foreign policy towards Maldives during this period had been one of constructive engagement and noninterference towards the Island nation. Once Maldives had declared the dates for the election, it was back on the international agenda with renewed hopes of facilitating the island nation to transition back to democratic processes.
Closer to the elections, the role played by the Qasim Ibrahim of the Jumhooree Party, Nasreena Ibrahim wife of jailed former President Maumoon Gayoom and Dunya Maumoon former Minister of Foreign Affairs were significant in the current election victory of the MDP.
The electoral behavior of the 26 Atolls  had changed considerably   between the 2013 and 2018 Presidential elections. In the recently concluded election the Maldivian voters were more divided than they had been in 2013 with reduced dominance of the ruling PPM. A large proportion of voters of the PPM's Gayoom faction had transferred their votes to the Joint Opposition candidate. In addition supporters of Qasim Ibrahim's Jumhooree Party (JP) and the Adhaalath Party voters had shifted their electoral support to the MDP.  This   pattern was particularly noticeable in Male', Hulumale islands and especially the Addu Atoll.   However, the ruling PPM tended to be strong in some Atolls outside Male'.
Compared to other South Asian nations, political modernization came late to Maldives. It was not until 2008, that Maldives held its first democratic elections with a multiparty system. The 90 % voter turnout and the election victory of the recently concluded Maldivian election sends a clear message that there is still hope to rekindle democratic process while ending monopolized schemes of autocratic rule. There is great confidence that constructive democratic reforms will take place in the coming months with the victory of   Ibrahim Solih refashioning the previous multi party democratic system while steering the Indian Ocean Island nation in the right direction for progress in the future.
* Mizly Nizar is a foreign policy analyst and a former visiting lecture at The Bandaranaike Centre for International Studies (BCIS)  and the Open University of Sri Lanka.
Pakistan should 'Speak Softly and Carry a Big Stick' in response to India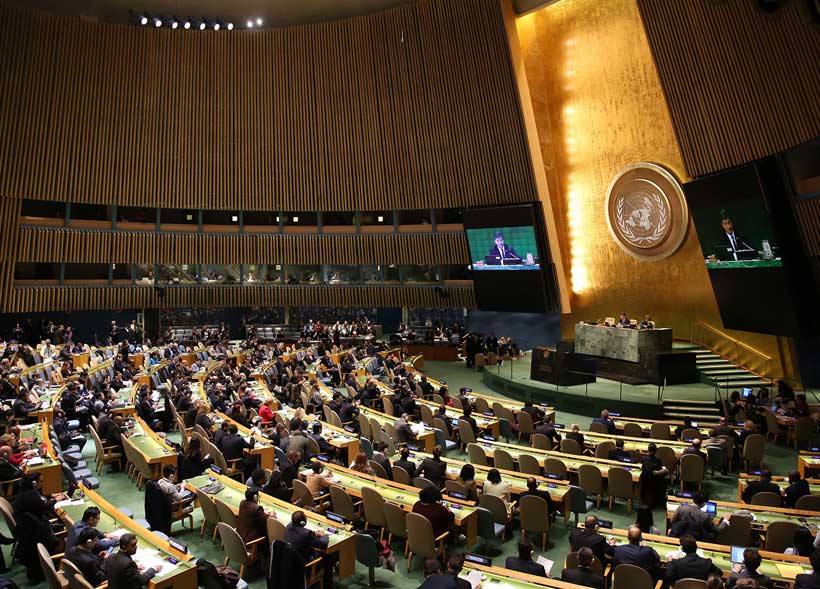 With the 73rd United Nations General Assembly currently underway, tensions in South Asia once again seem to be building up to yet another verbal battle between the delegations from Pakistan and India. As the Pakistani Foreign Minister and his Indian counter-part both arrive in New York, the mood between both sides remains sour owing to the recent cancellation of the proposed meeting that was to be held between the two on the sidelines of this summit. Thus instead of talks, the age-old issues surrounding Kashmir, terrorism and cross border violations are once again expected to take center stage in both Ministers' speeches to the General Assembly.
However, it is worth noting that despite the appearance of escalating tensions, Pakistan is in a much better position diplomatically in light of the recent steps taken by key officials in India. These include the Indian Army Chief's sudden sabre-rattling over the weekend, coupled with the confusion and inconsistency in the contradictory statements issued by the Indian Foreign Office.
The case of the latter arises from the fact that Pakistan's offer for a bilateral meeting on the sidelines of the UNGA was at first accepted by India. It was then suddenly rescinded within a day, along with a strongly worded statement that not only questioned Pakistan's motives, but accused it of harboring 'Evil Intentions' from which the 'true face of its Prime Minister was revealed.'
Even in the long history of Pak – India tensions, the wording of this official statement marks a fresh departure from established diplomatic norms between the two countries. It harks back to the rhetoric employed by the hard-line Iran regime against the Bush led US Administration. Or the kind of statements made by the North Korean leadership as part of its carefully crafted narrative of defiance and belligerence to the world status quo. Both present examples of where international sentiment went against such fiery rhetoric as opposed to supporting it.
Coming from India however, the statements made by its army chief as well as its external affairs spokesperson appear at best as an over-reaction. At their worst, they come off as a grave miscalculation that has in fact played right into the narrative being posited by Pakistan. This narrative is linked directly to the unabashed and hard-line approach taken by the Modi government, in placating its vast political base of far right nationalists. Pakistan has long accused the Indian government of pushing forth an anti-Muslim and anti-Pakistan agenda, harking back to the days of Mr. Modi's stint as the Chief Minister of Gujarat. The rise of religious intolerance and widespread political divisiveness in India are often cited as a direct result of Mr. Modi's inability to promote peace and diversity within the region.
Based on the above, the recent cancellation of talks between the two countries' Foreign Ministers is thus widely perceived to have been carried out within this same context. Especially with the Indian elections looming just ahead, many have pointed out that escalating tensions against Pakistan would greatly help in diverting the Indian electorate's attention away from domestic issues. Channeling such anti-Pakistan sentiments, the incumbent government can thus position itself as the only credible deterrent to the bogeyman that Pakistan is being made out to be; In effect, uniting a fractured and divisive polity against an age-old historic enemy.
Considering how India has often accused Pakistan's foreign policy of being made hostage to Civil-Military tensions and more or less defined by hawkish generals; it is extremely ironic to see how India's own foreign policy is here being made hostage to local communal and political tensions amongst its own populace. While Mr. Modi may perhaps achieve some semblance of a political victory domestically, one wonders whether it is worth India losing its credibility as a key regional power internationally.
Based on this scenario Pakistan here has a unique opportunity in claiming the moral as well as diplomatic high ground by merely exercising restraint. Instead of playing into the bellicose rhetoric and being goaded in to a tactical misadventure, Pakistan should continue to push for talks emphasizing the need for peace and restraint. This should be done in spite of the inherent weaknesses on display within the Indian government and military.
Therefore, drawing on the century old dictum espoused by visionary US President, Theodore Roosevelt, Pakistan would do well to "Speak softly and carry a Big Stick, "in response to the increasingly bellicose rhetoric being espoused by India. While much has been made of the 'Big Stick' in the form of nuclear deterrence on the international stage, it is the diplomatic finesse required in 'Speaking Softly' that is to give Pakistan the edge within the current debates unfolding at the UNGA.
Prospect of peace process between India and Pakistan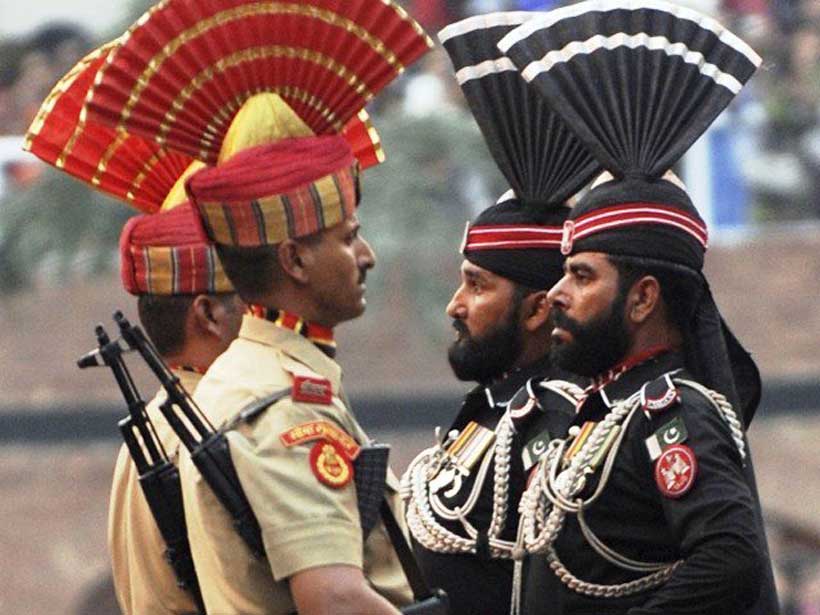 The Sovereign States frame their foreign policy to set political goals that enable them to interact with the other countries of the world to promote their national interest, national security and enhance national power. The Government of Pakistan along with other challenges is focusing to formulate a vigorous foreign policy. It is a Herculean task but they are motivated to set the foreign policy preferences.  It has adopted an approach of conflict resolution to review their relations with not only with Eastern and Western neighbors but also with Muslims world and Great powers.
It is foremost goal of Pakistan not to confront any country but there would be no compromise on its national interests and national security. However, the incumbents at the helm of affairs are taking significant steps towards improving Pakistan's relations with the neighboring and significant geopolitical countries like China, Iran, Saudi Arabia, India, and Afghanistan.
Pakistan is well aware of the fact that the improvement in relations with neighbors would reduce hostility in the region which would benefit not only Pakistan but also bring prosperity to the region. Pakistan is on the track of bringing peaceful relations with India and Afghanistan as peace in neighbors is peace in the Regions.
The international system is moving towards multipolarity. So, it is in the strategic interest of every state to develop good relations with countries to avail new opportunities and counter all the challenges for economic prosperity, regionally and globally, both at the bilateral and multilateral levels.
South Asia has significant Geo strategic importance in the world politics.  The sea lanes in the Indian Ocean are considered among the most strategically important in the world which makes South Asia more important region for trade and global security. Pakistan Government took a big diplomatic step to initiate the Peace Process. The vision of Peace Initiative is to develop cordial relations on equal footings to improve trade and commercial ties. Such diplomatic move is beneficial for both countries and can reduce poverty and economics crises. With such positive proposals, Pakistan realized to avail the international platform of 73th Sessions of United States General Assembly to engage with India for regional connectivity and prosperity.
Keeping aside all the hurdles imposed by US and India to isolate Pakistan at the regional and international level Pakistan wrote letter to Indian counterpart.  The hurdles executed by US and India are as they have placed Pakistan in Financial Action Task Force (FATF) by the global financial watchdog and the United States has frozen aid to Pakistan for the country's alleged failure to take serious steps in fighting terrorism and extremism. And on top of all that, Pakistan's relations with neighboring Afghanistan are once again returning to the usual blame-game by Afghan Government due to India propaganda and subversion.
Unfortunately, on 22 September India rejected the step of peace initiative taken by Pakistan government arrogantly by making an excuse of the issuance of stamps of Kashmiri freedom fighters. Although the stamps were issued on July 24, a day before the general elections were held, the issue was raised by Indian media within 24 hours after New Delhi agreed to the meeting.
Actually, it is in the Strategic interest of India to cancel the talks for their domestic political advantage. The reality is that India did not want to engage with Pakistan and to hide its intentions by using old tactics of blame game and fake propaganda. Ridiculously, they criticize Pakistan intentions as "the evil agenda of Pakistan" and nullified the importance of dialogue.  It disappointed Pakistan as the resumption of the peace dialogue is the need of time.
India wants its supremacy in the region by suppressing and isolating Pakistan but Pakistan new government diplomatic tactful moves of improving ties with neighboring Afghanistan and Iran and revive strategic ties with China, Saudi Arabia, and UAE annoys them. They cannot perceive Pakistan growing and flourishing economically. They try to use the political card of "military adventure" on Pakistan but Pakistanis have warned that any misadventure may turn into a disaster. Pakistan will not bear it.
In South Asia, India and Pakistan are Nuclear power states and it put more responsibility on both states to make strategies that will keep safe the interests of the entire region.  The role of rational decision makers who can act pragmatically in the time of crises and conflict without any pressures is like heart line. In that context when we analyse the current situation, the attitude of Indian media, the public pressure is so severe and their domestic politics instigates decision makers to bend and issued harsh irrational statements. Such an attitude is not only against diplomatic norms but also interrupts the conditions of deterrence equation which build stability between nuclear adversaries. Military adventurism is a dangerous step which can cross the threshold and the result would be drastic.
Pakistan Government use the international platform to draw the attention of world about Indian human rights violations against and oppression of the people of India-held Kashmir along with Indian stubbornness in Peace talks with Pakistan. Foreign Minister Shah Mehmood Qureshi stated at 73th UNGA forum that Pakistan's principled position of being open to dialogue and firmly believes that it's the only way forward to ensure regional peace and stability. Globally it should be noted that India aggressive policies did not want peace and despite Indian belligerence, Pakistan always makes efforts for peace and stability of the entire region.  India has once again wasted a serious opportunity to change the dynamics of the bilateral relationship and has unleashed the hate among the rivalries. It is high time both the countries should realize that the only way forward is regional connectivity through amicable ways as their region is becoming the centre of world economics.