The non plus ultra of Incoherence and Incompetence
[yt_dropcap type="square" font="" size="14″ color="#000″ background="#fff" ] W [/yt_dropcap]hat has been the response of President Donald Trump to the revelations on the Russian connection to the US presidential election of 2016? Simply a flurry of tweets minimizing the problem and blaming it on those who lost the election. In other words, what has ensued is an attempt to explain away incompetence, blunder, even illegality. But never in a coherent rational way.
In fact, even before his inauguration, "Caligula redivivus" was strutting around claiming that he'd be the greatest president this country has ever had, because he was not a political expert; he was outside the system. Some 46% of voters somehow bought such an inane idea and now we are beginning to get the nasty results. It's like saying: we have tried knowledge and expertise, it hasn't worked, now, let's try ignorance and incompetence.
We are presented with a White House whose staff, like the Commander in chief, seem to be abysmally ignorant of the processes governing the executive branch of the government vis a vis the other two branches. E.g., the process leading to the executive order on travel for a selected group of Muslims was bungled. Apparently its overseers were Stephen Bannon and Stephen Miller. They requested no input of relevant agencies, no official legal counsel besides the advice of Rudy Giuliani. Results? The whole thing was unbalanced and disorderly. As it was to be expected, the judicial, which in the US has equal status with the executive and the legislative, found the order unconstitutional and put it on hold.
This is a president who has exhibited a tremendous lack of concern about policy and bureaucratic details; incapable of clear directions on how things should run and how his staff should comport itself. He already seems to be under water. All the more he needed an experienced staff around him. What has he done instead? He has staffed the upper echelon of government with people with little or no government experience. Bannon, except for a stint in the Navy, has never worked in government. Neither have Priebus, Kushner, Conway. Miller has some experience but not in the executive. The same goes for cabinet positions.
The results of this lack of expertise are quite apparent. We now have an administration less interested in governing, and more interested in disruption and confusion but deluding itself that it is "a well-tune machine" as Trump refers to it. In reality, it is careening at high speed toward a wall, but it is not the one envisioned by Trump .
There is an incredible amount of jockeying for position and influence to get the ear of the imperial president. Results: leaks galore, in an attempt to undermine one another. The person for whom those leakers are working for watches a great deal of cable news. In one instance he called former security counsel Flynn in the middle of the night to have him clarify whether it is better to have a strong dollar or a weak dollar. In another instance, he declared being unaware that an executive order he had signed put Bannon on the "principals' committee" of the National Security Council.
He has demanded that briefing papers be limited to a single page with many graphics and maps. One must suppose that for someone used to 140 characters tweets, and a commensurate span of attention, one page must appear quite voluminous and undounting.
Several top advisers, all with sycophantic tendencies, describe him as a living god with infallible judgment and superhuman accomplishments, which is all music to Trump's ears. One hears comments such as "we have a president that has done more in three weeks than most presidents have done in an entire administration" (Miller). What immediately jumps to mind is another such imperial personality of long ago, emperor Caligula of Roman Empire fame. Even his horse was "brilliant," so he nominated him to be a senator of Rome with all the privileges and prerogative of a Roman senator. I suppose we may console ourselves that the derangement has not reached that stage, yet.
In any case, the spectacle has become comical and conjured up a Fellini surreal circus atmosphere, but it is also frightening. For example, recently as Trump was dining with PM Abe at Mar-a-Lago with club members, (what's even more frightening for me personally is the fact that it is only two or three miles from where I live) he took a phone call about a North Korean missile lunch as the Club, and as members looked on from their tables, he proceeded to transform the evening into a strategy session. We know this because those presents, which of course excluded the press, who needs them, revealed the event to CNN. Then, when the press reports the story, they get accused of leaking classified information. It must have felt that way at the Roman imperial court of Emperor Caligula. Even the praetorian guards assigned to his security must have felt confused and disoriented.
The question arises: what will happen when a real crisis ensues? And it will, sooner or later. We can attempt to imagine it, but I doubt that the antics of a slightly psychotic individual can ever be rationally analyzed and explained away, even by a brilliant geo-political mind.
Comey treated in Thuggish Mafia Style by the White House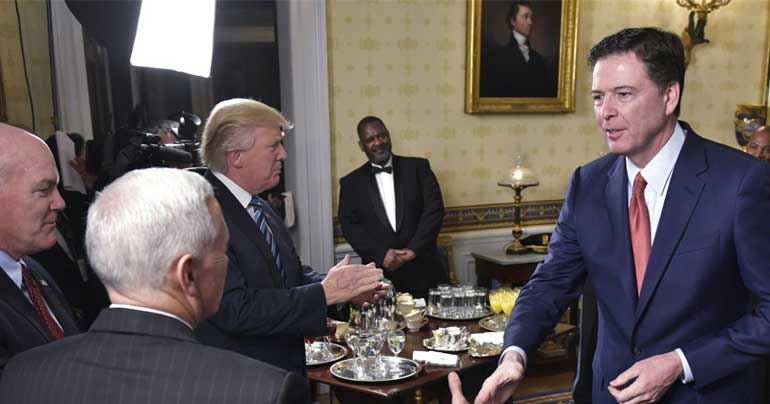 Former FBI Director James Comey is furious at the lack of respect the White House has showed him by the way he was fired, worthy of a Mafia operation, sources confirm.
Trump's Dumb Ideas for Economic Growth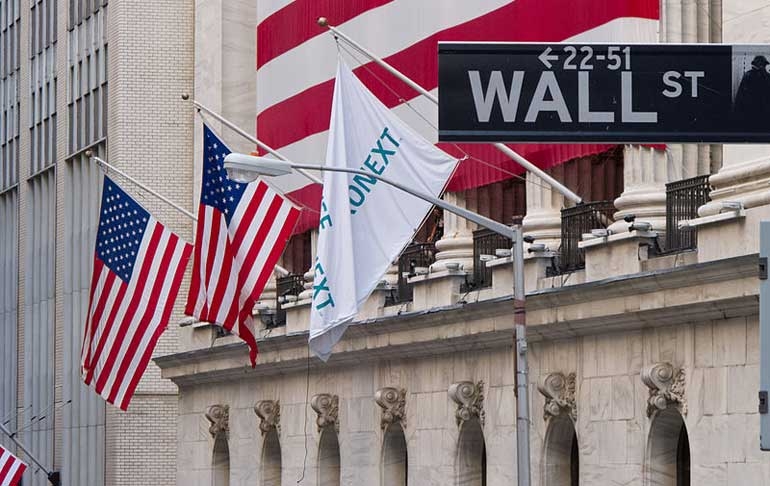 [yt_dropcap type="square" font="" size="14″ color="#000″ background="#fff" ] I [/yt_dropcap]f there's an economic idea that Donald Trump and his economic advisers continually reiterate it is that slashing taxes inevitably leads to economic growth. Let's see how true this idea is.
The Demeaning of the Office of the President
[yt_dropcap type="square" font="" size="14″ color="#000″ background="#fff" ] C [/yt_dropcap]NN has recetnly reported that President Trump's latest anti-media attacks "are beneath the dignity of the office of the President." In an interview with Time magazine, Trump insulted CNN's Chris Cuomo and Don Lemon and criticized MSNBC's Joe Scarborough. He also called CBS late-night host Stephen Colbert a "no-talent guy."