Is There Still Time Left To Save American Democracy?
[yt_dropcap type="square" font="" size="14″ color="#000″ background="#fff" ] T [/yt_dropcap]here is an ongoing wishful thinking which began as soon as Donald Trump announced his candidacy: it's fed by the wrong notion that somehow democratic institutions will stop, or at least curb Trump's abuse of power. Now that he is president, some historians give us approximately a year to save the Republic.
The delusion seems to be based on a misconception, that somehow the leopard will change its spot, that one institution or other will eventually force him to change his behavior, that the office of presidency will mature him. But what has been demonstrated so far is that he doesn't seem to care much about institutions as dispensers of laws, only in so far as they represent barriers to kleptocratic authoritarianism and personal ego aggrandizement. It's all about Donald, all the times. Full stop.
There is a frightening complacency in the air that is redolent of the days of Hitler's rise in the 30s during the 20th century. Then also things appeared normal to many Germans. They thought nothing had really changed. But they had changed and it was in fact the delusion that they had that soon enough led to regime change.
The mantra now seems to be this: we are Americans, not Germans; we are exceptionalists; we live beyond history; we have freedom because we love freedom; we love freedom because we are free. A bit circular, philosophically and logically speaking, but pernicious in the sense that if fails to acknowledge the historical structure that can enhance or weaken democracy and republics based on democratic structures. The escape from freedom can happen in any country. As Jefferson put: eternal vigilance is the price of freedom. Republics, such as that of Rome, can rise and fall. In fact, most Republics have fallen. Historical amnesia will only ensure that all the mistakes of past history will be repeated.
The fact is that the Trump administration currently looks to authoritarian regimes as its models. They are undoubtedly thinking about them, not in a negative sense but sympathetically, in a positive mode.
Let's remember the 30 but not in Germany, here in the US. At that time we had people vehemently opposed to Roosevelt and what they considered his "welfare state," his interventionist leaning in Europe to save it from fascism. For them, not FDR but Charles Lindbergh was their hero.
What you have going nowadays is the notion that something went wrong with Roosevelt and we ought to go back and reverse it. Somehow it has been forgotten that "America First" was the name of a movement which attempted to prevent the US from fighting Nazi Germany, and was associated with white supremacists.
American first was the central theme of Trump's inaugural address. He may continue saying that it doesn't know the history of that slogan, which is probably true, but his aided Stephen Bannon surely knows. It is his alternative America of the 1930 wherein Lindbergh is the hero. Bannon was undoubtedly behind that inaugural address.
So, the questions that made their debut in the 1930 are resurgent: Is the Constitution worth saving, is the rule of law worth saving? Should the targeting of Muslims, immigrants, blacks be resisted? Should we grow resigned to the Trump Administration attempt to paint those who reject its agenda as un-Americans?
There is clearly in place the attempt to marginalize and delegitimize those who represent the democratic core values of the republic with the ultimate aim to bring down the republic. What points to it is that there is a resistance to protest, then in effect one is saying that one wishes for a regime where protests are not possible any longer. The ultimate aim is regime change, one that is authoritarian and disrespectful of traditional democratic institutions governed by the rule of law.
How is this accomplished? How was it accomplished in Nazi Germany? You begin slowly by first getting people used to the transition, you invite them into a perfidious process which asks them to have contempt for some of their fellow-citizens; those who insist in defending the Republic. You get them used to a permanent lying propaganda wherein they begin to prefer fiction to reality, passivity over concern and action.
You get them used to tweets and clichés galore such as "those who get out in the streets for what they believe are thugs and un-Americans." You just sit there, read my tweets and approve enthusiastically; then you can consider yourself a patriotic American. That's regime change in action leading to the rule of "Big Brother." One stops it by refusing to obey it and exercising what two great patriotic Americans (Henry David Thoreau, and Martin Luther King) called "civil disobedience."
A Chinese balloon floating in American airspace has finally persuaded US Secretary of State Anthony Blinken to postpone his much awaited visit to Beijing.
The Incident
The balloon was first spotted on February 1, 2023 by the Canadian defence authorities which stated that its movement was being monitored by NORAD in alliance with American partners. The balloon, currently floating in the stratosphere, was spotted days later in Billings, Montana where it reached after flying over Alaska's Aleutian Islands, through Canada. The Secretary of Defense Lloyd Austin, visiting the Philippines at the time, convened a meeting of senior military officials where it was decided that the balloon should not be shot down owing to possible security concerns regarding the debris falling over civilian regions. The balloon, suspected to move further eastwards, is found as not posing any tangible security threat.
The People's Republic of China admitted to the balloon being of Chinese origin. Beijing's Foreign Ministry on February 3 clarified that the balloon is of "civilian" nature (民用性质) used for meteorological purposes and got blown off coast owing to the Westerlies. China expressed regret on the incident, noted as an "error of force majeure" (不可抗力误入), intending to negotiate with the US to mitigate the "unforeseen situation" (意外情况). On the evening of February 3, Chinese Foreign Minister and State Councillor Wang Yi also held a telephonic conversation with Blinken stressing that China is a "responsible country which has consistently observed international law". He noted that China "does not accept any baseless summarisations and sensationalisation of the issue" (中国是负责任国家,一贯严格遵守国际法,我们不接受任何无端的臆测和炒作。)
The Aftermath
The incident has incited contrasting reactions from both sides. While many experts admit to the possibility of the balloon being blown off coast owing to the powerful Westerlies that blow in the region, the balloon's ability to linger for days creates suspicions over its benign nature. Balloons, argues an article published in the BBC, unlike aircrafts or drones are not only cheaper, easier to use but are also difficult to track which is the reason why the exact route of the balloon cannot be determined. It is claimed that such high altitude balloons can also loiter for days over target areas owing to their slow speed unlike drones which remain confined to their orbital pass. The move is claimed to be a sleight of Beijing to spy over the sensitive American military region.
Many reports have also claimed that being spotted was the whole point behind sending the balloon. Some experts are reading it as a way for China to highlight its technological prowess to the United States without escalating the situation while at the same time recording American response to it.
The incident has also ruffled some feathers within the US political corridors; with many, particularly Republicans, pushing President Biden to tersely respond to the situation while also making the incident a pretext for banning Chinese technology and apps such as Tiktok over privacy and security concerns. The most severe consequence however has been Blinken's decision to postpone his two-day visit to Beijing.
A stern editorial published in the Global edition of China Today (中国日报) on February 3, dubbed the reactions as a way of tarnishing China's image. While the links to China which the editorial denies have been confirmed by Beijing's Foreign Ministry, the article notes:
"We can be sure about the ignorance of the fabricator. Surveillance balloons being used as military technology dates back to the early 20th century, the technology is outdated one can hardly imagine any nation like China still resorting to it today; at the same time, the shortest route between Beijing and Montana is over 9,000km, which makes it impossible to precisely control the flight of this or any balloon."
Turning the tables on the US, the article further notes:
"What really deserves attention during the whole "balloon incident" is that some US media outlets and "experts" have claimed Montana is a highly sensitive place due to the fact there are about 150 intercontinental missile launching sites there, with confidential military information. While the real question is why are the US hoarding such a large stockpile of weapons of mass destruction?".
A Chinese article in the Sina News similarly rebuffed all claims of the spy balloon as "sheer nonsense" ("纯属无稽之谈") by citing several military experts. Another article on the news website refuted such claims by noting several previous "China threat theories" including the case of "spy refrigerators". The article justifies the argument by pointing out how the US had been planning to produce such high altitude inflatables for surveillance purposes. Citing a Pentagon report, an article in the Time claimed that such balloons are common surveillance instruments used by several nations including the United States. Moreover, Taiwan's Ministry of National Defense spokesperson Shih Shun-wen noted that such weather balloons used by the PLA, several of which entered Taiwan's airspace, are innocuous and do not pose any security threat.
What does it mean?
While American threat perceptions cannot be entirely denied, postponing Blinken's visit could have been avoided. In an article for The Diplomat, Prof. Hemant Adlakha highlights the ambivalent attitude of the Chinese official discourse and academia towards Blinken's visit. The news of the visit did not just remain unconfirmed till the last moment but conspicuously lacked any enthusiasm. Prof. Adlakha notes that such an attitude stems from Beijing's reservations over hosting Blinken, a figure seen as furthering an unfavourable stance towards China. Another article by the Quincy Institute claimed the situation to be "inflated" beyond requirement and emphasised on the need for diplomatic efforts to be made during times of crises like the present scenario by citing several past examples including the 2001 Hainan Island incident.
Be as it may, the whole episode clearly highlights the deteriorating trust between Washington and Beijing. The bilateral relations, which have remained downhill for more than three years, are in an urgent need of rejuvenation. China and the United States must realise the importance of their stable bilateral relationship for the maintenance of world peace. Incidents like such are a test of diplomatic efforts and both sides must put in active efforts to mitigate the situation.
Review of indo pacific strategy of the United States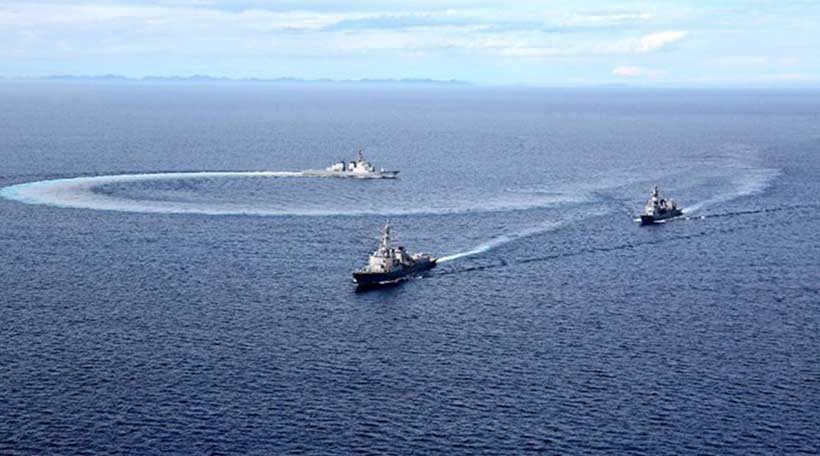 President Biden strategy is based on, "Free and open indo pacific enduring and flourishing world ahead."-President Biden statement on QUAD summit on September 24,2021
Indo pacific is the home of the United states so they have really acute policies in this region. The united states have announced the Indo pacific strategy and the role of US in the coming 21st century for the betterment of the indo pacific and its stability and how can they work for this region and how they can utilize this region for the better cause of the world. The united states alliances system has deeply helped the world and they have tried their best to support and spread the agenda of the liberalism regarding open market, free and openness, connectedness, prosperity of the world, security of the world with respect to traditional and nontraditional security dynamics of the world which includes climate green security and they also tend to reflect on the post pandemic world order.
Since the united states is in the indo pacific region itself. This region geographically touches its coast from pacific to Indian coast and economically is the emerging yet emerged dominating hub of 2/3rd economy of the world and seven major militaries of the world. It also owns and supports $900 billion foreign direct investments and even it supports 300 million jobs by US. For US this regions stability is really crucial and important. Any damage to this region is considered as a threat to US itself and for US the stability of this region is really crucial and important as this region provide opportunities and making it a hegemon of the world and also thus increases risks for US either. This region got more important to US after world war2 and after end of the cold war and even in during presidency of president George Bush and also in the trumps era and also in the presidency of the president Biden.
Since president Biden is focused to invest more in every corner of the world keeping it engaged and integrated focusing from the northeast Asia to southeast Asia and from north to south including indo pacific. Since he stated that,
"We will focus in every corner of the region, from northeast Asia to southeast Asia including south Asia to Oceania and pacific islands."
this defines the importance and utility of this region to the US.
Indo pacific strategy is based on 5 principles that motivates US to work on. These are The indo pacific strategy Is based on:
Free and open indo pacific.
Building connections in the region and beyond.
Prosperity of the indo pacific region
Security of indo pacific region
Building regional resilience in the 21st century
Advance a free and open indo pacific:
It is in the vital interests of the us to advance a free and open indo pacific region and they are working to advance this home region where government can make their own choices and become consistent under the obligation of international law. They are working hard to enforce democratic type of government in this region and enforcing democratic institutions and establishing a vibrant civil society and press free society. They are also trying hard to expose corruptions and drive reforms. They are also trying hard to make the regions skies and seas according to international law and are trying hard to achieve major advance technologies like cyber space and internet.
Build connections within and beyond region:
It is believed that free and open indo pacific can be achieved only if we build connections within and beyond the indo pacific region through economy, trade and organizations and institutions etc. since US is making adaptability through alliance system and through trade. Well US is looking forward to deepen its treaty alliances with japan, Thailand, Philippines and republic of Korea and looking forward to strengthen its relations with India, Taiwan, Mongolia, Thailand, Vietnam and pacific islands. They are also empowering QUAD and ASEAN states. US is also supporting India to achieve the race of regional hegemony. US is also expanding its diplomatic presence in the indo pacific zones and expanding it in a futile way.
Drive indo pacific prosperity:
The indo pacific is the home of Americans and so their prosperity is linked with the stability and prosperity of indo pacific regions. The real fact behind the investments to encourage innovation, strengthen economic competitiveness, produce good-paying jobs, rebuild supply chains, and expand economic opportunities for middle-class families almost for 1.5 billion people in the Indo-Pacific that will join the global middle class this decade. We will drive Indo-Pacific prosperity. The indo pacific regions can get prosperous by developing new trade and environmental traditions and by stabilizing traditional and nontraditional paradigms and domains in this region. Also by governing the digital economies and by introducing new digital framework in this region. US is introducing advance and resilient and more secure supply chains that are more diverse and predictable and open to the new world and new technologies. US is thriving hard to make investments and decarburizations and clean energy. They are tend to promote free and fair and open trade and investment through APEC which means Asia- Pacific Economic Cooperation's.
Bolster Indo- pacific security:
US has maintained its militia in this indo-pacific region for more than 75 years to maintain the security of this region and has kept its defense in this region to keep its security, stability and peace secure. The United States is extending and modernizing and enhancing its capabilities to defend their interest and to deter aggression in this region. US is bolstering this region and deterring the aggression and coercion by advancing integrated deterrence and deepening cooperation and enhancing integration with their allies and partners. US is also maintaining peace and stability across the Taiwan strait and they are really about it. US is also innovating to operate rapidly in evolving threats of environment, cyber and other traditional and nontraditional domains of this domain. United states is determined to strengthen its extended deterrence and coordination with Japanese allies and Korean peninsula. They are looking forward to deliver on AUKUS. US is also working with congress to fund the pacific deterrence initiative and maritime initiative.
Build regional resilience in 21st century to transitional threats:
The indo pacific major challenge is climate security and glacier melting's which is leading to consistent rise in sea levels. Similarly, covid is also inflicting a painful and is also an economic troll across the region. This region is also vulnerable to natural disasters, recourse scarcity, internal threats and major governance challenges so US is firm to build the resilience to 21st century transitional threats by working its allies and partners to develop 2030 and 2050 targets, strategies and plans and policies by limiting global temperature increase to 1.5 degree Celsius. They are also firm to reduce regional vulnerabilities and its impact of climate change and environmental degradations and also working on health security after COVID-19 pandemic and its mass destruction in this zone.
Way forward:
The US is looking forward to work in strengthen and work in these zones which are as:
They are driving and working more resources to the indo pacific and are determined to more transnational and individual based interactions.
Leading indo-pacific economic framework
Reinforcing deterrence
Strengthening unified ASEAN.
Supporting India's regional leadership.
Deliver on QUAD.
Work on US- Japan-ROK cooperation.
Firm to partner to work on resilience in the pacific islands.
Supporting good governance and accountability in this region.
Supporting open, secure and more trustworthy technologies in this region.
Conclusion:
US have entered significant time of Americans international strategy after the world war that their ambitions, goals and policies have become clearer in this region. The US will ascend to our authority charge on discretion, security, financial aspects, environment, pandemic reaction, and innovation. The Indo-Pacific's future relies upon our decisions of United States and US strategies. "The US role in this region must be effective and enduring than ever for this region and the world."
America's Exceptionalism in Mass-Shooting and Its Culture of Rugged Individualism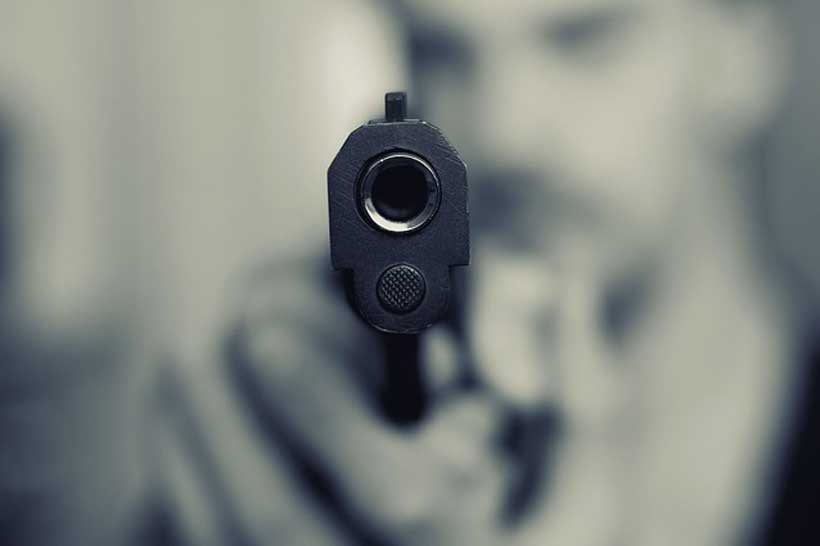 Amid an unrelenting surge of gun massacres, many have wondered why the United States- the world's leading country in mass shootings over the last century, is more prone to mass shootings than any other country. Gun violence, though, is prevalent in many parts of the world, for instance in most parts of Latin America. But in America, no form of violence is seen as more uniquely American than public mass shootings by "lone-wolf" gunmen. According to Gun Violence Archive, 39 mass shootings have already taken place across the country in just the first three weeks of 2023. Last year the country witnessed around 647 cases of mass shooting with the consequence of more than 44,000 death tolls due to gun violence overall.
Like its political establishment, American public discourse has long firmly been divided over what causes this epidemic. The critics of this national sickness focus their fire on the second amendment of the American constitution and the nefarious political influence of the National Rifles Association (NRF). But here comes down to the question: will a mere constitutional amendment and the neutralization of special interest groups like the NRF lead to the solution to the endemic prevalence of lone-wolf mass shootings? The answer is: not likely, as the problem is deeply rooted in America's culture itself: the culture of rugged individualism built on its deep-seated historical myth.
According to the National Bureau of Economic Research, rugged individualism is defined as "the combination of individualism and anti-statism … a prominent feature of American culture with deep roots in the country's history of frontier settlement." While individualism, as noted, may be conducive to innovation and resource mobilization, it can also undermine collective action, with potentially adverse social consequences. During the early days of the COVID-19 pandemic, it was seen how America's rugged individualistic mindset fomented by its frontier culture hampered the state responses to the pandemic, with many Americans having defied mandatory mask-wearing and vaccination programs.
Likewise, the gun is a great emblem and lethal offspring of American individualism. The nation has long valorized masculine heroes –violent frontiersmen or Hollywoodized American Archetype "White Loners" – who impose their will on the community's enemies with violence. Added to that deep-seated historical ideal and cultural sickness are the deteriorating trend in kinship traditions and ever-declining "rational mobility"- a condition that helps establish bonds of support beyond immediate families on the basis of socially engaging emotions such as empathy warmth, trust, affection, etc.
Self-serving politicians and gun advocates often ridiculously propose giving more arms into the hands of "the good guys" to thwart "the bad guys with guns." The Americans' dire wishes for gun possession, however, stem less from their sense of personal or communal security rather more from an egocentric individualistic cultural reasoning that lacks the prioritization of collective communal safety. The unshakeable emotional and individualistic values Americans attach to guns frequently override concerns about the nation's collective health and safety.
The exercise of unfettered individualism is also seen in many parts of the western world, like in Europe; but nowhere in the world is this so infested by historical myth and pathological strains as in America- what the prominent criminologist Adam Lankford called "the uniquely American quality." And where the United States is stunningly divergent from the rest of the world is the confluence of individualistic culture and the easiest access to guns. In no other part of the world gun access and rugged individualistic culture interact in the same way.
Although many European countries share the same cultural forces that produce aggrieved social outcasts. But those countries erect formidable hurdles on the way of purchasing guns legally that are quite unheard of in the United States: longer waiting periods, higher insurance costs, full-blown psychiatric evaluations, gun safety courses, etc. Resultantly, the country has more weapons than people: one in three adults possesses at least one firearm, and almost one in two adults resides in a home with a firearm.
But the prevalence of guns alone does not account for U.S. exceptionalism in mass shootings. For example, like the United States, much of Latin America is saturated with firearms but, despite high rates of gun violence, mass shootings there by a "lone wolf" gunman are exceedingly rare. And experts pointed to the cultural difference as a powerful factor playing out in creating a huge disparity in the number of mass shooting cases between the two regions.
In America, ever-increasing personal and economic struggles combined with the inherent state structural tension and identity crisis continue to produce aggrieved social outcasts. On top of this, the ever-exacerbating political climate plagued by partisan divide, racial toxicity, and xenophobic bigotry has also been influencing socially and politically aggrieved outcasts, due to the absence of alternative social redressing mechanisms, to seek recourse by resorting to mass violence. Here, rugged individualism works in creating the very roots of virile fantasy to violence, a toxic political milieu in fueling grievances, and finally easy access to guns in triggering off those grievances in the form of mass shooting.