Power, Derangement, and Delusion: Caligula, Pius XIII, and Trump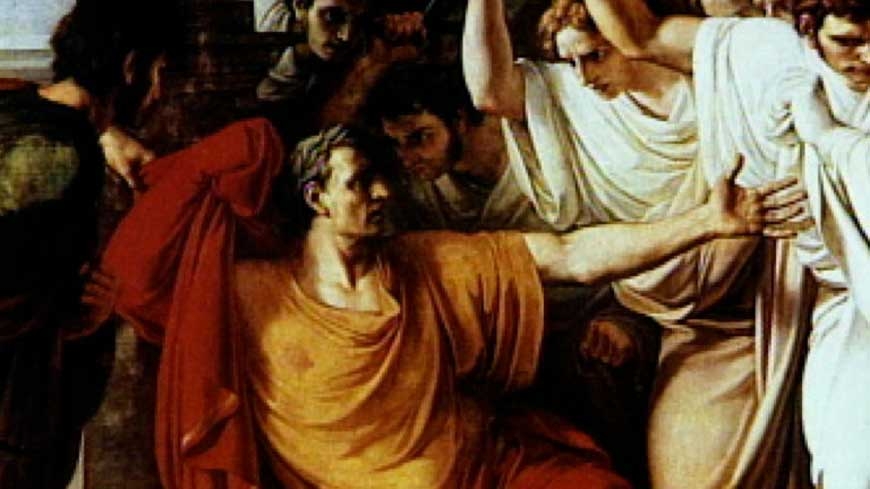 [yt_dropcap type="square" font="" size="14″ color="#000″ background="#fff" ] O [/yt_dropcap]ne of the first signs by which the Praetorian guards began to suspect that emperor Caligula was deranged was that of the nomination of his horse to Senator of the Roman Republic. Another one was that of his insistence that they kneel before him not as the undisputed emperor of the Empire, but as a god of sorts. We see the same in the fictional story of a future American Pope, Pius XIII who thinks of himself as above God and demands the confessions of his cardinals from the Vatican's father confessor.
One of the signs in the case of Caligula reincarnated, known as President Donald Trump, is his continued insistence that widespread fraud occurred in the 2016 presidential voting and that such fraud explains why Hillary Clinton won the popular vote by some three million votes and he came in second. He wishes us to see him as a victim of widespread voting fraud, despite the fact that he won the election. There is an "alternate" reality which he expects us to accept. The "dishonest" media is refusing to report on it.
Perhaps his entourage believes it. That the American people as a whole believe it, is a much less certain proposition. What the American people may in fact already suspect, is that he too, like Caligula may be exhibiting telling signs of derangement. His abysmal approval rating, still going down as we speak, points to it.
In a recent meeting with ten senators regarding Supreme Court nominee Neil Gorsuch, Trump once again went off on a tangent on the topic of voter fraud. According to a Politico article, the president told the attendees that he would have won New Hampshire had he not been the victim of thousands of illegally cast ballots. He also stated that those illegal aliens who cast illegal votes were brought in on buses from Massachusetts.
Those sources also mention that an uncomfortable silence followed that clearly deranged statement. He has so far refused to launch an official government investigation into this allegedly massive fraud. So, there is silence. No other response is appropriate, given the lack of compelling evidence. With no evidence presented, not only does the statement appear ludicrous, but it makes the one who utters it appear deranged.
What's worse is that this is part of a by now familiar pattern. He throws out anecdotes that supposedly validate his imaginary assertions and then expects people to accept the deranged conclusions to be derived from the anecdotes. What usually follows is an embarrassed silence.
For example, the anecdote that of a 59 year old man from Bavaria Germany, a champion golfer who was standing in line at a polling place in Florida on election day, and was informed by an official that he would not be allowed to vote, but ahead of Mr. Langer were voters who did not look as if they should be allowed to vote, but they were nonetheless allowed to do so. The president even threw out the names of Latin American countries from where the fraudulent voters might have come from. Where is the evidence? Nobody knows.
What is intriguing is that this anecdote too was greeted with silence. The fact is that a man from Germany is not allowed to vote in the US; while the men who did not look like they should be allowed to vote is pure fantasy, a delusional conspiracy theory by somebody living in a parallel universe and resentful of the fact that he came in second with the popular vote.
What is further proof of the derangement is that somehow the clues of the silence following those stories are not picked up. The anecdotes and the conspiracy theories go on unabated. The gap keeps growing between those stories and reality, between his deranged ideas and our sober reality. When challenged his staff may resort to "alternate facts" but the derangement remains apparent to all those in possession of their rationality. Perhaps psychologist Andy Frances is on track when he insists that it is not Trump who is crazy, it is us who elected him.
Perhaps it's high time for a national debate on whether or not the emperor struts around in fake clothes. Where is that little boy who in Andersen's tale shouts "The Emperor is naked"?
Comey treated in Thuggish Mafia Style by the White House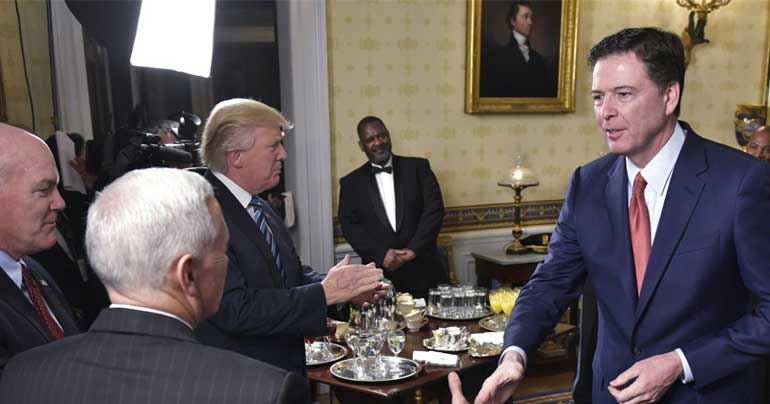 Former FBI Director James Comey is furious at the lack of respect the White House has showed him by the way he was fired, worthy of a Mafia operation, sources confirm.
Trump's Dumb Ideas for Economic Growth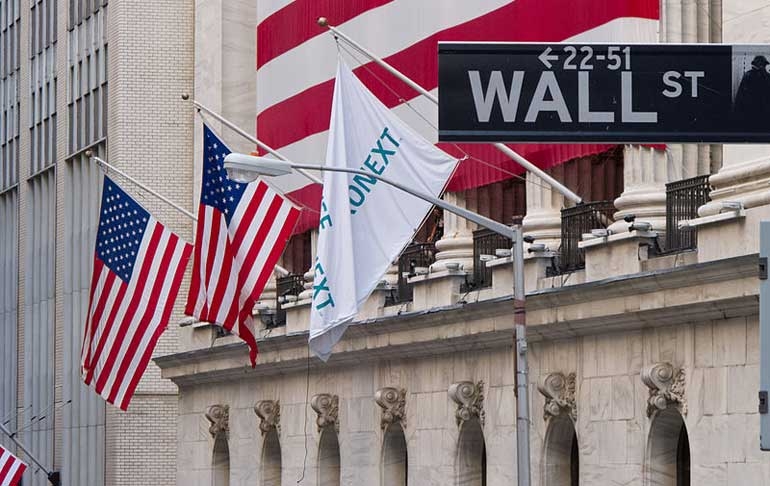 [yt_dropcap type="square" font="" size="14″ color="#000″ background="#fff" ] I [/yt_dropcap]f there's an economic idea that Donald Trump and his economic advisers continually reiterate it is that slashing taxes inevitably leads to economic growth. Let's see how true this idea is.
The Demeaning of the Office of the President
[yt_dropcap type="square" font="" size="14″ color="#000″ background="#fff" ] C [/yt_dropcap]NN has recetnly reported that President Trump's latest anti-media attacks "are beneath the dignity of the office of the President." In an interview with Time magazine, Trump insulted CNN's Chris Cuomo and Don Lemon and criticized MSNBC's Joe Scarborough. He also called CBS late-night host Stephen Colbert a "no-talent guy."