Technology and Collaboration Key to International Travel Growth and Security
[yt_dropcap type="square" font="" size="14″ color="#000″ background="#fff" ] A [/yt_dropcap] fundamental rethink of the way travelers move across borders will be needed if a balance is to be struck between satisfying ballooning demand for international travel with the need to improve the integrity of border security. That is the conclusion of a new study, Digital Borders: Enabling a secure, seamless and personalized journey, published today by the World Economic Forum.
With the number of international travelers expected to rise 46% to 1.8 billion per year by 2030, and the safety of national borders considered by governments to be of primary importance, the report finds that a combination of innovative technology and international cooperation are the best route to ensuring tourism-related economic growth and border security.
"Technological solutions are helping the global travel system move from physical to digital borders," said Tiffany Misrahi, Aviation, Travel and Tourism Industry Lead at the World Economic Forum and principal author of the report. "Digital identification, biometrics, digitally enabled security devices and other tech-enabled screenings best increase accuracy, efficiency and security when travelling internationally."
At stake in addition to security is the continued growth of the tourism sector. By 2030, a global population of 8.5 billion people will be taking nearly 2 billion international trips, and a forecasted 86 million new tourism-related jobs will be created by 2026. Enhanced digital screening will enable the travel and tourism sector to continue to be a major driving force for economic growth and jobs around the world
"Travel promotes peace and prosperity," Arne Sorenson, Chief Executive Officer and President of Marriott International, and contributor to the study, said. "But the way we travel hasn't changed much since the 1960s. Confronted with new challenges and opportunities, we need to revolutionize the journey using modern technologies to build a digital and inclusive system, trusted by travellers and governments alike, to connect us and keep us all safe."
The study highlights seven areas that need to be addressed and advanced to plan for the future of travel:
1. Increase intelligence and data sharing, particularly secure, routine and harmonized intelligence and data sharing between sovereign national governments and international security actors on international travellers. While significant efforts to date have been undertaken to improve regular and timely information sharing, additional cooperation and collaboration are needed in protected data sharing among the various agencies of governments, international organizations and the travellers themselves.
2. Provide advance passenger information, driving forward the UN Security Council Resolution 2309 (2016) that urges countries to "Require that airlines operating in their territories provide advance passenger information to the appropriate national authorities to detect the departure from their territories, or attempted entry into or transit through their territories, by means of civil aircraft, of individuals designated by the Committee pursuant to resolutions 1267 (1999), 1989 (2011) and 2253 (2015)".
3. Make the traveller part of the solution through biometric profiling and other technology-enabled solutions. Looking to the future, national administrations should reconsider the role of the traveller in the travel security process and create an opportunity for travellers to own their qualified digital biometric profile and grant them the ability to push this secure accredited identification data in advance to facilitate travel. Traveller participation will enable the wider use of pre-clearance and will make international border crossings more efficient.
4. Use ICAO-approved enhanced and harmonized biometric standards. International organizations have established harmonized and routine sharing of traveller data, including biometrics for identity verification and travel eligibility, which have improved security and facilitated international travel and commerce between partner countries. To further this, national governments need to implement the international standards established by ICAO and assist emerging economies in implementing them.
5. Expand multilateral agreements. Based on the success of bilateral agreements to date and on the current state of international security, governments should aim to expand established agreements to multilateral application. These extended agreements should incorporate the harmonized requirements for traveller data collected.
6. Aim for a single application and a single fee. Many countries currently collect country-specific applications, with varying information requirements and separate application fees for travel security programmes. For multi-country implementation, there should be a single application to electronic travel systems with harmonized security requirements and a single cost-based fee with appropriate revenue sharing between participating governments.
7. Move to a digital process. Over time, the entire process of border management used by most travellers could be a wholly automated, electronic platform, built on verified biometric data. Evidence is clear that e-visas do not undermine security; they facilitate border crossings for many travellers, reduce paperwork and allow public safety officials to direct more attention and resources to threat identification.
Tech Trends 2019: Beyond the digital frontier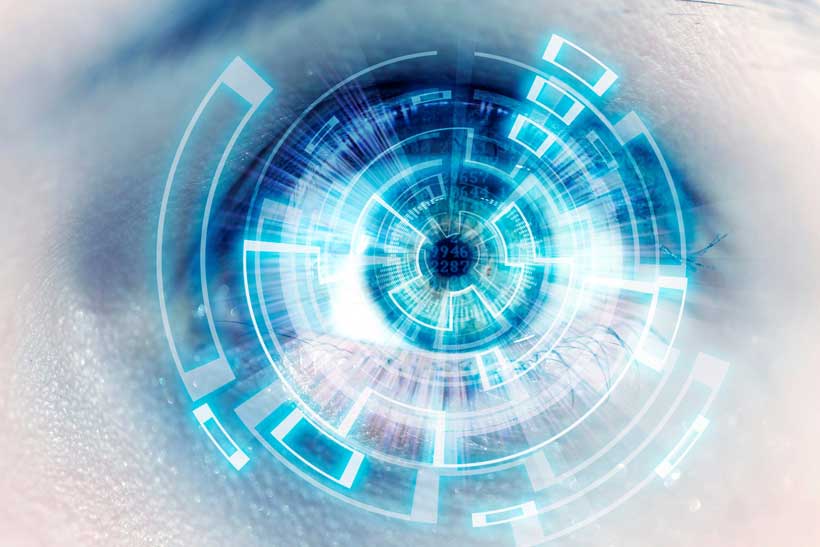 Deloitte released its milestone 10th annual report on technology trends, "Tech Trends 2019: Beyond the digital frontier." The report explores how the convergence of new technologies with powerful technological forces is driving disruption across industries. New technologies include advanced networking, serverless computing and intelligent interfaces; and technological forces encompassing digital experiences, cognitive and cloud.
Ten years ago, when smartphones and mobile apps were gaining traction, and technologies like cloud and the Internet of Things were emerging on the scene, Deloitte released its first Tech Trends report. The organization has watched this evolution unfold as the digital imperative and the changing role of technology redefine the enterprise, yet adoption of these trends continues to vary widely. Some companies are only beginning to explore trends Deloitte wrote about in 2010, while others have advanced rapidly along the maturity curve.
"Tech Trends 2019: Beyond the digital frontier" begins with a reflection on a decade of disruptive change driven by nine macro forces: digital experience, analytics, cloud, core modernization, cyber, business of information technology, cognitive, blockchain, and digital reality. The report further explores where these forces are headed.
Next, six trends that are giving rise to new operating models, redefining the nature of work, and dramatically changing IT's relationship with the business are detailed:
AI-fueled organizations: Leading companies are systematically deploying rapidly maturing technologies – machine learning, natural language processing, RPA, and cognitive – not just to every core business process, but into products, services and the future of industries. Those organizations' use of artificial intelligence is moving from "Why?" to "Why not?"
NoOps in a serverless world: We've reached the next stage in the evolution of cloud computing, with technical resources completely abstracted and management tasks increasingly automated. Freed from mundane responsibilities, IT talent can focus on activities that more directly support business outcomes.
Connectivity of tomorrow: At both macro and micro levels, technologies like 5G, mesh networks, and edge computing are expanding business' reach to both the far corners of the world — and the smallest spaces in warehouses, retail stores, and other places with utmost precision. Advanced networking is the unsung hero driving development of new products and services and is transforming how work gets done.
Intelligent interfaces: Today, people interact with technology through ever more intelligent interfaces that combine the latest in human-centered design techniques with leading-edge technologies such as computer vision, conversational voice, auditory analytics, augmented reality and virtual reality. Working in concert, these technologies and techniques are transforming the way we engage with machines, data and each other.
Beyond Marketing—Experience reimagined: To deliver the highly personalized, contextualized experiences that today's customers expect, some chief marketing officers are trading long-standing, traditional agency relationships for closer partnerships with their own CIOs. Enabled by a new generation of marketing tools and techniques focused on personalized, contextual and dynamic experiences, CIOs and CMOs can illuminate and engage customer needs and desires most effectively.
DevSecOps and the cyber imperative: DevSecOps fundamentally transforms cyber, security, privacy and risk management from being compliance-based activities—typically undertaken late in the development lifecycle—into essential framing mindsets across the product journey.
The final chapter explores how modern businesses can navigate digital transformation—building a roadmap that incorporates the right technologies, techniques, talent and executive support.
Asia must prepare today for tomorrow's jobs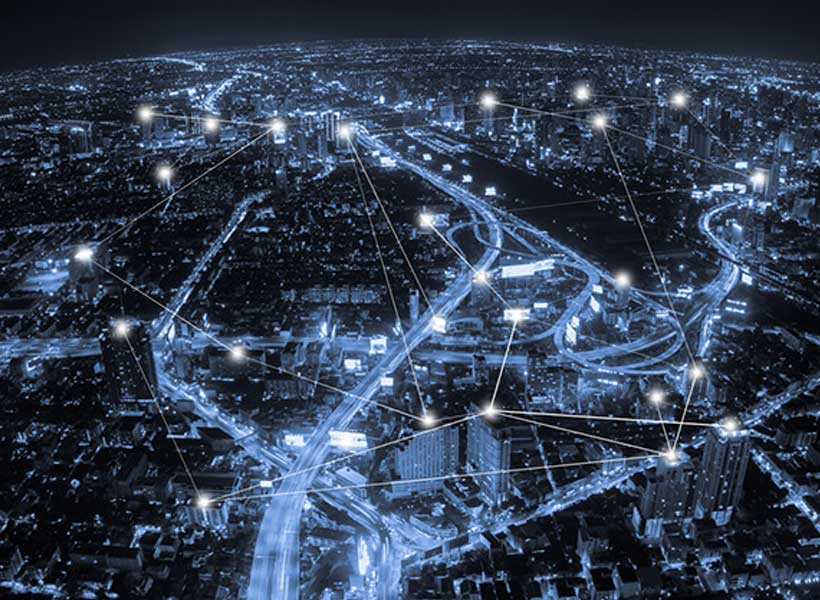 Technology optimists argue that progress creates many more jobs than it destroys. They say fears over job losses are as misplaced as Luddite worries in the 19th century over the loss of jobs like horse and buggy driver or loom weaver. More recently,  the introduction of ATMs  also supports this view since the machines haven't replaced bank tellers but broadened their roles into customer relationship management.
Certainly, the skyscrapers in cities like Manila and Mumbai are filled with people doing new jobs that have moved them and many others from poverty into the middle class. The last two decades have seen a wave of new professional jobs created in developing Asia, from research analysts to programmers, environmental scientists and data engineers.
But in many cases, even well-paid, new jobs are under threat. Not from technology itself, though artificial intelligence and high-performance robots are a challenge. Rather, policies are lagging the changes happening in industry at large. For Asian countries to overcome the threat to their progress, policymakers need to work with the full range of stakeholders—from employers to educators to workers and unions—and focus on ensuring relevant education and labor regulation.
Take the example of the Philippines. In less than 15 years, the country has built a thriving business process outsourcing (BPO) sector that has created over a million well-paid clerical jobs. The sector now accounts for over 6 percent of annual gross domestic product.
But recently, employment growth has slowed because the sector now requires fewer of the customer service agents that the Philippines most often provides and far more specialized analysts, designers, and researchers. Estimates from the Information Technology and Business Process Association of the Philippines show that the share of low-skilled workers in BPO will decline from 47 percent in 2016 to 27 percent in 2022 while high-skill BPO jobs will increase from 15 percent to 46 percent.
Going forward, automation of basic BPO services, notably robotic process automation, will continue to transform the sector in ways we cannot even conceive of today. This means that the government, education institutions, and BPOs need to work together to train workers for the jobs of the future.
One way to do this is to align education more closely with industry needs. Universities need to speak to employers to find out exactly which IT skills are needed and create courses targeted to their needs. But while it is imperative to increase quality and access to tertiary education in computer and IT-related fields, it is also crucial to create links between vocational and higher education so workers can learn new skills or upgrade their existing skills as employer demands shift. That would create a larger and better educated labor force with a more relevant and diverse skill set.
Other skills for the future are those that develop high cognitive and social abilities useful for roles in research, analysis, or management. We estimate that every year, employment in jobs that have an IT, cognitive, or social focus grows an average of 2.6 percentage points faster than overall employment.
Incorporating digital literacy into standard school curricula from an early age and ensuring that schools develop not only reading, writing, and numeracy skills, but also social and emotional skills is likely to be the most effective way of teaching and providing a foundation for future learning and re-learning.
Labor laws and protections also need a rethink. More than ever before, labor market regulations need to protect workers rather than jobs. In practical terms, this means that stiff regulatory barriers to employee layoffs or to certain types of contracts such as fixed term contracts—common in countries such as India and Indonesia—need to be reconsidered and  modern systems of social protection introduced.
Such systems would include minimum wages covering a large pool of workers, workfare programs, regulations on work hours and conditions, and new ways of promoting equal opportunity. Workers of the future may well work part-time, on-call, or in temporary placements, perhaps with multiple employers at the same time. Even full-time employees are likely to switch jobs frequently.
Some forms of unemployment insurance – tailored to reflect the fiscal health of the government in question – would also help to protect people between jobs. This calls for healthcare, pension, and other benefits that are attached to the worker, rather than the firm, and can be carried from job to job.
Digital technologies using biometric information will make all that easier, and there are good models in place such as India's Aadhaar system which now covers 1.2 billion people,  Indonesia's e-KTP, Pakistan's NADRA, and Malaysia's MyKad.
There are many reasons to be bullish about the power of technology to create new and better jobs and the Asia and Pacific region is well-placed to benefit. But we cannot be complacent. Policymakers need to confront bottlenecks in their education and regulatory systems that could impede the rise of a middle class.
The future of work and the region's prosperity depend on it.
Skills for the future: Learning to learn through technology is the new skills visa
Digital technologies – such as artificial intelligence, 3D printing, cognitive computing, big data, automation, the Internet of Things, advanced robotics and blockchain – are affecting many occupations, both jobs and tasks. The types of skills being demanded by employers are also changing, causing disruption in the task and skill profiles of traditional occupations, such as those in the manufacturing sector. The gig economy also emerged, with people working flexible hours, often producing deliverables with the help of technology.
In my previous blog I highlighted some of the effects the drivers of change are having on the types of skills anticipated for the future labour market, such as readiness to change. Now I would like to look deeper into current and emerging digital innovations for acquiring agility and resilience through Life Long Learning (LLL).
Adopting the LLL approach can help all countries, both developed and developing,  not only to produce digital catalysts and entrepreneurs for the labour market, but also an agile and digitally savvy workforce – young and old – who are skilled, re-skilled, and up-skilled to adapt to technology affecting their careers.
This requires investment in digital skills through the education system, vocational skills training across age groups, and investment by enterprises in the training of workers. For example, new learners can start with core, generic, digital skills such as basic digital literacy, sending emails and using social media. They could then advance to learning programming skills, customer management skills, and digital media and design. Thereafter, more advanced learners could opt for acquiring specialized 'Industry 4.0' digital skills for creating, managing and maintaining advanced technologies in the manufacturing sector.
To unfold this digital education and training strategy, and work towards developing and implementing a digital learning policy, countries need to have both trainers and infrastructure. Interestingly, both low and high-technology can facilitate LLL in a cost-effective manner.
Digital technology is being increasingly used worldwide to provide greater, low cost, access to high quality, personalized learning, through online videos, Massive Open Online Courses (MOOCs), online learning portals, mobile applications, and challenge-based games. Instructors and schools are using digital technologies to track the learning outcomes of educational programmes using assessment exercises that capture individual learner progress through tablets and smartphones.
The results are presented on virtual dashboards for instructors. Programmes utilizing artificial intelligence and data analytics then identify trends in computerized databases, and produce reports for learners and parents on areas of improvement. Computerized Education Management Information Systems (EMIS) and Labour Market Information Systems (LMIS) can provide information on access to education, and assessment results by gender and the location of schools (e.g. urban/rural). Low-end digital technologies such as pre-recorded educational videos, satellite-based tools, television and radio programmes are also very powerful tools in reaching learners from vulnerable and disadvantaged communities, even in remote areas. Cross-country technology transfer and knowledge-sharing are the keys to demystifying and delivering the benefits the technology revolution offers. Employers' and workers' organizations frequently have a leading role in life-long learning, including anticipating future skill requirements and participating in their delivery.
So, can we use innovation to steer LLL? Yes, we can. Whether you are a young person looking for a job, a worker worried about losing your job because of increasing automation, or, someone who is simply in awe of the different technologies, acquiring new skills that meet changing market demands could improve your employability, and this can be achieved through modern technologies.