Technology and Collaboration Key to International Travel Growth and Security
[yt_dropcap type="square" font="" size="14″ color="#000″ background="#fff" ] A [/yt_dropcap] fundamental rethink of the way travelers move across borders will be needed if a balance is to be struck between satisfying ballooning demand for international travel with the need to improve the integrity of border security. That is the conclusion of a new study, Digital Borders: Enabling a secure, seamless and personalized journey, published today by the World Economic Forum.
With the number of international travelers expected to rise 46% to 1.8 billion per year by 2030, and the safety of national borders considered by governments to be of primary importance, the report finds that a combination of innovative technology and international cooperation are the best route to ensuring tourism-related economic growth and border security.
"Technological solutions are helping the global travel system move from physical to digital borders," said Tiffany Misrahi, Aviation, Travel and Tourism Industry Lead at the World Economic Forum and principal author of the report. "Digital identification, biometrics, digitally enabled security devices and other tech-enabled screenings best increase accuracy, efficiency and security when travelling internationally."
At stake in addition to security is the continued growth of the tourism sector. By 2030, a global population of 8.5 billion people will be taking nearly 2 billion international trips, and a forecasted 86 million new tourism-related jobs will be created by 2026. Enhanced digital screening will enable the travel and tourism sector to continue to be a major driving force for economic growth and jobs around the world
"Travel promotes peace and prosperity," Arne Sorenson, Chief Executive Officer and President of Marriott International, and contributor to the study, said. "But the way we travel hasn't changed much since the 1960s. Confronted with new challenges and opportunities, we need to revolutionize the journey using modern technologies to build a digital and inclusive system, trusted by travellers and governments alike, to connect us and keep us all safe."
The study highlights seven areas that need to be addressed and advanced to plan for the future of travel:
1. Increase intelligence and data sharing, particularly secure, routine and harmonized intelligence and data sharing between sovereign national governments and international security actors on international travellers. While significant efforts to date have been undertaken to improve regular and timely information sharing, additional cooperation and collaboration are needed in protected data sharing among the various agencies of governments, international organizations and the travellers themselves.
2. Provide advance passenger information, driving forward the UN Security Council Resolution 2309 (2016) that urges countries to "Require that airlines operating in their territories provide advance passenger information to the appropriate national authorities to detect the departure from their territories, or attempted entry into or transit through their territories, by means of civil aircraft, of individuals designated by the Committee pursuant to resolutions 1267 (1999), 1989 (2011) and 2253 (2015)".
3. Make the traveller part of the solution through biometric profiling and other technology-enabled solutions. Looking to the future, national administrations should reconsider the role of the traveller in the travel security process and create an opportunity for travellers to own their qualified digital biometric profile and grant them the ability to push this secure accredited identification data in advance to facilitate travel. Traveller participation will enable the wider use of pre-clearance and will make international border crossings more efficient.
4. Use ICAO-approved enhanced and harmonized biometric standards. International organizations have established harmonized and routine sharing of traveller data, including biometrics for identity verification and travel eligibility, which have improved security and facilitated international travel and commerce between partner countries. To further this, national governments need to implement the international standards established by ICAO and assist emerging economies in implementing them.
5. Expand multilateral agreements. Based on the success of bilateral agreements to date and on the current state of international security, governments should aim to expand established agreements to multilateral application. These extended agreements should incorporate the harmonized requirements for traveller data collected.
6. Aim for a single application and a single fee. Many countries currently collect country-specific applications, with varying information requirements and separate application fees for travel security programmes. For multi-country implementation, there should be a single application to electronic travel systems with harmonized security requirements and a single cost-based fee with appropriate revenue sharing between participating governments.
7. Move to a digital process. Over time, the entire process of border management used by most travellers could be a wholly automated, electronic platform, built on verified biometric data. Evidence is clear that e-visas do not undermine security; they facilitate border crossings for many travellers, reduce paperwork and allow public safety officials to direct more attention and resources to threat identification.
Quantum Technologies Flagship kicks off with first 20 projects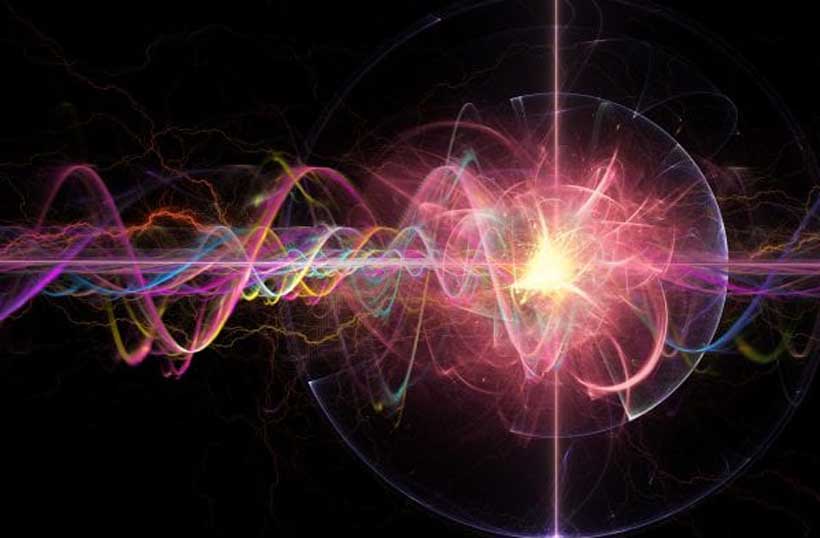 The Quantum Technologies Flagship, a €1 billion initiative, was launched today at a high-level event in Vienna hosted by the Austrian Presidency of the Council of the EU.
The Flagship will fund over 5,000 of Europe's leading quantum technologies researchers over the next ten years and aims to place Europe at the forefront of the second quantum revolution. Its long term vision is to develop in Europe a so-called quantum web, where quantum computers, simulators and sensors are interconnected via quantum communication networks. This will help kick-starting a competitive European quantum industry making research results available as commercial applications and disruptive technologies. The Flagship will initially fund 20 projects with a total of €132 million via the Horizon 2020 programme, and from 2021 onwards it is expected to fund a further 130 projects. Its total budget is expected to reach €1 billion, providing funding for the entire quantum value chain in Europe, from basic research to industrialisation, and bringing together researchers and the quantum technologies industry.
Andrus Ansip, Commission Vice-President for the Digital Single Market, said: "Europe is determined to lead the development of quantum technologies worldwide. The Quantum Technologies Flagship project is part of our ambition to consolidate and expand Europe's scientificexcellence. If we want to unlock the full potential of quantum technologies, we need to develop a solid industrial base making full use of our research."
Mariya Gabriel, Commissioner for Digital Economy and Society, added: "The Quantum Technologies Flagship will form a cornerstone of Europe's strategy to lead in the development of quantum technologies in the future.  Quantum computing holds the promise of increasing computing speeds by orders of magnitude and Europe needs to pool its efforts in the ongoing race towards the first functional quantum computers."
In the early 20th century, the first quantum revolution allowed scientists to understand and use basic quantum effects in devices, such as transistors and microprocessors, by manipulating and sensing individual particles.
The second quantum revolution will make it possible to use quantum effects to make major technological advances in many areas including computing, sensing and metrology, simulations, cryptography, and telecommunications. Benefits for citizens will ultimately include ultra-precise sensors for use in medicine, quantum-based communications, and Quantum Key Distribution (QKD) to improve the security of digital data. In the long term, quantum computing has the potential to solve computational problems that would take current supercomputers longer than the age of the universe. They will also be able to recognise patterns and train artificial intelligence systems.
Next steps
From October 2018 until September 2021, 20 projects will be funded by the Flagship under the coordination of the Commission. They will focus on four application areas – quantum communication, quantum computing, quantum simulation, quantum metrology and sensing – as well as the basic science behind quantum technologies. More than one third of participants are industrial companies from a wide range of sectors, with a large share of SMEs.
Negotiations are ongoing between the European Parliament, Council and Commission to ensure that quantum research and development will be funded in the EU's multi-annual financial framework for 2021-2028. Quantum technologies will be supported by the proposed Horizon Europe programme for research and space applications, as well as the proposed Digital Europe programme, which will develop and reinforce Europe's strategic digital capacities, supporting the development of Europe's first quantum computers and their integration with classical supercomputers, and of a pan-European quantum communication infrastructure.
Background
Since 1998, the Commission's Future and Emerging Technologies (FET) programme has provided around €550 million of funding for quantum research in Europe. The EU has also funded research on quantum technologies through the European Research Council (ERC). Only since 2007, the ERC has funded more than 250 research projects related to quantum technologies, worth some 450 million euro.
The Quantum Technologies Flagship is currently supported by Horizon 2020 as part of the FET programme, which currently runs two other Flagships (The Graphene Flagship and the Human Brain Project Flagship). The FET programme promotes large-scale research initiatives to drive major scientific advances and turn them into tangible innovations creating benefits for the economy and society across Europe. Funding for the Flagship project comes from Horizon 2020, its successor programme Horizon Europe and national funding.
The Quantum Technologies Flagship is also a component of the Commission's European Cloud Initiative launched in April 2016, as part of a series of measures to support and link national initiatives for the digitisation of Europe's industry.
Russiagate and the current challenges of cyberspace: Interview with Elena Chernenko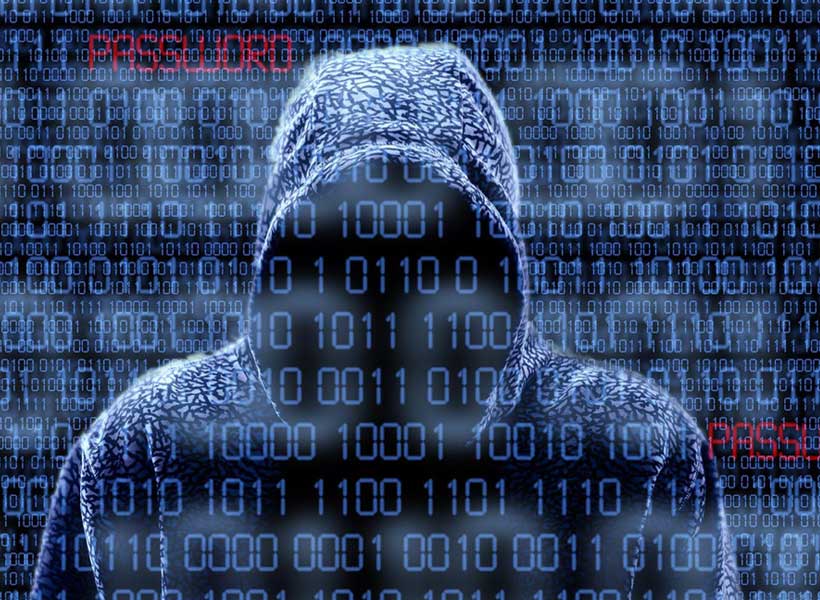 PICREADI presents an interview with a prominent Russian expert in journalism and cybersecurity Elena Chernenko, Deputy head of Foreign Desk at the Kommersant daily newspaper in Moscow. The talk is about hackers, Russiagate and current challenges of the cyberspace.
Asia Needs a Region-Wide Approach to Harness Fintech's Full Potential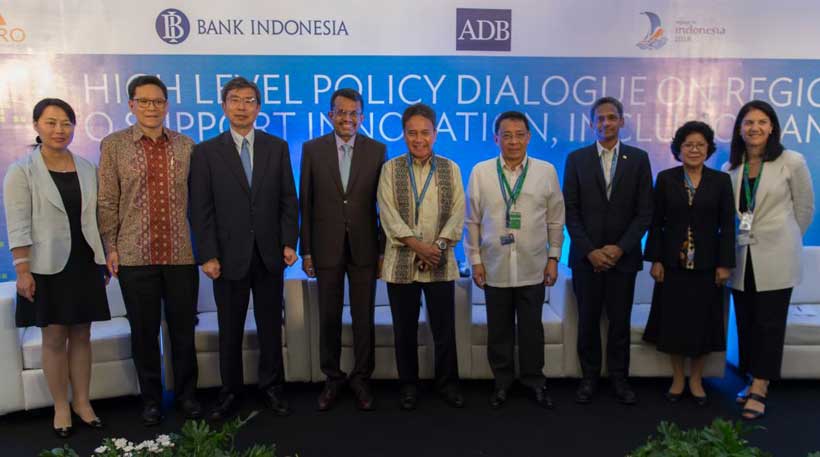 Asia's policy makers should strengthen cooperation to harness the potential of new financial technologies for inclusive growth. At the same time, they should work together to ensure they can respond better to the challenges posed by fintech.
New technologies such as mobile banking, big data, and peer-to-peer transfer networks are already extending the reach of financial services to those who were previously unbanked or out of reach, boosting incomes and living standards. Yet, fintech also comes with the risk of cyber fraud, data security, and privacy breaches. Disintermediation of fintech services or concentration of services among a few providers could also pose a risk to financial stability.
These and other issues were discussed at the High-Level Policy Dialogue on Regional Cooperation to Support Innovation, Inclusion, and Stability in Asia, organized by the Asian Development Bank (ADB), Bank Indonesia, and the ASEAN+3 Macroeconomic Research Office (AMRO).
The panel comprised Ms. Neav Chanthana, Deputy Governor of the National Bank of Cambodia; Mr. Diwa Guinigundo, Deputy Governor of Bangko Sentral ng Pilipinas; Ms. Mary Ellen Iskenderian, President and Chief Executive Officer of Women's World Banking; Mr. Ravi Menon, Managing Director of the Monetary Authority of Singapore; Mr. Takehiko Nakao, President of ADB; Mr. Abdul Rasheed, Deputy Governor, Bank Negara Malaysia, and Mr. Veerathai Santiprabhob, Governor of the Bank of Thailand. Mr. Mirza Adityaswara, Senior Deputy Governor of Bank Indonesia, gave the opening remarks at the conference and Ms. Junhong Chang, Director of AMRO, gave the welcome remarks.
"Rapidly spreading new financial technologies hold huge promise for financial inclusion," said Mr. Nakao. "We must foster an enabling environment for the technologies to flourish and strengthen regional cooperation to build harmonized regulatory standards and surveillance systems to prevent international money laundering, terrorism financing, and cybercrimes."
"Technology is an enabler that weaves our economies and financial systems together, transmitting benefits but also risks across borders," said Ms. Chang. "Given East Asia's rapid economic growth, understanding and managing the impact of technology in our financial systems is essential for policymakers to maintain financial stability."
"Asia, including Indonesia, is an ideal place for fintech to flourish," said Mr. Adityaswara. "In Indonesia's case, there are more than a quarter of a billion people living on thousand of islands, waiting to be integrated with the new technology; young people eager to enter the future digital world; more than fifty million small and medium-sized enterprises which can't wait to get on board with e-commerce; a new society driven by a dynamic, democratic middle class which views the digital economy as something as inevitable as evolution."
Despite Asia's high economic growth in recent years, the financial sector is still under-developed in some countries. Fewer than 27% of adults in developing Asia have a bank account, well below the global median of 38%. Meanwhile, just 84% of firms have a checking or savings account, on a par with Africa but below Latin America's 89% and emerging Europe's 92%.
Financial inclusion could be increased through policies to promote financial innovation, by boosting financial literacy, and by expanding and upgrading digital infrastructure and networks. Regulations to prevent illegal activities, enhance cyber security, and protect consumers' rights and privacy, would also build confidence in new financial technologies.