How Much Havoc to Democracy can a Deranged Presidency Create?
[yt_dropcap type="square" font="" size="14″ color="#000″ background="#fff" ] R [/yt_dropcap]ecently I had a robust discussion with a colleague on the predicament of American democracy. I was told that I should desist from my obsessing with President Trump and focus instead on the damage already done. Trump is merely filling the vacuum created by such damage. He kept reminding me that it is not him who is crazy, it is us who are crazy for electing him.
He went on to characterize the nature of the damage created previous to Trump's election: in the first place there is the failure, after the Cold War, to establish a working, cooperative, trustworthy relationship with Russia, at least on common grounds. In the second place, there is the failure to properly assess and appreciate the existential threat which global warming represents.
As a result of those failure the world may be a much less safer place today than it was before 1991. This general feeling of insecurity (or malaise, as President Carter would call it) actually began with President Clinton, followed by George W. Bush and Barack Obama. After 1991, instead of working with Russia, the US asserted its military power, expanded NATO toward Russia's borders, and proceeded to invade several Middle East countries. In effect the Cold War was revived rather than ended once and for all.
While during the Cold war the existential threat was felt to be from powerful nuclear weapons, something that was easy to perceive, today that threat seems to come from human-induced climate change which is not as easy to perceive. It requires at a minimum, a basic knowledge of the dynamics of quantum physics, earth's climate, economic history. Our politicians, unfortunately, are more versed in receiving money from lobbyists, gas company and billionaires out to throw regulations for the sake of profits. Thus we are gambling with our very survival as a human species.
My response was that while all that is undeniable, the fact remains that there is an element of recklessness and even derangement in Trump's attitude toward nuclear weapons and climate change. He has been known to suggest casually that Japan and South Korea ought to become nuclear powers; that a new nuclear-arms race would not be a bad idea, that when it comes to ISIS they ought not be put off the table, that the most disturbing thing in all that is the sheer denial, the fact that Trump has turned over environmental policies to the oil and gas industry (think of Exxon Mobil at the State Department, and Scott Pruit, someone financed by the fossel-fruit industry, not to speak of the Koch brothers.
What in fact continues to be exhibited at the White House is a bully whose bluster is designed to intimidate. An attitude that seems to imply that everybody is a rival or a foe. There are killers and there are losers, and the bluster insures is meant to place the killer ahead of the loser.
My point to my colleague is that faced with this unique pathological situation, just reasonable arguments may not do the trick. Perhaps facing down the bully when his emotions get the better of him. This man, like emperor Caligula, is not within the box and perhaps one has to think outside the box and resort to satire. Fortunately there are courts (the judicial) and a Congress (the legislative) to help us out.
We finally agreed that the issue is not simplistic and needed further reflection on our part. In the meantime we attempted to define the ways by which a narcissist's recklessness could be kept in check, or at least mitigated. We came up with those: the judiciary who will quash many of those ill conceived executive orders.
A few patriotic Republican senators who refuse to stand by while our imperial president recklessly brings us to the brink of nuclear war? One thinks of McCain, Graham, Collins, Portman, Murkowsky. Would they allow the gutting of the Paris Climate Agreement? They too have children and grandchildren.
There may be silver lining in the rampant confusion we notice only after one month of Caligula presidency. It has managed to unite the world in some perverse way. It has managed to have the president of the EU declare the Trump administration, alongside Russia, China and the Middle East threats to the European Union. China's Xi Kinping wants to pick up the internationalist mantle what Trump wants to relinquish. The UN is more resolved than ever in urging nuclear weapon countries to honor their solemn obligations under the Nuclear Nonproliferation Treaty.
Millennials may now lead the way in unison with leaders like Bernie Sanders and Elizabeth Warren in making people aware of distributive justice and climate change, in putting brand names on notice that if they play along with Donald Trump, the Koch Brothers, or American Petroleum Institute, or General Electric, or Pepsi, Walmart, IBM, Walt Disney there will be a price to be paid.
My colleague and I remain hopeful that people will refuse to be bullied and intimidated, for Trump is no Caesar or Augustus, he is more like a deranged Caligula and America is no Roman Republic on the verge of succumbing to mad emperors. We also remain hopeful that the system of check and balances will hold, even when weakened by the enemy of democracy. That is already happening: people are not willing to accede to bullies and insane inept politicians.
Comey treated in Thuggish Mafia Style by the White House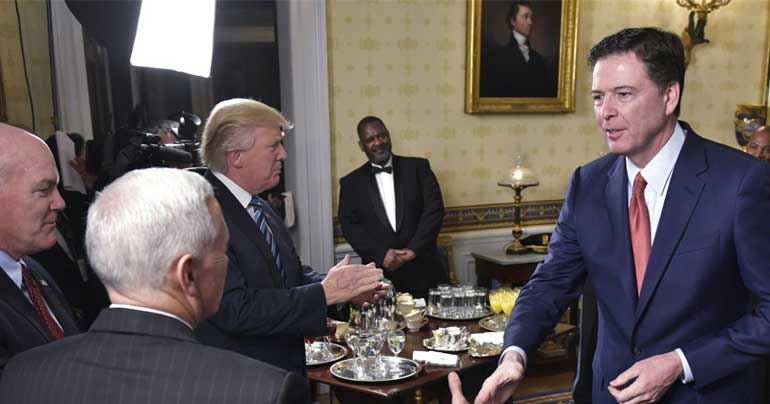 Former FBI Director James Comey is furious at the lack of respect the White House has showed him by the way he was fired, worthy of a Mafia operation, sources confirm.
Trump's Dumb Ideas for Economic Growth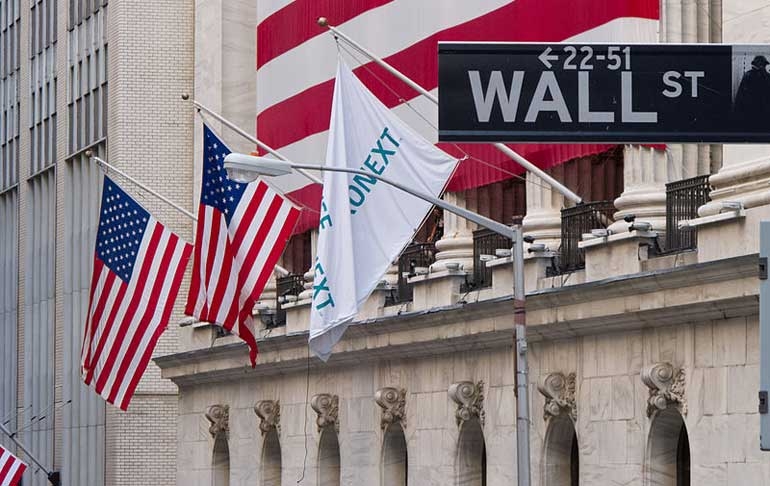 [yt_dropcap type="square" font="" size="14″ color="#000″ background="#fff" ] I [/yt_dropcap]f there's an economic idea that Donald Trump and his economic advisers continually reiterate it is that slashing taxes inevitably leads to economic growth. Let's see how true this idea is.
The Demeaning of the Office of the President
[yt_dropcap type="square" font="" size="14″ color="#000″ background="#fff" ] C [/yt_dropcap]NN has recetnly reported that President Trump's latest anti-media attacks "are beneath the dignity of the office of the President." In an interview with Time magazine, Trump insulted CNN's Chris Cuomo and Don Lemon and criticized MSNBC's Joe Scarborough. He also called CBS late-night host Stephen Colbert a "no-talent guy."