Why is Russia Worried about Trump's Erratic Performance
[yt_dropcap type="square" font="" size="14″ color="#000″ background="#fff" ] R [/yt_dropcap]ecently, general Michael Flynn, National Security Advisor to Donald Trump, has resigned over the revelation that he discussed sanctions with the Russian ambassador before Trump's installation as president. Meanwhile the Russians keep denying that such conversations ever took place.
Flynn, a loyal surrogate for Trump during his presidential campaign, is now the third Trump adviser — and second top Trump official — to resign over his ties to Russia throughout the course of Trump's campaign and nascent presidency.
Paul Manafort, Trump's former campaign manager, was first. Carter Page, an early foreign policy adviser to the Trump campaign, subsequently took a leave of absence from the campaign amid scrutiny over his dealings with Russia.
All three are mentioned in a dossier alleging serious misconduct and conspiracy between the Trump campaign and Russia's government. The document's findings were presented by top US intelligence officials to President Donald Trump and senior lawmakers last month.
The White House has dismissed the dossier as fiction but some of the dossier's material has been corroborated by US intelligence officials, CNN reported last week.
The Kremlin began cultivating Flynn in 2015, when it funded his trip to Moscow and paid him to speak at a gala celebrating the 10th anniversary of the state-sponsored news agency Russia Today. Top Democrats are now calling for an investigation into whether Flynn violated the Emoluments Clause of the Constitution by accepting money from a foreign country.
Manafort, Trump's former campaign manager who advised a pro-Russia political party in Ukraine for nearly a decade, resigned five days after The New York Times reported that the party had earmarked $ 12.7 million for Manfort for his work between 2007-2012.
The dossier claims that Manafort "managed" the communication between the Trump campaign and the Kremlin, and was receiving "kickback payments" from deposed Ukrainian President Viktor Yanukovych throughout 2016. Yanukovych was ousted in 2014 and has lived in Russia under the protection of the Kremlin since.
"When campaign chairman and NSA [national security adviser] both resign over Russia ties there is more," Ben Rhodes, a former top national-security adviser to Obama, tweeted on Tuesday. "Manafort and Flynn had nothing in common except Russia and Trump."
As happened with Manafort, Page's role within the Trump campaign changed after news of his Russia connections became public. Page, whom Trump named as early foreign policy adviser to the campaign, served as an adviser on key transactions for Russia's state-owned energy giant Gazprom before setting up his own energy investment fund, Global Energy Capital, with former Gazprom executive Sergei Yatesenko.
Page denied meeting with any sanctioned individuals during his trip, but he took a leave of absence from the Trump campaign shortly after the Yahoo report was published. The Trump campaign subsequently distanced itself from Page, claiming it never worked with him.
Page's extensive business ties to state-owned Russian companies were investigated by a counterintelligence taks force set up last year by the CIA, according to several media reports. The investigation, which is reportedly ongoing, has examined whether Russia was funneling money into Trump's presidential campaign — and, if it was, who was serving as the liaison between the Trump team and the Kremlin.
The crucial questions that now arise are: why did Michael Flynn resign as National Security advisor if the conversations never took place, and if, on the other hand the conversations indeed took place, did the President know it, and when did he know it?
The Russians are clearly worried at what they consider an inept diplomatic performance by the new administration. It appears that political elites in Moscow have stopped cheering enthusiastically for the new "revolutionary" president. After all, 2017 is the 100th anniversary of the Russian revolution, and certainly the idea of a new revolution is not being encouraged by the likes of Putin, despite his lip service to it. Revolutions usually mean change of regimes.
Trump was expected to be a complying ally, a sort of puppet of the Kremlin, somebody who would assist Putin in making Russia great again. instead he is proving to be politically inept likely to create a mess of Putin's vision of a greater resurgent Russia. Hillary Clinton does not look so bad any longer.
Most disturbing for Putin is that Trump and not Putin is now the most mentioned name in the Russian media. Unlike most Europeans, most Russians seem to be sympathetic toward Trump. They seem to share his aversion to win-win politics and Bannon's vision of apocalyptic politics.
They do not mind Machiavellian ploys, of which they seem to be masters; what they are witnessing instead, is an erratic, vindictive, simplistic, narcissistic, insecure, delusional personality bordering on the pathological with delusions of dismantling America's "old regime." That comes too close for comfort. What if the Russian people also got the idea that the time has come for a new regime?
They are also witnessing with alarm that the chances are growing that eventually a rattled judiciary and Congress may react with impeachment procedures in defense of a violated constitutional system.
White House strategist-in-chief Stephen Bannon is surely worried about that prospect, and so are the Russians. They do not mind the populist anti-elitism, but they do mind, with Bannon, its anti-establishment and the ultra-nationalistic aspects. The establishment right now are Putin and Trump. After all, the Russians remember well that in 1917 the Russian revolution was encouraged by the Germans with the aim of pulling Russia out of the war, and it worked.
The Russians had hoped for normalization. What they are getting is political incompetence, ushering turmoil and confusion, possible trade wars, and global instability. Trump is beating Putin's penchant for creating instability, thrashing international rules in order to play an oversized international role. Even anti-Americanism does not seem to work as well any longer.
It is also beginning to dawn on the Russians that if Trump is impeached, as it looks likely, it may unleash an anti-Russian reaction in Congress, to wit Sen. McCain and Graham, among others. That would certainly restrict the Kremlin's geopolitical options. They are worrying that their eagerness to ensure Trump's election the presidency may have resulted in a bad bargain after all. But stay tuned, the best of this geopolitical mess may still be in the making.
Comey treated in Thuggish Mafia Style by the White House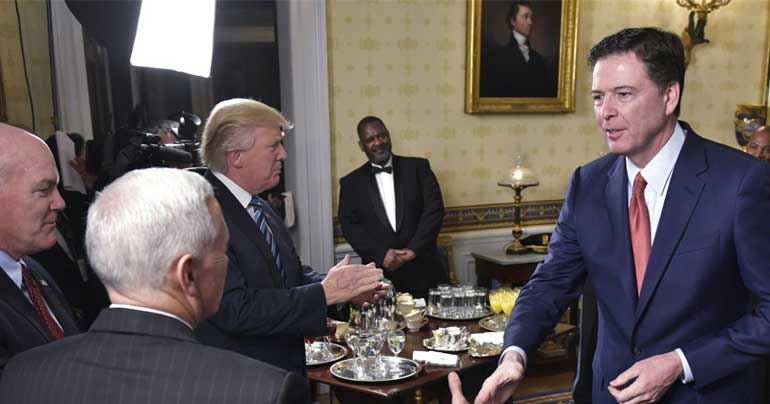 Former FBI Director James Comey is furious at the lack of respect the White House has showed him by the way he was fired, worthy of a Mafia operation, sources confirm.
Trump's Dumb Ideas for Economic Growth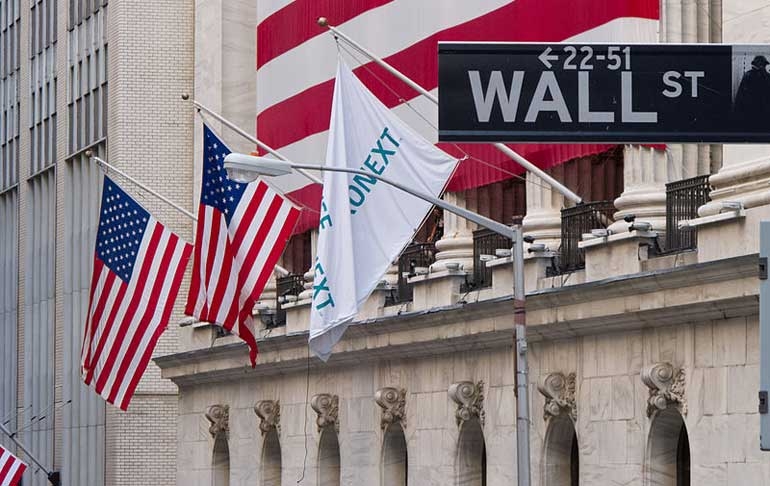 [yt_dropcap type="square" font="" size="14″ color="#000″ background="#fff" ] I [/yt_dropcap]f there's an economic idea that Donald Trump and his economic advisers continually reiterate it is that slashing taxes inevitably leads to economic growth. Let's see how true this idea is.
The Demeaning of the Office of the President
[yt_dropcap type="square" font="" size="14″ color="#000″ background="#fff" ] C [/yt_dropcap]NN has recetnly reported that President Trump's latest anti-media attacks "are beneath the dignity of the office of the President." In an interview with Time magazine, Trump insulted CNN's Chris Cuomo and Don Lemon and criticized MSNBC's Joe Scarborough. He also called CBS late-night host Stephen Colbert a "no-talent guy."