Decriminalize Victims, please
[yt_dropcap type="square" font="" size="14″ color="#000″ background="#fff" ] T [/yt_dropcap]he 1951 Convention Relating to the Status of Refugees is a key document that defines the term 'refugee', outlines rights for refugees, and keeps States accountable for their actions. Important requirements to become a refugee include: facing a well-rounded fear of persecution, seeking asylum or refugee status in the first possible venue, and receiving a fair hearing from a person who is legally qualified (Lect, Nov.8).
States have to uphold the non-refoulement principle-the practice of not forcing refugees to return to a country where they face serious persecution (UNHCR, 2010). The 1951 Convention and the 1967 Protocol Relating to the Status of Refugees form the legal framework. Although the legal framework provides a consistent set of requirements in determining who is a refugee and holds states liable for protecting the rights of refugees, violations occur.
How effective is the legal framework (and its enforcement) for refugees in protecting their human rights? It seems that the enforcement turns increasingly ineffective and inappropriate in safeguarding refugees' rights. Let's examine it on a comparative example of countries such as Australia, Turkey, the Czech Republic, and China (to name but few) that repeatedly fail to uphold the principle of non-refoulement, commit human rights abuses, and find ways to refuse accepting refugees.
Down-under or upside-down
Despite being a signatory to the 1951 Convention, Australia defies the non-refoulement principle, which violates refugee law. For instance, the boat Tampa rescued Afghanistan asylum-seekers who were on board a sinking Indonesian fishing boat (Lect, Nov.8). Although the closest port of rescue was on Christmas Island in Australia, the Australian government refused to allow Tampa to land any of the asylum seekers (McKay, Thomas, Kneebone, 2011). Australian Prime Minister John Howard was determined to limit the uncontrollable number of illegal arrivals and unauthorized asylum seekers in the country (UN: Australia, 2001). Over half of Australia's population viewed asylum seekers as a deviant social group coming for a better life rather than helpless people fleeing persecution. This is because refugees are seen as exploiters of Australia's welfare system (McKay et.al., 2011). In the end, the passengers were taken to camps in Naura while others were sent back to Afghanistan, disregarding the risk of persecution if they are sent back (UNHCR, 2006). By initially refusing to accept refugees and sending them back to Afghanistan, Australia fails to uphold the non-refoulement principle. Non-refoulement states that no contracting state shall expel or return a refugee to a territory where his life is threatened (Note, 1977). Even though Australia has legal obligations under the UN Refugee Convention, the Tampa Affair demonstrates the weakness of the legal framework in failing to effectively enforce refugee law and punish countries when they commit violations.
In addition to violating the core principle of non-refoulement, Australian detention centers do not comply with human rights protection such as the right to access medical care and freedom from degrading treatment. Detention camps for refugees have horrible conditions that negatively impact mental and emotional health. At the Naura camp, more than 30 children report sexual assault, and 1200 refugees suffer severe abuse and inhumane treatment (Australia, 2016). They experience indoor temperatures over 113 degrees Fahrenheit, use filthy toilets, and are hampered by severe resource constraints (Holzer, 2012). Thus, the legal framework is functionally inefficient because it fails to guarantee basic human rights that refugees should have. The violations against both non-refoulement and human rights undermine the stronghold of the legal framework and its protections, which further impact the attitudes of other countries.
Near (the) East – Nearer the Trouble
Similar to Australia's case, Turkey faces international criticism because several Syrian refugees have been forcibly deported back to Syria by Turkish authorities in violation of the non-refoulement principle, putting them at risk of human rights abuses. About 80 Syrian refugees held at a detention center in the Turkish city of Erzurum were expelled (Letsch, 2015). In addition, they were tortured, beaten, locked in rooms, and forced to sign documents that state they were leaving Turkey out of their own free will (Ibid). These actions go against Article 1 of the Convention Against Torture, which states that any act by which severe pain is intentionally inflicted on a person for purposes such as intimidating or coercing something from a third person, is illegal (Grans, 2015). Refugees do not have access to interpreters who can translate the Turkish language on the document, and police officers forcibly use refugees' fingerprints as signatures without permission. However, refugees cannot challenge their detention or deportation because they have no legal representation, and Turkey does not grant refugees a fair hearing. By forcibly deporting refugees, Turkey violates the provision that repatriation must be voluntary (Lect, Nov.8). Thus, the legal framework is unsuccessful in even giving refugees an opportunity to seek long-term, legitimate refugee status under fair means.
Polish the Czech or C(z)heck the Polish ?
In addition to Turkey, refugees flee the Syrian civil war to the EU, and of course within, to the Czech Republic, Poland and other Visegrád countries. However, the Czech Republic for instance intentionally violates human rights to deter them from coming in the first place. The refugees prefer Germany, but they are in no freedom to seek refugee status at a place they desire (Ibid). They must seek it at the first possible venue, forcing them to enter the Czech Republic (Lect, Nov.8). Refugees experience strip-searching and their money is confiscated to pay for their detention; additionally, the Czech Republic holds refugees in detention from 40 to 90 days in degrading conditions (Calamur, 2015). The Czech Justice Minister also describes the Bìlá-Jezovqá detention center as worse than a prison (Ibid). This example demonstrates the use of systematic mistreatment towards refugees- to the extent of abusing their human rights but not to the point of death-to discourage them from trying to seek refugee status. The Czech strategy in intentionally failing to protect human rights causes the deterrence of refugees. In this case, the legal framework plays a role in granting refugees a chance to seek refugee status, but is still weak in protecting refugees' freedom from degrading treatment once in the country.
In general, when refugees are placed in refugee or detention camps, they lack freedom of movement and do not have economic rights. Refugees are forced to stay in the camps because they have nowhere else to go, which restricts their freedom to move. A majority of the refugees cannot make future plans because they are not given a timeline of how long they need to remain at the camp (Training, 2001). This uncertainty restricts their ability to make economic progress, find a way to make a living, or find a permanent job. In fact, the protection of human rights for refugees is drastically inferior to that of trafficking. A Special Rapporteur on Trafficking in Person (SRTIP) is appointed to focus on the human rights aspect of the victims of trafficking (Gallagher & Ezeilo, 2015). The SRTIP has the authority to monitor, advise, and publicly report on a human rights situation in a specific country. However, there is no appointed person to report human rights abuses for refugees. Although the legal framework allows refugees to seek haven in another country to avoid persecution, they are still subject to human rights abuses, just not to the extent of death. The legal framework, including the 1951 Convention and 1967 Protocol, is inherently ineffective because it does not have monitoring bodies to reinforce the protection of refugees' human rights and hold states accountable for violations.
Un/silky-smooth road
Although Syrian refugees going to the Czech Republic are at least given the opportunity to seek refugee status, the status of North Korean refugees crossing into China is highly debated, which affects their treatment and the benefits they are entitled to. The Chinese government insists that North Korean refugees are economic migrants seeking economic opportunity (Lect, Nov.8). The famine in North Korea causes too many North Koreans to cross over to China, which poses an economic strain on undeveloped border regions and disrupts China's demography (Cohen, 2007). The legal framework holds very little power in compelling China to prioritize accepting refugees over protecting their economy. China is able to find a loophole in the legal framework by stating that famine does not necessarily equal persecution; therefore, China is justified in not accepting people simply trying to take economic advantage. The legal framework fails to clearly delineate the forms of persecution, allowing China to label North Korea refugees as economic migrants and not accept them.
However, North Koreans leave their country at risk of arrest and death if they are forced to turn back, which should not be an issue in the first place since repatriation should be voluntary under the Convention and Protocol. When they are turned back, they are tortured and persecuted because defection is a crime of treachery against North Korea (Robertson, 2012). This goes against the 1951 Refugee Convention that states that no state shall expel a person to another state where there are substantial grounds that the person will face torture (UNHCR, 1977). Forcibly repatriating the North Koreans is the same as subjecting them to death. Along with the threat of death, North Koreans have no determination process to which China is legally liable for. In this sense, China fails to uphold its responsibility as a receiving country that gives refugees a fair hearing, proving the inadequacy of the legal framework to manage the country's adherence to the 1951 Convention and 1967 Protocol.
Furthermore, the politics of North Koreans' refugee status overshadows the importance of abiding by the legal framework. The Chinese are motivated to avoid displeasing North Korea. China holds extreme power because it is the only country that has ties with North Korea and can address international concerns such as North Korea's possession over nuclear weapons (Lect, Nov.8). Therefore, China has a strong motive to maintain its connection with North Korea. Thus, although China is a signatory to the United Nations Convention on Refugees and has the obligation to not forcibly repatriate refugees, China cooperates with North Korea to find defectors. China justifies turning in defectors by claiming that defectors are not legally considered refugees (Lee, 2016). Chinese citizens are even paid for turning defectors in (Ibid). Overall, defectors lack access to schooling, health care, and citizenship. Women defectors are also vulnerable to abuse and sex trafficking. They are often forced into marriages and sold to Chinese men (Yun, 2016). These human rights abuses demonstrate the ineffectiveness of the legal framework in functioning to hold states accountable for protecting refugees' rights. In China's case, the lack of clarity for "persecution" allows China to justify this mistreatment because defectors are not refugees, and China has no legal obligation to protect defectors' rights. Thus, the legal framework is inadequate in its specificity.
Criminalize indifference and enforce acceptance
"Faced with aging domestic populations and following the logics of corporate expansion, the Western markets need migrants, but the ordinary citizenry does not want them. What changed in the meantime is the societal capacity to absorb those immigrants – and closely related to that – the psychological state of domestic populations. Therefore, many European political parties extended their agendas with more restrictive immigration policies." – noted professor Anis H. Bajrektarevic in his inspiring work 'JHA Diplomacy' nearly ten years ago. "Shortsighted and opportunistic as it might be – it ignores the golden rule of migration: Once you cut off legal means, would-be immigrants just turn to smugglers." – professor explained the phenomenon and predicted our currents nearly ten years ago.
In conclusion, the 1951 Convention and the 1967 Protocol Relating to the Status of Refugees, both of which form the legal framework for refugees, are ineffective in enforcing the acceptance of refugees with the option of voluntary repatriation and protecting their rights. Although Australia is generally accepting of refugees, the extreme influx of authorized asylum seekers has overwhelmed the country, causing Australians to view them as exploiters of Australia's welfare system. Australia has violated the non-refoulement principle and subjected refugees to terrible conditions, which are violations of the legal framework. The bigger implication is that disobedience has a cascading effect – Turkey, the Czech Republic and Poland, and China have also violated the non-refoulement principle and committed human rights abuses. While all three countries subject refugees to degrading treatment, Turkey forcibly deports refugees, the Czech Republic deliberately mistreats refugees to deter them from coming, and China outright rejects North Koreans as refugees. These examples indicate the weakness of the legal framework in granting refugee status in the long-term and protecting their rights. When looking at the bigger picture, installing monitoring bodies and regulatory agencies to supervise the adherence to the legal framework for refugees can strengthen the effectiveness of the legal framework.
Triangularity of Nuclear Arms Control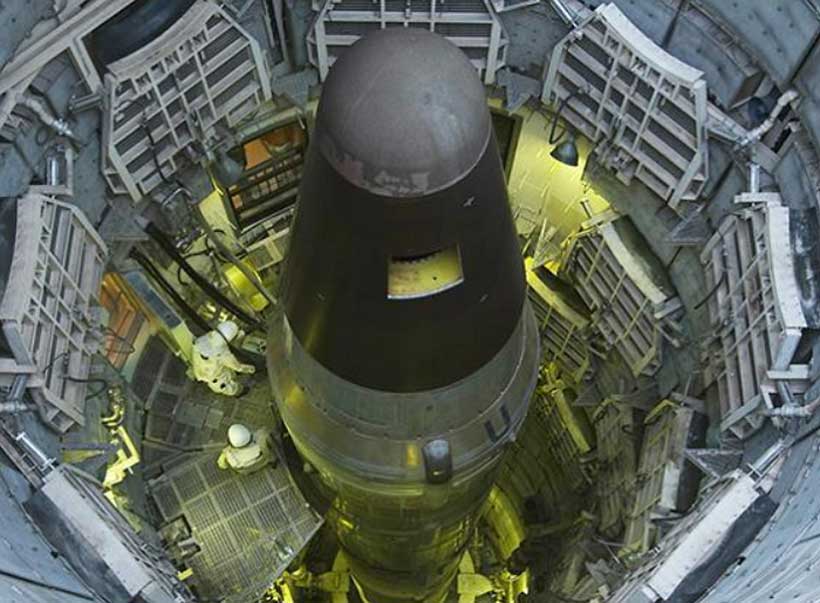 In December 2019, the United States officially invited China to enter intoa strategic security dialogue. The White House said it hoped Beijing's consent to this proposal might become the first step towards an international agreement encompassing all nuclear weapons of the United States, Russia, and China.As expected, this proposal was rejected. China said its nuclear arsenal was much smaller than those of the United States and Russia, and it would be able to participate in such talks only when their nuclear potentials were brought to parity with its own.
In March 2020, U.S. President Donald Trump once again declared his intention to ask Russia and China to hold such talks with the aim of avoiding a costly arms race (Reuters.com, 2020).The Chinese Foreign Ministry's response followed virtually in no time. Its spokesperson Zhao Lijian said that China had no intention of taking part in the so-called China-U.S.-Russia trilateral arms control negotiations, and that its position on this issue was very clear (ECNC.cn., 2020). He called upon the United States to extend the New START and to go ahead with the policy of U.S-Russian nuclear arms reduction, thus creating prerequisites for other countries to join the nuclear disarmament process. There is nothing new about China's stance. A year earlier Chinese Foreign Ministry spokesperson Geng Shuang, while speaking at a news conference in May 2019, made a similar statement. China refused to participate in a trilateral arms control agreement (Fmprc.gov.2019).
It is noteworthy that while advising the United States and Russia to downgrade their nuclear potentials to its level, China does not say what exactly this level is. One of the rare official statements (if not the sole one) on that score was the Chinese Foreign Ministry's statement, published on April 27, 2004,that China's nuclear arsenal was the smallest of all (Fact Sheet China, 2004). Even in that case the Chinese Foreign Ministry did not specify if it was referring to the quintet of the UN Security Council's permanent members. If so, China's nuclear arsenal, according to official statistics, consisted of no more than 190 warheads (Britain's level that year). Such(understated according to most analysts)estimates, have also been mentioned by a number of experts. For example, Harvard researcher Hui Zhang says China in 2011 had 166 nuclear warheads. There are other, higher estimates. For instance, Professor Phillip Karber of Georgetown University believes that China has 3,000 warheads at its disposal (Karber, 2011), while many other researchers call this in question.
The estimate offered by H. Kristensen and M. Korda of the Federation of American Scientists, who issue annual world surveys of nuclear arms potentials, is shared by most researchers and draws no objections from political circles in various countries, including the United States. According to their calculations as for April 2020,the United States had 3,800 deployed and non-deployed nuclear warheads, and Russia, 4,312 warheads. As for China, the same survey says it has 320 non-deployed nuclear warheads (Kristensen and Korda, 2020).
While underscoring the importance of nuclear arms cuts by the United States and Russia to China's level, Beijing does not specify if this idea applies only to strategic or all nuclear weapons. In the former case, if China's approach is to be accepted, Russia and the United States would have to slash their nuclear arsenals by 65%-75% (from 1,550 deployed nuclear warheads in compliance with the rules of the still effective New START). But if the total number of nuclear warheads on either side is to be counted, each country's nuclear potential would shrink by no less than 90%. Only after this will China be prepared to consider in earnest its participation in nuclear arms control talks.
The United States and Russia can hardly find this suitable. At the same time, these countries have not yet officially formulated their specific approaches to and basic provisions of hypothetical trilateral talks and a future agreement on this issue. For the time being, these issues are in the focus of experts' attention in a number of countries, and theyhave over the past few years offered a variety of possible formats and parameters of a future "multilateral" treaty. In most cases, experts delve into certain aspects of a future agreement that might be attractive to China. Very few think of what China might lose the moment it enters into nuclear arms control talks or what military-political consequences might follow if China eventually changed its mind regarding participation in such negotiations.
In my opinion, China's demand for achieving the "comparability" of nuclear potentials as a precondition for beginning a trilateral dialogue stems precisely from its evaluation of the consequences of its participation in the negotiations. This stance is neither far-fetched nor propagandistic, contrary to what some experts and politicians claim, but rests upon major political, military and strategic cornerstones. Disregard for China's arguments actually reduces to nothing all efforts, above all those taken by Washington, to engage Beijing in nuclear arms talks.
As far as the United States is concerned, the motives behind its attempts to persuade China to join nuclear arms talks are not quite clear. There may be several possible considerations that the United States is guided by in its policy on the issue. One is that Washington may be looking for a way to obtain necessary information about the current state of China's nuclear potential and plans for its development in the future in order to be able to adjust its own modernization programs accordingly. Another explanation is that the United States may be reluctant to go ahead with the nuclear disarmament policy and hopes to use China's unequivocal refusal to participate in negotiations as a chance to blame it for the disruption of this process and for dismantling the nuclear arms control system as such. I believe both explanations may be true, but their analysis lies beyond the scope of this article.
Options Of Engaging China In Nuclear Arms Control Talks
"Americans performed three very different policies on the People's Republic: From a total negation (and the Mao-time mutual annihilation assurances), to Nixon's sudden cohabitation. Finally, a Copernican-turn: the US spotted no real ideological differences between them and the post-Deng China. This signalled a 'new opening': West imagined China's coastal areas as its own industrial suburbia. Soon after, both countries easily agreed on interdependence (in this marriage of convenience): Americans pleased their corporate (machine and tech) sector and unrestrained its greed, while Chinese in return offered a cheap labour, no environmental considerations and submissiveness in imitation.
However, for both countries this was far more than economy, it was a policy – Washington read it as interdependence for transformative containment and Beijing sow it as interdependence for a (global) penetration. In the meantime, Chinese acquired more sophisticated technology, and the American Big tech sophisticated itself in digital authoritarianism – 'technological monoculture' met the political one.
But now with a tidal wave of Covid-19, the honeymoon is over" – recently wrote professor Anis H. Bajrektarevic on a strategic decoupling between the biggest manufacturer of American goods, China and its consumer, the US.
Indeed, Washington has not formulated in detail its official stance on engaging China in negotiations yet. Disarmament experts consider a number of options that may be proposed in principle. These options may be grouped into three main categories. The first one is putting pressure on China with the aim of making it change its mind regarding arms control. The second one is the search for proposals China may find lucrative enough, which the Chinese leadership might agree to study in earnest. And the third one is a combination of these two approaches.
As far as pressure on China is concerned, the United States is already exerting it along several lines. For one, China is criticized for the condition and development prospects of its nuclear arsenal. Specifically, it is blamed on being the only nuclear power in the Permanent Big Five that has not reduced its nuclear potential. Moreover, as follows from a statement made in May 2019 byRobert Ashley, Director of the Defense Intelligence Agency, "over the next decade, China is likely to at least double the size of its nuclear stockpile in the course of implementing the most rapid expansion and diversification of its nuclear arsenal in China's history"(Adamczyk,2019). Both officials and many experts have been quoting this postulate asan established fact requiring no proof.
China is also accused of the lack of transparency, that is, refusal to disclose the size and structure of its nuclear forces, programs for their upgrade, and other nuclear policy aspects. The U.S. leadership argues that this state of affairs by no means promotes strategic stability and international security. Some experts believe that China's involvement in negotiations would help avoid some adverse effects, for example, another nuclear arms race under a Cold War scenario (Zhao, 2020). Rose Gottemoeller, U.S. Undersecretary of State for Arms Control and International Security in the Barack Obama administration, believes it may be possible to "make a case for the Chinese to come to the table early on intermediate-range constraints of ground-launched missiles, because they are staring at the possibility of a deployment of very capable U.S. missiles of this kind" (Mehta, 2020).
Apparently, the United States had counted on Russia's support in such matters, especially as the Russian leadership said more than once that the New START, signed in 2010,was to become the last bilateral nuclear arms reduction treaty and time was ripe for other nuclear states to join the nuclear disarmament process. However, in late 2019 Russia made a U-turn in its stance on China's participation in negotiations. Speaking at a conference entitled "Foreign Policy Priorities of the Russian Federation in Arms Control and Nonproliferation in the Context of Changes in the Global Security Architecture," held on November 8, 2019 in Moscow, Russian Foreign Minister Sergei Lavrov said that Russia respected China's position concerning its refusal to participate in the talks. Moreover, he stated that declaring China's consent to participate in the negotiating process as a precondition looked "openly provocative."Thus Russia made it clear that it had no intention of putting pressure on China regarding the issue, but at the same time it would have nothing against the Chinese leadership eventually making a decision to join the United States and Russia in nuclear disarmament talks. Russia is unlikely to alter its position even under pressure from the United States, which has long harbored plans for using the prolongation of the New START as a factor for getting China involved in the talks in some way, or even securing its consent to become a signatory to the treaty. Specifically, the U.S. president's National Security Advisor Robert O'Brian made an unequivocal statement on that score (Riechmann, 2020). Also, in May 2020, the United States came up with an ultimatum that it would not extend the New START until China agreed to participate in it. Moreover, the newly appointed special U.S. presidential representative for arms control, Marshall Billingslea, actually demanded that Russia "bring the Chinese to the negotiating table."
The United States may exert (or is already exerting) pressure on China "indirectly, "for example by using such levers as the U.S.-Chinese trade war and China's alleged "responsibility" for the spread of the coronavirus (which the United States regards as proven). Such pressures may be largely exerted covertly.
Some military and political experts believe that it is worth exploring compromise options of China's participation in nuclear arms control. Such optionsmay accommodate the interests of all partakers and match the specific structure and quantitative parameters of weapons subject to control. Establishing transparency in the given sphere would be one of the "simple" ways of involving China in the strategic dialogue. In other words, such transparency would imply mutual disclosure of information about the number of missiles and deployed warheads, their basic parameters, including range, and also specific locations and deployment sites (Tosaki, 2019). It must be noted that this seemingly "least painful" and easy-to-accomplish solution for making China join the international arms control dialogue is in fact least acceptable to it.
The long list of other proposals includes various options of a "mixed" approach to the control of missile systems. For instance, reaching an agreement on a common ceilingfor intermediate-range ground-based and air-launched missiles or a similar restriction on any strategic missiles regardless of the type of deployment (ground, sea, or air launched), as well as the intermediate-range missiles of three nuclear powers―China, the United States, and Russia. The proponents of this approach believe that this may provide an approximately equitable basis for talks among the aforesaid states (Zhao, 2020).
All of the aforementioned recommendations―and a number of other ideas―for plugging China into bilateral or multilateral nuclear arms control talks are based on the past experience of negotiations on the issue. In the meantime, the specifics of China's nuclear policy are left unnoticed or intentionally ignored. It is generally believed that inviting China to participate in negotiations is tantamount to official recognition of its status as a great power responsible, like the United States and Russia, not only for its own security but also for global security. This recognition is often considered a reason enough to expect China to consent to participate in such negotiations and the main problem is seen in the formulation of concrete proposals for discussion. In the meantime, such an approach looks erroneous.
The Fundamental Principles Of China's Nuclear Policy
China's policy concerning nuclear arms and their role in maintaining national security has remained unchanged for more than 55 years, starting from its accession to the "nuclear club" in 1964. Central to that policy is China's pledge not to be the first to use nuclear weapons or threaten to use them against non-nuclear countries and countries in nuclear free zones. It is believed that Mao Zedong made that decision personally in 1964 (Fravel, 2019).
In accordance with this pledge, China, as it reiterates, maintains its nuclear deterrence weapons at a required minimum by declaring its readiness for retaliation against an aggressor in the event of a hypothetical nuclear attack. China vows it does not participate in a nuclear arms race against any country. These provisions have remained unchanged for many years and can be found in many Chinese fundamental military and strategic planning documents, available from open sources (The State Council, 2019), and are repeatedly quoted by the Chinese mass media (Xinhuaneet.com., 2019).
In contrast to the classical nuclear deterrence formula China does not demonstrate its retaliatory strike capabilities; on the contrary, it conceals them for various reasons. Enhancing the survivability of retaliatory strike systems is one. Such "existential" means of deterrence enables the country possessing a relatively small nuclear potential to keep a potential aggressor in a state of strategic uncertainty as it cannot be certain that its first strike would "disarm" the defending opponent by eliminating all of its nuclear weapons with a surprise counterforce strike.
To confirm its adherence to the no-fist use principle, China declares that it limits its nuclear potential to the "minimum" defense requirements, while all upgrade programs are geared mostly to ensuring the survivability and reliability of retaliatory strike systems. China's nuclear forces have become more survivable due to the creation and deployment of mobile ICBMs, and measures to shelter a considerable part of its nuclear potential, including mobile ICBMs and shorter-range missiles in a network of underground tunnels―the Underground Great Wall of China. Also, other means of hiding nuclear weapons are used, such as mock ICBM silos and shelters for nuclear submarines inside coastal rocks.
As the information about the condition, development prospects and size of China's nuclear potential remains scarce, its nuclear policy issues are in the focus of attention of many specialists and think tanks in the United States and other countries. Most of them (but far from all) believe that China's declared policy of no-first-use of nuclear weapons and estimates of its nuclear potential (around 300 warheads) agree with reality (Pifer, 2019). But other researchers maintain that under certain circumstances China may revise its attitude to the no-first-use principle and abandon the minimum deterrence concept in favor of gaining opportunities for conducting limited nuclear war. Such conclusions are made on the basis of data showing the growth of qualitative parameters of China's nuclear forces―greater accuracy of nuclear warheads, the deployment of MIRVs on ICBMs, forecasts for a considerable increase in the overall number of nuclear weapons at the country's disposal, etc. (Giacomdetti, 2014; Yoshihara and Bianchi, 2019; Schneider, 2019).
It should be acknowledged that the lack of official information about the condition and development prospects of China's nuclear arsenal and implementation of programs in the strategic field (creation of a heavy ICBM, research and development of a missile attack warning system, deployment of a missile defense, and others)afford ground for a variety of speculations over China's compliance with the professed principles regarding nuclear weapons.In the meantime, this by no means contradicts the fundamental principle of China's nuclear policy―no-first-use of nuclear weapons―which will remain unchanged in the foreseeable future. Even if one assumes that China does participate in the nuclear arms race (which is also a subject of speculations), it is by no means its instigator.
Certain changes are possible, though. China may acquire real capabilities for a limited response to a limited nuclear attack. In other words, the country's military-political leadership, empowered to make a decision to use nuclear weapons, will acquire extra opportunities and options for retaliation other than a massive nuclear strike against the enemy's major unprotected targets, such as cities and industrial centers. At the same time there is no reason to say that the improvement of parameters of China's strategic nuclear forces increases the risk of a first counterforce strike against a would-be aggressor just because the nuclear potentials of China and the two leading nuclear powers are incomparable. In this case size does matter.
Effects Of Arms Control On China's Nuclear Strategy And Policy
Should China agree to participate in negotiations or draft an agreement on control of its nuclear weapons, its nuclear strategy and policy will most likely undergo the most serious changes. And these changes, in the author's opinion, may be far from positive. They will result not from possible restrictions imposed on China's nuclear forces or disadvantageous terms of a future treaty forced upon China, but the very fact of concluding such an international treaty.
A close look at Soviet-U.S. and Russian-U.S. nuclear arms control agreements reveals how the parties' approaches to solving the problems of national security and strengthening strategic stability have been changing. At early stages the two sides managed to come to terms regarding the overall number of ground-based launchers of strategic ballistic missiles, SLBM capable submarines and SLBM launchers. Later, the class of strategic weapons was expanded to incorporate heavy bombers armed with long-range cruise missiles and gravity nuclear bombs. Some types of nuclear weapons, for instance, strategic air-launched ballistic missiles were banned. Next, there followed restrictions on nuclear warheads deployed on delivery vehicles and then their reductions. A total ban was applied to ground-based intermediate- and shorter-range cruise missiles. An attempt was made to outlaw ICBMs with multiple warheads. Each clause of the concluded treaties was scrutinized by the expert community and drew worldwide interest.
In addition, efforts were made to develop a mechanism to verify compliance with the assumed commitments. The first Soviet-U.S. agreements SALT-1 (1972) and SALT-2 (1979) assigned the control function to "national technical means of verification"―intelligence satellites. The contracting parties pledged to refrain from creating impediments to their operation. Also, the signatories undertook "not to use deliberate concealment measures which impede verification by national technical means of compliance." In the next agreements―the INF Treaty (of 1987) and, particularly, START-1 (1991)―a comprehensive system of control and verification was developed and adopted. It envisaged exchanges of data (including the geographical coordinates of each ICBM silo) and various notifications and on-site inspections, which made it totally impossible to conceal even the slightest violations of these agreements. This system of verification functions within the framework of the still effective Russian-U.S. New START, concluded in 2010.
It is hard to imagine a hypothetical agreement with China not including compliance verification procedures. And it is very unlikely that the system of verification in such an agreement will be"soft," as was the case with the one established under the earlier SALT-1 and SALT-2 treaties. On the contrary, as follows from statements by U.S. officials, the United States is determined to pay the closest attention to the verification and control of compliance with all future agreements. U.S. Acting Under Secretary of State for Arms Control and International Security Christopher Ford has made an explicit statement on this score.
Even if such an agreement does not impose any obligations on China, requiring reduction of its nuclear potential, Beijing will be expected to provide exhaustive information about its nuclear weapons and deployment sites. Also, China will have to give up measures to conceal its nuclear forces, change the locations of mobile missile systems and allow foreign inspectors to visit classified facilities (including the Underground Great Wall of China) in order to confirm that the provided information is correct and proper action has been taken under assumed commitments. Besides, China will have to notify other signatories of the commissioning of new nuclear weapons and withdrawal from operational duty or elimination of older systems, the redeployment of weapons, etc. All these measures will make it possible to keep under full control China's nuclear potential and nuclear arms delivery vehicles.
These measures, understandable from the standpoint of an arms control treaty, may have truly disastrous effects on China's entire official nuclear policy. Information disclosure and control measures would make China's nuclear arsenal totally vulnerable to a first nuclear strike and partially – to a non-nuclear strike. A potential aggressor, possessing a considerable advantage in nuclear weapons and full information about the deployment sites, will have a guaranteed capability to destroy the adversary's entire nuclear potential. Theoretically, it would spend far more nuclear weapons than the victim of the aggression (in this particular case, China) would lose, but still retain an enormous attack potential. In a situation like this, there will be no weapons available to deliver a retaliatory strike. All this will mean that China's declared no-first-use policy will lose credibility. In other words, it will turn into a propaganda slogan, with no real resources to rely on to implement this policy in practice.
Apparently, it is precisely these considerations that are behind China's refusal to participate in nuclear arms control talks, and they will remain in place at least until the strategic situation in this field undergoes fundamental change. One of the most important conditions for China to enter into such negotiations (it says so openly) is further reduction of nuclear arsenals by Russia and the United States to levels comparable with China's potential. As it has been already stated, this condition, described as a political one, has fundamental strategic, military and technical grounds.
Likely Consequences Of China's Participation In A Nuclear Arms Control Treaty
As has been said above, China's consent to enter into nuclear arms control negotiations and conclusion of a corresponding agreement will be unlikely in the foreseeable future. Nevertheless, it is worth pondering on what decisions in the military and political field the Chinese leadership may adopt if it has to give in to U.S. pressure. One of the most important decisions is, to my mind, the possibility of China remaining committed to the no-first-use principle.
Currently, this principle is ensured not so much by the quantitative parameters of China's nuclear arsenal, but as its stealthy deployment, concealment measures, and refusal to provide relevant information. In order to retain a retaliatory strike potential in a situation where the information about the deployment sites of China's nuclear forces has been disclosed while the amount of nuclear arms available remains considerably inferior to those of the "partner" or "partners," China will have to exert major efforts to ensure the invulnerability of at least some of them. Doing this will be impossible without a major buildup of the nuclear potential, above all, of the least vulnerable strategic systems (mobile ICBMs and SLBMs). All of this will require considerable expenses and time. Even if the work on a new treaty takes two or three, or even five years, one can hardly expect any considerable changes in the quantitative and qualitative structure of China's nuclear forces by the moment this work is finalized.
The problem of strategic nuclear forces' vulnerability may theoretically be resolved (at least to a certain extent) by developing and deploying missile defenses around deployment sites. But this would entail heavy spending, too. Also, such a program can hardly be implemented within tight deadlines. The problem of greater vulnerability of China's strategic nuclear forces can also be resolved by adopting the "launch-under-attack" concept or "launch on warning" concept. Their adoption might be considered, although with great reservations, to conform to the no-first-use principle, but in this case it will be essential to build a warning system based on early warning satellites and radars. However, still there will be no guarantees that such a system will be able to issue a timely notification to the military and political leadership of a missile attack against China, if such a strike is carried out with U.S.S LBM shaving short flight-in time and counterforce capability. Under such a scenario China's strategic forces will have to remain on high alert all the time. This means that China will be forced to give up keeping missile warheads in store separately and to deploy them on strategic delivery vehicles, thus demonstrating its readiness for instant retaliation in case of an attack warning.
The above arguments prompt the conclusion that China, if it agrees to the drafting and signing a nuclear arms control treaty, will certainly have to depart from the principle of no-first-use of nuclear weapons, with all the ensuing negative consequences. This may also trigger an enhanced arms race and induce China to adopt more aggressive nuclear arms concepts.
It is nakedly clear that China finds it far easier to refuse to hold nuclear arms control talks than address the adverse military and strategic effects its participation in such an international agreement is bound to entail. In this situation the United States should give more thought to its policy of engaging China in nuclear arms control talks and focus on Russian-U.S. strategic relations, including the prolongation of the New START without any linkages and preconditions.
As far as Russia is concerned, its current policy of avoiding pressure on China to make it engage in nuclear arms talks looks reasonable. From the political standpoint―alongside with other considerations―a trilateral agreement would mean that Russia officially regards China, albeit formally, as a "partner" (if not a "potential adversary"), just as the United States, and that strategic relations among such parties are based on the concept of nuclear deterrence, the balance of nuclear forces, and their capabilities to deliver first and retaliatory strikes. Incidentally, China's participation would have the same implications for Russia. Lending this dimension to bilateral relations hardly meets the interests of the two countries.
Transition of Balance of Power from Unipolar to Multipolar World Order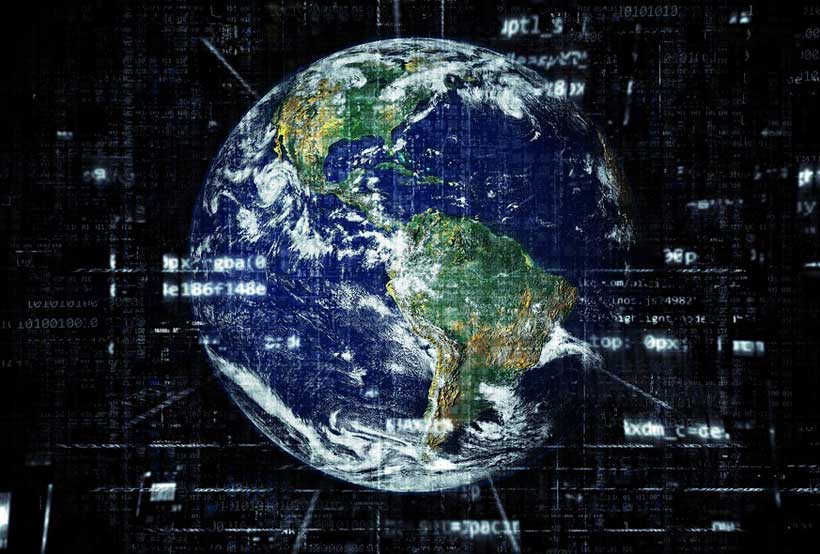 The international system may be described as a complex system of social, scientific, political, military and technological systems. This dynamic structure is very difficult to evaluate and it is even more difficult to predict its future.
The distribution of power potential in the international system defines the number of major powers and thus the international system's polarity. The system would be multi-polar if the great powers are more than two; if they are two it would be bipolar and systems with only one great power are called unipolar.
It can be expected in the future multipolar world that the global economy does not settle with a couple of significant nations but rather with multiple nations of varying capabilities. In the limited arena of affairs pertaining to their country, each state with its particular notable qualities will have decisive say. Beyond the US, Japan, China, the EU, and India are capable of economic influence due to their advancements in technology, increasing economy, and large population base. Iran, Saudi Arabia, Venezuela, African Union countries and Brazil will have an impact, owing to their large energy reserves. Russia should have preferences for both. Because of their geostrategic location such as Pakistan, Central Asia, Ukraine and Turkey, a few nations will have some regional influence because these nations are situated on the energy routes from which energy resources would be on route to other parts of the world.
United States and the Changing World Order
There is a broad bipartisan consensus within US political leadership that the country must remain a global leader / world leading power. This assumption in its re-eminence also comes with the fundamental underpinnings that the United States will lead the world to freedom and liberty. Its third term is resolve to contain China.
It's troubling to what extent the US continues to pursue China's containment. The' democracy alliance' or the' pivot to Asia' are examples of US designs. China too, because of its part, diverted from the usual cautious approach and its proclaimed strategy of' peaceful progression' to an unambiguous stance on the South China Sea. Right now, however, the condition does not appear to come to a head-on collision anytime far. Yet the contest could bring a serious and dangerous situation to the fore. The US is not going to communicate directly with its forces on the field. There is a lot of resistance for another war at home. This doesn't mean the US is ineffective. What we have is a hegemon with a diminishing power and a reluctance to give up his position of leadership. At the other hand, there is no other country capable of replacing it while they frequently seek to question its authority. Chinese occasional deviation from caution, and reluctance on the part of the US to yield, build a dangerous situation.
Decline of the Unipolar System
The U.S. has been the only hegemony since the end of the Cold War, but since the economic crisis of 2008 its world hegemony has been undermined. The gap in power between China and the US is diminishing. In 2011, China's GDP contributed for around half of the US GDP. If China's GDP continues to rise at 8.5 per cent and US GDP increases at less than 3.8 per cent, the current gap between the two forces will level out in the decade to come. Meanwhile, the economic gap between these two nations and the other major powers will continue to expand over the next ten years. In the next five years, only the US and China will spend more than $100 billion annually on defense, growing the difference in power between them and the others. Accordingly, the international structure would not be unipolar.
International Players That Can Change the International World Order In 21st Century (Analytical Approach)
Bipolar global structure collapsed by the end of the Cold War. The United States has become the sole superpower and as expressed in the new industrial order of defense, the international structure has become unipolar. The major powers of the global community are China, Russia, Japan and the E.U. Whether the international system can turn into a bipolar or multipolar system depends on developments in many countries and regions in technological, political, economic, and military terms. China, Russia, Japan, the EU and India have the power to change their international structure. In the last twenty-five years, China's capacities have steadily increased in magnitudes that significantly restructure the international order. Economic prosperity for China goes hand in hand with the advancement of science and technology. It is developing expensive weapons systems that are increasingly capable compared to developed countries ' most advanced weapons systems. Another important determinant of the future of the international community is the relative dominance of the U.S. in science, technical, economic and military capacities compared to other major powers.
Conclusion
The position of emerging states, which influence the range and change of the international system, is very difficult to comprehend. The general outlines of what is happening with this phenomenon are becoming more evident, as transition happens under intense internal dynamic conditions and not from external factors. There is a group of candidates that can be considered growing powers, and there are rapid bursts in this phase of transition, but it is longer than expected. Under conditions of changing institutionalization a central component of these changes occurs. Yet there is also a gap in the assumptions regarding the principles of collaboration and conflict. National interests and principles are certainly the most significant in the changing world order, and these can also lead to deeply complex and frustrated bargaining situations that need to be resolved by enhanced collaboration at the state level. Joined societies dissolve, along with the old beliefs. According to different ideas of world system, that countries are not less divided, and they can constantly struggle and communicate with each other at the same time. Therefore, the future multi-polar system would be no different from the other multi-polar moments that history has seen, resulting in more chaos and unpredictability than in the current unipolar world. Nevertheless, multi-polarity does not only carry the risks involved in researching balance of power among great powers for the first time in history.
The UN reforms are required to make it functional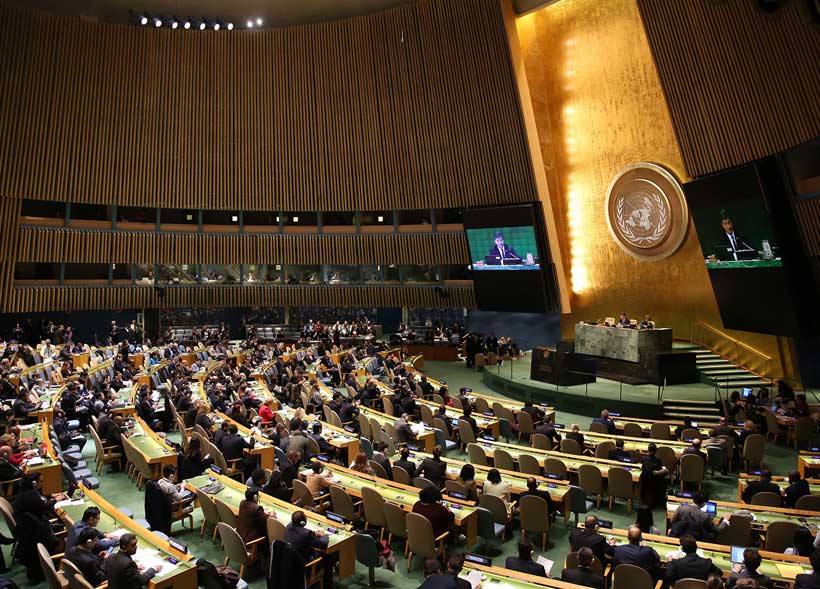 Today, the world we live in has become more unpredictable, insecure, and exposed to more vulnerability. Geopolitics is changing rapidly, new problems are often emerging, while old issues remained unresolved. Humankind is under threats and challenges; some of them might be natural disasters, like Earthquakes, Floods, Fires, Valconos, Pandemic, etc. But most of the difficulties and problems are man-made, creation of some powerful countries, the result of over-ambitions, greed, expansionism, biases and jealousy. Big and more muscular countries are keeping eyes on the natural resources of small and weaker nations, etc.
In 1945, the United Nations was established to replace the League of Nations. Because the League of Nations was unable to solve most of the problems faced by the world, unable to resolve conflicts and wars, unable to protect human lives, unable to maintain justice and equality, the failure of achieving objects, the League of Nations was dissolved, and UN was established.
The UN was established with the following four objectives:
Maintaining worldwide peace and security
Developing relations among nations
Fostering cooperation between nations in order to solve economic, social, cultural, or humanitarian international problems
Providing a forum for bringing countries together to meet the UN's purposes and goals
UN Charter was written by very professionals and experts in their own fields. The Charter is comprehensive and based on many considerations, satisfying almost the needs of nearly everyone at that time. Considering the disaster of the Second World war, the Charter was considered a most appropriate document to address practically all concerns.
The UN has been functioning since 1945 and ready to celebrate its 75th anniversary soon. At this moment, if we look at the performance of the UN, there are many things one can mention as achievements or in the UN's credit. No doubt, in the early days of the Establishment of the UN, the objectives achieved were rated quite well. However, over time, the UN was politicized, and some of the countries, who were a major donor to UN contribution, were using the UN and its structures to achieve their political objectives. They were misusing the UN platform to coerce some other nations or using UN umbrella to achieve political of economic goals by harming other nations. On the other hand, geopolitics became so complicated and complex that the existing structure of the UN is unable to meet the challenges of the modern world.
Just, for example, Afghan is under war for the last four decades, people are being killed in routine matters, foreign intervention caused the loss of precious lives and economic disaster to people of Afghanistan. Iraq war, Libya War, Syria war, Yemen War, the situation in Ethiopia, Burkina Faso, Venezuela, Ukraine, somewhat more complicated conflict among the U.S., Iran, Israel, and the Persian Gulf, U.S.-North Korea tussle, and Kashmir, all are remained unresolved under the current structure of the UN.
Should we remain silent spectators and keep the status quo, and let the humankind suffer more? Should we justify ourselves as helpless and let the more powerful kills more human beings? Should we remain in isolation and keep our self busy with our own interests? Should we compromise with our conscious? Should we ignore our inner voice? Should we prove ourselves as innocent and not responsible such crimes committed by someone else?
Think and thing smartly, and consider yourself in the same situation and a victim, what we should be expecting from other nations, the international community, and the UN. We must do the same thing to meet the expectations of the victims.
The UN is unable to achieve its objectives with the current structure; the reforms are inevitable. We must strengthen the UN and transform the current dysfunctional UN to a more effective UN, which should satisfy the core issues of all nations. Africa is a major continent, and facing many challenges, but have no say in the UN; there is no single country from Africa in the Security Council of the UN as a permanent member having veto power. The Muslim world, having an estimated population of two billion, every fourth person in this world is a Muslim, there are 57 independent sovereign countries as member f the UN,m but no voice in the UN, no permanent member of UNSC, no veto power, who will protect their rights and who will look after their interests. Should they remain at the mercy of the current five permanent members of the UNSC?
Some countries are rebellious to the UN; some states are defaulter of the UN, and not implementing the resolutions passed by UNSC. Some countries have bypassed the UN and imposed war or sanctions on other nations. They must be held responsible for their acts, the UN should kick such countries out of the UN, and their membership may be suspended or cancelled.
It is time to introduce, comprehensive reforms in the UN, to address all issues faced by today's modern, complex and rather complicated world. An appropriate representation of all nations, groups, ethnicity or religion should be ensured. The UN has a heavy responsibility, deserve more budgets, more powers and needed to be strengthened further.