Decriminalize Victims, please
[yt_dropcap type="square" font="" size="14″ color="#000″ background="#fff" ] T [/yt_dropcap]he 1951 Convention Relating to the Status of Refugees is a key document that defines the term 'refugee', outlines rights for refugees, and keeps States accountable for their actions. Important requirements to become a refugee include: facing a well-rounded fear of persecution, seeking asylum or refugee status in the first possible venue, and receiving a fair hearing from a person who is legally qualified (Lect, Nov.8).
States have to uphold the non-refoulement principle-the practice of not forcing refugees to return to a country where they face serious persecution (UNHCR, 2010). The 1951 Convention and the 1967 Protocol Relating to the Status of Refugees form the legal framework. Although the legal framework provides a consistent set of requirements in determining who is a refugee and holds states liable for protecting the rights of refugees, violations occur.
How effective is the legal framework (and its enforcement) for refugees in protecting their human rights? It seems that the enforcement turns increasingly ineffective and inappropriate in safeguarding refugees' rights. Let's examine it on a comparative example of countries such as Australia, Turkey, the Czech Republic, and China (to name but few) that repeatedly fail to uphold the principle of non-refoulement, commit human rights abuses, and find ways to refuse accepting refugees.
Down-under or upside-down
Despite being a signatory to the 1951 Convention, Australia defies the non-refoulement principle, which violates refugee law. For instance, the boat Tampa rescued Afghanistan asylum-seekers who were on board a sinking Indonesian fishing boat (Lect, Nov.8). Although the closest port of rescue was on Christmas Island in Australia, the Australian government refused to allow Tampa to land any of the asylum seekers (McKay, Thomas, Kneebone, 2011). Australian Prime Minister John Howard was determined to limit the uncontrollable number of illegal arrivals and unauthorized asylum seekers in the country (UN: Australia, 2001). Over half of Australia's population viewed asylum seekers as a deviant social group coming for a better life rather than helpless people fleeing persecution. This is because refugees are seen as exploiters of Australia's welfare system (McKay et.al., 2011). In the end, the passengers were taken to camps in Naura while others were sent back to Afghanistan, disregarding the risk of persecution if they are sent back (UNHCR, 2006). By initially refusing to accept refugees and sending them back to Afghanistan, Australia fails to uphold the non-refoulement principle. Non-refoulement states that no contracting state shall expel or return a refugee to a territory where his life is threatened (Note, 1977). Even though Australia has legal obligations under the UN Refugee Convention, the Tampa Affair demonstrates the weakness of the legal framework in failing to effectively enforce refugee law and punish countries when they commit violations.
In addition to violating the core principle of non-refoulement, Australian detention centers do not comply with human rights protection such as the right to access medical care and freedom from degrading treatment. Detention camps for refugees have horrible conditions that negatively impact mental and emotional health. At the Naura camp, more than 30 children report sexual assault, and 1200 refugees suffer severe abuse and inhumane treatment (Australia, 2016). They experience indoor temperatures over 113 degrees Fahrenheit, use filthy toilets, and are hampered by severe resource constraints (Holzer, 2012). Thus, the legal framework is functionally inefficient because it fails to guarantee basic human rights that refugees should have. The violations against both non-refoulement and human rights undermine the stronghold of the legal framework and its protections, which further impact the attitudes of other countries.
Near (the) East – Nearer the Trouble
Similar to Australia's case, Turkey faces international criticism because several Syrian refugees have been forcibly deported back to Syria by Turkish authorities in violation of the non-refoulement principle, putting them at risk of human rights abuses. About 80 Syrian refugees held at a detention center in the Turkish city of Erzurum were expelled (Letsch, 2015). In addition, they were tortured, beaten, locked in rooms, and forced to sign documents that state they were leaving Turkey out of their own free will (Ibid). These actions go against Article 1 of the Convention Against Torture, which states that any act by which severe pain is intentionally inflicted on a person for purposes such as intimidating or coercing something from a third person, is illegal (Grans, 2015). Refugees do not have access to interpreters who can translate the Turkish language on the document, and police officers forcibly use refugees' fingerprints as signatures without permission. However, refugees cannot challenge their detention or deportation because they have no legal representation, and Turkey does not grant refugees a fair hearing. By forcibly deporting refugees, Turkey violates the provision that repatriation must be voluntary (Lect, Nov.8). Thus, the legal framework is unsuccessful in even giving refugees an opportunity to seek long-term, legitimate refugee status under fair means.
Polish the Czech or C(z)heck the Polish ?
In addition to Turkey, refugees flee the Syrian civil war to the EU, and of course within, to the Czech Republic, Poland and other Visegrád countries. However, the Czech Republic for instance intentionally violates human rights to deter them from coming in the first place. The refugees prefer Germany, but they are in no freedom to seek refugee status at a place they desire (Ibid). They must seek it at the first possible venue, forcing them to enter the Czech Republic (Lect, Nov.8). Refugees experience strip-searching and their money is confiscated to pay for their detention; additionally, the Czech Republic holds refugees in detention from 40 to 90 days in degrading conditions (Calamur, 2015). The Czech Justice Minister also describes the Bìlá-Jezovqá detention center as worse than a prison (Ibid). This example demonstrates the use of systematic mistreatment towards refugees- to the extent of abusing their human rights but not to the point of death-to discourage them from trying to seek refugee status. The Czech strategy in intentionally failing to protect human rights causes the deterrence of refugees. In this case, the legal framework plays a role in granting refugees a chance to seek refugee status, but is still weak in protecting refugees' freedom from degrading treatment once in the country.
In general, when refugees are placed in refugee or detention camps, they lack freedom of movement and do not have economic rights. Refugees are forced to stay in the camps because they have nowhere else to go, which restricts their freedom to move. A majority of the refugees cannot make future plans because they are not given a timeline of how long they need to remain at the camp (Training, 2001). This uncertainty restricts their ability to make economic progress, find a way to make a living, or find a permanent job. In fact, the protection of human rights for refugees is drastically inferior to that of trafficking. A Special Rapporteur on Trafficking in Person (SRTIP) is appointed to focus on the human rights aspect of the victims of trafficking (Gallagher & Ezeilo, 2015). The SRTIP has the authority to monitor, advise, and publicly report on a human rights situation in a specific country. However, there is no appointed person to report human rights abuses for refugees. Although the legal framework allows refugees to seek haven in another country to avoid persecution, they are still subject to human rights abuses, just not to the extent of death. The legal framework, including the 1951 Convention and 1967 Protocol, is inherently ineffective because it does not have monitoring bodies to reinforce the protection of refugees' human rights and hold states accountable for violations.
Un/silky-smooth road
Although Syrian refugees going to the Czech Republic are at least given the opportunity to seek refugee status, the status of North Korean refugees crossing into China is highly debated, which affects their treatment and the benefits they are entitled to. The Chinese government insists that North Korean refugees are economic migrants seeking economic opportunity (Lect, Nov.8). The famine in North Korea causes too many North Koreans to cross over to China, which poses an economic strain on undeveloped border regions and disrupts China's demography (Cohen, 2007). The legal framework holds very little power in compelling China to prioritize accepting refugees over protecting their economy. China is able to find a loophole in the legal framework by stating that famine does not necessarily equal persecution; therefore, China is justified in not accepting people simply trying to take economic advantage. The legal framework fails to clearly delineate the forms of persecution, allowing China to label North Korea refugees as economic migrants and not accept them.
However, North Koreans leave their country at risk of arrest and death if they are forced to turn back, which should not be an issue in the first place since repatriation should be voluntary under the Convention and Protocol. When they are turned back, they are tortured and persecuted because defection is a crime of treachery against North Korea (Robertson, 2012). This goes against the 1951 Refugee Convention that states that no state shall expel a person to another state where there are substantial grounds that the person will face torture (UNHCR, 1977). Forcibly repatriating the North Koreans is the same as subjecting them to death. Along with the threat of death, North Koreans have no determination process to which China is legally liable for. In this sense, China fails to uphold its responsibility as a receiving country that gives refugees a fair hearing, proving the inadequacy of the legal framework to manage the country's adherence to the 1951 Convention and 1967 Protocol.
Furthermore, the politics of North Koreans' refugee status overshadows the importance of abiding by the legal framework. The Chinese are motivated to avoid displeasing North Korea. China holds extreme power because it is the only country that has ties with North Korea and can address international concerns such as North Korea's possession over nuclear weapons (Lect, Nov.8). Therefore, China has a strong motive to maintain its connection with North Korea. Thus, although China is a signatory to the United Nations Convention on Refugees and has the obligation to not forcibly repatriate refugees, China cooperates with North Korea to find defectors. China justifies turning in defectors by claiming that defectors are not legally considered refugees (Lee, 2016). Chinese citizens are even paid for turning defectors in (Ibid). Overall, defectors lack access to schooling, health care, and citizenship. Women defectors are also vulnerable to abuse and sex trafficking. They are often forced into marriages and sold to Chinese men (Yun, 2016). These human rights abuses demonstrate the ineffectiveness of the legal framework in functioning to hold states accountable for protecting refugees' rights. In China's case, the lack of clarity for "persecution" allows China to justify this mistreatment because defectors are not refugees, and China has no legal obligation to protect defectors' rights. Thus, the legal framework is inadequate in its specificity.
Criminalize indifference and enforce acceptance
"Faced with aging domestic populations and following the logics of corporate expansion, the Western markets need migrants, but the ordinary citizenry does not want them. What changed in the meantime is the societal capacity to absorb those immigrants – and closely related to that – the psychological state of domestic populations. Therefore, many European political parties extended their agendas with more restrictive immigration policies." – noted professor Anis H. Bajrektarevic in his inspiring work 'JHA Diplomacy' nearly ten years ago. "Shortsighted and opportunistic as it might be – it ignores the golden rule of migration: Once you cut off legal means, would-be immigrants just turn to smugglers." – professor explained the phenomenon and predicted our currents nearly ten years ago.
In conclusion, the 1951 Convention and the 1967 Protocol Relating to the Status of Refugees, both of which form the legal framework for refugees, are ineffective in enforcing the acceptance of refugees with the option of voluntary repatriation and protecting their rights. Although Australia is generally accepting of refugees, the extreme influx of authorized asylum seekers has overwhelmed the country, causing Australians to view them as exploiters of Australia's welfare system. Australia has violated the non-refoulement principle and subjected refugees to terrible conditions, which are violations of the legal framework. The bigger implication is that disobedience has a cascading effect – Turkey, the Czech Republic and Poland, and China have also violated the non-refoulement principle and committed human rights abuses. While all three countries subject refugees to degrading treatment, Turkey forcibly deports refugees, the Czech Republic deliberately mistreats refugees to deter them from coming, and China outright rejects North Koreans as refugees. These examples indicate the weakness of the legal framework in granting refugee status in the long-term and protecting their rights. When looking at the bigger picture, installing monitoring bodies and regulatory agencies to supervise the adherence to the legal framework for refugees can strengthen the effectiveness of the legal framework.
Validity of Reservations of Bangladesh against Article 2 of CEDAW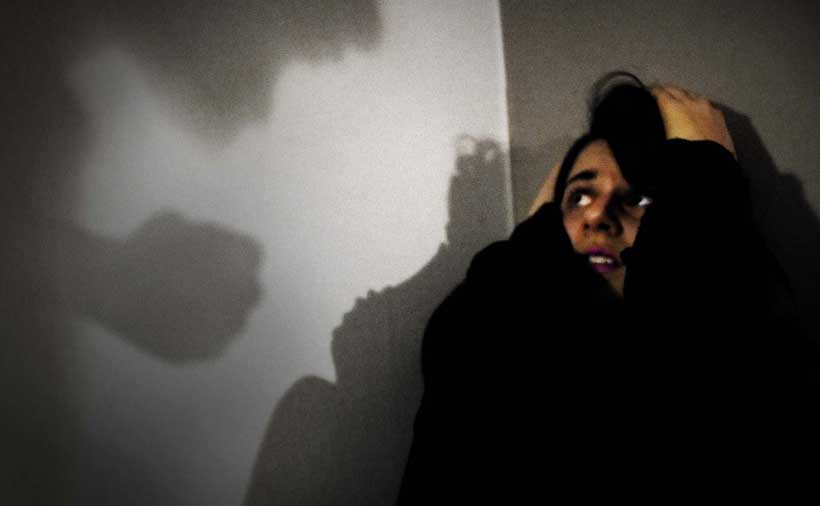 One of the greatest victories for the post-modern feminist movement in the arena of International Law was the Convention on Elimination of All Forms of Discrimination Against Women (CEDAW, hereinafter, the Convention). Often termed as the harbinger of an alternative understanding of the feminist cause going beyond the Human Rights regime, the Convention heralded the greatest possible change in the Status of women, recognized internationally. Often regarded as the International Bill of Rights for Women, CEDAW is a comprehensive treaty on the rights of women and establishes legally binding obligations on the State Parties to follow the legal standards set by it to end discrimination against women by achieving equality between men and women. (Tackling Violence against Women, London School of Economic Blog)
Despite the theoretical attempts at establishing an equal society, for most part of the World, the coverage of the Convention is minimal. This is mostly because of the 'reservations' made by member States in the name of personal laws often originating in their religious set up. The personal laws in their very inception are rooted in the ideas of patriarchy, dominance of men, and lesser roles for women. Many instances from the sources of these personal laws would prove that men are in charge of women and hence can direct their personal spheres. These discriminatory personal laws are protected even in the most advanced constitutional setups either through a document or a bill of rights within the purview of Right to Religion. As a consequence, many countries in order to show their neutrality towards the concept of Religion and to establish the beautiful ideals of secularism tend to overlook the discrimination these religious laws preach.
In the current Article, the researcher provides an analysis as to what kind of reservations are permitted under the CEDAW, and how Bangladesh completely misunderstood its qualified right of Reservations, as an absolute right and established an anomaly, which doesn't merely contradict its international commitments but also the fundamental principles of the Constitution of Bangladesh.
Concept of Reservations to Treaties
The existing ambiguities in the treaty reservations law have often led to irregularities and illegalities in law. In 1969 the Vienna Convention on the Law of Treaties was adopted to codify practice and provide legal guidance on the meaning of reservations and a uniform procedure for entering them. The Vienna Convention provides that reservations may not be made that are "incompatible with the object and purpose of the treaty." (Vienna Convention on the Law of Treaties (23 May 1969), Entered into force 27 January 1980. United Nations, Treaty Series, vol. 1155, p. 331.) This provision raises as many questions as it answers, as the Vienna Convention does not define "object and purpose," nor does it indicate what body has the power to determine validity. The Vienna Convention also provides for state parties to object to a reservation within twelve months of its entry. However, objections do not dispose of the question of validity, although some states have objected to reservations to CEDAW on the ground of invalidity. In 1994,M. Alain Pellet, the Special Rapporteur on Reservation to treaties, addressed various aspects of the reservation issues. The most significant for purposes of dealing with CEDAW and other human rights treaties is his discussion of reservations to "normative" treaties. The international human rights treaties differ from most other treaties in that their implementation is monitored by bodies that are established by the terms of the respective treaties. (Human Rights Committee, General Comment No. 24 on Reservations, CCPR/C/21/Rev.1/dd.6 (November, 1994), republished as HRI/GEN/1/Rev.6.) Despite establishments of treaty bodies, within the framework of treaties, who hold authority to judge any reservations on its merits, all these bodies have had issues with reservations.
The Convention permits ratification subject to reservations. Some state parties that enter reservations to the Convention do not enter reservations to analogous provisions in other human rights treaties. A number of states enter reservations to particular articles on the ground that national law, tradition, religion or culture are not congruent with Convention principles, and purport to justify the reservation on that basis. (Reservations to CEDAW, Available at: http://www.un.org/womenwatch/daw/cedaw/reservations.htm, accessed on 6/10/2019).Article 28 (2) of the Convention adopts the impermissibility principle contained in art. 19 (c) of the Vienna Convention on the Law of Treaties. The impermissibility principle states that any reservation which is incompatible with the object and purpose of the treaty shall be invalid. The CEDAW Committee considers art. 2 as the core provision of the Convention. The Committee holds the view that art. 2 central to the objects and purpose of the Convention and as a consequence its importance cannot be neglected. States parties which ratify the Convention do so because there exists an agreement between all the states that any form of discrimination against women in all its forms should be condemned and that strategies set out in art. 2, should be implemented by States parties to eliminate it. How far the traditional, religious or cultural practice, incompatible domestic laws or other policies can justify violations of the Convention, needs some thorough scrutiny.
Fundamental Rights under the Constitution of Bangladesh
Article 7 of the Constitution of Bangladesh, 1972 refers to Supremacy of Constitution and all powers to be exercised in consonance with the same, as it manifests the will of the people of the Republic. The Constitution also guarantees various fundamental rights to its citizens and explicitly states than any law inconsistent with the Fundamental Rights shall be void. The Constitution also promotes equality (art. 27, Constitution of Bangladesh) and prohibits any form of discrimination against women in all spheres of state and in the public life (art. 28(2) Constitution of Bangladesh). Despite these provisions proclaiming equality and non-discrimination against women in the law of the land, Bangladesh holds reservations against art. 2 of the Convention, which, as already discussed above is crucial for the objects and purposes of the Convention. The ground, as repeatedly claimed by Bangladesh, for such reservation is that these provisions contradict the Sharia Law based on Holy Quran and Sunnah. As a response to this, neither the Committee nor any State party has belaboured the issue. Bangladesh withdrew the reservations to Articles 13(a) and 16 (1) (f) of the Convention in 1997 but has not withdrawn the Article 2 and Article 16 (1) (c). The Committee has continued to press on the question of withdrawing the remaining reservations, however mostly unsuccessfully.
Periodic Committee Reports at a glance
Soon after the ratification of the treaty, in 1996 the Ministry of Women and Children's Affair constituted an inter-ministerial committee to review the reservations to the Convention. The report of the Committee reaffirmed the supremacy of the law, and stated that Bangladesh doesn't have Sharia Law as such rather certain provisions have been codified into legislation. Also, the report suggested that the provisions of Sharia are not immutable and hence can be reinterpreted as per need of time. (Committee on the Elimination of Discrimination against Women, Third and Fourth Report of State Parties: Bangladesh, CEDAW/C/BGD/3-4 p 26 (April 1, 1997)).
Again in 2004, during the 31st session of the CEDAW, in its fifth report the Bangladeshi representative asserted their intention to withdraw all the reservations. The Committee was gratified to hear that Bangladesh intended to withdraw its reservations to the Convention in the near future. In doing so, it would ensure the effective implementation of the Convention and send a significant message to other Muslim nations. (Committee on the Elimination of Discrimination against Women, Fifth Report (Continued), Summary Record of 654 Meeting, CEDAW/C/BGD/5, para 61, (July 9, 2004))
Regarding the optional protocol, Dubravka Šimonović, Special Rapporteur on Violence against Women, observed, although Bangladesh had ratified the Optional Protocol to the Convention, its reservations to articles 2 and 16.1 (c) effectively meant that the Optional Protocol was not applicable regarding certain rights provided for in the Convention. She remarked that the Bangladeshi delegation had stated that the Government was gradually taking steps to implement the equal rights guaranteed to men and women under the Constitution, and she would appreciate knowing why that was the case, since those rights should be granted, not on a gradual basis, but immediately. (Convention on Elimination of All forms of Discrimination Against Women, 5th Periodic Report: Bangladesh, Summary Records CEDAW/5/SR.653 (12th August 2004)) The fifth periodic report also focused on the ongoing role of NGOs and other Civil Societies stating their lobbying efforts and advocacy attempts to remove reservations from the Article 2 and 16.1 (c).
Most recently, the 8th Periodic Report submitted in 2016, recalled the importance of Law Commission (hereinafter, LC) reports, which is a statutory body empowered to recommend enactment, amendment or repealing of laws relating to fundamental rights and values of society. Since 2009, the LC has suggested reform of laws for the promotion of human rights, including prevention of sexual harassment in educational institutions and workplaces, prevention of violence against women, protection of victims and witnesses to grave offences, reform of Hindu family laws and the withdrawal of reservation on the two Articles (2 and 16.1(c) of CEDAW. (Convention on Elimination of All Forms of Discrimination Against Women, 8th Periodic Report: Bangladesh, May 2015) In the report, the Bangladeshi representative submitted that the Government is aware about the potential movements by the Islamic fundamentalist groups against the withdrawal of the reservations. Therefore, cautious steps are being taken so as not to jeopardize application of the principles of CEDAW. Partnership and cooperation with civil society is essential to create a positive environment for the withdrawal of reservation.
The abovementioned constitutional provisions and periodic reports show that despite being an equal society, at least constitutionally, the abovementioned reservations appear highly mis-founded as they can essentially have only two understandings- first, Sharia is inherently discriminatory against women; Second, Bangladesh has wrongly appreciated and understood Sharia, which has misguided such reservations. While the first one could not be agreed for most of its part, as 29 out of 57 members of Organization of Islamic Cooperation (OIC), with Sharia law in force, have ratified the treaty without any reservations. When it comes to Second observation, then it can be affirmatively said that the Bangladeshi reservation is rooted in the wrong conception of its own religious conceptions and practices. Various reports suggest that the Sharia is not immutable and such changes can be made as per the needs of time. This can be regarded as one of the most important times where call for such amendments in the Bangladeshi understanding and interpretation of Sharia Law as the crime against women in the South Asian region is on all-time high. (See Media Report)
Concluding Remarks
In light of the above-mentioned facts it becomes imperative to understand the prospects of such reservations both in law and in practice along with the methods of tackling the existing obstacles in the implementation of women centric legislations. While Bangladesh has accepted the irregularity of its reservations to the CEDAW in every periodic report submitted to the CEDAW, yet any action for the withdrawal of the same is still an implausible idea because of the pressure on the Government exerted by fundamentalist groups active in Bangladesh. As the reservation contradicts various provisions of the Constitution of Bangladesh like Articles 26, 27, 28, 29, etc, they are inherently invalid. But despite the vehement oppositions from various NGOs and civil societies to the reservations, no such remark has yet been made by the judiciary of Bangladesh. Along with reiteration of supremacy of constitution over sharia law, it is necessary for the courts to remove the divide between public and private spaces. While private spaces are completely untouched by the State, it is imperative that the manifestations of such personal practices which become social factors should be regulated. Alternatively, reading the reservation invalid within the purview of Sharia Law can be another plausible task that the Government can undertake. Taking into consideration the examples of other Islamic nations, which have no reservations against the CEDAW, can also be beneficial to the withdrawing of reservation procedure. These exemplified and exalted examples of law in other Islamic nations which don't have reservations can help Bangladesh cope up with the resistance to the withdrawal by the fundamentalist forces.
Regarding reservations of Bangladesh, it can be concluded that they are highly misplaced because of inherent problem in their conception. States are required to be proactive in adopting laws and policies to eliminate discrimination against women and in attempting to modify or abolish discriminatory "customs and practices." As the article lays out the fundamental requirement to comply with all articles of the Convention in the State party's constitution, statutes, and policies, it is imperative for Bangladesh to withdraw the same.
Schweitzer's 'Reverence for Life' In the Age of Trump and Modi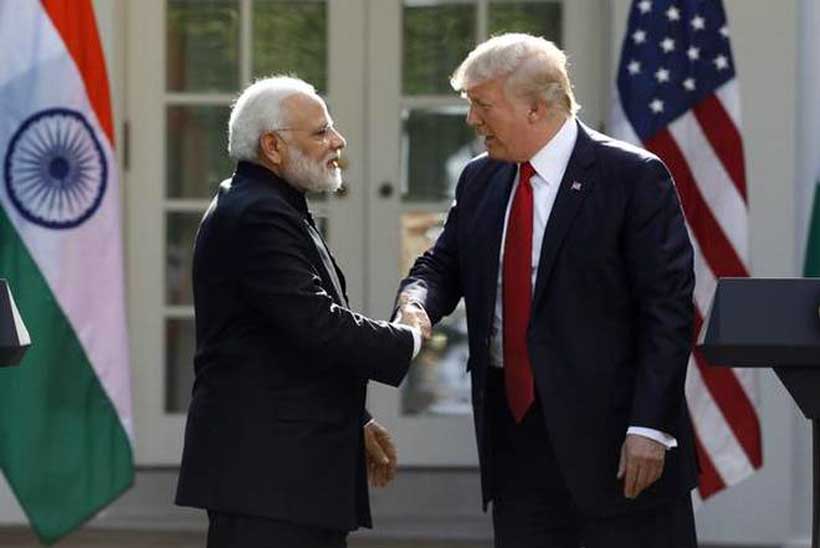 Forever known by his phrase 'reverence for life', Albert Schweitzer was a theologian, moral philosopher, physician and missionary. He was born in Alsace when it was German, and became a French citizen when it reverted back to France after the First World War.
To him this reverence implied regard for and a duty to all human beings, not "confined to blood relations or tribe" (The Teaching of Reverence for Life, Holt, Rinehart and Winston, 1965, p. 9). It is an inspiring thought for it leads naturally to peace and the end of wars. He did not claim originality for the idea, noting that Lao-Tse and Confucius among others had already preceded him in espousing it (pp. 9-10). He merely promoted it.
In this he was also of like mind with the 18th century Scottish philosopher, David Hume, who reminded us of conscience and the ability to distinguish between good and evil. We are strings, he said, "that vibrate in sympathy with others", endowed with a natural good that propels us to help our neighbors or the distressed (p. 20). I am reminded of my father who always said, "You don't treat a disease; you treat a patient."
And then one wonders if these instincts have been consciously suppressed in some human beings. One can think of two current leaders in particular: Donald Trump and Narendra Modi. Trump's assertion, "he died like a dog" grates even if one violently disagrees with al-Baghdadi's methods, wrenched as he was from the normal course of his life by a US invasion predicated on false charges.
Then there is Modi and his drumbeat of upper caste Hindu supremacy. As US Representative Ro Khanna noted forcefully in a tweet, "It is the duty of every American politician of Hindu faith to stand for pluralism, reject Hindutva, and speak for equal rights for Hindus, Muslims, Sikhs, Buddhists and Christians."
It was only a few days ago in India that a 27-year old Dalit man was beaten mercilessly and tossed in the river to die. He had been fishing. His crime: a refusal to give his catch to a nearby Brahmin who wanted an equal share. If it needs reminding, a Brahmin belongs to the highest caste, a Dalit or Untouchable to the lowest — someone who is frequently not allowed to use the village well. The Dalit man killed was the sole support of his family.
For the people of Kashmir there is little respite. A beautiful valley that could attract tourist dollars, instead is invaded by Indian troops. When the Kashmiris protest their humiliation through demonstrations, even children are blinded by pellet guns. Photos show decaying towns where empty streets are patrolled by sullen soldiers.
Then there are Palestinians, frequent casualties of the Israeli military, living the daily humiliations and frustrations of life between checkpoints — a life in prison in the case of Gaza where the soccer team is denied travel permits to play in a local tournament against a West Bank team. I
Gaza's native son Dr. Ramzy Baroud shines a frequent light on the dark horror of three-quarters of a century of occupation. Frequent articles and four books including the latest "These Chains Will be Broken" published this year– keep the world informed.
Dr. Izzeldin Abuelaish is a peace activist. His moving memoir I Shall not Hate followed a tragedy. During the 2008 – 2009 Gaza invasion, a tank stationed itself outside his home (well known to the Israelis) and fired a shell killing three of his daughters aged 13, 15 and 21, and seriously injuring another who was 17. In that war one of his nieces also died and another niece was grievously injured.
Who was it who said, "Power corrupts and absolute power corrupts absolutely." The good doctor's book is subtitled, "A Gaza Doctor's Journey on the Road to Peace and Dignity." It is a common quest across the world.
In Chile, protesters show no let-up and the country is unable to host the COP 25 climate change meeting. Spain has offered to step in, despite its own Catalan independence movement problems.
The Chile protests have so far resulted in 20 deaths and thousands injured. Starting with a student protest on October 18 over a rise in Metro fares, they have ballooned to a million at one demonstration, the largest in the country's history. Vandalism, looting, bus burning are often a consequence and clashes with security forces follow. President Sebastian Pinera has been obliged to reverse the fare increase, and is also promising higher taxes on the wealthy as well as an increase in the minimum wage.
Examples of human strife do not end here. Yet in the present era there is a common goal for humanity when it faces the existential threat of climate change. Surely then we can form a common bond, extend Schweitzer's reverence to include all life, and strive to save our one and only home. As Schweitzer observes (p. 31), "Reverence for life, arising when intelligence operates upon the will to live, contains within itself affirmation of the universe and of life."
Author's note: This article appeared first on Counterpunch.org
Salvaging international law: The best of bad options
These are uncertain times with trade wars, regional conflicts and increased abuse of human and minority rights pockmarking the transition from a unipolar to a multipolar world. What may be potentially the most dangerous casualty of the transition is the abandonment of even a pretence to the adherence to international law.
Violations of international law and abuse of human and minority rights dominate news cycles in a world in which leaders, that think in exclusive civilizational rather than inclusive national terms, rule supreme.
Examples are too many to comprehensively recount.
They include semi-permanent paralysis of the United Nations Security Council as a result of big power rivalry; last month's Turkish military incursion into northern Syria in a bid to change the region's demography; ethnic cleansing of the Rohingya in Myanmar; disenfranchisement of millions, predominantly Muslims, in India; and a Chinese effort to fundamentally alter the belief system of Turkic Muslims in the troubled north-western province of Xinjiang.
It's not that international law was adhered to prior to the rise of presidents like Donald J. Trump, Vladimir Putin, Xi Jinping, Victor Orban of Hungary, and Recep Tayyip Erdogan of Turkey or Indian Prime Minister Narendra Modi.
It wasn't. Witness, as just one instance, widespread condemnation of the 2003 US invasion of Iraq as a violation of international law.
The silver lining at the time was the fact that international law was at least a reference point for norms and standards by which leaders and governments were judged. It still is, at least theoretically, but it no longer is the standard to which leaders and governments necessarily pay lip service. Today, they do so only when opportunistically convenient.
Instead, violations of territorial sovereignty, as well as human and minority rights, has become the norm.
It also is the de facto justification for the creation of a new world order, in which a critical mass of world leaders often defines the borders and national security of their countries in civilizational and/or ethnic, cultural or religious terms.
The abandonment of principles enshrined in international law, with no immediate alternative standard setter in place, raises the spectre of an era in which instability, conflict, mass migration, radicalization, outbursts of popular frustration and anger, and political violence becomes the new normal.
Last month's killing of Kamlesh Tiwari, a Hindu nationalist politician in Uttar Pradesh, because of a defamatory comment about the Prophet Mohammed that he allegedly made four years ago, reflects the deterioration of Muslim-Hindu relations in Mr. Modi's increasingly Hindu nationalist India.
Perhaps more alarming is the recent declaration by Oren Hazan, a Knesset member for Prime Minister Binyamin Netanyahu's Likud party, that China's incarceration of at least a million Muslims in re-education camps, or what Beijing calls vocational education facilities, was a model for Israel in its dispute with the Palestinians.
Equally worrisome is last month's revocation by Mr. Putin of an additional protocol to the Geneva Conventions related to the protection of victims of international armed conflicts. Mr. Putin justified the revocation on the grounds that an international commission, set up in order to investigate war crimes against civilians, risks abuse of the commission's power "by the states, which are acting in bad faith."
Russia alongside Iran and the government of President Bashar al-Assad have been accused of multiple war crimes in war-ravaged Syria. So have anti-Assad rebels, irrespective of their political or religious stripe.
Russia's withdrawal from the Geneva protocol, Mr. Hazan's endorsement of Chinese policy and Turkey's intervention in Syria in an environment that legitimizes abandonment of any pretext of adherence to international law as well as ultra-nationalist and supremacist worldviews are indicators of what a world would look like in which laws, rules and regulations governing war and peace and human and minority rights are no longer the standards against which countries and governments are measured.
The fact that Mr. Al-Assad, a ruthless autocrat accused of uncountable war crimes, is increasingly being perceived as Syria's best hope after more than eight years of brutal civil war aggravated by foreign intervention, drives the point home.
"As depressing as it is to write this sentence, the best course of action today is for President Bashar al-Assad's regime to regain control over northern Syria. Assad is a war criminal whose forces killed more than half a million of his compatriots and produced several million refugees. In a perfect world, he would be on trial at The Hague instead of ruling in Damascus. But we do not live in a perfect world, and the question we face today is how to make the best of a horrible situation," said prominent US political scientist Stephen M. Walt.
The problem is that stabilizing Syria by restoring legitimacy to an alleged war criminal may provide temporary relief, but also sets a precedent for a world order, in which transparency and accountability fall by the wayside. It almost by definition opens the door to solutions that plant the seeds for renewed conflict and bloodshed.
International law was and is no panacea. To paraphrase Mr. Walt's argument, it is the best of bad options.
Abandoning the standards and norms embedded in international law will only perpetuate flawed policies by various states that were destined to aggravate and escalate deep-seated grievances, discord and conflict rather than fairly and responsibly address social, cultural and political issues that would contribute to enhanced societal cohesion.
Identifying the problem is obviously easy. Solving it is not, given that the players who would need to redress the issue are the violators themselves.
Ensuring that nations and leaders respect international law in much the same way that citizens are expected to honour their country's laws would have to entail strengthening international law itself as well as its adjudication. That would have to involve a reconceptualization of the United Nations Security Council as well as the International Court of Justice.
That may not be as delusionary as it sounds. But leaders would have to be willing to recognize that criticisms of the application of international law, like Mr. Putin's objections to the way the Geneva protocol is implemented, have a degree of merit.
In other words, like national laws, international law will only be effective if it is universally applied. Western legal principles insist that no one is exempt from the law. The same should apply to states, governments and leaders.