Six Men Connected to the Trump-Russia Steele Dossier
[yt_dropcap type="square" font="" size="14″ color="#000″ background="#fff" ] A [/yt_dropcap]s already mentioned in my last column, some political science and intelligence experts continue to deny any importance to the Trump-Russia Steele Dossier, branding it as gossip or amateurish propaganda tool devised by those who wish to console themselves for losing an election. Yet, they have provided few clues as to the whereabouts of five men connected with said dossier.
One would have thought that a document which practically accuses Mr. Trump and some in his former campaign staff of nothing short than treason against the US would have been granted a bit more attention by those experts.
One wonders why that is not the case; one wonders even more when one considers that the ones who revealed it were not the Russians, not Putin or his cyber-space warrior hackers (who, it stands to reason had no compelling reason to do so before it could be used for blackmail) but a former high-ranking agent for Britain's M16 service, the head for that intelligence service's Russia desk: Christopher Steele, with the reputation of high competency and credibility.
Steele is now in hiding and nobody knows where he may be. Speculation is that he is in hiding for fear of his own and his family's safety. Another one of the five men was fired from his job, another was promoted, another was found dead in the back of his car the day after Christmas, and a fifth met Vladimir Putin a few weeks ago.
That list does not include Trump's former campaign manager Paul Manafort who, for some reason or other, was fired by Trump, right after reports emerged that Manafort assisted with the Crimean invasion in the Ukraine.
It is very interesting that in July 2016 a certain Carter Page traveled to Moscow to deliver a speech at the Higher Economic School. According to the dossier in question, the CEO of Russia's national oil company, Igor Sechin, offered Page brokerage of a 19% stake in the oil company, if he could convince Mr. Trump to lift US sanctions on Russian oil.
Why was Page asked for such a favor? Because four months before Trump had mentioned him (to the editorial board of The Washington Post, to be precise) as a key member of his foreign policy team. By coincidence, four days after Trump's inauguration Russia sold 19.5% stage in its oil company to a yet undisclosed buyer. So far, the media has done precious little investigation of this strange coincidence.
Interesting to note that Page's Moscow speech condemned the US for its purportedly "hypocritical focus on ideas such as democratization, inequality, corruption and regime change' in its Russia policy. Two months later Page was dumped from the Trump campaign, and Sean Spicer, Trump's press secretary now says that Trump does not know Page.
This wouldn't be the first time high-level officials in the Trump administration have lied about who they know or have talked to. Lately, as discussed in my previous column, we have learned that Michael Flynn—Mr. Trump's top adviser on Russia policy—lied to the Vice President of the United States, the chief of staff, the Press Secretary and the President himself about whether he was negotiating with the Russians prior to Mr. Trump's inauguration. Did Mr. Flynn go rogue? Or did Mr. Trump—who claims to know nothing about Flynn's pre-inaugural conversations with the Russian ambassador to the U.S.—order the conversation and then deny knowledge of it, much like he had many conversations with Carter Page and then denied knowing him at all?
Moreover, now that what's in the dossier is getting more and more confirmation by the day, the question arises: will the media change its attitude and begin a serious investigation?
Let's return to Christopher Steele. How did he get the news of the Page-Sechin meeting in Moscow? Via a trusted compatriot, Oleg Erovinkin. So Steele is no longer the only person to report on the meeting. The source was probably a US intelligence source who had spoken to Yahoo's Michael Isikoff.
Politico reports that Page may also have met with Sergei Ivanov, who was then chief of Putin's presidential administration, as well as with Igor Diveykin, a senior Kremlin internal affairs official.
Steele's dossier contends that it was at this meeting with Diveykin that it was revealed to Page that the Russian government held compromising material (so called Kompromat) on Donald Trump.
Meanwhile Diveykin has been promoted to deputy chief of the State Duma Apparatus and chief administrator of Duma Affairs. He has informed reporters that he wants to sue the US media outlets that revealed his alleged meeting with Page. So far no lawsuit has ensued.
Sechin remains the head of the state oil company in good graces with Putin. Not so Erovinkin, the closest associate of Sechin and a key liaison between Sechin and Putin. As per The Telegraph, he is suspected of helping Christopher Steele compile the infamous dossier. He is now dead; found dead in his car the day after Christmas and immediately removed to a morgue run by Russia FSB, the successor of the KGB. Multiple media reports in Russia allege that the death was by murder. Another coincidence?
And then there is Christopher Steele himself, the one accused of concocting "fake news" by Donald Trump. Were it so, why would Mr. Steele be in any danger? Indeed, he could conceivable be a very valuable witness in any criminal investigation. It would then be important that he provide no additional information on his dossier and its sources.
So, Christopher Steele is now on the run for his life, and that of his family. Nobody knows his whereabouts.
The fate of those men seems highly inconsistent with Donald Trump's insistence that the dossier is "fake news." It is also inconsistent with Putin claim that the document is "clearly fake."
Finally, a preliminary crucial questions arises (and there will be others after the investigation is complete): why so much drama, death and threat of death, fear and anguish, for a document which according to Trump is a fake, almost a joke?
To answer that question in a reasonable mode, one has to keep in mind that both presidents, that of the US and that of Russia have been repeatedly been caught in lies, seem to have a proclivity to put their personal interests ahead of those of their nations. It remains to be seen how this drama ends. The omens are not good.
Comey treated in Thuggish Mafia Style by the White House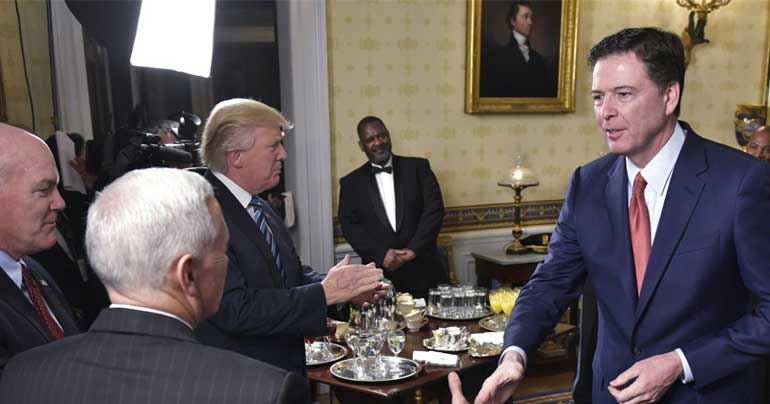 Former FBI Director James Comey is furious at the lack of respect the White House has showed him by the way he was fired, worthy of a Mafia operation, sources confirm.
Trump's Dumb Ideas for Economic Growth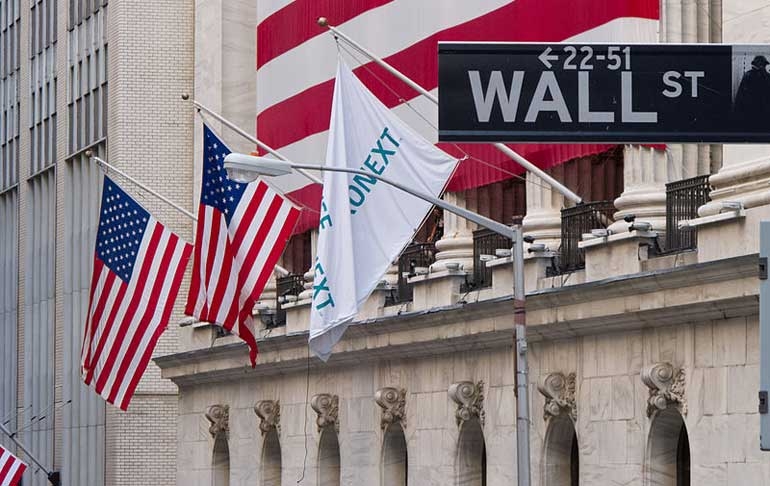 [yt_dropcap type="square" font="" size="14″ color="#000″ background="#fff" ] I [/yt_dropcap]f there's an economic idea that Donald Trump and his economic advisers continually reiterate it is that slashing taxes inevitably leads to economic growth. Let's see how true this idea is.
The Demeaning of the Office of the President
[yt_dropcap type="square" font="" size="14″ color="#000″ background="#fff" ] C [/yt_dropcap]NN has recetnly reported that President Trump's latest anti-media attacks "are beneath the dignity of the office of the President." In an interview with Time magazine, Trump insulted CNN's Chris Cuomo and Don Lemon and criticized MSNBC's Joe Scarborough. He also called CBS late-night host Stephen Colbert a "no-talent guy."