Donald Trump's Russian Hijinks Dossier Resurfaces
[yt_dropcap type="square" font="" size="14″ color="#000″ background="#fff" ] H [/yt_dropcap]ere is the very latest on the Caligula presidency. CNN has learned from federal investigators that at least some elements of the mysterious 35 page British spy's dossier on Donald Trump's Russian hijinks are true and legitimate. That mysterious 35 page British spy's dossier on Donald Trump's Russian hijinks are legitimate. The dossier includes salacious details of unusual sexual conduct with Russian sex workers.
What remains at issue is whether or not the Russian government gathered compromising information on the president when he was doing business in the country as a private citizen. This continues to be a disputed issue with intelligence experts claiming that Putin would never be so amateurish as to reveal what he has on Trump before he has had an opportunity to put it to work.
What is conveniently overlooked is that the goods were not delivered or revealed by Putin or his hackers, who are livid at the revelations, but by a British spy, Christopher Steele, with a good repute for the accuracy of his stories. He has since disappeared from circulation. Speculation abounds as to where he might be, given Putin's past history of dealing "with extreme prejudice" toward his opponents. The suspicion increases that in fact, the document is quite compromising for quite a few people on both sides of the game.
In any case, Trump, for one, in his usual cavalier mode, dismisses the document out of hand. Reached for comment, White House Press Secretary Sean Spicer said, "We continue to be disgusted by CNN's fake news reporting." It appears that whatever the administration, or Big Brother, considers an inconvenient truth, gets immediately labeled "fake news" or perhaps "alternate facts." What did Orwell call it? Double speak.
As of now the FBI leads the investigation but other intelligence agencies, including the Senate Intelligence committee are also involved. Sources and methods of the CIA would also be used. It was the CIA, after all, which first made the document public without assessing its legitimacy.
Now, its legitimacy seems to be gaining ground. Those who formerly discounted the document, are now beginning to take it more seriously, especially when it is placed in the context of cyber-attacks, a preferred method of warfare by Putin and his hackers, and the fact that Trump continues to praise and admire Putin at the expense of even the US closest EU allies.
The latest findings reveal individuals who were "heavily involved" in collecting dirt to damage Hillary Clinton and assist Donald Trump during the presidential campaign. He himself went around encouraging the Russians to reveal what they had gathered from her e-mails. Both Obama and Trump were briefed on the dossier existence before Trump's inauguration and before Buzzfeed published part of the on-line material.
The new information relates to conversations between foreign nationals which are for the moment classified. Nevertheless, those conversations reveal that they took place between the same individuals and on the same days and the same locations as those detailed in the dossier.
As mentioned in the previous columns, if an impeachment procedure begins, it will have at its basis: the press and Trump's problematic relationship with the truth and legality, or a conflict of interests, or the Russian connection, all related in some way to the Constitution and federal law.
One of the three, or two of the three, or all of the three, when they eventually come into play, may eventually doom a flawed and confusing presidency. In tomorrow's column we will take a closer look at the six men connected to the dossier in question. Those who continue to make light of this whole situation may yet be proven misguided. In any case, stay tuned, the best is still to come.
Comey treated in Thuggish Mafia Style by the White House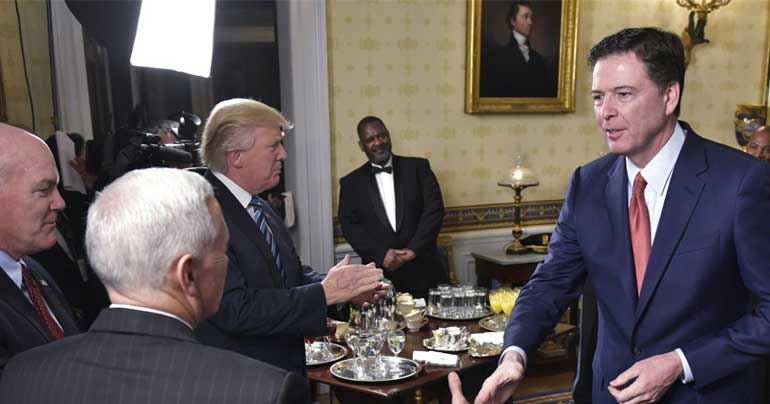 Former FBI Director James Comey is furious at the lack of respect the White House has showed him by the way he was fired, worthy of a Mafia operation, sources confirm.
Trump's Dumb Ideas for Economic Growth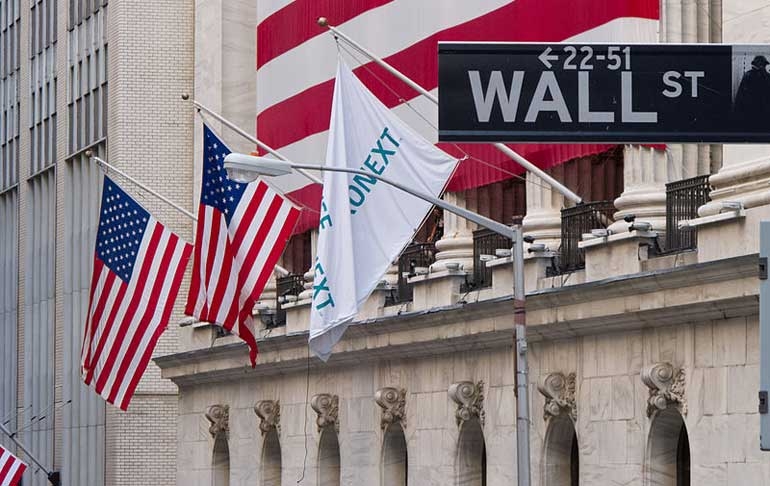 [yt_dropcap type="square" font="" size="14″ color="#000″ background="#fff" ] I [/yt_dropcap]f there's an economic idea that Donald Trump and his economic advisers continually reiterate it is that slashing taxes inevitably leads to economic growth. Let's see how true this idea is.
The Demeaning of the Office of the President
[yt_dropcap type="square" font="" size="14″ color="#000″ background="#fff" ] C [/yt_dropcap]NN has recetnly reported that President Trump's latest anti-media attacks "are beneath the dignity of the office of the President." In an interview with Time magazine, Trump insulted CNN's Chris Cuomo and Don Lemon and criticized MSNBC's Joe Scarborough. He also called CBS late-night host Stephen Colbert a "no-talent guy."