The Coming Impeachment of President Trump
[yt_dropcap type="square" font="" size="14″ color="#000″ background="#fff" ] W [/yt_dropcap]e are three weeks into the administration of the 45th President of the United States and we already observe signs of the beginning of the end.
They surfaced the very moment he took the oath of office with the highest disapproval ratings in memory: 45%, nearly half of the country. It kept going up on the day after the inauguration when the largest protest to ever hit the nation's capitol took place. Three weeks of turmoil resembling the reign of emperor Caligula at the time of the Roman Empire, soon followed.
The Republicans, who have installed themselves in the White House and the majority in Congress, keep whistling in the dark, hoping that, somehow, it will all go away. Well, it isn't.
At this point in time it is already apparent that that the Trump unpopularity is on the ascendancy and it seems inevitable that his presidency will soon hit a wall, and not the pretty one he has been proudly promising to this supporters.
The question seems to be this: never mind the Republican party which will remain in denial till it begins to affect their chances of re-election in two years, but will the public force Trump out of office? And how much damage will he have done, even assuming that he will consent to go quietly into the night?
What can possibly bring it about? Here are four possible areas: 1. The Conflicts of interests. Trump has so far refused to place his business interests in a blind trust. Every modern president has done so in order to ensure that he will not manipulate his business interests via the actions he takes while in office; exactly to feel protected against such allegations and prevent even the beginning of any speculation in that regard.
The speculation, alas, has already begun. With his son running his business while he simply assures the public by word of mouth that he will not be involved, he has assured that serious allegation of misconduct begin. Once it is proven that such misconduct has violated federal law, his Presidency is toast. Even a casual observer is led to believe that Trump has a problematic relationship with the truth; he seems to believe in alternative facts to be used when convenient. If forced to choose between a tempting business opportunity if it arises, few believe that he has enough self-restraint to refrain. Given a choice between corporate profits and government ethics, it is safe to bet that Trump would go with former.
2. The second predictable pitfall is his war with the Media which he himself has declared as soon as he took office. Here we must remember that part of his narcissistic immature personality is that of conceiving of his identity as that of celebrity. As such he believes that if critics utter something he doesn't much like, all he needs to do is to bully them into backing down. He has done that all his life. He seems to know nothing about the brutal truth coming to the light of day. He get mad at the press when it uncovers it, as we saw happening with the allegations of sexual misconduct proven by an audio tape. To uncover the truth is to be disloyal to Trump as a celebrity persona.
So, the press paints him as someone who has something to hide. His misguided solution is to delegitimize the press by casting doubts on the facts as they are reported, calling them "fake news." These are the tactics of every tyrant from time immemorial. It's a disease called the inability to perceive the truth. It's a psychotic abnormal condition known as acute narcissism which has nothing to do with the conquest and retention of power. Trump will eventually discover that the press cannot be easily be bullied into morphing into his mouthpiece; and the more he attempts such a ploy, the deeper they will dig to uncover the truth.
3. Last but not least, there is Russia and its dubious dealings and with Trumps inner circle in ensuring Trump's election. Too many of Trumps key have or have had a close connection with Russia; notably Rex Tillerson who has refused to frame Putin's international aggression as war crimes. In this context we can expect that somebody from this group will eventually cross the line and do something that will clearly appear as not in America's best interests. Then the clamor for impeachment will begin to gain serious momentum. Or there may surface some sex video tape which the Russians may have as a way of blackmailing him.
If one thing doesn't get him, the other will. Impeachment will eventually come. The way events are unfolding, it will be sooner rather than later.
Comey treated in Thuggish Mafia Style by the White House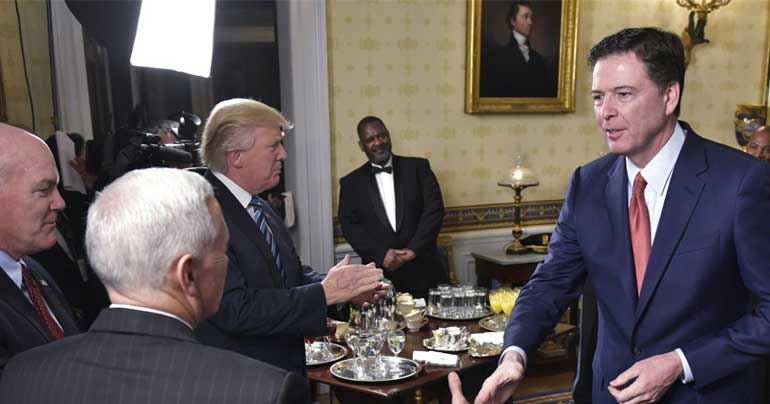 Former FBI Director James Comey is furious at the lack of respect the White House has showed him by the way he was fired, worthy of a Mafia operation, sources confirm.
Trump's Dumb Ideas for Economic Growth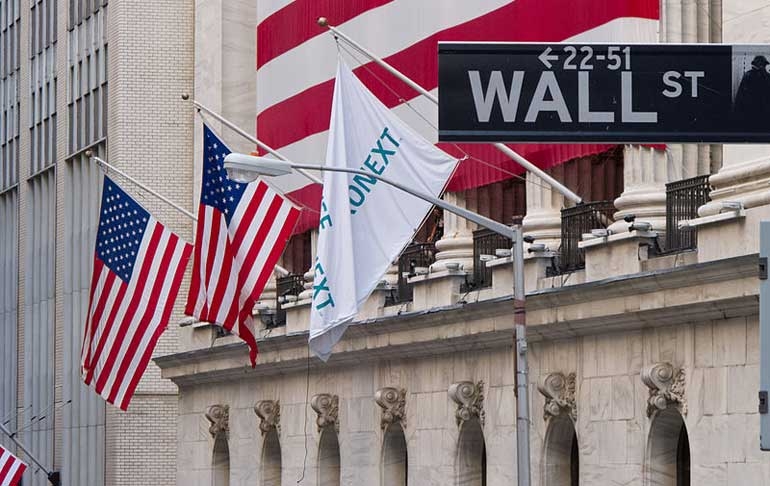 [yt_dropcap type="square" font="" size="14″ color="#000″ background="#fff" ] I [/yt_dropcap]f there's an economic idea that Donald Trump and his economic advisers continually reiterate it is that slashing taxes inevitably leads to economic growth. Let's see how true this idea is.
The Demeaning of the Office of the President
[yt_dropcap type="square" font="" size="14″ color="#000″ background="#fff" ] C [/yt_dropcap]NN has recetnly reported that President Trump's latest anti-media attacks "are beneath the dignity of the office of the President." In an interview with Time magazine, Trump insulted CNN's Chris Cuomo and Don Lemon and criticized MSNBC's Joe Scarborough. He also called CBS late-night host Stephen Colbert a "no-talent guy."