Is the Caligula Presidency aiming at the Dissolution of the EU?
"I had, in a previous career. a diplomatic post where I helped bring down the Soviet Union. So maybe there's another union that needs a little taming," -Ted Malloch (Proposed US ambassador to the EU, in a BBC interview)
[yt_dropcap type="square" font="" size="14″ color="#000″ background="#fff" ] T [/yt_dropcap]he above outrageous statement was uttered by the candidate interviewed by President Trump as a possible ambassador to the EU. He is a businessman, as it was to be expected from a president who treats everything in life as a commercial transaction.
That interview represents the latest outrage, within two short weeks, of the scary regime by an unhinged imperial presidency. To use an apt metaphor it is like a torpedo being sent across the Atlantic, aiming straight at the North Atlantic Alliance, NATO and the European Union.
His imperial majesty of the Caligula regime (what I call the current deranged anti-democratic US administration), does not call the EU by its proper name but refers to it as "The European Consortium," to be treated on a transactional commercial-financial level.
The EU leaders are duly alarmed by this enormous display of sheer hubris and ignorance. They recently met for a summit in Malta to discuss the matter and have preliminarily agreed to reject Malloch's candidacy, should he be nominated to the position, declaring him a persona non grata.
Obviously the goddess Discordia has arrived on Mount Olympus at the summit meeting of the transatlantic alliance; and we know quite well what happens when she arrives.
Who, only ten years ago, could have imagined a White House committed to Europe's breakup? Not even the experts in geo-politics. Indeed, it appears that only a madman could have brought it about. What adds to the bizarre optics of the situation is that General Maddox, the US secretary of defense, is meanwhile going around reassuring in Asia reassuring US allies that the US is committed to its alliances, among which NATO and the transatlantic alliance. Commitments forged since the end of World War II.
That transatlantic alliance has always enjoyed a general bi-partisan support in the US and the EU, but Caligula redivivus acts as he had no clue of that fact. He continues his campaign rhetoric backing Brexit and other nations contemplating the same, as he made clear at the recent meeting with Theresa May at the White House.
The predictable result has been an energizing of a host of right-wing parties in the EU, not to speak of Russia who is hoping for a successful outcome of its policy of divide and conquer. The dissension has boiled to a point where Donald Tusk, the EU Council President has listed the US, alongside terrorism, Russia and China as major threats to the EU.
Most Republicans, happy with the outcome of the election, suspect that the present trajectory may prove disastrous but keep quite about. The predictable outcome is that, sooner or later, this bus running at one hundred miles per hour will smash right into a cement wall, and no, it will not be the wall intended by Trump.
But to return to the issue of the EU breakup, the question arises: will the EU leaders follow the example of Theresa May and seek a comfortable cozy relationship with a powerful madman, or will they follow the wiser example of Angela Merkel (who has taken a stand against the emperor who goes around in invisible splendid clothes) declaring that she will work with him only when Germany's value align.
Who could have predicted in 1945 that Germany within 70 years would be lecturing the US on political and ethical values? But it has come to pass in our deranged times; the times of 1984 and Big Brother, otherwise known as "brave new world."
There could be a silver lining to this latest of Caligula's outrages and there is one everyday served on twitter with our breakfast (are you being served?). These outrages could function as an alarm bell of sorts, as already mentioned by Austrian Chancellor Christian Kern, against the turmoil caused by the far-right movements in Europe, in sympathy with Trump and company. But it remains to be seen. One suspects that we haven't seen anything yet.
Author's note: this short essay appeared, in a slightly modified form, in Ovi magazine on February 9, 2017
Comey treated in Thuggish Mafia Style by the White House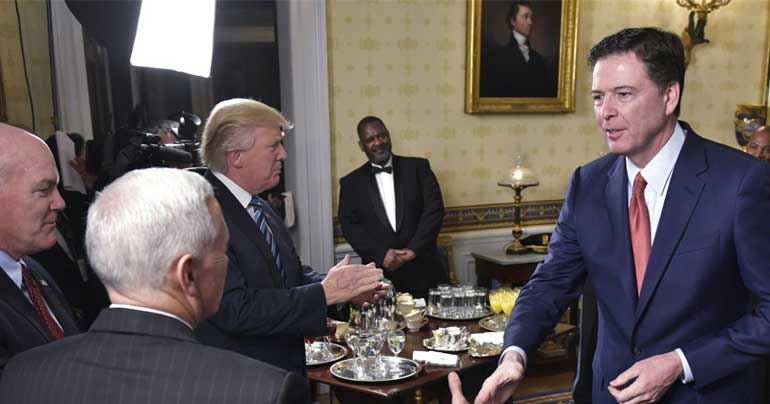 Former FBI Director James Comey is furious at the lack of respect the White House has showed him by the way he was fired, worthy of a Mafia operation, sources confirm.
Trump's Dumb Ideas for Economic Growth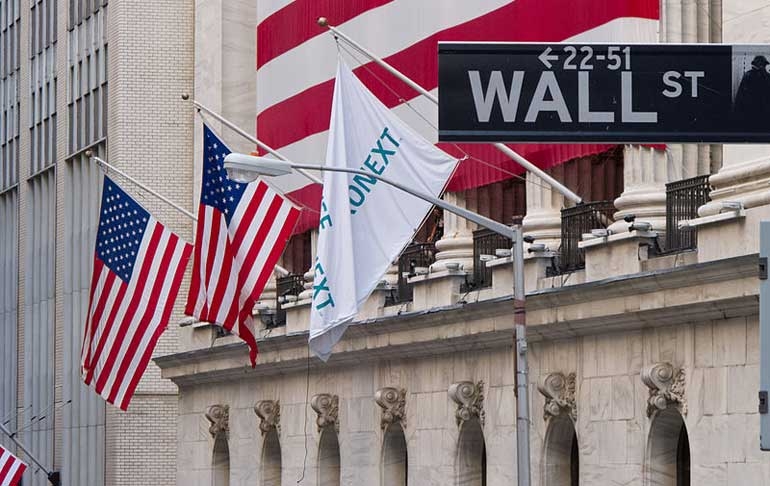 [yt_dropcap type="square" font="" size="14″ color="#000″ background="#fff" ] I [/yt_dropcap]f there's an economic idea that Donald Trump and his economic advisers continually reiterate it is that slashing taxes inevitably leads to economic growth. Let's see how true this idea is.
The Demeaning of the Office of the President
[yt_dropcap type="square" font="" size="14″ color="#000″ background="#fff" ] C [/yt_dropcap]NN has recetnly reported that President Trump's latest anti-media attacks "are beneath the dignity of the office of the President." In an interview with Time magazine, Trump insulted CNN's Chris Cuomo and Don Lemon and criticized MSNBC's Joe Scarborough. He also called CBS late-night host Stephen Colbert a "no-talent guy."