Strategy Silos and Counterterrorist 'Smart' Power: Fusing Hard Militaries and Soft Cultures to Fight Extremism
Authors: Matthew Crosston & Kagusthan Ariaratnam
American political scientist Joseph Nye wrote in his famous book, "Soft Power: The Means to Success in World Politics," that political or social power can influence others to get them to behave in ways that you want by either coercion and/or payment – elements of hard power – or through attraction and/or persuasion – the foundations of soft power.
While hard power apparatuses include intelligence, law, policing, and military power, which are important to safeguard a nation, soft power instruments include political, social, cultural, and economic control, together with broader policy initiatives dealing with the environment, development, critical infrastructure, migration, and humanitarian intervention. These are all aspects in which a nation's civil society plays a significant role and are equally important, if not more so, than conventional means of hard power.
Like communism, Nazism, and fascism, terrorism – the unlawful use of violence and intimidation, especially against civilians, to pursue political aims – is a type of ideology. An ideology is best fought with a better counter-ideology, rather than by swords and guns alone. As the great American psychologist, Abraham Maslow once wrote, "I suppose it is tempting, if the only tool you have is a hammer, to treat everything as if it were a nail." This concept, known as the law of the instrument, is relied on too much in counterterrorism, with the hammer being military might. Today, however, there is ambiguity in how we combat terrorism effectively when facing a multipronged and multifaceted ideological enemy and it demands a new approach to traditional counterterrorist orthodoxy. In the context of the US-led "war on terror", the North Atlantic Treaty Organization (NATO) could technically eliminate some terrorist groups, religious extremists, and hard-core individuals by military might. In the long run, however, NATO will never be able to destroy ambiguous Islamic ideologies, such as Wahhabism, Salafism, or Jihadism, because an ideology is better subsumed progressively than destroyed violently.
To counter it long-term you also need to apply soft power. As Nye emphasized, "in the information age, success is not merely the result of whose army wins, but also whose story wins." Hence, America and other Western nations should not exclusively engage ground troops and air strikes in the Middle Eastern region. Rather, U.S-led nations should turn the tables politically and diplomatically – via soft power measures – and strive to give moderate Muslims a bigger responsibility and leadership power to deal with the proportionally small percentage of the population that embraces violent extremism. In this way, the West can attempt to avoid the current struggle being characterized exclusively across the Greater Middle East region as a narrative of Christians against Muslims. This debased narrative only feeds into the extremists' ideology. By training and "arming" moderate Muslims to combat regional terrorism effectively and strategically with soft power Islamic cultural tools, the West can counter the damaging narrative of Crusade versus Jihad, while still having its comforting "hammer" at the ready. Ultimately, the Western diplomatic community has to craft a winning counter-narrative comprised NOT just of Western liberal values and morals, but it must find connective diplomatic bridges with moderate Islamic parties (bridges that legitimately give Islamists a leadership role and executive management of the narrative). This will allow both sides to portray a partnership that gives dignity, soft power responsibility, and global legitimacy to the Islamist side of the team. This has so far been relatively absent from Western counterterrorist strategies.
The idea of applying soft power within hard power counterterrorism strategy is indeed something that could be seen by many as counter-intuitive. However, my co-author's personal experience in Sri Lanka vividly shows how the possibility exists. When living in Sri Lanka during times of great ethnic conflict – early 1990s – Ariaratnam was manipulated and forced by the Tamil Tigers to enlist in their militia. Kidnapped from high school and forced to fight as a child soldier with the Tamil Tigers, he rose quickly through the ranks to become an intelligence officer, working closely with Tamil leadership. Personal relationships that went outside the Tamil Tigers' 'code of conduct' exposed Ariaratnam to the semi-forced opportunity to work for the Research and Analysis Wing (RAW) of the Indian government's foreign intelligence agency. Eventually he managed to defect to the Sri Lankan security forces in the summer of 1995. He surrendered with invaluable information that was used against the Tamil Tigers and helped dismantle their operations domestically and internationally. The terrorist organization was militarily defeated in May 2009. Working with the intelligence services of the Sri Lankan government, Ariaratnam was a great asset and tremendous source of information for the government of Sri Lanka, someone who knew the modus operandi of the Tigers.
After he was forcibly recruited by extremists, he was not allowed to listen to cultural entertainment of any kind. The Tigers also did not allow cadres to fall in love. Their doctrine was that since you are born to die, then you might as well die nobly as a martyr to your country, allowing no frivolity to distract you. But Ariaratnam was deeply moved and influenced by the positive themes of love, camaraderie, and peace found in South Indian popular culture, especially the music of A.R. Rahman. When A.R Rahman's first hit album 'Roja' came out, Ariaratnam could not resist secretly going to his home and listening to it. Rahman's music is a beautiful combination of Western and Eastern fusion and it was what made Ariaratnam risk aiding Indian intelligence against the extremism of the Tamil Tigers. When young constructs would leave the camps, they would hear this music in the air, while in the newspapers they would read about cinema and entertainment. They grew tired of listening to Tamil Tiger news about war, sacrifice, and death. It could be legitimately said that south Indian popular culture, especially local music, saved Ariaratnam's life: it proved more powerful than the Tamil Tigers' deliberate ideological brainwashing.
This matters when we consider cultural soft power counterterrorism because in order to sustain their totalitarian ideology and propaganda, terrorist organizations like the Tamil Tigers in Sri Lanka, al Qaeda in the Arabian Peninsula, the Taliban in Afghanistan, and the Islamic State in Iraq and the Levant (ISIL), are all maniacally violent toward civil society-driven soft power instruments, such as art, social media, popular culture, music, and entertainment. These soft power avenues are radically blocked from people under the dictatorship of these groups. This soft power war is the war that terrorists do not want and really cannot win. But the West fights this war from a Western-dominated perspective that is inefficient and somewhat culturally arrogant. Soft power does not have to always mean the inculcation of 'western' culture into the counterterrorist fight. There are local versions of cultural soft power that can be deeply impactful, powerful instruments that move people to fight despotism. Rock and roll music may have successfully been a soft power element that intrigued the Soviet people and undermined the idea of communism, but that does not mean one defeats radical Islamist ideology only with Lady Gaga and Taylor Swift. If the Western-moderate Muslim partnership is truly built with shared power and leadership, then the expansion and applicability of cultural soft power tools will be monumental. And those tools will often need to be non-Western.
To combat terrorism smartly in today's global information age, nations must backstop and infuse conventional hard power tactics with more flexible and cunning cultural soft power strategies. In other words, countries should apply FUSED military and non-military strategies, very much in the way that Ariaratnam lived part of his young life in Sri Lanka. To date the West embraces both versions in battling counterterrorism, but those approaches tend to be distinct and isolated from each other. We must eliminate the strategy silos. Since the US-led West is confronting an unconventional and radically ideological enemy, Western nations must plan, prepare, and execute an innovative and creative strategy that is not based solely on its own concepts of culture or liberal progress. This is where the international community must come together to integrate the role of hard power and soft power instruments as a new innovative core of counterterrorist smart power. If this new partnership can be created it will be paramount in winning the hearts and minds of the Greater Middle East, the majority of which is indeed moderate but is still justifiably fearful to be anything but silent about extremism.
---
(*) Dr. Matthew Crosston is Vice Chairman of Modern Diplomacy and member of the Editorial Board at the International Journal of Intelligence and Counterintelligence.
More About Wikipedia's Corruption
The latest report about Wikipedia's corruption comes from the great investigative journalist Craig Murray, who had been in the UK's Foreign Service from 1984-2004 and who was forced out in 2004 because, having been since 2002 UK's Ambassador to Uzbekistan, he decided to whistleblow instead of to accept the corruption by his own and Uzbekistan's Governments. Wikipedia's article about him says that his immediately prior posting had involved participating in enforcement of the prior economic sanctions against Iraq, and "His group gave daily reports to Margaret Thatcher and John Major. In Murder in Samarkand, he describes how this experience led him to disbelieve the claims of the UK and US governments in 2002 about Iraqi WMDs." So, his disenchantment with UK's foreign policies seems to have grown over the years, instead of suddenly to have appeared only during the two years in which he was an Ambassador.
On May 18th, he headlined at his much-followed blog, "The Philip Cross Affair", and reported: "133,612 edits to Wikipedia have been made in the name of 'Philip Cross' over 14 years. That's over 30 edits per day, seven days a week. And I do not use that figuratively: Wikipedia edits are timed, and if you plot them, the timecard for 'Philip Cross's' Wikipedia activity is astonishing … if it is one individual."
He presents reasons to question that it's a one-person operation, then states that, the purpose of the "Philip Cross" operation is systematically to attack and undermine the reputations of those who are prominent in challenging the dominant corporate and state media narrative. particularly in foreign affairs. "Philip Cross" also systematically seeks to burnish the reputations of mainstream media journalists and other figures who are particularly prominent in pushing neo-con propaganda and in promoting the interests of Israel. …
"Philip Cross"'s views happen to be precisely the same political views as those of Jimmy Wales, the founder of Wikipedia. Jimmy Wales has been on twitter the last three days being actively rude and unpleasant to anybody questioning the activities of Philip Cross. His commitment to Cross's freedom to operate on Wikipedia would be rather more impressive if the Cross operation were not promoting Wales' own opinions. Jimmy Wales has actively spoken against Jeremy Corbyn, supports the bombing of Syria, supports Israel, is so much of a Blairite he married Blair's secretary, and sits on the board of [the neoconservative and neoliberal] Guardian Media Group Ltd alongside Katherine Viner.
The extreme defensiveness and surliness of Wales' twitter responses on the "Philip Cross" operation is very revealing. Why do you think he reacts like this? Interestingly enough. Wikipedia's UK begging arm, Wikimedia UK, joined in with equal hostile responses to anyone questioning Cross.
In response, many people sent Jimmy Wales evidence, which he ignored, while his "charity" got very upset with those questioning the Philip Cross operation.
Wikimedia had arrived uninvited into a twitter thread discussing the "Philip Cross" operation and had immediately started attacking people questioning Cross's legitimacy. Can anybody else see anything "insulting" in my tweet?
I repeat, the coincidence of Philip Cross's political views with those of Jimmy Wales, allied to Wales' and Wikimedia's immediate hostility to anybody questioning the Cross operation – without needing to look at any evidence – raises a large number of questions.
"Philip Cross" does not attempt to hide his motive or his hatred of those whose Wikipedia entries he attacks. He openly taunts them on twitter. The obvious unbalance of his edits is plain for anybody to see.
Among the hundreds of reader-comments to that article, one seems to have come from a Wikipedia-insider, and is abbreviated here:
Andrew H
May 18, 2018 at 18:49
… Wikipedia is a source of information, and so cannot peddle alternative theories of any kind. …[and] no doubt there is some political bias that comes into this process. If you look at the article on the Skripal's – it is not unreasonable – almost all statements are supported by references to main stream media articles or statements from official organisations such as the Russian government, OPCW or UK authorities. This is what it has to be. (you wouldn't seriously be suggesting that Wikipedia should have links to craigmurrary or info from RT?).
I haven't done any scientific study of the sources that are cited in Wikipedia's many footnotes and whether sites such as Murray's and RT are banned from them, but this article by Murray does suggest that the bias in favor of mainstream, and against small, 'news'media, does adhere to the pattern that's succinctly stated by "Andrew H." Murray presents remarkable documentary evidence that this is Wikipedia's pattern. "Andrew H" seems to believe that it's the right pattern to adhere to.
The present writer also has personal experience with Wikipedia that confirms the existence of this pattern. Among my several articles on that, was "How Wikipedia Lies", in which I reported that "Smallwood," the Wikipedia overseer on Wikipedia's article "United Airlines Flight 93" about the 9/11 plane that came down in Pennsylvania, blocked stating in the text of the article an important fact that was documented even buried within some of the article's own footnote sources — all coming from mainstream media — that Vice President Dick Cheney had ordered that plane to be shot down and that, therefore, the article's (and the 'news'media's and 'history' books') common allegations that resistance on the part of heroic passengers on that plane had had something to do with the plane's coming down when and how it did, are all false. "Smallwood" blocked me from adding to the text a mention that Cheney on the very day of 9/11 admitted that he had ordered that plane to be shot down and stated his reasons for having done so, and that the order was promptly fulfilled; and "Smallwood" refused to say why my addition of Cheney's role was blocked, other than to say that that fact "did not appear constructive." (He refused to say how, or why.)
Back on 8 July 2015, I had headlined, "Wikipedia As Propaganda Not History — MH17 As An Example", and reported and documented regarding the MH17 Malaysian airliner shot down over Ukraine, that "Wikipedia articles are more propaganda than they are historical accounts. And, often, their cited sources are misleading, or even false." The Wikipedia article on that incident was anti-Russian propaganda, not a historical account.
As I mentioned in those articles, even Britain's own BBC had previously headlined, "Wikipedia 'shows CIA page edits'." What both Murray, and I (in my latest article about Wikipedia) add to that information regarding some of the people who "edit" Wikipedia, is that Wikipedia itself, in the individuals whom it hires to nix or else to accept each editorial change that is being made to a given article, actually also, in effect, writes Wikipedia articles — and that it does so consistently filtering out facts — no matter how conclusively proven to be true — that contradict the 'news'media's (and CIA's) boilerplate 'history' of the given matter. In other words: Wikipedia is a perfect embodiment of the type of society that was described in the fictional 1949 allegorical novel, 1984.
This is the reason why I never link to a Wikipedia article unless I have independently confirmed that, regarding the fact for which I cite the given article, that article is honestly and truthfully representing that matter, or that given detail of it. I do not exclude truths that happen to be included in the standard account; but neither do I (as Wikipedia does] exclude facts which contradict the standard account.
originally posted at strategic-culture.org
Cyber Caliphate: What Apps Are the Islamic State Using?
As the argument goes, law enforcement agencies must protect the safety of citizens, and to do so, they must be in contact with representatives of the IT sector. This in turn compels the representatives of mail services, messaging apps, and smartphone manufacturers to contact the authorities and disclose user information. However, excesses do occur, and the founder of the Telegram messaging app Pavel Durov refused to provide the FSB with their encryption keys. Telegram was repeatedly accused of being the messaging application of terrorists, and in the context of the messaging service's being blocked, the discussion surrounding the rights of citizens to engage in private correspondence grew more heated. The example of the Islamic State, however, only goes to show that militants shall not live by Telegram alone: they act much more competently and work to keep a step ahead of law enforcement agencies. What tools do terrorists actually use and how should we fight against the digital technologies of militants?
Different Goals, Different Weapons
The success of Islamic State militants can largely be attributed to brilliant propaganda work. Depending on their goals, militants have been able to resort to various tools for propaganda, recruitment, and communication between group members. Propaganda includes all the usual tools: videos, online magazines, radio stations, brochures, and posters designed for both Arabic and Western audiences.
Western services have played a cruel joke on Western society, facilitating the distribution of propaganda videos like, for example, one of the most popular clips, "Salil as-savarim" (The Sound of Swords) on YouTube and Twitter as well as through file sharing services such as archive.org and justpaste.it. YouTube administrators repeatedly deleted the videos, but they were simply uploaded once again from new accounts with the number of views driven up by reposting them on Twitter. The use of Twitter for these purposes is discussed in detail in the article "Twitter and Jihad: the Communication Strategy of ISIS", published in 2015. According to the former national security adviser of Iraq, Mowaffak al-Rubaie, it was in large part thanks to Twitter and Facebook that 30,000 Iraqi soldiers lay down their weapons, removed their uniforms, and abandoned Mosul to jihadis without a fight in 2014. [1].
ISIS has taken into account the mistakes of its jihadi predecessors and has skilfully set its own propaganda up against attempts by the foreign press to portray it in a negative light. However, on a deeper, internal level, militants employ other communication tools more reliable than social networks.
Anonymous Networks
In September 2017, political scientist and member of the non-profit RAND Corporation and the International Centre for Counter-Terrorism at The Hague, Colin P. Clarke suggested that ISIS would most likely continue to use encrypted messaging to organize direct terrorist attacks abroad even if the caliphate were to become a "less centralized entity".
However, terrorists have already resorted to using such tools for some time now. In early 2015, it became known that ISIS had developed a 34-page manual on securing communications. The document, based on a Kuwaiti firm's manual on cybersecurity, popped up in jihadi forums. The document also listed those applications considered most suitable for use, such as Mappr, a tool for changing the location of a person in photographs. The Avast SecureLine application facilitates the achievement of similar goals, masking the user's real IP address by specifying, for example, an access point in South Africa or Argentina in place of, say, Syria.
Jihadis have advised using non-American companies such as Hushmail and ProtonMail for email correspondence. Hushmail CEO Ben Cutler acknowledged in comments to Tech Insider that the company had been featured in the manual, but added that "It is widely known that we cooperate fully and expeditiously with authorities pursuing evidence via valid legal channels". In turn, CEO of Proton Technologies AG Andy Yen mentioned that besides ProtonMail, terrorists likewise made use of Twitter, mobile phones, and rental cars. "We couldn't possibly ban everything that ISIS uses without disrupting democracy and our way of life," he emphasized.
For telephone calls, the manual recommended the use of such services as the German CryptoPhone and BlackPhone, which guarantee secure message and voice communications. FireChat, Tin Can and The Serval Project provide communication even without access to the Internet, for example, by using Bluetooth. The programs recommended by terrorists for encrypting files are VeraCrypt and TrueCrypt. The CEO of Idrix (the maker of VeraCrypt) Mounir Idrassi admitted that "Unfortunately, encryption software like VeraCrypt has been and will always be used by bad guys to hide their data". Finally, the document makes mention of Pavel Durov's messaging system, Telegram.
It was a massive information campaign that saw Telegram branded with the unofficial stamp of messaging app of terrorists. Foreign politicians played their part. Three days before the attack on the Berlin Christmas Fair in December 2016, senior members of the House Foreign Affairs Committee urged Durov to immediately take steps to block ISIS content, warning him that terrorists were using the platform not only for propaganda, but also to coordinate attacks. Moreover, Michael Smith, an advisor to the US Congress and co-founder of Kronos Advisory, claims that Al-Qaeda also used Telegram to communicate with journalists and spread news to its followers. Against this backdrop, Telegram reported on the blocking of 78 channels used by terrorists. It was this interest and pressure from the authorities that ultimately caused the militants to seek a replacement for this messaging service.
Monitoring Safety
Telegram representatives have repeatedly claimed that their messaging service is the safest in the world thanks to the use of end-to-end encryption. However, this is at very least doublespeak: end-to-end encryption is used only in secret chat rooms and even then possesses obvious shortcomings, as pointed out by Sergey Zapechnikov and Polina Kozhukhova in their article On the Cryptographic Resistance of End-to-End Secure Connections in the WhatsApp and Telegram Messaging Applications [2]. In particular, due to the vulnerability of the SS7 network, which manifests itself through authorization via SMS, it is possible to access chats. Secret chats cannot be hacked, but you can initiate any chat on behalf of the victim. Secondly, developers violated one of the main principles of cryptography – not to invent new protocols independently if protocols with proven resistance assessments that solve the same tasks already exist. Thirdly, the use of the usual Diffie–Hellman numerical protocol and the lack of metadata security, so that you can track message transfer on the server, add any number from the messaging service's client to the address book, and find out the time a person came online.
In this context, WhatsApp seems more reliable since it uses end-to-end encryption for all chats and generates a shared secret key using the Diffie–Hellman protocol on elliptical curves. Many terrorists have recourse to this messenger. In May 2015, in "The Life of Muhajirun", the blog of a woman writing about her and her husband's trip to Germany, the author wrote about how her husband contacted smugglers by WhatsApp while in Turkey.
In the article Hacking ISIS: How to Destroy the Cyber Jihad Malcolm W Nance; Chris Sampson; Ali H Soufan, the authors recount the story of Abderrahim Moutaharrik, who planned an attack on a Milan synagogue with the intent of fleeing afterwards to Syria. He used WhatsApp to coordinate the attack. Italian police were able to identify the criminal after an audio message was sent.
However, jihadis are skeptical about WhatsApp, and not only for reasons of security. In January 2016, a supporter of jihad, security expert Al-Habir al-Takni, published a survey of 33 applications for smartphones, separating them into "safe", "moderately safe", and "unreliable". WhatsApp ended up at the bottom of the rating. In defence of his opinion, the expert mentioned that the messaging service had been purchased by the Israeli Company Facebook (WhatsApp was bought by Mark Zuckerberg in 2014 for $19 billion, the messenger has 1 billion users worldwide).
In the light of complaints about Telegram and WhatsApp and as laws are tightened, terrorists have become preoccupied with the creation of their own application. In January 2016, the Ghost Group, which specializes in the fight against terrorism, uncovered online an instant messaging service created by militants, Alrawi. This Android application cannot be downloaded on Google Play – it is only available on the Dark Web. Alrawi has come to take the place of Amaq — a messaging service providing access to news and propaganda videos, including videos of executions and videos from the battlefield. Unlike Amaq, Alrawi possesses complete encryption. The Ghost report noted that after American drone strikes destroyed the prominent cybersecurity specialist Junaid Hussain in the summer of 2015, the cyber caliphate's effectiveness declined dramatically. "They currently pose little threat to Western society in terms of data breaches, however that is subject to change at any time" a spokesperson for the hacker group said in a conversation with Newsweek.
The Game to Get Ahead
Jihadis, like hackers, are often a step ahead of the authorities and in tune with the latest technological innovations. Gabriel Weimann, a professor at the University of Haifa in Israel and the world's foremost researcher of Internet extremism, noted that terrorist groups tend to be the first users of new online platforms and services. As social media companies lag behind in the fight against extremism on their platforms, terrorist groups become more experienced in modifying their own communication strategies. "The learning curve is now very fast, once it took them years to adapt to a new platform or a new media. Now they do it within months," said G. Weimann.
These words can be confirmed: every popular service, like WhatsApp or Telegram, has alternatives that jihadis are more than willing to make use of. In the above-mentioned article Hacking ISIS: How to Destroy the Cyber Jihad, the authors list dozens of other services jihadis utilize. For example, Edward Snowden's favourite application, Signal, has open source code, reliably encrypts information, and allows you to exchange messages and calls with subscribers from your phone book. Signal is community sponsored through grants. According to Indian authorities, ISIS member Abu Anas used Signal as a secure alternative to WhatsApp. Another solution, released in 2014, is the messaging service Wickr, created by a group of cyber security and privacy specialists. It was this application that first made it possible to assign a "life" to a message, ranging from a few minutes to several days. Wickr destroys messages not only on smartphones, telephones, and computers, but also on the servers through which correspondence passes. The program has a function to erase the entire history, and after it has been used messages cannot be restored by any means. Australian Jake Bilardi came across an ISIS recruitment message in Telegram and was to meet with a recruiter through Wickr, though he was detained in time.
Surespot, Viber, Skype and the Swedish messaging system Threema are also mentioned. The latter application deserves to be mentioned on its own — Threema received 6 out of a possible 7 points for security from the Electronic Frontier Foundation (a non-profit human rights organization founded in the U.S. with the aim of protecting, in the era of technology, the rights established in the Constitution and the Declaration of Independence). Jihadis have also called the Silent Circle application a preferred app. After learning of this, the developers tightened security requirements, compelled by the fact that one of the creators, Mike Janke, is a former naval officer. Silent Circle now cooperates with governments and intelligence agencies. Though the list doesn't end there — Junaid Hussain likewise made use of Surespot and Kik.
Militants have a great number of communication tools at their disposal in accordance with the goals they happen to be pursuing.
But if applications are primarily used on smartphones, other programs exist for laptops and PCs, readily used by both Information Security specialists and jihadis; for example, the Tor browser or T.A.I.L.S (The Amnesic Incognito Live System), a Debian-based Linux distribution created to provide privacy and anonymity. All outgoing T.A.I.L.S connections are wrapped in the Tor network, and all non-anonymous ones are blocked. The system leaves no trace on the device on which it was used. T.A.I.L.S. was used by Edward Snowden to expose PRISM, the US State Program, the purpose of which was the mass collection of information sent over telecommunication networks.
It can be concluded that militants have a great number of communication tools at their disposal in accordance with the goals they happen to be pursuing. Banning or blocking these tools will not ensure victory over the terrorists, though that is not to say the methods should be abandoned altogether. The best method to employ is that of having agents infiltrate terrorist ranks to ensure constant online and offline monitoring.
First published in our partner RIAC
Michael Weiss, Hassan: ISIS: Inside the Army of Terror, ANF, Moscow, 2016
Sergey Zapechnikov, Polina Kozhukhova, On the Cryptographic Resistance of End-to-End Secure Connections in the WhatsApp and Telegram Messaging Applications: NRNU MEPhI, Information Technology Security, Volume 24, No. 4, 2017
Dodging UN and US designations: Hafez Saeed maintains utility for Pakistan and China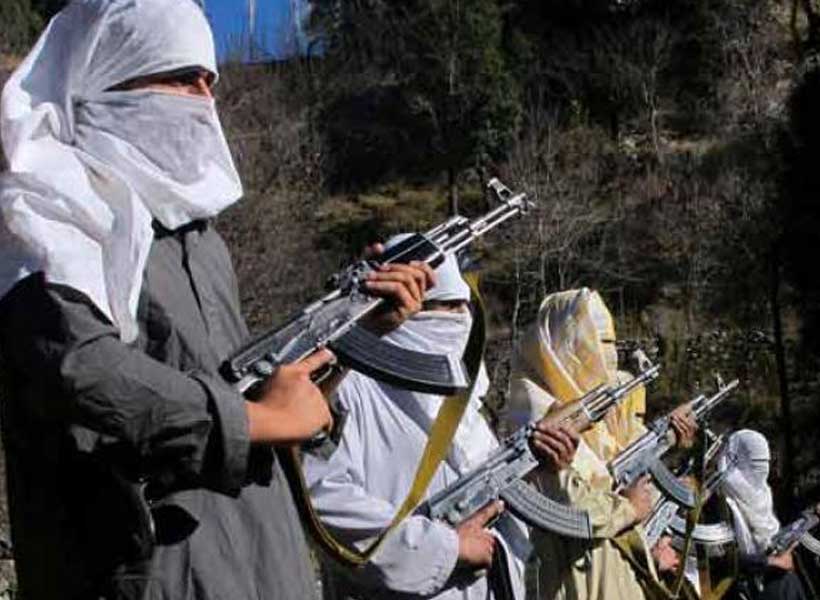 A recent upsurge in insurgent activity in Kashmir likely explains Pakistani and Chinese reluctance to crackdown on internationally designated militant Hafez Saeed and the network of groups that he heads.
So does the fact that Mr. Saeed and Lashkar-e-Taiba, an outlawed, India-focused ultra-conservative Sunni Muslim group widely seen as one of South Asia's deadliest, have assisted Pakistani intelligence and the military in countering militants like Tehrik-i-Taliban Pakistan, the Pakistani Taliban, that have turned against Pakistan itself.
Lashkar-e-Taiba has also been useful in opposing nationalist insurgents in Balochistan, a key node in China's Belt and Road initiative. The China Pakistan Economic Corridor (CPEC), a $50 billion plus China investment in Pakistani infrastructure and energy, is the initiative's single largest cost post with the Baloch port of Gwadar as its crown jewel.
The United States has put a $10 million bounty on the head of Mr. Saeed, who is believed to lead  Lashkar-e-Taiba (LeT) as well as Jamaat-ud-Dawa, an alleged LeT front, and is suspected of being the mastermind of the 2008 Mumbai attacks in which 166 people were killed.
Lashkar-e-Taiba is "not only useful, but also reliable. (Its)…objectives may not perfectly align with the security establishment's objectives, but they certainly overlap," says international security scholar Stephen Tankel.
The links between Lashkar-e-Taiba and the Pakistani security establishment are reflected in the fact that the group has recruited in some of the same areas as the military and that some former military officers have joined the group.
The relationship is reinforced by a fear in parts of Pakistan's security establishment that the group's popularity, rooted partly in social services provided by its charity arm, would enable it to wage a violent campaign against the state if the military and intelligence were to cut it loose.
So far, Pakistan with tacit Chinese backing appear to see mileage in the group's existence as a pinprick in India's side even if creating the perception of greater distance to the security establishment has become a more urgent necessity because of international pressure.
One way of doing so, is the apparent backing of Pakistani intelligence and the military of Mr. Saeed's efforts to enter the political mainstream by securing registration of a political party in advance of elections expected in July. Pakistan's election commission has so far held back on the application.
Speaking to the Indian Express, Major General Asif Ghafoor, a spokesman for Pakistan's intelligence service, Inter-Services Intelligence, said that "anything (Mr. Saeed) does, other than violence, is good. There is a process in Pakistan for anyone to participate in politics. The Election Commission of Pakistan (ECP) has its rules and laws. If he (Mr. Saeed) fulfils all those requirements that is for the ECP to decide."
Indian officials are not so sure. In a world in which demarcations between various militant groups are blurred, Indian intelligence expects a spike in attack in Kashmir this summer as a result of Lashkar-e-Taiba operatives joining groups like Jaish-e-Mohammed (JeM) and the Hizbul Mujahideen (HM).
Twenty-two security personnel and six civilians were either killed or injured in seven attacks in Kashmir in the first five weeks of this year. India said Lashkar-e-Taiba was responsible for an attack in March on soldiers and policemen in which three Army personnel, two policemen, and five militants were killed. Another 20 were killed in clashes in April between Lashkar-e-Taiba and security forces.
Lashkar-e-Taiba's utility notwithstanding, Pakistan and China are discovering that engagement with militants is never clean cut. Decades of Pakistani support of often Saudi-backed ultra-conservative Sunni Muslim militants has woven militancy into the fabric of militancy into segments of the military, intelligence, bureaucracy and the public.
"A military–mullah–militant nexus has existed for several decades in Pakistan. During this time, the Pakistani military has used religious and political parties connected, directly or indirectly, to various militant outfits as political proxies," Mr. Tankel said.
National security expert S. Paul Kapur and political scientist Sumit Ganguly noted that "the Pakistan-militant nexus is as old as the Pakistani state. From its founding in 1947 to the present day, Pakistan has used religiously motivated militant forces as strategic tools…  Supporting jihad has been one of the principal means by which the Pakistani state has sought to produce security for itself."
Decades later, the strategy is backfiring. Concern of increased domestic violence if Pakistan were to cut its links to militants and crackdown on them irrespective of their utility is heightened by the fact many of the groups operate either with no regard for the concerns of the security establishment or with the unsanctioned support of individual military and intelligence officials.
That is believed to have been the case in a string of sectarian attacks in Balochistan by Lashkar-e-Jhangvi (LeJ), ultra-conservative, anti-Shiite Sunni Muslim militants, in which hundreds of Shiites have been killed. China has also been a target of militants in Balochistan.
The spike in sectarian attacks prompted a military crackdown earlier this month. "While such intelligence-based operations are vital, they deal with the symptoms rather than the disease," cautioned Dawn newspaper.
Speaking in September last year in New York when he was still foreign minister, Khawaja Muhammad Asif acknowledged that Mr. Saeed and other Pakistani-backed militants have become liabilities. But even so, Mr. Asif appeared to be looking for wiggle room.
"I accept that they are liabilities but give us time to get rid of them because we don't have the assets to match these liabilities," Mr. Asif said.