Demonetization and Indian budget 2017 – An introduction
[yt_dropcap type="square" font="" size="14″ color="#000″ background="#fff" ] T [/yt_dropcap]he BJP government in India has unveiled annual budget on February 01, trying for recovery after deadly cash crunch, unleashed by PM Modi by his shock therapy, making people feel badly stranded at a crossroads without cash and not really knowing where exactly to go for getting their own money deposited in banks.
While demonetization forces the people to deposit all their money to banks, especially in rural areas where economy is hidden, Jaitley claimed his budget is focused on increasing rural incomes and boosting infrastructure, besides ushering in long-pending reforms in the financial sector.
Prime Minister Narendra Modi's surprise decision last November on a night as the results of US presidency poll were pouring in, to scrap high-value banknotes worth 86 percent of India's cash in circulation has hit consumer demand, disrupted supply chains and hurt capital investments. PM Modi did find some space in international news but he could not equal or outsmart Trump's grand victory defeating the "official candidate" Hillary. Clinton
As Gujarat CM, Modi had promised a vibrant economy during his 2014 maiden elections to parliament from Varanasi in UP, but India economy has only survived now- let alone becoming a strong one. That is below the target rate of 8 percent or more that Modi needs to create enough jobs for the 1 million young Indians who enter the workforce in India – a nation of 1.3 billion where half the population is below the age of 25.
Indian Finance Minister Arun Jaitley presented his budget as five states are going to assembly polls later this month the outcomes of which could decide the future politics of India as well as political alliances and equation. Arun Jaitley said that the impact on growth from the government's cash crackdown would wear off soon. "We are seen as an engine of global growth," Jaitley said as he delivered the opening remarks of his fourth budget.
Budgets are essentially statements on the status of national economy and they are meant to allocate resources for every sector of the nation and specify the sources of resources including taxes needed for developmental projects, etc. Generally the budgets remain as unfulfilled promises and project proposals as a lot of resources are being diverted and siphoned off by many "important" persons for their personal and private purposes, thereby making corruption inevitable at the source.
The budget talked about concessional tax rates being provided to those moving toward non-cash payment mechanisms, and making it mandatory for many Government transactions to move to digital, which again are important steps in this direction. The reduction of personal income tax at the lowest slab to 5 percent is more a gesture of goodwill for those who bore the pain of demonetization, rather than a big reward.
The budget makes clear the intention of the Government to fight black money and digitize the economy. Limiting the amount of cash per transaction to Rs. 3 lakh, reducing the limit of cash donations to trusts/political parties to Rs. 2,000 per person, and coming up with an innovative way of funding political parties (electoral bonds) are all excellent initiatives. The implementation, though, needs to be watched.
Jaitley's chief economic adviser advocated slashing personal income tax and accelerating cuts in corporate tax rates. He cautioned, however, against pursuing debt-fuelled fiscal expansion. Still, economists are penciling in a federal fiscal deficit of 3.3 percent of GDP for 2017/18. That would be higher than the 3 percent pledged earlier but lower than 3.5 percent that the government has budgeted for the year soon to end.
The BJP budget has been in consistent with the government's focus over the last two years on "fundamental" growth, rather than subsidies and loan waivers. It focused on increasing rural incomes and boosting infrastructure, besides ushering in long-pending reforms in the financial sector.
The rollout of a nationwide Goods and Services tax (GST), expected in July after years of delays, and could also weigh on economic growth. Countries that have introduced GST in the past have often faced a relative economic slowdown before the benefits of a unified tax regime feed through.
The budge, as well as the government, has not taken into account the suicides of farmers in rural areas, although the budget also provided for an additional Rs.20, 000 crores for the long-term irrigation fund under NABARD. The total allocations to rural, farm, and allied sectors saw a whopping 24 percent hike in outlay at over Rs 1, 87,000 crore.
The impetus given to affordable housing by according it the status of an 'Infrastructure Industry' and increasing the area eligible for affordable housing are steps in the right direction, which would ensure that more people in the country can afford to buy their own homes.
Reportedly, assets worth $7.6 trillion are stashed in tax havens across the globe. Jurisdictions known as 'tax havens' across the world offer powerful MNCs and rich individuals banking secrecy and the ability to sidestep financial regulations that apply to ordinary people. However, this secrecy sure hurts the public, as profits and wealth go untaxed, countries lose revenue and allocations in budgets shrink. Reportedly, assets worth $7.6 trillion are stashed in tax havens across the globe.
Not only the rich lords hoard black cash in the country, but the cross-border movement of money that is illegally earned, transferred or utilized (through trade manipulation, organized crime and corruption) or tax avoidance by multinational companies also cause over $1 trillion every year to illicit financial flows in developing countries, including India.
Double Taxation Avoidance Agreements (DTAAs) have been misused and exploited in the past, to avoid paying any taxes – resulting in double non-taxation – and re-routing black money through tax havens for investment in India. The General Anti-Avoidance Rules (GAAR) have also been adopted by the government, extends to deny double taxation avoidance benefits if deals in tax havens are found to be avoiding taxes.
The Union Budget has announced a few new laws to address financial crime – one for confiscation of property of economic offenders and another to deal with illicit deposit schemes. India will start exchanging information with other countries, and receive information regarding Indian citizens' assets abroad starting September 2017, on an automatic and periodic basis.
Still, economists are penciling in a federal fiscal deficit of 3.3 percent of GDP for 2017/18. That would be higher than the 3 percent pledged earlier but lower than 3.5 percent that the government has budgeted for the year soon to end.
While opinions vary on how long the disruptions caused by Modi's crackdown on untaxed and illicit wealth will last, there is near unanimity among economists that Asia's third-largest economy needs a helping hand.
The issue of combating blackmoney was not given proper thoughts. The budget speech did not draw attention to a number of initiatives taken by the government in the past few months to curb the menace of tax avoidance.
Government of India should seek to address these loopholes in the norms of international taxation at the national level, while simultaneously support the establishment of a representative and well-resourced global tax body under the auspices of the UN.
Observations
Demonetization has only further complicated the life of common people and has not succeeded in India because basically every politician and official dealing with economic affairs are corrupt and make wealth illegally that the state defends. Black money also has not many headway in real terms because there is no visible evidence that black money is disappearing from Indian scene. Without sincere intention by officals and politicians nothing can be set right in the country- the rulers since 1947 has only added rot to Indian system which is now defunct. Importantly, no politician party seems to be sincere about abolishing corruption and black money as that could negatively affect the funding of politics and polls by the rich and corporate lords that shamelessly thrive thanks to state protection and policies in their favor.
Budget statements are just the usual gimmick to fool the poor voters.
India acclaimed to be a "bright spot" in the world economy, and Finance Minister Arun Jaitley repeated the same as he unveiled his annual budget, adding that the impact on growth from the government's cash crackdown would wear off soon.
The BJP government's budget has kept in pace with the economic policy of India for the last many years since the large scale privatization cum divestment program during the Congress reign with Manmohan Singh as finance minister to promote WB and IMF polices, to release the money of the state sectors for use by the private compote lords and global multinational magnets to increase their own wealth instead of taking care of welfare programs of common men.
The BJP budget this year was a usual one and as former finance minister Chidambaram said there are no real high lights. Those who had expected relief for those who suffered as Modi imposed demonetization without adequate preparation too launch his pet financial dream of ending black and other dirty money in the country. Now it is clear that the black money is here to stay no matter what measures the government adopt mainly because they only corporate lords who control the government want all these dirty cash circulation so that they could make more profits- after the objective of all governments – both elected and electionless – serve the cause of the rich and corporate lords and for which, unfortunately, common people vote a party to power.
The worst of the cash crunch is now almost over, leaving behind a shaky nation, and the government expects it to be fully cleared by the end of April. A private manufacturing survey showed business is slowly returning to normal. Still, the finance ministry forecasts that growth could dip to as low as 6.5 percent in the current fiscal year to March, before picking up slightly in the coming fiscal year to between 6.75 and 7.5 percent. That is below the target rate of 8 percent or more that PM Modi needs to create enough jobs for the 1 million young Indians who enter the workforce in India – a nation of 1.3 billion where half the population is below the age of 25.
The BJP which, like the Congress party, promotes the rich and corporate lords to sponsor cricket and IPL type joint sport exercise to keep the people under illusions, pursues the congress policies by keeping in view the goals of World Bank and IMF, denying subsides and freebies to poor and under privileged- thereby they want to remove the poor classes altogether and increase the illegal wealth of the rich. That is basic of capitalism that fuels wars of imperialism for acquiring more resources- now energy resources of West Asia.
The merging of the Railway Budget with the general budget was done seamlessly and was touted as a historic move, ridding us of the colonial era practice of separate budgets. However, the rationale for merging the railway budget with general budget this year as a new experiment has caused confusion as a separate budget for rail steadily raised the facilities and working of the sector, increasing rails and spending more resources year by year. Unlike other transport sectors, railways have achieved great strides over years and rail system today is not what it was say 10 years back. As the largest employment sector railways is also the cheapest mode of transport in India.
The nation expected the finance minister and PM Modi to give details of demonetization efforts of the fo government giving a brief about the amount of blackmoney it should get and what are the new techniques being employed to tackle this grave anti-national mischief by liquor-cricket bosses like Mallya- a BJP MP with links everywhere especially with cricket bosses and other corporate lords. The Modi government refuses to take the people into confidence on demonetization.
Perhaps, the intentions of the government to guide the country onto the path of inclusive growth are clear. While there will always be some misses and hits in the budget, the Modi Government, unlike the Congress and even Vajpayee governments that religiously promoted corruption and blackmoney as their key policy, has shown the political will to fight corruption and black money, which have become strong appendages of our economy.
Taxes the major revenues for the governments but the Modi government is eager to be sympathetic to big business houses with tax rebates. The minister's roadmap in the FY-2015 budget promised to reduce the corporate tax rate to 25% within four years, even after three years.
In a difficult year, represented by growing global uncertainties, lower economic growth at home and increasing oil and commodity prices, the finance minister has done to sticking to the fundamentals and doing what is good for the economy, rather than for the vote bank.
While avoiding populist measures and focusing on investment activities that have a multiplier effect, Arun has also tried to garner additional resources through higher tax compliance, rather than higher tax rates. In fact, contrary to popular expectation, the definition of long term capital gains for property transactions was brought down to two years from three years.
The Day Afghanistan Changed Forever
The ongoing war in Afghanistan began 18 years ago by the United States and NATO, and apparently, the September 11 was one of the main reasons for the US attack on Afghanistan. This war began with the aim of the fall of the Taliban regime and the elimination of al-Qaeda's bases in Afghanistan. Although the US and NATO forces defeated the Taliban in the early days, the Taliban's defeat in 2001 was temporary and the Taliban began its war operations in different parts of the country soon. Now, it has become stronger than the early of days of the twenty-first century over the past 17 years. Insecurity has spread from the south to the northern regions of the country, and now much of the territory of Afghanistan is outside the control of the government.
During the Jihad against the Soviet Union in Afghanistan, thousands of Arab fighters fought alongside the Afghans against the Soviet Union, and subsequently, they were sheltered by the Mujahidin under the leadership of Mr. Rabbani, the second president of the Islamic State of Afghanistan after the fall of Democratic Republic of Afghanistan regimes. Then, when the Taliban dominated more than 90 percent of Afghanistan's territory, including al-Qaeda leader Osama bin Laden, a number of Arabs who had been living in Afghanistan since 1996, supported the Taliban groups in Afghanistan.
With the occurrence of September 11, 2001, that members of the al-Qaeda network were accused of taking part in the incident, the United States attacked Afghanistan and began a bloody war in the country after the fall of the Taliban regime. Osama bin Laden was in Afghanistan, and President George W. Bush announced on September 20, 2001, his stance against the Taliban government as following:
I.All al-Qaeda leaders should be handed over to the United States;
II.All foreign prisoners in the Taliban's custody should be released and submitted to the United States;
III.All the terrorist training camps should be closed in Afghanistan;
IV.And the Taliban regime should allow the United States to have full access to Al-Qaeda camps for inspection.
The Taliban government stated through its embassy in Pakistan that the United States has not yet provided any evidence of Osama bin Laden's involvement in the September 11 attacks. According to Taliban ambassador Mullah Abdul Salam Zaeif in Islamabad, the Taliban government made great efforts to verify the incident, but the United States did not retreat from the decision to invade Afghanistan. According to him, the September 11 attacks were not accidental, but the United States had already planned military presence in Afghanistan in order to secure its long-term interests in the region. The Taliban three times offered Osama bin Laden's trial to the US government for the September 11 events, rejected by the United States every three times.
On October 07, 2001, the US air strikes began, and on October 31, the United Nation's Forces joined Kabul with the help of US air strikes, and the Taliban regime was overthrown. On November 25, the Bonn Conference on Afghanistan was held, and within 10 days, it established a temporary administration headed by Hamid Karzai. These successive accidents occurred rapidly that surprised everyone in Afghanistan. People were dancing and singing on the streets and roads celebrating the defeat of the Taliban and welcoming the United Nation Forces led by the US. But unfortunately, the positive changes and bestowed joys were temporary. By elapsing year, the situation of Afghanistan was getting worse than the previous year. Afghans were encountering challenges and problems that were rare in their nature and severity. This paper aims to analyze the events after the overthrow of the Taliban regime that changed the feature and situation of Afghanistan forever.
The Challenges that Afghanistan Rarely Experienced Prior to 11/9 Attacks
Roaming of regional and international terrorist groups into Afghanistan: After the fall of the Taliban's regime in Nov. 2001, the number of terrorist groups increased in Afghanistan. It is said that there are 21 terrorist groups fighting with the Afghan Armed Forces and international forces stationed in Afghanistan. These groups include Tehreek-e-Taliban Afghanistan and the Haqqani Network, Jamaat al-Dawa al-Quran, ISIL, al-Qaeda, al-Qaeda in southern Asia, al-Mujahideen party, Taliban militant, Tehreek-e-Taliban Pakistan, Islamic Movement Movement, Movement Al-Jihad Bangladesh, Lashkar-e-Jhangvi, Jash Mohammad, Lashkar-e-Taiba, Tariq Guider's group, Jamaat-e-Alahar, Jondallah, Islamic Movement of Uzbekistan, Islamic Movement of Turkmenistan, Islamic Jihad and Qods Force.
Climbing of poverty and unemployment: Afghanistan is one of the poorest countries in the world and is widely supported by the foreign countries, even though the country's economic growth is said to be about 2.6 percent by the end of the year. According to a new survey issued in Afghanistan in comparison to a decade ago, poverty increased by 21%.According to the source, the poverty line has risen from 38% in 1391 to 54% in 1395. The level of poverty is growing in Afghanistan simultaneously with an infusion of billions of dollars by foreign countries into Afghanistan. The United States Agency for the Reconstruction of Afghanistan (SIGAR) articulates that the United States contributed to Afghanistan from 2002 to January 30, 2013, was about $ 1.4 billion more than the Marshall Plan budget for the reconstruction of 16 Western European countries after World War II.
Heavy human loss: studies and issued reports echo that the number of foreign military victims in Afghanistan since the start of the war in 2001 to 2018, in total, 3,546 foreign troops have been killed from 30 countries in Afghanistan, with 2408 from the United States, 455 from the UK, and 158 from Canada, had the highest casualties in war against the Taliban in Afghanistan. After the attack on al-Qaeda on September 11, 2001, the US-led coalition invaded Afghanistan on October 7th and overthrew the Taliban regime, but the war has continued so far, during which time Afghan security forces and civilians also suffered heavy casualties. As per the reports by the foreign independent researchers, since the fall of Taliban's regime up to now, around 13,000 Afghan armed forces, including local police have been killed in the war against the insurgents.
According to a Brown University research report from the United States, the Afghan conflict since 2001, when the Taliban regime collapsed by US-led forces, has left nearly 100,000 dead and injured. The study, titled "War Expenditures," conducted by the Watson Institute for International Studies at Brown University in the United States, addresses the casualties associated with war and displacement in Afghanistan and Pakistan from 2001 to 2014. The findings show that 26,270 Afghan civilians lost their lives as a direct consequence of the war and wounded 29,900 ones. The total death toll reported in this report includes civilian casualties, Taliban and other insurgent groups, US and coalition forces, as well as welfare workers and journalists.
Unprecedented natural resource losses: Afghanistan's mineral resources, estimated at between $ 1 trillion and $ 3 trillion, have been an attractive potential for a long time. But the same mineral resources also fueled war and armed conflicts in Afghanistan. In a country like Afghanistan where formerly widespread corruption, an active insurgency, and scarcity of infrastructure and institutions have crippled it, mineral resources represent another potential source of instability. Millions of dollars go through pockets of armed groups, insurgents and armed forces through the extraction of illegal mines, while Afghan people benefit from only a small portion of the wealth generated from these projects. The Afghan government benefits little from its natural mines. It is estimated that there are currently about 1,400 illegal mine extractions in Afghanistan. According to the Global Witness report, 2016, "Military earnings of warlords and Taliban from a small Badakhshan region are equal to the total income of the Afghan Government's natural resources sector."In 2014, armed groups from two districts of the Diodara mine in Karan and the Manjan in Badakhshan province earned about $ 20 million. Illegal extraction of mines only undermines the impact of the Afghan security forces and the legitimacy of the state, but also it is a major obstacle to the development of the economy, including the mining industry.
Increasing violence against women: Afghanistan's Independent Human Rights Commission's statistics echo that violence against women has increased in recent years. For example, Afghanistan's Independent Human Rights Commission's 2017 annual report shows that violence against women in Afghanistan has increased by 8.6%.The report states that 5575 cases of violence have been registered in 2017. This figure was 5132 in 2016.It projects a huge increase in violence against women over the past years. Of the total recorded violence, more than 1,500 cases of physical violence, more than 360 cases of sexual violence, more than 1,800 verbal and psychological violence, more than 1,100 cases of economic violence and remaining violence have been reported in response to behaviors that are traditionally (social traditions) are disgraceful. In the reported physical violence section, more than 1,200 cases of beatings, 10 incidents, 57 injuries, 45 forced labor and 234 deaths were included. The Independent Human Rights Commission says that the statistics do not show the full reality due to the extent of this problem, and many cases of violence against women are likely to remain hidden for reasons of custom and lack of security.
Mass migration and brain drain: the number of Afghan citizens who left the country in 2014 is more than those who left the country in 2001. According to United Nations statistics, since 2002, about 5 million immigrants have returned to Afghanistan, but the trend has fallen sharply over the past two years, and in 2014, only about 10,000 people have returned to Afghanistan. While in the first eight months of 2015, more than 122,000 Afghan citizens have requested asylum from European countries. Compared to the first six months of 2014, this figure that represents around 24,000 Afghan citizens who fled Afghanistan indicate a shocking increase in migration. Now the citizens of Afghanistan are the second largest refugee group in Europe. Among those who leave Afghanistan for other countries are mostly educated persons and professionals. The withdrawal of highly educated and highly trained people from Afghanistan is one of the bitter consequences of the war in that country. For sure, the withdrawal of human resources from Afghanistan will undermine its human resources. Many Afghan experts consider the deterioration of the security situation, the recession and the loss of labor opportunities and corruption in various organizations of the country as the main source of people's frustration for the future.
Escalation of addicted persons and narcotics trade: in Afghanistan, drug addiction has become one of the most important health and social crises in recent years, and it can be said that due to the large volume of poppy production, on the one hand, the consequences of three decades of conflict, unemployment, and the weakness of strategic health programs, on the other hand, has heightened this dilemma its shadow every day. A recent study by the International Department of Counter Narcotics and the Law Enforcement of the US Department of State in cooperation with Afghan Ministries of Public Health and Counter Narcotics project that 11 percent of the Afghan population uses drugs. More surprisingly, according to some surveys, 12 to 41 percent of police forces are addicted to cannabis (New York Times, 2011). Similarly, in recent years, there has been an increase in drug use, and in particular, the use of drug injection throughout Afghanistan (Ted et al., 2009).This is due to the increase in the availability of and increased opium production in Afghanistan (UNODC, 2012), due to poor social and economic opportunities (Ted et al., 2009), the return of addicted migrants to Afghanistan (Hankins et al., 2002). The number of drug addicts in Afghanistan reached 920,000 in Afghanistan in 2005, according to Afghan Minister of Health 2005 report. The figure reached more than a million in 2009 and reached three million in 2014 that demonstrate a shocking increase.
Weak sovereignty despite granted billions of dollars by foreign countries: the US Special Inspector General for Afghanistan Reconstruction 2016 report demonstrates that the United States since 2001 up to now had contributed $ 59.8 billion to equip, reinforce and train the armed forces of Afghanistan (40.2 billion to the army and 19.6 billion to the police) excluding 2017 and 2018 and other international donors' contributions. The report adds that the Afghan government is controlling just over 61 percent of the country's land, which has 68.5 percent of the country's population (22 million out of 32.1 million). However, according to the report, 28.4 percent of the country's land, which is home to 22.7 percent of the population (7.3 million), is in conflict and more than 10 percent of the rest of the country's land is home to two million and eight thousand people (8.7% of the population) are under the control of insurgents.
Conclusion
Some analysts believe that the reappearance of al-Qaeda, Taliban control over parts of Afghanistan and the emergence of ISIL in the country indicate that Afghanistan is on the downside in its security. Moreover, the national and international critics' voice regarding Afghanistan's reconstruction process after 2001 is rampant and gets more widespread every day. They are criticizing the mismanagement of reconstruction works, spending international aids, prevailing financial and administrative corruption, lack of fairness and transparency in political process such as election and so on. What is disputed is the magnitude and quality of the changes that have taken place in Afghanistan over the past years. Some analysts believe the changes that Afghanistan underwent could be more fundamental and constructive if the Afghan government's leaders have had serious determination in rebuilding the infrastructures of Afghanistan after the fall of Taliban regime in Nov. 2001. However, still, there is time until the end of the presence of foreign troops by 2024 to change the situation in Afghanistan.
Fall of Dhaka: Lessons Pakistan should Never Forget
In 1971, nearly five decades ago Pakistan lost its eastern part after civil war; loss of that part is one of the biggest tragedies in the history of this country. Pakistan not only loss its geography but also its face that how political, economic and ethnic grievances, if not solved timely could divide a nation which was founded on the base of ideology. It brings us to the point that ideologies do play important role in bringing people together to form a nation but they cannot act as binding factor if political, lingual and cultural liberties are not respected by the all segments of the nation.
Fall of Dhaka  endorsed the proverb that "you cannot always create a situation but can always exploit one", when India took a benefit of the worsening situation in eastern border and not only send its forces but also provide finances and arms to the gorillas. Resultantly, the internal conflict took the situation of civil war in Eastern Pakistan and full fledge war between Indian and Pakistan.
In 1971, other external powers from whom intervention was expected to stop the war never intervened to stop the war as result Pakistan had to rely on itself. This act of external powers like US and China reveals that there are no permanent friends and enemies in international system but only permanent interests. So, to protect one's own interests and sovereignty only reliable allay is one's self. This lesson learned by Pakistan in 1971 war was duly endorsed by the India's 1974 nuclear test, which brought Pakistan closer to the decision of nuclearization for its security vis-à-vis India.
Most important lessons from 1971 for Pakistan lies with the internal situation of country actors like only played their part in exploiting the situation but not in creating the situation. Today Pakistan has secured itself against Indian aggression and has also learned that if internal situation ever goes South it will be exploited by India. Moreover, Pakistan knows that Indian intelligence agencies are playing their part in supporting the banned military outfits in Pakistan; its example is arrest of Kulboshen Yadev, serving officer of Indian Navy from Baluchistan. Who later on excepted that RAW is supporting and funding Balcuh Liberation Army. But the question here arises why parties like BLA come into being? Its first answer could be that because there are always anti-state element within the state. But, another reason could be the grievances which are not addressed by the governments and resultantly armed movements are started to solve these grievances.
However, need of the hour is that elected governments should work more towards the political rights of the neglected parts of country which are continuously demanding these rights. At the moment, different segments in society are demanding the separate provinces for themselves because their issues are not streamlined in larger provinces. One such example is demand of Seraiki province by the people of South Punjab, which should be readily accepted. Not only the demand of Seraiki Province but of other provinces as well. Moreover, we should have learned from the fall of Dhaka and have taken the measures to included Gilgit-Baltistan into national streamline as this is the demand of the people of that area. So, that their issues and voice could reach into the parliament through their elected representatives.
Another alarming factor is the rise of ethnicity in the country. One cannot deny the role of ethnicity in bringing the 1971 upon Pakistan.  now, after 48 years of 1971 Pakistan is still divided into ethnic conflicts and different ethnic minorities are targeted inn different part of the country. The positive aspects are that ethnicity is not supported by any government but its mere existence in state is alarming and should be controlled.
These issues which Pakistan is facing should be addressed properly and resolved as we have learned from 1971 that they have the potential to become national security threats and can even lead to the disintegration of the country. It is also the responsibility of governments to cater political and economic rights of its citizens as it promotes national integration and put county on the path of prosperity.
Pakistan Can Play Important Role in Afghan Peace Process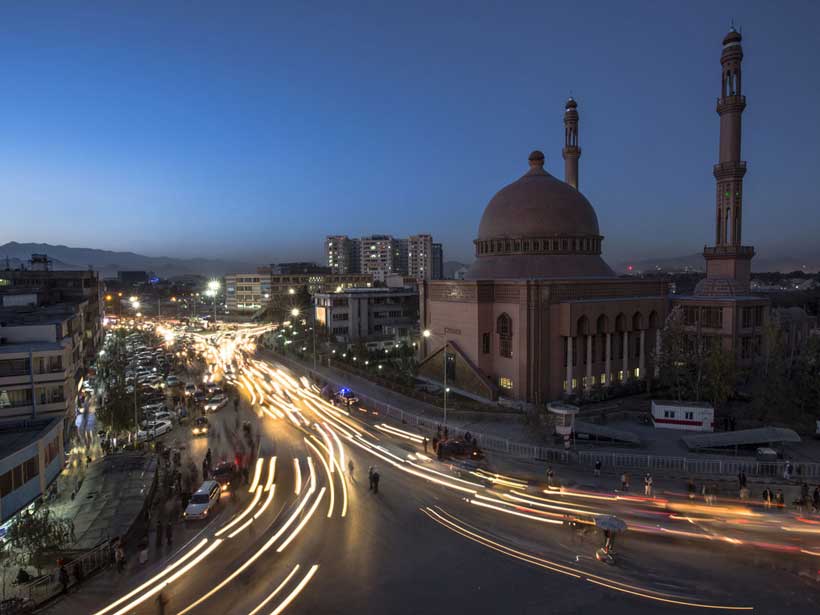 No sufficient food, No education, No health Care, Severe shortage of electricity, Shortage of fuel, are witnessed in Afghanistan. It seems the sufferings of Afghans are going to end. The world has realized that it is enough and now think in restoration of peace and stability in Afghanistan. The common man has suffered for more than 4 decades, which started with USSR invasion of Afghanistan and then internal power struggle among various factions of Afghanistan and finally after 9-11 incident US, NATO and allied forces entered into Afghanistan. NATO allies have been fighting in Afghanistan for 17 long years, but are still without control anywhere in the country. Even now, the US Army cannot move freely and fearlessly outside of Bagram Airbase. Taliban forces still control major parts of the country.
Afghanistan, is a landlocked country located withinSouth-Central Asia. Afghanistan is bordered by Pakistan, Iran, Turkmenistan,Uzbekistan, Tajikistan and China. With its population of 35 million approximately, having a GDP (nominal) of 22 billion US dollars in total, andper capita income of 600 Dollars only. Rich with minerals and natural resources,and well-known for its fruits and nuts, still suffering and laying among the least developed country of the world, ranked 177. Four decades of war hasdamaged the whole country and whole nation is victim of war imposed on them.
Its geopolitical location is vital for the wholeregion, as it connects Central Asia, Iran, China, and Russia, with Pakistanleading towards Warm Waters – Arabian Sea or Indian Ocean. All of the countries are suffering due to instability in Afghanistan and desires a long lasting peace and stability in Afghanistan. 
In fact, Afghanistan was never totally ruled by foreign powers, although in the country's history many misadventures happened.The people of Afghanistan always defeated invaders. It has been invaded by Alexander the Great, Mauryas, Muslim Arabs, Mongols, British, Soviets and since2001, by the United States with NATO-allied countries. But it has proved itselfunconquerable. Afghans are brave people and believe in freedom only.
All of regional countries, including central AsianStates, Russia, Iran, China and Pakistan were trying to bring Peace and Stability in Afghanistan. Several initiatives for peace in Afghanistan were taken in past, but none was successful as they were not involved or owned by locals –Taliban and were opposed by US and its allies. The US-backed elected Governments in Afghanistan, do not enjoy popularity among masses and may notrepresent the voice of common Afghan national.
Pakistan, being neighbors with a long common border, understands Afghanistan well. We share rivers, mountains and a common culture, language and ethnicity and language. That is why we understand Afghanistan much better than anybody else. The role which Pakistan can play, no other nation can. There is no other country to substitute Pakistan in this regard. US was trying involve India in Afghan Issues, but due to the reason it does not have any land linkage, neither any cultural or ethnic commonalities with Afghan,cannot understand their society or issues and helpless in resolving their issues. The world may acknowledge Pakistan sacrifices and positive role in thisregion. Pakistan sincerely wishes for peace and stability in Afghanistan, andas we have suffered losses of around 75,000 lives and $250 billion due to unrest in Afghanistan. We will be the first nation to support peace and stability in Afghanistan.
Pakistan was very close ally with the US-led Westalliance, for almost seven decades. We were partners during the Cold Waragainst "Communism Threat" and a frontline state against the USSR invasion ofAfghanistan, a strong supporter and close ally during the war on terror.Pakistan was strongest ally with West out-side NATO. Pakistan can play a vitalrole in a sustainable solution to the Afghan conflict. Complete withdrawal andan Afghan-led solution is the only permanent way out. Pakistan can facilitate an honorable and safe passage for US withdrawal.
Prime Minister, Imran Khan, a longtime critic of theAfghan war, is in the driving seat in Pakistan. In his maiden speech after winning the election on July 26, he expressed his wish to resolve Afghan issues. Hisstance, though very unpopular a few years ago, is extremely popular now,domestically as well as internationally, especially coincides with the currently emerged Americans approach. The US government knows that Pakistanunder Khan's leadership can woo the Taliban into accepting some kind oflong-term ceasefire.
Pakistan wants to help with the Afghan process; peace in Afghanistan would be the best thing that could happen to Pakistan in adecades, but certainly not at Pakistan's expense. US has asked Pakistan tobring the Taliban back to the table. How can Pakistan do this when the US had previously intentionally derailed the quadrilateral peace process? Recently killing of Senator Sami-ul-Haq, who enjoys immense good-will among Taliban, wasa conspiracy to sabotage "Peace Process".
The US has to wake up to the realities in Pakistan. It cannot expect on one hand to cancel Pakistan's Coalition Support Fund reimbursements and on the other hand signing multibillion-dollar projects withIndia and still expect Pakistan to commit wholeheartedly to American interestsin Afghanistan. Criticizing Pakistan on "religious freedom" issues, while ignoring Israel and India, who are engaged in genocide and worst atrocities against muslin and other minorities in their countries. On one hand the USobjects to the China-Pakistan Economic Corridor and resists Pakistan's economic takeoff. But on the other hand it breaks its own rules when it allows India tobuy defense equipment from both Russia (S-400) and the US and initiates an armsrace in the region. Arming India could destabilize the whole region and constitute a direct threat to its smaller neighbors. Putting sanction on "IranTrade" but giving exception to India unjustifiably. The Americans need torestore trust practically, through their actions, verbal statement may not besufficient.
The Taliban have been very clear in their demands from the very beginning, and that is a complete withdrawal of the US and its allied forces from Afghanistan. However, this might not be acceptable to the US so easily at this stage. But there are people in US who thinks that after spending trillion of dollars, and still no achievement on ground, is blunder. Tax payerare asking the government for accountability of heavy expenditures and wastage of their tax collected money. We hope, in the wider interest of humanity, US may show flexibility. It will be good for Afghanistan, the region and over-all for whole world.
Pakistan was close ally with US for 7 decades and willing to work closely with US and want to play its inevitable role in Peace and Stability of Afghanistan and Region. But we need a long term, friendship and cooperation with US, based on UN charter on the same lines how China-Pakistan friendship is booming and ever-green. We may not be "hired Gun"and "sub-contractor" for a miner part of any misadventure, which can be disposed-off after its utilization. Our role should be acknowledged and positive and sustainable and long term. We were good friends and wanted to begood friends forever. Our interests are emerging toward convergence and we must understand the emerging geopolitics. Let's think tanks , intellectuals and bureaucracy (Civil and Military) in both countries work hard to bring the two nation on same page and work together in complete harmony for better tomorrow. Keep on struggling to achieve our common goals and realize our common dreams.