Demonetization and Indian budget 2017 – An introduction
[yt_dropcap type="square" font="" size="14″ color="#000″ background="#fff" ] T [/yt_dropcap]he BJP government in India has unveiled annual budget on February 01, trying for recovery after deadly cash crunch, unleashed by PM Modi by his shock therapy, making people feel badly stranded at a crossroads without cash and not really knowing where exactly to go for getting their own money deposited in banks.
While demonetization forces the people to deposit all their money to banks, especially in rural areas where economy is hidden, Jaitley claimed his budget is focused on increasing rural incomes and boosting infrastructure, besides ushering in long-pending reforms in the financial sector.
Prime Minister Narendra Modi's surprise decision last November on a night as the results of US presidency poll were pouring in, to scrap high-value banknotes worth 86 percent of India's cash in circulation has hit consumer demand, disrupted supply chains and hurt capital investments. PM Modi did find some space in international news but he could not equal or outsmart Trump's grand victory defeating the "official candidate" Hillary. Clinton
As Gujarat CM, Modi had promised a vibrant economy during his 2014 maiden elections to parliament from Varanasi in UP, but India economy has only survived now- let alone becoming a strong one. That is below the target rate of 8 percent or more that Modi needs to create enough jobs for the 1 million young Indians who enter the workforce in India – a nation of 1.3 billion where half the population is below the age of 25.
Indian Finance Minister Arun Jaitley presented his budget as five states are going to assembly polls later this month the outcomes of which could decide the future politics of India as well as political alliances and equation. Arun Jaitley said that the impact on growth from the government's cash crackdown would wear off soon. "We are seen as an engine of global growth," Jaitley said as he delivered the opening remarks of his fourth budget.
Budgets are essentially statements on the status of national economy and they are meant to allocate resources for every sector of the nation and specify the sources of resources including taxes needed for developmental projects, etc. Generally the budgets remain as unfulfilled promises and project proposals as a lot of resources are being diverted and siphoned off by many "important" persons for their personal and private purposes, thereby making corruption inevitable at the source.
The budget talked about concessional tax rates being provided to those moving toward non-cash payment mechanisms, and making it mandatory for many Government transactions to move to digital, which again are important steps in this direction. The reduction of personal income tax at the lowest slab to 5 percent is more a gesture of goodwill for those who bore the pain of demonetization, rather than a big reward.
The budget makes clear the intention of the Government to fight black money and digitize the economy. Limiting the amount of cash per transaction to Rs. 3 lakh, reducing the limit of cash donations to trusts/political parties to Rs. 2,000 per person, and coming up with an innovative way of funding political parties (electoral bonds) are all excellent initiatives. The implementation, though, needs to be watched.
Jaitley's chief economic adviser advocated slashing personal income tax and accelerating cuts in corporate tax rates. He cautioned, however, against pursuing debt-fuelled fiscal expansion. Still, economists are penciling in a federal fiscal deficit of 3.3 percent of GDP for 2017/18. That would be higher than the 3 percent pledged earlier but lower than 3.5 percent that the government has budgeted for the year soon to end.
The BJP budget has been in consistent with the government's focus over the last two years on "fundamental" growth, rather than subsidies and loan waivers. It focused on increasing rural incomes and boosting infrastructure, besides ushering in long-pending reforms in the financial sector.
The rollout of a nationwide Goods and Services tax (GST), expected in July after years of delays, and could also weigh on economic growth. Countries that have introduced GST in the past have often faced a relative economic slowdown before the benefits of a unified tax regime feed through.
The budge, as well as the government, has not taken into account the suicides of farmers in rural areas, although the budget also provided for an additional Rs.20, 000 crores for the long-term irrigation fund under NABARD. The total allocations to rural, farm, and allied sectors saw a whopping 24 percent hike in outlay at over Rs 1, 87,000 crore.
The impetus given to affordable housing by according it the status of an 'Infrastructure Industry' and increasing the area eligible for affordable housing are steps in the right direction, which would ensure that more people in the country can afford to buy their own homes.
Reportedly, assets worth $7.6 trillion are stashed in tax havens across the globe. Jurisdictions known as 'tax havens' across the world offer powerful MNCs and rich individuals banking secrecy and the ability to sidestep financial regulations that apply to ordinary people. However, this secrecy sure hurts the public, as profits and wealth go untaxed, countries lose revenue and allocations in budgets shrink. Reportedly, assets worth $7.6 trillion are stashed in tax havens across the globe.
Not only the rich lords hoard black cash in the country, but the cross-border movement of money that is illegally earned, transferred or utilized (through trade manipulation, organized crime and corruption) or tax avoidance by multinational companies also cause over $1 trillion every year to illicit financial flows in developing countries, including India.
Double Taxation Avoidance Agreements (DTAAs) have been misused and exploited in the past, to avoid paying any taxes – resulting in double non-taxation – and re-routing black money through tax havens for investment in India. The General Anti-Avoidance Rules (GAAR) have also been adopted by the government, extends to deny double taxation avoidance benefits if deals in tax havens are found to be avoiding taxes.
The Union Budget has announced a few new laws to address financial crime – one for confiscation of property of economic offenders and another to deal with illicit deposit schemes. India will start exchanging information with other countries, and receive information regarding Indian citizens' assets abroad starting September 2017, on an automatic and periodic basis.
Still, economists are penciling in a federal fiscal deficit of 3.3 percent of GDP for 2017/18. That would be higher than the 3 percent pledged earlier but lower than 3.5 percent that the government has budgeted for the year soon to end.
While opinions vary on how long the disruptions caused by Modi's crackdown on untaxed and illicit wealth will last, there is near unanimity among economists that Asia's third-largest economy needs a helping hand.
The issue of combating blackmoney was not given proper thoughts. The budget speech did not draw attention to a number of initiatives taken by the government in the past few months to curb the menace of tax avoidance.
Government of India should seek to address these loopholes in the norms of international taxation at the national level, while simultaneously support the establishment of a representative and well-resourced global tax body under the auspices of the UN.
Observations
Demonetization has only further complicated the life of common people and has not succeeded in India because basically every politician and official dealing with economic affairs are corrupt and make wealth illegally that the state defends. Black money also has not many headway in real terms because there is no visible evidence that black money is disappearing from Indian scene. Without sincere intention by officals and politicians nothing can be set right in the country- the rulers since 1947 has only added rot to Indian system which is now defunct. Importantly, no politician party seems to be sincere about abolishing corruption and black money as that could negatively affect the funding of politics and polls by the rich and corporate lords that shamelessly thrive thanks to state protection and policies in their favor.
Budget statements are just the usual gimmick to fool the poor voters.
India acclaimed to be a "bright spot" in the world economy, and Finance Minister Arun Jaitley repeated the same as he unveiled his annual budget, adding that the impact on growth from the government's cash crackdown would wear off soon.
The BJP government's budget has kept in pace with the economic policy of India for the last many years since the large scale privatization cum divestment program during the Congress reign with Manmohan Singh as finance minister to promote WB and IMF polices, to release the money of the state sectors for use by the private compote lords and global multinational magnets to increase their own wealth instead of taking care of welfare programs of common men.
The BJP budget this year was a usual one and as former finance minister Chidambaram said there are no real high lights. Those who had expected relief for those who suffered as Modi imposed demonetization without adequate preparation too launch his pet financial dream of ending black and other dirty money in the country. Now it is clear that the black money is here to stay no matter what measures the government adopt mainly because they only corporate lords who control the government want all these dirty cash circulation so that they could make more profits- after the objective of all governments – both elected and electionless – serve the cause of the rich and corporate lords and for which, unfortunately, common people vote a party to power.
The worst of the cash crunch is now almost over, leaving behind a shaky nation, and the government expects it to be fully cleared by the end of April. A private manufacturing survey showed business is slowly returning to normal. Still, the finance ministry forecasts that growth could dip to as low as 6.5 percent in the current fiscal year to March, before picking up slightly in the coming fiscal year to between 6.75 and 7.5 percent. That is below the target rate of 8 percent or more that PM Modi needs to create enough jobs for the 1 million young Indians who enter the workforce in India – a nation of 1.3 billion where half the population is below the age of 25.
The BJP which, like the Congress party, promotes the rich and corporate lords to sponsor cricket and IPL type joint sport exercise to keep the people under illusions, pursues the congress policies by keeping in view the goals of World Bank and IMF, denying subsides and freebies to poor and under privileged- thereby they want to remove the poor classes altogether and increase the illegal wealth of the rich. That is basic of capitalism that fuels wars of imperialism for acquiring more resources- now energy resources of West Asia.
The merging of the Railway Budget with the general budget was done seamlessly and was touted as a historic move, ridding us of the colonial era practice of separate budgets. However, the rationale for merging the railway budget with general budget this year as a new experiment has caused confusion as a separate budget for rail steadily raised the facilities and working of the sector, increasing rails and spending more resources year by year. Unlike other transport sectors, railways have achieved great strides over years and rail system today is not what it was say 10 years back. As the largest employment sector railways is also the cheapest mode of transport in India.
The nation expected the finance minister and PM Modi to give details of demonetization efforts of the fo government giving a brief about the amount of blackmoney it should get and what are the new techniques being employed to tackle this grave anti-national mischief by liquor-cricket bosses like Mallya- a BJP MP with links everywhere especially with cricket bosses and other corporate lords. The Modi government refuses to take the people into confidence on demonetization.
Perhaps, the intentions of the government to guide the country onto the path of inclusive growth are clear. While there will always be some misses and hits in the budget, the Modi Government, unlike the Congress and even Vajpayee governments that religiously promoted corruption and blackmoney as their key policy, has shown the political will to fight corruption and black money, which have become strong appendages of our economy.
Taxes the major revenues for the governments but the Modi government is eager to be sympathetic to big business houses with tax rebates. The minister's roadmap in the FY-2015 budget promised to reduce the corporate tax rate to 25% within four years, even after three years.
In a difficult year, represented by growing global uncertainties, lower economic growth at home and increasing oil and commodity prices, the finance minister has done to sticking to the fundamentals and doing what is good for the economy, rather than for the vote bank.
While avoiding populist measures and focusing on investment activities that have a multiplier effect, Arun has also tried to garner additional resources through higher tax compliance, rather than higher tax rates. In fact, contrary to popular expectation, the definition of long term capital gains for property transactions was brought down to two years from three years.
The "Neo-Cold War" in the Indian Ocean Region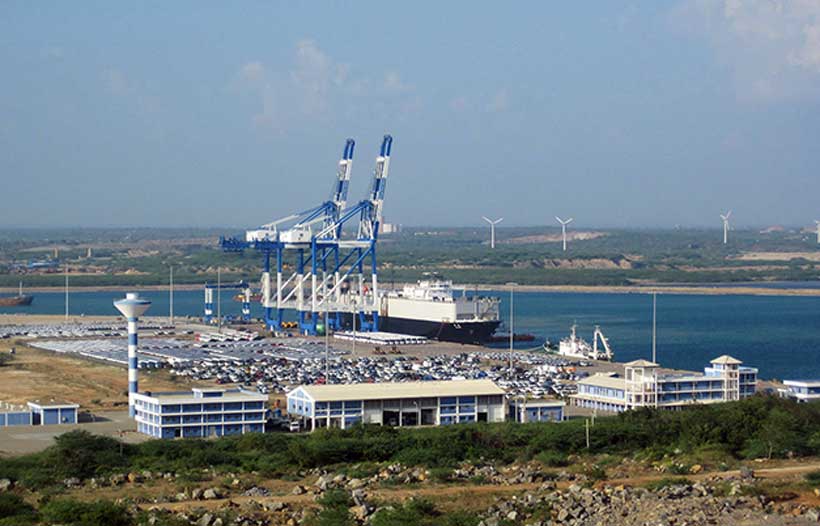 Addressing an event last week at London's Oxford University, Sri Lankan Prime Minister Ranil Wickremesinghe said some people are seeing "imaginary Chinese Naval bases in Sri Lanka. Whereas the Hambantota Port (in southern Sri Lanka) is a commercial joint venture between our Ports Authority and China Merchants – a company listed in the Hong Kong Stock Exchange."
Prime Minister Wickremesinghe has denied US' claims that China might build a "forward military base" at Sri Lanka's Hambantota port which has been leased out to Beijing by Colombo. Sri Lanka failed to pay a Chinese loan of $1.4 billion and had to lease the China-developed port to Beijing for 99 years. Both New Delhi and Washington had in the past expressed concerns that Beijing could use the harbor for military purposes.
The USA, China, and India are the major powers playing their key role in the "Neo-Cold War" in Central Asian landmass and the strategic sea lanes of the world in the Indian Ocean where 90% of the world trade is being transported everyday including oil. It is this extension of the shadowy Cold War race that can be viewed as the reason for the recent comment made by the US Vice President Mike Pence that China is using "debt diplomacy" to expand its global footprint and Hambantota "may soon become a forward military base for China's expanding navy".
According to some analysts, the deep-water port, which is near a main shipping route between Asia and Europe, is likely to play a major role in China's Belt and Road Initiative.
In his book "Monsoon" Robert D. Kaplan (2010), a senior fellow at the Centre for a New American Security notes the following:
[…] the Indian Ocean will turn into the heart of a new geopolitical map, shifting from a unilateral world power to multilateral power cooperation. This transition is caused by the changing economic and military conditions of the USA, China and India. The Indian Ocean will play a big role in the 21st century's confrontation for geopolitical power. The greater Indian Ocean region covers an arc of Islam, from the Sahara Desert to the Indonesian archipelago. Its western reaches include Somalia, Yemen, Iran, and Pakistan — constituting a network of dynamic trade as well as a network of global terrorism, piracy, and drug trafficking […]
Two third of the global maritime trade passes through a handful of relatively narrow shipping lanes, among which five geographic "chokepoints" or narrow channels that are gateway to and from Indian ocean: (1) Strait of Hormuz (2) Bab el-Mandab Passage (3) Palk Strait (4) Malacca and Singapore Straits and (5) Sunda Strait.
While Lutz Kleveman (2003), argues that the Central Asia is increasingly becoming the most important geostrategic region for the future commodities, Michael Richardson (2004) on the other hand explains that the global economy depends on the free flow of shipping through the strategic international straits, waterways, and canals in the Indian Ocean.
According to the US Energy Information Administration (EIA)  report published in 2017, "world chokepoints for maritime transit of oil are a critical part of global energy security. About 63% of the world's oil production moves on maritime routes. The Strait of Hormuz and the Strait of Malacca are the world's most important strategic chokepoints by volume of oil transit" (p.1). These channels are critically important to the world trade because so much of it passes through them. For instance, half of the world's oil production is moved by tankers through these maritime routes. The blockage of a chokepoint, even for a day, can lead to substantial increases in total energy costs and thus these chokepoints are critical part of global energy security.  Hence, whoever control these chockpoints, waterways, and sea routes in the Indian Ocean maritime domain will reshape the region as an emerging global power.
In a recent analysis of globalization and its impact on Central Asia and Indian Ocean region, researcher Daniel Alphonsus (2015), notes that the twists and turns of political, economic and military turbulence were significant to all great players' grand strategies:
(1) the One Belt, One Road (OBOR), China's anticipated strategy to increase connectivity and trade between Eurasian nations, a part of which is the future Maritime Silk Road (MSR), aimed at furthering collaboration between south east Asia, Oceania and East Africa; (2) Project Mausam, India's struggle to reconnect with its ancient trading partners along the Indian Ocean, broadly viewed as its answer to the MSR; and (3) the Indo-Pacific Economic Corridor, the USA's effort to better connect south and south east Asian nations. (p.3)
India the superpower of the subcontinent, has long feared China's role in building outposts around its periphery. In a recent essay, an Indian commentator Brahma Chellaney wrote that the fusion of China's economic and military interests "risk turning Sri Lanka into India's Cuba" – a reference to how the Soviet Union courted Fidel Castro's Cuba right on the United States' doorstep. Located at the Indian Ocean's crossroads gives Sri Lanka the strategic and economic weight in both MSR and Project Mausam plans. MSR highlights Sri Lanka's position on the east-west sea route, while Project Mausam's aim to create an "Indian Ocean World" places Sri Lanka at the center of the twenty-first century's defining economic, strategic and institutional frameworks. Furthermore, alongside the MSR, China is building an energy pipeline through Pakistan to secure Arabian petroleum, which is a measure intended to bypass the Indian Ocean and the Strait of Malacca altogether.
A recent study done by a panel of experts and reported by the New York Times reveal that how the power has increasingly shifted towards China from the traditional US led world order in the past five years among small nation states in the region. The critical role played by the strategic sea ports China has been building in the rims of Indian Ocean including Port of Gwadar in Pakistan, Port of Hambantota in Sri Lanka, Port of Kyaukpyu in Myanmar and Port of Chittagong in Bangladesh clearly validates the argument that how these small states are being used as proxies in this power projection.
This ongoing political, economic and military rivalry between these global powers who are seeking sphere of influence in one of the world's most important geostrategic regions is the beginning of a "Neo-Cold War" that Joseph Troupe refers as the post-Soviet era geopolitical conflict resulting from the multipolar New world order.
IMF bail-out Package and Pakistan
Pakistan may approach IMF to bail-out the current economic crisis. It is not the first time that Pakistan will knock the doors of IMF. Since 1965, Pakistan has been to IMF 17 times. Almost all of the governments has availed IMF packages. Usually, IMF is a temporary relief and provide oxygen for short time so that the patient may recover and try to be self-sustained. The major role of IMF is to improve the governance or reforms, how the ill-economy of a country may recover quickly and become self-sustained. After having oxygen cylinder for 17 times within 5 decades, Pakistan's economy could not recover to a stage, where we can be self-sustained and no more looking for IMF again and again. This is a question asked by the common man in Pakistan to their leadership.  People are worried that for how long do we have to run after IMF package? The nation has enjoyed 70 decades of independence and expects to be mature enough to survive under all circumstances without depending on a ventilator.
The immediate impact of decision to approach IMF, is the devaluation of Pakistani Rupees. By depreciating only one rupee to US dollar, our foreign debt increases 95 billion rupees.  Today we witness a depreciation of rupee by 15 approximately (fluctuating), means the increase in foreign debt by 1425 billion rupees. Yet, we have not negotiated with IMF regarding depreciation of Rupees. Usually IMF demand major depreciation but all government understands the implications of sharp devaluation, always try to bargain with IMF to the best of their capacity. I am sure, Government of Pakistan will also negotiate and get the best bargain.
IMF always imposes conditions to generate more revenue and the easiest way to create more income is imposing tax on major commodities including Gas, Electricity and Fuel. Pakistan has already increased the prices of Gas, Electricity and Fuel. It has had direct impact on basic necessities and commodities of life. We can witness a price hike of basic food, consumer items and so on. Except salaries, everything has gone up. While negotiating with IMF formally, we do not know how much tax will be increased and how much burden will be put on the common man.
We believe, our rulers know our capacity and will keep in mind the life of a common man and may not exceed the limit of burden to common man beyond its capacity. We are optimistic that all decisions will be taken in the best interest of the nation.
It is true, that Pakistan has been to IMF so many times, so this might be a justification for the PTI Government to avail IMF package. But, there are people with different approach. They have voted for change and for "Naya" (new) Pakistan. They do not expect from PTI to behave like previous several governments. If PTI uses the logic of previous governments, may not satisfy many people in Pakistan.
Especially, when Pakistan was in a position to take-off economically, we surrendered half way, may not be accepted by many people in Pakistan.
The government has explained that other options like economic assistance from friendly countries was also very expensive, so that they have preferred IMF as more competitive package. I wish, Government may educate public on the comparison of available options, their terms and conditions, their interest rate, their political conditions, etc. There might be something confidential, Government may avoid or hide, one may not mind and understand the sensitivity of some of the issues. But all permissible information on the terms and conditions of all options in comparison, may be placed on Ministry of Finance's website or any other mode of dissemination of knowledge to its public.
Against the tradition, people of Pakistan have voted Imran Khan, who so ever was given ticket of PTI, public has voted him or her blindly in trust to Imran Khan. A few of his candidates might not be having very high capabilities or very good reputation, but, public has trusted Imran Khan blindly. Imran Khan is the third most popular leader in Pakistan, after Jinnah the father of nation, and Zulfiqar Ali Bhutto, the Former Prime Minister of Pakistan in 1970s.
People of Pakistan have blindly trusted in Imran Khan and possess very high expectations from him. I know, Imran Khan understands it very well. He is honest, brave and visionary leader and I believe he will not disappoint his voters.
Now India denies a friendly hand: Imran Khan debuts against arrogant neighbors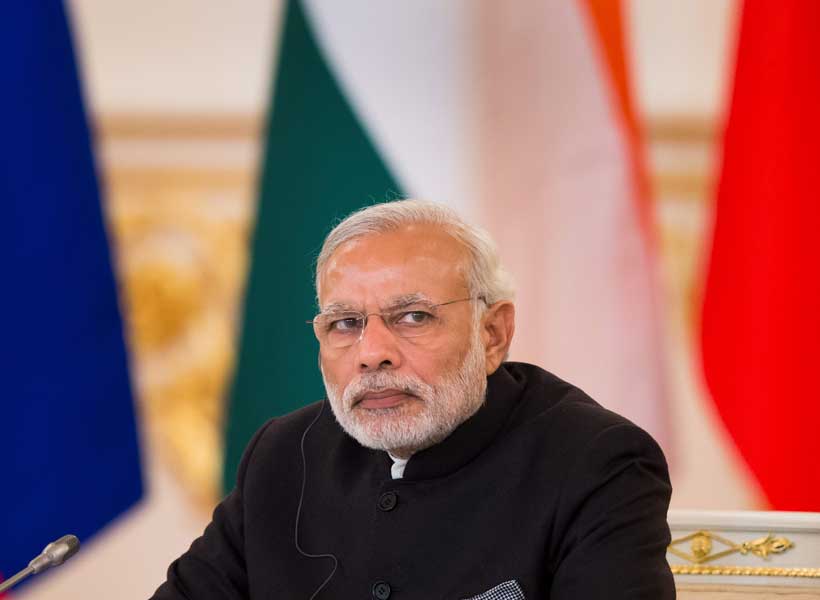 Imran Khan is facing the brunt for overly appeasing its arch rival-India. On September 22, Khan tweeted that he was disappointed over India's arrogant reply to resume bilateral talks in the UNGA and that he had encountered many "small men" in big offices unable to perceive the larger picture.I am observing a south Asian order changing with Khan's rise in Pakistani politics. We in Nepal need to grasp the possible reality before circumstances shall engulf our interests.
Observation 1
Narendra Modi was undoubtedly "The Prince"of South Asia from Niccolo Machiavelli's 16th century classic political narrative. I sense the old prince acting in distress over the rise of a new one. Imran Khan's invitation for a ministerial level meeting in New York; amidst the eyes of foreign diplomats could not have been a better approach by Pakistan in a long time. Instead, Indian foreign minister, Sushma Swaraj dismissed the offer, blaming Pakistan's double standard in killing Indian forces and releasing Burhan Wani's (India's terrorist and Pakistan's martyr) postal stamps. Khan did not sanction the postal release, but as the Prime Minister of Pakistan, he must be held accountable for failing to stop the killings,just when talks were supposed to happen. He should have addressed the highly sensitive Indian government. But, I do empathize with Khan's statement, "small men in big offices"; as he clearly outlined the exact problem. He directly called upon the Indian government to think bigger and escape circumstances to solve historical problems. Narendra Modi has developed a new rhetoric these days; that India is not going to keep quiet over Pakistan's actions. It fits the nature of Machiavelli's Prince as an authority which can maintain national virtue. Unfortunately, I do not buy Modi's rhetoric. The Prince has come a bit late in his tenure to act for Indian virtues. I am sure many at the UNGA would have noticed India's apprehension in the same manner. I suspect that the ex-prince is facing insecurities over the fear of losing his charisma. Nepal, in particular was charmed by his personality when he first visited our capital, with promises that flooded our heart. And then, we faced his double standard; right after the massive earthquake in 2015. Nobody in Nepal will sympathize with Swaraj's justification of cancelling the meeting.
Observation 2
Let me explain the source of insecurity. Modi has thrived by endorsing his personality. A tea man who worked for the railways under great financial hardships, became the poster man of India. He generated hope and trust that his counterparts had lost over the years. His eloquent stage performance can fool the harshest of critics into sympathizing his cause. People have only realized later; many macro economists in India now argue that demonetization was, perhaps, one of the worst decisions for India's sake. Narendra Modi is India sounds truer than Narendra Modi is the Prime Minister of India.
Imran Khan, a former cricketer does not spring the same impression as Modi. Khan, a world champion in 1992, is known for his vision and leadership in Cricket. Comparatively, Khan does not need to sell his poster in South Asia. He does not cry over his speeches to garner mass euphoria. Ask anybody who's into the sport and they will explain you the legend behind his name. I suspect that Modi has realized that he is going to lose the stardom in the face of Pakistan's newly elected democratic leader. After all, the Indian PM cannot match Imran's many achievements in both politics and cricket. I suspect that Modi has realized the fundamental difference in how his subjects inside India and beyond are going to perceive Imran's personality. I expect more artificial discourses from India to tarnish Imran's capabilities.
Nepal & Pakistan
You will not find Pakistan associated with Nepal so often than with India. Frankly, Nepal has never sympathized with Indian cause against Pakistan. We have developed a healthy and constructive foreign relations with the Islamic republic. However, there has always been a problem of one neighbor keeping eyes on our dealings with another. Indian interests have hindered proximity with past governments. Now, Imran Khan has facilitated the platform for deeper relations. He does not carry the baggage of his predecessors. He is a global icon, a cricket legend and a studious politician. He is not the result of mass hysteria. Imran Khan has pledged to improve Pakistan's economy, reinstate foreign ties and boost regional trade. For me, he is South Asia's new Machiavellian prince; one that can be at least trusted when he speaks.