Big data and the Future of Democracy: The Matrix world behind the Brexit and the US Elections
Authors: Hannes Grassegger and Mikael Krogerus
Aegean theater of the Antique Greece was the place of astonishing revelations and intellectual excellence – a remarkable density and proximity, not surpassed up to our age. All we know about science, philosophy, sports, arts, culture and entertainment, stars and earth has been postulated, explored and examined then and there.
Simply, it was a time and place of triumph of human consciousness, pure reasoning and sparkling thought. However, neither Euclid, Anaximander, Heraclites, Hippocrates (both of Chios, and of Cos), Socrates, Archimedes, Ptolemy, Democritus, Plato, Pythagoras, Diogenes, Aristotle, Empedocles, Conon, Eratosthenes nor any of dozens of other brilliant ancient Greek minds did ever refer by a word, by a single sentence to something which was their everyday life, something they saw literally on every corner along their entire lives. It was an immoral, unjust, notoriously brutal and oppressive slavery system that powered the Antique state. (Slaves have not been even attributed as humans, but rather as the 'phonic tools/tools able to speak'.) This myopia, this absence of critical reference on the obvious and omnipresent is a historic message – highly disturbing, self-telling and quite a warning." – notes prof. Anis H. Bajrektarevic in his luminary book of 2013, 'Is there like after Facebook? – Geopolitics of Technology'.
Indeed, why do we constantly ignore massive and sustain harvesting of our personal data from the social networks, medical records, pay-cards, internet and smart phones as well as its commercialization and monetization for dubious ends and disturbing futures.
Professor Bajrektarevic predicts and warns: "If humans hardly ever question fetishisation of their own McFB way of life, or oppose the (self-) trivialization, why then is the subsequent brutalization a surprise to them?"
Thus, should we be really surprise with the Brexit vote, with the results of the US elections, and with the forcoming massive wins of the right-wing parties all over Europe? Putin is behind it !! – how easy, and how misleading a self-denial.
Here is a story based on facts, if we are only interested to really grasp the Matrix world. The Iron Cage we constructed ourselves.
On November 9 at around 8.30 AM., Michal Kosinski woke up in the Hotel Sunnehus in Zurich. The 34-year-old researcher had come to give a lecture at the Swiss Federal Institute of Technology (ETH) about the dangers of Big Data and the digital revolution. Kosinski gives regular lectures on this topic all over the world. He is a leading expert in psychometrics, a data-driven sub-branch of psychology. When he turned on the TV that morning, he saw that the bombshell had exploded: contrary to forecasts by all leading statisticians, Donald J. Trump had been elected president of the United States.
For a long time, Kosinski watched the Trump victory celebrations and the results coming in from each state. He had a hunch that the outcome of the election might have something to do with his research. Finally, he took a deep breath and turned off the TV.
On the same day, a then little-known British company based in London sent out a press release: "We are thrilled that our revolutionary approach to data-driven communication has played such an integral part in President-elect Trump's extraordinary win," Alexander James Ashburner Nix was quoted as saying. Nix is British, 41 years old, and CEO of Cambridge Analytica. He is always immaculately turned out in tailor-made suits and designer glasses, with his wavy blonde hair combed back from his forehead. His company wasn't just integral to Trump's online campaign, but to the UK's Brexit campaign as well.
Of these three players—reflective Kosinski, carefully groomed Nix and grinning Trump—one of them enabled the digital revolution, one of them executed it and one of them benefited from it.
How dangerous is big data?
Anyone who has not spent the last five years living on another planet will be familiar with the term Big Data. Big Data means, in essence, that everything we do, both on and offline, leaves digital traces. Every purchase we make with our cards, every search we type into Google, every movement we make when our mobile phone is in our pocket, every "like" is stored. Especially every "like." For a long time, it was not entirely clear what use this data could have—except, perhaps, that we might find ads for high blood pressure remedies just after we've Googled "reduce blood pressure."
On November 9, it became clear that maybe much more is possible. The company behind Trump's online campaign—the same company that had worked for Leave.EU in the very early stages of its "Brexit" campaign—was a Big Data company: Cambridge Analytica.
To understand the outcome of the election—and how political communication might work in the future—we need to begin with a strange incident at Cambridge University in 2014, at Kosinski's Psychometrics Center.
Psychometrics, sometimes also called psychographics, focuses on measuring psychological traits, such as personality. In the 1980s, two teams of psychologists developed a model that sought to assess human beings based on five personality traits, known as the "Big Five." These are: openness (how open you are to new experiences?), conscientiousness (how much of a perfectionist are you?), extroversion (how sociable are you?), agreeableness (how considerate and cooperative you are?) and neuroticism (are you easily upset?). Based on these dimensions—they are also known as OCEAN, an acronym for openness, conscientiousness, extroversion, agreeableness, neuroticism—we can make a relatively accurate assessment of the kind of person in front of us. This includes their needs and fears, and how they are likely to behave. The "Big Five" has become the standard technique of psychometrics. But for a long time, the problem with this approach was data collection, because it involved filling out a complicated, highly personal questionnaire. Then came the Internet. And Facebook. And Kosinski.
Michal Kosinski was a student in Warsaw when his life took a new direction in 2008. He was accepted by Cambridge University to do his PhD at the Psychometrics Centre, one of the oldest institutions of this kind worldwide. Kosinski joined fellow student David Stillwell (now a lecturer at Judge Business School at the University of Cambridge) about a year after Stillwell had launched a little Facebook application in the days when the platform had not yet become the behemoth it is today. Their MyPersonality app enabled users to fill out different psychometric questionnaires, including a handful of psychological questions from the Big Five personality questionnaire ("I panic easily," "I contradict others"). Based on the evaluation, users received a "personality profile"—individual Big Five values—and could opt-in to share their Facebook profile data with the researchers.
Kosinski had expected a few dozen college friends to fill in the questionnaire, but before long, hundreds, thousands, then millions of people had revealed their innermost convictions. Suddenly, the two doctoral candidates owned the largest dataset combining psychometric scores with Facebook profiles ever to be collected.
The approach that Kosinski and his colleagues developed over the next few years was actually quite simple. First, they provided test subjects with a questionnaire in the form of an online quiz. From their responses, the psychologists calculated the personal Big Five values of respondents. Kosinski's team then compared the results with all sorts of other online data from the subjects: what they "liked," shared or posted on Facebook, or what gender, age, place of residence they specified, for example. This enabled the researchers to connect the dots and make correlations.
Remarkably reliable deductions could be drawn from simple online actions. For example, men who "liked" the cosmetics brand MAC were slightly more likely to be gay; one of the best indicators for heterosexuality was "liking" Wu-Tang Clan. Followers of Lady Gaga were most probably extroverts, while those who "liked" philosophy tended to be introverts. While each piece of such information is too weak to produce a reliable prediction, when tens, hundreds, or thousands of individual data points are combined, the resulting predictions become really accurate.
Kosinski and his team tirelessly refined their models. In 2012, Kosinski proved that on the basis of an average of 68 Facebook "likes" by a user, it was possible to predict their skin color (with 95 percent accuracy), their sexual orientation (88 percent accuracy), and their affiliation to the Democratic or Republican party (85 percent). But it didn't stop there. Intelligence, religious affiliation, as well as alcohol, cigarette and drug use, could all be determined. From the data it was even possible to deduce whether someone's parents were divorced.
The strength of their modeling was illustrated by how well it could predict a subject's answers. Kosinski continued to work on the models incessantly: before long, he was able to evaluate a person better than the average work colleague, merely on the basis of ten Facebook "likes." Seventy "likes" were enough to outdo what a person's friends knew, 150 what their parents knew, and 300 "likes" what their partner knew. More "likes" could even surpass what a person thought they knew about themselves. On the day that Kosinski published these findings, he received two phone calls. The threat of a lawsuit and a job offer. Both from Facebook.
Only weeks later Facebook "likes" became private by default. Before that, the default setting was that anyone on the internet could see your "likes." But this was no obstacle to data collectors: while Kosinski always asked for the consent of Facebook users, many apps and online quizzes today require access to private data as a precondition for taking personality tests. (Anybody who wants to evaluate themselves based on their Facebook "likes" can do so on Kosinski's website, and then compare their results to those of a classic Ocean questionnaire, like that of the Cambridge Psychometrics Center.)
But it was not just about "likes" or even Facebook: Kosinski and his team could now ascribe Big Five values based purely on how many profile pictures a person has on Facebook, or how many contacts they have (a good indicator of extraversion). But we also reveal something about ourselves even when we're not online. For example, the motion sensor on our phone reveals how quickly we move and how far we travel (this correlates with emotional instability). Our smartphone, Kosinski concluded, is a vast psychological questionnaire that we are constantly filling out, both consciously and unconsciously.
Above all, however—and this is key—it also works in reverse: not only can psychological profiles be created from your data, but your data can also be used the other way round to search for specific profiles: all anxious fathers, all angry introverts, for example—or maybe even all undecided Democrats? Essentially, what Kosinski had invented was sort of a people search engine. He started to recognize the potential—but also the inherent danger—of his work.
To him, the internet was a gift from heaven. What he really wanted was to give something back, to share. Data can be copied, so why shouldn't everyone benefit from it? It was the spirit of Millenials, entire new generation, the beginning of a new era that transcended the limitations of the physical world. But what would happen, wondered Kosinski, if someone abused his people search engine to manipulate people? He began to add warnings to most of his scientific work. His approach, he warned, "could pose a threat to an individual's well-being, freedom, or even life." But no one seemed to grasp what he meant.
Around this time, in early 2014, Kosinski was approached by a young assistant professor in the psychology department called Aleksandr Kogan. He said he was inquiring on behalf of a company that was interested in Kosinski's method, and wanted to access the MyPersonality database. Kogan wasn't at liberty to reveal for what purpose; he was bound to secrecy.
At first, Kosinski and his team considered this offer, as it would mean a great deal of money for the institute, but then he hesitated. Finally, Kosinski remembers, Kogan revealed the name of the company: SCL, or Strategic Communication Laboratories. Kosinski Googled the company: "[We are] the premier election management agency," says the company's website. SCL provides marketing based on psychological modeling. One of its core focuses: Influencing elections. Influencing elections? Perturbed, Kosinski clicked through the pages. What kind of company was this? And what were these people planning?
What Kosinski did not know at the time: SCL is the parent of a group of companies. Who exactly owns SCL and its diverse branches is unclear, thanks to a convoluted corporate structure, the type seen in the UK Companies House, the Panama Papers, and the Delaware company registry. Some of the SCL offshoots have been involved in elections from Ukraine to Nigeria, helped the Nepalese monarch against the Maoists, whereas others have developed methods to influence Eastern Euripean and Afghan citizens for NATO. And, in 2013, SCL spun off a new company to participate in US elections: Cambridge Analytica.
Kosinski knew nothing about all this, but he had a bad feeling. "The whole thing started to stink," he recalls. On further investigation, he discovered that Aleksandr Kogan had secretly registered a company doing business with SCL. According to a December 2015 report in the Guardian and to internal company documents given to Das Magazin, it emerges that SCL learned about Kosinski's method from Kogan.
Kosinski came to suspect that Kogan's company might have reproduced the Facebook "Likes"-based Big Five measurement tool in order to sell it to this election-influencing firm. He immediately broke off contact with Kogan and informed the director of the institute, sparking a complicated conflict within the university. The institute was worried about its reputation. Aleksandr Kogan then moved to Singapore, married, and changed his name to Dr. Spectre. Michal Kosinski finished his PhD, got a job offer from Stanford and moved to the US.
Mr. Brexit
All was quiet for about a year. Then, in November 2015, the more radical of the two Brexit campaigns, "Leave.EU," supported by Nigel Farage, announced that it had commissioned a Big Data company to support its online campaign: Cambridge Analytica. The company's core strength: innovative political marketing—microtargeting—by measuring people's personality from their digital footprints, based on the OCEAN model.
Now Kosinski received emails asking what he had to do with it—the words Cambridge, personality, and analytics immediately made many people think of Kosinski. It was the first time he had heard of the company, which borrowed its name, it said, from its first employees, researchers from the university. Horrified, he looked at the website. Was his methodology being used on a grand scale for political purposes?
After the Brexit result, friends and acquaintances wrote to him: Just look at what you've done. Everywhere he went, Kosinski had to explain that he had nothing to do with this company. (It remains unclear how deeply Cambridge Analytica was involved in the Brexit campaign. Cambridge Analytica would not discuss such questions.)
For a few months, things are relatively quiet. Then, on September 19, 2016, just over a month before the US elections, the guitar riffs of Creedence Clearwater Revival's "Bad Moon Rising" fill the dark-blue hall of New York's Grand Hyatt hotel. The Concordia Summit is a kind of World Economic Forum in miniature. Decision-makers from all over the world have been invited, among them Swiss President Johann Schneider-Ammann. "Please welcome to the stage Alexander Nix, chief executive officer of Cambridge Analytica," a smooth female voice announces. A slim man in a dark suit walks onto the stage. A hush falls. Many in attendance know that this is Trump's new digital strategy man. (A video of the presentation was posted on YouTube.)
A few weeks earlier, Trump had tweeted, somewhat cryptically, "Soon you'll be calling me Mr. Brexit." Political observers had indeed noticed some striking similarities between Trump's agenda and that of the right-wing Brexit movement. But few had noticed the connection with Trump's recent hiring of a marketing company named Cambridge Analytica.
Up to this point, Trump's digital campaign had consisted of more or less one person: Brad Parscale, a marketing entrepreneur and failed start-up founder who created a rudimentary website for Trump for $1,500. The 70-year-old Trump is not digitally savvy—there isn't even a computer on his office desk. Trump doesn't do emails, his personal assistant once revealed. She herself talked him into having a smartphone, from which he now tweets incessantly.
Hillary Clinton, on the other hand, relied heavily on the legacy of the first "social-media president," Barack Obama. She had the address lists of the Democratic Party, worked with cutting-edge big data analysts from BlueLabs and received support from Google and DreamWorks. When it was announced in June 2016 that Trump had hired Cambridge Analytica, the establishment in Washington just turned up their noses. Foreign dudes in tailor-made suits who don't understand the country and its people? Seriously?
"It is my privilege to speak to you today about the power of Big Data and psychographics in the electoral process." The logo of Cambridge Analytica— a brain composed of network nodes, like a map, appears behind Alexander Nix. "Only 18 months ago, Senator Cruz was one of the less popular candidates," explains the blonde man in a cut-glass British accent, which puts Americans on edge the same way that a standard German accent can unsettle Swiss people. "Less than 40 percent of the population had heard of him," another slide says. Cambridge Analytica had become involved in the US election campaign almost two years earlier, initially as a consultant for Republicans Ben Carson and Ted Cruz. Cruz—and later Trump—was funded primarily by the secretive US software billionaire Robert Mercer who, along with his daughter Rebekah, is reported to be the largest investor in Cambridge Analytica.
"So how did he do this?" Up to now, explains Nix, election campaigns have been organized based on demographic concepts. "A really ridiculous idea. The idea that all women should receive the same message because of their gender—or all African Americans because of their race." What Nix meant is that while other campaigners so far have relied on demographics, Cambridge Analytica was using psychometrics.
Though this might be true, Cambridge Analytica's role within Cruz's campaign isn't undisputed. In December 2015 the Cruz team credited their rising success to psychological use of data and analytics. In Advertising Age, a political client said the embedded Cambridge staff was "like an extra wheel," but found their core product, Cambridge's voter data modeling, still "excellent." The campaign would pay the company at least $5.8 million to help identify voters in the Iowa caucuses, which Cruz won, before dropping out of the race in May.
Nix clicks to the next slide: five different faces, each face corresponding to a personality profile. It is the Big Five or OCEAN Model. "At Cambridge," he said, "we were able to form a model to predict the personality of every single adult in the United States of America." The hall is captivated. According to Nix, the success of Cambridge Analytica's marketing is based on a combination of three elements: behavioral science using the OCEAN Model, Big Data analysis, and ad targeting. Ad targeting is personalized advertising, aligned as accurately as possible to the personality of an individual consumer.
Nix candidly explains how his company does this. First, Cambridge Analytica buys personal data from a range of different sources, like land registries, automotive data, shopping data, bonus cards, club memberships, what magazines you read, what churches you attend. Nix displays the logos of globally active data brokers like Acxiom and Experian—in the US, almost all personal data is for sale. For example, if you want to know where Jewish women live, you can simply buy this information, phone numbers included.
Now Cambridge Analytica aggregates this data with the electoral rolls of the Republican party and online data and calculates a Big Five personality profile. Digital footprints suddenly become real people with fears, needs, interests, and residential addresses.
The methodology looks quite similar to the one that Michal Kosinski once developed. Cambridge Analytica also uses, Nix told us, "surveys on social media" and Facebook data. And the company does exactly what Kosinski warned of: "We have profiled the personality of every adult in the United States of America—220 million people," Nix boasts.
He opens the screenshot. "This is a data dashboard that we prepared for the Cruz campaign." A digital control center appears. On the left are diagrams; on the right, a map of Iowa, where Cruz won a surprisingly large number of votes in the primary. And on the map, there are hundreds of thousands of small red and blue dots. Nix narrows down the criteria: "Republicans"—the blue dots disappear; "not yet convinced"—more dots disappear; "male", and so on. Finally, only one name remains, including age, address, interests, personality and political inclination. How does Cambridge Analytica now target this person with an appropriate political message?
Nix shows how psychographically categorized voters can be differently addressed, based on the example of gun rights, the 2nd Amendment: "For a highly neurotic and conscientious audience the threat of a burglary—and the insurance policy of a gun." An image on the left shows the hand of an intruder smashing a window. The right side shows a man and a child standing in a field at sunset, both holding guns, clearly shooting ducks: "Conversely, for a closed and agreeable audience. People who care about tradition, and habits, and family."
How to keep Clinton voters away from the ballot box
Trump's striking inconsistencies, his much-criticized fickleness, and the resulting array of contradictory messages, suddenly turned out to be his great asset: a different message for every voter. The notion that Trump acted like a perfectly opportunistic algorithm following audience reactions is something the mathematician Cathy O'Neil observed in August 2016.
"Pretty much every message that Trump put out was data-driven," Alexander Nix remembers. On the day of the third presidential debate between Trump and Clinton, Trump's team tested 175,000 different ad variations for his arguments, in order to find the right versions above all via Facebook. The messages differed for the most part only in microscopic details, in order to target the recipients in the optimal psychological way: different headings, colors, captions, with a photo or video. This fine-tuning reaches all the way down to the smallest groups, Nix explained in an interview with us. "We can address villages or apartment blocks in a targeted way. Even individuals."
In the Miami district of Little Haiti, for instance, Trump's campaign provided inhabitants with news about the failure of the Clinton Foundation following the earthquake in Haiti, in order to keep them from voting for Hillary Clinton. This was one of the goals: to keep potential Clinton voters (which include wavering left-wingers, African-Americans, and young women) away from the ballot box, to "suppress" their vote, as one senior campaign official told Bloomberg in the weeks before the election. These "dark posts"—sponsored news-feed-style ads in Facebook timelines that can only be seen by users with specific profiles—included videos aimed at African-Americans in which Hillary Clinton refers to black men as predators, for example.
Nix finishes his lecture at the Concordia Summit by stating that traditional blanket advertising is dead. "My children will certainly never, ever understand this concept of mass communication." And before leaving the stage, he announced that since Cruz had left the race, the company was helping one of the remaining presidential candidates.
Just how precisely the American population was being targeted by Trump's digital troops at that moment was not visible, because they attacked less on mainstream TV and more with personalized messages on social media or digital TV. And while the Clinton team thought it was in the lead, based on demographic projections, Bloomberg journalist Sasha Issenberg was surprised to note on a visit to San Antonio—where Trump's digital campaign was based—that a "second headquarters" was being created. The embedded Cambridge Analytica team, apparently only a dozen people, received $100,000 from Trump in July, $250,000 in August, and $5 million in September. According to Nix, the company earned over $15 million overall. (The company is incorporated in the US, where laws regarding the release of personal data are more lax than in European Union countries. Whereas European privacy laws require a person to "opt in" to a release of data, those in the US permit data to be released unless a user "opts out.")
The measures were radical: From July 2016, Trump's canvassers were provided with an app with which they could identify the political views and personality types of the inhabitants of a house. It was the same app provider used by Brexit campaigners. Trump's people only rang at the doors of houses that the app rated as receptive to his messages. The canvassers came prepared with guidelines for conversations tailored to the personality type of the resident. In turn, the canvassers fed the reactions into the app, and the new data flowed back to the dashboards of the Trump campaign.
Again, this is nothing new. The Democrats did similar things, but there is no evidence that they relied on psychometric profiling. Cambridge Analytica, however, divided the US population into 32 personality types, and focused on just 17 states. And just as Kosinski had established that men who like MAC cosmetics are slightly more likely to be gay, the company discovered that a preference for cars made in the US was a great indication of a potential Trump voter. Among other things, these findings now showed Trump which messages worked best and where. The decision to focus on Michigan and Wisconsin in the final weeks of the campaign was made on the basis of data analysis. The candidate became the instrument for implementing a big data model.
What's Next?
But to what extent did psychometric methods influence the outcome of the election? When asked, Cambridge Analytica was unwilling to provide any proof of the effectiveness of its campaign. And it is quite possible that the question is impossible to answer.
And yet there are clues: There is the fact of the surprising rise of Ted Cruz during the primaries. Also there was an increased number of voters in rural areas. There was the decline in the number of African-American early votes. The fact that Trump spent so little money may also be explained by the effectiveness of personality-based advertising. As does the fact that he invested far more in digital than TV campaigning compared to Hillary Clinton. Facebook proved to be the ultimate weapon and the best election campaigner, as Nix explained, and as comments by several core Trump campaigners demonstrate.
Many voices have claimed that the statisticians lost the election because their predictions were so off the mark. But what if statisticians in fact helped win the election—but only those who were using the new method? It is an irony of history that Trump, who often grumbled about scientific research, used a highly scientific approach in his campaign.
Another big winner is Cambridge Analytica. Its board member Steve Bannon, former executive chair of the right-wing online newspaper Breitbart News, has been appointed as Donald Trump's senior counselor and chief strategist. Whilst Cambridge Analytica is not willing to comment on alleged ongoing talks with UK Prime Minister Theresa May, Alexander Nix claims that he is building up his client base worldwide, and that he has received inquiries from Switzerland, Germany, and Australia. His company is currently touring European conferences showcasing their success in the United States. This year three core countries of the EU are facing elections with resurgent populist parties: France, Holland and Germany. The electoral successes come at an opportune time, as the company is readying for a push into commercial advertising.
********
Kosinski has observed all of this from his office at Stanford. Following the US election, the university is in turmoil. Kosinski is responding to developments with the sharpest weapon available to a researcher: a scientific analysis. Together with his research colleague Sandra Matz, he has conducted a series of tests, which will soon be published. The initial results are alarming: The study shows the effectiveness of personality targeting by showing that marketers can attract up to 63 percent more clicks and up to 1,400 more conversions in real-life advertising campaigns on Facebook when matching products and marketing messages to consumers' personality characteristics. They further demonstrate the scalability of personality targeting by showing that the majority of Facebook Pages promoting products or brands are affected by personality and that large numbers of consumers can be accurately targeted based on a single Facebook Page.
In a statement after the German publication of this article, a Cambridge Analytica spokesperson said, "Cambridge Analytica does not use data from Facebook. It has had no dealings with Dr. Michal Kosinski. It does not subcontract research. It does not use the same methodology. Psychographics was hardly used at all. Cambridge Analytica did not engage in efforts to discourage any Americans from casting their vote in the presidential election. Its efforts were solely directed towards increasing the number of voters in the election."
The world has been turned upside down. Great Britain is leaving the EU, Donald Trump is president of the United States of America. And in Stanford, Kosinski, who wanted to warn against the danger of using psychological targeting in a political setting, is once again receiving accusatory emails. "No," says Kosinski, quietly and shaking his head. "This is not my fault. I did not build the bomb. I only showed that it exists."
---
About authors:
Hannes Grassegger and Mikael Krogerus are investigative journalists attached to the Swiss-based Das Magazin specialized journal.  The original text appeared in the late December edition under the title: "I only showed that the bomb exists" (Ich habe nur gezeigt, dass es die Bombe gibt). This, English translation, is based on the subsequent January version, first published by the Motherboard magazine (titled: The Data That Turned the World Upside
ISIS and the Continuing Threat of Islamist Jihad: The Need for the Centrality of PSYOP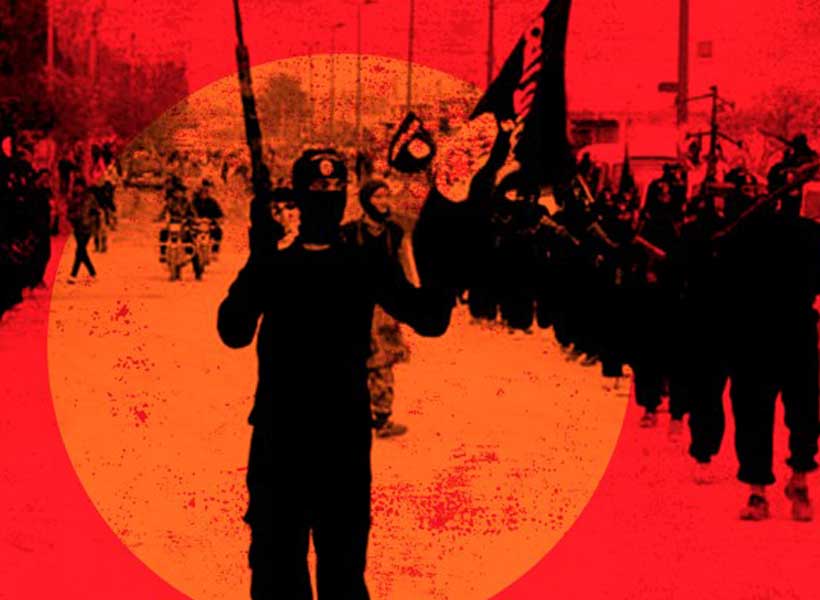 Defining the Problem
The National Security Strategy of the United States (NSS) calls for direct military action against ISIS in Syria and Iraq, the disruption of terror plots, the destruction of terrorist safe havens and sources of finance, a shared responsibility with allies in confronting the threat and combating radicalization to counter ISIS ideology. The Trump Administration's NSS accurately identifies the ISIS end goal as creation of the global Islamic caliphate and notes its totalitarian vision. This strategy further acknowledges the threat posed by ISIS will remain after its territorial defeat in Iraq and Syria. While the Trump Administration put forth a series of wide ranging efforts spanning the instruments of power for insurgent warfare, the President is nearing a moment of critical decision regarding US involvement in Syria and Iraq. Early withdrawal risks abandoning the area to a reemergence of the regional caliphate as well as to Iranian and Russian influence. Declaring victory too soon could blind the US to the continued global threat of Islamist jihad. Therefore, US actions must secure the ways and means of meeting the Administration's end goal – that of destruction of the ISIS threat and overall stability of the region — through a campaign heavily targeted on Islamist ideology and centered upon psychological operations.
This Islamic State evolved out of Al Qaeda in Iraq, a Sunni Islamist terror organization. ISIS represents a politico-religious ideology based on the 7th century Islamic Caliphate that is antithetical to Western values and ideals and opposes all Muslims who do not share its view of Islam. The organization's infrastructure or Dawa seeks the conversion of non-Muslims and to instill Islamist views in all Muslims. ISIS is a global insurgency promoting subversion from within in which Sharia law replaces political institutions. It utilizes social media to incite global support for operations and mujahideen recruitment. By 2014, at least 60 militant Islamist groups had pledged allegiance to or support for the Islamic State. Since that time, a series of attacks throughout Europe, Southeast Asia, and the United States demonstrated ISIS's global reach as well as its ability to attract a worldwide flow of recruits. Unlike Al Qaeda, which primarily stressed a global virtual network and the spectacular terror attack, ISIS initially captured and held territory in Iraq and Syria, functioning as a state as well as an Islamist terror network. In June 15, 2014, Operation Inherent Resolve began military intervention against ISIS in Iraq and Syria. In 2018, the regional caliphate in Iraq and Syria is all but destroyed by the United States and coalition partners.
ISIS's success at establishing its transnational organization came by demonstrating an ability to acquire and hold territory while simultaneously spreading the concept of the global caliphate. It undermined competitors, attracted sympathizers, and grew in regions that were ungovernable by states. These areas include not only Iraq and Syria but also Yemen, regions of Saudi Arabia, Libya, and Nigeria, where Boko Haram pledged allegiance to the Islamic State and renamed itself the Islamic State's West African Province. In 2016, terrorism specialist Rohan Gunaratna maintained that as ISIS loses territory in Iraq and Syria, it will continue to expand in Africa, the Middle East, the Balkans, and SE Asia and will eventually attempt a spectacular terror act utilizing its foreign fighters. The 2015 Paris attacks demonstrated the ISIS/local nexus and the capability to carry out such an attack.
Similarly, US Director of National Intelligence Dan R Coats maintains with the loss of territory, the ISIS threat in 2018is that the organization will regroup in a long-term insurgency to reestablish itself in the region while giving priority to transnational terror attacks and global interconnection. This threat includes home country attacks carried out by ISIS sympathizers. Since 2016, ISIS has published 13 magazines in languages including English, German, French, and Arabic and released videos promoting jihad. The August 2017 attack in Spain was detailed in the ISIS magazine Rumiyah, which also called for "all-out war" against the West. EUROPOL also recognizes the long-term security challenge from the increased threat of attack in European states as foreign fighters return home or infiltrate states as territory is lost in Iraq and Syria.
Proposed Resolutions
The 2017 NSS highlights a successful ground campaign in Syria and Iraq in which much of the territory captured by ISIS had been retaken and the physical caliphate had been destroyed. According to the former Deputy Assistant to President Trump, Sebastian Gorka, moving from the Obama strategy of attrition to the Trump strategy of annihilation resulted in military success on the ground. This involved the setting of grand strategy and policy at the NSC and DOD levels while leaving theatre operations to the commanders in the fields as well as calling for a Muslim/Arab partnership with the US to meet the ongoing threat. Still, others see the Trump strategy as merely an amplification of the Obama strategy.  Analyst Phillip Lohaus testified before Congress that despite successes certain elements of the Trump strategy remain similar to Obama's strategy, including special forces direct action missions, airstrikes, and the use of drones. The problem remains that there is still no plan for a post-Islamic State in either Iraq or Syria: if American involvement is reduced too soon the Islamic State could reemerge.
In rightfully focusing on ideology, Ayaan Hirsi Ali argues that Obama's policy of "countering violent extremism" failed to address the underlying threat that produces the violence. She is correct, as focusing on the tactic ignores the strategical underpinnings inherent in the threat, namely that of radical Islamism. She argues that the Trump Administration took a solid step by identifying the enemy. However, the focus of US strategy must not be exclusively on violence but must go straight to targeting the spread of ideology. Trump's promise to be a friend to moderate Muslim reformers and to screen those entering the US for radical Islamist ideology is a start, but a full policy must be developed that targets how Islamist ideology is spread. This will require a careful balance between rights and security in a democratic Republic. It will also involve an understanding of the psychology surrounding the Islamist movement and those who seek to join it.
Similarly, in moving beyond the focus on violence, Gunaratna called for a full engagement of a four-dimensional threat composed of the ISIS core in Syria and Iraq, the ISIS branches, the global ISIS infiltration, and ISIS online.In short, ISIS loss of territory does not equate to victory against ISIS due to the ability of the organization to effectively move from one style of conflict to another: from a territorial-based operation to a decentralized global mode of recruitment and attack. It is because of the nature of the threat posed by ISIS that analyst Michael Pregent testified before Congress that from a tactical and operational standpoint what is needed beyond the taking of ISIS territory is for US forces to partner with local Sunni forces that can hold territory while US Special Operations Forces conduct kill and capture operations. Strategically, the US must work toward reconciliation in Iraq and Syria as well as the dismantling of the militia. However, Pregent fears this will not occur due to Russian and Iranian actions in the area. Thus, ISIS activity will remain a recurring problem.
New Recommendations
Countering the Islamic State requires at its center a psychological campaign targeting Iraq and Syria and ISIS threats to the United States and Europe and regions throughout the world.The concern about the creation of a power vacuum by premature withdrawal of US forces is a legitimate issue. President Trump recently indicated the United States would pull out of Syria "soon" and is considering his options, although the recent Syrian chemical attack in Douma will render that prospect moot in the short term. Whether Trump's statements are part of diplomatic maneuvering to pressure other countries in the region and in Europe to take on more of the burden remains to be seen. However, the United States vacating the area is not a viable option, as the Islamic State will attempt to reestablish the regional caliphate and Iran will likely try to seek a permanent military base in Syria, potentially backed by the Russians. The political integrity of Iraq is necessary to counter Iran and its Shia form of Islamist militancy.
A campaign targeting ISIS infiltration into the United States as well as other host countries is also required. Expect an expansion of regional and global ISIS operations as operatives attempt to infiltrate communities to carry out attacks and inspire home-grown terrorist sympathizers. The non-radical Muslim communities of all countries should be targeted as allies against potential attack from extremist ideology.
Instead of Syrian withdrawal, military operations of seizing and holding territory should continue and a no-fly zone should be established. Operation Inherent Resolve must shift its primary focus to one of psychological operations. The combined Joint Inter Agency Task Force with US military command and operational control over all assets is critical because it allows for organizational control and the mixing of elements from CIA, State Department, and the military. Special operations forces in Syria and Iraq include Special Forces (Delta and Seal Team 6), Psychological Operations, and Civil Affairs units. The Psychological Operations focus will be on countering ISIS propaganda while Civil Affairs engages in national assistance to improve living conditions for the people on the ground so that they are willing to work with Special Forces and are susceptible to PSYOP. In general, there are three groups of Muslims present for target operations: the Islamists loyal to ISIS who must be isolated and destroyed, the Reformers who should be backed by US and coalition partners, and the vast majority of Muslims who are not Islamists and whose "hearts and minds" the coalition seeks to win over.
The Hearts and Minds of the Persuadable
The psychological component within the United States and Europe against ISIS remains the centerpiece of operations utilizing assets across the board. In the US, the department of Homeland Security becomes the lead agency with important agencies such as FBI and ATF working as part of the Joint Terrorism Task Force. As psychological operations are illegal within the US, the focus within the US is on public information. In Europe, the State Department will be the primary player in negotiation with host countries, with the National Security Council managing the effort. CIA is available for clandestine operations as needed. Specifically, in either the US or Europe, group identities will be either undermined or reinforced in those hostile and friendly groups respectively.
Host country populations will be mobilized to support Muslim reformist groups and the moderate majority, establishing intergroup linkages for possible assimilation into the population. Group and social identities of Muslims will be targeted, reinforcing those identities which bolster reformist Muslims and isolating those which reinforce radical Islamism. Given that Middle Eastern cultural and religious identity is a crucial component of worldview and that ISIS is a political religious ideology, targeting those social bonds that are vulnerable to ISIS propaganda and recruitment is a key operational element.  The goal is assimilation of the moderate majority who are persuadable away from radicalization and to break potential group fusion with radical Islamists before it occurs. Preventing the radicalization of moderate Muslims by Islamists is the preferred route, as de-fusion from a group is a difficult process, and will provide a possible foundation for better future engagement with Western powers.
References
Alexander, Michele G., Shana Levin and P.J. Henry. 2005 "Image Theory, Social Identity,
SocialDominance: Structural Characteristics and Individual Motives Underlying
InternationalImages." Political Psychology, 26, no. 1: 27-45.
Ali, Ayaan Hirsi. 2017.The Challenge of Dawa Political Islam As Ideology and How to Counter
It.Stanford University: Hoover Institution Press.
Coats, Dan R. Statement for Record. Worldwide Threat Assessment of the US Intelligence
Community. February 13, 2018.
https://www.dni.gov/index.php/newsroom/congressional-testimonies/item/1845-
statement-for-the-record-worldwide-threat-assessment-of-the-us-intelligence-community
Europol. Changes in Modus Operandi of Islamic State (IS) Revisited. The Hague. November
https://www.europol.europa.eu/publications-documents/changes-in-modus-
operandi-of-islamic-state-revisited
Gorka, Dr. S. Battlefield Successes and Challenges: Recent Efforts to Win the War Against ISIS.
January 17, 2018.  House Committee on Oversight and Government Reform
Subcommittee on National Security.
https://oversight.house.gov/hearing/battlefield-successes-challenges-recent-efforts-win-war-isis/
Griffin, Bryan. 2016. Encyclopedia of Militant Islam. New York: London Center for Policy
Research.
Gunaratna, Rohan. 2016. "Global Terrorism in 2016."Revista UNSCI/UNSCIJournal40
(Enero/January):133-138.
Holland, Steve. March 30, 2018.  "Trump Tells Advisors He Wants US Out Of Syria." Reuters.
https://www.reuters.com/article/us-usa-trump-syria/trump-tells-advisers-he-wants-u-s- out-of-syria-senior-officials-idUSKBN1H61J0
Lohaus, Phillip. January 17, 2017. Moving the Needle From Degradation to Defeat Aligning
Ends, Ways, and Means in the Fight Against the Islamic State.America
Enterprise Institute.
National Security Strategy of the United States. December 2017. The White House.
https://www.whitehouse.gov/wp-content/uploads/2017/12/NSS-Final-12-18-2017-        0905.pdf
Pregent, Michael. Wednesday, January 17, 2018. "Battlefield Successes and Challenges: Recent
Efforts to Win the War Against ISIS." US House of Representatives Committee on
Oversight and Government Reform'sSubcommittee on National Security.
https://oversight.house.gov/wp-content/uploads/2018/01/Pregent-Hudson-Statement-1-
17-NS-ISIS.pdf
State of New Jersey. October 2, 2017. ISIS Poised for Attacks in Europe and Australia.
https://www.njhomelandsecurity.gov/analysis/isis-poised-for-attacks-in-europe-and-
Australia
Swann, William B. Jr., Jolanda Jetten, Angel Gomez, Harvey Whitehouse and Brock Bastian.
"When Group Membership Gets Personal: A Theory of Identity Fusion."
PsychologicalReview12, no.3: 441-456.
The GMO case in the interpretation of the School of Economic Warfare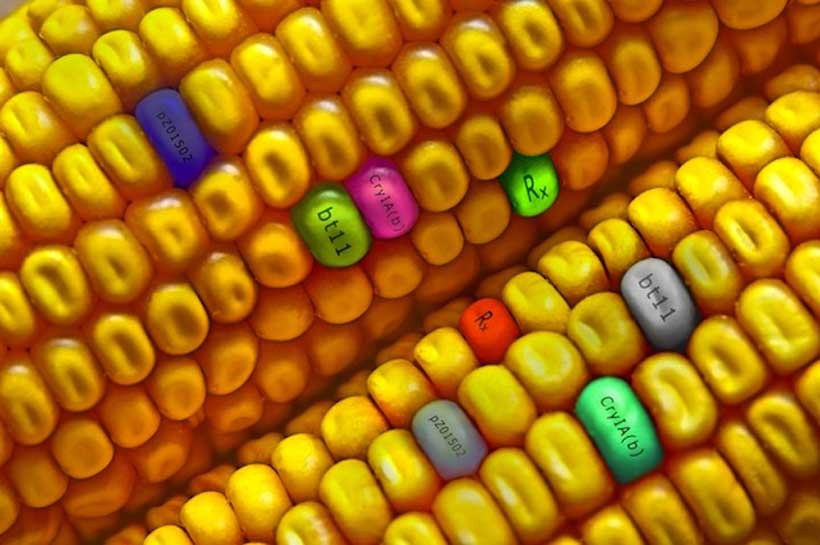 In 1983 laboratory experimentation on genetic mutation seemed to pave the way for a future technological revolution. Entrepreneurs heavily invested in research and development of bio-technologies applied for agricultural purposes. In this regard, businessmen sealed a number of deals concerning new varieties of plants created through transgenic processes. European farmers were particularly concerned about this fast-paced development and aggressive propaganda in favor of transgenic products, especially because the agro-chemical sector had confirmed their resistance to pesticides and herbicides.
The development of genetically modified organisms (GMOs) raised some concerns about their impact on human health and on the ecosystem. At the same time, the European agricultural business sector feared that the development of GMOs would have created a dependency on U.S. multinational agro-chemical corporations.
The European public opinion – whose trust had already been broken after the scandals of BSE (mad cow disease) and dioxin in chicken – has so far been caution and vigil towards this new form of agriculture and demanded specific labeling for all GMO products (officially approved in February 2000).
American consumers instead, relied on quality controls provided by the federal agencies like FOOD & DRUG ADMINISTRATION  and EPA , which were considered reliable watchdogs for public health and environmental safety. Since their approval is automatically considered as a guarantee for consumers' safety, the GMO labeling procedure appears as superfluous. Free market regulations prescribe that every country intending to reject the import of a given product, must provide a proof of its health risks. The transatlantic debate on this topic mostly focused on food safety and environmental protection preserving biodiversity in the long run and promoting a healthy diet. The failure of Cartagena Convention to draft a protocol on biotechnological risks occurred during a phase in which European consumers demanded their governments to make clearer decisions. When in December 1996 the EU Commission authorized the placing on the market of transgenic corn (that benefited the company Novartis), many EU countries expressed their concerns. In February 1997, Austria and Luxembourg prohibited the import of that specific type of corn; similarly, in September 1998, Greece and the United Kingdom banned the rapeseed produced and distributed by Agrevo. Over the course of the same year, Denmark banned all kinds of GMOs and France suspended the farming of transgenic corn in accordance with the decision made by the Council of State on September 25th, 1998. Public opinion was also very worried and reluctant towards GMOs products. Fearing that governments would have not protected the interests of consumers, many associations and environmental movements vocally campaigned against GMOs and showed civil society's response to the economic dominance of the United States. In January 1999, the Organization for Biological Certification Soil Association condemned the company Monsanto for the insufficient protective measures against the pollination of surrounding plantations. Soil Association  revealed  the risks of cross-contamination operated by  winds and insects moving the pollen of transgenic plants for long distances. At the same time, a poll conducted by the French NGO Friends of the Earth revealed that numerous fast food chains had already eliminated – or were about to do so – all GMO based food.
The environmental experts of the scientific community were concerned about the impact of the extensive use of chemicals on the crops whose genes were resistant to herbicides; they hypothesized that in response to this, insects might develop a gene mutation as well. The British Medical Association demanded the creation of a health agency and the ban of antibiotic-resistant marker genes in transgenic food. They basically asked for a moratorium.
Already in August 1998, the British researcher Arpad Pusztai pointed out some health risks caused by GMO potatoes and a few days later he lost his job at the Rowett Research Institute. This episode – that had received extensive media coverage – reinforced the stances of the GMOs critics as it was perceived as an attempt to bury a certain kind of scientific research in order not to spread fear. For their part, consumers were already shocked by the BSE scandal and started reducing significantly the purchase of transgenic products. Pushed by public opinion, the British government – that had previously welcome GMO biotechnologies – recognized the importance of a moratorium. Therefore, it commissioned two studies on the impact of GMOs on health, agriculture and environment. Large retailers were therefore forced to yield to the will of consumers. Sainsbury – second largest grocery store in the UK – together with Body and Mark and Spencer announced the withdrawal of all GMO products and some other big European groups followed their example: Carrefour (France), Esselunga (Italy), Migros (Switzerland), Superquinn (Ireland), Delhaize (Belgium). These latter issued a press release in which they committed to addressing the requests of consumers and only sell GMO free products, in agreement with agricultural and raw materials industries.
They appointed Law Laboratories Ltd, an independent research lab, for quality controls in cultivated fields and in food-production chains in order to detect the potential presence of GMOs. Some GDO companies offered consumers the choice between transgenic products and a GMO-free alternative of their own production. Paradoxically, the campaign against GMOs turned into a marketing strategy that favored national brands over the big industrial chains. On April 27th 1999, Tesco, leader in the UK food distribution, decided to collaborate with Greenpeace in order to identify suppliers that guaranteed GMO free products. Tesco's commitment in the distribution of biological products resulted in both great enthusiasm of environmentalist groups and in Greenpeace's success in the countries where Tesco was present (Hungary, Czech Republic, Slovakia and Poland).
On April 28 of the same year, Unilever, the first grocery store that introduced GMOs on the UK food market, decided to stop distributing these products; so did Nestlé – the Swiss titanic food industry- and H. McCain, world leader in the frozen food distribution, that withdrew the sale of transgenic potatoes as consumers had requested. The actions taken by the European agro industrial sector led many foreign companies to adjust their policies. In the United States, for example, Gerber – company specialized in food for children – decided to utilize only organic corn. As a result, most American farmers realized that transgenic seeds were the reason of the drop in exports (60% drop in 1998). The reports issued by the federal agencies USDA  and EPA clearly showed that the amount of insecticides used for a transgenic sowing was exactly the same used for traditional sowing. Besides, and that certain types of insect were resistant to the toxins present in transgenic plants.
These revelations produced some troubles in the agro-chemical sector that controlled 2/3 of the global market of pesticides and one quarter of the seeds one and the whole market of transgenic plants. Multinational corporations like Monsanto (USA), Du Punt de Nemours (USA), Novartis (Switzerland), Aventis (France and Germany) and Zenecca (United Kingdom) had made huge investments in order to reach the global control of pesticide market. They engaged in the significant challenge of setting the regulations of a new market (norms, rules, financing) to secure their absolute primacy in the biotechnological field.  These companies also initiated a communication campaign on global food security with slogans like: "Acting in harmony with Nature" (Novartis); "You have the right to know what you are eating. Especially if it's the best" (Monsanto).  Since June 1999, Monsanto Director-General, Robert Shapiro, launched a massive advertising campaign involving the most important news outlets in the UK and in Europe in response to the protests.  The leitmotiv of this campaign was the idea of improving people's diet and health while protecting the environment. In an open letter addressed to the President of Rockefeller Foundation, Gordon Conway (that had previously discredited this technologies and highlighted the disadvantage of developing countries), Shapiro announced Monsanto's intention to use biotechnologies to produce sterile seeds. Later, on October 6th, 1999 Shapiro intervened in a conference-call during the debate in London with Greenpeace. Loaded by the criticism of environmentalist and consumers, Monsanto tried to regain some credit. Since it was aware of the fact that the opposition to GMOs was caused by its obstinate attempt to acquire the absolute primacy in seed production and distribution, Monsanto decided to change strategy. The political change of course was due to the necessity of meeting market and investor requests, that started to share their very low expectations of growth for the agrochemical food sector.
In December 1999, thanks to the fusion with the group Pharmacia-Upjohn, Monsanto sold 20% of its agricultural division and developed its pharmaceutical branch, whose outcomes were very positive thanks to the sales of Celebrex – an analgesic medicine used in the treatment of arthritis. Most likely, this strategy paved the way and favored the increase in production of medicated feed, also known as "pharma-food". These products that can be found on the counter of big food chains in the shape of candies for the sight-improvement or chewing gum for the cold. The core concept of the pharma-food is the focus on the advantages of a healthy diet and is one of the innovative challenges of the next century. This moment marked the beginning of a partnership between pharmaceutical laboratories and food industries on nutrigenetics, a new science that offered evidence for a healthy diet with healing properties. In recent years, about eight billion dollars invested in life sciences led to significant achievements in this new biotechnological branch. Nevertheless, the worldwide opposition of consumers and environmentalists made investor fear a sharp fall in sales and therefore the agro-chemical industry changed direction. The trade of transgenic products is a very important challenge for the U.S. government that traditionally supported the agrochemical industry. The United States never denied the favor towards the agrochemical industry and its ability to boost the production process, like in the case of the medicated feed. During the Cartagena conference in 1999, the opposition of a group from Miami led by the United States referred the matter to the World Trade Organization (Seattle, December 199) but no deal was reached anyways.
The US strongly supported the Montreal Conference (January 24 – 28th 2000) and managed to secure an important benefit. On the one hand, the act of the conference recognized the precautionary principle that granted the importer countries the right to ban GMO products; on the other hand, it was not very clear how these countries could claim this right in practice. The text of the agreement stated:  "the exporters are only requested to inform about the possibility that a load may or not contain GMOs, without specifying the nature or ensure the presence of GMOs". This formulation allowed the US to buy time since there was no specific measure prescribing the creation of a separate production chain.
Congressional lobbies – agricultural professional organizations backed by scientists and academics – defended the GMO cause in front of the U.S. Senate and asked for the government's unconditional support and opposed the compulsory labeling procedure requested by the EU. The President of the National Organization of Corn Producer, Tim Hume, strongly criticized the European skepticism towards GMOs: in his opinion, European or American organization opposing GMOs only aim at increasing their profits through the exploitation of people's fears and concerns. According to several researchers, GMOs would be the only solution to fight world hunger and cure many diseases. According to John Oblorogge, Professor at the University of Michigan, the second generation of transgenic plants will allow to increase the nutritive content of the crops. Charles Arntzen, Emeritus Professor at Arizona State University and former President of the Research Institute Boyce Thompson, considered the labeling process as an unjustified scaremongering for consumers and concluded that "The microbiological contamination of food is a problem as much as the labeling".
Scientists therefore requested public funding to support university research on biotechnologies in order to avoid big corporation funding that usually represents an obstacle to independence and objectiveness.
In order for their strategy to be effective, GMOs critics needed to cast doubts on transgenic product and amplify it through local and regional press, TV channels, environmental associations websites, internet forums (that are often loaded with information). Besides, due to GMO critics' initial disadvantage, they had to identify the contradictions in GMOs supporters discourse and exploit them to their own benefit. On their side, businessmen in the agrochemical sector had to conduct a number of tests on their products in order to prove the absence of toxicity before putting them on the market. Entrepreneurs must anticipate the strategy and study the potential of the opponent in order to foresee its attacks towards their products or their company and be able to react rapidly. It is no more a matter of crisis management and substantial communication, but rather of managing the power during the attack and react accordingly, case by case.
Greenpeace has indeed contributed to boosting the campaign against multinational agricultural corporations Unilever and Nestlé, which were forced to withdraw their transgenic products from the United Kingdom. The analysis of Greenpeace French website reveals a manipulative communication strategy. The absence of transparency of the debate on GMOs is quite remarkable in the narrative employed in the brief introduction to the topic posted in the topical issues section: "Manipulators"; "Sorcerer's apprentices"; "disturbing lottery"; "inadequate and weak responses"; "the future of our health is at stake"; "environmental impact"; "risks for public health". This narrative reflects the clarity of the premises of Greenpeace as a protest movement: it portrays the duel between the weak (consumers) and the strong (agrochemical multinational corporations), and exploits the power of the general discontent linked to the primary need of nutrition that is common to each human being. Its technique consists in manipulating the consumers (both figuratively and tangibly) according to the following scheme from the INFO-CONSUMERS section on Greenpeace website, articulated in four simple concomitant steps:
Spread the two lists of products with the producers' names: the white list of GMOs-free products for which it is possible to track the origin of the ingredients and additives; the black list of products that might contain GMOs and for which the supplier (highlighted in bold) does not oppose GMOs possible presence and cannot formally deny it.
Questions to the suppliers through spamming the administration of the targeted company with petitions, fax, mail, phone calls in order to push it to take some measures in response, usually through a public statement. For this purpose, the website offers some pre-compiled letter templates that are filled with the address of the negligent industrial groups (Danone Unilever France and Nestlé France). In addition, Greenpeace shared a successful story of a company that, after having found its name on the black list and received a number of petitions, had publicly apologized for the presence of GMOs and issued a written statement declaring their withdrawal from its production.
Forwarding the response of the company and the letters to at least 5 people.
Keeping Greenpeace posted with updates on the activist participation and the recruiting of new activists.
This pressing strategy against agro-chemical industries turned out to be effective because it forced producers to report on their activities. Greenpeace has recently published other two lists containing all the GMOs introduced in the animal feed and asked consumers to make sure that poultry farmers used the organic ones. Activists are also asked to communicate the answers through updating the lists.
Whenever necessary, Greenpeace may also resort to disinformation. In its magazine, the organization reports that in 1998 the Council of States favored Greenpeace in revoking the authorization for the cultivation of GMOs corn that had been granted at the beginning of the year. Although on February 5th 1998, Greenpeace and other organizations had requested the annulment of a decree of the French Minister of Agriculture, the Council of State had simply decided on September 25th 1998 to suspend that decree and refer to the EU Court of Justice for the interpretation of the EU law. The activists did not actually win, but they have leveraged on a free interpretation of reality and deliberately spread misinformation across public opinion. In fact, what is important for Greenpeace is to push the intervention of national courts, no matter the result obtained. Greenpeace has also proved capable of considering all the nuances of a given issue, when it decided to admit a mistake and play the transparency card. In 1998, British researcher Arpad Pusztai was fired because he had proved that some test animals fed with transgenic potatoes presented some organic atrophies. In reality, the variety of potatoes that the researcher used in his experiments had been transformed with a gene of a toxin of a different species; therefore, these potatoes were not harmful because of the presence of GMOs, but because of this toxin that was harmful per se. In August 1998, Greenpeace had presented Pusztai as a renowned expert that had been unfairly fired after proving the toxicity of transgender plants. The following year, Greenpeace specified: "The conclusions of this research is still fragile, as some varieties of potatoes produce their own insecticide. Besides, similar vegetables are regularly sold in Canada".  In this specific case, Greenpeace managed to appear as genuinely misguided by this research, and recognizing to have made a mistake just like anyone else.
Transgenic market represents a strategic field for the U.S. government. Since the early '80s, multinational chemical and pharmaceutical corporations have freely operated in the field of genetic engineering and allowed the US to establish their worldwide primacy. Nowadays a consistent part of EU and U.S. public opinion (consumers and farmers) strongly opposes these initiatives. On the other hand, US government criticized the European public opinion and attacked the EU weaknesses in response, without offering justifications for its own support for GMOs. According to Alan Larson (Undersecretary ad interim for Economic, Trade and Agricultural Affairs):"because of the EU, many U.S. corn producers are deprived of almost 200 million dollars in exports. (…)Some EU agencies specialized in food safety revealed to be easily influenced by politics and should take inspiration from the FDA. I had never witnessed such a level of scaremongering in Europe between consumers."
It is important to note that there is no independent health agency at the EU level. The only authorities that can effectively address this issue belong to Member States, that is the reason why it is legitimate to question their impartiality. According to James Murphy, U.S. adjunct representative for international trade:
"Our ability to sell these products goes beyond economic data. It is more a humanitarian, ecological and food safety issue. We are witnessing a strong opposition from Europe … with the lack of trust of public opinion towards science … the opposition group were able to exploit the anxiety of consumers that have consequently lobbied their political representatives."
David Sandalow, Assistant Secretary of State for Oceans and International Environmental and Scientific Affairs, that represented the US at the Montreal Conference in 2000, declared to the Washington File that
"Focusing on biodiversity and environmental protection can sometimes overshadow the debate on food safety. Negotiations…should not be focused on trade regulations…that could hinder international trade. The United States will not support it. According to many experts, the scaremongering in Europe towards GMOs, risks to let thousands of people die from hunger and millions of children of developing countries, if scientists and institutes financing researches refuse to apply modern biotechnologies. The safety and the quality of the food produced through modern biotechnological techniques are not different from traditional food".
The skepticism of the scientists and of the EU politicians is the proof of their incapacity to support research on GMOs and this delay is the cause of many deaths in developing countries. The defense strategies that the Department of Agriculture and the Federal Agencies put in place consisted in a discourse centered on accountability and justification: on November 1st1999, the U.S. Department of Agriculture launched its new internet website in order to inform consumers on the state of biotechnological research applied to the agricultural sector. The website was aimed at providing an answer to the most Frequently Asked Question (FAQ) and shed light on regulations and information on international trade related to agricultural products. The U.S. Food and Drug Administration organized three public conferences on the GMOs issue: Chicago – November 18th; Washington November 30th; Oakland – December 13th1999. These public debates allowed U.S. consumers to express their views on the policies of the FDA: many associations like Consumer Union demanded the labeling of transgenic product to ensure the respect of the right of choice.
During the Washington session, Joseph Levitt, Director of the Center of Food Safety at FDA declared: "Taken note of the controversy … we want to point out your recommendations in order to improve our verification of food safety strategies and optimize the sharing of information on the public level."
According to the Director of the Center for Biotechnologies for Agriculture and Environment of the University of Rutgers, the skepticism of European consumers towards GMOs was the result of ineffective norms that had been proved incapable of preventing the BSE diseases and the sale of animal feed containing dioxin. James Maryanski, FDA Coordinator of biotechnologies maintained that EU regulations focused on product, foods and additives rather than on the plants used in the production process. Today FDA is managing to adopt new regulations to apply when a product does not comply to certain safety standards. The only law controlling the food obtained from transgenic plants dates back to 1992 and essentially consists in the same safety measures foreseen for traditional food. This law was heavily criticized by an American author, because it allowed the commercialization of GMOs without any proof of safety or authorization. It seems that at the moment FDA is imposing the agrochemical industries to carry out preemptive checks in order to avoid any risk for the health. Multinational corporations like Monsanto and Du Pont de Nemours were forced to batten down the hatches and tried to adopt a new approach based on accountability and justification. On October 6th, 1999 during a debate with Greenpeace, Monsanto took the initiative and admitted its lack of listening and conciliation spirit. Similarly, Du Pont de Nemours, recognized that businessmen were incapable of addressing the concerns of public opinion and considered them as the result of ignorance. Between the counter-offensive techniques used by Monsanto, the use of advertising campaigns as communication weapons plays a prominent role: "The protests of farmers, consumers and businessmen forced Shapiro to publicly withdraw Terminator technology from the market".
This principle – an open letter addressed to a famous Foundation – allowed to orient the message towards the desired direction, limiting the competitor's operating space.
"(…) The decision has therefore taken into account the opinions that you have expressed and those of a huge number of experts and personalities, included the representatives of our important agricultural community. We have consulted many international experts in order to get to a deep and independent evaluation of the subject. We will continue to encourage a free and transparent debate".
This press release portrays Monsanto as a responsible company that pays attention to collective interests and partners up with farmers to help them improving their harvest, rather than a monopolistic corporation that exploits on its power.
The strong mobilization of GMOs detractors and its media echo provoked a sudden halt in the GMOs scientific progress. In fact, transgenic plants were created in order to improve agricultural output, but their long-term impact on people had not been considered. To this day, nobody is able to guarantee that GMOs are fully harmless. This is a key issue that is capable to persuade part of the U.S. population.
This year, the FDA has been subject to a legal action because of its politics on food biotechnologies that was considered too lightly regulated. This is the commercial reason why some U.S. retailers must obtain supplies of non-transgenic corn, so that they comply with the traceability designed at the EU level. The European campaign was not addressed to cope with the economic rivalry with the US on GMOs, but rather from a complete absence of clear information and from food safety issues (BSE and dioxin in chicken).
Agrochemical industries completely misinterpreted the balance of power and this precluded the chance of anticipating and foresee such a campaign. It was too late when they understood the necessity of changing communication strategies, since US farmers refused to buy their seeds.
When the protests broke out, companies showed their lack of global vision and knowledge of the fields, environment in general and of the other actors, so that the ignorance on competition principles dragged them into a crisis.
Managing information risks cannot be improvised but needs to be based on a substantial plan. This episode shows the power of information as offensive strategy and the limitations that companies go through when they have to reorganize their communication approach to attract consumers.
In a meeting, it is not so important to know the interlocutor, but rather having the ability of putting oneself in the other's shoes.
Strategy of U.S. Anti-Russia Sanctions Becomes Clearer
On Friday, April 6th, Reuters headlined "Russian businessmen, officials on new U.S. sanctions list", and opened: "The United States on Friday imposed major sanctions against 24 Russians, striking at allies of President Vladimir Putin over Moscow's alleged meddling in the 2016 U.S. election and other 'malign activity'. Below are the most prominent businessmen targeted along with their main assets and connections as well as extracts from the U.S. Treasury statement."
As that Reuters list makes even clearer than before, U.S. economic sanctions against Russia are focused against mainly the following four categories of targets in Russia:
Russian competitors to America's largest international oil companies. These specific U.S. firms were listed, on March 27th, in an excellent article by Antonia Juhasz in Pacific Standard magazine, "INSIDE THE TAX BILL'S $25 BILLION OIL COMPANY BONANZA: A Pacific Standard analysis shows the oil and gas industry is among the tax bill's greatest financial beneficiaries." There, they were listed in rank order. For example: the largest such firm, Exxon/Mobil, was given $5.9 billion in "2017 Tax Act Savings," and the second-largest, Philipps 66, won $2.7 billion in it. The latest round of anti-Russia sanctions focuses clearly against these international U.S. oil firms' Russian competitors.
However, previous rounds of U.S. sanctions have especially focused against:
Russian competitors of Lockheed Martin and other international U.S. weapons-firms —  Russian manufacturers that are selling, to foreign governments, military aircraft, missiles, and other military equipment, on the international markets: competing military products. The competitive purpose of these sanctions is to boost not U.S. international oil-firms, but U.S. international weapons-firms.
Russian banks that lend to those firms. Some of these banks have also other close ties to those firms.
Russian Government officials, and billionaires, who cooperate with Russia's elected President, Vladimir Putin. Putin refuses to allow suppliers to the Russian military to be controlled (such as are the military suppliers to America's Government) by private investors (and especially not by foreigners); he wants the weapons-manufacturers to represent the state, not the state to represent the weapons-manufacturers; i.e., he refuses to privatize Russia's weapons-producers, and he instead insists that all firms that supply Russia's military be controlled by Russia's elected Government, not by any private investors. (By contrast, The West relies almost entirely upon privately owned weapons-makers.) He also prohibits foreign interests from controlling Russia's natural resources such as oil firms, mining, and land-ownership, and this explicitly applies even to agricultural land. However, most important are Russia's Strategic Sectors Law (otherwise known as "Strategic Investment Law"), which defines as a "Strategic Entity" and thus subject strictly to control only by the Russian Government and citizenry, four categories: Defense, Natural Resources, Media, and Monopolies. Russia's refusal to allow U.S. billionaires to buy control over these — to buy control over the Government — is, to a large extent, being punished by the U.S. anti-Russia sanctions.
Focusing on the latest round: The Reuters article lists the specific main targets of the new sanctions. These targets are, as described by the U.S. Treasury Department, and as quoted by Reuters:
"Oleg Deripaska is being designated … for operating in the energy sector of the Russian Federation economy."
"Viktor Vekselberg is being designated for operating in the energy sector of the Russian Federation economy."
"Kirill Shamalov is being designated for operating in the energy sector of the Russian Federation economy."
"Andrei Skoch is being designated for being an official of the Government of the Russian Federation."
"Suleiman Kerimov is being designated for being an official of the Government of the Russian Federation."
"Vladimir Bogdanov is being designated for operating in the energy sector of the Russian Federation economy."
"Igor Rotenberg is being designated for operating in the energy sector of the Russian Federation economy."
Those are the ones that the Reuters article specifically listed. In addition, there are:
DESIGNATED RUSSIAN GOVERNMENT OFFICIALS
Andrey Akimov, chairman of the board at Gazprombank
Andrey Kostin, president of VTB bank
*Alexey Miller, chief executive of Gazprom
Mikhail Fradkov, president of the Russian Institute for Strategic Studies
Sergey Fursenko, member of the board of directors of Gazprom Neft
Oleg Govorun, head of the Presidential Directorate for Social and Economic Cooperation with the Commonwealth of Independent States Member Countries
Gazprom is Russia's oil-and-gas giant; and, likewise in accord with Putin's demand that national-security industry remain under state-control instead of control by private investors, its controlling investor is the Russian Government. However, a few individuals are listed who are simply Russian Government officials, presumably likewise more cooperative, with carrying out the intentions of the elected President, than the U.S. and its allied governments consider to be acceptable.
Clearly, the special focus of these sanctions is on supporting U.S. international oil firms competing against Russian international oil firms.
On January 26th, Reuters bannered "U.S. hits Russian deputy minister and energy firms with sanctions", and opened:
The United States added Russian officials and energy firms to a sanctions blacklist on Friday, days before details of further possible penalties against Moscow are due to be released.
A Treasury Department spokesperson said the department is "actively working" on reports required under the "Countering America's Adversaries Through Terrorism Act" and aimed to release them consistent with timelines in the legislation.
Trump or his Treasury Secretary were actually responding to pressure from "Democrats" and unnamed others; but, when the final statement from the Treasury was issued on January 29th (and largely ignored by the press), it turned out that no new sanctions were issued, against anyone. The billionaires' lobbyists had achieved nothing more than to provide (via the anti-Russia verbiage from members of Congress) to the American public, yet more anti-Russia indoctrination in support of America's war against Russia; but, this time, no real action was taken by the President against Russia.
On 28 December 2017, the 'private CIA' firm Stratfor, which does work for the CIA and for major U.S. corporations, had headlined, "Russia Won't Sit Still for Additional U.S. Sanctions", and summarized prior U.S. economic sanctions against Russia:
Since the Soviet period, the United States has targeted Russia with numerous sanctions. The primary ones currently in effect were instituted over human rights violations and the conflict in Ukraine. In late 2012, the United States expanded its Soviet-era sanctions over human rights and approved the Magnitsky Act to punish those deemed responsible for the death of Russian tax accountant Sergei Magnitsky, a whistleblower who investigated Kremlin abuses and a tax-fraud scheme. The act penalizes dozens of people believed to be involved in the case, but the measure has evolved into a platform for the United States and its allies to punish Russia for a much wider scope of human rights abuses. 
The Ukraine sanctions imposed by the United States (and, to a lesser extent, by the European Union, Canada, Australia and Japan) stem from Russian involvement in the conflict there and includes the conflict in eastern Ukraine, Russian support of the previous government, the downing of Malaysia Airlines Flight 17 and the annexation of Crimea. Those penalties include:
Limits on debt issuance to Russia's six largest banks, four primary state oil firms and four state defense firms.
Sanctions on Russia's energy industry, prohibiting U.S. firms from providing, exporting or re-exporting goods and technology related to deep-water, Arctic offshore and shale oil and natural gas projects in Russia.
Bans on subjects receiving dual-use goods by Russia's primary state defense companies.
Sanctions (travel and asset freezes) against hundreds of Russian entities and individuals. 
That was a fair summary; but, because Stratfor derives some of its income from the CIA, it stated as being facts, instead of as being lies, that "Sergei Magnitsky [was] a whistleblower who investigated Kremlin abuses and a tax-fraud scheme," even though Magnitsky actually was never a "whistleblower," and he was, to the exact contrary, assisting an American hedge-fund operator to illegally avoid $230 million in taxes that were due to the Russian Government and which tax-fraud had been reported not by Magnitsky as any 'whistleblower' but instead by, essentially, a bookkeeper, who was afraid of being prosecuted if she didn't report to the police this tax-evasion that she was working on. Furthermore, Stratfor's "to punish those deemed responsible for the death of" Magnitsky also is a lie, because the only person who so "deemed" was the American tax-fraudster who had employed Magnitsky. That employer accused Russia's police of beating to death in prison this criminal suspect, Magnitsky, and he used, as 'documentation' for his charges, fake 'translations'
into English of the police documents, and these 'translations' were taken at face-value by U.S. and EU officials, who couldn't read Russian, and who wanted to cooperate with, instead of to resist, the U.S. Barack Obama Administration and the UK David Cameron Administration.
Furthermore, Stratfor, when it refers to "human rights violations and the conflict in Ukraine," is actually referring instead to "the most blatant coup in history", as the head of Stratfor put it when describing what the Obama regime referred to as the 'revolution' that in February 2014 had overthrown Ukraine's democratically elected Government and that then began an ethnic-cleansing campaign to get rid of the residents in the areas that had voted over 75% for the President whom the U.S.-run operation had overthrown. In fact, U.S. think-tanks criticized Obama for providing insufficient assistance to the newly installed Ukrainian regime's firebombings of the places where over 90% of the residents had voted for the now-ousted Ukrainian President. And that was entirely typical. This is a sort of 'philanthropy' that America's billionaires receive 'charitable' tax-writeoffs for funding (donating to). No matter how aggressive a U.S. President may be against Russia, America's aristocracy (through their 'philanthropies' etc.) complain that it's not aggressive enough — America's Government must do yet more, in order to 'support human rights' abroad.
So, that's what America's anti-Russian sanctions are all about: serving America's billionaires.
first published at strategic-culture.org