White Supremacy in the White House Rooted in a Dark Theory of History
The Fourth Turning: What Cycles of History Tell Us About America's Next Rendezvous with Destiny by William Strauss and Neil Howe.
[yt_dropcap type="square" font="" size="14″ color="#000″ background="#fff" ] T [/yt_dropcap]he theoretical slogan "Make America Great Again," followed in practice with a ban on travel to the US from seven Moslem countries, is ultimately rooted in a sinister theory of history.
The theory does not originate from the new occupant of the White House, who has never exhibited much intellectual curiosity, be it in history, or any other subject for that matter, with the possible exception of business deals, but it is endemic to his most influential and trusted advisor Steve Bannon, the man behind the curtain who landed him in the White House.
Bannon is known as a White Supremacist, with racial and anti-Semitic tendencies; a passionate adherent to a theory of history about America's future as elucidated in the above mentioned book. There are around a plethora of cyclical theories of history, the most popular being perhaps that of the philosopher of history Giambattista Vico. One could indeed go all the way back to the ancient Greeks who believed that at the end of a given cycle of history (the saeculum) comes a "ekpsyrosis" or a cataclysmic event, a trial of fire of sorts, which destroys the old order and brings about a new one, but this new theory by Strauss and Howe is unique in its sheer darkness. To boot, Bannon misinterprets it to better suit his own political agenda.
As per this theory, there are three turning of history which America has experienced, so far: the Revolutionary War, the Civil War, the Great Depression followed by World War II. They were marked by massive dislocations, war, and decay from which the people were forced to reunite and build a new order. In other words, first comes a catalyst event from which issues a period of regeneracy climaxed by a war with the old order which ends with a resolution. The resolution is the triumph of the new order.
Bannon seems to be obsessed with the theory. He is convinced that a reckoning is fast approaching, in fact it must necessarily arrive in order for a new order to emerge; also, that the climactic conflict will be conducted from the White House. He has shown himself willing to advise Trump on the enactment of policies disruptive of the current order. It is generally believed that the he was the architect behind the ban, called temporary for now, on travel and on entry Muslims in the US. He was also behind the deletion of the reference to Jews as victims of the Holocaust on its recent yearly commemoration (on the very same day of the ban enacted on Moslems by executive fiat).
One of the side-effects of this encouraged disruption is the breaking down of old political and economic alliances, even the turning away from traditional American principles to create chaos and prepare for the new order. Chaos seems to be the climate in the present White House: rampant confusion under conflicting orders, with Caligula redivivus creating the confusion and then perversely enjoying the reality show, to suddenly show up as the man with the brilliant solutions. It's as if the Apprentice TV show were still going on. It's the atmosphere of the Roman Colosseum where the phenomenon of survival of the fittest is the ultimate goal and rationale. Many, in and out of the White House, are concerned and are beginning to entertain the idea of impeachment. Some have even mustered the courage to call him "illegitimate," which is the equivalent to the little boy in Christian Andersen's tale shouting "the emperor is naked" as the emperor struts around in his splendid invisible clothes to the sycophantic admiration of his followers.
The bizarre show, as of this writing, goes on unabated. It has to go on, necessarily, because Bannon is attempting to bring about, or fulfill, if you will, the so called fourth turning of US history, a new vision of America as described in the theory above. Trump is merely the means to attain to it. In an interview Bannon has described Trump as "a blunt instrument" but one that he is perfectly willing to use nevertheless, in order to attain the appointed goal of history. It is all rather deterministic with human responsibility, guilt and regret, notably absent from the whole process.
Nevertheless, taking notice of this fourth turning gives some needed context to policies that so far seem deranged, incoherent and inconsistent, unexplainable and confusing even to experts in geo-politics, as they vainly attempt to square the circle and make some rational sense of it all.
Bannon is convinced that we are already in a period of regenaracy. The catalyst was the financial crisis of 2008. As described in the book, this is a period of isolationism, of reimagining the economy (which so far has shown itself prone to a reimagining new tax breaks for the rich…), re-building of the infrastructure, and, most importantly, a strong centralized, authoritarian, powerful government where the executive reigns supreme, unencumbered by too many laws and regulations. But this is only a preparation for a massive conflict of civilizations to come. A conflict between East and West, which may mean the Middle East or perhaps China. Russia, for the moment, seems to be considered a friendly ally, with few if any rationales.
But what does history ultimately show? Does it really repeat itself deterministically, or are the catastrophes of every era unique to each era? Will the fourth Turning be the same as the first, second, and third? To take a close look, it appears that the Fourth Turning of the Civil War was quite different than that of the Depression and World War II.
Logically, it is argued, the financial crisis of 2008 is the catalyst for our crisis and the coming struggle, just as the Depression was for the third turn. But are the two really comparable? During the Depression unemployment reached 20%; in the fourth turning it never went beyond 10%. Unlike the Hoover Administration (an administration which prided itself of its business acumen) which dilly dallied for two whole years, the government of Barack Obama acted very fast to prevent a meltdown and turned the situation around, at least on a financial level.
What this financial crisis has brought about this time around is an exacerbation of the income inequality gap which has been growing globally since it began some forty years ago. That explains the popularity of a Bernie Sanders, and to a certain extent that of Donald Trump, who as one of those who benefitted from and produced the gap, then skilfully used it as a campaign strategy to fool millions of middle class workers who are now waiting for the check in the mail. Good luck. The disappointed will be palpable in a few months.
If there is a comparison to be made, it ought to be that of the inaugural address of President Franklin Delano Roosevelt in 1933, when he describes a county devastated by the Great Depression, a picture that all Americans could see and recognize; and compare it to that of Trump in 2017 a couple of weeks ago, where he talks of a dark "American carnage." What was he talking about? Not many can answer that question. But it may aptly describe the deep divisions presently existing in this country of ours.
Unlike the era of FDR which put people back to work and created a national unifying spirit wherein society's resources were redistributed and society rebuilt, what is most apparent today is discord and disunity, as exemplified by the two main political parties who have all but forgotten the word compromise and harmony. The anger and the authoritarianism is there, apparent to all, but not the yearning for social justice, not the common purpose, or the common good. Division and dissension have been promoted as never before.
And this is where Bannon and him minions in the White House are greatly misguided. They believe that they are working for "the Gray Warrior," the leader described by Strauss and Howe who will "urgently resist the idea that a second consecutive generation might be denied the American Dream." The identification of the Gray Warrior in a pathological narcissist who creates "alternate facts" as he goes along is indeed a grave mistake.
They also conveniently forget that the new order in the Germany of 1932 was inaugurated by a power-mad fellow named Adolf Hitler who wanted to make Germany great again. Pari passu, today's hero and savior, while claiming to be champion of the disadvantaged, continues to pursue his own personal financial and political interests and has so far shown precious little compassion for the poor and the unfortunate.
In reality, the ones who may eventually show us the way forward, out of our impasse and begin the Fourth Turning are not the Trumpists in love with Ayn Rand's "virtue of selfishness" but the Millennials, the young, whose needs have all but been ignored by the likes of Trump and Bannon.
The only candidate who attracted them during the presidential campaign was Bernie Sanders. Trump appealed and managed to fool mostly an older generation who felt that something had been taken away from them and resented that fact. The millennials have no such resentment; they have, in fact, never been given a chance at the American Dream in the first place. Most of them voted against Trump, many stayed home and for good reasons: Trump had offered them nothing.
What Bannon has failed to grasp is that the Fourth Turning, as envisioned by Strauss and Howe, is not inevitable and deterministic but requires an urgent return to a constitutionally agreed-upon set of values. The millennials have grasped that much. What Bannon and Trump are doing, on the other hand, is that, far from unifying against outside threats, they are creating enemies galore (Mexico, China, Australia, the EU, you name it) which many Americans don't want to have. That insistence on creating enemies at a tough bargaining table, does nothing but increase the palpable anxiety and frustration.
Indeed, we find ourselves in uncharted perilous territory and history cannot deterministically predict where we will eventually end up. It can only give us guidelines and lessons on how to avoid past mistakes. History however does teach us that to ignore the voices of justice and reason is to make sure that we will end up with an enormous political disaster on our hands. In a way we already have one reigning disaster right inside the White House. Those who did not vote for confusion and dissension (by 3 million votes difference) are now asked to go along for the ride with the mad emperor. Such are the ways and byways of democracy. In any case, better buckle up; the ride is likely to be bumpy.
Author's note: this essay has already appeared in Ovi Magazine on February 6, 2017
Flames of Globalization in the Temple of Democracy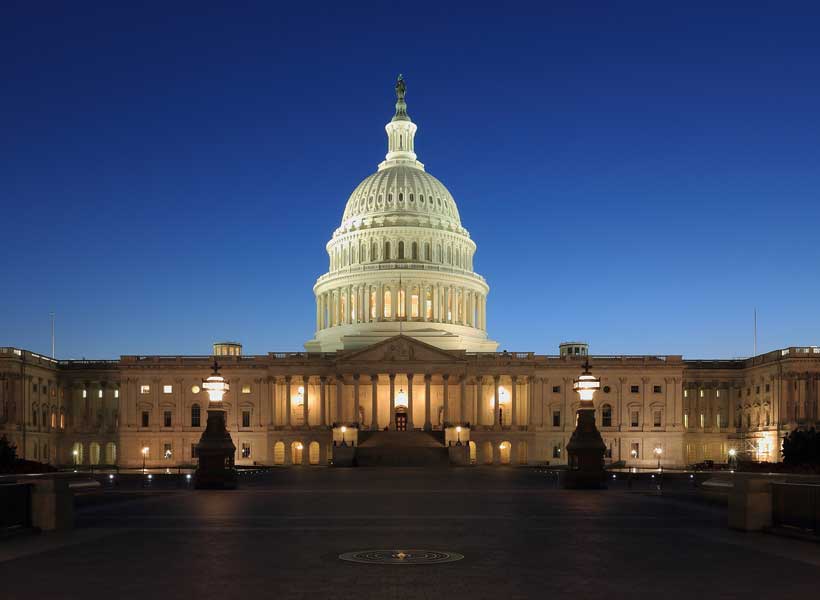 Authors: Alex Viryasov and Hunter Cawood
On the eve of Orthodox Christmas, an angry mob stormed the "temple of democracy" on Capitol Hill. It's hard to imagine that such a feat could be deemed possible. The American Parliament resembles an impregnable fortress, girdled by a litany of security checks and metal detectors at every conceivable point of entry. And yet, supporters of Donald Trump somehow found a way.
In the liberal media, there has been an effort to portray them as internal terrorists. President-elect Joe Biden called his fellow citizens who did not vote for him "a raging mob." The current president, addressing his supporters, calls to avoid violence: "We love you. You are special. I can feel your pain. Go home."
That said, what will we see when we look into the faces of these protesters? A blend of anger and outrage. But what is behind that indignation? Perhaps it's pain and frustration. These are the people who elected Trump president in 2016. He promised to save their jobs, to stand up for them in the face of multinational corporations. He appealed to their patriotism, promised to make America great again. Arguably, Donald Trump has challenged the giant we call globalization.
Today, the United States is experiencing a crisis like no other. American society hasn't been this deeply divided since the Vietnam War. The class struggle has only escalated. America's heartland with its legions of blue-collar workers is now rebelling against the power of corporate and financial elites. While Wall Street bankers or Silicon Valley programmers fly from New York to London on private jets, an Alabama farmer is filling up his old red pickup truck with his last Abraham Lincoln.
The New York banker has no empathy for the poor residing in the southern states, nothing in common with the coal miners of West Virginia. He invests in the economies of China and India, while his savings sit quietly in Swiss banks. In spirit, he is closer not to his compatriots, but to fellow brokers and bankers from London and Brussels. This profiteer is no longer an American. He is a representative of the global elite.
In the 2020 elections, the globalists took revenge. And yet, more than 70 million Americans still voted for Trump. That represents half of the voting population and more votes than any other Republican has ever received. A staggering majority of them believe that they have been deceived and that Democrats have allegedly rigged this election.
Democrats, meanwhile, are launching another impeachment procedure against the 45th president based on a belief that it has been Donald Trump himself who has provoked this spiral of violence. Indeed, there is merit to this. The protesters proceeded from the White House to storm Congress, after Trump urged them on with his words, "We will never give up, we will never concede."
As a result, blood was shed in the temple of American democracy. The last time the Capital was captured happened in 1814 when British troops breached it. However, this latest episode, unlike the last, cannot be called a foreign invasion. This time Washington was stormed by protestors waving American flags.
Nonetheless, it is not an exaggeration to say that the poor and downtrodden laborers of America's Rust Belt currently feel like foreigners in their own country. The United States is not unique in this sense. The poor and downtrodden represent a significant part of the electorate in nearly every country that has been affected by globalization. As a result, a wave of populism is sweeping democratic countries. Politicians around the world are appealing to a sense of national identity. Is it possible to understand the frustrated feelings of people who have failed to integrate into the new global economic order? Absolutely. It's not too dissimilar from the grief felt by a seamstress who was left without work upon the invention of the sewing machine.
Is it worth trying to resist globalization as did the Luddites of the 19th century, who fought tooth and nail to reverse the inevitability of the industrial revolution? The jury is still out.
The world is becoming more complex and stratified. Economic and political interdependence between countries is growing each and every day. In this sense, globalization is progress and progress is but an irreversible process.
Yet, like the inhumane capitalism of the 19th century so vividly described in Dickens' novels, globalization carries many hidden threats. We must recognize and address these threats. The emphasis should be on the person, his dignity, needs, and requirements. Global elites in the pursuit of power and superprofits will continue to drive forward the process of globalization. Our task is not to stop or slow them down, but to correct global megatrends so that the flywheel of time does not grind ordinary people to the ground or simply throw nation-states to the sidelines of history.
Deliberate efforts were made to give a tough time to President Joe Biden
President Trump-Administration is over-engaged in creating mess for in-coming President Joe Biden. The recent deliberate efforts are made to give a tough time are: naming Cuba a state sponsor of terrorism, designating Yemen's Houthi rebels as a foreign terrorist organization, Terming Iran as a new home to al-Qaida, and lifting restrictions on contacts between American officials and representatives from Taiwan.
The consequence may turn into dire situations, like a return to cold war era tension. Efforts were made to resume Cuba-US relations to normal for decades and were expected to sustain a peaceful co-existence. Any setback to relations with Cuba may destabilize the whole region. Pompeo's redesignation of Cuba as a sponsor of state terror will possibly have the least material impact, but it signifies a personal loss to Biden and a momentous political win for Trumpism. In doing so, Trump is hitting the final nail in the coffin of Barack Obama's efforts to normalize relations with Cuba.
Yemen issue was a creation of Arab spring sponsored by the CIA, and after realizing the wrongdoings, the US was trying to cool down the tension between Saudi Arabia and Yemen, but with the recent move to name Yemen's Houthi rebels as a foreign terrorist organization, may open new hostilities and bloodshed. It has been designated by UNICEF as the "largest humanitarian crisis in the world, with more than 24 million people — some 80 percent of the population — in need of humanitarian assistance, including more than 12 million children." Such statements may halt humanitarian assistance and may result in a big disaster.
The history of rivalries with Iran goes back to 1953 when the UK and the US jointly overthrew the legitimate government of Prime Minister Mossadeq. But the real tension heightened in 2018 When President Trump withdrew from JCPOA. But the recent allegation that Iran as a new home of al-Qaida may take a new turn and give a tough time to Joe Biden–Administration. Although there is no evidence, however, Secretary of State Pompeo made such an allegation out of his personal grudge against Iran. It can complicate the situation further deteriorate and even may engulf the whole middle-east.
Lifting constraints on contacts between American officials and representatives from Taiwan, is open violation of "One-China Policy." Since Washington established formal diplomatic relations with Beijing in 1979, it has resisted having official diplomatic associations with Taipei in order to avoid a confrontation with the PR China, which still comprehends the island — home to around 24 million people — as part of China. Chinese are very sensitive to the Taiwan issue and struggling for peaceful unification. However, China posses the capabilities to take over by force, yet, have not done so far. Secretary of State Mr. Pompeo's statement may be aiming to instigate China and forcing toward military re-unification. It might leave a challenging concern for Joe Biden-Administration.
Raffaello Pantucci, a senior fellow at Singapore's S. Rajaratnam School of International Studies, said, "The Trump administration is locking in place a series of conflicts that change the starting point for Biden walking into the office on the world stage."
Even Mr. Pompeo had a plan to travel to Europe to create further hurdles for in-coming administration, but fortunately, some of the European countries refused to entertain him, and desperately he has to cancel his trip at the eleventh hours.
It is just like a losing army, which destroys all ammunition, weapons, bridges, infrastructures, etc., before surrendering. Although President Trump's days in office are numbered, his administration is over-engaged in destruction and creating hurdles for the next administration. He is deliberately creating hurdles and difficulties for President-Elect Joe Biden.
President Joe Biden has many challenges to face like Pandemic, unrest in the society, a falling economy, losing reputation, etc. Some of them might be natural, but few are specially created!
Latin America and the challenges for true political and economic independence
Latin America – and its core countries, namely Brazil, Argentina and Mexico – has become a region of high global strategic value due to its vast territory, abundant resources, great economic development, unique geographical position and active role in global and regional governance.
Factors such as history, geography and reality, combined with the complexity of the region's internal political logics, have once again made Latin America a place where major powers pay attention to and play key games.
Latin America's cooperation with 'external' powers has become ever closer, leading to unfounded suspicions and malicious provocations among the countries of the region concerned.
What bothers 'democrats' and 'liberals' is the presence in the area of countries without a colonialist and exploitative past.
Historically, Latin America and the Caribbean were the coveted location of various Western forces. Since the Latin American countries' independence – and even today – large countries inside and outside the region have competed in this area.
The complexity and uncertainty of the current global political and economic situation in Latin America lie behind the competition between the major powers in geopolitics and international relations.
Latin America's vast lands and resources are linked to global food security, the supply of agricultural and livestock products, and energy security. It is an important 'product supplier' that cannot be neglected.
Latin America has a huge surface of over 20 million square kilometres, covering four sub-regions of North America (Mexico), the Caribbean, Central America and South America, with 33 independent countries and some regions that are not yet independent, as they are tied to the burden of the old liberal-colonialist world.
Latin America is blessed with favourable natural conditions. For example, it has become a well-known 'granary' and 'meat provider' because of its fertile arable land and abundant pastures. It is an important area for the production of further agricultural and livestock products. At the same time, other countries in the region have huge reserves of natural resources such as oil and gas, iron ore, copper and forests, and have become important global suppliers of strategic materials.
Secondly, the Latin American region has a relatively high level of economic development and has brought together a number of important emerging economies – a significant global market that cannot be ignored.
The Latin American region plays an important role in global economy. Brazil and Mexico are not only the two largest economies in Latin America, but also the top 15 in global economy.
At the same time, recent calculations on 183 countries (regions) with complete data from the World Bank and related studies show that the group consisting of Brazil, Mexico, Argentina, Chile, Peru, Colombia, etc., has entered the ranking of the "30 emerging markets" (E30) worldwide. According to World Bank statistics, Latin America's gross domestic product (GDP) in 2018 was about 5.78 trillion dollars and the per capita GDP exceeded 9,000 dollars. With the exception of a few, most countries in Latin America are middle-income and some have entered the high-income ranking.
Therefore, Latin America has become a large consumer market that cannot be ignored due to its relatively high level of economic development, high per capita income and a population of over 640 million people.
Indeed, as Latin American region with a high degree of economic freedom and trade openness, it has been closely connected with the economies of other regions in the world through various bilateral and multilateral agreements, initiatives and free trade mechanisms.
Thirdly, Latin America's unique geographical position has a significant impact on global trade, shipping and climate change.
Latin America is situated between two oceans. Some countries border on the Pacific, or the Atlantic, or are even bathed by both oceans. This special position gives the Latin American region the geographical advantage of achieving 'transpacific cooperation' with the Asian region or building a link of 'transatlantic cooperation' with the European region. Thanks to the Panama Canal, it is the fundamental hub for global trade.
Besides its strategic relevance for food security and clean energy production, the Amazon rainforest, known as the 'lungs of the earth', has a surface of over six million square kilometres, accounting for about 50% of the global rainforest. 20% of the global forest area and the vast resources covering 9 countries in Latin America have become one of the most important factors influencing global climate change.
Finally, as an active player in the international and regional political and economic arena, Latin America is a new decisive force that cannot be neglected in the field of global and regional governance.
Firstly, as members of organisations such as the United Nations, the World Trade Organisation, the International Monetary Fund and the World Bank, the major Latin American countries are both participants in and creators of international rules.
Moreover, these countries should be considered from further aspects and viewpoints of multilateralism.
The major Latin American countries, particularly regional powers, such as Brazil, Mexico and Argentina, are members of the G20. Brazil belongs to both BRICS and BASIC.Mexico, Chile and Peru are within the Asia-Pacific Economic Cooperation. Mexico, Peru and Chile are members of the Comprehensive and Progressive Agreement for Trans-Pacific Partnership (CPTPP), while Mexico and Chile are members of the Organisation for Economic Cooperation and Development (OECD).
They are playing an irreplaceable role in responding to the economic crisis and promoting the reform of global governance mechanisms; in promoting the conclusion of important agreements on global climate change; in advancing economic cooperation between the various regions; in leading 'South-South cooperation' between developing countries and in holding a dialogue on the main current issues (opposition to unilateralism, protectionism, protection of multilateralism, etc.).
It must also be said that Latin American countries are naturally also active in regional organisations and institutions – such as the Organisation of American States, the Inter-American Development Bank, etc. – so that they can participate directly and try to oppose U.S. hegemonism.
Within the Latin American region, these countries first initiated a process of cooperation and integration and later established various sub-regional organisations -such as Mercosur (Mercado Común del Sur-Mercado Comum do Sul) and Alianza del Pacífico (Mexico, Colombia, Chile and Peru) – to cooperate with other regions of the world and shake off the unfortunate definition of "America's backyard".
Located in the Western Hemisphere, where the well-known superpower is present, Latin American countries have long been deeply influenced by the United States in politics, economics, society and culture.
In 1823, the United States supported the Monroe Doctrine and drove the European countries out of Latin America with the slogan 'America for the Americans', thus becoming the masters of the Western Hemisphere.
The Monroe Doctrine also became a pretext for the United States to interfere in the internal affairs and diplomacy of Latin American countries.
In 2013, 190 years after the aforementioned declaration, the United States publicly declared that the Monroe Doctrine era was over and emphasised the relationship on an equal footing and the shared responsibility between the United States and Latin America.
Nevertheless, the current Latin American politics shows once again that the end of the so-called 'Monroe Doctrine' era is nothing more than a common myth.