'Call it a difficult night': Book Review
[yt_dropcap type="square" font="" size="14″ color="#000″ background="#fff" ] M [/yt_dropcap]ishka Hoosen is young. She is also intelligent. She is brave and she is brilliant. She is also very clever, funny and wise beyond her years. Her style is flesh. Let me explain what I mean by that. The beautiful, haunting lines of 'Call it a difficult night' will leave you breathless. Her pain and internal struggle will leave you numb.
Her protagonist's suffering, is a human stain and her words a playful meditation. She's an artist and she knows her medium. Is 'Call it a difficult night', a cross between a love letter and a love poem to herself or to a lover? Has she been here before, I asked myself. I kept coming back to the stimulus, origin, and process not only of the protagonist but also of Mishka Hoosen. I thought of her, the birth of this book, what she channelled her way through, meaning, here, the time frame of the book, and the psychological framework of the writer.
I was 'rooting for both of them' as the Americans say. Is Mishka Hoosen fragile, I asked myself? Is she delicate, vulnerable, or just tough, determined, and brave? The protagonist was in that wretched place that so many people who suffer from clinical depression, problems with rehab and addiction, alcoholism, mental illness and any form of mood disorder find themselves in. I kept searching for a muse. Told myself that of course, there had to be one here. That I would eventually find one. I kept on searching for a masculine and a feminine energy and found them there staring back at me on the page. 'Salt' becomes lyrical, something magical in the hands of Mishka Hoosen. 'Fists clenching and unclenching.' What happens when you recognise yourself in the writer's world of bipolar madness is this. You don't feel lonely anymore and you don't feel tragic and you certainly don't feel lost, hopeless or alone.
Mishka Hoosen, perhaps in your short life you were not oblivious to pain. I felt sorry for the protagonist that she had to 'feel' (that acute physical pain of the body through cutting herself and the pain of of the mind, being hospitalised) to write about it, (the protagonist's pain became my own), her suffering became my own, and I often felt giddy, ambivalent, bereft, cast away with the celebration of life. Yes, the energy of life was often there. In humour mostly. The flux of hospital life. The nurses, the doctors. The other patients in the ward. You, Mishka Hoosen reminded me of my own youth mostly spent in books or inside the school library. The protagonist's demons and battle reminded me of William Styron's depression in 'Darkness Visible', her loves reminded me of the shared intimacy in the relationships in John Updike's 'Couples' (I could only draw on the experience of heterosexual relationships), and of course, there were the two Lolita's of my life. The unforgettable Stanley Kubrick's celluloid vision, and Vladimir Nabokov's classic 'Lolita'. I read Styron, Updike, and Nabokov while I was studying for my O' levels in Mbabane, Swaziland just because I wanted to and because there was nobody to tell me that I was being (can't get to the word I am looking for, thinking that it is precocious) or forward, or rather way too forward thinking for my age.
I said I wouldn't do it. That I couldn't review this book. I said the book was too difficult. Like J.M. Coetzee's 'The Childhood of Jesus', Richard Rive's 'Emergency Continued', and Nadine Gordimer's 'Oral History' there was something about this talent.
I was sent on a journey into a hellish territory. I picked up the book, put it down again, and picked it up. For two whole weeks. There was no jacket photograph of the novelist to stare me down daily. I had nothing to go on about who she was really. I played this game for two whole weeks. The book was placed on the shelf alongside my library but it was not forgotten. I spoke about it for two weeks to my father, my sister in Johannesburg, my mother, and my brother. These are the most important people in my life. I wanted to do, and still want to do Mishka Hoosen's book justice. I hope that I do. I praise her honesty about writing about a very difficult subject matter. I praise her hope, depth, sincerity. Most of all I thank her because bipolar is the eternal never ending struggle for those who live with the mood disorder or any mental or chronic illness.
Hoosen has a satellite kind of language about her. I'll explain what I mean by that in a few sentences. By that I mean that there is an inheritance of space between the words. The writer's experimental prose gives you time to reflect, study, gather, harvest your own thoughts. I found myself in the dreamy force of her language. Reading the book was like watching 'Montage of Heck' on a small black and white television. 'Montage of Heck' is a documentary on Kurt Cobain, the musician who took his own life. His life flashed before my eyes as I read 'Call it a difficult night'. His music like certain passages in the book brought an anthem to a doomed youth. A lost generation. Interviews with the people who were closest to him. Cobain, the persona. Cobain who would always personify the youth. Like his music was his gift to the world, this book is Mishka Hoosen's gift to the world.
Is this what language of colour is? Is this what is meant by black writing? Writing for the African Renaissance? Literary endeavours that has a feminine mystique? After reading the book I sat back, asked myself has she done enough or too much as a writer. The protagonist has a maternal instinct in the ward. You pray and hope that she comes out of this experience, through all of this all of the way. She's scornful, loving, attentive, giving, and generous. We're let into her love life. She says the word 'fuck' a lot. She's rebellious and has a lot to say about authority figures (and I wondered not for the first time what her second book will be like). I wondered many times if this is this an anthem for a doomed youth. Not just for a post-apartheid South African youth but for a youth on another continent, in another world because we live in one where we're so eager to pop a pharmaceutical to tell the reality we live in to go away. Reading this book, just like reading NoViolet Bulawayo's book We Need New Names made me realise that Hoosen has a powerful presence too. She can move people.
Are all female writers from this continent like that? It left me with many questions. 'Call it a difficult night' when I started to read it properly, from beginning to end, with no breaks in between, and not cheating my way through it through reading random passages to test myself, test my confidence as a reviewer, trying to find something negative to say about the writer, about the book, about bipolar madness or mental illness, or life in a mental hospital. Trying to find the words which would be appropriate instead of inappropriate but not walking on eggshells though. 'Call it a difficult night' would not let go of me. The book is difficult. 'Madness' itself, the very idea of it, trying to wave it away, make it go away, make a joke about it because it is so embarrassing being confronted by 'it', whatever 'it' is, is difficult to talk about.
The book like I said before is difficult but it wouldn't leave my hands, and I returned to it repeatedly. The prose has a poetic energy to it, so forceful, sharp, and sexy. The language is clean, and pure. Mishka Hoosen's 'Call it a difficult night' shows more than a lot of promise. It is also a thing of beauty. I hope that the birth of this book, and her appearance on the literary scene that she will forge a path for many who come after her. Many young women of colour and young men too.
Whenever I think about Mishka Hoosen now I will remember her when I reread Hemingway's 'A Moveable Feast', when I reread Rainer Maria Rilke's 'Letters to a Young Poet', when I reread Jean Rhys's 'After Leaving Mr Mackenzie', reread Noviolet Bulawayo's 'We Need New Names' and reread Virginia Woolf's 'The Waves'.
She is just that kind of writer.
Gender and Climate Change: Where are we and what next?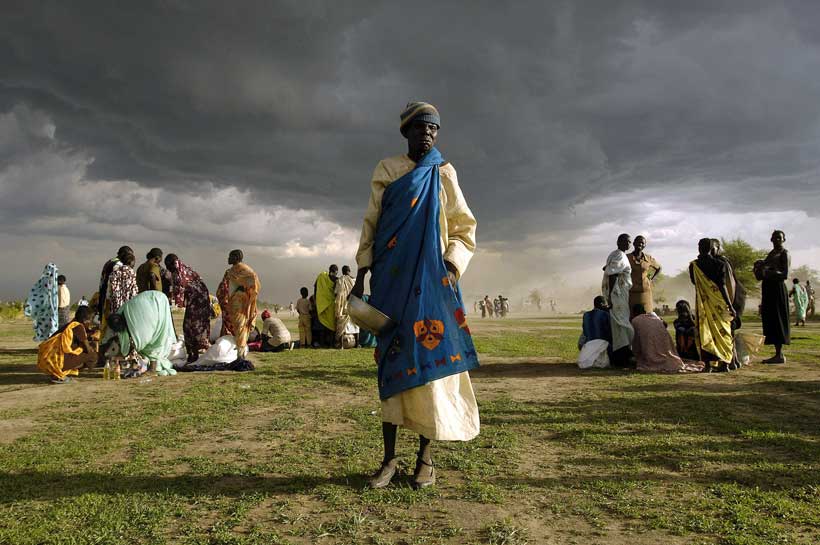 Climate change affects women more profoundly than men. Often, women bear the brunt of extreme weather events because they lack economic, political and legal power, especially in developing countries.
Because of cultural barriers and their lower economic status, women often have fewer assets to fall back on than men. They are largely absent from decision-making because of unequal participation in leadership roles – further compounding their vulnerability. So when it comes to coping with climate change, women usually have fewer adaptive strategies than men.
The women who live in poor rural communities use natural resources in a different way than men because they possess fewer assets.  It is women, for example, who are responsible for collecting firewood, fetching water, growing food – or foraging for it – making them more vulnerable to the climatic changes that affect these resources.  So the international community must pay attention to gender dynamics when it develops climate change policies and puts them into action.
International recognition – where are we now?
International frameworks are beginning to incorporate a gender dimension into action on climate change. The UN Framework Convention on Climate Change (UNFCCC) emphasises gender balance and increased participation of women in its processes and in national delegations. It also calls for the development of gender responsive climate policies at all levels.
Gender is also getting more attention at climate change conferences.  In 2014, at COP20 in Lima, a Programme of Action on Gender was established 'to advance implementation of gender-responsive climate policies'. The Paris Agreement of 2015 acknowledged the importance gender equality and empowerment of women in climate action. In 2017, COP23 established a Gender Action Plan.  So there is forward momentum.
And with developing countries calling for more money to address climate change, there is also an increasing emphasis on gender-responsive budgeting. The Green Climate Fund – the largest international fund for countering climate change – is shifting towards a more gender-sensitive approach and recently developed a Gender Policy and Action Plan.
The Commonwealth, gender and climate change
The Commonwealth has a long history of championing small states, women and young people.  In 2015, the Commonwealth Summit introduced a Women's Forum to amplify the voice of women and raise key gender issues to leaders. Gender and climate change issues gained further momentum at the 2018 Summit in London, when heads of government committed to accelerating action to achieve targets under the Paris Agreement and the Women's Forum called for the Commonwealth to take gender into account in addressing climate change.
Gender and climate change is one of four gender priorities of the Commonwealth.  That means the Commonwealth is shaping its work to reflect gender considerations.  However, more can be done to build on synergies and collaborate with partners to increase support to small and vulnerable states.
What next?
The urgency of climate change requires more progress at a greater pace. Increasing the participation and engagement of women in addressing it is a first and critical step.  I look forward to seeing progress and will follow discussions on the Gender Action Plan at COP24 in Poland later this week.  Even more important will be the first report on its implementation in 2019 because – as they say – the proof of the pudding is in the eating.
Sharing experiences and learning from what is already happening is important in understanding gaps and challenges and in developing better responses and strategies, so I would love to hear your thoughts and experiences on this topic. Are there challenges and lessons learned that you feel are important and that can shape the agenda moving forward, especially in the Commonwealth?
Young Voices Program: Global Space for Youth Empowerment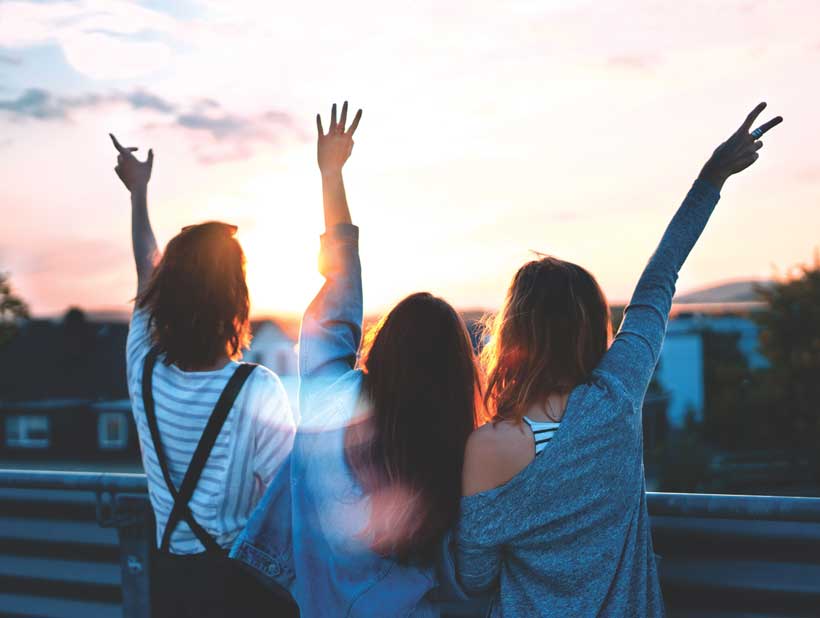 Young people matter. Not just because they can be powerful constituencies to recruit or consumers to develop. They matter in their own right and their growth is fundamental for the future stability and civilized success of societies, countries, and the world.
Unfortunately, a space for them to be themselves – to express and explore their own thoughts and to learn to articulate their own voices – is limited, especially on a global scale. Within the limited spaces available, most are politicized if not outright commercialized. Too often, youth have been used as vehicles for narcissistic adults, power-hungry politicians, and greedy conglomerates. In other words, around the globe grownups have maximized, exploited, and manipulated the power and potential of the young, all supposedly in the name of 'youth.'
With seventeen years of experience in educational and youth empowerment projects in Thailand and Asia, I have witnessed how these exploitations take place. Politicians talk about the importance of education, but only in terms of gaining votes for themselves. Political transactions are not bad in and of themselves, if the votes can bring about better schooling, equal opportunities, and gender equity, just to name some rightful benefits. More often than not, however, these talks on education are shallow rhetoric that cease to impact reality after the votes have been dropped into the ballot boxes.
The commitment to education is there, don't get me wrong. Countries spend billions of dollars on it. But the commitment for youth excellence, for the articulation of original youth analysis, is lacking. More space is needed for youth to express themselves, their concerns for their society, and debate the ideas openly and civilly. Elite schools have done this for centuries – bringing the best and brightest minds together in a room to debate and articulate their thoughts. But with the internet, online spaces have become critical in creating opportunity for youth dialogues and learning spaces. But now the online arena also carries with it dangers: we need to create spaces that provide enlarged, engaged, and equitable venues for youth to participate in the important issues of the day, without fear of retaliation, retribution, or politicization. More youth need to get involved in expressing their ideas on issues that matter to them, to truly become globally-engaged citizens now. This is not so much about a virtual 'safe space' as it is a declaration of creating virtual engaged spaces. These are too few and far between in today's world.
Thus, increasing quality online courses make quality learning fairer and more accessible to youth worldwide. This is why we propose the creation of an online platform on Modern Diplomacy, one of the most vibrant e-magazines in Europe, with massive followers far beyond it. This MD platform believes in the freedom of expression and sharing of ideas. It will allow youth – students across the world in all types of institutions – to not just share their ideas but have opportunities to engage with their own readers, creating a vibrant dialogue and budding global youth network.
Professor Anis Bajrektarevic, professor of Law from the University of Vienna and Chairman of Modern Diplomacy, put it bluntly by saying we are in a crisis of the "cognitive:" namely, there is a dearth of "cognition." In some circles, the talk already flows about the existence of a "cognitive war:"
"To address this issue, we need to rethink our global intellectual flow, create information pathways for youth to create their own narratives beyond traditional convention so they can articulate themselves, learn to become self-assured, and explore their boundaries and limitations".
With this new MD platform project, youth can write about current affairs, contest theories, or share their own original creative trajectories. They can learn from each other by being engaged and reading new ideas not as a form of competition but as a spur for new intellectual growth. In addition, they can get feedback to improve their writing from a team of international, experienced, and well-articulated youth editors. Aditi Aryal, one of the editors for the MD Young Voices program, is an experienced and highly-regarded international writer. Growing up in Nepal and India, she has extensive experience in writing, addressing social taboos, and gender restriction in the South Asian context:
"Modern Diplomacy is a huge platform that permits the expression of unfettered ideas and opinions. It has always been a vibrant platform that allows writers to express freely without having to face backlash, judgment, or censorship. As I began my writing journey with Modern Diplomacy, I grew not only as a writer but also as a thinker. It has always supported my quest for expression of ideas without obstructions. I have found in Modern Diplomacy a secure space that has nurtured me, my writing, expression, and thoughts. There could not have been a more conducive platform for this growth that I have seen in myself".
Another leading editor is Selene Sandoval, graduate student at Teachers College- Columbia University. Being a first-generation student of color to attend college in her family, Selene brings a passion for education, equity, and social empowerment. An experienced writer and tutor, she can help train and inspire other young writers to express and articulate themselves:
"My current belief for youth is that we have a voice stronger than we might realize. That is why it is essential for students around the world to research and be involved in issues that are affecting our generation, whether it be education, politics, or social issues. Students have historically been at the forefront of radical shifts in society by expressing their opinions on such issues like civil rights. Not only is it a way to express your opinion on current events and news around the world, but it is a way to grow as a writer. Writing as a basic skill is fundamental because it is part of every field. The more we are able to effectively communicate our ideas through writing, the more we are able to develop our professional careers. Modern Diplomacy can be the platform where you express your interests in a way that may be palatable for other youth to read and understand."
'Young Voices' as a platform requires space where the communication and interaction of minds and ideas flow freely without judgment. By learning and engaging dissimilar perspectives and engaging in healthy debates and discussions, across all analytical disciplines and geographical locations, we welcome any age group to be participants! We at Modern Diplomacy seek to provide young people a constructive and cohesive community to build around them, based on the freedom of expression, intense analysis, and rigorous, rational thought.
Articles selected will be published on Modern Diplomacy online and the best articles will be published in our geopolitical Ebook series.
Articles can be submitted for reviews at mdyv[at]moderndiplomacy.eu
The need for speed on modern slavery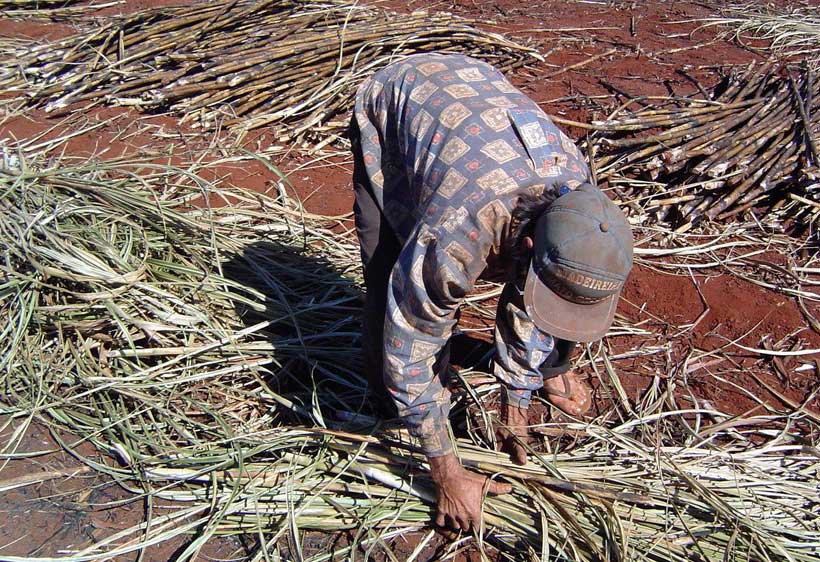 Three years ago, world leaders committed to take effective measures to end modern slavery by 2030. By the best estimates, there are around 40.3 million people in modern slavery. Reaching that goal would mean 9,127 people being removed from or prevented from falling into modern slavery each and every day between now and 31 December 2030.
How close are we to meeting that proposed rate of change? Until now, the short answer has been: we don't really know. There has been no centralized place to access information on the rate of change towards this goal.
That changed on Sunday, the International Day for the Abolition of Slavery. Delta 8.7 – a project of the Centre for Policy Research at United Nations University – began publishing country data dashboards measuring the change towards this goal.
These dashboards bring together the best available data on modern slavery, forced labour, human trafficking and child labour for each country. They also provide contextual information, including details of what each country is doing to bring these numbers down, and links to relevant legislation, national action plans and social protection arrangements. Over the coming months, more of these dashboards will be steadily rolled out.
So what do these dashboards tell us?
First, the dashboards suggest we are nowhere near the rate of change needed to meet the goal of ending modern slavery by 2030.
Even the countries that are performing best, with double-digit reductions in child labour, are not achieving the sustained reductions needed to meet the 2030 targets. Until we have more complete country coverage it will be too early to draw conclusions on a 'global' reduction rate, but the signs from the first set of dashboards are that a steep increase in reduction rates is needed.
Second, they show that we need to rapidly improve our ability to measure these reduction rates.
Most of the countries covered have reliable data only for child labour. Our ability to measure reduction of modern slavery, forced labour and human trafficking is much weaker. That stands to reason: countries have invested more, over a longer period, in measuring child labour. Only recently have they begun to invest in efforts to measure modern slavery and forced labour with the same scientific rigor.
There are promising signs on this front, though. In October national statisticians from around the world agreed a new method for measuring forced labour, which should make better data available in the next few years. The UN's Office on Drugs and Crime has also been working with countries to strengthen measurement of human trafficking.
Third, the country dashboards suggest that there may be lessons from the effort against child labour for the fight against adult forms of modern slavery, forced labour and human trafficking. Some of the reductions in child labour identified in the dashboards are impressive – for example, child labour decreased 59% between 2002 and 2015 in Brazil, while in Argentina it decreased 31% in just one year between 2011 and 2012. Figuring out 'what worked' in the fight against child labour may be instructive as we seek to identify 'what works' in the fight against modern slavery – and scale it up.
Generating this type of knowledge can take time. Starting in February 2019, the project will work with partners to accelerate the knowledge-generation process on 'Code 8.7', by bringing artificial intelligence and machine learning into the equation. Computational science offers a way to accelerate the process of understanding what works to end modern slavery.
Ultimately, however, it will be up to world leaders to learn these lessons – whether generated by artificial intelligence or the old-fashioned human kind. Unless world leaders accelerate their own learning and efforts, chances are, we will not come close to meeting their lofty goal.