'Call it a difficult night': Book Review
[yt_dropcap type="square" font="" size="14″ color="#000″ background="#fff" ] M [/yt_dropcap]ishka Hoosen is young. She is also intelligent. She is brave and she is brilliant. She is also very clever, funny and wise beyond her years. Her style is flesh. Let me explain what I mean by that. The beautiful, haunting lines of 'Call it a difficult night' will leave you breathless. Her pain and internal struggle will leave you numb.
Her protagonist's suffering, is a human stain and her words a playful meditation. She's an artist and she knows her medium. Is 'Call it a difficult night', a cross between a love letter and a love poem to herself or to a lover? Has she been here before, I asked myself. I kept coming back to the stimulus, origin, and process not only of the protagonist but also of Mishka Hoosen. I thought of her, the birth of this book, what she channelled her way through, meaning, here, the time frame of the book, and the psychological framework of the writer.
I was 'rooting for both of them' as the Americans say. Is Mishka Hoosen fragile, I asked myself? Is she delicate, vulnerable, or just tough, determined, and brave? The protagonist was in that wretched place that so many people who suffer from clinical depression, problems with rehab and addiction, alcoholism, mental illness and any form of mood disorder find themselves in. I kept searching for a muse. Told myself that of course, there had to be one here. That I would eventually find one. I kept on searching for a masculine and a feminine energy and found them there staring back at me on the page. 'Salt' becomes lyrical, something magical in the hands of Mishka Hoosen. 'Fists clenching and unclenching.' What happens when you recognise yourself in the writer's world of bipolar madness is this. You don't feel lonely anymore and you don't feel tragic and you certainly don't feel lost, hopeless or alone.
Mishka Hoosen, perhaps in your short life you were not oblivious to pain. I felt sorry for the protagonist that she had to 'feel' (that acute physical pain of the body through cutting herself and the pain of of the mind, being hospitalised) to write about it, (the protagonist's pain became my own), her suffering became my own, and I often felt giddy, ambivalent, bereft, cast away with the celebration of life. Yes, the energy of life was often there. In humour mostly. The flux of hospital life. The nurses, the doctors. The other patients in the ward. You, Mishka Hoosen reminded me of my own youth mostly spent in books or inside the school library. The protagonist's demons and battle reminded me of William Styron's depression in 'Darkness Visible', her loves reminded me of the shared intimacy in the relationships in John Updike's 'Couples' (I could only draw on the experience of heterosexual relationships), and of course, there were the two Lolita's of my life. The unforgettable Stanley Kubrick's celluloid vision, and Vladimir Nabokov's classic 'Lolita'. I read Styron, Updike, and Nabokov while I was studying for my O' levels in Mbabane, Swaziland just because I wanted to and because there was nobody to tell me that I was being (can't get to the word I am looking for, thinking that it is precocious) or forward, or rather way too forward thinking for my age.
I said I wouldn't do it. That I couldn't review this book. I said the book was too difficult. Like J.M. Coetzee's 'The Childhood of Jesus', Richard Rive's 'Emergency Continued', and Nadine Gordimer's 'Oral History' there was something about this talent.
I was sent on a journey into a hellish territory. I picked up the book, put it down again, and picked it up. For two whole weeks. There was no jacket photograph of the novelist to stare me down daily. I had nothing to go on about who she was really. I played this game for two whole weeks. The book was placed on the shelf alongside my library but it was not forgotten. I spoke about it for two weeks to my father, my sister in Johannesburg, my mother, and my brother. These are the most important people in my life. I wanted to do, and still want to do Mishka Hoosen's book justice. I hope that I do. I praise her honesty about writing about a very difficult subject matter. I praise her hope, depth, sincerity. Most of all I thank her because bipolar is the eternal never ending struggle for those who live with the mood disorder or any mental or chronic illness.
Hoosen has a satellite kind of language about her. I'll explain what I mean by that in a few sentences. By that I mean that there is an inheritance of space between the words. The writer's experimental prose gives you time to reflect, study, gather, harvest your own thoughts. I found myself in the dreamy force of her language. Reading the book was like watching 'Montage of Heck' on a small black and white television. 'Montage of Heck' is a documentary on Kurt Cobain, the musician who took his own life. His life flashed before my eyes as I read 'Call it a difficult night'. His music like certain passages in the book brought an anthem to a doomed youth. A lost generation. Interviews with the people who were closest to him. Cobain, the persona. Cobain who would always personify the youth. Like his music was his gift to the world, this book is Mishka Hoosen's gift to the world.
Is this what language of colour is? Is this what is meant by black writing? Writing for the African Renaissance? Literary endeavours that has a feminine mystique? After reading the book I sat back, asked myself has she done enough or too much as a writer. The protagonist has a maternal instinct in the ward. You pray and hope that she comes out of this experience, through all of this all of the way. She's scornful, loving, attentive, giving, and generous. We're let into her love life. She says the word 'fuck' a lot. She's rebellious and has a lot to say about authority figures (and I wondered not for the first time what her second book will be like). I wondered many times if this is this an anthem for a doomed youth. Not just for a post-apartheid South African youth but for a youth on another continent, in another world because we live in one where we're so eager to pop a pharmaceutical to tell the reality we live in to go away. Reading this book, just like reading NoViolet Bulawayo's book We Need New Names made me realise that Hoosen has a powerful presence too. She can move people.
Are all female writers from this continent like that? It left me with many questions. 'Call it a difficult night' when I started to read it properly, from beginning to end, with no breaks in between, and not cheating my way through it through reading random passages to test myself, test my confidence as a reviewer, trying to find something negative to say about the writer, about the book, about bipolar madness or mental illness, or life in a mental hospital. Trying to find the words which would be appropriate instead of inappropriate but not walking on eggshells though. 'Call it a difficult night' would not let go of me. The book is difficult. 'Madness' itself, the very idea of it, trying to wave it away, make it go away, make a joke about it because it is so embarrassing being confronted by 'it', whatever 'it' is, is difficult to talk about.
The book like I said before is difficult but it wouldn't leave my hands, and I returned to it repeatedly. The prose has a poetic energy to it, so forceful, sharp, and sexy. The language is clean, and pure. Mishka Hoosen's 'Call it a difficult night' shows more than a lot of promise. It is also a thing of beauty. I hope that the birth of this book, and her appearance on the literary scene that she will forge a path for many who come after her. Many young women of colour and young men too.
Whenever I think about Mishka Hoosen now I will remember her when I reread Hemingway's 'A Moveable Feast', when I reread Rainer Maria Rilke's 'Letters to a Young Poet', when I reread Jean Rhys's 'After Leaving Mr Mackenzie', reread Noviolet Bulawayo's 'We Need New Names' and reread Virginia Woolf's 'The Waves'.
She is just that kind of writer.
Poverty should be our history, not present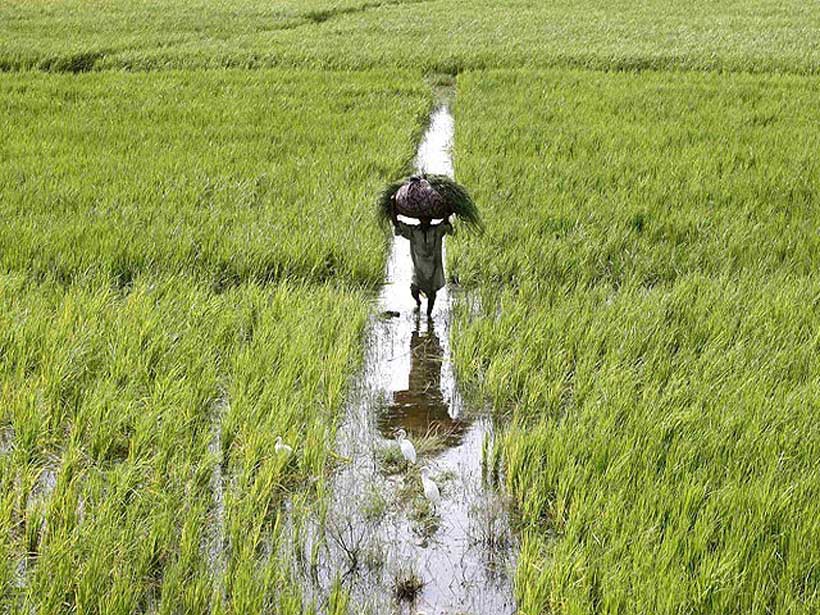 17th October presents an opportunity to not only acknowledge the struggle of our fellow humans suffering from poverty but also gives us a chance to examine what we in our capacity have done and plan to help them in their struggles. Martin Luther King once said "Our lives begin to end the day we become silent about things that matter". Going by that, there should come a time in every person's life when they break the shackles of silence and talk about things which matter on a larger scale. When UN General Assembly adopted the Vision 2030 agenda with 17 SDGs, the first goal out of the these 17 was to eradicate poverty. I have had the distinct opportunity of leading Pakistan's only countrywide rural development programme i.e. National Rural Support Programme (NRSP) for more than two decades. NRSP (combined with NRSP Bank) is the largest microfinance provider in the country focusing on rural areas. A key principle in our strategy for combating poverty is to harness people's potential, enabling them to participate in local development activities.
One of the worst manifestations of poverty is exclusion from participation in decision making process whether at local or national level. Having said that, it is important that we realize that no one intervention is sufficient against poverty. If the challenges are multi-dimensional, the response needs to be the same. From my personal experience, I can state with some certainty that for an effective strategy on poverty eradication, a people-centered approach is the key. A policy that combines infrastructure development and livelihood strategies, with the assurance that the target community is capacitated enough to participate and make their own decisions whether political, economic or about their social life.
NRSP social mobilisation model follows an established three tiered people centric mobilization strategy to organize local communities into sustainable community institutions (CIs). The lowest tier is called community organization (CO). With an 80% representation of local households, a CO is federated into a village level organization called Village Organization (VO). Members from both CO and VO after going through capacity building trainings are federated into Local Support Organization (LSO). Village Development Plan (VDP) and Union Council Development Plan (UCDP) are two important outcomes from these CIs. Because this model ensures participation from the grassroot level, one can be sure that needs and problem identification follows a bottom to top order. Currently NRSP has formed 209,860 COs, 7,574 VOs and 820 LSOs with a total of 3,351,687 community members. 56% of these members are women.
At every CI level, members are requested, trained and facilitated to identify what are the opportunities in their lives which would help them to come out of extreme poverty. Every household makes a Micro Investment Plan (MIP) for their own house. What makes this model unique; are the four qualities that become the guiding principle of these CIs, inclusion, transparency, accountability and good governance. For any CI, to be eligible for development support, it has to meet a stringent criteria. Adherence to these principles makes these CIs sustainable, brings a sense of ownership and empowers them to address their issues themselves.
Based on the plans proposed by these CIs, the activities could be categorized in two different categories, Individual/household activities (Income generating grants, asset transfer for the destitute Access to loans capital e.g. CIF, micro credit, savings, Skills enhancement trainings leading to employment generation) and Community/Village level activities (Access to technical and financial services to accomplish the identified plans, Support for project design, resource mobilization and development of linkages with local government and other development organizations). Individual activities lead to 'private goods' which once sold to the consumer bring financial capital to the seller. Community/Village level activities lead to 'public goods' thus enhancing the functioning of the particular community. Reports on poverty in Pakistan show that as much as 40% of the population, almost half of us suffer from some form of poverty. Poverty in urban areas stands around 10% as compared to 54 % in rural areas. FATA with 73% and Balochistan with 71% poverty rate are the most affected provinces due to poverty. In 2016, Pakistan was declared of having the lowest Human Development Index (HDI) in South Asia. We have a bulging youth population and continuously increasing unemployment rate. These statistics and facts paint a grim picture.
Humans are always willing to improve their lives irrespective of their ethnicity, education, social, education or religious backgrounds.This assertion has to be the key ingredient in the policy making process for poverty eradication. NRSP is currently implementing two large scale five year projects based on the same philosophy in Sindh and Balochistan. Sindh Union Council and Community Economic Strengthening Support Programme (SUCCESS) and Balochistan Rural Development and Community Empowerment (BRACE) with support from European Union (EU) and Local Governments. Especially SUCCESS in Sindh is focused on inclusion of women in the development process and all community institutions formed are women only. Women are leading the change in rural Sindh. BRACE in Balochistan also ensures that 50% of the total beneficiaries and participants of the programme are women.
These are interesting times for Pakistan. The world is changing and so is Pakistan. ICT for development in shape of digital innovation offers a new intervention for poverty alleviation. Improved access of services and products, sharing of information and ideas can open new avenues of positive change (E-Kissan is an example). Whether its health, education, agriculture or capacity building, ICT offers many tools to its users. In terms of accessibility and training, established Rural Support Programmes (RSPs) can play a lending hand. Public-private partnership can act as a catalyst in this digital transformation process. As large as the menace of poverty is in Pakistan, our response needs to be equally larger. A joint platform of all involved stakeholders can be the first step towards policy reforms that safeguard these marginalized communities against threats arising from poverty. We are not short of resources or manpower needed to do the work, what is needed is the will and effort to point us in the right policy direction.
The Sustainable State- Book Review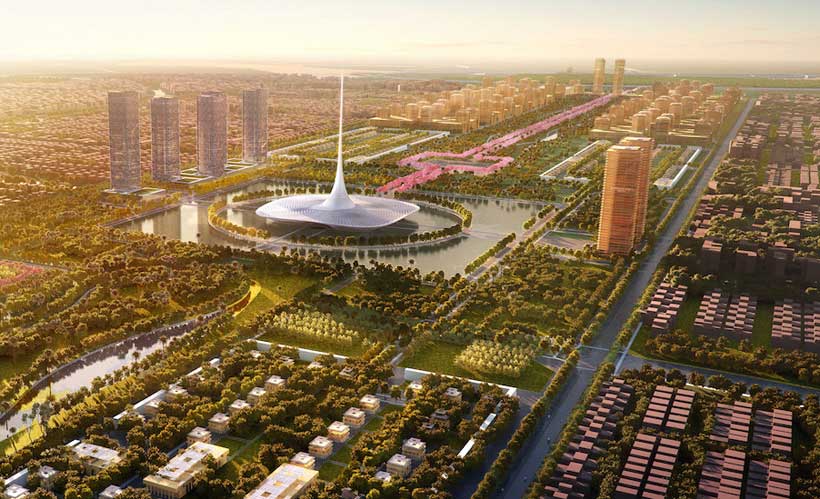 Chandran Nair's new book, The Sustainable State, is a response to runaway consumption by a rapidly expanding world populace. He explains how the rise in living standards, especially in the developing world, is soaring an unsustainable demand for everything from meat, to cars, to modern housing and then gives possible solutions.
Nair reminds me of economist Ha-Joon Chang in both his premise and the evidence he uses to defend it.  Both scholars are highly critical of the current economic ecosystem and the multinational corporations that run it.  Nair points out that the major industries of today are what's causing the unprecedented environmental crises that we're experiencing today.  Not only are corporations polluting the environment and depleting natural resources, but are also covering it up and blocking possible legislative antidotes.
Thus, Nair endorses Ha-Joon Chang's solution: East Asian-style state regulation of the economy.  Since corporations will never voluntarily do anything that will hurt their profits, a strong federal government must force them to do so through laws that have the planet's future in mind.  The book points out that the manufacturing and sales costs of consumer products don't reflect their full cost.  For instance, a roll of toilet paper cost the forest it came from a tree; deforestation has existentially high long-term costs to Earth's inhabitants.  Anything produced for or shipped to market cost the world through energy consumption, if nothing else.  Thus, Nair supports making producers pay for the full cost of their merchandise through programs such as cap-and-trade and reforestation taxes.
The book gives several examples of (generally East Asian) countries and cities trying to regulate their way to higher sustainability, with varying degrees of success.  For instance, China has arguably become the world leader in terms of environmental initiatives through tough laws governing pollution and a long-term environmental strategy.  In China's Youyu County, they went from having under 1% of land forested in 1949 to over half today.  Singapore has largely staved off the kind of affordable-housing crisis seen in major cities and city-states by instituting a comprehensive public housing system.  Jakarta, on the other hand, has struggled in their efforts to reduce their crippling traffic congestion.  For instance, when they created 3-person minimum carpool lanes, car owners simply hired pairs of people to meet the requirement.  When Jakarta changed to an odd-even license-number congestion scheme, people simply bought extra license plates.
This book fits in nicely in the post-Trump, post-Brexit era in its skepticism of Western democracy.  Example after example is given of Western government ineptitude towards environmental management, from oil lobbyists' consistent ability to kill or water down regulations, to general short sidedness.  India's democracy is also criticized for its failure to clean up the Ganges, among other things.  Nair has a lot of praise for single-party governments in China, Vietnam and Singapore in their recent environmental policy records.
He stresses that he isn't anti-democratic per se, but rather, he can't ignore the trends.  Most Western democracies are currently neutered by partisan deadlock, lobbyist money and a myopic obsession with the short term, due to the nature of the election cycle.  Single-party states, by definition, have no partisan deadlock, aren't reliant upon lobbyist money for re-election and can implement policies that may piss off their constituents in the short term, but are critical for the future.  The recommendation is thus given that democracies stick up to corporate interests and institute long-term policies that will meaningfully address the environmental issues of the future.
The Sustainable State is sobering in its assessment of our current state of resource depletion and global warming, but also cautiously optimistic in its faith that government, when acting in good faith, can curb the excesses of industry and regenerate the planet.  There are diagnoses for specific problems, such as the wildfire haze that emanates from Borneo every year and for pollution.  The main omission of the book is in regards to the water crisis.  Nair mentions high-efficiency circular farming and water pollution, but otherwise largely ignores the disturbingly low supply of water for drinking and farming.  This deficit has already sparked conflicts in countries such as Syria and will only snowball as the population continues to explode.  Desert countries and landlocked countries will eventually succumb civil war over access to water, creating a refugee crisis that the world has never seen, if radical and affordable solutions aren't found for supplying water for consumption and irrigation.
Chandran Nair gives plenty of real-life examples of good policies that are mitigating issues and explains why they are successful.  Oftentimes, the solution lies in the checkbook.  Governments can spend money on decades-long programs, corporations can pay through sustainability taxes and individuals can pay through gas taxes and car ownership caps.  In democratic and nondemocratic nations alike, we the people must push our leaders to do more, for the future of the human species.
In Northern Nigeria, Online Skills Help Youth, Women Tap New Opportunities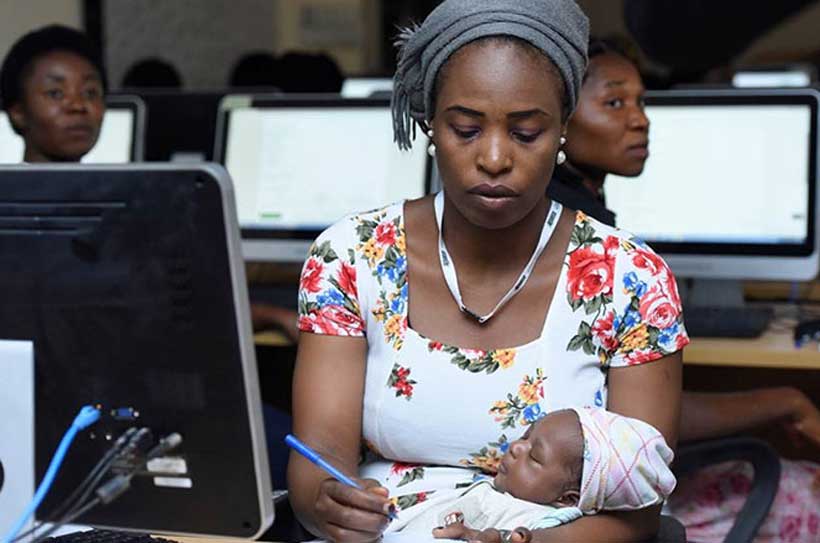 Rashidat Sani lost her job when she was pregnant with her child.  Now a nursing mother, she has been unable to find flexible employment that would allow her to take care of her baby and earn a living.
That was before Sani attended the Click-On-Kaduna digital skills workshop earlier this year, which helped her become an "e-lancer;" a self-employed contractor who can work various online jobs.
"This workshop has been perfect for me," said Sani. "I can stay home and take care of my baby while working on my computer. I can't thank the organizers enough."
Sani is one of more than 900 young people who attended the three-day workshop designed to help young Northern Nigerians tap into the digital job market. With support from the Rockefeller Foundation, the workshop was created by the Kaduna State government and the World Bank to increase job opportunities for the country's youth—which currently makes up more than half its population—and decrease youth unemployment which has risen to 33%.
"There are nine million people in Kaduna State, 75% of whom are below 35," said Muhammad Sani Abdullahi, Commissioner of Budget and Planning for Kaduna State. "There are also roughly 70,000 government jobs in the state and this cannot meet up with the job deficit."
The hands-on workshop aimed to give unemployed and underemployed youth, women, and disadvantaged groups some of the tools needed to compete in the online job market. Sessions included practical trainings on how to set up an online profile, build a personal brand, negotiate a fair compensation, and land a first job. The workshop also provided opportunities for participants—nearly half of them women—to interact with e-lancing platforms like Upwork, a key partner of Click-On Kaduna, as well as several local platforms such as Efiko, Asuqu, MotionWares, or Jolancer.
In the last decade, digital technology has disrupted the global economy and fostered the creation of countless new markets, products, platforms, and services. Among the innovations, there has been a rise of online freelancing platforms which have enabled disadvantaged people across skills, gender and income levels to overcome physical and socio-economic barriers to earn an income through the Internet.
In Nigeria, unemployment rates have increased from 11.92 to 15.99 million in 2017, with the youth reported to be the most affected. This is further aggravated in Northern Nigeria due to its fragility and where the educational and economic infrastructures remain inadequate.
Kaduna State, located in the northern part of the country, faces these challenges. Plagued by years of endemic violence, government leaders recognize the importance of creating jobs for its young people, and the immense opportunities the digital economy offers.
Boutheina Guermazi, World Bank Director for Digital Development, said the global digital economy has given rise to a massive new market facilitated by digital platforms that are accessible to anyone who has access to the Internet.
"It is helping to promote inclusion by creating economic opportunities for youth in fragile states by equipping them with the skills needed to improve their social welfare regardless of their gender and income levels" she said. "These new income-generating opportunities need to be leveraged to create and connect people with jobs, especially women in the North who often do not have equal access to markets and jobs."
Building on the success of the workshop, the Bank and Upwork rec+ently launched a pilot program that aims to kickstart the online careers of about 150 job seekers, expose them to more and better jobs, and contribute to Click-On-Kaduna's sustainability and long-term impact.
Each of the selected participants will be given five tasks created under the Upwork pilot program. Once successfully completed, they will be paid for their work and rated, increasing their competitiveness for jobs on the platform. Participants will also be provided with further opportunities for mentoring and capacity building from Upwork while receiving payment for their work.
"I did not even have any idea of Upwork in the first place if it had not been for Click-On Kaduna," said Nehemiah John, who participated in the workshop and the pilot program. "Aside from [participating in] the pilot project I am about to round a [new] contract with a client on Upwork. He requested a t-shirt design which I have done, and he liked it."
The outcomes of the pilot program will continue to be monitored by Upwork and the Bank team, with the goal of increasing the number of people able to access online jobs and increase their incomes.