The Sri Lankan Counterterrorism Model: Intelligence Innovation Outside the Anglosphere
In reading Open Source Intelligence (OSINT) of the ongoing counterterrorism operations in Iraq, Syria, and Libya, I have noticed a pattern in Islamic State's "modus operandi", that of an analogical spider.
Spiders have eight legs and two body parts, including the head region (cephalothorax) and the abdomen. Most spiders have toxic venom, which they use to kill their prey. So, if the international community wants to get rid of ISIS, hypothetically speaking, they must get rid of ISIS' cephalothorax, rather than fight with its eight legs. What I try to pinpoint here is that, while ISIS's headquarters (cephalothorax) are in Syria, their means of survival (abdomen) depend on how much area they control in Iraq. Thus, before this ISIS "spider" transforms into a "multi-headed" and "multi-pronged" spider, the international community must target their headquarters in Syria.
Although international intelligence agencies have feet of clay, particularly in dealing with an enemy of many different faces, I feel that they deserve a more involved role than just being the eyes and ears of any one nation. Recommendations for an appropriate tradecraft to achieve collective intelligence are the need of the day. Although there is no truth to search for, no absolute truth, since everything is subjective, the valuable role that intelligence agencies play in producing deterrence is paramount. Achieving a state of global terrorist deterrence is what I consider the essential argument.
Sri Lanka, a small South Asian island nation located in the Indian Ocean, has been politically and economically destabilized as a result of ethnic conflict that has lasted over three decades. The Liberation Tigers of Tamil Eelam (LTTE), also known as the "Tamil Tigers", a secessionist-cum-terrorist organization, fought against the Sri Lankan government to establish a separate homeland for Tamils in the northern and eastern parts of Sri Lanka. This organization was a trendsetter for other terrorist groups around the world. Many organizations, including al-Qaeda, the Taliban, and now ISIS have used LTTE's tactics as a template for terrorism. In May 2009, the Sri Lankan security forces militarily defeated the LTTE.
The timely detection and precise ground intelligence received from the directorate of military intelligence was proven valuable, as LTTE's offensive waves were received with intense military counter-attacks. The Sri Lankan security forces could finally claim that the Mullaittivu battle was reaching its final phase. Over 150 cadres were killed during the initial thrust while the rest were hunted down by the 2nd Commando Regiment, 12th Gajaba Regiment, 12th Gemunu Watch, and 8th Gemunu Watch troops during the last 48 hours of the final battle. As claimed repeatedly by defense experts, the fighting power of the LTTE was enormously weakened by the scarcity of military supplies and manpower. This contributed to the defeat of the LTTE. The last LTTE offensive attempt was initiated from the control of a 65-kilometer radius, reminding troops that the LTTE was still capable of planning, preparing and executing surprise raids on any advancing military. It was against this backdrop that security forces were forced to rethink strategy and implement unconventional warfare tactics, that is, to lead by military intelligence.
By utilizing OSINT intelligence agencies can extract fantastic amounts of strategic intelligence. However, tactical intelligence depends on human intelligence (HUMINT) which refers to any information that can be gathered from human sources. It is no secret that the Sri Lankan security forces have been trying to strengthen their HUMINT gathering capacity for some time now. In fact, they have been openly recruiting former LTTE cadres and other Tamil militants who were working with security forces as "paramilitary" groups. In addition, the Sri Lankan Army's Deep Penetration Unit (DPU) and/or Special Force Regiment (SF) also plays a vital role in the forces' HUMINT gathering efforts. It can therefore be seen that the security forces' HUMINT played a vital role. The military's signal intelligence infiltrated and analyzed the LTTE's communications and transmissions systems for the purpose of convincing these cadres to surrender. All in all, the fusion of the military's SIGINT and the contribution of Karuna Amman's HUMINT was an effective strategy.
Given the status quo in Sri Lanka, it was very easy to conduct projects of psychological warfare, since security forces were moving in quickly and most of the non-hardcore LTTE cadres and leaders were in low morale within the organization. As a result of human nature, LTTE cadres prioritized their survival during those days. Nonetheless, security forces were not successful in the defection of LTTE top leaders like Banu, Soosai, Swarnam, Theepan, Pottu Amman, Lawrence, or Nadesan. This is because these men were married to female LTTE cadres and bore children together. Consequently, security forces sought young, but clever, LTTE cadres for the job. It was indeed a good strategy, proven by the fact that Karuna Amman was made a minister following his defection and by the fact that former LTTE child soldier Pillaiyan was appointed chief minister of the eastern province.
As a terrorist organization that possessed an army, navy, and rudimentary air force, the LTTE set a threatening example for other terrorist groups and therefore they were not only a threat to the domestic stability of Sri Lanka but also to the security of the regional and global systems. This explains the support from the international community for the Sri Lankan government during its war against terrorism. This support contributed to the eventual annihilation of LTTE. By and large, the Sri Lankan security forces were attempting to engineer a defection within the LTTE, as they battled to destroy LTTE leadership. In other words, security forces were attempting to engineer defection against the "cephalothorax" of the spider, instead of fighting its eight legs in futility. The defection of LTTE's top commander, Karuna Amman, along with two-thirds of the organization's manpower created a desperate split within the LTTE, fatally weakening the organization. The Sri Lankan military intelligence exploited this situation and enlisted Karuna Amman and his cadres in the Sri Lankan army as a paramilitary group, making their fight against terrorism easier. Moreover, the killing of LTTE's supreme leader Veluppillai Pirabhakaran reinforces the argument and importance of the spider analogy. This also reinforces the argument that military intelligence deserves a primary and active role in counterterrorism efforts.
The importance of intelligence as capital in counterterrorism is further illustrated by the response to the September 11, 2001 terrorist attack in the United States, since the international community came together to share intelligence on terrorist organizations in order to dismantle their operations throughout the world. This essentially crippled the LTTE's maritime logistics support to which their survival depended. The LTTE's threat to global security was obliterated at the hands of an international collaboration of intelligence agencies that was not even primarily focused on the LTTE. Since the modus operandi and tradecraft of al-Qaeda, the Taliban, and the Islamic State are replicas of the LTTE in Sri Lanka, I believe that the international community is capable of combatting and defeating it by utilizing the same model that Sri Lankan military used against the LTTE. Unfortunately, so far this concept has not gained heavy traction with intelligence and military forces in the West, especially the Americans. This is a good example of where innovation in intelligence outside of the Anglosphere would provide excellent new methods and tactics for Western intelligence. If only Western intelligence would notice.
Conspiracy Theories, Fake News and Disinformation: Why There's So Much of It and What We Can Do About it
In March 2019, under the aegis of the United States Department of State, a group of researchers released a report called "Weapons of Mass Distraction: Foreign State-Sponsored Disinformation in the Digital Age." The report mostly focused on foreign states' propaganda, disinformation and fake news. Taking into account the upcoming US elections, the report can provide practical recommendations for policymakers and stakeholders.
The report begins with a horrific story broadcasted on the Russian state-owned "Channel One" in 2014. The story covered how Ukrainian soldiers crucified a child in front of its mother's eyes. Later, this story was proved to be fake, and there was neither a killed child, nor shocked mother. Still, the story went viral. It had reached a much broader audience on social mediathan it did on television.
The authors refer to that story as "an example of Kremlin-backed disinformation campaign." The authors of the report continued to state that "in subsequent years, similar tactics would again be unleashed by the Kremlin on other foreign adversaries, including the United States during the lead-up to the 2016 presidential election."
Undoubtedly, the fake story did a lot of damage to the reputation of Channel One and other state-funded media. It is clear why authors begin with that story — it was poorly done, obviously faked and quickly exposed. However, it showed how effective and powerful social media could be (despite all of the reputation risks). There is also an important point highlighted in the report, particularly that "the use of modern-day disinformation does not start and end with Russia. A growing number of states, in the pursuit of geopolitical ends, are leveraging digital tools and social media networks to spread narratives, distortions, and falsehoods to shape public perceptions and undermine trust in the truth." We are used to research, dedicated to propaganda and fake news issues, that establishes only Russia is responsible for disinformation and fake news. This report, on the other hand, addresses propaganda and disinformation as a comprehensive problem.
In the introduction, the authors claim that disinformation is a problem that consists of two major factors: technology giants and their impact and the psychological element of how people consume information on the Internet. Technology giants have disrupted disinformation and propaganda, and the proliferation of social media platforms made the information ecosystem vulnerable to foreign, state-sponsored actors. "The intent [of bad foreign actors] is to manipulate popular opinion to sway policy or inhibit action by creating division and blurring the truth among the target population."
Another important aspect of disinformation highlighted in the report is the abuse of fundamental human biases and behaviour. The report states that "people are not rational consumers of information. They seek swift, reassuring answers and messages that give them a sense of identity and belonging." The statement is proved by the research showing that, on average, a false story reaches 1 500 people six times more quickly than a factual account. And indeed, conspiracy stories have become something usual these days. We see it has become even more widespread during the current pandemic — 5G towers, Bill Gates and "evil Chinese scientists" who supposedly invented the coronavirus became scapegoats. And there are a lot more paranoid conspiracy stories spreading on the Internet.
What is the solution? Authors do not blame any country, tech giants or the behavior of people. Rather the opposite, they suggest that the solution should be complex: "the problem of disinformation is therefore not one that can be solved through any single solution, whether psychological or technological. An effective response to this challenge requires understanding the converging factors of technology, media, and human behaviours."
Define the Problem First
What is the difference between fake news and disinformation? How does disinformation differ from misinformation? It is a rather rare occasion that reports give a whole chapter dedicated to terminology. And the report "The Weapons of Mass Distraction" definitely provides readers with a vast theoretical background. Authors admit that there are a lot of definitions, and it is difficult to ascribe the exact parameters to disinformation. However, it states that "misinformation is generally understood as the inadvertent sharing of false information that is not intended to cause harm, just as disinformation is widely defined as the purposeful dissemination of false information."
Psychological Factors
As it was mentioned in the beginning, authors do not attach labels and do not focus on one side of the problem. A considerable part of the report is dedicated to psychological factors of disinformation. The section helps readers understand behavioural patterns of how humans consume information, why it is easy to fall for a conspiracy theory, and how to use this information to prevent the spread of disinformation.
The findings are surprising. There are several cognitive biases that make disinformation easy to flourish. And the bad news is that there is little we can do about it.
First of all, confirmation bias and selective exposure lead people to prefer information that confirms their preexisting beliefs make information consistent with one's preexisting beliefs more persuasive. Moreover, confirmation bias and selective exposure work together with other naïve realism that "leads individuals to believe that their perception of reality is the only accurate view and that those who disagree are simply uninformed or irrational."
In reality, these cognitive biases are widely used by tech giants. That doesn't mean that there is a conspiracy theory behind it. That means that it is easy for big tech companies to sell their products using so-called "filter bubbles." Such a bubble is an algorithm that selectively guesses what information a user would like to see based on information about the user, such as location, past click-behaviour and search history. Filter bubbles work well on such websites like YouTube. A Wall Street Journal investigation found that YouTube's recommendations often lead users to channels that feature conspiracy theories, partisan viewpoints and misleading videos, even when those users haven't shown interest in such content.
These days, the most popular way to counter misinformation is fact-checking and debunking the false information. In the report, the researchers presented some evidence that the methods we are used to employing, may not be that effective. "Their analysis determined that users are more active in sharing unverified rumours than they are in later sharing that these rumours were either debunked or verified. The veracity of information, therefore, appears to matter little. A related study found that even after individuals were informed that a story had been misrepresented, more than a third still shared the story."
The other research finding is that "participants who perceived the media and the word "news" negatively were less likely than others to identify a fake headline and less able to distinguish news from opinion or advertising." Obviously, there is a reason for that. It's a lack of trust. The public has low trust towards journalists as a source of information about the coronavirus, says the latest research. Additionally, according to the American Press Institute, only 43 per cent of people said they could easily distinguish factual news from opinion in online-only news or social media. Thus, the majority of people can hardly distinguish news from opinions in a time when trust towards journalism is at its historical minimum. It is therefore no surprise that people perceive news that negatively.
This can have implications for news validation. The report states it can differ from country to country. "Tagging social media posts as "verified" may work well in environments where trust in news media is relatively high (such as Spain or Germany), but this approach may be counterproductive in countries where trust in news media is much lower (like Greece)."
A vast research basis also reveals the following essential findings. First, increasing online communities' exposure to different viewpoints is rather counterproductive. The research presented in the report found that conservative people become more conservative and liberals become more liberal.
Second, the phenomenon called belief perseverance, which is the inability of people to change their minds even after being shown new information, means that facts can matter little in the face of strong social and emotional dynamics.
Third, developing critical thinking skills and increasing media literacy may also be counterproductive or have minimal use. Research shows us that "many consumers of disinformation already perceive themselves as critical thinkers who are challenging the status quo." Moreover, even debunking false messages cannot be that effective. Showing corrective information did not always reduce the participant's belief in misinformation. Besides, "consumers of fake news were presented with a fact-check, they almost never read it."
What can be done here? Authors provide the reader with a roadmap for countering misleading information. Although the roadmap, which is also based on researches, can have very limited use, according to the report.
The main idea is to be proactive. While debunking false messages, developing critical thinking, and other tools have minimal potential, some psychological interventions can help in building resilience against disinformation. Authors compare disinformation and misinformation as a disease, and they propose we need a vaccine that builds resilience to a virus. This strategy means that people should be warned "that they may be exposed to information that challenges their beliefs, before presenting a weakened example of the (mis)information and refuting it."
Another aspect of the roadmap is showing different perspectives, "which allows people to understand and overcome the cognitive biases that may render them adversarial toward opposing ideas." According to the authors, this approach should focus less on the content of one's thoughts and more on their structure. The fact that certain factors can make humans susceptible to disinformation can also be used as part of the solution.
What About the Tech Giants?
The authors admit that social media platforms should be playing a central role to neutralize online disinformation. Despite the fact that tech giants demonstrated their willingness to address disinformation, their incentives are not always prioritized to limit disinformation. Moreover, their incentives are aligned with spreading more of it because of its business model. "Users are more likely to click on or share sensational and inaccurate content; increasing clicks and shares translates into greater advertising revenue. The short-term incentives, therefore, are for the platforms to increase, rather than decrease, the amount of disinformation their users see."
The technological section of the report is split into three parts dedicated to three tech companies — Facebook, Twitter and Google. While the report focuses on what companies have already done to counter disinformation, we will highlight only the recommendations and challenges that still remain.
Despite all the incentives that have been implemented by Facebook in recent years, the social media platform still remains vulnerable for disinformation. The main vulnerability is behind its messaging apps. WhatsApp has been a great source of disinformation during the Rohingya crisis in 2018 and during the Brazilian presidential elections in the same year. The second vulnerability lies in third-party fact-checking services staffed by human operators. Human operators are struggling to handle the volume of the content: "fake news can easily go viral in the time between its creation and when fact-checkers are able to manually dispute the content and adjust its news feed ranking."
Despite all the vulnerabilities, including a colossal bot network, Twitter became more influential in countering the threat using such technologies like AI. The question of how proactive the company will be countering the threat still remains. Yet, Twitter now uses best practices, according to the report.
With its video-sharing platform YouTube and ad platform, YouTube might be the most vulnerable platform. The website, with its personalized recommendation algorithm (filter bubbles), has faced strong criticism for reinforcing the viewers' belief that the conspiracy is, in fact, real. However, YouTube announced in 2019 that it would adjust its algorithms to reduce recommendations of misleading content.
However, it is not just the tech giants who should take responsibility for disinformation. According to the report, it's countries who should bear the ultimate responsibility for "defending their nations against this kind of disinformation." Yet, since the situation is still in private hands, what can the government do here?
For example, they could play a more significant role in engaging in regulating social media companies. According to the report, it doesn't mean total control of social media companies. However, authors admit that this solution may have some implications for possible restriction of freedom of speech and outright censorship, and there is no easy and straightforward way to solve this complex problem.
What can we do about it? According to the report, technology will change, but the problem will not be solved within the next decade. And the fact is, we should learn how to live with the disinformation. At the same time, public policies should focus on mitigating disastrous consequences while maintaining civil liberties, freedom of expression and privacy.
The report provides readers with quite a balanced approach to the problem. While other research projects attach labels on countries or technologies, the authors of the report "Weapons of Mass Distraction" admit the solution will not be easy. It is a complex problem that will require a complex solution.
From our partner RIAC
Engaging with Local Stakeholders to Improve Maritime Security and Governance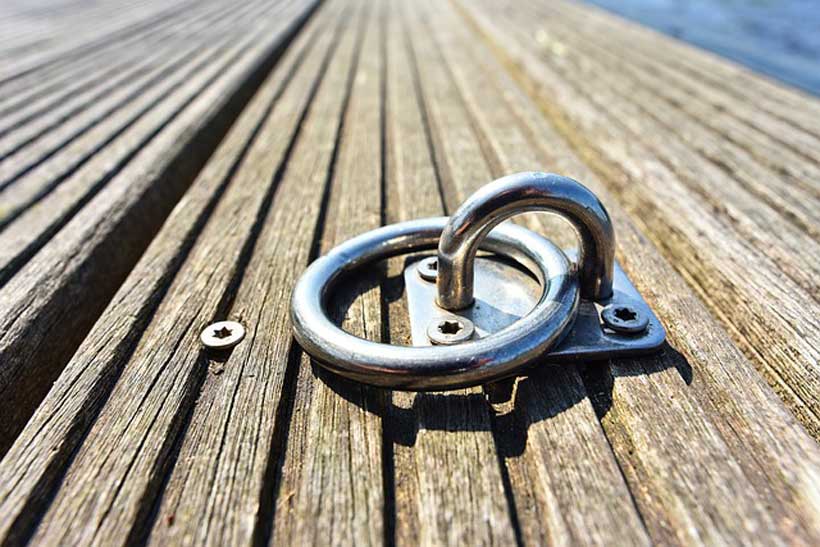 Illicit activity in the maritime domain takes place within a complex cultural, physical, and political environment. When dialogue is initiated with a diverse range of stakeholders, policy recommendations can take into account region-specific limitations and opportunities. As noted in the Stable Seas: Sulu and Celebes Seas maritime security report, sectors like fisheries, coastal welfare, and maritime security are intrinsically linked, making engagement with a diverse range of local stakeholders a necessity. This collaborative approach is essential to devising efficient and sustainable solutions to maritime challenges. Engagement with local stakeholders helps policymakers discover where in these self-reinforcing cycles additional legislation or enforcement would have the greatest positive impact. Political restrictions against pursuing foreign fishing trawlers in Bangladesh, for example, have allowed the trawlers to target recovering populations of hilsa while local artisanal fishers suffer. In the context of the Philippines, the Stable Seas program and the Asia Pacific Pathways to Progress Foundation recently conducted a workshop that highlighted the importance of consistent stakeholder engagement, resulting in a policy brief entitled A Pathway to Policy Change: Improving Philippine Fisheries, Blue Economy, and Maritime Law Enforcement in the Sulu and Celebes Seas.
Physical Environment
Consistent communication with local stakeholders on regional anomalies allows policymakers to modify initiatives to adjust for the physical, cultural, and political context of a maritime issue. The physical environment affects how, where, and why illicit actors operate in the maritime domain. Knowledge held by local stakeholders about uninhabited coastlines, local currents, and the locations of important coastal communities helps policymakers find recognizable patterns in the locations and frequency of maritime incidents. The 36,289 km of coastline in the Philippine archipelago means that almost 60 percent of the country's municipalities and cities border the sea. The extensive coastline and high levels of maritime traffic make monitoring coastal waters and achieving maritime domain awareness difficult for maritime law enforcement agencies. A Pathway to Policy Change outlines several recommendations by regional experts on ways to improve maritime domain awareness despite limitations imposed by a complex physical environment. The experts deemed collaboration with local government and land-based authorities an important part of addressing the problem. By engaging with stakeholders working in close proximity to maritime areas, policymakers can take into account their detailed knowledge of local environmental factors when determining the method and motive behind illicit activity.
Cultural Environment
Culture shapes how governments respond to non-traditional maritime threats. Competition and rivalry between maritime law enforcement agencies can occur within government structures. A clearer understanding of cultural pressures exerted on community members can help policymakers develop the correct response. Strong ties have been identified between ethnic groups and insurgency recruiting grounds in Mindanao. The Tausug, for instance, tend to fight for the MNLF while the MILF mostly recruits from the Maguindanaons and the Maranao. Without guidance from local stakeholders familiar with cultural norms, correlations could be left unnoticed or the motivations for joining insurgency movements could be misconstrued as being based solely on extremist or separatist ideology. Local stakeholders can offer alternative explanations for behavioral patterns that policymakers need to make accommodations for.
Political Environment
Local stakeholder engagement allows policymakers to work on initiatives that can accommodate limitations imposed by the political environment. Collaboration with local stakeholders can provide information on what government resources, in terms of manpower, capital, and equipment, are available for use. Stakeholders also provide important insights into complex political frameworks that can make straightforward policy implementation difficult. Understanding where resource competition and overlapping jurisdiction exist enables policymakers to formulate more effective initiatives. Despite strong legislation regulating IUU fishing in the Philippines, local stakeholders have pointed out that overlapping jurisdictions have created exploitable gaps in law enforcement. In A Pathway to Policy Change, local experts suggested that the government should lay down an executive order to unify mandates in the fisheries sector to address the issue. Similarly, the Bangsamoro Autonomous Region of Muslim Mindanao (BARMM) is highlighted as a region that heavily influences maritime security in the Sulu and Celebes seas. Working with government officials to understand how policy initiatives need to adjust for the region's semi-autonomous status ensures maritime issues are properly addressed. BARMM, for instance, issues fishing permits for its own waters in addition to government permits, which can cause inconsistencies. Working alongside local stakeholders allows policymakers to create initiatives that take into account special circumstances within the political system.
Private Sector Engagement
Extending engagement with local stakeholders to the private sector is particularly important during both the policy research and implementation processes. Encouraging private stakeholders to actively help counter illicit activity can help policymakers create a more sustainable and efficient solution to security threats. As A Pathway to Policy Change highlights, private companies already have a strong incentive from a business perspective to involve themselves in environmental and social issues. Governments can encourage further involvement of private stakeholders like blue economy businesses and fishers by offering tax breaks and financial compensation for using sustainable business practices and for helping law enforcement agencies gather information on illicit activity. Offering financial rewards to members of the Bantay Dagat program in the Philippines, for example, would encourage more fishers to participate. Governments can also double down on educational programs to raise awareness of important issues threatening local economic stability. By communicating consistently with local stakeholders, policymakers can both more accurately identify maritime security needs and more comprehensively address them.
Conclusion
The unique physical, cultural, and political context in which maritime issues take place makes the knowledge of local stakeholders an invaluable asset. While many important types of information can be collected without working closely with stakeholders, there are also innumerable important aspects of any given context which cannot be quantified and analyzed from afar. Engagement with stakeholders provides a nuanced understanding of more localized and ephemerial factors that affect regional maritime security. Engaging with local stakeholders allows policymakers to capitalize on opportunities and circumvent limitations created by the political, cultural, and physical environment surrounding maritime issues in order to create sustainable, long-term solutions.
Turkey Faced With Revolt Among Its Syrian Proxies Over Libyan Incursion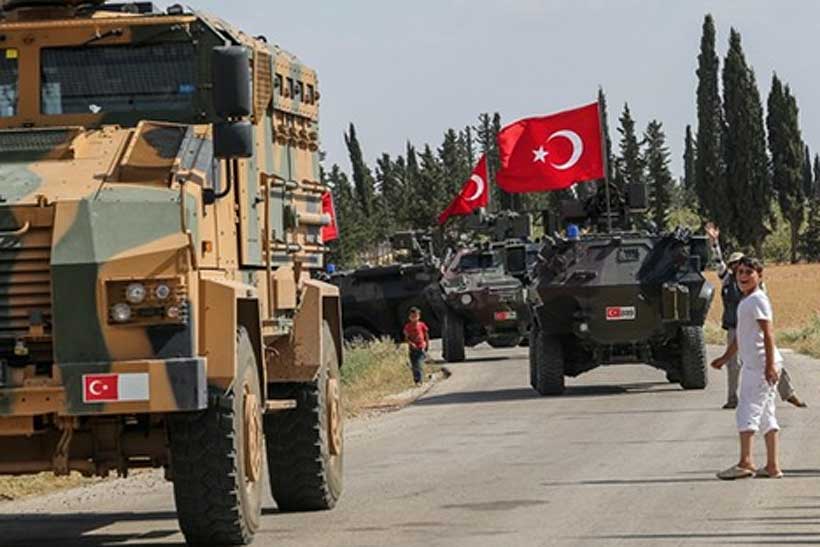 Relations between Turkey and Syrian armed groups that used to be considered cordial due to massive support provided by the Turkish authorities to the Syrian opposition are rapidly deteriorating over Turkey's incursion into the Libyan conflict, according to sources among the Syrian militants fighting in Libya.
Last month, over 2,000 fighters defected from Sultan Murad Division, one of the key armed factions serving the Turkish interests in Syria. The group's members chose to quit after they were ordered to go to Libya to fight on the side of the Turkey-backed Government of National Accord (GNA). This marks a drastic shift in the attitude of the Syrian fighters towards participation in the Libyan conflict: just a few months ago there was no shortage of mercenaries willing to fly to Libya via Turkey for a lucrative compensation of $2,000 – 5,000 and a promise of Turkish citizenship offered by Ankara.
Both promises turned out to be an exaggeration, if not a complete lie. The militants who traveled to Libya got neither the money nor the citizenship and other perks that were promised to them, revealed a fighter of Ahrar al-Sharqiya faction Zein Ahmad. Moreover, he pointed out that after the fighters arrived in Libya they were immediately dispatched to Tripoli, an arena of regular clashes between GNA forces and units of the Libyan National Army despite Turkish promises of tasking them with maintaining security at oil facilities.
Data gathered by the Syrian Observatory for Human Rights shows that around 9,000 members of Turkey-backed Syrian armed factions are currently fighting in Libya, while another 3,500 men are undergoing training in Syria and Turkey preparing for departure. Among them are former members of terror groups such as Al-Qaeda affiliate in Syria Hayat Tahrir al-Sham, as confirmed by reports of capture of a 23-years-old HTS fighter Ibrahim Muhammad Darwish by the LNA forces. Another example is an ISIS terrorist also captured by the LNA who confessed that he was flown in from Syria via Turkey.
By sending the Syrian fighters to Libya Ankara intended to recycle and repurpose these groups for establishing its influence without the risks and consequences of a large-scale military operation involving major expenses and casualties among Turkish military personnel. However, the recent developments on the ground show that this goal was not fully achieved.
The Syrian fighters sustain heavy casualties due to the lack of training and weaponry. Total count of losses among the Turkey-backed groups reached hundreds and continue to grow as GNA and LNA clash with intermittent success. Until Turkey's President Recep Erdogan curbs his ambition, destructive nature of involvement of the Syrian armed groups in Libya may result in the downfall of Turkey's influence over the Syrian opposition.