La-La-Land of Central Asia: Kazakhstan and its "Astana Code of Conduct"
As defining terrorism in any particular case implies a political component, this very category becomes quite extensive – a subject to different readings and understandings. Having permanent – primarily political – disputes over the category and scale of 'conflict', contemporary international community repeatedly failed over decades to agree upon a single and comprehensive but universal instrument determining, prescribing and combating terrorism.
As a consequence of these – mostly political and less legal – implications, today we are confronted with some two dozen international (universal and regional) instruments. These instruments are good, but far from being a norm-setting standardized and harmonized.
Thus, the tentative political definition of (international) terrorism could be as follows: Terrorism is the use of violence as political means of pressuring the government and/or society into accepting a radical socio-political or/and socio-economic change (ideological or/and territorial). The word terrorist is obviously self-incriminating (demonizing and alienating), and consequently most terrorists would not apply the label to themselves.
Experts estimate that for every apprehended/detained terrorist another 9 remain at large (rating it to 10%). Therefore, many describe terrorism like a balloon: squeeze one end and it expands at the other." – professor Anis H. Bajrektarevic analyzed in his seminal work 'JHA Diplomacy – The Palermo Treaty System 10 years After'
Hereby is the take on the national legislation with the huge regional impacts that comes from the 'heart of gold', biggest and most relevant Central Asian republic – one of the key pivots to continental Asia.
In President Nursultan Nazarbayev's first speech to the United Nations Security Council (UNSC), Kazakh Head of State set forth what is considered a landmark initiative called the "Astana Code of Conduct" focused on preventing and tackling terrorism and extremism while maintaining human rights standards. The Astana Code of Conduct reflects Kazakhstan's four main UNSC priorities and trends in international security: energy security, food security, counter-terrorism measures, and nuclear safety. These four priorities reflect greater Central Asia interests "to ensure its stability and security, to effectively respond to regional challenges and threats, to strengthen cooperation and promote its growth and development."
President Nazarbayev's political address "at the UNSC addresses seven key priorities, the fourth priority emphasizing the acute problem of international terrorism. The fourth priority introduced the Astana Code of Conduct was hailed by members of Kazakhstan's Government as a landmark initiative, hoping that nations would "refrain from the actions which may lead to destruction of statehood" emphasizing Kazakhstan's desire push to end or mitigate global conflict. It also reflects the ubiquitous diplomatic trends of engagement, cooperation, and partnerships, in Kazakhstan's multi-lateral and regional policies and arrangements.
The Astana Code of Conduct is nascent. The Code of Conduct will probably be based on Kazakhstan's prior national-level programs and priorities, cooperative efforts, and current counter-terrorism efforts. The central tenet of the Astana Code of Conduct, ending extremism and terrorism, is already visible in Kazakhstan's attempts to be the mediator in high-profile negotiations and talks aimed at sustaining peace such as Syria and Iran. Kazakhstan hopes that the Astana Code of Conduct will lead to the formation of the Global Anti-Terrorist Coalition (Network) to defeat terrorism and reduce the global terror threat. Kazakhstan will chair the Security Council 1267 Committee on ISIL and Al-Qaida.
The Astana Code of Conduct will be a multi-lateral effort focusing on challenging the root causes of terrorism, confronting transnational groups, preventing power vacuums, and destabilization. In March 2016, Kazakhstan called for a new program, "Manifesto: The World. The 21st Century," focusing on non-proliferation, global cooperation, and ending war. Kazakh officials met with the OSCE Astana Program Office to discuss anti-counter terrorism efforts in mid-October 2016. Kazakhstan would also benefit from European assistance and cooperation combating terrorism online.
After 2011, Kazakhstan reformed its counter-terrorism strategy through community participation by creating web-based instruments to prevent terrorism: www.counter-terror.kz , and a mechanism created recently for citizens to report terrorist or extremist activity via the Prosecutor General's Office website. Changes to the Counter-Terrorism Law improving counter-terrorism methods, increased regional security and cooperation through the Shanghai Cooperation Organization (SCO) and the Collection Security Treaty Organization aid Kazakhstan's fight against domestic terrorism.
Kazakhstan also shut down 950 websites (with court approval) and increased the use of information technology against terrorism, and in January 2013, the Kazakhstan National Security Committee announced the launch of a Security Academy to train specialists. Kazakhstan has long been the recipient of criticism about its human rights records, the misapplication of anti-terrorism measures to silence the opposition, and the absence of basic civil liberties including freedom of press, assembly, religion, and association. Changes to the Counter-Terrorism Law resulted in violations of religious freedoms among Muslims, arbitrary detention, and increased powers among the security services.
Like its chairmanship of the Organization for Security and Cooperation in Europe (OSCE), the Kazakhstan's position on the UNSC provides the country with access to materials, resources, and the opportunity to implement policies and improve its human rights record. This Central Asian colossus did not live up to its commitments as OSCE chair. Kazakhstan recently announced future basic constitutional reforms to redistribute power among the executive, legislative, and judicial branches. Kazakhstan must be willing to implement resolutions and programs developed during its UNSC chairmanship and not use the UNSC as a way to push an international agenda without a domestic commitment.
Productive Employment Needed to Boost Growth in Tajikistan
Tajikistan will need to create enough jobs to maximize productivity of the country's increasing working-age population and spur economic growth, says a new Asian Development Bank (ADB) report.
In its new Asian Development Outlook (ADO) 2018, ADB projects Tajikistan's gross domestic product (GDP) growth to reach 6% in 2018 and 6.5% in 2019. GDP growth for the country stood at 7.1% in 2017. ADO is ADB's annual flagship economic publication.
"Tajikistan has a young population and the percentage of working-age people is projected to continue rising to 2030. In many countries, this has led to higher growth from a 'demographic dividend'," said Pradeep Srivastava, ADB Country Director for Tajikistan. "But for Tajikistan to benefit from such a dividend, it needs to undertake structural reforms to improve the investment climate, increase human capital and skills, and let entrepreneurship flourish to create productive jobs for the workforce."
Despite Tajikistan's economy growing at an average of about 7.2% from 1997 to 2016, the country is not creating enough productive jobs for its growing working-age population, which grew by 3% annually from 1991 to 2016. However, employment only rose by 0.7% annually over the same period. The report notes the need for structural reforms to improve the country's business climate—for example, reducing and consolidating the number of inspection bodies, creating a healthier banking sector to facilitate lending, and streamlining procedures for issuing construction permits, paying taxes, and enforcing contracts.
The report also highlights the importance of strengthening local value chains and helping small and medium-sized enterprises improve their productivity and earnings to promote job creation. Assessing demand for various skills and using that information to improve job training can match workforce skills to market demand.
ADB's growth forecasts for Tajikistan in 2018 comes on the back of expected fiscal tightening from the government to address the high ratio of public debt to GDP, which will likely constrain public investment, and a weak banking sector curbing private investment. The slight recovery in growth projection in 2019 is based on expected gains in the country's manufacturing and mining sectors, as well as strengthened remittances.
Inflation is forecast to accelerate to 7.5% in 2018—reflecting higher liquidity spurred by potential sizable bank recapitalization, public salary and electricity tariff hikes, and modest somoni depreciation—before easing back to 7.0% in 2019. In 2017, inflation reached 6.7%.
ADB is celebrating 20 years of development partnership with Tajikistan in 2018. To date, ADB has approved around $1.6 billion in concessional loans, grants, and technical assistance to the country. ADB and Tajikistan's development partnership, which began in 1998, has restored and built the country's new transport and energy infrastructure, supported social development, expanded agricultural production, and improved regional cooperation and trade.
ILO Reports Important Progress on Child Labour and Forced Labour in Uzbek Cotton Fields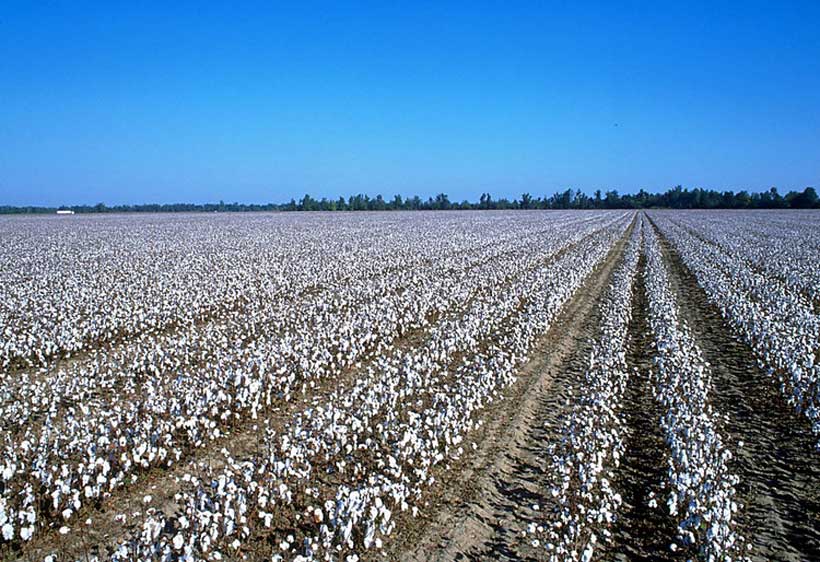 A new International Labour Organization report to the World Bank finds that the systematic use of child labour in Uzbekistan's cotton harvest has come to an end, and that concrete measures to stop the use of forced labour have been taken.
The report Third-party monitoring of measures against child labour and forced labour during the 2017 cotton harvest in Uzbekistan is based on more than 3,000 unaccompanied and unannounced interviews with a representative sample of the country's 2.6 million cotton pickers. It shows that the country is making significant reforms on fundamental labour rights in the cotton fields.
"The 2017 cotton harvest took place in the context of increased transparency and dialogue. This has encompassed all groups of civil society, including critical voices of individual activists. This is an encouraging sign for the future. However, there is still a lag between the sheer amount of new decrees and reforms being issued by the central government and the capacity to absorb and implement these changes at provincial and district levels," says Beate Andrees, Chief of the ILO's Fundamental Principles and Rights at Work Branch.
The ILO has been monitoring the cotton harvest for child labour since 2013. In 2015, it began monitoring the harvest for forced labour and child labour as part of an agreement with the World Bank.
Interviews carried out by the monitors took place in all provinces of the country and included cotton pickers and other groups which are directly or indirectly involved in the harvest such as local authorities, education and medical personnel. In addition, a telephone poll of 1,000 randomly selected persons was conducted. Before the harvest, the ILO experts organized training for some 6,300 people directly involved with the recruitment of cotton pickers.
The results confirm that the large majority of the 2.6 million cotton pickers engaged voluntarily in the annual harvest in 2017 and that there is a high level of awareness in the country about the unacceptability of both child and forced labour. The report confirms earlier findings that the systematic use of child labour in the cotton harvest has ended though continued vigilance is required to ensure that children are in school.
Instructions have been given by the Uzbek national authorities to local administrations to ensure that all recruitment of cotton pickers is on a voluntary basis. In September 2017, an order was given withdrawing certain risk groups (students, education and medical personnel) from the harvest at its early stage.
Moreover, cotton pickers' wages have been increased in line with recommendations by the ILO and the World Bank. The ILO recommends that the government continues to increase wages and also addresses working conditions more broadly to further attract voluntary pickers.
Last September, Uzbekistan President Shavkat Mirziyoyev spoke before the United Nations General Assembly in New York where he pledged to end forced labour in his country and underscored his government's engagement with the ILO. In November 2017, at the Global Conference on the Sustained Eradication of Child Labour in Argentina, Uzbekistan also pledged to engage with independent civil society groups on the issue.
The ILO Third-Party Monitoring (TPM) project in Uzbekistan will now focus on the remaining challenges, particularly the need for further awareness raising and capacity building, which varies between provinces and districts. It will ensure that all those involved in recruitment will have the information and tools needed to ensure that cotton pickers are engaged in conformity with international labour standards.
The monitoring and results from a pilot project in the area of South Karkalpakstan also show that cotton picking economically empowers women in rural areas. The cotton harvest provides many women with a unique opportunity to earn an extra cash income which they control and can use to improve the situation of their families.
The ILO TPM Project is funded by a multi-donor trust fund with major contributions by the European Union, United States and Switzerland.
Kazakhstan Launches Online Platform for Monitoring and Reporting Greenhouse Gases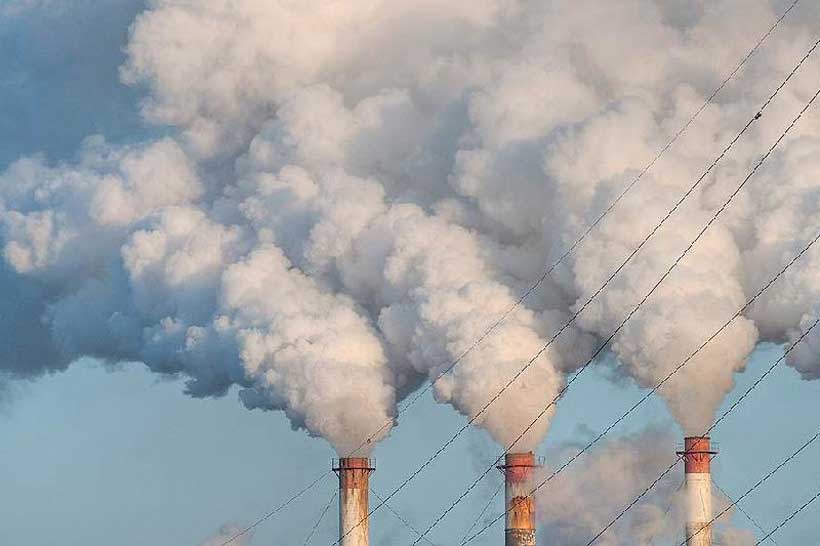 An online platform for monitoring, reporting and verifying emission sources and greenhouse gases (GHG) was officially launched today by the Ministry of Energy of the Republic of Kazakhstan and the World Bank.
The platform is an essential element of the National Emissions Trading System of Kazakhstan, which was launched in 2013 as the country's main instrument to regulate domestic CO2 emissions and to drive the development of low-carbon technologies. Today, the National Emissions Trading System of Kazakhstan covers all major companies in the energy, oil and gas sectors, mining, metallurgical, chemical and processing industries.
Since 2014, the World Bank Trust Fund Partnership for Market Readiness has provided technical assistance to Kazakhstan in supporting the implementation of the National Emissions Trading System of Kazakhstan and related climate change mitigation policies.
"Kazakhstan's emissions trading system is the first of its kind in the Central Asia region," said Ato Brown, World Bank Country Manager for Kazakhstan. "With support from the Partnership for Market Readiness, the country has made a great effort to develop policy options for mid- and long-term emissions pathways and to develop an action plan on GHG emissions reductions by 2030. The World Bank will continue to support the Government during the crucial stages of policy implementation."
The platform enables Kazakhstan's major emitters to transmit and record data on GHGs emissions, as well as trade online. The National Allocation Plan, adopted in January 2018, sets an emission cap for 129 companies for the period 2018-2020. Per the national allocation plan, quotas have been allocated until 2020.
"The electronic platform undoubtedly proves the evolution of the Kazakhstan emission control system, which will allow the monitoring, reporting and verification system to be upgraded to a much higher level," said Sergei Tsoy, Deputy General Director of JSC Zhasyl Damu.
GHG data is confirmed by accredited bodies for verification and validation and transferred to the Cadastre using an electronic digital signature. To date, there are seven verification companies accredited in Kazakhstan, with five more in the process of accreditation.
The platform was developed by JSC Zhasyl Damu with the support of France's Technical Center on Air Pollution and Greenhouse Gases. The system is administered by JSC Zhasyl-Damu, while the beneficiaries are the Climate Change Department and the Committee for Environmental Regulation and Control of the Ministry of Energy of the Republic of Kazakhstan.
Background
Kazakhstan is one of the largest emitters of GHG in Europe and Central Asia with total annual national emissions of 300.9 MtCO2e in 2015. The energy sector accounts for 82% of total GHG emissions, followed by agriculture (9.6%) and industrial processes (6.4%). More than 80% of produced electricity in Kazakhstan is coal-fired, followed by natural gas (7%) and hydro power (8%).
Kazakhstan proposed as its Nationally Determined Contribution (NDC) an economy-wide reduction of GHG emissions of 15% from 1990 emissions levels by 2030. Kazakhstan ratified the Paris Agreement in November 2016 and committed itself to the fulfilment of the proposed target as its first INDC. The objective will contribute to sustainable economic development as well as to the achievement of the long-term global goal of keeping global temperatures below 2 degrees Celsius.