Why Peace Building Is Now Difficult in Kashmir
The turmoil since 1989 has established uncertainty and chaos as the new normal in the valley of Kashmir. Undoubtedly Kashmir that was so proudly called as the paradise on earth is now full of inconveniences. It is the place where everything is politicized now but never resolved.
The decades of mass alienation and unaccounted violence has shaped up mass anger and that collective rage has slowly led to distrust against the government and also torn the social fabric. Amid the suffering masses, the constant blame game and labelling is the norm and those who talk of oppressors forget that they have themselves been guilty of committing the same atrocities when in power. The masses have always felt suppressed and the prolonged conflict has thus shaped a gory history, a bitter memory and a life of indignity, hopelessness, and exploitation. Standing witness to half-revolutions, vested interests and unmet promises, the state of Jammu and Kashmir seems to be reeling under a severe crisis, collective anomie and alienation. Thanks to the leadership crisis and lack of vision of the contemporary power regime.
It is not that Kashmiris don't want peace, today every Kashmiri cries for peace and calm and the whole valley is yearning to grow and longing for Peace but instead of building peace and displaying practical seriousness and interest in peace process, 'Give a damn policy' continues and delaying tactics prevails. Consequently, normalcy is a luxury and peace is fragile, the calm is a deceptive calm which keeps waiting for a trigger to blow up every summer. The governance is not treated by masses as pro-Kashmir and there still exists a major sustained lack of effort towards enhancing credibility and social justice on the ground. Whereas, every committee or Human rights group suggests restoration of social justice but till date no report has been respected or paid any serious heed to. The feel secure psyche has vanished long before and getting rid of ambiguous and invisible control seems an impossible task. Amid a plethora of suppliers of instability, there exists an urgent need for a leadership that fully comprehends the Kashmir case and understands that there invariably exists a relationship between the equations of peace building and the forces of the sustenance of uncertainty which needs serious intervention. Akin to the nature of politics, where one party's action invokes a quick reaction from the opposition, every action today in Kashmir has a reaction purely because of the prevailing dichotomous social realities and massive enemy perception! From the governance side, the constant crisis mishandling and bad conflict management besides violent crimes against the civilians have shattered people's faith in the concept of democracy and the trust deficit is too high to be abridged now. The inhuman incarcerations have inevitably become the order of the day and the bitter and painful past and narratives of torture and suffering are becoming the motivating reasons behind young Kashmiris' choosing the path of violence.
On the social intervention front, the chief stake holders need to see whether the target population interfaces well with the problems addressed in the programmes launched for them or is there an acute sense of discredit due to the political nature of the Kashmir problem. Why does this discredit exist and how can it be addressed in the first place remains a big question and simultaneously a big task to accomplish? The answer is simple, address Jammu and Kashmir politically first and foremost and the development and all other discourses will follow and will definitely get mass recognition later. This is what people in power though know but never acknowledge. It is also important to make a note of those still left out and understand why, with regard to the overall welfare interventions, much still remains undone despite tall claims to the contrary, since 1947. The single most significant prerequisite to overall development is the restoration of human dignity and safety in Kashmir, the rest can come later but the power elite always talks about the rest and ignores the fundamental. An empathetic approach therefore needs to be incorporated in a broader perspective, realizing the grave magnitude of the prevailing situation and that primarily needs willingness to deliver justice and restore Kashmir's lost glory, without further delay.
On the security front, there is a dire need of strict discipline, human sensitivity and especially gender sensitivity while tackling the conflict. The important is to see to what extent working ethic or SOPs while operating are maintained and why have lapses continued for so long? What is the actual work done through WHAM (winning hearts and minds doctrine) and beyond encounters or killings what are the genuine peace efforts in-built into the existing system, what are the new peace friendly and mass friendly models of peace-building developed and most importantly to what extent is the Soldier-Civilian gap abridged over the years, etc,. Why is the enemy perception graph so all time high in the valley now? Why are even cops not safe? Unfortunately, policy and planning on Kashmir seems to be dismally lacking in vision and practicality so far resulting in civilian killings in every major or small uprising whereas the tactics to handle uprisings outside Kashmir are always different. The enemy perception continues to grow and peace building as a project continues to remain as a mere idea. Whose fault is this and who will take the responsibility? Who is responsible for pellet killings and pellet blinded victims? Also the security apparatus has to ensure principles like honesty, transparency, quick action against HR violations, internal transformation of the Jawan, understanding the local ethos, sensitivities and vulnerabilities are taken care of and followed with due respect and regard to maintaining their sanctity. However, from a mass perspective, the whole security apparatus resorts to putting things only in black and white as far as probes are concerned. What is clearly visible is the lack of strong evaluations, decentralisation in judgements, lack of clear statements and open documentation of their and others operations. The security apparatus including the local police in today's Kashmir needs to think beyond the big brotherly attitude that has actually contributed to alienation and unrest, even the young and educated home-grown militancy. It also needs to be seen to what extent poor local participation, randomisation and generalisations destroy security calculations that got reflected so vividly in the 2016 uprising once again seeing slain militant commander Wani's Funeral. It is also important to know that perspectives on peace practice and strategy need some theoretical frameworks and know-how, which demands vision and able leadership. Further understanding Kashmir's changing society, social and political preferences, emerging new social dimensions and extent of social inequality amid the conflicting situation, etc, needs to be understood by all the significant stake holders properly and strategies to be framed accordingly. An effective social participation will go a long way in building a new political consciousness and ultimately a new peaceful Kashmir. Is anybody really interested in Peaceful Kashmir?
Another question that has to be answered satisfactorily, is to evaluate how well do the masses understand what they are consenting to or what they are heading towards, what principles and precepts they are following and why? Why are stone pelters even attacking vehicles and why mob violence and mentality has become a new craze and so much of legitimacy? In the recent past my vehicle was almost destroyed completely at Mochu-Budgam despite being a media person. The same Kashmiri youth were abusing us and hitting our vehicle all around. I am still wondering what our fault was and how will such treatments and violence against same Kashmiris or anyone else contribute to Azaadi? Sane Kashmiri minds especially youth have to disown such violent groups who attack even people for fun and see stone pelting at vehicles as a fight for freedom. Even the local community where such miscreants create such horror scenes have to intervene to discourage such rowdy behaviour.
It needs to be found as to why even the effective and intelligent change makers couldn't completely curb the volatility and transform Kashmir into a peace zone? Why every Kashmiri feels demonized and insecure outside the valley and why still Kashmiri students are beaten even in universities and colleges in the country? The nation has to embrace Kashmiri if it loves Kashmir.
The need of the hour is to develop effective and functional links between local sentiments, embedded social problems and governance via policy-making in a range of contexts. Just continuing with and extending the learning summaries of key issues, closed door discourses, back door diplomacy channels, futile interlocutions, delaying tactics, ego clashes, oft repeated useless strategies, irresponsible political statements, insecurity hype for politics, and political provocations are not going to work, especially in today's Kashmir which has a youth bulge that is highly aware, articulate and living amid a high political culture. At this juncture when so much of waywardness prevails, the desired actions and good and visible governance is much needed to make intervention efforts more inclusive. Actions which are politico-military and environmentally conscious need to be designed and made public friendly and practical. For instance, fair and faster probes in all past human rights abuse cases, issuing clear statements on sensitive issues from local/regional security headquarters unlike the central hegemony, a people friendly stand of AFSPA, immediate steps to heal the bruised environment of Kashmir valley, addressing water issues, power projects and financial loss of the J&K, respecting the resilience and suffering of innocent Kashmiris' and fast delivery of justice in pending cases and innocent killings, etc,. It is important to rehabilitate the victims and deliver justice in a fair manner and is quite possible. Kashmir obviously and altogether needs a different policy and sensitive tackling at the central level along with a media that represents true Kashmir and only then peace in the region can be aspired. In addition, the task of sociological or psychological handling as well, needs to be assigned to good brains and astute minds. Kashmiris' need space of all kinds and a friendly platform to give vent to their suppression and unheard grievances. In Kashmir the desired social change can be achieved if Kashmiris are empowered to exert influence and make decisions about their own social collective without any fear. The time has definitely come when the Centre needs to think out of the box for a new Kashmir! Time has come when the half-widows of Dardpora and the rape victims of Kunan-Poshpora and parents/kins of the disappeared need to be given justice. The time has also come when the Gawkadal,Kupwara, Pathribal, Chhatisingpora and Wandhama massacre culprits need to be suitably punished for their crimes and firmly put behind bars.
Last Word
The time has come to love the Kashmiri first and then Kashmir! Time has come, above all, to negotiate the venomous dichotomies of Us vs Them, skilfully and in a manner commensurate with the prevailing situation, so as to ensure a progressive way forward rather than talking rising wahabism, radicalism, ummah vs nationalism as responsible for all the mess in Kashmir! I also do not buy the argument that the discourse in Kashmir is shifting to primacy of Islam also. It is definitely shifting to more resolve for Azadi and the graph of dissent is constantly increasing. It is adding more young angry minds and it is not just the spirit of jihad but in most cases the hunger for revenge and resistance against the unaccounted atrocities. There has to be some end to this chain reaction. Till date, hardly a serious debate has been initiated by the institution of politics on such issues baring a few useless interlocutions. Kashmir needs to be delivered with humanity, democracy and Kashmiriyat what has so far only been a slogan. Understanding Kashmir requires an in-depth and empathetic understanding of its sociology, history-a history of suffering, deceit, oppression and continuing conflict. The fact remains, that peace can be achieved in Kashmir by understanding Kashmir and going through the path of social justice and political solution.
[A version of this article first appeared in Kashmir Pen-A prestigious weekly based in Srinagar]
Pakistan: Not a Rebirth but a Suicide of a Nation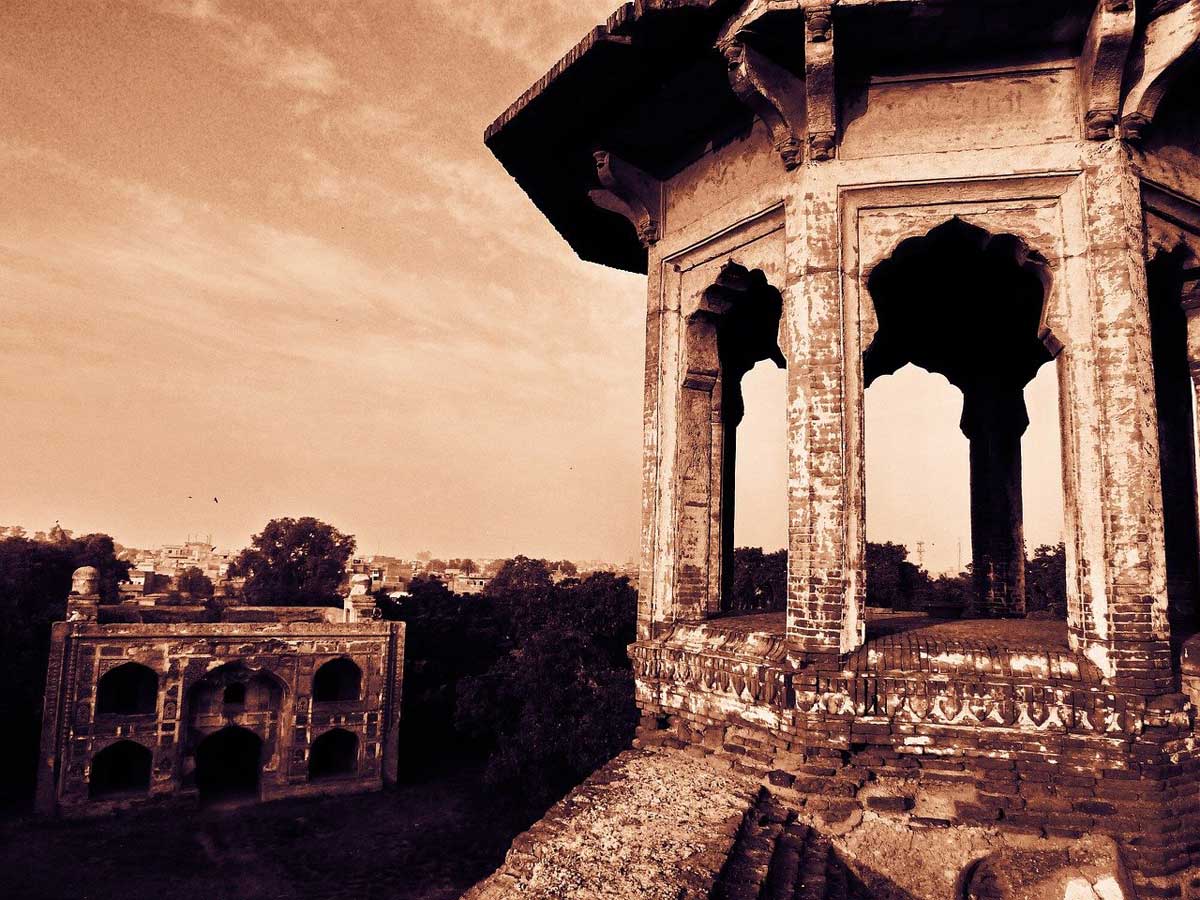 Pakistan as a country, already on life support is in critical need of insane asylum-style electric shock therapies, stripped-naked mud baths, and deep isolation to finally understand its deplorable standings in the world.
The hopelessness and the dumb-mindedness in tackling their national survival issues lingering on the eve of being totally destroyed are still un-deciphered. The national intelligentsia like a basket case of large-scale incompetency dangles, while establishment and judicial in control of corrupt powers like a Netflix series for the last 500 days for the world to witness a real-time collapse of a nation and a slow death.
Nevertheless, already imprisoned minds are sending Imran Khan to prison, while already dead ideologies trying to kill him. If Imran Khan lives the corrupt opposition will simply die, but if Imran Khan dies, the corrupt opposition will die but very slowly and very surely. The pyramid of corruption-climax has been made visible although the nation is suffocating while passing through the eye of the needle, still unable to destroy it.
Gravely the 1000 bold narratives from the new legendary warrior Imran Khan are still not clear enough for the establishment and judicial to recognize the truth, like dumb and blind, the top leadership like a python of darkness only slithers deeper into its own hole. The current establishment is so weak on moralistic wisdom that it cannot appreciate or deserve a country with its rich resources and the hidden powers of its citizenry. Dead or alive Imran Khan has already carved his position in history, while the darkness of Pakistan still hiding face in unknown dungeons of stolen wealth.
When a nation, like an open book, visible with mountains of corruption, valleys of incompetence, and rivers of stolen assets drained to cripple the country, crosses the redlines of treachery and treason, it calls for a final revolution against the establishment and corrupt society leading the nation.
The systematic demise of a nation in open public like the historic video game destructions of much richer and more powerful nations of the recent past, Pakistan is being imploded. Like a great chess game, because when the nation easily available as mad, the country an insane asylum while the one who flew over the cuckoo's nest is now a new symbol of freedom from corruption, nevertheless, a great opportunity but already missed over a decade by such a foolish nation, only leaves such deplorable options.
The tragedy of Pakistan; It is not a rebirth of a nation, which already took place 70 years ago; this is the suicide of a nation in slow motion, curated and nurtured by the global corrupt order of perpetual corrupt rule, all in synchronized actions, where the python of corruption keep swallowing its tail and never stops.
It is not an economic collapse, it is a moralistic collapse cooked slowly and seasoned for several decades, it is not the failure of education as it was only incompetency labeled as advanced education, there were no skills, there was no learning of civility and rule of law, but degrees for the walls, for the grand order of subservient.
Now, if the new warrior leader is gone, the movement will slowly die, but the corrupt opposition is now marked for life. If the leaders gain control, the real war of competency will start. It is incompetency that creates corruption over time; it is the corruption that destroys nations over time. The newly awakened nation needs a brand new global age of expertise and talent. Destroy incompetency to destroy lingering corruption.
It is a collapse of humanity, the jailed, the broken and the assassinated, the sufferers and the victims of corruption, all those one days may rise, like so often during the last millennia, humankind stood up to tyranny and flipped a new page. Long live revolutions
It is not the new funding, only wisdom, and faith that can save the nation, money is only fuel over the fire to allow more corruption to fortify itself. Accept failures boldly and strip naked incompetency forcefully and rebuild a new nation on old graveyards but all on merits but must find the darkness of the nation and kill the python of corruption. It is now life and death struggle, it is only courage and faith that will win. The rest is easy
Pakistan's relation with Muslim Countries during Zulfiqar Ali Bhutto Period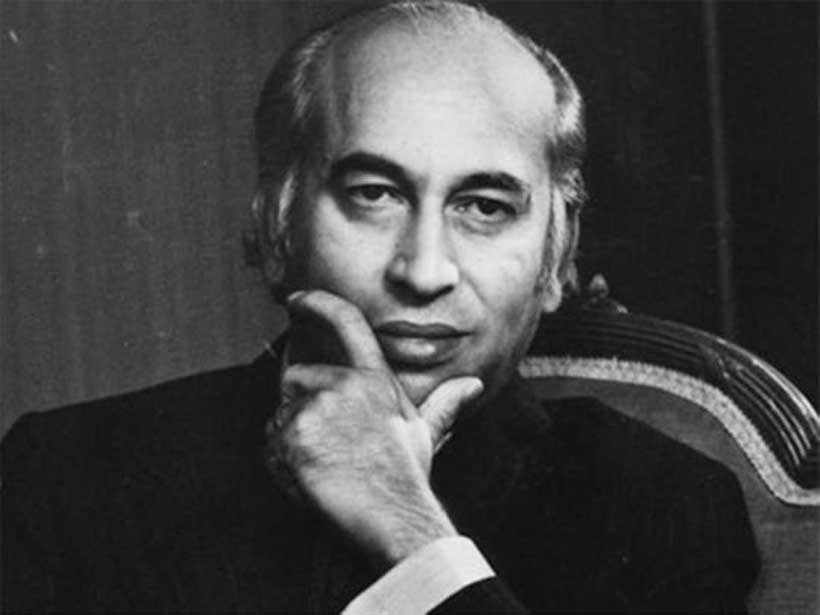 14 August 1947 marked the emergence of a new Islamic state on the world map for the Muslims of Indian Sub-continent. The foundation of this state lies on the religious grounds. Religion became the compelling force behind the creation of Pakistan. As the founder of this state Quaid-e-Azam mobilized Muslims on the name of religion to get their separate state to live freely. But the motive of Quaid was to establish a secular state for Muslims. After partition religious factor did not fade away in the politics. Ulema of the country kept trying to use religion for political motives. But until Quaid was alive, he did not allow any religious interference in the politics. But Jinnah did not long survive the birth of Pakistan, and the government quickly came under pressure from the ulema to give the new nation a more Islamic character. After the demise of Quaid-e-Azam, Liaqat Ali Khan could not control the interference of religious scholars. First objective resolution which Liaqat Ali Khan presented showed the evident influence of religious in politics. So, the upcoming governments after Liaqat Ali Khan either military or civilian government could not block the religious interference. The constitution of 1956 declared name of the country as "Islamic Republic of Pakistan". Other than these factors Pakistan always remain on the fore fronts for supporting the oppressed Muslims in all over the world. The influence of religion can also see in the Muslims of sub-continent before partition. They have religious sentiments with not only the Muslims of sub-continent but with the Muslims of all over the world. They supported the Palestinian Muslims and raised voice in Support of them. There also started khilafat movement in sub-continent in the Support of Caliphate of Turkey. After partition, Pakistan remained active in freedom struggle of many Muslim states Bosnia, Indonesia, Afghanistan, Libya, Morocco to name a few. First as the Muslims of united India and then independent Muslim state stand for Muslims rights.
Islamic ideology becomes an important determinant in making of foreign policy of Pakistan. The former governments of Ayub Khan and Liaqat Ali khan made their foreign policy more inclined toward the western countries. But with the change of government the foreign policy of the country also changed. Loss of East Pakistan in 1971 was one of the major reasons behind the change in foreign policy of country. Bhutto diverted the principle of foreign policy of Pakistan from western counties toward Muslim countries of Central Asia, Gulf states, and Middle Eastern countries. Bhutto served in government during the Ayub era as foreign minister, and he was against the Ayub pro-western policy. He claimed that when he was foreign minister all Muslim nations supported Pakistan during its 1965 war with India. He started making strong relations with Muslim countries including Saudi, Turkey, Iran, Iraq, Libya, Oman, Afghanistan, Kuwait, and many other. As an economically under-developed state, Bhutto wanted to expand the sources of economic aid for our country. The relation with Muslim world were on ideological basis but it also proved beneficial in material terms including economic, and defense assistance. This paper will briefly explain and analyze the Pakistan's diplomatic relations with Muslim world under Bhutto government and the bearings of that relations.
Zulfiqar Ali Bhutto served in office first as president and then as prime minister from December 1971 to 1977. In the political history of Pakistan, Bhutto is remembered for his charmistic and diplomatic characteristics. He is considered as wise politician as he knows how to turn any event in his own favor. Same is the case with the event of separation of East Pakistan. This 1971 loss proved a turning point in the politics of Pakistan. He viewed this event as betrayal from the west as west neither intervene to stop war nor it was able to secure territorial integrity of Pakistan. This event changed the geopolitical situation of Pakistan. He used succession of East Pakistan as opportunity to invoke element of pan-Islamism in foreign policy. He wanted to create Third world order of Muslim countries. He believed in close affinity with Muslim nations. He introduced the policy of bilateralism. The ideology of Bhutto regarding foreign policy principles includes "evolution of bilateralism, Third World mobilization through the creation of a new economic order, criticism of nuclear proliferation and establishment of special relations with the Muslim countries of the world on the bases of pan-Islamism." He raised his voice for the issues which Muslims were facing all around the world. He visited different Muslim countries soon after he came into power. He did not appoint any foreign minister. He himself assumed the office of foreign minister ship. This increasing relation with Muslim world also had psychological impact on the nation. It boosted the morale of deprived nation of Pakistan. These relations also gave Pakistan economic benefits. Saudi Arabia, Turkey, Libya, Iran, Iraq, and UAE provide economic assistance to Pakistan. Foreign relation with different Muslim nations were not remained smooth. There were ups and downs in the relations with Muslim countries. There were happened changes in the policy toward Saudi, Turkey, Iran, and Iraq. Geographical factor, economy, and security interests were the few factors which had influence on changing patterns of foreign policy.
There happened some important event during the era of Bhutto government which changed the Pakistan's image at international level. Pakistan was seemed like the fort of Islam. It raised voice at international level for the liberation of Muslims struggling in different parts of the world including Palestine, Libya, Kashmir and highlighted Arab-Israel issue. This made Pakistan the stronghold of Muslim nations. The other important event was second Islamic Summit which was organized by Bhutto in Feb 1974 in Lahore. This event boosted the importance of Pakistan among the Muslim countries. This summit was attended by heads of almost thirty-two Muslim states. In this summit different issues were discussed including Arab-Israel issue, oil embargo by Arabs, and many agreements were made to improve trade relations, and to provide economic and defense aid to the under-developed and developing countries. In this summit Pakistan recognized the government of Mujib-ur-Rehman in Bangladesh. This summit enhanced the relations of Pakistan with Muslim countries. The other important event during Bhutto time was Iranian revolution which change the discourse of relation between Muslim countries. This revolution impacted Pak-Iran relations and impacted relations with Saudi. Bhutto was credited for his policy of nuclear program. He named it Islamic bomb to get Support from Islamic countries. He once said that, if necessary, Pakistani would eat grass to produce the bomb to show the seriousness and need of making nuclear bomb. To make development in Pakistan's Nuclear program, he wrote: "We were on the verge of full nuclear capability when I left the government to come to this death cell. We know that Israel and South Africa have full nuclear capability. The Christian, Jewish and Hindu civilizations have this capability. Only the Islamic civilization was without it, but that position was about to change."
Makah and Medina are remained a source of close affiliation of Muslims with Saudi. In the start of Bhutto era, the relation between two countries were not fruitful. As Bhutto belonged to Shia school of thought and Saudi has majority of conservative suni. This was the main reason behind the unpleasant relation between two countries. Bhutto did his best to warmer relation with Saudi. Pakistan established relation with Saudi at both religious and political levels. His policy of Islamic socialism, and nationalization policy changed Saudi's attitude toward Bhutto's Pakistan. There was established two-way relations. At economic level, Saudi provide economic assistance for several developments in Pakistan after the loss of East Pakistan. Trade facilities were increased. Pakistan exported rice, cotton, fabric, and other essentials to kingdom. Saudi provided cash transfer to Pakistan when its foreign currency reserves were low. At defense level, both signed defense agreements. Saudi provided funds for strengthening its military as after 1971 loss Pakistan's military was weak. Pakistan army was sent to Saudi for training of their corps. Pakistan provided them with training opportunities. Military units of Pakistan also stationed in Saudi. There were exchange of visits between both countries. Bhutto visited Saudi four times. King Khaled of Saudi also visited Pakistan in 1976. The famous "King Faisal Mosque" was completed with the funds provided by Saudi. The 1974 second Islamic Summit hosted by Pakistan in Lahore in which more than thirty Muslim countries took part. This summit was hosted with the assistance of King Faisal of Saudi. Saudi was also present in it. In this summit Arab-Israel issue was discussed. Saudi provided funds for establishment of many religious institutions including Ahl-e-Hadith, Deobandi madrassas and funded already existing religious institutions. These institutions also got funds from private sources. Iranian revolution based on Shia school of thought considered as major event in changing policy of Saudi. Iranian revolution was like a threat to Saudi and Sunni ideology. Therefore, Saudi increased their funds to anti-Shia organizations and institutions. Pakistan also got funds on the name of Islamic Bomb. The collective amount of economic aid received from Saudi during 1970s was almost 130 to 140 million dollars.
In 1964, Pakistan signed RCD pact with Turkey, and Iran during Ayub government. This pact strengthened the relation between Pakistan and Iran. Iran is also an Islamic state. Pakistan moved forward to make good relations with Iran. Iran also had interests in Pakistan. Fear of Soviet expansion and Arab radicalism also kept the imperialistic regime of the Shah fully occupied. Pakistan has strategic location which impacted the security of Iran. As after the loss of east Pakistan, West Pakistan was militarily weak which was threat to national security of Iran. It provided military and economic aid to Pakistan for developing its military. After the British left South Asia, Iran wanted to become regional power. It started building up its regional power following the oil embargo of 1973. This change in regional power proved beneficial for Pakistan and so, it supported Iran. The collaboration between both countries increased. Both countries helped each other in normalizing their relations with rival countries. Iran helped in normalizing Pakistan's relation with Afghanistan. As Iran has security threat from US and Arab states, Pakistan helped in normalizing its relations with Arab states. At economic level, Iran provided financial and economic assistance to Pakistan. It provided loan of almost 730 million dollars. The trade between both countries also flourished and increased four times. The relation between both countries were smooth until the Iranian revolution. This revolution marked the shift in foreign policy of the country. Iran joined non-align movement and tried to dissolve RCD, but Pakistan wanted to save it. This revolution weakened the Pak-Iran relations.
Afghanistan is a neighboring state with Islami ideology. After joining the office, Bhutto visited Afghanistan three weeks later. This visit was aimed at establishing good relation between both countries. In the start of Bhutto government, the relation between two countries was not healthy. Bhutto visited Afghanistan after coming into power to discuss the territorial issues between two countries. Iran helped in improving the relation between both countries. It provided two billion dollars for economic and development aid to Afghanistan for improving relations. After the coup of 1973, Sardar Muhammad Daud came to power. Bhutto went quickly to recognize the new government of Afghanistan. He offered friendship to M. Daud, but the relation remained unhealthy. M. Daud was remained the leading force behind the Pakhtunistan. During 1972 to 1973 Afghanistan faced worst drought. Pakistan provided with drought relief to Afghanistan. Pakistan provided trade facilities to Afghanistan. In the earth quick of 1976, Pakistan again provided relief supplies to Afghanistan. Famine and earth quick damaged Afghanistan severely. This changed the attitude of M. Daud toward Pakistan. He developed receptive attitude toward peace struggles of Pakistan. Both countries signed agreement of non-interference on June 10, 1975. There were exchange of visits in 1976.
There were many other Muslim states which includes Libya, Turkey, Kuwait, Oman, Iraq, Egypt, Bangladesh, UAE, Gulf States, and Syria to name a few. All these states directly and indirectly affected Pakistan politics. Bhutto visited all these states in 1972 aimed at establishing direct relations with Muslim states. The policy of bilateralism was adopted by Bhutto. Pakistan had number of economic and defense agreement with these countries. Pakistan provided military training and technical assistance to these countries Iraq, Oman, Saudi, UAE, and Kuwait. Pakistan had good relationship with Muammar Qaddafi of Libya. It provided financial assistance for the rebuilding of Mirage Fighter Aircraft. But relation between Libya and Pakistan could not last long due the Shah of Iran. Gulf states are rich in oil. 60% of the world oil resources are present in Gulf states. After the independence from Britain, they looked toward Sunni, non-Arab Pakistan for the security of their territory. Defense agreements were increased with Gulf States. Turkey is a Muslim state but a secular form of government. Pakistan had signed defense agreement with Turkey before Bhutto government which was known as RCD. Pakistan for its part has received steadfast Turkish support on the Kashmir issue and some degree of military assistance during the two wars with India. All these Muslim states provided Pakistan with economic assistance, cultural cooperation agreements, defense agreement, and these countries became a largest export market for Pakistan.
Keeping in view the multiple facts, Pakistan's foreign policy under Zulfiqar Ali Bhutto can be concluded as there seems a shift in it. Bhutto introduced new policy in foreign relations. In historical perspective, every event of past had both significance and some drawbacks. Bhutto attempts to bring change in foreign policy proved beneficial for Pakistan in many perspectives, but it also had some negative impacts as well. Bhutto wanted to establish bilateral relations with each Muslim country. Relations with Muslim world benefited Pakistan in case of economy as Pakistan got large amount of economic aid for development projects. He wanted to make Pakistan garrison of Islamic activities. At international level, he increased the morale of Pakistan. Muslim nations recognize the importance of Pakistan and they asked for military assistance from Pakistan. Pakistan got investments in its project of nuclear bomb from Muslim nations as Bhutto named it "Islamic Bomb" to add religious significance with it. Bhutto was successful in making good relations with Muslim world. The second Islamic Summit held in Lahore in 1974 increased the importance of Pakistan in international community. Bhutto promised to raise voice against the injustice happening all around the world with Muslims both national and international level. This gave Pakistan much popularity. Bhutto wanted to increase the sources of economic aid for Pakistan, and he became successful in his attempt. Bhutto foreign policy also had some drawbacks as well. Bhutto introduced the policy of bilateralism, but he could not implement it properly. The conflict between Saudi and Iran on basis of Islamic ideologies also impacted Pakistan's relation with Iran. It made Pakistan dependent on other countries for economic developments.
State discrimination and Balochistan insurgency
Balochistan is the westernmost province of Pakistan and is connected with Iran and Afghanistan. Balochistan is the longest and less populated province and almost covers 43% of the land with an area of 347190 sqm. Primarily Baloch and Pashtuns are the two major cultural groups of the province. It is resource-rich but unfortunately the poorest province of the state. The region is economically, socially, and politically marginalized by the federal government. It has geostrategic importance due to its location. But the law-and-order situation is unstable in the province, and it has been dealing with terrorism for the last two decades. It is going to be the trade hub and a game changer for Pakistan due to Gwadar port.
There has been a security dilemma from the beginning as Pakistan invaded the territory of Kalat and forced Khan Ahmad yar khan to sign a merger document and Pakistan has formally annexed Balochistan. On 18 August 1947 khan of Kalat the head of state declared Baluchistan as a separate state but after 10 months in July 1948 khan of Kalat declared the region as a part of Pakistan. His brother prince Abdul Karim and another Baloch Nawab Nouroz khan started rebelling against the decision and started fighting against the government of that time.
No provincial government has completed its term due to the interference of the federal government. The Baloch nationalist parties need to make a coalition with mainstream parties in the federal to get support in making government in Balochistan. In the first three decades of the Pakistani government, there were only 4 cabinet members who were ethnically Baloch out of 179 cabinet members. Balochistan is an economically deprived province, and its resources are being exploited by the state. Balochistan is a resource-rich land and makes up 4% of Pakistan's GDP and 40% of natural gas is being supplied to the country. Balochistan uses 17% of the available resources, while the remaining 83% are sent to the state. Various projects are being run by Chinese companies with the help of the state; reko diq, Gwadar international port, CPEC, and saindak project but peoples in Balochistan feel that these projects are instruments of colonization they give more services to the state but have no utility. The Chinese company took Gwadar on a 40-year lease in which 48% goes to the company itself, 50% goes to the state and only 2% will be rewarded to Balochistan.
Now we are in the fifth phase of insurgency from 2004 which is still going on and the longest and most violent one. Previous ones were in 1948, the 1950s and 1960s, and 1970s. The uprising is weak but they are fighting anyway groups are divided and have multiple internal issues regarding the autonomy of the province. (BLA, BRA, BRF, UBA,) and many other groups are there but BLA and BRA are the most prominent groups led by Dr. Allah Nazr and Brahmadagh Bugti. Baloch student organization (BSO) established in the 1960s is the most influential organization in manipulating the minds of the youth of Baluchistan and aligned with the Balochistan liberation army. Most of the middle class is being influenced by BSO towards nationalism and the separatist movement. The separatist movement is changing as traditionally the leadership was in the hands of nawabs and sardars of tribes but the current situation is different the middle class and well-educated youth are taking over the command of insurgent groups.
Moreover After 2006 the killing of Nawab Akbar Bugti fouled the fire of insurgency increased and the brutal operation has been started by the security forces against these so-called nationalists which are still active, and they are presently increasing their number. The actions of security forces increased the ethnic tension in the province, and the targeted killing of non-Baloch mainly the Punjabis have been being in 2009 and about 200 deaths occurred in 1st half of 2009. So, it could not be wrong if someone says that security forces have been fighting against the insurgents for the last two decades. However, they achieve some success but the instability still is present and they are a big threat to mega projects like CPEC, which is going to be a game changer for Pakistan. And there is another perception that security forces are violating human rights through their actions, death squads, fake encounters, and forced disappearance of people especially the youth of Balochistan. The courts of Pakistan failed to question security forces about their actions and the breaking of laws. So, this is a big question why the supreme court of Pakistan is still silent on these unlawful acts? And these types of insecurities make people feel that no one in Islamabad can listen to the innocent voices of the Baloch people. So, for the future of their motherland, they have to join the separatist movement. People back in Balochistan have grievances that their provincial sovereignty is being undermined, and exploitation of resources and the allocation is not being done on a merit basis. The local people of Balochistan are not getting benefits from the project rather people from outside Balochistan are more benefit. Balochistan still is an underpeopled province.
Lack of basic facilities in the education and health sector which are the essential need of any region. According to the census of 2017, the literacy rate of Balochistan is less than 43%.and as per another report 63 deaths per 100 births in the province, which is equivalent to Punjab, the state's highest populated province.
The experiment of a nuclear bomb has been tested in the famous hills of Chaghi and people affected by different diseases, there is no proper hospital for them and there is nothing regarding development. The federal government ought to deal with the many issues which are in the thoughts of the Baloch people regarding economic immobility and development issues to prevent further insecurity among the Baloch people. Despite 76 years of ongoing resistance, the insurgency remains active, growing even more, and just changing its stages. State officials are contemplating a military solution to a political and economic issue.
So, the Balochistan insurgency could be solved through soft power on a round table and only the political solution could change this chaos in Baluchistan there is a need to work on development projects and make sure to improve the lives of the single entity back in Baluchistan. An essential need of Balochistan is education if the youth is educated they would be more patriotic and loyal to the state, so there is an emerging need for cadet colleges, military colleges, and functioning existing schools.