Tajikistan: transition to monarchy completed?
In the first month of 2017, Tajikistan witnessed a major dismissal accompanied by an (un)expected appointment in the power.
The mayor of Dushanbe, Tajikistan`s capitol city, was sacked by Presidential decree. Had such a case happened in a Western country, it would have been accepted as something quite ordinary. Especially if the dismissed person had served 20 years in office. But in Tajikistan, Central Asia`s landlocked nation, with its own mentality and features, that go is more than a discharge. It might be the last move in the struggle of power and signal the completion of transition to monarchy (still unformal though).
Who was Mahmadsaid Ubaydulloev?
Mahmadsaid Ubaydulloev had been governing Dushanbe for uninterrupted 20 years. Labeled as No. 2 person in Tajikistan, he was reckoned the main rival to the country`s uncrowned monarch Emomali Rahmon.
A typical product of the Soviet party system, Ubaydulloev could make it into higher levels of the power at relatively a younger age in the 1980s.
Even after Tajikistan`s emergence as an independent nation as a result of the collapse of the USSR in 1991, Ubaydulloev remained in the government as deputy prime minister and managed to undergo the turbulent years of the civil war unharmed. In 1996, he was appointed mayor of Dushanbe, an office he would hold for another 20 years.
Ubaydulloev`s strong links with Moscow gave ground to rumors about him being Russia`s man in Tajikistan. At home and beyond, he was regarded as the sole and most serious person to challenge Emomali Rahmon`s unlimited rule, due to absence of normal opposition, although he always publicly supported the incumbent president and remained in his shade, satisfied with a modest status of the second person in the country.
Royal family
The present leader, Emomali Rahmon, has been leading Tajikistan de facto since 1992, as president since 1994. Although a military mutiny was launched against his clan in the mid-1990s, he could effectively manage to end the civil war in 1997, by making compromises and meeting some demands of the insurgents.
Throughout the 1990s and entire 2000s, Emomali Rahmon strove to firmly consolidate the power in his hands, by effectively diminishing the opposition`s influence and moving his main rivals out of the way. To further legitimize his unlimited and infinite rule, Tajik president initiated several referenda that lifted the limit on presidential terms, abolished the maximum eligibility age for presidential candidates and increased the period of presidential tenure. This process has been accompanied by human rights abuse and a high degree of corruption in almost all spheres, according to a number of international organizations. The U.S. diplomatic cables leaked in 2010 noted that members of Rakhmon's family and inner circle are widely viewed as being the most corrupt people in the country.
The wealthier Rahmon has become, the poorer Tajikistan has downgraded. The Gross Domestic Product per capita in Tajikistan was recorded at 2661.38 US dollars in 2015, when adjusted by purchasing power parity (PPP). 32% of the population lives below the national poverty line, according to an ADB report. Mass unemployment has driven many people out of the country in search of job and better welfare outside. No surprise that the impoverished country has, therefore, long been the most remittance-dependent in the world, with cash transfers accounting for approximately half of the economy. Migrant transfers totaled more than $4 billion in 2013, the equivalent of 52 percent of GDP. That figure was 45.5 percent in 2010 and 48 percent in 2012.
Those, who travel to Tajikistan repeat that the country, especially its provinces seem frozen in the 1980s and no change in the country`s lifestyle and people`s welfare has occurred. The situation might have even worsened compared to the Soviet period.
Emomali Rahmon might not be quite successful in advancing his nation into the 21st century, but there is something he has done quite well. Having mastered the Soviet-time power style and imitating the leaders of his wealthier neighbors, he has built a personal cult, which may seem bigger than his own tiny country. Since 1994, Tajik president proudly bears the title "Peshvoi millat" (Leader of the Nation). In December 2015, Tajikistan`s parliament granted him another designation which sounds more solemn: "Founder of Peace and National Unity".
A cult of personality centered around Emomali Rahmon is now extending to other members of his family. In recent years, Rahmon has strengthened his family`s position as he penetrated his children into important posts in the government. In 2016, Rahmon`s daughter Ozoda (39) became chief of the Presidential administration, a key government position in many post-Soviet countries. In the same year, she was also elected as a senator to the upper chamber of Majlisi Oli, Tajikistan`s Supreme Assembly. Prior to that, she had worked in the Ministry of Foreign Affairs, having reached the position of deputy minister.
Ozoda`s brother, Rustam Emomali (29) is the eldest son in Tajikistan`s first family. Rustam is known as one of the youngest generals in the world: in 2013, he was appointed head of the Customs Service and received a military rank of major general. In March 2015, President Emomali Rahmon appointed his son to head the country`s principal anti-corruption bureau, the State Agency for Financial Control and Measures Against Corruption.
The new post as the mayor of Dushanbe may seem as a trampoline for Rustam to a higher position as it was long speculated that the young man is being prepared to substitute his father on top. In addition to high-level training at senior government positions, Rustam`s path to the throne is also cleared and facilitated by the authorities. For example, in May 2016, a nationwide referendum gave a consent to a number of changes to the country`s constitution. One of the key amendments reduced the minimum eligibility age for presidential candidates from 35 to 30, effectively enabling Rustam Emomali to succeed his father in office after 2017.
In this context, the change in Dushanbe`s mayoral office could be the last move on a chessboard, at which Mahmadsaid Ubaydulloev, No. 2 in Tajikistan with likely higher ambitions, was finally checkmated. By firing Ubaydulloev, Emomali Rahmon not only won the major struggle and kicked him out of political arena, but obviously pointed to Rustam as his successor.
In a country, where nepotism and corruption is a normal phenomenon (according to a widespread belief, any other person in place of Emomali Rahmon and/or other senior officials would also serve first to their pockets and promote their relatives), the recent developments may not generate any shock in local society and could be seen a logical event in the succession process.
Although other post-Soviet Central Asian neighbors of Tajikistan have also similar regimes with unlimited power of the strongmen, who would reign until their last days (Kyrgyzstan is a lucky exception with some signs of democracy) and have their family members enjoy great influence in the country, neither Islam Karimov of Uzbekistan nor Saparmurad Niyazow of Turkmenistan did not (or could not) manage to transfer the power to their children. But Tajikistan is completing a transformation to monarchy with certain steps.
Productive Employment Needed to Boost Growth in Tajikistan
Tajikistan will need to create enough jobs to maximize productivity of the country's increasing working-age population and spur economic growth, says a new Asian Development Bank (ADB) report.
In its new Asian Development Outlook (ADO) 2018, ADB projects Tajikistan's gross domestic product (GDP) growth to reach 6% in 2018 and 6.5% in 2019. GDP growth for the country stood at 7.1% in 2017. ADO is ADB's annual flagship economic publication.
"Tajikistan has a young population and the percentage of working-age people is projected to continue rising to 2030. In many countries, this has led to higher growth from a 'demographic dividend'," said Pradeep Srivastava, ADB Country Director for Tajikistan. "But for Tajikistan to benefit from such a dividend, it needs to undertake structural reforms to improve the investment climate, increase human capital and skills, and let entrepreneurship flourish to create productive jobs for the workforce."
Despite Tajikistan's economy growing at an average of about 7.2% from 1997 to 2016, the country is not creating enough productive jobs for its growing working-age population, which grew by 3% annually from 1991 to 2016. However, employment only rose by 0.7% annually over the same period. The report notes the need for structural reforms to improve the country's business climate—for example, reducing and consolidating the number of inspection bodies, creating a healthier banking sector to facilitate lending, and streamlining procedures for issuing construction permits, paying taxes, and enforcing contracts.
The report also highlights the importance of strengthening local value chains and helping small and medium-sized enterprises improve their productivity and earnings to promote job creation. Assessing demand for various skills and using that information to improve job training can match workforce skills to market demand.
ADB's growth forecasts for Tajikistan in 2018 comes on the back of expected fiscal tightening from the government to address the high ratio of public debt to GDP, which will likely constrain public investment, and a weak banking sector curbing private investment. The slight recovery in growth projection in 2019 is based on expected gains in the country's manufacturing and mining sectors, as well as strengthened remittances.
Inflation is forecast to accelerate to 7.5% in 2018—reflecting higher liquidity spurred by potential sizable bank recapitalization, public salary and electricity tariff hikes, and modest somoni depreciation—before easing back to 7.0% in 2019. In 2017, inflation reached 6.7%.
ADB is celebrating 20 years of development partnership with Tajikistan in 2018. To date, ADB has approved around $1.6 billion in concessional loans, grants, and technical assistance to the country. ADB and Tajikistan's development partnership, which began in 1998, has restored and built the country's new transport and energy infrastructure, supported social development, expanded agricultural production, and improved regional cooperation and trade.
ILO Reports Important Progress on Child Labour and Forced Labour in Uzbek Cotton Fields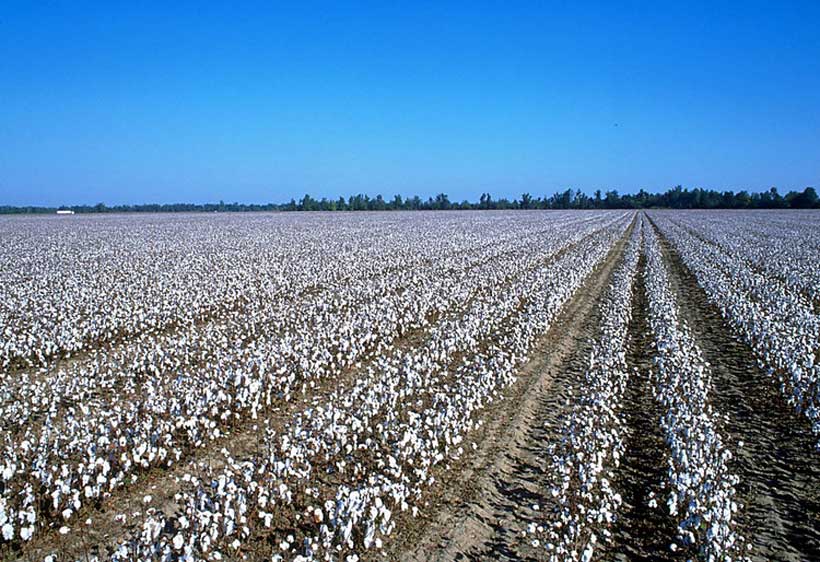 A new International Labour Organization report to the World Bank finds that the systematic use of child labour in Uzbekistan's cotton harvest has come to an end, and that concrete measures to stop the use of forced labour have been taken.
The report Third-party monitoring of measures against child labour and forced labour during the 2017 cotton harvest in Uzbekistan is based on more than 3,000 unaccompanied and unannounced interviews with a representative sample of the country's 2.6 million cotton pickers. It shows that the country is making significant reforms on fundamental labour rights in the cotton fields.
"The 2017 cotton harvest took place in the context of increased transparency and dialogue. This has encompassed all groups of civil society, including critical voices of individual activists. This is an encouraging sign for the future. However, there is still a lag between the sheer amount of new decrees and reforms being issued by the central government and the capacity to absorb and implement these changes at provincial and district levels," says Beate Andrees, Chief of the ILO's Fundamental Principles and Rights at Work Branch.
The ILO has been monitoring the cotton harvest for child labour since 2013. In 2015, it began monitoring the harvest for forced labour and child labour as part of an agreement with the World Bank.
Interviews carried out by the monitors took place in all provinces of the country and included cotton pickers and other groups which are directly or indirectly involved in the harvest such as local authorities, education and medical personnel. In addition, a telephone poll of 1,000 randomly selected persons was conducted. Before the harvest, the ILO experts organized training for some 6,300 people directly involved with the recruitment of cotton pickers.
The results confirm that the large majority of the 2.6 million cotton pickers engaged voluntarily in the annual harvest in 2017 and that there is a high level of awareness in the country about the unacceptability of both child and forced labour. The report confirms earlier findings that the systematic use of child labour in the cotton harvest has ended though continued vigilance is required to ensure that children are in school.
Instructions have been given by the Uzbek national authorities to local administrations to ensure that all recruitment of cotton pickers is on a voluntary basis. In September 2017, an order was given withdrawing certain risk groups (students, education and medical personnel) from the harvest at its early stage.
Moreover, cotton pickers' wages have been increased in line with recommendations by the ILO and the World Bank. The ILO recommends that the government continues to increase wages and also addresses working conditions more broadly to further attract voluntary pickers.
Last September, Uzbekistan President Shavkat Mirziyoyev spoke before the United Nations General Assembly in New York where he pledged to end forced labour in his country and underscored his government's engagement with the ILO. In November 2017, at the Global Conference on the Sustained Eradication of Child Labour in Argentina, Uzbekistan also pledged to engage with independent civil society groups on the issue.
The ILO Third-Party Monitoring (TPM) project in Uzbekistan will now focus on the remaining challenges, particularly the need for further awareness raising and capacity building, which varies between provinces and districts. It will ensure that all those involved in recruitment will have the information and tools needed to ensure that cotton pickers are engaged in conformity with international labour standards.
The monitoring and results from a pilot project in the area of South Karkalpakstan also show that cotton picking economically empowers women in rural areas. The cotton harvest provides many women with a unique opportunity to earn an extra cash income which they control and can use to improve the situation of their families.
The ILO TPM Project is funded by a multi-donor trust fund with major contributions by the European Union, United States and Switzerland.
Kazakhstan Launches Online Platform for Monitoring and Reporting Greenhouse Gases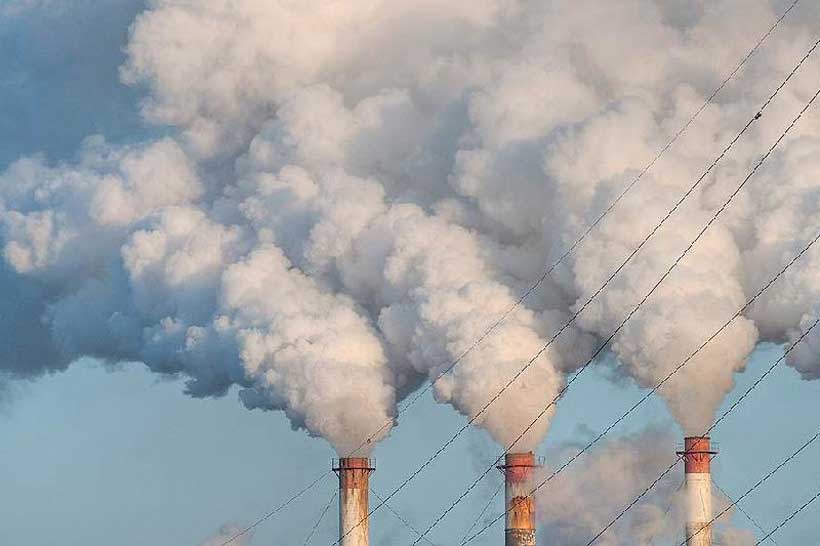 An online platform for monitoring, reporting and verifying emission sources and greenhouse gases (GHG) was officially launched today by the Ministry of Energy of the Republic of Kazakhstan and the World Bank.
The platform is an essential element of the National Emissions Trading System of Kazakhstan, which was launched in 2013 as the country's main instrument to regulate domestic CO2 emissions and to drive the development of low-carbon technologies. Today, the National Emissions Trading System of Kazakhstan covers all major companies in the energy, oil and gas sectors, mining, metallurgical, chemical and processing industries.
Since 2014, the World Bank Trust Fund Partnership for Market Readiness has provided technical assistance to Kazakhstan in supporting the implementation of the National Emissions Trading System of Kazakhstan and related climate change mitigation policies.
"Kazakhstan's emissions trading system is the first of its kind in the Central Asia region," said Ato Brown, World Bank Country Manager for Kazakhstan. "With support from the Partnership for Market Readiness, the country has made a great effort to develop policy options for mid- and long-term emissions pathways and to develop an action plan on GHG emissions reductions by 2030. The World Bank will continue to support the Government during the crucial stages of policy implementation."
The platform enables Kazakhstan's major emitters to transmit and record data on GHGs emissions, as well as trade online. The National Allocation Plan, adopted in January 2018, sets an emission cap for 129 companies for the period 2018-2020. Per the national allocation plan, quotas have been allocated until 2020.
"The electronic platform undoubtedly proves the evolution of the Kazakhstan emission control system, which will allow the monitoring, reporting and verification system to be upgraded to a much higher level," said Sergei Tsoy, Deputy General Director of JSC Zhasyl Damu.
GHG data is confirmed by accredited bodies for verification and validation and transferred to the Cadastre using an electronic digital signature. To date, there are seven verification companies accredited in Kazakhstan, with five more in the process of accreditation.
The platform was developed by JSC Zhasyl Damu with the support of France's Technical Center on Air Pollution and Greenhouse Gases. The system is administered by JSC Zhasyl-Damu, while the beneficiaries are the Climate Change Department and the Committee for Environmental Regulation and Control of the Ministry of Energy of the Republic of Kazakhstan.
Background
Kazakhstan is one of the largest emitters of GHG in Europe and Central Asia with total annual national emissions of 300.9 MtCO2e in 2015. The energy sector accounts for 82% of total GHG emissions, followed by agriculture (9.6%) and industrial processes (6.4%). More than 80% of produced electricity in Kazakhstan is coal-fired, followed by natural gas (7%) and hydro power (8%).
Kazakhstan proposed as its Nationally Determined Contribution (NDC) an economy-wide reduction of GHG emissions of 15% from 1990 emissions levels by 2030. Kazakhstan ratified the Paris Agreement in November 2016 and committed itself to the fulfilment of the proposed target as its first INDC. The objective will contribute to sustainable economic development as well as to the achievement of the long-term global goal of keeping global temperatures below 2 degrees Celsius.