Donald Trump, Nuclear Issue and Nuclear War
There were so many controversial statements made by Donald Trump during the United States Presidential Election, which makes many parties underestimated Trump's chance to victory towards the White House. One of Trump's controversial statements was during an exclusive interview with the New York Times on Sunday, 20 March 2016. Trump said if he is elected as US President, he would be open to Japan and South Korea producing their nuclear deterrent.
They should not always be depending on the US military to protect themselves from North Korea and China. The US military would not be able to protect Japan and South Korea for a long period of time. He argued that the US cannot always be the policemen of the world.
Trump also asserted that there will be a point where the US could not be able to do all that anymore. North Korea probably has their nuclear arsenal, so he would rather have Japan and South Korea having a nuclear capability too, as we are living in a nuclear world right now.
This controversial statement alarmed the world and received a strong reaction from various sides. President Obama, during the sidelines of Nuclear Security Summit in Washington on Friday, 1 April 2016, among others stated that all this time the US involvement in the Asia-Pacific region has been important. Because it is also the safeguard key that maintain the peace between the US and countries in that region up until now. Having US presence is very important to withstand any conflicts between each other. Therefore, Obama continued, the person (Donald Trump) who made such comments does not know much about policies, as well as nuclear policy, or the Korean peninsula, or even about the world in general. Japan and South Korea has been considered important as the pillars of US presence in Asia Pacific, as it advantaged the US quite substantially on the trade side, and prevent nuclear escalation and conflict.
Japan's Minister of Foreign Affairs, Fumio Kishida as quoted by CNN, also reacted by expressing his disagreement with Trump's proposal, saying it is impossible for Japan to build a nuclear capability. Japan is the only country that has experienced a nuclear attack, and if they follow Trump's proposal, there will be a chance that the Hiroshima and Nagasaki tragedy can happen again.
Contradict
Jonathan Cristal, a professor and observer from a think-thank agency, the World Policy Institute in New York, also commented by saying that Trump's proposal is contrary to the government's commitment to strengthen the alliance with various countries like Japan and South Korea, the two strongest allies in Southeast Asia. Cristal stated that Japan and South Korea will consider various options if true that the US is no longer protecting them. First option, Japan and South Korea will pay a protection fee to the US, similar to the way Estonia contributed 2% of their GDP to NATO for protection. Second option, Japan and South Korea will develop their own nuclear weapon. Cristal concluded his statement by saying if Trump ignored the US alliance in Asia and triggered Japan and South Korea to produce nuclear weapon, there will be a domino effect following to happen to other countries.
Trump's statements is in fact denying international convention, which regulated in the NPT (Nuclear Non-proliferation Treaty) set by the United Nations on 12 June 1968 in New York, and effective from 5 March 1950, and which the US ratified. Basically, the NPT consists of three pillars, namely: first, non-proliferation, i.e. nuclear-weapon states pledge not to add and must reduce as well as revoke/separate their nuclear warheads; second, disarmament, i.e. nuclear weapons eradication which non-nuclear-weapon states pledge not to acquire and manufacture nuclear weapons; third, peaceful use, that is nuclear energy serve only for peaceful purposes. As a matter of fact, the NPT was inspired by President Eisenhower, one of Donald Trump's predecessors (also from the Republic Party), from his speech in the UN General Assembly session, 18 December 1953, entitled "Atom for Peace".
Almost all states ratified the NPT except India, Pakistan, and Israel. North Korea ratified the NPT on 20 December 1985 and withdrawn from the treaty on 10 April 2003. On the other hand, after the NPT signing, there are only five states recognized as nuclear-weapon states, namely US, Russia, UK, France, and China.
We can have a different opinion with the above statement from Trump. But as the new US leader, Trump will do his best for the people of the US, to make US great again as promised in his campaign. Trump's statement is probably due to some of the following. First, US reducing the burden as a country that has been a guarantor of the security of Japan and South Korea if attacked by other countries, and the focus right now came from China and North Korea; Second, renegotiating the terms of payment to be received by the US from having their troops on the ground, as many as 54.000 in Japan and 28.500 in South Korea, in which Japan paid USD 1.6 billion and South Korea USD 866 million annually; Third, creating a balance of power among nuclear-weapon states in East Asia, which is currently being monopolized by China and followed by North Korea; Fourth, if there is a nuclear race, triggered by Japan and South Korea, the US will be very much advantaged as the main supplier, although it would violate the NPT, which the US is one of the signatories. The US weapon industry is allegedly influenced by sympathizers of the Republican Party and many prominent figures from the Party are known to be belligerent. For example when President Nixon, the Vietnam War happened, President Reagan with his Star Wars concept and the bombing of Muammar Kaddafi's residence, the leader of Libya, President Bush (senior and junior) the Afghanistan War and Iraq War broke out.
Fifth, diverting or creating East Asia as the new crisis region beside the Middle East, whereas the US will be benefited economically, politically, and militarily; sixth, balancing the military/arms advancement of China as well as to counter the aggressiveness of North Korea.
After the statement and announcement of Donald Trump as the winner of the US Presidential election, there is an interesting development that can be analyzed further. The development is the signing of a nuclear agreement/treaty between PM Shinzo Abe from Japan and PM Narendra Modi from India on 11 November 2016, in Tokyo. The content of the agreement/treaty is that for Japan companies to be able to export nuclear technologies to India. We know that the India and China relation has been hostile for a long time, and just recently the dispute and tension over Senkaku Island is also escalated. The Japan-India nuclear agreement gave a strong indication that both countries are on their way to creating an alliance, in parallel with strengthening the longstanding strategic alliances between the US, Japan and South Korea, to counter the expansive behavior of China and the aggressiveness North Korea. To neutralize the agreement and as not to arouse any suspicions based from Trump's statement, PM Shinzo Abe stated that the agreement constitutes a legal framework to ensure that India is using its nuclear energy responsibly.
After the Donald Trump's upcoming inauguration as the President of the US in 20 January 2017, it is hoped that Trump's statement will not become his policy. The role of the UN to reassure Trump to comply with the NPT is very much needed, similarly to Japan and South Korea as member states of the Treaty, to adhere with the NPT and not to produce a nuclear weapon. As we know that Japan and South Korea are very advanced and have their grip on nuclear technology, so it will not be hard for both countries to produce a nuclear weapon.
If Trump remains on his stance and Japan and South Korea implement the idea, it will create a domino effect where other states in the Asia region will not stay idle. They will definitely take measures to keep and defend their sovereignty. There may be an ASEAN state that will extricate itself from the joint commitment of SEANWFZ (South East Asian Nuclear Weapon Free Zone) Treaty, putting its national interest above all else. On the other hand, China and North Korea will keep on competing to enhance their nuclear capabilities. As a result, the East Asia region, including ASEAN, will be a hot zone and it is not impossible that a Nuclear War may well be started from East Asia.
High time for India to Reconsider the One-China Policy
Sino-Indian bilateral relations have seen major challenges in the recent years, beginning with the Doklam crisis to the current pandemic situation. The sugar-coated rhetoric of Beijing proved to be mere duplicity after tensions erupted along the Line of Actual Control where soldiers of both the states clashed in mid-2020, resulting in the martyrdom of several Indian jawans including a commanding officer. The other side also saw several casualties, though Beijing has kept the actual count under wraps. More recently, China suspended the state-run Sichuan Airlines cargo planes carrying medical supplies to India for 15 days citing the deteriorating situation in India due to COVID-19. This was after the Chinese government promised all the necessary help for India to battle the pandemic.
The People's Republic of China under the leadership of Xi Jinping has been maintaining an aggressive posture with India even while making calls for 'maintaining peace'. Its support for all-weather friend Pakistan has attained new peaks when it proclaimed the China-Pakistan Economic Corridor under the Belt and Road Initiative passing through Pakistan Occupied Kashmir, a territory claimed by India, despite New Delhi's staunch opposition. It is in the light of all these events that the calls of the strategic community in India to review the recognition of One China policy has gained some attention.
India's Sensitivity versus China's Duplicity
The People's Republic of China (PRC) under the Communist Party of China (CPC) claims itself as the only representative of the Chinese nation including the territories of Tibet and Taiwan among others. Any country having formal diplomatic relations with Taiwan, also known as Republic of China shall be seen by China as challenging its sovereignty. The same parameter applies to any country recognizing Tibet or similar 'autonomous regions' under the Chinese control. This is known as the 'One China Principle' or 'One China Policy'. India was one of the first countries to recognize the PRC in 1949 after the civil war as well as to accord recognition to its occupation of Tibet. However, China claims the whole of India's Arunachal Pradesh as 'South Tibet', a claim that India has always rebuffed. Moreover, it occupies Aksai Chin which it captured during the 1962 war as well as the Shaksgam valley, ceded illegally to it by Pakistan in 1963.
Even after the war and the re-establishment of cordial bilateral relations, China has continued to repeat its illegitimate claims and nibble into India's territory. India's protests fell on deaf ears and this is despite India recognizing the One China Policy. India stopped mentioning the policy since 2010 in its public announcements and publications, however, without repealing it. Taking undue advantage of this China pays little concern to Indian sentiments. This view in India, to challenge China's One China Policy, has been strengthened by aggressive diplomatic postures of China as well as its regular incursions along the disputed border while continuing to support Islamabad on all fronts – overtly and covertly, encircling India.
The government under Prime Minister Narendra Modi refused to give in to the bullying attempts by China by allowing the Army to go ahead with offensive countermeasures against Chinese incursions in 2017 as well as in 2020, in addition to taking measures including banning dozens of Chinese mobile applications. It has also started actively taking part in initiatives like Quadrilateral Dialogue as well as strengthening relations with ASEAN states. However, a dominant section within the strategic community in India feel that these measures are not enough to knock China into its senses.
Challenging the One China Policy
The most significant among the measures suggested in this regard has been to review India's adherence to the One China policy. In an atmosphere where China does not recognize the One India policy comprising of Jammu and Kashmir, Ladakh and Arunachal Pradesh as Indian territories, experts argue the need of reciprocity. Initiatives such as providing greater global visibility and access for Tibetans including the 14th Dalai Lama, using Buddhist history and traditions as a trump card since New Delhi has the advantage of having the Dalai Lama on its side, provides legitimacy for India unlike China. India can facilitate the appointment of the next Dalai Lama and extend protection for the existing and the next Dalai Lama. The repeal of the recognition for Chinese occupation of Tibet can also send major tremors in Beijing but that seems to be a distant dream. The new democratic Tibetan government under President Penpa Tsering should be given greater official acknowledgment and publicity. India has already taken small steps in this regard by acknowledging the involvement of the elite Special Frontier Force (SFF), majorly comprising of exiled Tibetans, in a game changing operation to shift the balance against China during the recent border crisis. The funeral of an SFF commando attended by a Member of Parliament and leader from the ruling Bharatiya Janata Party (BJP), Ram Madhav was an overt signaling to China that Indians are not refraining from openly recognizing Tibetan contributions to the state of India. Another sensitive issue for China is the Xinjiang's Uyghur Muslims being allegedly tortured and deprived of their basic human rights in the 're-education camps' by the CPC and a state sponsored genocide being carried out against them. India can take up the issue vigorously at international forums with like-minded countries, increasing the pressure on China. Similarly, the pro-democracy voices in Hong Kong, pro-Mongol movements such as the protest against Mandarin imposition in the school curriculum of Inner Mongolian Autonomous Region, can also be encouraged or given moral support. India, a country which upholds its virtue of unity in diversity must take a strong stand against the 'cultural assimilation' or 'liberation' as the Chinese say. This is nothing but cultural destruction imposed by China using the rhetoric of 'not being civilised' and branding the non-Han population as barbaric in China and the regions it illegally occupies.
India can also stir the hornet's nest by engaging more formally with the Taiwanese leadership. Taipei has always been approached by New Delhi keeping in mind the sensitivities of China in mind. However, it does not have to do so for a power that bullies both the nations with constant threats and provocations by its action. It is a well-known fact that Taiwan is a center of excellence in terms of the semi-conductor industry and high-end technology. Engaging more with Taiwan will not only hurt Beijing, but also will help India counter the strategic advantage possessed by China in terms of being the major exporters of electronic goods and telecommunication hardware to India. India can also attain more self-sufficiency by boosting its own electronics industry using the Taiwanese semiconductor bases. India can use this leverage to shed its overdependence on China in critical sectors, balance the trade deficit to some extent, while also securing its networks from Chinese intelligence. India must also focus on working with the states having stake in the South China Sea such as Philippines and Malaysia who regularly face aggression in their airspace and Exclusive Economic Zones from the People's Liberation Army (PLA) forces and China's maritime militia, questioning their territorial sovereignty, imposing the One China Policy. New Delhi must pressurize China by working with the western nations, whose legislators have openly declared support for the Tibetan President in exile, to question China's occupation of Tibet and attempts at homogenizing the population. Long term measures and strategies will have to be sought to end the dependence on China while seeking alternatives and becoming self-reliant over time.
However, India will face several serious challenges to implement the above-mentioned measures. There is a deep lack of mutual trust among major powers like USA, UK, France and Russia through whom India can build a coalition. The American President Joe Biden is seemingly interested in partly co-operating with China and has a softer stance unlike the former President Trump. Nevertheless, the QUAD is a welcome step in this regard and India must undertake a greater role in pressurizing China through such forums, albeit not openly. India also has a serious issue of possibly having to incur heavy economic losses on having to limit Chinese goods and investments and finding similarly cheap and easy alternatives. These fault lines are exactly what is being exploited by China to its advantage. Thus, the Indian state and its diplomacy has the heavy task of working between all these hurdles and taking China to task. However, since China seems remotely interested in settling the border disputes like it did with its post-Soviet neighbours in the previous decades and instead gauge pressure against India. So, New Delhi will have to pull up its sleeves to pay back China in the same coin.  
The views expressed are solely of the author.
Who would bell the China cat?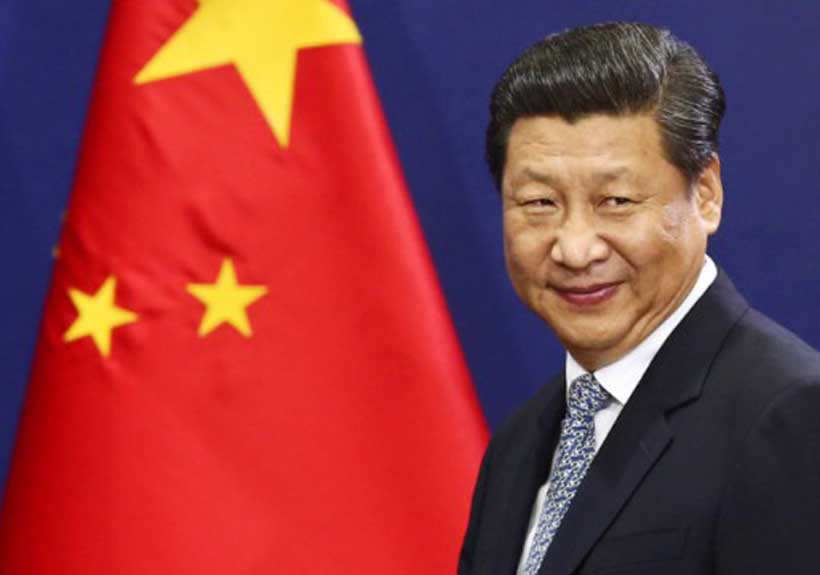 If the G-7 and NATO china-bashing statements are any guide, the world is in for another long interregnum of the Cold War (since demise of the Soviet Union). The G-7 leaders called upon China to "respect human rights in its Xinjiang region" and "allow Hong Kong a high degree of autonomy" and "refrain from any unilateral action that could destabilize the East and South China Seas", besides maintaining "peace and stability across the Taiwan Straits".
China's tit-for-tat response
The Chinese mission to the European Union called upon the NATO not to exaggerate the "China threat theory"
Bitter truths
Amid the pandemic, still raging, the world is weary of resuscitating Cold War era entente. Even the G-7 members, Canada and the UK appear to be lukewarm in supporting the US wish to plunge the world into another Cold War. Even the American mothers themselves are in no mood to welcome more coffins in future wars. Importance of the G-7 has been whittled down by G-20.
Presumptions about the China's cataclysmic rise are unfounded. Still, China is nowhere the US gross National Product. China's military budget is still the second largest after the US. It is still less than a third of Washington's budget to be increased by 6.8 per cent in 2021.
India's role
India claims to be a natural ally of the G-7 in terms of democratic "values". But the US based Freedom House has rated India "partly free because of its dismal record in persecution of minorities. Weakened by electoral setbacks in West Bengal, the Modi government has given a free hand to religious extremists. For instance, two bigots, Suraj Pal Amu and Narsinghanand Saraswati have been making blasphemous statements against Islam at press conferences and public gatherings.
India's main problem
Modi government's mismanagement resulted in shortage of vaccine and retroviral drugs. The healthcare system collapsed under the mounting burden of fatalities.
Media and research institutions are skeptical of the accuracy of the death toll reported by Indian government.
The New York Times dated June 13, 2021 reported (Tracking Corona virus in India: Latest Map and case Count) "The official COVID-19 figures in India grossly under-estimate the true scale of the pandemic in the country". The Frontline dated June 4, 2021 reported "What is clear in all these desperate attempts is the reality that the official numbers have utterly lost their credibility in the face of the biggest human disaster in independent India (V. Sridhar, India's gigantic death toll due to COVID-19 is thrice the official numbers", The frontline, June 4, 2021). It adds "More than 6.5 lakh Indians, not the 2.25 lakh reported officially are estimated to have died so far and at best a million more are expected to die by September 2021. The Seattle-based Institute for Health Metrics and Evaluation estimates that actual Indian casualties may be 0.654 million (6.54 lakh), not the official count of 0.221 million (2.21 lakh as on May 6 when the report was released. That is a whopping three times the official numbers, an indicator of the extent of under-reporting".
Epidemiologist Dr. Feigl-ding told India Today TV on April, 16, 2021 that "actual number of COVID-19 cases in India can be five or six times higher than the tally right now" ("Actual COVID-19 cases in India may be 5 to 10 times higher, says epidemiologist. India Today TV April 16, 2021).
Concluding remarks
India's animosity against China is actuated by expediency. There is no chance of a full-blown war between China and India as the two countries have agreed not to use firepower in border skirmishes, if any. Modi himself told the All-party conference that not an inch of Indian territory has been ceded to China. In May this year, the Army Chief General M M. Naravane noted in an interview: "There has been no transgression of any kind and the process of talks is continuing."
It is not China but the Quad that is disturbing unrest in China's waters.
History tells the USA can sacrifice interests of its allies at the altar of self interest. India sank billions of dollars in developing the Chabahar Port. But, India had to abandon it as the US has imposed sanctions on Iran.
Xinjiang? A Minority Haven Or Hell
While the G7 meets under the shadow of Covid 19 and the leaders of the most prosperous nations on earth are focused on rebuilding their economies, a bloodless pogrom is being inflicted on a group of people on the other side of the world.
In this new era, killing people is wasteful and could bring the economic wrath of the rest of the world. No, it is better to brainwash them, to re-educate them, to destroy their culture, to force them to mold themselves into the alien beings who have invaded their land in the name of progress, and who take the best new jobs that sprout with economic development. Any protest at these injustices are treated severely.
Amnesty International has published a new 160-page report this week on Xinjiang detailing the horrors being perpetrated on Uyghurs, Kazakhs, and other Muslim minorities in Xinjiang Uyghur Autonomous Region. Amnesty has simultaneously announced a campaign on their behalf.
Persecution, mass imprisonment in what can best be described as concentration camps, intensive interrogation and torture are actions that come under the definition of 'crimes against humanity'. More than 50 people who spent time in these camps contributed first-hand accounts that form the substance of the report. It is not easy reading for these people have themselves suffered maltreatment even torture in many instances.
The UN has claimed that 1.5 million Muslims (Uighurs, Kazakhs, Uzbeks and Tajiks) are in these internment camps and China's claims of re-education camps made to sound as benign as college campuses are patently false.
People report being interviewed in police stations and then transferred to the camps. Their interrogation was frequently conducted on 'tiger chairs': The interviewee is strapped to a metal chair with leg irons and hands cuffed in such a manner that the seating position soon becomes exceedingly painful. Some victims were hooded; some left that way for 24 hours or more, and thus were forced to relieve themselves, even defecate, where they sat. Beatings and sleep deprivation were also common.
Activities were closely monitored and they were mostly forbidden to speak to other internees including cell mates. Trivial errors such as responding to guards or other officials in their native language instead of Mandarin Chinese resulted in punishment.
Amnesty's sources reported the routine was relentless. Wake up at 5am. Make bed — it had to be perfect. A flag-raising and oath-taking ceremony before breakfast at 7 am. Then to the classroom. Back to the canteen for lunch. More classes after. Then dinner. Then more classes before bed. At night two people had to be on duty for two hours monitoring the others leaving people exhausted. You never see sunlight while you are there, they said. That was because they were never taken outside as is done in most prisons.
The re-education requires them to disavow Islam, stop using their native language, give up cultural practices, and become Mandarin-speaking 'Chinese'.
Such are the freedoms in Xi Jinping's China. If China's other leaders prior to Mr. Xi effected moderate policies in concert with advisers, it is no longer the case. Mr. Xi works with a small group of like minds. He has also removed the two-term or eight-year limit on being president. President for life as some leaders like to call themselves, then why not Mr. Xi. His anti-democratic values make him eminently qualified.
An enlightened leader might have used the colorful culture of these minorities to attract tourists and show them the diversity of China. Not Mr. Xi, who would rather have everyone march in lockstep to a colorless utopia reminiscent of the grey clothing and closed-collar jackets of the Maoist era.