Time To Bring Lyndon LaRouche Out Of Exile
Novel thinkers and those with original ideas, coupled with gifts of clairvoyance, are always initially challenged and ostracized by the masses, who are then used by corrupt political leadership to justify horrific actions of exclusion, persecution, and damnation of their enemies.
For more than 50 years, Lyndon LaRouche has been writing, lecturing, teaching, and warning Americans and the rest of the people of the world, about the exact same issues pertaining to economics, global governance, and the agenda of the Oligarch/ Plutocrat/ Deep State lunatic fringe who Donald Trump and the majority of America (and the world) are now fighting against.
To be sure, at the time Lyndon LaRouche was railing against these enemies of humanity in the 1970s and 80s, both before and during the Ronald Reagan administration, his enemies were so strong that they were able to character assassinate and marginalize him from political power, and they were also able to set him up for what he alleges was a false and contrived criminal case, sentencing this wise learned gentleman to prison for many years, where inside he was apparently attacked and attempts were made to murder him.
But Lyndon LaRouche, who is not only one of the world's greatest thinkers/writers, is also one of its most resilient, and he survived this slow assassination plot hatched by his enemies, and is now living in Germany.
His enemies and betrayers were allegedly people like George H W Bush and the rest of the New World Order globalist/skull and bones secret societies, which were beholden to the City of London within the United Kingdom and its crown, rather than to the United States of America and its People.
To that end Lyndon LaRouche's enemies have now been revealed, over the past few years especially, to be the enemies of the American People.
One recalls at a media press conference in the late 1990s, wherein James Woolsey, formerly head of the CIA, who is an open and avowed NWO globalist, openly castigated, humiliated, and verbally assaulted a member of the press corp asking a question that was both intelligent and insightful, as soon as Woolsey learned that this media representative was from the Executive Intelligence Review ("EIR"), funded, led and spearheaded by Lyndon LaRouche. James Woolsey has now been banished from the halls of power by the Donald Trump administration and the rest of America, for his political background/motivations have been revealed to the American public and the rest of the world, as have the rest of the rabid Neo-Cons, Neo-Liberals, and other Trotsky-ite communists and Stasi-like proponents of a technocratic global New World Order where the masses are considered cattle, and their ruling Oligarchs/Plutocrats are designed to be their sheep-herders.
Oscar Wilde wrote that "You can always judge a man by the quality of his enemies" – well if that is the case then Lyndon LaLarouche may be the second coming of Christ.
Lyndon LaRouche has stated that the people who wanted him dead and gone were entities such as the Queen of the United Kingdom, the Council on Foreign Relations, the Justice Department, and the Mossad.
He further fingered the CIA and British intelligence, as well as Communists, extreme/militant Zionists, Narcotics Gangsters, the Rockefellers, powerful bankers, globalists, Henry Kissinger, Averell Harriman, international socialists and Nazis, and International Terrorists.
Whatever Lyndon LaRouche's history and evolution throughout his life, much of which has been controversial and difficult to understand, one must admit that this list of enemies is truly impressive, and have now been established to be enemies of the American people and the rest of the world.
The problem is that 40-50 years ago, no one knew who these people were, or why they were motivated against him, as they had a complete and total stranglehold on the media and the power structure within the USA and the world, and so truly no one in the American masses knew about it.
Some of the issues and political agendas of Lyndon LaRouche that he has supported and espoused over the last 40-50 years resulted in his powerful enemies removing him from political power, forcing him away from his American podium, exiling him from the United States of America, and confining him to a prison for a dubious crime like Jean Valjean in Les Misérables:
(1) he is against rabid environmental protectionism, and instead opts for bolstering and growing the American and world economies through manufacturing, industry and great jobs;
(2) he has called out our corrupt political leadership who often engage in behavior/actions against the interests of the American people (and the world) because he has uncovered their allegiance to the City of London in the United Kingdom and British Crown, rather than the interests of the American people;
(3) he is a supporter of the international balance of power approach, against stupid foreign wars of intervention, as he discovered long ago that this was only in the interest of the international Oligarch/Plutocrat elite, while undermining and disenfranchising the American people (and the rest of the world);
(4) he is a supporter of better relations with all nations and countries of the world, trading honestly with all, entangling alliances with none, as was typified and instructed by Thomas Jefferson;
(5) he is a supporter of the BRICS banking paradigm, which seeks to challenge the bankster hegemony being foisted and perpetrated against the third and second world and its people, while simultaneously devaluing American currency and oppressing the citizens of the USA;
(6) he is 100% in favor of bringing high paying quality jobs in manufacturing, industry, and other hard employment with higher salaries and better longevity and working conditions back to the United States, after the awful carnage that was inflicted on the American people by the pro-NAFTA corporate/government fascist crowd, which sent tens of millions of American jobs and its corporations overseas (President Donald Trump has made this a cornerstone of his entire Presidential Administration, if not all of the above issues as well);
(7) he is for abolishing (or at least auditing) the Federal Reserve, which he views as the ultimate harbinger and source of evil, for which countless intellectual luminaries of the modern age have profoundly supported and espoused, but Lyndon LaRouche was talking about this 50 years ago;
(8) he is against wholesale and systematic corruption within all 3 branches of the US government, having traced its economic and financial fount to the City of London and its UK proponents;
(9) he is against a biased and corrupted media, speaking out against its rapid consolidation so that it could better brainwash and mind-control the American people and the rest of the world into accepting the long-term enslavement visions of the global Oligarchs and Plutocratic feudal masters who lurk in the shadows;
(10) He is completely against the doctrines of Neo-Conservatism in our foreign policy, against useless stupid foreign wars, and routinely calls out people like US State Department Chief Victoria Nuland for destroying and sabotaging other sovereign foreign nations in their bloodlust and thirst for global hegemony at the expense of the world's people, and only beneficial to its Oligarch masters;
(11) A return to the Bretton Woods system, including a gold-based national and world monetary system, fixed exchange rates, and ending the IMF;
(12) Replacement of the central bank system, including the U.S. Federal Reserve System, with a national bank;
(13) A war on drug trafficking and prosecution of banks involved in money laundering;
(14) Building of nuclear power plants;
(15) Opposition to excessive environmentalism, deregulation, outcome-based education, and abortion;
(16) Immediate reinstatement of the Glass-Steagall Act which separated private mom and pop checking/savings accounts from the risky "casino-like" investment habits/tactics of the major banks, the repeal of which in 1998 by then President Bill Clinton under pressure from Goldman Sachs/Treasury Secretaries/Economic Advisors Robert Rubin, Larry Summers, Gene Sperling and others within the Central Banker cabal led directly to the financial cataclysm of 2008 wherein the American People were forced to bail out these reckless banks with their taxpayer dollars;
These are only a few of Lyndon LaRouche's original and greatest original contributions to humanity for the past 50 years.
In December 1980, LaRouche and his followers started what came to be known as the "October Surprise" allegation, namely that in October 1980 Ronald Reagan's campaign staff conspired with the Iranian government during the Iran hostage crisis to delay the release of 52 American hostages held in Iran, with the aim of helping Reagan win the 1980 presidential election against Jimmy Carter. The Iranians had agreed to this, according to the theory, in exchange for future weapons sales from the Reagan administration. The first publication of the story was in LaRouche's Executive Intelligence Review on December 2, 1980, followed by his New Solidarity on September 2, 1983, alleging that Henry Kissinger, one of LaRouche's regular targets, had met Iran's Ayatollah Beheshti in Paris, according to Iranian sources in Paris. The theory was later echoed by former Iranian President Abulhassan Banisadr and former Naval intelligence officer and National Security Council member Gary Sick. This of course all led to the famous "Iran Contra Affair," which resulted in several prosecutions and congressional inquiry into the "hidden hands" of backroom black market clandestine operations at the expense of the American people.
In 2002 LaRouche's Executive Intelligence Review argued that the September 11, 2001, attacks had been an "inside job" and "attempted coup d'etat," and that Iran was the first country to question it. The article received wide coverage in Iran, and was cited by senior Iranian government officials, including Akbar Hashemi Rafsanjani and Hassan Rowhani. Mahmoud Alinejad writes that, in a subsequent telephone interview with the Voice of the Islamic Republic of Iran, LaRouche said the attacks had been organized by rogue elements inside the U.S., aiming to use the incident to promote a war against Islam, and that Israel was a dictatorial regime prepared to commit Nazi-style crimes against the Palestinians.
There are countless thousands of anecdotes and pieces of essential and important trivia regarding this great man's life, and it would be impossible to list them all here.
According to George Johnson, LaRouche sees history as a battle between Platonists (eg Beethoven, Mozart, Shakespeare, Leonardo da Vinci, and Leibniz) who believe in absolute truth, and Aristotelians (eg Hobbes, Locke, Berkeley, and Hume) who rely on empirical data.
According to Lyndon LaRouche, industry, technology, and classical music should be used to enlighten the world, whereas psychotherapy, drugs, rock music, jazz, environmentalism, and quantum theory simply bring about a new dark age in which the world will be ruled by the oligarchs.
LaRouche and his ideas have been called anti-semitic since at least the mid-1970s by dozens of individuals and organizations in countries across Europe and North America. LaRouche and his followers have responded to these allegations by claiming that LaRouche has countless Jewish supporters in his inner circle, and has vociferously denied these allegations.
In 1977 LaRouche married his current wife, Helga Zepp-LaRouche, who is German and 27 years younger than him. Her 1984 book, "The Hitler Book" argues that "We need a movement that can finally free Germany from the control of the Versailles and Yalta treaties, thanks to which we have staggered from one catastrophe to another for an entire century." Helga founded the Schiller Institute, which has been accused of antisemitism by the Berliner Zeitung and Political Research Associates, a non-profit research group that studies right wing, white supremacist, and militia groups.
LaRouche maintains that he is anti-Zionist, not anti-semitic. When the Anti-Defamation League accused LaRouche of anti-semitism in 1979, he filed a $26-million libel suit.
Lyndon LaRouche said in 2006 wrote that "religious and racial hatred, such as antisemitism, or hatred against Islam, or, hatred of Christians, is, on record of known history, the most evil expression of criminality to be seen on the planet today."
Now that Donald Trump is President of the United States, perhaps Lyndon LaRouche will be allowed to emerge from forced exile, as his enemies have now been outed and routed, and he should take his rightful place amongst one of America's greatest heroes, thinkers, philosophers, writers, lovers of humanity and the United States of America.
Cuba Counts On Russia's Economic Support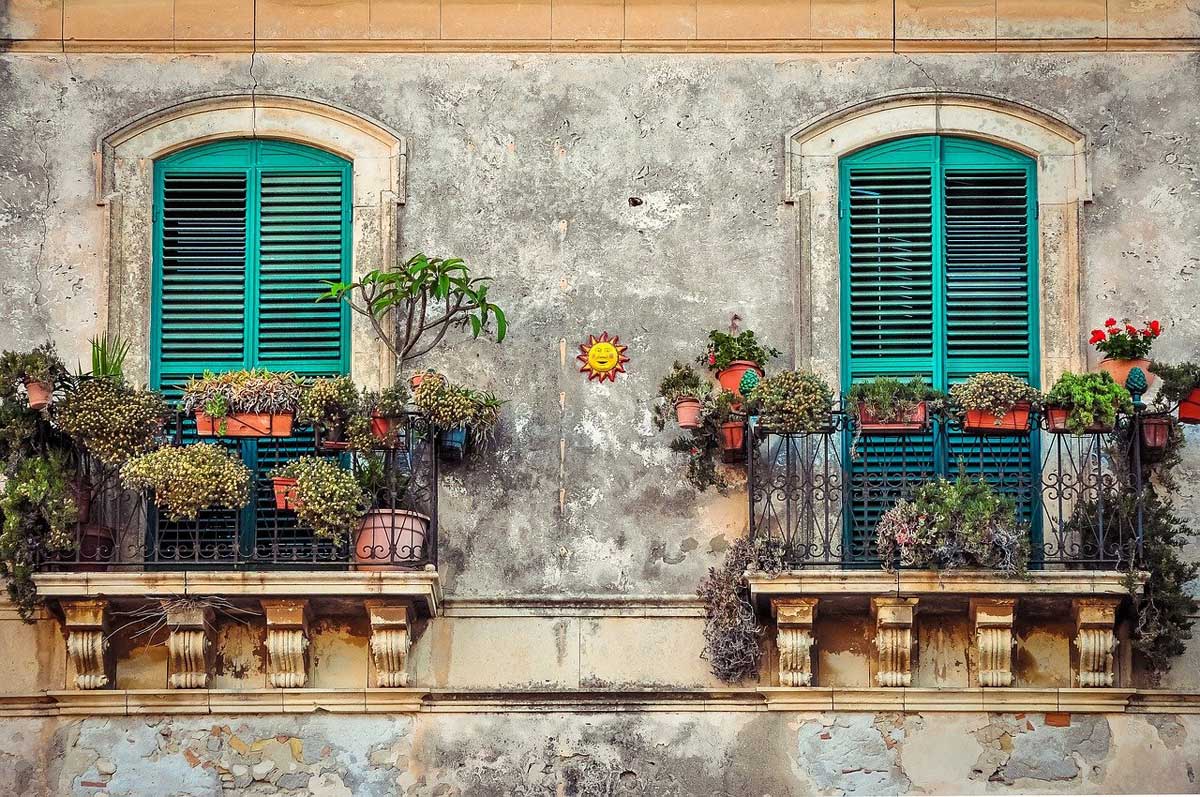 Cuba's Prime Minister Manuel Marrero Cruz, on an official working visit this June, has laid out his country's plans, soliciting support for countering the United States, respect for its territorial integrity and support for resuscitating the Island's falling economy. With many obstacles driving up basic cost of living, Cuba is consistently experiencing exodus of its citizens most them exploiting the geographical proximity, and migrating to settle in the United States.
During most of the meetings with Russian officials, Marrero Cruz underlined the necessity to make efforts in strengthening military relations and seek effective ways to boost agricultural exports to the Russian Federation. In addition, the Eurasian market may also open diverse opportunities and beneficial partnerships for Cuba.
Prime Minister Mikhail Mishustin indicated, during a meeting with the Cuban delegation in southern coastal city Sochi on May 7, that "Cuba is one of the important partners in Latin America. Our cooperation rests on solid traditions of friendship, solidarity, mutual respect and trust. Together, we are resisting unprecedented sanctions pressure from unfriendly states."
"The forum 'Russian-Cuba business dialogue' organized by our business council was held on the sidelines of the intergovernmental commission," Titov who also heads the Russian-Cuba business council, also said. "Forty-six Russian companies participated in it. Before the forum our portfolio contained 11 investment projects, while after the forum it already had around 30 projects.
According to the intergovernmental commission for trade, economic and scientific cooperation, which is addressing these tasks of improving aspects of the bilateral relations, Moscow and Havana need to restart cooperation in order to boost trade and investment. In addition, Russia attaches great significance to implementing large-scale projects with Cuba, including those aimed at increasing oil recovery at Cuban fields and upgrading the metallurgical plant in Havana.
"Despite the unfavorable external environment, bilateral trade approx. 60 billion rubles, or more than 20 billion Cuban pesos, last year. The positive dynamic was retained this year, with trade growing nine times in January-April compared to the same period in 2022. I have no doubt that it will keep growing," Mishustin said.
"We are planning to actively cooperate in tourism," he said, adding that Aeroflot Group was about to begin regular flights to and from Cuba. This would increase the number of mutual trips between the two countries, and would strengthen business ties and cultural relations.
Giving an additional voice to tourism, Russian Deputy Prime Minister Dmitry Chernyshenko also said "Cuba is Russia's key partner in Central America, and it is completely logical that economic relations on all tracks need to be developed. Regular air travel with Cuba is resuming starting on July 1 by the president's order. The Aeroflot company received a relevant directive."
"The Aeroflot group will start operating flights to Cuba from July 1. It is a long-awaited event for all tourists because Cuba has always been a place of attraction not only for tourism traffic, but also for business traffic," Aeroflot – Russian Airlines PJSC director general and board chairman Sergei Alexandrovsky noted.
Rossiya Airline, a member of the Aeroflot Group, will open flights from Moscow to Varadero, Cuba, from July 1. The company plans initially to make two flights per week But a third flight will be added from September 5, according to the airline's information. The tourist flow from Russia to Cuba may rise to 500,000 people per year.
Marrero Cruz was on his first visit to Russia. Gerardo Penalver Portal was in his delegation that visited Moscow. Russian foreign ministry said Russian Deputy Foreign Minister Sergey Ryabkov and his visiting Cuban counterpart, Gerardo Penalver Portal, discussed the two countries' efforts toward building a multipolar world based on the principles of international law.
"The sides reiterated mutual commitment to further strengthening Russian-Cuban cooperation in a wide spectrum of fields in the spirit of strategic partnership," the statement posted to the website said. According sources, bilateral trade tripled to $452 million in 2022, and it increased ninefold to $137.6 million in the first four months of 2023, compared with the same period 2022.
Official visits to and from both capitals proliferate, Russian State Duma Speaker Vyacheslav Volodin visited Cuba in April. Earlier Russia's top diplomat Sergey Lavrov visited Havana. Cuban leader visited Moscow late November 2022. At a meeting with Russian President Vladimir Putin, pledged to continue developing bilateral relations. The delegation also addressed both houses of Russia's legislature.
Cuba's has an estimated 12 million population. Around 55,000 people of Russian descent live in Cuba. A 2016 survey shows that 67% of Cubans have a favorable view of Russia, with 8% expressing an unfavorable view. Cuba became dependent on Soviet markets and military aid and was a major ally of the Soviet Union during the Cold War. After Soviet's collapse, Russia has maintained their diplomatic relations with Cuba.
India: A Strategic Partner or an Unreliable Friend?
The Future of Geopolitics Will Be Decided by 6 Swing States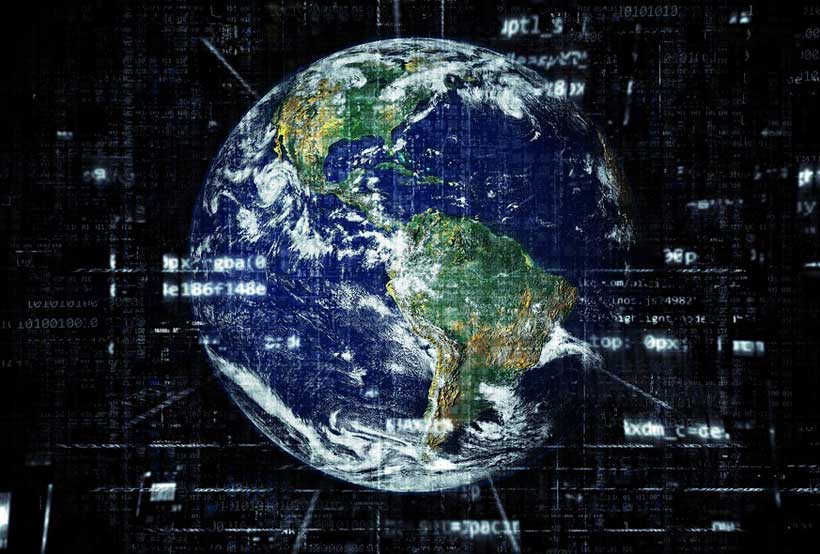 The world is witnessing a new era of great power competition between the United States and China, with Russia playing a spoiler role. The outcome of this rivalry will shape the global order for decades to come. But the fate of this contest will not be decided by the actions of Washington, Beijing, or Moscow alone. It will also depend on how a group of influential countries in the global south navigate the shifting geopolitical landscape.
These countries are the geopolitical swing states of the 21st century. They are relatively stable and prosperous nations that have their own global agendas independent of the great powers, and the will and capabilities to turn those agendas into realities. They are more demanding, flexible, dynamic, and strategic than they could have been in the 20th century, when they had to choose between alignment or non-alignment with one bloc or another. And they will often choose multi-alignment, a strategy that will make them critical—and sometimes unpredictable—forces in the world's next stage of globalization, and the next phase of great power competition.
These geopolitical swing states fall into four overlapping categories:
– Countries with a competitive advantage in a critical aspect of global supply chains.
– Countries uniquely suited for nearshoring, offshoring, or friendshoring.
– Countries with a disproportionate amount of capital and willingness to deploy it around the world.
– Countries with developed economies and leaders with global visions that they pursue within certain constraints.
Six countries stand out as exemplars of these categories: Turkey, India, Saudi Arabia, South Africa, Indonesia, and Brazil. These countries have more power today than ever before for several reasons: They have more agency, they benefit from regionalization, and they can leverage U.S.-China tensions.
More Agency
The geopolitical swing states have more agency than ever before because they have grown more confident and capable in pursuing their own interests and values on the global stage. They have developed their own sources of soft and hard power, such as cultural influence, economic clout, military strength, diplomatic networks, and technological innovation. They have also diversified their partnerships and alliances, seeking to balance their relations with both the U.S. and China, as well as other regional and global actors.
Turkey has emerged as a regional powerbroker and a global player in defense, energy, humanitarian aid, and mediation. It has pursued an assertive foreign policy under President Recep Tayyip Erdogan, who has sought to expand Turkey's influence in its neighborhood and beyond. Turkey has intervened militarily in Syria, Libya, Iraq, Azerbaijan, and Somalia; challenged Greece and Cyprus over maritime rights in the Eastern Mediterranean; supported Qatar against a Saudi-led blockade; hosted millions of refugees from Syria and Afghanistan; mediated between Iran and the West; and built close ties with Russia despite being a NATO member.
India has risen as a major economic and strategic power in Asia and the world. It has pursued a multi-aligned foreign policy under Prime Minister Narendra Modi, who has sought to enhance India's role as a leading voice for democracy, development, and diversity. India has deepened its strategic partnership with the U.S., joined the Quad alliance with Japan, Australia, and the U.S., engaged with China on trade and border issues despite tensions; expanded its outreach to Africa and Latin America; invested in connectivity projects in its neighborhood; and championed initiatives such as the International Solar Alliance and the Coalition for Disaster Resilient Infrastructure.
Saudi Arabia has transformed its economy and society under Crown Prince Mohammed bin Salman (MBS), who has sought to diversify Saudi Arabia's sources of income away from oil dependence, modernize its social norms and institutions, and assert its leadership in the Arab and Muslim worlds. Saudi Arabia has launched an ambitious Vision 2030 reform program, led a military intervention in Yemen against Iranian-backed rebels, normalized relations with Israel, hosted major summits such as the G20, invested heavily in emerging technologies such as artificial intelligence and biotechnology, and established strategic partnerships with China, India, and Russia, while maintaining its alliance with the U.S.
More Regionalization
The geopolitical swing states have also benefited from regionalization, the process by which regions become more integrated and interdependent economically, politically, and culturally. Regionalization offers opportunities for these countries to enhance their influence and interests in their respective regions, as well as to cooperate with other regional powers on common challenges and opportunities. Regionalization also creates a buffer against the pressures and uncertainties of the global system, allowing these countries to pursue their own models of development and governance.
South Africa has played a pivotal role in advancing regional integration and cooperation in Africa, as well as representing African interests and perspectives on the global stage.
It has been a founding member and a leader of the African Union (AU), the Southern African Development Community (SADC), and the New Partnership for Africa's Development (NEPAD). It has also participated in peacekeeping and mediation efforts in countries such as Sudan, Somalia, and the Democratic Republic of Congo. South Africa has leveraged its position as the most industrialized and diversified economy in Africa to attract foreign investment and trade, especially from China, India, and the EU.
Indonesia has emerged as a key player in Southeast Asia and the wider Indo-Pacific region, as well as a bridge between Asia and the Islamic world. It has been a driving force behind the Association of Southeast Asian Nations (ASEAN), the Regional Comprehensive Economic Partnership (RCEP), and the Asia-Africa Strategic Partnership (AASP). It has also engaged in dialogue and cooperation with other regional actors such as China, Japan, India, Australia,
and the U.S. on issues such as maritime security, counterterrorism, climate change, and pandemic response. Indonesia has leveraged its position as the largest economy and the most populous Muslim-majority country in Southeast Asia to promote its vision of a democratic, tolerant, and prosperous region.
Brazil has been a leader in Latin America and the Caribbean, as well as a voice for the global south on issues such as trade, environment, and human rights. It has been a founding member and a driving force behind regional organizations such as Mercosur, Unasur, and Celac. It has also engaged in dialogue and cooperation with other regional actors such as the U.S., China, India, and the EU on issues such as energy security, infrastructure development, and social inclusion. Brazil has leveraged its position as the largest economy and the most populous country in Latin America to advance its interests and values in the region and beyond.
More Leverage
The geopolitical swing states have also gained more leverage in the global system by exploiting the opportunities and challenges created by U.S.-China competition. They have sought to maximize their benefits from both sides, while minimizing their costs and risks. They have also tried to shape the rules and norms of the emerging global order, according to their own preferences and principles. They have not hesitated to challenge or defy either of the great powers, when they perceive their interests or values are threatened or violated.
Turkey has sought to balance its relations with both the U.S. and China, while pursuing its own strategic autonomy. It has maintained its NATO membership and cooperation with the U.S. on issues such as counterterrorism, Afghanistan, and Iran, while also resisting U.S. pressure on issues such as human rights, democracy, and Syria. It has also expanded its economic ties with China, especially under the Belt and Road Initiative (BRI), while also expressing concern over China's treatment of Uyghur Muslims in Xinjiang. Turkey has also defied both the U.S. and China by acquiring Russian-made S-400 missile defense systems, despite facing sanctions and criticism from both sides.
India has deepened its strategic partnership with the U.S., especially under the Quad framework, while also maintaining its engagement with China on trade and border issues, despite tensions. It has welcomed U.S. support for its bid for a permanent seat on the U.N. Security Council, its membership in multilateral export control regimes, and its role as a net security provider in the Indo-Pacific region. It has also increased its trade with China, especially in sectors such as pharmaceuticals, electronics, and renewable energy, while also pushing back against China's assertiveness along their disputed border, where a deadly clash occurred in 2020. India has also defied both the U.S. and China by joining RCEP, despite U.S. withdrawal from the pact and China's dominance in it.
Saudi Arabia has maintained its alliance with the U.S., especially on security and energy issues, while also diversifying its relations with China on economic and technological issues. It has relied on U.S. support for its military intervention in Yemen, its confrontation with Iran, and its normalization with Israel, while also facing U.S. pressure on issues such as human rights, democracy, and nuclear proliferation. It has also increased its investment in China, especially under the BRI framework, while also seeking Chinese cooperation on issues such as cybersecurity, artificial intelligence, and biotechnology. Saudi Arabia has also defied both the U.S. and China by pursuing its own nuclear program, despite U.S. opposition and Chinese competition.
Implications
The rise of these geopolitical swing states will have significant implications for the global order and the great power competition.
The global order will become more multipolar and complex, as these countries will shape the rules and norms of the emerging system according to their own preferences and principles. They will not accept a binary choice between the U.S. and China, but will seek to preserve their strategic autonomy and flexibility. They will also demand more voice and representation in global institutions and forums, such as the U.N., the IMF, the WTO, and the G20.
The great power competition will become more nuanced and dynamic, as these countries will leverage their relations with both the U.S. and China to maximize their benefits and minimize their costs and risks. They will also exploit the opportunities and challenges created by U.S.-China rivalry to advance their own interests and values. They will not hesitate to challenge or defy either of the great powers, when they perceive their interests or values are threatened or violated.
The global challenges and opportunities will require more cooperation and coordination among these countries and the great powers, as these countries will play a key role in addressing issues such as climate change, pandemic response, cyber security, nuclear proliferation, terrorism, trade, development, and human rights. They will also offer new markets, sources of innovation, and partners for cooperation to both the U.S. and China.
Conclusion
The geopolitical swing states of Turkey, India, Saudi Arabia, South Africa, Indonesia, and Brazil are the middle powers of the global south that will decide the future of geopolitics. They have more agency, they benefit from regionalization, and they can leverage U.S.-China tensions. They have their own global agendas independent of the great powers, and the will and capabilities to turn those agendas into realities. They are more demanding, flexible, dynamic, and strategic than they could have been in the 20th century. And they will often choose multi-alignment, a strategy that will make them critical—and sometimes unpredictable—forces in the world's next stage of globalization, and the next phase of great power competition. The U.S., China, and Russia should not take these countries for granted or ignore their interests and values. They should engage them with respect and pragmatism, seeking areas of convergence and managing areas of divergence. They should also recognize that these countries are not passive bystanders or pawns in their rivalry, but active players and partners in shaping the global order. The geopolitical swing states should not be complacent or reckless in their actions. They should be aware of the risks and responsibilities that come with their power and influence. They should also be constructive and responsible in their contributions to the global order. They should not only pursue their own interests and values, but also uphold the common interests and values of humanity.