The riposte of Thomas Paine to Edmund Burke: "Rights of a Man"
This prominent masterpiece written by Thomas Paine played a pivotal role in the history of human being that embraced all aspects of rights of a man, following natural rights, intellectual rights, natural interests, and mainly the importance of human dignity.
Thomas Paine was an Anglo-American philosopher, political theorist, and activist who made a great contribution to the history of mankind with his eminent works; the Common Sense, the American Crisis, the Rights of a Man, the Age of Reason, and Agrarian Justice. The Rights of a Man as an influential pamphlet echoes its huge impacts on the present day. In fact, Thomas Paine noted all meaningful rights of a man in his pamphlet. At the start of the French revolution, the British politician Edmund Burke who was a supporter of the American Revolution condemned the French Revolution and advocated in his "Reflections on the Revolution in France" that the French Revolution had engendered the extremist movements and radicalism which caused an unprecedented destruction of a nation's social groups (particularly, elites, aristocracy) and devolved the civic society of France into democratic dictatorship and barbarism. After the Edmund Burke's argument, Thomas Paine highly criticized his pamphlet and gave his pro-revolutionary riposte to him and argued in his Rights of a Man, that the French Revolution was a successful beginning of a new era of human history with which a man would be able to apply new-fangled "Enlightenment" values to his society, and by starting with new era, men could secure peace through the adoption of the system of newly secure government based on their mutual rights. "The Rights of a Man" was composed of two main parts. The first part dedicated to U.S President G. Washington chiefly addresses to the most of E. Burke's questions regarding the French Revolution. The second part subjects to the debate of the principles of government that advocates the Constitutional Republic that the French Revolution reached it. In this essay, Thomas Paine gives his exact arguments point by point on Burke's questions and mainly criticizes the error points of Edmund Burke on French Revolution and countered that his pamphlet concerning the French Revolution was "odd case". Unless, some criticism on the essay, it had given huge contribution to the universal human rights in today's world.
The Rights of a Man is an important work for both past and present days. Today, it remains the one of the pivotal works regarding human rights. In fact, the essay embraces all aspects of natural interests, rights, and the significance of human self-esteem. Therefore, focusing on this topic gives large-scale insight to understand the meaning of human rights. This essay is one of the best-known masterpieces of Thomas Paine, which he declares that the French Revolution is the beginning of a new era for the "Enlightenment" principles and values in human society. It is the beginning of the establishment of newly rational governments based on the mutual understanding and rights of human society.
As I mentioned before that this prominent pro-revolutionary pamphlet dedicated to U.S President George Washington was written as a response to the Burke's questions regarding his attack on the French Revolution. First and foremost, there were huge differences between the opinions of Burke and Paine. According to Burke, the French Revolution had caused much destruction within the French society and engendered the despotism and political havoc. He mainly focused on the traditional values and property rights. He also argued that there were not special rights belonged to people. All rights were defined by law and people had to act according to the Rules of Law. Furthermore, he mentioned that humans were shaped by institutions and communities and rejected the principles of radical individualism advocated by Thomas Paine. Upon the opinions of Burke regarding the French Revolution, Thomas Paine sparked its radical arguments as a response to Burke's questions and answered his questions one by one with exact points in his essay. In the first part, His dedicated his work to U.S President George Washington with these words:
"Sir, I present you with a small treatise in defence of those principles of freedom which your exemplary virtue hath so eminently contributed to establish. That the rights of a man may become as universal as your benevolence can wish, and that you may enjoy the happiness of seeing the new world regenerate the old"
With this appeal, he argues that people now alive should not have to repeat their ancestors' acts what they did, they have to try to regenerate the old one and replace it with a new one because traditional rights and heredity do will nothing on behalf of the people, and devolve them into repression. Secondly, Burke was in favour of traditional rights and property and argued that the revolution in France was misconceived because Louis XVI was a good King, but missed the chance. As a consequence, the revolution caused the extremist and barbaric movements within French society.
On the contrary, Paine argued that the traditional approach had caused the hostility and inequality between the French people, and he emphasized that if Burke accepted that men had rights based on traditional principles and referred to the antiquarian approach, why did not he go back to the far enough antique history?! – With this argument, Paine countered that even in the antique history the rights of a man had carried out the seeds of liberty, liberal projects, and democratic principles. He showed the Athens as an example to support his argument against Burke. Paine's argument clears that democratic principles have to base on mutual understanding of rights and interests of social groups. Then Paine again turns to the Burke's opinion and mention: If we are going to appeal to history, let's go back to the much far beginning; the creation of a man by God. He argued that God created all human being equal and gave them equally natural values, principles, rights, and mainly natural dignity. God created male and female in the example of Adam and Eve. The natural rights of a man are the foundation of all his civil rights. Let me highlight the main parts of the essay, in his "Reflections on the Revolution in France", Burke referred to the history of the British Constitution and argued that this constitution grounded on the "Rules of Law" over people in Britain and people tried to obey hereditary monarchs according to these Rules of Law. On the contrary, Paine replied to him by arguing that the English Monarchy began with the imposition of the hereditary monarchy by the military conquest of William in 1066. Therefore, the creation of British Monarchy was not established by the British Constitution, it was founded in military power and the sword was declared as a name of a sceptre. According to him, the monarchy had militaristic and tyrannical power. The hereditary government subjected to ignorance and the selfish use of a power of society only on behalf of monarchs, not of human society. Hence, he came to the conclusion that the English government was one of those which was created out of military conquest not out of human society and had nefarious impacts and pressures over people and forced the English to obey its Rules of Law. He argued that constitution of a country was not an act of its government, but the act of its people creating a constitution based on their common rights and interests.
Moreover, Paine mentions that man is naturally social because of the fact that he is in need to co-operate with other people in order to facilitate his needs. Society had long survived in spite of the absence of a proper government. The government could be legitimate only where people made a social contract to establish it. The social contract is based on liberal project and democratic principles. Hence, people having mutual rights and interests in order to provide their needs create a proper government that is based on a common sense of social groups and finally, democratic principles. These democratic principles should have to be provided within the human society through mutual understanding and equal rights. Representative government appertained to the rational use of power in common interests. On the other hand, he rejected believing in the national churches and mentioned that the close link between the church and the state led to the immense corruption of true religion in society that executed injury and persecution to social groups.
Thomas Paine did not like the heredity government or monarchy and called it ridiculous and despicable thing. Burke preferred to elites and aristocracy claimed that society could only be shaped by the institutions and communities, and grounded on the roles of elites and aristocracy, but Paine disagreed that the emergence of elites or aristocracy was a clear evidence of despotism and injustice that was kept up by family tyranny and hereditary government. It had a tendency in order to destruct the human species in society. At the same time, although he condemned the taxes, but preferred to the commerce and mentioned that people were in need of trade and commerce because of their interests and demands. Taxes were the means of keeping up the power of elites or aristocracy, in particular monarchy that plundered people within society. All hereditary government had its own nature oppression, but the representative government rested on the interests and rights of society and civilisation for its basis because it was a representative system of the whole people, and whole society.
In conclusion, I would like to state that the main centrality of Thomas Paine was natural rights that led to the formation of civil rights. Indeed, this masterpiece is the proved document of not only the natural dignity of a man, but also the whole human rights. In this essay, I observed that what differentiates Burke from Paine is Burke's placing on social institutions and communities in order to preserve ordered liberty, but Paine mainly focuses on radical individualism based on equal principles. Therefore, the French Revolution far more disturbed Edmund Burke due to the elimination of institutions in French society. To be sure, Thomas Paine as a revolutionary internationalist who believed in the Age of Revolution was a prominent man of his period. He related reason and nature closely that could lead to the newly discovered Enlightenment process in Europe. He prophesied that Europe had to be transformed from a realm of inequity and despotism to a scene of representative democracy and liberal values.
His central point is that the Revolution in France had stemmed from not force, only from reason and creation of liberal democracy referred to the principles discovered in the Enlightenment. Thereby, the French Revolution was the beginning of a new era and the "Enlightenment process" in Europe, and the Declaration of the Rights of Man and of Citizens founded the main basis of human rights and bestowed its admonition to present day: "Men are born free and equal with respect to their rights".
Wait for Gender Equality Gets Longer as Women's Share of Workforce, Politics Drops
Stagnation in the proportion of women in the workplace and women's declining representation in politics, coupled with greater inequality in access to health and education, offset improvements in wage equality and the number of women in professional positions, leaving the global gender gap only slightly reduced in 2018. This is according to the Forum's Global Gender Gap Report 2018, published today.
According to the report, the world has closed 68% of its gender gap, as measured across four key pillars: economic opportunity; political empowerment; educational attainment; and health and survival. While only a marginal improvement on 2017, the move is nonetheless welcome as 2017 was the first year since the report was first published in 2006 that the gap between men and women widened.
At the current rate of change, the data suggest that it will take 108 years to close the overall gender gap and 202 years to bring about parity in the workplace.
Within the global headline figures, it is possible to perceive a number of trends that are defining the gender gap in 2018. Of the four pillars measured, only one – economic opportunity – narrowed its gender gap. This is largely due to a narrower income gap between men and women, which stands at nearly 51% in 2018, and the number of women in leadership roles, which stands at 34% globally.
However, in the same economic pillar, data suggest that proportionately fewer women than men are participating in the workforce. There are a number of potential reasons for this. One is that automation is having a disproportionate impact on roles traditionally performed by women. At the same time, women are under-represented in growing areas of employment that require STEM (science, technology, engineering and mathematics) skills and knowledge. Another potential reason is that the infrastructure needed to help women enter or re-enter the workforce – such as childcare and eldercare – is under-developed and unpaid work remains primarily the responsibility of women. The corollary is that the substantial investments made by many economies to close the education gap are failing to generate optimal returns in the form of growth.
The other three pillars – education, health and politics – saw their gender gaps widen in 2018. In terms of political empowerment, the year-on-year deterioration can be partly attributed to the lower tenure of women in head-of-state roles around the world. However, data also suggest that a regional divergence is taking place, with 22 Western economies witnessing an improvement in political empowerment for women as opposed to a widening in the rest of the world. When it comes to women in parliament, these Western economies – which collectively have closed 41% of the gap – saw progress reverse in 2018.
"The economies that will succeed in the Fourth Industrial Revolution will be those that are best able to harness all their available talent. Proactive measures that support gender parity and social inclusion and address historical imbalances are therefore essential for the health of the global economy as well as for the good of society as a whole," said Klaus Schwab, Founder and Executive Chairman of the World Economic Forum.
From STEM to AI: a new frontier in the global gender gap
While the gender gap in STEM is well chronicled, new analysis conducted in collaboration with LinkedIn points to a glaring gender gap that is developing among AI professionals, where women represent only 22% of the AI workforce. This gap is three times larger than in other industry talent pools. The analysis also suggests that, in addition to being outnumbered three to one, women in AI are less likely to be positioned in senior roles or signal expertise in high-profile, emerging AI skills. The LinkedIn data suggest that women with AI skills are more likely to be employed as data analysts, researchers, information managers and teachers, whereas men are more likely to be employed as software engineers, heads of engineering, heads of IT and chief executives – more lucrative and senior positions.
Given the depth of the talent gender gap in AI, there is a clear need for proactive measures to prevent a deepening of the gender gap in other industries where AI skills are in increasing demand. These include traditionally male-dominated industries such as manufacturing, hardware and networking as well as software and IT services, as well as traditionally female sectors such as non-profits, healthcare and education.
"Industries must proactively hardwire gender parity in the future of work through effective training, reskilling and upskilling interventions and tangible job transition pathways, which will be key to narrowing these emerging gender gaps and reversing the trends we are seeing today. It's in their long-term interest because diverse businesses perform better," said Saadia Zahidi, Head of the Centre for the New Economy and Society and Member of the Managing Board, World Economic Forum.
"New forms of insights can help policymakers, employers and education institutions understand – and prepare for – the technological changes that are transforming the global economy. Shedding light on the persistent gender gaps in fast-growing fields like AI is a critical first step in creating policies and practices that can close those gaps and create new pathways to economic opportunity," said Allen Blue, Co-Founder and Vice-President, Product Strategy, LinkedIn.
Regional and country highlights
Having closed more than 85.8% of its overall gender gap, Iceland holds the top spot in the Index for the 10th consecutive year. It has remained one of the fastest-improving countries in the world since 2006. Despite its top performance, the country has seen a slight regression on economic participation and opportunity after an increased gender gap in the number of women legislators, senior officials and managers.
Other economies in the top 10 include Nordic countries Norway (2nd, 83.5%), Sweden (3rd, 82.2%), and Finland (4th, 82.1%), as well as Nicaragua (5th, 80.9%), which rose one spot, overtaking Rwanda (6th, 80.4%), whose steady multi-year climb has come to a halt for the first time. The newest entrant to the top 10 is Namibia (10th, 78.9%), the second country from the sub-Saharan Africa region to do so.
Among the G20 group of countries, France once again leads in 12th place (77.9%), dropping one spot from last year, followed by Germany (14th, 77.6%), the United Kingdom (15th, 77.4%), Canada (16th, 75.5%) and South Africa (19th, 75.5%). The United States drops two places to 51st (72%) and six countries rank 100 or lower – China (103rd, 67.3%), India (108th, 66.5%), Japan (110th, 66.2%), Republic of Korea (115th, 65.7%) Turkey (130th, 62.8%) and Saudi Arabia (141st, 59%).
At 75.8%, Western Europe is, on average, the region with the highest level of gender parity. At current rates of progress, the overall gender gap in the region will be closed in 61 years. It is home to four of the top five performers in the index – Iceland, Norway, Sweden and Finland. Switzerland's performance (20th, 75.5%) remains stable since last year, with progress on political empowerment counterbalanced by a widening gender gap on economic participation and opportunity.
Latin America and the Caribbean has an average remaining gender gap of 29.2%, making it the third-highest ranked region. Mexico (50th, 72.1%) climbs several ranks after showing improvements across all four subindexes, reaching its highest gender parity level to date. Chile (54th, 71.7%) follows closely behind with an increased share of women in parliament. Argentina (36th, 73.3%) and Colombia (40th, 72.9%), two of the region's largest economies, move down several ranks this year, and Brazil (95th, 68.1%), sees a significant reversal in progress, with its overall gender gap standing at its widest point since 2011.
After making progress on closing its gender gap for six consecutive years, sub-Saharan Africa's gender gap has started to widen again. Rwanda (6th, 80.4%) still leads in the region, despite moving down two ranks after reversal in progress on economic participation and opportunity. Namibia's rise is partly due to an increased share of women in parliament. South Africa (19th, 75.5%) registers some progress on the political empowerment subindex but also a slight decline in wage equality.
With an average remaining gap of 29.3%, it will take Eastern Europe and Central Asia 153 years to close the gender gap. Latvia (17th, 75.8%), Czech Republic (82nd, 69.3%) and Slovak Republic (83rd, 69.3%) have fully closed their health and survival and educational attainment gender gaps. The Russian Federation (75th, 70.1%) fully closed its gender gap in secondary education this year and sees improvements in wage equality and women in leadership, yet other countries' accelerated progress in the political empowerment dimension see the country moving down a few ranks from last year.
Home of two of the overall Index's top 10 performers, and with an average remaining gender gap of 31.7%, East Asia and the Pacific scores in the middle of the range. While only four countries in the region have fully closed their education attainment gender gap, more than half of countries in this region have closed the gender gap for professional and technical workers, indicating a relatively successful integration of tertiary-educated, higher-skilled women into the labour force. Out of 18 countries in the region covered by the Index, 14 have increased their overall scores compared to last year.
With an average remaining gender gap of 27.5%, North America is one of the regions that has made the most progress overall. Canada (16th, 77.1%) maintains its top spot in the region as well as its position in the global top 20, with modest improvements across a range of gender parity indicators this year. The United States (51st, 72%), on the other hand, has moved down two spots since last year, with modest improvements in economic opportunity and participation offset by a decrease in gender parity in ministerial-level positions.
South Asia is the second-lowest-scoring region, with a remaining gender gap of 34.2%, ahead of the Middle East and North Africa, and behind sub-Saharan Africa. Bangladesh (48th, 72.1%) is the region's top performer and breaks into the global top five on political empowerment, despite a widening gap in labour force participation. India (108th, 66.5%) records improvements in wage equality for similar work and fully closed its tertiary education gap for the first time, but progress lags on health and survival, remaining the world's least improved country on this subindex over the past decade.
Despite continued progress in the Middle East and North Africa, the region continues to rank last globally on the overall index (60.2% gap closed so far), with about 153 years to close the gender gap at the current rate of change. The United Arab Emirates (121st, 64.2%) sees improvements in gender parity in the legislators, senior officials and managers and healthy life expectancy indicators, but a widening and counterbalancing gap in wage equality. Saudi Arabia (141st, 59%) shows modest progress, but marks improvement on wage equality and women's labour force participation, as well as a smaller gender gap in secondary and tertiary education.
Gender and Climate Change: Where are we and what next?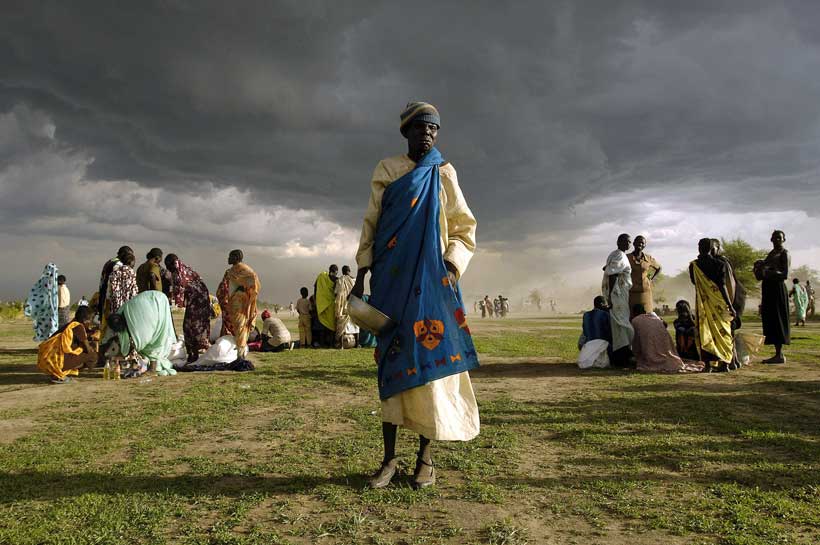 Climate change affects women more profoundly than men. Often, women bear the brunt of extreme weather events because they lack economic, political and legal power, especially in developing countries.
Because of cultural barriers and their lower economic status, women often have fewer assets to fall back on than men. They are largely absent from decision-making because of unequal participation in leadership roles – further compounding their vulnerability. So when it comes to coping with climate change, women usually have fewer adaptive strategies than men.
The women who live in poor rural communities use natural resources in a different way than men because they possess fewer assets.  It is women, for example, who are responsible for collecting firewood, fetching water, growing food – or foraging for it – making them more vulnerable to the climatic changes that affect these resources.  So the international community must pay attention to gender dynamics when it develops climate change policies and puts them into action.
International recognition – where are we now?
International frameworks are beginning to incorporate a gender dimension into action on climate change. The UN Framework Convention on Climate Change (UNFCCC) emphasises gender balance and increased participation of women in its processes and in national delegations. It also calls for the development of gender responsive climate policies at all levels.
Gender is also getting more attention at climate change conferences.  In 2014, at COP20 in Lima, a Programme of Action on Gender was established 'to advance implementation of gender-responsive climate policies'. The Paris Agreement of 2015 acknowledged the importance gender equality and empowerment of women in climate action. In 2017, COP23 established a Gender Action Plan.  So there is forward momentum.
And with developing countries calling for more money to address climate change, there is also an increasing emphasis on gender-responsive budgeting. The Green Climate Fund – the largest international fund for countering climate change – is shifting towards a more gender-sensitive approach and recently developed a Gender Policy and Action Plan.
The Commonwealth, gender and climate change
The Commonwealth has a long history of championing small states, women and young people.  In 2015, the Commonwealth Summit introduced a Women's Forum to amplify the voice of women and raise key gender issues to leaders. Gender and climate change issues gained further momentum at the 2018 Summit in London, when heads of government committed to accelerating action to achieve targets under the Paris Agreement and the Women's Forum called for the Commonwealth to take gender into account in addressing climate change.
Gender and climate change is one of four gender priorities of the Commonwealth.  That means the Commonwealth is shaping its work to reflect gender considerations.  However, more can be done to build on synergies and collaborate with partners to increase support to small and vulnerable states.
What next?
The urgency of climate change requires more progress at a greater pace. Increasing the participation and engagement of women in addressing it is a first and critical step.  I look forward to seeing progress and will follow discussions on the Gender Action Plan at COP24 in Poland later this week.  Even more important will be the first report on its implementation in 2019 because – as they say – the proof of the pudding is in the eating.
Sharing experiences and learning from what is already happening is important in understanding gaps and challenges and in developing better responses and strategies, so I would love to hear your thoughts and experiences on this topic. Are there challenges and lessons learned that you feel are important and that can shape the agenda moving forward, especially in the Commonwealth?
Young Voices Program: Global Space for Youth Empowerment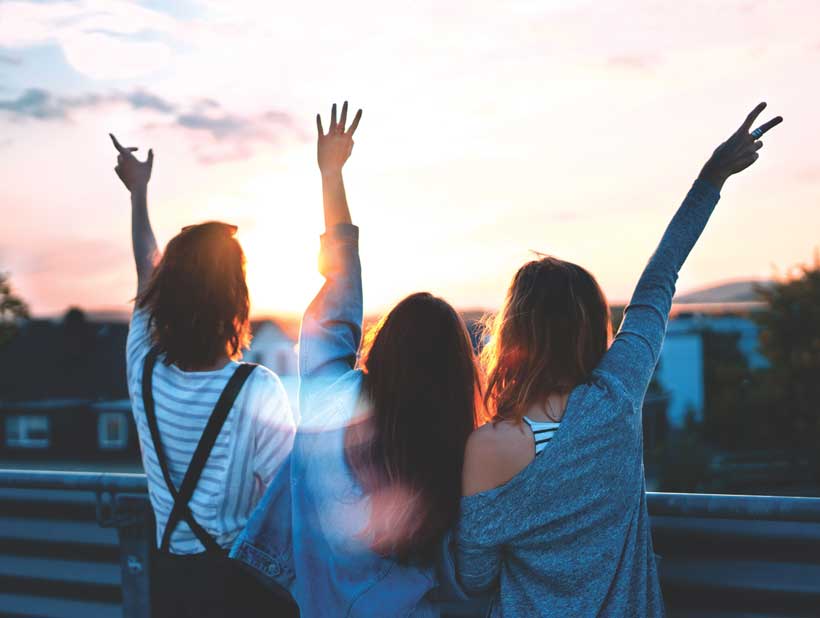 Young people matter. Not just because they can be powerful constituencies to recruit or consumers to develop. They matter in their own right and their growth is fundamental for the future stability and civilized success of societies, countries, and the world.
Unfortunately, a space for them to be themselves – to express and explore their own thoughts and to learn to articulate their own voices – is limited, especially on a global scale. Within the limited spaces available, most are politicized if not outright commercialized. Too often, youth have been used as vehicles for narcissistic adults, power-hungry politicians, and greedy conglomerates. In other words, around the globe grownups have maximized, exploited, and manipulated the power and potential of the young, all supposedly in the name of 'youth.'
With seventeen years of experience in educational and youth empowerment projects in Thailand and Asia, I have witnessed how these exploitations take place. Politicians talk about the importance of education, but only in terms of gaining votes for themselves. Political transactions are not bad in and of themselves, if the votes can bring about better schooling, equal opportunities, and gender equity, just to name some rightful benefits. More often than not, however, these talks on education are shallow rhetoric that cease to impact reality after the votes have been dropped into the ballot boxes.
The commitment to education is there, don't get me wrong. Countries spend billions of dollars on it. But the commitment for youth excellence, for the articulation of original youth analysis, is lacking. More space is needed for youth to express themselves, their concerns for their society, and debate the ideas openly and civilly. Elite schools have done this for centuries – bringing the best and brightest minds together in a room to debate and articulate their thoughts. But with the internet, online spaces have become critical in creating opportunity for youth dialogues and learning spaces. But now the online arena also carries with it dangers: we need to create spaces that provide enlarged, engaged, and equitable venues for youth to participate in the important issues of the day, without fear of retaliation, retribution, or politicization. More youth need to get involved in expressing their ideas on issues that matter to them, to truly become globally-engaged citizens now. This is not so much about a virtual 'safe space' as it is a declaration of creating virtual engaged spaces. These are too few and far between in today's world.
Thus, increasing quality online courses make quality learning fairer and more accessible to youth worldwide. This is why we propose the creation of an online platform on Modern Diplomacy, one of the most vibrant e-magazines in Europe, with massive followers far beyond it. This MD platform believes in the freedom of expression and sharing of ideas. It will allow youth – students across the world in all types of institutions – to not just share their ideas but have opportunities to engage with their own readers, creating a vibrant dialogue and budding global youth network.
Professor Anis Bajrektarevic, professor of Law from the University of Vienna and Chairman of Modern Diplomacy, put it bluntly by saying we are in a crisis of the "cognitive:" namely, there is a dearth of "cognition." In some circles, the talk already flows about the existence of a "cognitive war:"
"To address this issue, we need to rethink our global intellectual flow, create information pathways for youth to create their own narratives beyond traditional convention so they can articulate themselves, learn to become self-assured, and explore their boundaries and limitations".
With this new MD platform project, youth can write about current affairs, contest theories, or share their own original creative trajectories. They can learn from each other by being engaged and reading new ideas not as a form of competition but as a spur for new intellectual growth. In addition, they can get feedback to improve their writing from a team of international, experienced, and well-articulated youth editors. Aditi Aryal, one of the editors for the MD Young Voices program, is an experienced and highly-regarded international writer. Growing up in Nepal and India, she has extensive experience in writing, addressing social taboos, and gender restriction in the South Asian context:
"Modern Diplomacy is a huge platform that permits the expression of unfettered ideas and opinions. It has always been a vibrant platform that allows writers to express freely without having to face backlash, judgment, or censorship. As I began my writing journey with Modern Diplomacy, I grew not only as a writer but also as a thinker. It has always supported my quest for expression of ideas without obstructions. I have found in Modern Diplomacy a secure space that has nurtured me, my writing, expression, and thoughts. There could not have been a more conducive platform for this growth that I have seen in myself".
Another leading editor is Selene Sandoval, graduate student at Teachers College- Columbia University. Being a first-generation student of color to attend college in her family, Selene brings a passion for education, equity, and social empowerment. An experienced writer and tutor, she can help train and inspire other young writers to express and articulate themselves:
"My current belief for youth is that we have a voice stronger than we might realize. That is why it is essential for students around the world to research and be involved in issues that are affecting our generation, whether it be education, politics, or social issues. Students have historically been at the forefront of radical shifts in society by expressing their opinions on such issues like civil rights. Not only is it a way to express your opinion on current events and news around the world, but it is a way to grow as a writer. Writing as a basic skill is fundamental because it is part of every field. The more we are able to effectively communicate our ideas through writing, the more we are able to develop our professional careers. Modern Diplomacy can be the platform where you express your interests in a way that may be palatable for other youth to read and understand."
'Young Voices' as a platform requires space where the communication and interaction of minds and ideas flow freely without judgment. By learning and engaging dissimilar perspectives and engaging in healthy debates and discussions, across all analytical disciplines and geographical locations, we welcome any age group to be participants! We at Modern Diplomacy seek to provide young people a constructive and cohesive community to build around them, based on the freedom of expression, intense analysis, and rigorous, rational thought.
Articles selected will be published on Modern Diplomacy online and the best articles will be published in our geopolitical Ebook series.
Articles can be submitted for reviews at mdyv[at]moderndiplomacy.eu