Tensions in South Asia: Pakistan test-fires multiple target nuclear missile
Pakistan on January 24 Tuesday successfully test-fired its second indigenously-developed nuclear-capable missile Ababeel, capable of engaging multiple targets with high precision with a range of 2,200 km, which brings many Indian cities within its striking range. The test firing comes two weeks after the launch of submarine-fired Babar III that Indian side military analysts as usual dubbed as "fake".
Pakistan military said Pakistan has successfully conducted the flight test of surface-to-surface nuclear-capable missile 'Ababeel'. Ababeel is capable of delivering multiple warheads using Multiple Independent Re-entry Vehicle (MIRV) technology, Army spokesman Major General Asif Ghafoor said in a statement. "The test flight was aimed at validating various design and technical parameters of the weapon system," he said. Ghafoor said: "The development of the Ababeel weapon system was aimed at ensuring survivability of Pakistan's ballistic missiles in the growing regional Ballistic Missile Defence (BMD) environment and has the capability to engage multiple targets with high precision, defeating the enemy's hostile radars."
The missile has a maximum range of 1,367 miles, and is capable of carrying multiple warheads using the Multiple Independent Re-entry Vehicle technology. According to Inter Service Public Relations, the media arm of Pakistan's military, the test was conducted to validate the weapon's abilities.
On 8 January, Pakistan conducted its first successful test fire of submarine launched cruise missile Babur III having a range of 450 km. The missile was fired from an underwater, mobile platform and hit its target with precise accuracy.
The Babur weapons system incorporates advanced aerodynamics and avionics that can strike targets both at land and sea with high accuracy, according to ISPR. It has been described as a low flying, terrain hugging missile, which carries certain stealth features and is capable of carrying various types of warheads.
ISPR adds the missile will be a powerful deterrent for the country. Ababeel can be armed with nuclear weapons, and engage multiple targets while overcoming enemy radars.
High-ranking Pakistani government officials praised the flight test as a landmark achievement for the country's military.
Pakistan's demonstration follows its nuclear-capable Babur-III launch on Jan. 9, and a number of test-firings conducted by its neighbor India, which have contributed to escalating tensions between the historically hostile nations.
India's Defense Research and Development organization test-fired its Agni IV ballistic missile on Jan. 4, and launched its guided Pinaka Rocket Mark-II on Jan. 12.
Indian military prowess
This development comes just weeks after the neighbouring rival India ill-focused on Muslim neighbors, successfully test-fired the nuclear-capable Babur-3, its first Submarine-Launched Cruise Missile capable of carrying a nuclear warhead up to 450 kms. In an apparent reference to India, the release said, "The development of the Ababeel weapon system was aimed at ensuring survivability of Pakistan's ballistic missiles in the growing regional Ballistic Missile Defence (BMD) environment."
India considers itself the super power of the SA region having first obtained nukes threatening the regional nations, especially Pakistan and Bangladesh. .
Referring to India's test of its nuclear-capable Agni-IV missile on January 2, Pakistan had also cautioned members of MTCR that introduction of destabilising systems such as "missile defence programmes" and "inter-continental ballistic missiles" in South Asia pose a "risk" to regional stability.
A country's non-proliferation record is one of the key criteria to join MTCR.
Like India Pakistan has also intensified its efforts to join the exclusive club of countries, controlling exports in missile technology, since India joined the elite grouping last year as its 35th member.
Notably, India was successful in joining MTCR, ahead of Pakistan's all-weather ally China, whose application is pending since 2004. However, experts say that Pakistan's controversial record in nuclear proliferation and absence of its patron China inside the club are major obstacles in Islamabad becoming a formal member of MTCR. India has reason to celebrate with semi-explosives all over the country just as it does when it wins a cricket match after fixing it in its favor. .
Pakistan has cautioned members of MTCR that introduction of "destabilising systems" like "missile defence programmes" and "inter-continental ballistic missiles" in South Asia pose a "risk" to regional stability, in an apparent reference to India. Pakistan's "serious concerns" over the introduction of such systems in South Asia were expressed to a delegation of Missile Technology Control Regime (MTCR), a 35-member elite grouping that includes India and controls export in high-end missile technologies, a Foreign Office (FO) statement said. "Pakistan highlighted the risks posed to regional peace and stability due to the introduction of destabilising systems such as missile defence programmes and inter-continental ballistic missiles," the FO statement said.
India is the only country in South Asia having successfully tested inter-continental ballistic missiles. "Pakistan was, however, committed to avoiding any kind of arms race in South Asia," it said, adding that Pakistan's proposal on establishing Strategic Restraint Regime (SRR) in South Asia which covers nuclear and missile restraint remains on the table. "Pakistan believes that progress on this proposal (SRR) through meaningful dialogue can promote peace and stability in the region," it said.
Concerned about regular rissole tests in India and Pakistan and their seemingly never ending conflict over Kashmir, the United States also weighed down on Pakistan's test of Babur-3 missile urging it to 'exercise restraint regarding the use and testing of their nuclear capabilities'. "We continue to urge all states with nuclear weapons to exercise restraint regarding nuclear and missile capability testing and use, and we encourage efforts to promote confidence building and stability with respect to those capabilities," former US state department spokesperson John Kirby had said.
Highlighting Pakistan's non-proliferation credentials, Additional Secretary, FO, Tasneem Aslam told the MTCR that Pakistan has always remained in the "forefront to stop the spread of weapons of mass destruction" and has "always followed international standards while delivering weapons". Aslam also briefed the delegation led by Ham Sang-Wook, the current MTCR Chair, about the administrative, legislative and regulatory measures taken by Islamabad for the establishment of a robust command and control system, an effective and comprehensive export control regime, and the steps taken to improve physical security at all levels. "Pakistan's export control regime is at par with the best international standards and its national control lists encompass the items and technologies controlled by the MTCR," Aslam said.
Pakistani diplomacy
Pakistani diplomacy is indeed commendable. On the eve of test firing, Pakistan released 218 Indian fishermen who had allegedly strayed into its waters. Despite a thaw in bilateral ties, Pakistan has now released 439 Indian fishermen as a "goodwill gesture" in the last 10 days.  The 218 fishermen were freed from Malir jail on instructions from the interior ministry as a goodwill gesture, jail superintendent Hasan Sehto said.
This is the second batch of Indian fishermen released from Pakistan jails since relations between the two countries became tense after the September terror attack on an Indian Army base in Uri for which India has blamed Pakistan-based Jaish-e-Mohammed organisation.
On December 25, the Pakistan government had freed 220 Indian fishermen who were in jail for more than a year as goodwill gesture after Prime Minister Narendra Modi greeted counterpart Nawaz Sharif on his birthday.
The Indian fishermen who were released will be handed over to Indian officials at the Wagah border. He said that around 110 more Indian fishermen remain in Landhi jail in Karachi.
Last March, the Pakistan government had released 87 Indian fishermen who had been languishing in jail in Karachi for the last two and half years.
Fishermen are being increasingly used as useful foreign tension tools by India, Pakistan and Sri Lanka in the troubled Indian Ocean/Arabian waters further complicating the regional tensions being generated by nuclearized South Asian powers India and Pakistan over Kashmir issue.
Pakistan and India frequently arrest each others' fishermen for violating the territorial boundary. Poor fishermen from both countries routinely find themselves arrested for illegal fishing as there is no clear demarcation of the boundaries between the two countries in the Arabian sea near Sir Creek and lack of technology has made life difficult for the fishermen of both countries.
Last Friday, Pakistan maritime security agency arrested 66 Indian fishermen for illegally fishing in Pakistan's territorial waters. Fishermen from both countries end up languishing in jails for years even after serving their sentences and their only hope of getting released is through 'goodwill' steps.
Pakistan released 220 Indian fishermen in December as a goodwill gesture aimed at easing tensions with its neighbour and pawing way for good neighborly relations to resolve the vexed Kashmir issue in favor of Kashmiris to regain sovereignty from occupation nations.
Sri Lankan atrocities
Meanwhile, India and Sri Lanka with strained relations over Lankan army's war crimes against minority Tamil community during the Rajapksha era – agreed to release fishermen in each others' custody, a joint statement said on Monday, a move that is likely to ease tensions between the countries which have held fishermen captive for crossing territorial waters.
After ministerial level talks in Colombo, Sri Lanka reiterated its demand to end the practice of bottom trawling, a technique that involves sweeping the sea bed for fish, and India gave assurances that it would gradually phase it out.
Critics oppose the method because the catch is indiscriminate and could wipe out entire fishing species, making areas unsustainable for fishing.
It was not immediately clear from the statement issued by the two governments and published on the website of the Indian ministry of external affairs how many fishermen were being held by either side, or for how long they had been detained.
The UN Convention on the Law of the Sea states that fishermen who cross territorial waters can be warned and fined but not arrested. But India, Pakistan and Sri Lanka do exactly that, clearly violating all sea laws. They expect their respective "protectors" on the UNSC would shield their crimes.
And, they are not entirely wrong! Veto members seems ot enjoy their power to gain fortunes form these countries, among other such "troubled' nations. No surprise, India is deadly focused on a possible UN veto handle to control the world with its corporate lords that sponsor joint cricket exercises.
While India and Pakistan continue to test missiles to retain the parts of Jammu Kashmir under their respective control, Sri Lanka does not testifiers missiles in the absence of any such Indo-Pakistan problems. However, Sri Lanka is scared of India more than Pakistan with which it does not have any close sea links to fight territorial claims.
How 1971 war Brought Pakistan Closer to Nuclear Bomb
Ever since its independence Pakistan is a neighbor of shrewd enemy who always tried nothing better than to undo and divide Pakistan into pieces like what it did in the war of 1971. So it was necessary for Pakistan to acquire a security mechanism that can balance the power equation in the region. It's pertinent to flash back in the history to answer the question that why after the war of 1971 it was necessary for Pakistan to acquire nuclear weapon. It was not the first time when India entered into to direct full-fledged war with Pakistan in 1971.At the time of independence there were almost 650 princely states in subcontinent that were ruled by princes. These states were given the option by the British Government to either adjoin with India or Pakistan.  Based on the religious line the Majority of the population of Kashmir, Junagarh and Hyderabad Dakan decided to adjoin with Pakistan however India maintained its hostility and once again propagated with the Hindu Raja's (the ruler of states) and included them in India. Only it was Kashmir which was divided into Indian occupied and Azad Jamu Kashmir as a result of Indo-Pak War of 1948.
Continuing in its conspiracy against Pakistan India waged a war once again in 1965. It did not stop here played its role in giving Pakistan a huge loss in 1971.In the history of Pakistan the Indo-Pak war of 1971 has marked perhaps the darkest memory. It was the time when Pakistan was already weak and trying to overcome the suffering of 1965.Moreover, the internal political instabilities due to the economic, political rights of the people of East Pakistan. Various ethnic and lingual differences were contributing to destabilize the central command. India who was already for the moment just jumped in the scenario. It further fueled the burning conflict the make the situation worse. Furthermore in all this scenario Bengali population was an easy prey for Indian propaganda because they were already being exploited economically and politically. Thus the political clashes between the eastern and the western side of Pakistan turned into ethnolinguistic civil war.  The Indian government supported muktibahini and fed them with the arms and weapons eventually declaring war against Pakistan. This shredded Pakistan into two pieces. Pakistan lost its eastern half-1,600km (990 miles) of India as a result Bangladesh emerged as a new country in south Asia's map.
Consequently due to such a huge loss Pakistan suffered a lot economically as well as politically. In the very same era while Pakistan was not strong enough and suffering from the wounds of 1971 war India launched it's so called "peaceful nuclear test" in 1974. Indian nuclear tests create a security dilemma for Pakistan and a further hampered the security situation for Pakistan. In South Asia the geostrategic environment has always been very complex volatile and vulnerable it was quite difficult for Pakistan to assure its survival and national security interests without nuclear technology. In order to secure its vital foreign policy, territorial integrity and to maintain deterrence against its enemy (hostile India) Pakistan started its efforts to acquire Nuclear weapon and in 1998 did successful nuclear tests.
Currently if Pakistan did not have acquired a nuclear technology India must have done the same on the western border i.e. Baluchistan what it has done earlier in East Pakistan. Although it is very much involved in watering the seeds of the terrorist activities in Baluchistan.
Today it has been 48 years still India is engaged in fermenting trouble in Pakistan through its proxies like BLA and TTP. Kulbushan Yadave an Indian spy caught by Pakistan Intelligence is an example of Indian propaganda which shows that. India continues to kept propagating against Pakistan which is causing various internal security threats including the biggest one i.e. terrorism. Moreover the recent attack on the Chinese consulate in Karachi on 23 November, 2018 by BLA is one of another Example of Indian conspiracy by feeding the terrorist groups in Pakistan. However it's now difficult for India to lodged a full fledge war against Pakistan like past because now Pakistan has acquired nuclear technology and war against Pakistan means mutual destruction for India as well. This time purpose behind India's vested activities is to   distract the unity all across the country by targeting all those developmental and economic projects which are being established under the umbrella of CPEC.
Now Pakistan has learned security lessons from East Pakistan. It is aware of India's motivations and its presence in Afghanistan and Iran. Pakistan is now moving for good diplomatic relations and friendly regime in Afghanistan so we can be friends with them. Pakistan is one of the top countries who are fighting against terrorism and extremism. Now Pakistan is the world's 7th atomic power. Its army is one of the most efficient army of the world and it knows how to defend its countries against the enemies like India.
European army: An apple of discord
The initiative of creating a European Army actually is in the air of the European Union.
Both French president Emmanuel Macron and German chancellor Angela Merkel declared this month that they support the need to create a joint European army. By the way these two countries are the strongest EU member states from economic and political points of view. Their words are not just "air shaking" but the subject to think it over.
France is the only remaining nuclear power in the EU once Britain leaves the organization – and Germany – its major economic power. Both countries make up about 40 % of the industrial and technological base in Western and Central Europe, as well as 40 % of the EU overall capabilities and of combined defence budgets.
The main reason why European leaders voiced the initiative now can be considered from two different points of view. From one hand this can be the indicator of European fears of Russia, China and even the US military activities. According to Macron, "an EU army is needed to "protect ourselves" with respect to these states."
On the other hand such initiative can be used by France and Germany to stop the US from weakening Europe and promoting its interests in the region. Donald Trump reacted to the statement by tweeting: "Emmanuel Macron suggests building its own army to protect Europe against the U.S., China and Russia. But it was Germany in World Wars One & Two – How did that work out for France? They were starting to learn German in Paris before the U.S. came along. Pay for NATO or not!" Thus, he tied closely the idea of a European Army to his demand to increase defence spending to NATO.
At the same time the initiative of strengthening the European collective defence capabilities not only irritates the US but scares many EU countries as well.
As for the Baltic States, they have not formed their official opinion yet. The matter is the Baltics are "between two fires." The EU membership gives them good political positions in Europe where they try to gain respect and influence. But the US remains their main financial donor and security guarantee at the moment. They can't sacrifice relationships with Washington for the sake of ephemeral European Army. It means that there is a greater likelihood that Latvia, Lithuania and Estonia will softly reject the idea. It is not necessary to expect strong opposition to Germany and France. But they surely will do their best to postpone decision making.
After all the initiative could become an "apple of discord" in the EU and split the organization in two sides making the organization even weaker than now.
Global arms industry: US companies dominate the Top 100, Russian arms industry moves to second place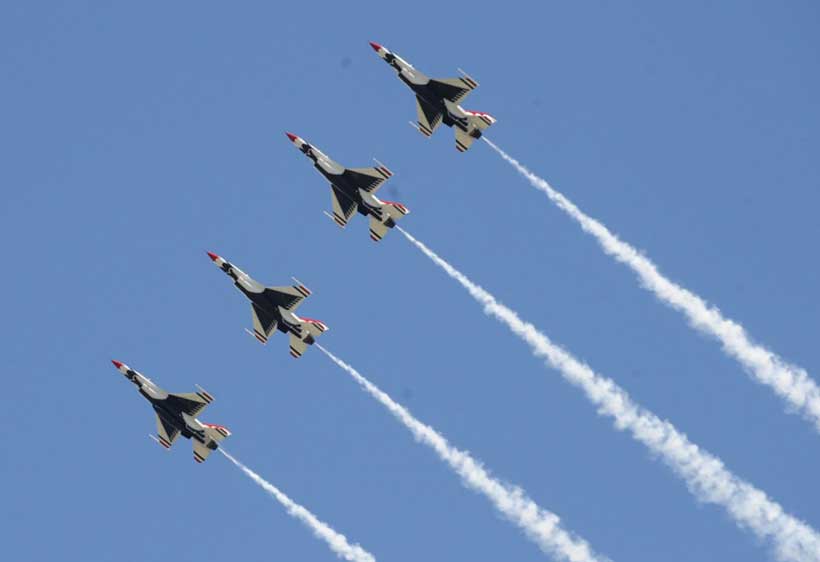 Sales of arms and military services by the world's largest arms-producing and military services companies—the SIPRI Top 100—totalled $398.2 billion in 2017, according to new international arms industry data released today by the Stockholm International Peace Research Institute (SIPRI).
The total for the SIPRI Top 100 in 2017 is 2.5 per cent higher than in 2016 and represents an increase of 44 per cent since 2002 (the first year for which comparable data is available; figures exclude China). This is the third consecutive year of growth in Top 100 arms sales.
US companies increase their share of total Top 100 arms sales 
With 42 companies listed in 2017, companies based in the United States continued to dominate the Top 100 in 2017. Taken together, the arms sales of US companies grew by 2.0 per cent in 2017, to $226.6 billion, which accounted for 57 per cent of total Top 100 arms sales. Five US companies were listed in the top 10 in 2017. 'US companies directly benefit from the US Department of Defense's ongoing demand for weapons,' says Aude Fleurant, Director of SIPRI's Arms and Military Expenditure Programme.
Lockheed Martin remained the world's largest arms producer in 2017, with arms sales of $44.9 billion. 'The gap between Lockheed Martin and Boeing—the two largest arms producers in the world—increased from $11 billion in 2016 to $18 billion in 2017,' says Fleurant.
Russia becomes the second largest arms producer in the Top 100
The combined arms sales of Russian companies accounted for 9.5 per cent of the Top 100 total, making Russia the second largest arms producer in the Top 100 in 2017—a position that had been occupied by the United Kingdom since 2002. Taken together, the arms sales of the 10 Russian companies listed in the Top 100 increased by 8.5 per cent in 2017, to $37.7 billion. 'Russian companies have experienced significant growth in their arms sales since 2011,' says Siemon Wezeman, Senior Researcher with SIPRI's Arms and Military Expenditure Programme. 'This is in line with Russia's increased spending on arms procurement to modernize its armed forces.'
In 2017 a Russian company appeared in the top 10 for the first time since SIPRI started publishing its annual Top 100 list. 'Almaz-Antey, which was already Russia's largest arms-producing company, increased its arms sales by 17 per cent in 2017, to $8.6 billion,' says Alexandra Kuimova, Research Assistant with SIPRI's Arms and Military Expenditure Programme.
Along with Almaz-Antey, three other Russian companies in the Top 100 increased their arms sales by more than 15 per cent: United Engine Corporation (25 per cent), High Precision Systems (22 per cent) and Tactical Missiles Corporation (19 per cent).
The UK remains the largest arms producer in Western Europe
The combined arms sales of the 24 companies in Western Europe listed in the Top 100 increased by 3.8 per cent in 2017, to $94.9 billion, which accounted for 23.8 per cent of the Top 100 total. The UK remained the largest arms producer in the region in 2017, with total arms sales of $35.7 billion and seven companies listed in the Top 100. 'The combined arms sales of British companies were 2.3 per cent higher than in 2016,' says Fleurant. 'This was largely due to increases in the arms sales of BAE Systems, Rolls-Royce and GKN.'
BAE Systems, which is ranked fourth in the Top 100, is the UK's biggest arms producer. Its arms sales rose by 3.3 per cent in 2017, to $22.9 billion.
Other notable developments
The arms sales of Turkish companies rose by 24 per cent in 2017. 'This significant increase reflects Turkey's ambitions to develop its arms industry to fulfil its growing demand for weapons and become less dependent on foreign suppliers,' says Pieter Wezeman, Senior Researcher with SIPRI's Arms and Military Expenditure Programme.
Taken together, the arms sales of the four Indian companies ranked in the Top 100 totalled $7.5 billion in 2017, representing a 1.9 per cent share of Top 100 arms sales.
Sales of the top 15 manufacturing companies listed in the Fortune Global 500 totalled $2311 billion in 2017. This is almost 10 times greater than the total arms sales of the top 15 arms producers ($231.6 billion) in 2017, and almost six times greater than the total combined arms sales of the Top 100 ($398.2 billion).