A Humanist's Perspective on What it means to be Human
"Impoverished is he who can predict economic trends but who does not well understand his own self." ~ Christian Smith
There is a book, which came out some six years ago, which ought to be read by every person concerned with the sorry trend that our civilization has taken in the last twenty years or so. The author of the book is the William R. Kenan professor of sociology Christian Smith of Notre Dame University.
He directs the Center for the Study of Religion and Society as well as the Center for Social Research at the same institution. The title of the book is What is a Person? Rethinking Humanity, Social Life and the Moral Good from the Person Up.
Here are a few particularly meaningful excerpts from Smith's book: "When we look at the models of the human operative in, say, exchange theory, social control theory, rational choice, functionalism, network theory, evolutionary theory, sociobiology, or sociological Marxism, we may recognize certain aspects of our lives in them. Otherwise the theories would feel completely alien and implausible to us. But I suspect that few of us recognize in those theories what we understand to be most important about our own selves as people. Something about them fails to capture our deep subjective experience as persons, crucial dimensions of the richness of our own lived lives, what thinkers in previous ages might have called our 'souls' or 'hearts'… There is nothing new under the sun. And so the case I build contains no particularly novel ideas… I mostly weave together certain perspectives and insights that others have already expressed… In the wake of the postmodernist critique from the humanities in the face of the rapidly growing power of biotechnology and genetic engineering in the natural sciences, many people today stand uncertain about the meaning or lucidity of the very notion of a coherent self or person, unclear about what a person essentially is or might be whose dignity might be worth preserving, as technological capabilities to reconfigure the human expand."
Those short excerpts give us a concise idea or the essence of the book. No doubt some critics, especially those who tend to superficially remain at the surface of the human condition, may well turn them against its author and end up branding him as deficient in originality, a sort of reinventing of the wheel; but that would be quite shortsighted and may hint at a desire to sidestep the issue.
In point of fact what Smith is doing is debunking the mistaken idea that science, morality, politics, and philosophy are separate matters, separate compartmentalized universes that don't, and need not intersect — a byproduct of the ill-conceived paradigm demanding the social sciences emulate the natural sciences. This is commonly known as the problem of the two cultures going back to mid-19th century and even to Vico's baroque era.
What Smith is actually proposing is a compelling case for cross-disciplinary curiosity as a testament to the power of the synthesizer as a storyteller, weaving together existing ideas to illuminate the subject for a new angle and in richer light. He is proposing a bridge by which to cross the abyss separating the two cultures; a refreshing alternative view from the orthodox "scientific" one peddled by today's logical positivists concerned with the how and the instrumentality of things and blissfully ignorant and unconcerned with the why. His is a holistic approach to reality.
This view was nothing novel in the Renaissance when the likes of Leonardo and Michelangelo easily perceived the interrelation not only between the arts but also between the sciences and the arts. Smith is proposing nothing short than a remixing of culture as applied to intellectual inquiry and the sciences in the style of the medieval and Renaissance florilegium, not to speak of the Socratic injunction "know thyself" or the Socratic warning that "the unexamined life is not worth living."
The book will immediately appeal to anyone who thinks, or at least suspects, that natural science can offer only limited insight on religion, mind, and emotions. We have far more and different ways of knowing than the logic of the experiment and the determinism of behaviorism. People are more complex and dynamic than that. As Vico, Kant, Croce and Erick Fromm have shown us moderns and post-moderns, man can be understood but not explained like a machine. Similarly this book challenges the crude reductionism and materialism of logical positivism reducing everything past and present, including religion, to a rational choice and conceiving the mind as nothing but a computer of flesh called brain.
But being human involves more than rational choices and genetic compulsions. In short the book is a scholarly valiant attempt to overcome the wide disjuncture between what much of our research claims and assumes about the world and what we are, as persons, who undertake such research to begin with. It confronts the usually sidestepped question "what are we as human beings?"
None other than Nicholas Wolsterstorff, a renowned professor of philosophy and theology at Yale University, currently the Noah Porter Emeritus professor of Philosophical Theology and Religious Studies and a member of Yale's Institute for Advanced Studies in Culture, has praised the book as a sterling example of a social scientist who boldly employs the resources of philosophy to deepen, clarify, and enrich his own field. He further tells us that "it is lucidly organized, philosophically sophisticated, written in clear prose. For me, a philosopher rather than a social scientist, Smith's way of typologizing and critiquing the main options in his field was extraordinarily illuminating. It's a terrific contribution to a topic of fundamental importance."
Indeed, the book (especially in chapter 7) provides an account of the human good that underpins the humanistic endeavor of sociology and it does so relying on Aristotelian Personalism. It is thus able to uncover the moral projects that are smuggled into sociological accounts.
The logical positivist loves to claim that his work is value-neutral. Yet even the father of value-neutrality, Weber, clearly recognized in his Objectivity essay that all scientific endeavor presupposes specific value-commitments. The ineluctable fact remains that despite its pretensions at value-neutrality, sociology assumes some conception of the human good, justice, and human dignity. Such theories have a responsibility to articulate their hidden visions and the hidden aspirations of the good, and put an end to the deep incoherence and self-delusion which this denial by modern man involves.
Thus, finding much current thinking on personhood to be confusing or misleading, Smith looks for inspiration in critical realism and personalism and he begins with Aristotle's personalism. Drawing on these ideas, he constructs a theory of personhood that forges a middle path between the extremes of positivist science and relativism.
As Aristostle has well taught us, virtue lies in the middle between extremes and dwells in harmony. Which is to say, the search for the self is hardly a search to be conducted by a neuroscientist's research into the human brain. What unfortunately obtains nowadays is the postulating of the dichotomy of psychology/cognition with sometimes a nobles oblige sort of concession granted to cognition as being buttressed by emotions. But the controlling paradigm remains one of desire and sheer utility heavily influenced by schemas of economic entrepreneurship and opportunity.
What is sadly lacking in all this is a serious meditation on the grand existential questions supplied by philosophy and theology, the answers to which determines our view of ourselves, our expectation of others, and our conception of what makes a good society. This book is an attempt at correcting such an omission in the sense that it confronts the basic paradox of the social sciences — their preoccupation with describing and analyzing human activities, cultures, and social structures but falling short on the core understanding of the human condition — and tackles the four fundamental flaws of social science in defining personhood.
The first disconnect Smith addresses head on is that of social science theories. As we have observed in the initial excerpts from the book, Smith contends that despite their interesting and illuminating principles about social life, they fail to fully represent our actual complex dimensions as human beings.
The second disjoint deals with the gap between the social sciences' depiction of human beings and the moral and political beliefs that many social scientists embrace as individuals, yet few of their theories actually reflect those beliefs. Smith writes that "much theory portrays humans as essentially governed by external social influences, competing socially for material resources, strategically manipulating public presentations of the self, struggling with rivals for power and status, cobbling identities through fluid assemblies of scripted roles, rationalizing actions with post hoc discursive justifications, and otherwise behaving, thinking, and feeling in ways that are commonly predictable by variable attributes and categories according to which their lives can be broken down, measured, and statistically modeled."
Smith's third focal point explores sociologists' preoccupation with conceptualizing social structures at the expense of understanding what actually gave rise to them, or how the nature of individual personhood effects them. He writes that "Much of sociology simply takes social structures for granted and focuses instead on how they shape human outcomes… but a good theory of the origins of social structures needs to be rooted in a larger theory about the nature of human persons."
An finally Smith takes on what's perhaps the greatest gap of all — our modern uncertainties about the human self and person as we grapple with concepts like humanoid robotics, synthetic biology, and other technology-driven facets of mankind's evolution which tend to make us think of the self as nothing else than a machine or a computer. There is little doubt that Smith has dared to address some crucial questions in social theory and philosophy and has done it from a very original perspective. He has introduced into sociology a systematic discussion of ontological issues. It is to be hoped that this book will make sociologists realize that they will not be able to move forward unless they come to grip with Smith's questions and consider alternatives to neo-positivist sociological orthodoxy and political correctness.
Personhood and the question "what is a person" has been a perennial concern of philosophers and theologians from times immemorial. But, Christian Smith argues that it also lies at the center of the social scientist's quest to interpret and explain social life. In this ambitious book, he presents us with a new model for social theory; one that does justice to the best of our humanistic visions of people, life, and society. He demonstrates the importance of personhood to our understanding of social structures. From there he broadens his scope to consider how we can know what is good in personal and social life and what sociology can tell us about human rights and dignity.
Those reflections by Smith offer nothing short than an inspiring vision of a social science committed to the pursuit of interpretive understanding and general knowledge in the service of truth and the moral good rather than in the service of mere profits and economic prosperity. Socrates, Plato and Aristotle would heartily approve.
N.B. This article appeared in Ovi magazine on May 18, 2013. It was relevant three years ago, it is even more relevant today, the era of alternate facts and post-truth.
An Analysis on Marshall McLuhan's concepts
Marshall McLuhan is an important scholar who has made major contributions to communication discipline through introducing new concepts like "global village" and "medium is the message". It can be said that ideas of McLuhan can be applied to new technologies and social media discussions today.
McLuhan introduced the idea of "medium is the message" in his book called Medium is the Message that was published in 1967. According to McLuhan, what is said by the message is not very significant. The media actors which can be regarded as the medium hold a more major influence on the masses than the message it presents.
The medium (or media in other terms) does not only have the role of being the carrier of the message but it is also the message that shapes people's views and perceptions (McLuhan, 1967). McLuhan, based on the idea of "medium is the message" gave examples to support his claim in his book Understanding Media: The Extensions of Man published in 1964. According to McLuhan, the content of any medium is always another medium. For instance, the content of writing is speech; the written word is the content of print; and print can be seen as the content of the telegraph (McLuhan, 1964).
Another important concept coined by McLuhan is "global village". This concept was introduced in the 1960s to say that mass media will spread all over the world and make the world become a global village (McLuhan, 1962). According to McLuhan, the electronic interdependence of today's world produces a world in the sense of "global village". The global village has been created by the instant electronic information movement according to McLuhan.
McLuhan believed in the usefulness of communication technologies. One of the most important emphases McLuhan made was about drawing attention with his findings about the global communication revolution. According to McLuhan, TV has been a critical invention that ensures that nothing remains a secret, and that eliminates privacy, and he believed that the change of societies is possible with the development of communication tools in various forms. McLuhan made one of the most important predictions of the 20th century. This was the Internet.
In contemporary world, social media is used by millions of user all over the world. New technologies have turned the world into a "global village" Although McLuhan said almost 60 years ago, his ideas about media (medium is the message) and the "global village" concept are still relevant today.
References
McLuhan, M. (1962), The Gutenberg Galaxy: The making of typographic man. London: Routledge.
McLuhan M. (1964), Understanding Media: The Extensions of Man by Marshall McLuhan, McGraw Hill
McLuhan, M. (1967). The Medium is the Massage: An Inventory of Effects. London: Penguin Press.
Leaving no one behind with Fiqh for person with disability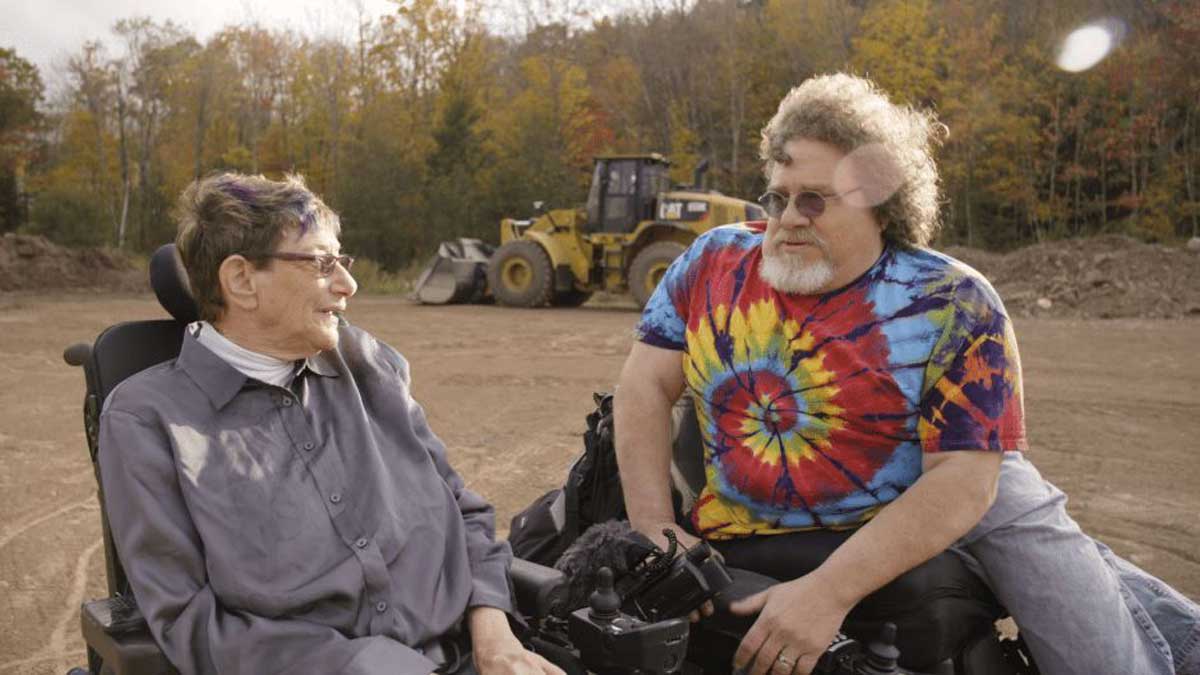 As I watch the new Netflix documentary, Crip Camp: A Disability Revolution produced by former President Barrack Obama and Michelle Obama, I realize thatthere is an urgent need for grassroot activism to support disability religious rights to pave the way towards greater equality. The movie highlights disabled summer campers who fight for the realization disability rights in 1970s, at the time when they were largely ignored by the state.
And does Indonesia need A Disability Revolution?
According to a study by Monash University, it is estimated that the disability prevalence rate in Indonesia is between 4% and 11%. There are several causes of disability, ranging from malnutrition, diseases, ageing population, natural disaster, and accident. Unfortunately, due to social stigma in the society against people with disability, the disability statistical figures may be underreported.
The Indonesian government has been actively involved in international convention by ratifying United Nations Convention on the Rights of Persons with Disabilities (UNCRPD) in 2007 and issued the law no. 8 of 2016 on rights of persons with disabilities to comply with human rights standards. But, at the same time the law faces some stagnate situation regarding improved well-beings of people with disabilities because disability prejudices are still at the heart of this tension.
For example, disabled children are less likely to attend formal education because of lacking inclusive schools. In public places, ramps and accessible information are not easily available. Zooming into the workforce, Indonesian 2010 census reported that only 26,4% people with severe disabilities were employed in formal sectors. This resulted in high rate of self-employment among people with severe disabilities. Many people with mental disability, such as bipolar disorder, have to conceal their condition for the fear of losing jobs.
A research found that discriminations against people with disabilities in developing countries, including Indonesia, caused a loss of up to 7% of Gross Domestic Product(imagine : what if a genius with severe disability like the late Professor Stephen Hawking had never been employed at university?).
Women with disabilities even suffered more from double prejudices, by their gender and their disabilities. What makes thing more difficult for disabled citizens is that, despite of some disabilities laws and ministerial decrees, they were poorly enforced. This explains the urgency of ending this discrimination from a social-economic developmental perspective.
As the largest Muslim majority country in the world, Fiqh (Islamic jurisdiction) for person with disability remains important to safeguard equal religious rights. As a non-disabled Muslim woman, being able to perform Islamic prayer (shalat) properly help me increase my mental wellbeing during this unprecedented time.
Unfortunately, there are still some Muslims who believe that disabilities are by-products of witchcrafts (sihr) or demons (syaitan) which can be healed only by involving spirits and enchanting some quranic verses. Further, in Islamic law per se, there is no specific term which can encompass all disabilities.
"Fiqh for person with disability is very important because the society has yet to accommodate special needs for people with disabilities in performing religious rituals. For example, how does Islam regulate the wudlu(ablution) taken by a man/woman without arms? Considering that Islamic law obligates that someone must wash one's arm up to elbow during wudlu. And will the wheelchair be considered as najis(impure) inside the mosque?" said Mr. Bahrul Fuad, a disabled person and board member of AIDRAN (Australia-Indonesia Disability Research and Advocacy Network).
Mr. Ahmad Ma'ruf, the Disability Program Team Leader of Muhammadiyah, the second largest and most influential Islamic organization in Indonesia after Nadlatul Ulama (NU), even posed critical questions:"What if persons with hearing impairment wish to get married and say ijabqabul (Islamic marriage vows), will they use sign language? Because religious court has yet to regulate the sign language issue. And who has the authority to validate the sign language as "legally correct" in Islamic marriage? What if a man with wheelchair wishes to be an imam (leader of a congregational prayer)? Is he allowed to do that, given the fact that many people still interpret explicitly the regulation that makmum (member of a congregational prayer) must follow movements of imam? What if there is no accessible ablution facility in a mosque? Should a person with disability performs tayamum (dried ablution)?"
To address this issue, NUand Muhammadiyah issued Fiqh for person with disability and raise awareness of the public concerning equality for disabled communities. NU even collaborated with the Ministry of Religious Affairs to disseminate the Fiqhto mosques nationwide.
Fiqh for person with disability will fulfil civil rights of disabled community comprehensively, ranging from ubudiyah(religious rituals),muamalah(interpersonal relation), to sahusiah(public policy). This Fiqh will also protect rights of disabled women, as the most marginalized group.
To ensure the smooth implementation of the Fiqh, the government, civil societies, disabled people organizations, religious leaders, and experts of Islamic law should collaborate for accountable monitoring and evaluation. Regular capacity buildings for judges, teachers, and village officials should also be organized.
Finally, political buy-in through Perda(regional regulation)and guidelines should be issued to strengthen government officials' commitment to enforce the Fiqh. For example, the Special Province of Aceh under Syariah law have regularly issued qanun(regional regulations subjected to Islamic stipulations).
Historically speaking, during the Umayyad Caliph era in the 700s, the Caliph Al-Waleed ibn 'Abdul Malik accommodated health treatment needs for his population with disabilities through the provision of health care clinics within all his jurisdictional provinces. This idea was emulated by Caliph Umar Bin Abdul Aziz who hired support services workers for people with disabilities. This initiative resulted in social and legal impacts worldwide, in which a broad array of laws on disabilities were enacted.
In making public policy for citizens with disabilities, the government of Indonesia should not paint disabilities situation with a broad brush. Rather, Fiqhfor persons with disabilities must be taken into consideration seriously. Otherwise, there will be far-reaching consequences on well-beings of people with disabilities in the long run.
This Fiqhis a beacon of hope for future generations, to leave no one behind.
As put forward by a member of Crip Camp: "If you don't demand what you believe for yourself, you're not gonna get it".
Good Parenting Reduces the Divorce Rate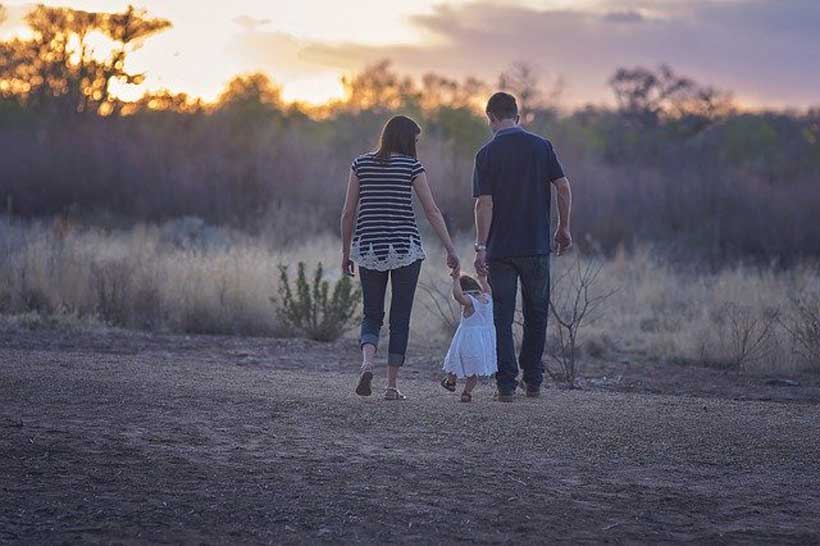 Divorce is a very stressful event. Apart from having a bad impact on children, divorce has a major impact on the survival of the husband and wife who experience it. Divorced couples visit psychiatric clinics and hospitals more than couples from intact families. Divorced couples experience anxiety, depression, feelings of anger, feelings of incompetence, rejection, and loneliness.
In Indonesia, the divorce rate from year to year shows an increasing trend. The Ministry of Religious Affairs of the Republic of Indonesia reports that since 2015 until now there has been an increase in the divorce rate. In 2015 there were 394,246 cases, in 2016 it increased to 401,717 cases, then in 2017 it increased to 415,510 cases, as well as in 2018 it continued to increase to 444,358 cases, and by 2020, per August the number had reached 306,688 cases.
The increase in the divorce rate from year to year has serious consequences in families. Conflict during the process of parental divorce and separation has a negative impact on the physical and psychological well-being of all family members. Quite a number of research results show that divorce has a negative effect on all family members, especially children. The results of Amato's research in 2011 with a meta-analysis approach to 67 study results showed that children from divorced families had lower academic achievement, behavior, psychological adjustment, self-concept and social relations than children from intact families.
Based on In the author's empirical observation, the ending of marital status for a particular family also brings several social impacts, for example: narrowing social networks which results in a lack of social support, causes negative life experiences and psychological suffering, and causes economic hardship for women.
Thus rather than that, a marriage which basically originates from an agreement between two parties, so if there is a divorce, it is certain that both parties will suffer losses. Even children from marriages who divorce will share such losses. Then, what factors cause divorce? In my opinion, the substantial cause of divorce is the parenting concept of a married couple.
Good Parenting
Parenting, generally known by the public as a pattern of parenting parents towards their children. This assumption is not completely wrong, but it must be straightened out that parenting is an ideal household conceptualization. Of course, you have to move from a husband and wife long before you have children. A husband and wife have had to discuss it long ago so that in various desired manifestations it can be carried out harmoniously together.
Parents (married couples), basically forming their children until they reach maturity will not be separated from the influence of their world. The mode of reflection on the relationship between parent and child is a complex activity that includes many specific attitudes and behaviors that work separately and collectively to influence the child's outcome and the emotional bonds in which parental behavior is expressed.
In this case, parenting can be explained in terms of two components, namely parental responsiveness and parental demandness. Parents' demands are the extent to which parents set guidelines for their children and how their discipline is based on these guidelines. Parental responsiveness is an emotional characteristic of parenting. Responsiveness continues to the extent to which parents support their children and meet the children's needs. Both responsive and demanding parenting have been linked to securing attachment to children. Referring to Baumrind (1971), he identifies three parenting styles, namely: authoritative, authoritarian, and permissive with responsive and demanding concepts in mind.
Authoritative parentingis a condition of authoritative parents as a combination of demands and responsiveness. They make logical demands, set boundaries and demand children's obedience, while at the same time, they are friendly, accept the child's point of view, and encourage children's participation in decision-making and often seek their children's views in family considerations and decisions. This type of parent is then referred to as the type of parent who monitors and disciplines their children fairly, while being very supportive at the same time.
Authoritarian parenting, a demanding and unresponsive parental condition. They engage in little reciprocal interaction with children and expect them to accept adult demands without question. Strict socialization techniques (threads, commands, physical strength, love withdrawal) are used by parents who are authoritarian and withhold self-expression and independence. Authoritarian parents tend to set high standards and guidelines and require compliance. Authoritarian parents attribute love to success and not nurturing like the other two parenting styles.
Permissive parenting, consists of several clear and predictable rules due to inconstant follow-up and neglected bad behavior, neutral or positive affective tone. They give children a high degree of freedom and do not restrain their behavior unless physical injury involves. Permissive parenting shows an overly tolerant approach to socialization with responsive and non-demanding parenting behavior. These parents are nurturing and accepting, but at the same time they avoid imposing demands and controls on the child's behavior. They have little or no hope for their children and often see their children as friends and have few boundaries.
Based on the three parenting models above that the author has reviewed and conducted a literature review, it is clear that the Good Parenting pattern that must be applied by a husband and wife is authoritative parenting. This concept implies a condition in which a positive influence on the realm of a child's life until he grows up on the aspects of education and psychological well-being is formed.
A positive parent-child relationship illustrates that the family will survive in harmony so that it becomes the foundation of a healthy home and community environment. The influence of the parents on the whole life of the child means the influence from birth to adulthood due to the parents. Children spend most of their time at home and the attitudes, behavior, standard of living, and communication of parents with their children have a major impact on the child's future life. If their parents are too strict or too obedient, it has a negative impact on their life. But the supportive, caring and flexible attitude of the parents results in a psychologically and mentally healthy child.
Parents (a married couple) should adopt an authoritative parenting style and practically apply it when dealing with their children. They are the backbone of a nation and the nation's future depends on their psychosocial development. Healthy parents can produce healthy children in exchange for a healthy nation. On the other hand, unhealthy parents (husband and wife) will have a bad influence, a small example is divorce. And this is a burden for the nation.