A Humanist's Perspective on What it means to be Human
"Impoverished is he who can predict economic trends but who does not well understand his own self." ~ Christian Smith
There is a book, which came out some six years ago, which ought to be read by every person concerned with the sorry trend that our civilization has taken in the last twenty years or so. The author of the book is the William R. Kenan professor of sociology Christian Smith of Notre Dame University.
He directs the Center for the Study of Religion and Society as well as the Center for Social Research at the same institution. The title of the book is What is a Person? Rethinking Humanity, Social Life and the Moral Good from the Person Up.
Here are a few particularly meaningful excerpts from Smith's book: "When we look at the models of the human operative in, say, exchange theory, social control theory, rational choice, functionalism, network theory, evolutionary theory, sociobiology, or sociological Marxism, we may recognize certain aspects of our lives in them. Otherwise the theories would feel completely alien and implausible to us. But I suspect that few of us recognize in those theories what we understand to be most important about our own selves as people. Something about them fails to capture our deep subjective experience as persons, crucial dimensions of the richness of our own lived lives, what thinkers in previous ages might have called our 'souls' or 'hearts'… There is nothing new under the sun. And so the case I build contains no particularly novel ideas… I mostly weave together certain perspectives and insights that others have already expressed… In the wake of the postmodernist critique from the humanities in the face of the rapidly growing power of biotechnology and genetic engineering in the natural sciences, many people today stand uncertain about the meaning or lucidity of the very notion of a coherent self or person, unclear about what a person essentially is or might be whose dignity might be worth preserving, as technological capabilities to reconfigure the human expand."
Those short excerpts give us a concise idea or the essence of the book. No doubt some critics, especially those who tend to superficially remain at the surface of the human condition, may well turn them against its author and end up branding him as deficient in originality, a sort of reinventing of the wheel; but that would be quite shortsighted and may hint at a desire to sidestep the issue.
In point of fact what Smith is doing is debunking the mistaken idea that science, morality, politics, and philosophy are separate matters, separate compartmentalized universes that don't, and need not intersect — a byproduct of the ill-conceived paradigm demanding the social sciences emulate the natural sciences. This is commonly known as the problem of the two cultures going back to mid-19th century and even to Vico's baroque era.
What Smith is actually proposing is a compelling case for cross-disciplinary curiosity as a testament to the power of the synthesizer as a storyteller, weaving together existing ideas to illuminate the subject for a new angle and in richer light. He is proposing a bridge by which to cross the abyss separating the two cultures; a refreshing alternative view from the orthodox "scientific" one peddled by today's logical positivists concerned with the how and the instrumentality of things and blissfully ignorant and unconcerned with the why. His is a holistic approach to reality.
This view was nothing novel in the Renaissance when the likes of Leonardo and Michelangelo easily perceived the interrelation not only between the arts but also between the sciences and the arts. Smith is proposing nothing short than a remixing of culture as applied to intellectual inquiry and the sciences in the style of the medieval and Renaissance florilegium, not to speak of the Socratic injunction "know thyself" or the Socratic warning that "the unexamined life is not worth living."
The book will immediately appeal to anyone who thinks, or at least suspects, that natural science can offer only limited insight on religion, mind, and emotions. We have far more and different ways of knowing than the logic of the experiment and the determinism of behaviorism. People are more complex and dynamic than that. As Vico, Kant, Croce and Erick Fromm have shown us moderns and post-moderns, man can be understood but not explained like a machine. Similarly this book challenges the crude reductionism and materialism of logical positivism reducing everything past and present, including religion, to a rational choice and conceiving the mind as nothing but a computer of flesh called brain.
But being human involves more than rational choices and genetic compulsions. In short the book is a scholarly valiant attempt to overcome the wide disjuncture between what much of our research claims and assumes about the world and what we are, as persons, who undertake such research to begin with. It confronts the usually sidestepped question "what are we as human beings?"
None other than Nicholas Wolsterstorff, a renowned professor of philosophy and theology at Yale University, currently the Noah Porter Emeritus professor of Philosophical Theology and Religious Studies and a member of Yale's Institute for Advanced Studies in Culture, has praised the book as a sterling example of a social scientist who boldly employs the resources of philosophy to deepen, clarify, and enrich his own field. He further tells us that "it is lucidly organized, philosophically sophisticated, written in clear prose. For me, a philosopher rather than a social scientist, Smith's way of typologizing and critiquing the main options in his field was extraordinarily illuminating. It's a terrific contribution to a topic of fundamental importance."
Indeed, the book (especially in chapter 7) provides an account of the human good that underpins the humanistic endeavor of sociology and it does so relying on Aristotelian Personalism. It is thus able to uncover the moral projects that are smuggled into sociological accounts.
The logical positivist loves to claim that his work is value-neutral. Yet even the father of value-neutrality, Weber, clearly recognized in his Objectivity essay that all scientific endeavor presupposes specific value-commitments. The ineluctable fact remains that despite its pretensions at value-neutrality, sociology assumes some conception of the human good, justice, and human dignity. Such theories have a responsibility to articulate their hidden visions and the hidden aspirations of the good, and put an end to the deep incoherence and self-delusion which this denial by modern man involves.
Thus, finding much current thinking on personhood to be confusing or misleading, Smith looks for inspiration in critical realism and personalism and he begins with Aristotle's personalism. Drawing on these ideas, he constructs a theory of personhood that forges a middle path between the extremes of positivist science and relativism.
As Aristostle has well taught us, virtue lies in the middle between extremes and dwells in harmony. Which is to say, the search for the self is hardly a search to be conducted by a neuroscientist's research into the human brain. What unfortunately obtains nowadays is the postulating of the dichotomy of psychology/cognition with sometimes a nobles oblige sort of concession granted to cognition as being buttressed by emotions. But the controlling paradigm remains one of desire and sheer utility heavily influenced by schemas of economic entrepreneurship and opportunity.
What is sadly lacking in all this is a serious meditation on the grand existential questions supplied by philosophy and theology, the answers to which determines our view of ourselves, our expectation of others, and our conception of what makes a good society. This book is an attempt at correcting such an omission in the sense that it confronts the basic paradox of the social sciences — their preoccupation with describing and analyzing human activities, cultures, and social structures but falling short on the core understanding of the human condition — and tackles the four fundamental flaws of social science in defining personhood.
The first disconnect Smith addresses head on is that of social science theories. As we have observed in the initial excerpts from the book, Smith contends that despite their interesting and illuminating principles about social life, they fail to fully represent our actual complex dimensions as human beings.
The second disjoint deals with the gap between the social sciences' depiction of human beings and the moral and political beliefs that many social scientists embrace as individuals, yet few of their theories actually reflect those beliefs. Smith writes that "much theory portrays humans as essentially governed by external social influences, competing socially for material resources, strategically manipulating public presentations of the self, struggling with rivals for power and status, cobbling identities through fluid assemblies of scripted roles, rationalizing actions with post hoc discursive justifications, and otherwise behaving, thinking, and feeling in ways that are commonly predictable by variable attributes and categories according to which their lives can be broken down, measured, and statistically modeled."
Smith's third focal point explores sociologists' preoccupation with conceptualizing social structures at the expense of understanding what actually gave rise to them, or how the nature of individual personhood effects them. He writes that "Much of sociology simply takes social structures for granted and focuses instead on how they shape human outcomes… but a good theory of the origins of social structures needs to be rooted in a larger theory about the nature of human persons."
An finally Smith takes on what's perhaps the greatest gap of all — our modern uncertainties about the human self and person as we grapple with concepts like humanoid robotics, synthetic biology, and other technology-driven facets of mankind's evolution which tend to make us think of the self as nothing else than a machine or a computer. There is little doubt that Smith has dared to address some crucial questions in social theory and philosophy and has done it from a very original perspective. He has introduced into sociology a systematic discussion of ontological issues. It is to be hoped that this book will make sociologists realize that they will not be able to move forward unless they come to grip with Smith's questions and consider alternatives to neo-positivist sociological orthodoxy and political correctness.
Personhood and the question "what is a person" has been a perennial concern of philosophers and theologians from times immemorial. But, Christian Smith argues that it also lies at the center of the social scientist's quest to interpret and explain social life. In this ambitious book, he presents us with a new model for social theory; one that does justice to the best of our humanistic visions of people, life, and society. He demonstrates the importance of personhood to our understanding of social structures. From there he broadens his scope to consider how we can know what is good in personal and social life and what sociology can tell us about human rights and dignity.
Those reflections by Smith offer nothing short than an inspiring vision of a social science committed to the pursuit of interpretive understanding and general knowledge in the service of truth and the moral good rather than in the service of mere profits and economic prosperity. Socrates, Plato and Aristotle would heartily approve.
N.B. This article appeared in Ovi magazine on May 18, 2013. It was relevant three years ago, it is even more relevant today, the era of alternate facts and post-truth.
Musings of a journalist – Part 3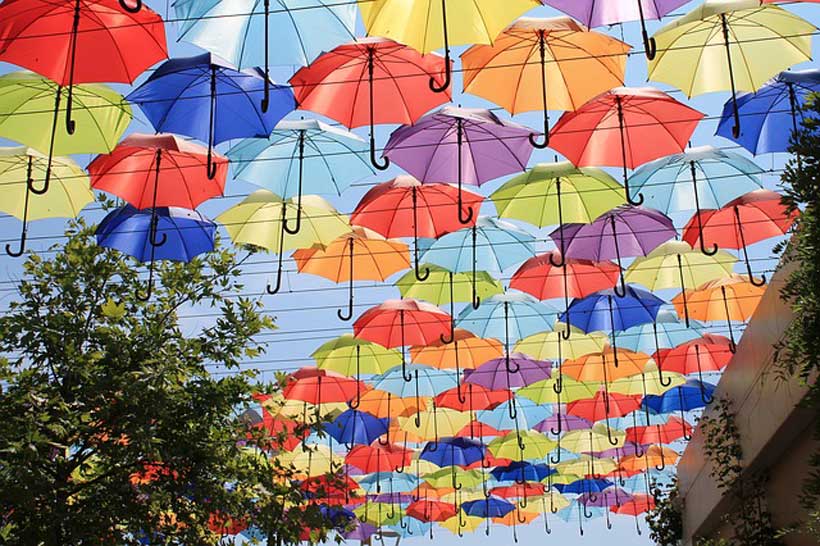 The entire idea of writing this is that as journalists we find ourselves finding and scratching other people's truths. However, we often escape from our own. The idea of writing this is to come closer to my own truth and to stay connected with it.
Some good things have also happened since January. I believe I fell in love with someone for a while, fell out of love with them recently and am waiting to feel in love with them again. The strongest learning I've had about love is that it's not permanent. It comes and goes in tides and we must persevere to know when the next tide will come. People who expect love to be permanent have either lost themselves in love or are blinded by it, both of which might lead to delusions. I think my style of loving is more like a realist who gives into delusions once in a while but gets back to reality. Might sound sad, but this is the sad reality of long relationships. People can fall out of love and fall in love with the same person at different points of time. Lovers just need to wait for the right timing. And don't let this fool you – there might be no right timing for lovers, but that doesn't mean that love does not exist between them. It simply means that the timing was, is and never will be right.
One more messed up thing about me is that there was once a time I had no friends and I wanted friends more than anything else. Now that I have friends, I think it feels like a burden to be responsible for people's emotions. To build these connections and promises of a lifetime when I might not even be in the same country after 3 months. But does that matter? Some people might not be in this world after 3 months! Some people might be terminal. Should that stop us from connecting with them at a deeper level? Maybe some connections are deeper because we know they are short lived. Maybe some connections are not so deep because we know they ebb and flow like tides, with different intensity of feelings at different points in time. What is a good measure for judging connections? Depth or time? I think both measures fail. One of the mysteries of this world is how to judge the quality of a connection. I am yet to understand how.
Another realization I've had these past few months is that without love we are little. But without self respect we are nothing. Without alcohol, I do feel a sense of anxiety every once in a while. Coffee makes up for that. We move from one vice to the next. I also know that coffee is not the best for my health, but I still know it's better than alcohol. A good sense of creating better addictions is something I'm trying to incorporate in my life.
Since the last few months, I have been afraid of death. And I have learned to overcome it. I've learned to live in the present moment. I've learned to live by projecting a future I want into this world. I've learned to trust myself and rebuild myself. And with this piece of writing. I've rebuilt a sense of trust and truth in myself.
In the last six months I was also selected for an apprentice hub where I was mentored for my NGO by Priyanka Jha, Miss International 2004 and Miss India top 5. I also had the privilege of being selected for the Global Governance Initiative and am impressed by my attendance and participation in the fellowship. I wrote a five thousand word thesis about the negative impact of social media as a part of the fellowship. I cannot imagine having written a five thousand word thesis ever before. Now I'll be starting a course by MIT in May called MIT bootcamp. I'm building my start-up on the side and also working for my NGO – Coral Warriors. I've also been interviewed by some publications for my NGO and have been working on expanding the board of directors. I've tried to get an internship in consulting but have failed quite strongly till now. I might not have to continue failing if the opportunity arises. That's the beautiful part about failing – we fail back to back and one day life surprises us. Some more things I really want to do is develop a sense of routine, build my sense of peace, go for treks, feel more connected with myself, not agree with people blindly to ensure a continued relationship with them and get more political like I was before. Perhaps while reflecting on the first six months (almost six months of 2022), I cannot help but reflect on what I want the next six months to look like.
I want them to be filled with a deep sense of purpose and belonging. I want to be humble. I want to feel more connected. I want to feel like I am creating a positive impact, like my life has meaning. I also want to work towards getting a Masters degree. Most of all, I wish to stay connected with my truth through all this. To not forget my past in a fury of this madness. To remember what pain feels like and live everyday with gratitude. Being a believer of manifestation, I want to manifest my goals and dreams for myself, but only those that bring me peace.
This is my truth and I am glad to be sharing it with you.
Musings of a journalist – Part 2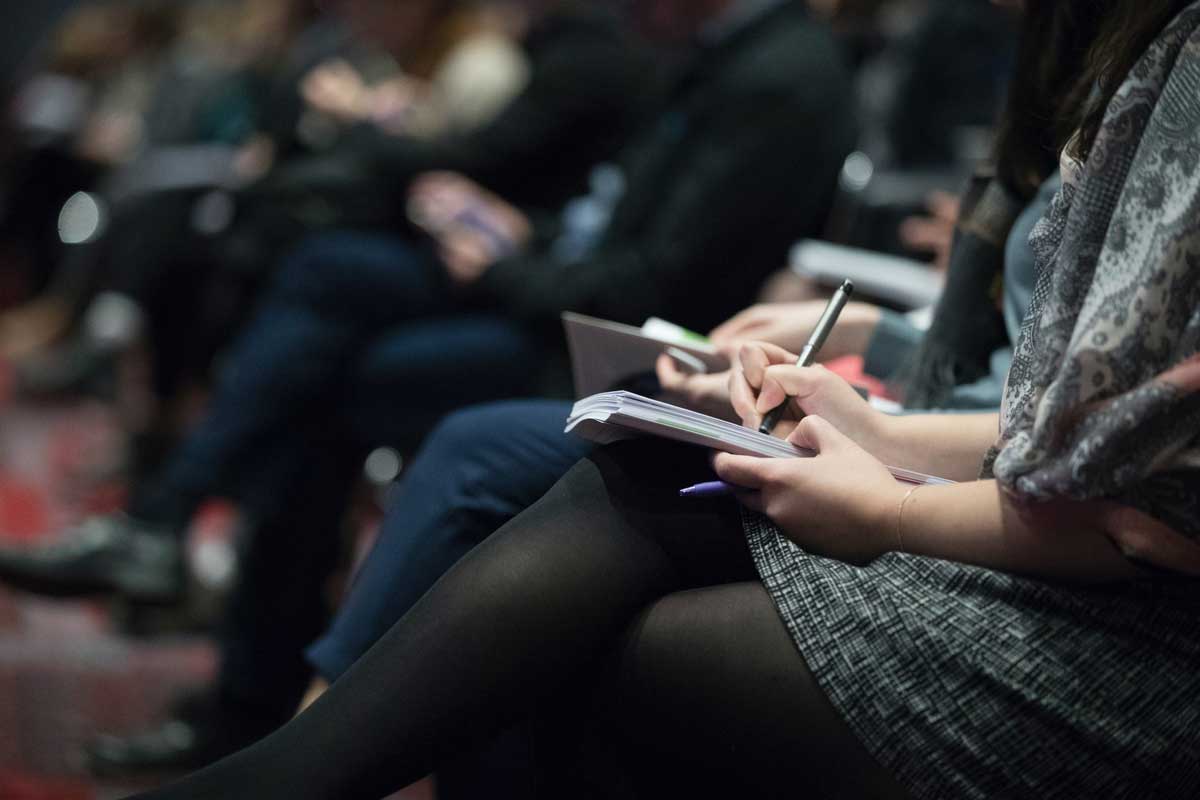 The entire idea of writing this is that as journalists we find ourselves finding and scratching other people's truths. However, we often escape from our own. The idea of writing this is to come closer to my own truth and to stay connected with it.
Since I'm writing this to come to terms with my own reality, it's also a good idea to reflect on how I feel when people ask me – "How do you manage your time?" or "You are doing so much!" or "Your story is inspiring." To be honest, people are saying this to me to encourage me and motivate me, but as someone who is used to doubting and second guessing myself, the only impact that words like this have on me in the short term is – IMPOSTER SYNDROME. I remember battling it at university where I felt like a constant imposter amidst people who were doing so much more than me. I know we must not compare ourselves to others but it's a mistake of the past.
Today, I feel like an imposter where people feel like I am doing a lot and being a lot, when I don't perceive myself to be doing anything at all! For someone who spends their day feeling like they've wasted their time, there's a cognitive gap in their understanding that they might have actually done something productive. I struggle with feeling productive and feel like a fake version of myself on most days where people can't see the real me. Most people might see a list of things I've done and imagine I'm being my best self when perhaps I'm not. Someone please tell me – What's a good way to tell someone who pedestalizes me that I don't deserve to be pedestalized? What's a polite way to ask them to not look up to my achievements because I have none.
The last six months of my life have been hyper stressful. I got rejected from the IVY League university to which I had applied and life hasn't been the same since. It's taken a while for me to accept the fact that I might have made some decisions in the past, which are of course reversible in due course of time, but it will take time. However, on a positive note, I did not see myself here one year ago. I got into a university in the UK which is still over the caliber my grades represent. I have realized one thing about academia. There are no second chances, you need to start from scratch.
In the last six months, I also believe the usage of my social media has increased, thereby causing a decline in my overall wellness. Perhaps, my university roommate has been smart in deleting the app overall but I am aware she lapses every once in a while when she feels the urge to check the internet. But her lapses exist once in six months. And mine from social media would be like twelve hours. I want to be immune to social media and delete the apps eventually. But of course, Instagram is a tool for business and I do believe in my ability to monetize the application, perhaps like others who want to be influencers but have no future in the field. Ouch! But yes, honestly, either put yourself out there and start now or never.
Since January began, I have watched the entire Oscar nominations list, almost, barring five movies I'm going to have to pirate because selections on Netflix suck. Despite accomplishing my almost 52 movies/ series and 52 book goals (26 books by June and 26 more by December), despite being on track, I feel flung off. There is no sense of pleasure in doing it anymore. Why does someone even read 26 books in 6 months? Someone might read one book and derive enough information out of it which someone who reads 26 books might miss out on. I find the reading 52 books goal displeasurable right now. I don't see the meaning in it except knowing that it creates a good sense of ego. Yay, I'm reading more than most people. Yay, I probably know more than them about this world and how it works. Or yay, I'm not as dumb as I thought three years ago.
Honestly, the first time I read 52 books a year, last year, it was like an achievement. But now it feels just like another addiction to keep my day going. I really need other better hobbies to keep me engaged. Reading is not the only important thing. Lately, I've realized we need to apply what we read. And the truth is when we start applying our readings to the real world, there is very little time for reading left. I wonder is this realization why most people stop reading in their twenties? Is this why my father stopped reading in his twenties? I seriously wonder why people who were avid readers and dreamers once have now stopped reading. Did life hit them or did they realize they had to get up from books and start hitting life?
Musings of a journalist – Part 1
The entire idea of writing this is that as journalists we find ourselves finding and scratching other people's truths. However, we often escape from our own. The idea of writing this is to come closer to my own truth and to stay connected with it.
I'm writing today to be honest with myself about the last six months of my life. As an adult, we often start to build different personalities around different people and lose our real selves in the process. This is a documentation of my truth so I can remember it for myself. In January, I went to the Maldives, came back as a master scuba diver. That was the highlight of my month. If you ask me to look back and think about it, rarely will I be able to remember any specific moment of any month. Rather I remember the feelings and some key moments overall, without remembering a timeline. That is what most of our adult lives might look like. We play them back in highlights.
As a 23 year old, I often feel the guilt of not having a full time job like other traditional people my age. Despite running my own venture, I am often faced with general ups and downs that come with entrepreneurship. People fantasize being your own boss, but it is harder than it seems. On most days, when people look up to me and praise me for having started my own venture, I feel a deep sense of self doubt, more like imposter's syndrome. Life isn't as easy as it looks. People might see the ups because it's easier to share them but they rarely see the downs.
For almost 2 years, I had developed an alcohol addiction of sorts. Drinking a bottle of wine every week was almost normal. I didn't think twice before doing it but it left me with a deep sense of guilt every time I did. Overcoming that guilt is a huge part of adulthood. And to some extent, I've realized I am what they call a 'sober alcoholic'. I might be sober now, even since the last odd one year perhaps but that doesn't make me sober. I find my mind drifting towards drinking every now and then and it takes a whole lot of effort to remind myself how privileged I am to have the life I have. It takes a lot to know that I might be surrounded by people who drink but might not want to do it myself. From the person who needed to have a glass of anything bitter when I entered a nightclub, I'm now perfectly comfortable simply being on a glass of water. I'm trying to enjoy life without any dependencies. It's been hard but I'm incredibly proud of what I have achieved mentally by distancing myself from alcohol over the last eight months. Other people might not know a thing about the battles I've fought internally and they might not even be there to applaud me or celebrate it. But I'm glad to have done this for myself alone. It is truly something I have done alone and I am happy to take all the credit for it. My own parents, little do they know about this battle I've fought with myself. Little do they know about my journey towards greater self respect.
Diving had a huge role to play in my decision to quit drinking. I knew I was in a privileged position to be able to dive. How many people can experience the wonders of the ocean? The universe chose me and I could not let it down.
In January, I also found myself more involved in ISKCON, the Krishna consciousness movement. I have a weird relationship with God, on some days I believe in the universe more than anything else, on other days I struggle even to believe in myself. I don't know what's morally right and wrong even now. I'm trying to access it situationally but I've realized that coming back to the shelter of my parents house has perhaps disconnected me with the realities of the real world. Perhaps morals are not situational when we are in a privileged position. Perhaps the lines between right and wrong feel stronger than ever before because we find it even more difficult to empathize with what's morally wrong. Perhaps people who are privileged might not need to engage in morally wrong activities and they might be able to dissociate with them more frequently. Is moral correctness a mere product of privilege? I am sometimes forced to wonder. Many friends I have at ISKCON have often told me about their thoughts on moral correctness however I find myself unable to relate to them since their morals are briefly defined. Do I really belong with them? On some days, I then remember that the Bhagavad Gita's protagonist Arjuna fought a war endorsed by none other than Lord Krishna himself. Perhaps we might not understand the ways of the world and defining morals objectively is a modern debatable creation.
Joining the ISKCON temple did connect me with people who I am afraid to disagree with. I have a normally argumentative and disagreeable personality fueled by strong opinions on gender, international politics, global affairs, literatures, the sufi movement and breaking news. As someone who frequented arguments at university on politics and to some extent now chooses to associate with people based on their political leanings, the apolitical yet spiritual environment at ISKCON baffles me. I had read in some of my favorite books that we must not argue over politics with friends. Some even wiser books suggested that we must be aware and cautious about our friends' political leanings because they might act on them. Perhaps thought is a dangerous thing too. Most people I have interacted with at ISKCON are largely apolitical, which some might argue is again a product of privilege. In a situation where onion prices don't matter and we do form the Hindu majority of this country, or are anything but muslim, it is rather convinient to be apolitical. The calm aura of people I have met at ISKCON is largely baffling to me. The absence of political discourse, often a source of major conversation addiction between me and some of my closest friends, makes me feel comfortable yet strangely out of place. I sense that I'm beginning to inhabit spaces which I had long outgrown. Or am I just going back to my comfort zone which I was kicked out of in a liberal university atmosphere like Ashoka? I believe the monk at ISKCON would gladly agree that liberal institutions might have a long lasting negative impact on our minds. Nothing else explains why I feel out of place despite being comfortable and feeling a strange sense of trust, one which political arguments were never good at creating. I have built some great friends I trust at ISKCON and I am grateful to the universe for that.
Honestly, ever since I have joined ISKCON, I feel increasingly lost. I'm not sure if the feeling exists because I am more lost now than before or because I'm only beginning to accept my own sense of being lost which was present in me all along. I'm not sure which it is.
At university, I found myself connected with a certain loneliness I felt within and I was still able to operate, from a space of lacking. It did not immobilize me. Living in my parents home has given me a renewed sense of hope which scares me. The world is a hopeful place than what my parents house makes it seem. This false sheltered hope has really not prepared me for the real world – and this, my dear reader is what scares me the most. This might sound messed up but perhaps I am so used to being out of my comfort zone that it's normal for me to not be comfortable. When I do find myself in my comfort zone, I am finally beginning to dread it. My comfort zone makes me uncomfortable and I think it's because social media has convinced me that real learning happens outside the comfort zone. Is it just another cliche saying we might find painted on New York ghetto walls? Get outside your comfort zone, huh?