Revisiting the Cultural Values of the EU's Founding Fathers
"If the religious and Christian substratum of this continent is marginalized in its role as inspiration of ethical and social efficacy, we would be negating not only the past heritage of Europe but a future worthy of European man—and by that I mean every European Man, be he a believer or a non believer."–John-Paul II to the European Parliament on 11 October 1988.
In the perilous and turbulent times in which we live, on both sides of the Atlantic, perhaps the time is ripe to revisit the origins of the European Union, its ideals and its vision, as expressed by its founding fathers.
There is a fashionable popular notion, both in and out of academia, that the polity that constitutes the EU was conceived by its founding fathers as a very lose trading confederation for the sole purpose of avoiding a third world war and insure material progress and prosperity to the continent of Europe. It was, in other words a mere project for peace and prosperity requiring little surrender of nationalism and sovereignty but later it was misguidedly transformed into a mega-nation and the quest for political military power to better be able to confront other economic-military giants such as the US, China, Russia, India. Nothing wrong with the hope and the quest for perpetual peace and prosperity brought about by a robust economy, which in some way has been partly fulfilled. But the question arises: is this narrative tenable?
Perhaps the best way to answer this thorny issue of the original identity of the EU is by focusing on the thought of four of the EU founding fathers, namely French Foreign Minister Robert Schuman, West German Chancellor Konrad Adenauer, Italian Prime Minister Alcide De Gasperi, and Jean Monnet. We shall endeavor to determine if the above described rather mercantile notion is tenable or if, to the contrary, those founding fathers, all endowed with great political realism and vision, wished to give a soul to Europe by which to reclaim its heritage and recognize itself. This article is a schematic outline of the issue as developed over a decade and then published in three books on the EU: A New Europe in Search of its Soul (2005), Europe Beyond the Euro (2012, available for free in Ovi magazine bookstore) and Europa: an Idea and a Journey (2012).
As we examine the lives of those three founding EU fathers, let us keep in mind the rich symbolism of the simple historical fact that in 1951, before beginning the delicate negotiations leading to the adoption of the Treaty of Paris, those founding fathers met in a Benedictine monastery on the Rhine for meditation and prayer. St. Benedict, who established the first monastery in Western Europe at Monte Cassino, is in fact the patron saint of the whole continent of Europe. It was Schuman who once quipped "I never feel so European as when I enter a cathedral."
But before we get ahead of ourselves let's back pedal to 1940 when Schuman was arrested for acts of resistance and protestation at Nazi methods. He was interrogated by the Gestapo. Thanks to an honorable German he was saved from being sent to Dachau. Transferred as a personal prisoner of the vicious Nazi Gauleiter Joseph Buerckel, he escaped in 1942 and joined the French Resistance. After the war Schuman rose to great prominence. He was Minister of Finance, then briefly Prime Minister from 1947–1948 becoming Foreign Minister in the latter year. On May 9, 1950, seeking to remove the main causes of post-war Franco-German tension and adopting a scheme of Jean Monnet, Schuman invited the Germans to jointly manage their coal and steel industries. This formed the basis of the European Coal and Steel Community, which eventually evolved into the European Union. This became known as the Schuman Declaration, and to this day May 9 is designated Europe Day.
Schuman later served as Minister of Justice and first President of the European Parliamentary Assembly which bestowed on him by acclamation the title 'Father of Europe'. The other who received the same honor was Jean Monnet. Celibate, modest and un-ostentatious, Schuman was an intensely religious man and was strongly influenced by the writings of Pope Pius XII, St. Thomas Aquinas and Jacques Maritain. He is presently a candidate for canonization or elevation to sainthood; a move beyond his striking personal qualities.
His vision for a united Europe was rooted not only in his experiences of two horrific world wars but in his faith and the social teaching of the Catholic Church. The new community was intended to be built on co-operation rather than cut-throat capitalistic entrepreneurial competition; one of the aims of the much-derided Common Agricultural Policy was to help the poorest agricultural workers in Europe; the key concepts from Catholic teaching of solidarity and subsidiarity are also written into European structures. Of course things often have not worked well: but much of this has been to do with rivalry among European nation states, the persistence of an ugly xenophobic type of super-nationalism misguidedly parading as patriotism. It was this kind of rivalry that Schuman and the other founding fathers of the new Europe wanted to eliminate.
In the 92 years since Italy had became united, it had had for Premiers one Protestant, one Jew, several agnostics and several Freemasons, but never a practicing Catholic, until Alcide de Gasperi took office. Not until the birth (in 1910) of the political party now led by Alcide de Gasperi were Catholics of modern Italy free to participate in politics. This was due mainly to the estrangement between the newly formed Italy and the Vatican which felt that the new polity had usurped its temporal holdings in central Italy. At the end of World War I however, a scholarly Sicilian priest named Luigi Sturzo persuaded Pope Benedict XV to let him form a political party of Catholic laymen. Don Luigi promised his followers that he would resolutely avoid church control, and he kept his promise. Don Luigi Sturzo's creation, the Popular Party, set out to bring Christian morality and principles into distinctly non-Christian Italian politics—"a center party of Christian inspiration and oriented toward the left," he called it. In some way Don Sturzo can also be considered a founding father of the EU. Among his early and most promising recruits was a somber man named Alcide de Gasperi.
Like Schuman, De Gasperi came from a border region between Italy and Austria that experienced particularly acute suffering during the wars in Europe. This experience marked him for life, and his suffering helped him to form the conviction that: 'the lesson that all Europeans can learn from their tumultuous past is that the future will not be built through force, nor through a desire to conquer, but by the patient application of the democratic method, the constructive spirit of agreement, and by respect for freedom.
His commitment to Europe was also rooted in his deep faith and guiding principles. A committed Christian, he opposed all forms of totalitarianism. As Chairman of the parliamentary group of the Italian People's Party, he opposed the rise of the fascist party. In 1927 he was imprisoned for his participation in the Aventin movement. Sentenced to four years in jail, he was released after sixteen months when the Church intervened, but was then forced to withdraw from political life for fifteen years, and worked as a junior employee in the Vatican library. But from 1943 he was to occupy various ministerial positions, and continued to oppose unceasingly the powerful Italian Communist Party.
De Gasperi responded immediately to Schuman's call, and worked closely with the latter and with Konrad Adenauer. The key to Adenauer's conception of Christian democracy was the belief that democracy must be based on a "weltanschauung" – a worldview – that provides a complete account of the universe, man, and politics. Adenauer realized that part of the appeal of totalitarianism was the promise of a complete worldview, in contrast to democracy which was seen as a formal procedure that was neutral about outcomes or that simply managed the clash of competing interests. While communism and fascism offered complete worldviews, they were based on "atheistic materialism" which Adenauer steadfastly opposed for reducing the individual to a mere automaton of the state. As he saw it, politics was the struggle between competing weltanschauungen; and democracy could be firmly established in Germany only by possessing a worldview that could compete successfully with Marxism and Nazism. What it needed was a spiritual worldview to replace atheistic materialism and to prevent its own degeneration into egoistic materialism and social Darwinism a la Ayn Rand. That materialism often wears the dress of populism and parades as the champion of the poor and the oppressed.
Fortunately, Adenauer argued, Western democracy had such a universal worldview in Christianity and more particularly in Catholicism. The etymology of the very word Catholic conveys universality. What is striking about Adenauer's position is that he viewed the formation of the Christian Democratic Union in 1945 as a non-denominational party open to all people, while insisting on a platform that stated: "The Christian foundation of the Democratic Union is the absolutely necessary and decisive factor. We want to replace the materialistic ideology of National Socialism with a Christian view of the world…Only Christian precepts guarantee justice, order, moderation, the dignity and liberty of the individual and thus true and genuine democracy…We regard the lofty view that Christianity takes of human dignity, of the value of each single man, as the foundation and directive of our work in the political, economic, and cultural life of our people." The puzzling feature of this statement is its mixture of non-denominationalism and explicit Christian foundations. The puzzle is deepened when we learn that Adenauer himself was a devout Catholic and former member of the Catholic Center Party – the party that was created in the 1870's during Bismarck's kulturkampf (culture war) against Catholicism and that continued through the Weimar Republic which the Center Party strongly supported. Moreover, Adenauer was deeply influenced by the social teachings of the Catholic Church expressed in papal encyclicals, especially Leo XIII's Rerum Novarum and Pius XI's Quadragesimo Anno, which he read and studied while under Nazi house arrest in 1933. Adenauer discovered in them a "comprehensive and coherent program inspired by belief in an order willed by God which was perfectly practical in terms of modern society."
To resolve the puzzle in Adenauer's position, one must see that his affirmation of a Christian Democratic Union that was nondenominational – open to Catholics, Protestants, Jews, and secular people alike – was possible because it offered a moral vision to all people: the belief in the innate dignity of every human being as the basis of democratic equality and freedom, and the grounding of this principle on faith in God and the Western heritage of Christianity. Adenauer believed that all people could rally around this conception of human dignity and could accept its democratic implications as a common basis for sacred and secular outlooks. Nor was this hope confined to Adenauer. It became the crucial article of faith in modern Christianity, a faith that was more and more explicitly articulated by political leaders, churches and theologians in the course of the twentieth century. The crucial insight is that Christianity and liberal democracy are two sides of the same coin – the sacred and secular sides of a common conception of human dignity that is in principle accessible, via universal reason, to believers as well as nonbelievers, even if its ultimate source and foundation happens to be Christian.
When we look at the history of European unity it is essential to remember what most of Europe looked like in the late 1940s. The Christian churches in Europe, and our Roman Catholic Church in particular as the largest church in Europe, was deeply engaged in relief efforts all over the continent – much of contemporary witness on behalf of the poorest people in the world, and on behalf of refugees, has its roots in the post-war years. It is also true that the depth of horror at the evil of war which is now a part of Catholic identity gets much of its inspiration from these years.
In addition, of course, there was the fear – indeed the expectation – that it was all going to start again, at least from March 1948. Europe was rapidly divided down the middle, an 'iron curtain from Stettin in the Baltic to Trieste in the Adriatic', as Churchill memorably put it. This fear led quickly to the formation of a military alliance, NATO, and to the further development of fearsome and immoral weapons of mass destruction, the fear also engendered a determination to secure democratic structures in the countries not occupied by the Soviet Union during the war, and a resolve that the western European democratic countries should co-operate and work together, and not get caught up once again in historical rivalries.
Unfortunately wars are always bound up with economic rivalry, and many historians see this as the heart of the problem between France and Germany. This was centered on what you need to make weapons of war – steel, and the coal you need to make steel. This was mined and made in an area over which the two countries had fought for a century, the Ruhr/Rhineland and Alsace-Lorraine. While much of this was devastated in the war, it needed to be reconstructed: would the rivalry resume? During the war some French politicians and statesmen had urged the creation of an enlarged state of Lorraine, distinct from Germany (and France).
Enter Jean Monet known as the 'Father of Europe' and declared the first (and only) 'honorary citizen of Europe' in 1976 (three years before his death at the age of 90), Jean Monnet was one of the most exceptional men of the 20th century. He was never an elected a politician – rather he was a fixer behind the scenes, an administrator – indeed this role has sometimes created a negative view of him. Monnet's career shows how people behind the scenes often get things done. There is a lot more about Monnet's life, but what is important is this: his experience of trying to solve enormous problems in enabling his country to fight a modern war showed him that what was necessary above all was the closest co-operation and integration of decision-making between allies.
Important to remember that Schuman was from Lorraine, the province constantly passed back and forth between France and Germany from 1870 to 1945. French by descent, he did not become a Frenchman until the end of the Great War, at the age of 32 – he had been a conscript in the German army. This man went on to become Foreign Minister and Prime Minister of France, and he understood the coal and steel which were produced in Lorraine and which had made it so desirable to both nations.
Adenauer, the post-war first leader of the of the new Federal Republic, was from the Rhineland – like Schuman, he had lived all his life in the shadow of Franco-German conflict. These two men, from neighboring areas which produced the same raw materials, were crucial in the rebuilding of post war Europe. Those economic considerations have given the false impression that they were uppermost on the mind of those four founding fathers. But that could be misleading.
Another thing these men shared was loyalty and commitment to the teaching of the Catholic Church which they considered universal and acceptable by reason, even by non-believers. They were well versed in philosophy. They were men who in the midst of war and conflict had tried in the 30s to pursue the Church's vision, as enunciated by Pope Pius XI and others, of how society should be ordered. An example of how this became clear after the war is the place of trade unions in most mainland European states, reflecting Catholic teaching since Pope Leo XIII in the 1890s. Alcide De Gasperi was part of the same Christian Democrat tradition, encapsulated in the aspirations of Italy's 1947 republican constitution (although Italian he was a German speaker and had grown up in the Austrian part of Italy).
Part of the answer these serious Catholic politicians had to the menace of Communism after the war, which was particularly real in France and Italy, was to stress the need for co-operation in society, and of good welfare policies funded by taxation, in line with Catholic social teaching; in effect a mitigation of what a savage kind of hear-less capitalism bent on the accumulation of wealth, often accompanied by the exploitation of workers.
The first big fruit of this common view was the Schuman plan (named after him but essentially conceived by Monnet) in 1950. The reason we mark Europe Day each year on 9 May, is that it was on this day that it all began – France and Germany set up a joint 'High Authority' to run the base materials of their economies, the production, pricing and selling of coal and steel. They surrendered sovereignty and unbridled nationalism voluntarily in order to work together – the European Coal and Steel Community set up by 1952 and including Italy, Belgium, Holland and Luxembourg was the fruit of this plan and vision. The subsequent development of the ECSC into the EEC by the time of the Treaty of Rome in 1958 is well documented.
We need to remember that the original vision aiming at a political union and common defense, faded so that the EEC began by being primarily economic – why is that? Because of national pride, the turbulence in France in the late1950s, and fear of any armed alliance involving Germany. So, it is not correct to say that the union was conceived as mere trading alliance with no political underpinning. The contrary is true, people all over Europe understood that they needed to give up a measure of what they prized most highly – independence and sovereignty, to find a new way of working together in solidarity and in the interests of peace and stability.
In the difficult times the EU is currently undergoing when we hear much talk on the economy by bankers, economists and bureaucrats, while precious little is mentioned on cultural identity, when the center does not seem to hold very well, and the cart seems to have been placed before the horse, it is perhaps high time to return back to the future and ponder deeply the vision and the dream of the founding fathers of the EU, not to speak of its poets and philosophers, to determine if indeed such a union is worth preserving and fighting and even dying for, since not by bread alone does man live.
The above depiction of the major EU founding fathers may conjure up visions of the Holy Roman Empire of Charlemagne where the boundaries between the sacred and the secular are blurred. Confusion abounds on this issue of the Christian roots of Europe. But one thing is sure: the warning of the former Pope John Paul II to the European Parliament on the 11th of October 1988 remains valid. These are the prophetic words uttered at the time: "If the religious and Christian substratum of this continent is marginalized in its role as inspiration of ethical and social efficacy, we would be negating not only the past heritage of Europe but a future worthy of European man—and by that I mean every European Man, be he a believer or a non believer."
That is a powerful warning which, unfortunately, was mostly ignored by the Constitutional Convention which produced the so called Treaty of Lisbon (i.e., the EU Constitution). In it the Christian heritage of Europe is hardly mentioned and is reduced to a banal statement such as "spiritual leanings." It is almost as if one ought to be ashamed of such a heritage or at the very least one ought to hide it under a bushel. The constitution in fact, reads like a banal commercial document and lacks inspiration and a call to ideals beyond mere political or crassly economic considerations. As Jefferson aptly warned the US at the beginning of its political life: those who sacrifice freedom for economic advantages, end up losing both.
The question arises: are we currently witnessing the dissolution of a polity built on fragile foundations or a mere economic crisis? Some sustain that the crisis will be eventually resolved and the EU will go on to fulfill its political destiny as a powerful confederation of nations. But the issue goes deeper than that: it is an issue that has to do with the very values and the cultural identity of such a union. In other words, we need to determine if a Christian Democratic political approach conforms to the cultural identity of Europe.
In the first place it should be reiterated that Christian democracy is not a nostalgic throw back to the medieval Holy Roman Empire intolerant of all religions outside of Christianity. Far from it. The key to the conception of Christian democracy as held and practiced by Schuman, Adenauer and De Gasperi, and Monet, four important founding fathers of the EU, was the belief that democracy must be based on a "weltanschauung" – a worldview – that provides a complete account of the universe, man, and politics. Their vision was not merely economic and political but philosophical.
These founding fathers were acutely aware that part of the appeal of totalitarianism, be of the right or of the left, was the promise of a complete worldview, in contrast to democracy which was seen as a formal procedure that was neutral about outcomes or that simply managed the clash of competing interests. Moreover, while communism and fascism offered complete totalitarian worldviews, in some way competing with religion as ideologies, they were often based on "atheistic materialism" which the founding fathers steadfastly opposed for reducing the individual to a mere automaton or clog in the machinery of the state. As they saw it, politics was the struggle between competing weltanschauungs; and democracy could be firmly established in a post-war Europe only by possessing a worldview that could compete successfully with Marxism and Fascism of whatever stripe. What this democracy needed was a spiritual worldview to replace atheistic materialism and to prevent its own degeneration into egoistic hedonistic materialism or a return to a rabid xenophobic form of nationalism. Exactly what we see flourishing all over the EU nowadays.
The founding fathers argued that Western democracy possessed a worldview and it was called Christianity. What is striking about this position is that it views the formation of the Christian Democratic Unions of post-war Europe as non-denominational parties open to all people, while insisting on a platform that stated the following: "The Christian foundation of the Democratic Union is the absolutely necessary and decisive factor. We want to replace the materialistic ideology of National Socialism with a Christian view of the world. Only Christian precepts guarantee justice, order, moderation, the dignity and liberty of the individual and thus true and genuine democracy. We regard the lofty view that Christianity takes of human dignity, of the value of each single man, as the foundation and directive of our work in the political, economic, and cultural life of our people."
The last inquiry here is this: how would non-Christians react to the notion of a Christian Europe? Especially those non-Christians, the Moslems for example, living and working in Europe. And, are we to exclude from the union non-Christian nations such as Turkey for example? How would the founding fathers reply to such a question? They would probably answer that a Christian Europe does not mean a Europe for Christians. It does not mean an official endorsement of, or call for, evangelization. That is certainly not the role of the European Union. But it would mean a Europe that does not deny its Christian inheritance and the richness that public debate can gain from engagement with Christian teachings. Which is to say, the voice of Christianity should not be eliminated from the public agora and it should have an equal right to be heard there with all the other voices of the polis.
There is something ironic in observing that some of those most opposed to any reference to religion or Christianity in the draft Constitution were at the forefront of opposition to Turkish membership in the Union. The founding fathers would probably consider it an insult to Christianity and its teaching of grace and tolerance to claim that there is no place in Europe for a non-Christian country or worse, for non-Christian individuals. Why would anyone within a polity that respects free speech and genuine democracy fear the recognition and acknowledgment of the dominant culture (i.e., Christianity) as an empirical historical fact? Is it not a shortsighted social and political strategy for a body politic to be based on the rejection of one's history and heritage? Can such a polity survive for very long? What we are witnessing today does not leave much room for optimism. But history will eventually render a final verdict based on the success or failure of the Union. Meanwhile John-Paul's prophesy remains as an ominous warning. Let those who have ears, let them hear.
N.B. The article above appeared originally in Ovi Magazine on July 15 2011. It was relevant then, it is even more relevant today six years later.
Nairobi summit: Women's empowerment a 'game changer' for sustainable development
The global goal of a sustainable future for all cannot be achieved until women, girls and young people gain control over their own bodies and lives, UN Deputy Secretary-General Amina Mohammed told world leaders meeting in Nairobi on Tuesday.
The Kenyan capital is hosting a three-day summit to mark 25 years since the landmark International Conference on Population and Development (ICPD).
The conference, held in Cairo, produced a Programme of Action which recognized that reproductive health, women's empowerment and gender equality are critical to sustainable development.
Ms. Mohammed said it must be carried forward: "Achieving gender equality and women's empowerment and upholding women's rights is a game changer – for poverty-reduction, inclusive growth, democratic governance, peace and justice," she said.
"The Sustainable Development Goals cannot be achieved until women, girls and young people are able to control their bodies and their lives, and live free of violence. The power to choose the number, timing and spacing of children is a human right that can bolster economic and social development."
SDGs deadline approaching 
For Ms. Mohammed, the Nairobi Summit is also an opportunity to mobilize political and financial momentum towards realizing the Sustainable Development Goals (SDGs) adopted by world leaders in 2015.
Next year will see the start of a Decade of Action ahead of the 2030 deadline.
"We must continue to work even harder towards preventable maternal and child mortality, achieving the unmet need for family planning, and eliminating violence and harmful practices against women and girls everywhere, not least in humanitarian and fragile settings," the UN deputy chief told the gathering.
As too many are still being left behind, Ms. Mohammed called for action.
"Hundreds of millions of women and girls are still waiting for the promise to be kept. They have been waiting long enough," she said.
"It's time for urgent and transformative change as we enter the decade of action to 2030.
Joker &the Pathology of Violence
JOKER, director Todd Phillips and renowned actor Joaquin Phoenix's new take on an infamous comic book villain, will hit the big screen this weekend. It has garnered prestigious awards (such as the Golden Lion), laudatory critic reviews & is expected to attract hordes of eager moviegoers. However, JOKER has also inspired ominous think-pieces from publications such as The Atlantic and Vox. Additionally, the US military and the NYPD have expressed concern that the film could inspire violence.
These detractors of JOKER are arguing that the film glorifies "incel violence" and is thus likely to inspire acts as incel violence. This logic has been used ad nauseam to condemn everything from comic books, to video games, to martial arts, to Marilyn Manson to hip-hop. No credible study has proven that art that portrays violence causes real-world violence. Some people may point out that extreme outliers, like white-supremacist music, could cause violence. However, it would be more logical to argue the opposite: people who compose and listen to white-supremacist music were already enmeshed in a violent ideology. Likewise, genocidal propaganda tends not to focus on explicitly glorifying violence for violence's sake, but in portraying groups of people as sub-human (Tutsis being compared to roaches, Jews being portrayed as greedy and treasonous, etc.). It's thus a process of long, gradated inculcation. As Nazi propaganda chief Joseph Goebbels realized, there's no reverse-Ludovico Technique that can magically turn people into killing machines by quickly showing them a two-hour film.
Now, it is true that a few violent criminals have cited works of art as inspiration for their actions. This is statistically inevitable, but insignificant. There are bound to be a few outliers who have bizarre interpretations on art, just as there are a few people who have been inspired to commit acts of terrorism based on personal interpretations of religion or politics. It's no more logical to suggest that we ban violent video games or art because of mass shootings than to suggest we ban Buddhism because of Aum Shinrikyo's gas attack on the Tokyo subway, or that we should ban Irish patriotism because of the IRA. Furthermore, some violent lunatics have been inspired by works of art, such as John Lennon's killer citing Catcher in the Rye, that aren't even violent in nature. Clearly, the people who commit mass killings are incredibly unhinged individuals who are in a violent frame of mind, regardless of what media they consume. Likewise, 99.99% of people who play FPS games or who watch slasher flicks aren't going to go on a shooting rampage or create a torture dungeon in their basement.
To return things to JOKER itself, the film in no way "glorifies" violence. For starters, half of the violence is inflicted on the main character (the "incel hero"); there are two scenes where The Joker gets jumped mercilessly and a third scene where he gets sucker-punched in the face. The violent acts that The Joker himself commits are portrayed in a very gruesome manner (in one scene with The Joker and a neighbor of his, the violence isn't even shown, but is merely implied). When The Joker bashes someone's head in or shoots someone point-blank, there are no crass jokes, inspirational music or voiceovers quoting The Art of War. The plotline doesn't imply any justification for the killings. When someone gets killed in the film, audience-goers don't hoot and holler like they would in a screening of a zombie film or a Nazi-revenge flick like Inglorious Basterds. Rather, there is an awkward pall of silence in the theater at the nihilistic spectacle.
JOKER makes it very clear that the title character's violence is motivated by nothing but his utter insanity. The Joker descends into a killing machine after being released from an asylum and after he stops taking seven different psych meds (which weren't helping him much, anyway). When being interviewed, he admits that he isn't compelled by any ideology whatsoever. Rather, The Joker literally views the act of killing as a joke.
Nor does The Joker gain any tangible reward for his violence; he gets fired from his job, arrested, hit by an ambulance and committed to an asylum as a direct result of his actions. Joaquin Phoenix's character gets a thrill from the media coverage that his killings elicit (and a standing ovation from fellow thugs in the film's penultimate scene), but that not's a real reward, but rather a feeling that many real-life killers in fact get when they are portrayed in the news. For instance, the as-yet unidentified Zodiac Killer literally played games with Bay Area news outlets, sending them letters that boasted about his kills, contained cryptic puzzles and threatened to blow up a school bus if he didn't receive even more media attention. Many other serial killers who were apprehended were found to have hoarded newspaper clippings that documented their crimes. Similarly, coverage of a mass shooting often inspires "copycat mass shootings". The takeaway from this is that the media should be careful about inadvertently turning stories about mass shootings and terror attacks into personal biographies of the killer. When covering these kinds of attacks, some news outlets, like The Young Turks and The David Pakman Show, deliberately choose to blur the killers' faces and avoid naming them, so as not to give the killers the attention that they wanted to garner and to avoid inspiring other violently-deranged individuals who crave attention.
The fact that JOKER doesn't merely portray the villain as an Evil-Incarnate caricature doesn't mean that it is therefore glorifying violence. The audience is meant to sympathize with The Joker when he get jumped without warning or when he talks about the crippling depression that he has felt for literally his entire life. There are scenes showing The Joker comforting his mother and entertaining sick children. The mere fact that The Joker is portrayed as a full human being, good traits and bad traits, doesn't mean the film is justifying how he releases his violent rage. No human is evil 100% of the time: there is no villain who tortures hamsters 24 hours a day, 7 days a week. It is only by studying the causes of violent criminals' various motivations that we can ever hope to ebb the tide of violence. Most violent criminals have suffered from childhood abuse, childhood poverty, a missing parental figure, bullying and/or mental illness (The Joker had to deal with all five of these traumas). By empathizing with these plights, we can create programs (drug treatment programs, stamping out bullying in school, removing children from abusive households, etc.) that can reduce violent crime.
It's not comfortable to acknowledge that history's most evil people had humanity or that societal norms (like persecuting people, tolerating child abuse or underfunding mental illness and addiction treatment programs) can fuel violence. It's evident that Todd Phillips, through his direction and screenplay, and Joaquin Phoenix, through his tortured portrayal of The Joker, meant to give us a glimpse into the mind of a demented killer, not so we can sympathize with the protagonist's brutal violence, but so we can sympathize with the myriad factors that drove the protagonist to criminal insanity. The nearly uniform media portrayals of mentally-ill individuals as Pure Evil only serves to misinform the public and to scare those suffering from mental disorders from seeking help. Hopefully, the discussions being generated by JOKER will encourage people to learn more about complex diseases like schizophrenia and to be more proactive in reaching out to loved ones who are displaying signs of mental anguish.
Women outnumber men in higher education but gender stereotyped subject choices persist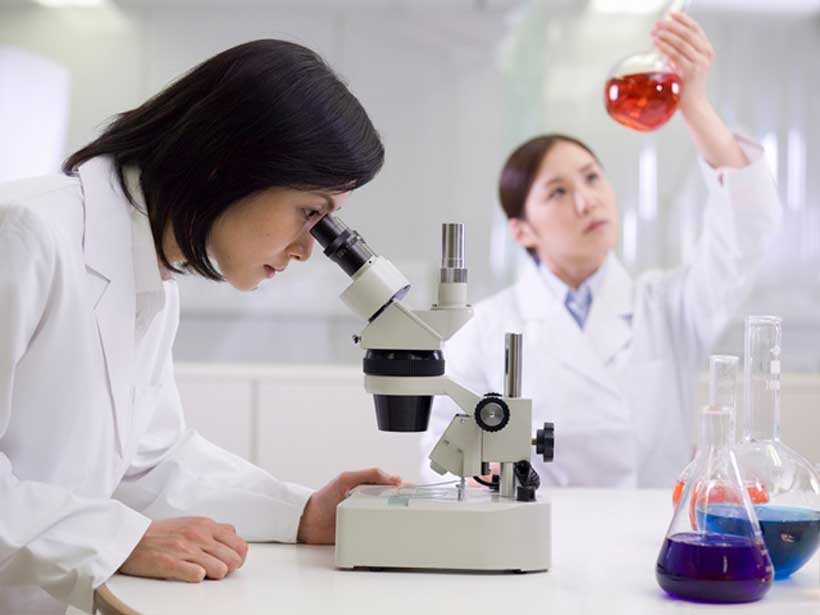 Education is essential to achieving gender equality. From the earliest schooling to the highest levels of post-graduate study, education influences the opportunities that can shape people's lives.
This is why education and training of women is one of the 12 critical areas of concern in the Beijing Platform for Action, while target 4.5 of the Sustainable Development Goals (SDGs) calls for the elimination of gender disparities in education by 2030.
In the UNECE region girls tend to outperform boys in terms of learning outcomes in schools, and women outnumber men in tertiary education (university level and beyond) in almost all countries of the region.
Women remain in the minority, however, as students of stereotypically "masculine" subjects such as ICT and engineering, although in recent years they have begun slowly gaining ground.
Tertiary level graduates
In 39 out of the 47 UNECE countries with data, more than 55 per cent of tertiary graduates are women. Iceland has the highest share, with 66 per cent women. Seven countries are close to gender parity, with the share of women ranging from 48 to 55 per cent, and only in Uzbekistan are women in a clear minority, with 38 per cent of tertiary graduates.
After decades of increase in women's participation in higher education, women substantially outnumbered men among tertiary level graduates in most countries by 2012. Since then, women's share has declined in 32 out of the 47 countries with data. Whilst in Azerbaijan and Turkey fewer than half of tertiary graduates were women in 2012, more women have entered tertiary education in these countries since and the 2017 data already show gender parity there.
Subject choices of women and men
The subjects studied at tertiary level by women and men can reflect stereotypes of "masculine" and "feminine" subject areas. Some subjects may be preferred by potential employers and may affect occupational segregation once graduates enter the labour market. Information and Communication Technologies (ICT) and Engineering, Manufacturing and Construction (EMC) are two broad groups of subjects where male students have historically predominated.
Women remain a minority among ICT students in the UNECE region, with percentages ranging from 11 in Belgium to 33 in Greece. The four countries with the largest share of women among ICT students are all in the Balkan region. Among students of EMC, the share of women is somewhat higher, but still falls far short of parity, ranging from 14 per cent in Georgia to 44 per cent in North Macedonia.
In both of these subject groups, the recent trend shows small gains for women in some countries but reductions in others. Overall, progress towards gender equality in these two typically male-dominated subject areas is uneven and slow.
UNECE Beijing+25 Regional Review Meeting
Progress in achieving gender equality in education will be one of the areas in focus at the upcoming Beijing+25 Regional Review Meeting for the UNECE region, with a particular emphasis on how women and girls can enter currently male-dominated fields.
The Beijing Declaration and Platform for Action of 1995 (Beijing Platform for Action) is the most ambitious road map for the empowerment of women and girls everywhere. In 2020, it will be 25 years since the Beijing Platform for Action outlined how to overcome the systemic barriers that hold women back from equal participation in all areas of life.
The Beijing+25 Regional Review Meeting (29-30 October 2019) will take stock of where the UNECE region stands on keeping the promises of the Beijing Platform for Action. Bringing together government representatives and key stakeholders from the UNECE region, the meeting will tackle a number of obstacles that keep girls and women from realizing their full potential. UNECE is joining forces with the UN Women Regional Office for Europe and Central Asia to deliver a two-day multi-stakeholder meeting to exchange concrete policies to accelerate the realization of gender equality. The outcomes of the meeting will feed into the global review of the Beijing Platform for Action taking place at the sixty-fourth session of the Commission on the Status of Women in New York from 9 to 20 March 2020.