Revisiting the Cultural Values of the EU's Founding Fathers
"If the religious and Christian substratum of this continent is marginalized in its role as inspiration of ethical and social efficacy, we would be negating not only the past heritage of Europe but a future worthy of European man—and by that I mean every European Man, be he a believer or a non believer."–John-Paul II to the European Parliament on 11 October 1988.
In the perilous and turbulent times in which we live, on both sides of the Atlantic, perhaps the time is ripe to revisit the origins of the European Union, its ideals and its vision, as expressed by its founding fathers.
There is a fashionable popular notion, both in and out of academia, that the polity that constitutes the EU was conceived by its founding fathers as a very lose trading confederation for the sole purpose of avoiding a third world war and insure material progress and prosperity to the continent of Europe. It was, in other words a mere project for peace and prosperity requiring little surrender of nationalism and sovereignty but later it was misguidedly transformed into a mega-nation and the quest for political military power to better be able to confront other economic-military giants such as the US, China, Russia, India. Nothing wrong with the hope and the quest for perpetual peace and prosperity brought about by a robust economy, which in some way has been partly fulfilled. But the question arises: is this narrative tenable?
Perhaps the best way to answer this thorny issue of the original identity of the EU is by focusing on the thought of four of the EU founding fathers, namely French Foreign Minister Robert Schuman, West German Chancellor Konrad Adenauer, Italian Prime Minister Alcide De Gasperi, and Jean Monnet. We shall endeavor to determine if the above described rather mercantile notion is tenable or if, to the contrary, those founding fathers, all endowed with great political realism and vision, wished to give a soul to Europe by which to reclaim its heritage and recognize itself. This article is a schematic outline of the issue as developed over a decade and then published in three books on the EU: A New Europe in Search of its Soul (2005), Europe Beyond the Euro (2012, available for free in Ovi magazine bookstore) and Europa: an Idea and a Journey (2012).
As we examine the lives of those three founding EU fathers, let us keep in mind the rich symbolism of the simple historical fact that in 1951, before beginning the delicate negotiations leading to the adoption of the Treaty of Paris, those founding fathers met in a Benedictine monastery on the Rhine for meditation and prayer. St. Benedict, who established the first monastery in Western Europe at Monte Cassino, is in fact the patron saint of the whole continent of Europe. It was Schuman who once quipped "I never feel so European as when I enter a cathedral."
But before we get ahead of ourselves let's back pedal to 1940 when Schuman was arrested for acts of resistance and protestation at Nazi methods. He was interrogated by the Gestapo. Thanks to an honorable German he was saved from being sent to Dachau. Transferred as a personal prisoner of the vicious Nazi Gauleiter Joseph Buerckel, he escaped in 1942 and joined the French Resistance. After the war Schuman rose to great prominence. He was Minister of Finance, then briefly Prime Minister from 1947–1948 becoming Foreign Minister in the latter year. On May 9, 1950, seeking to remove the main causes of post-war Franco-German tension and adopting a scheme of Jean Monnet, Schuman invited the Germans to jointly manage their coal and steel industries. This formed the basis of the European Coal and Steel Community, which eventually evolved into the European Union. This became known as the Schuman Declaration, and to this day May 9 is designated Europe Day.
Schuman later served as Minister of Justice and first President of the European Parliamentary Assembly which bestowed on him by acclamation the title 'Father of Europe'. The other who received the same honor was Jean Monnet. Celibate, modest and un-ostentatious, Schuman was an intensely religious man and was strongly influenced by the writings of Pope Pius XII, St. Thomas Aquinas and Jacques Maritain. He is presently a candidate for canonization or elevation to sainthood; a move beyond his striking personal qualities.
His vision for a united Europe was rooted not only in his experiences of two horrific world wars but in his faith and the social teaching of the Catholic Church. The new community was intended to be built on co-operation rather than cut-throat capitalistic entrepreneurial competition; one of the aims of the much-derided Common Agricultural Policy was to help the poorest agricultural workers in Europe; the key concepts from Catholic teaching of solidarity and subsidiarity are also written into European structures. Of course things often have not worked well: but much of this has been to do with rivalry among European nation states, the persistence of an ugly xenophobic type of super-nationalism misguidedly parading as patriotism. It was this kind of rivalry that Schuman and the other founding fathers of the new Europe wanted to eliminate.
In the 92 years since Italy had became united, it had had for Premiers one Protestant, one Jew, several agnostics and several Freemasons, but never a practicing Catholic, until Alcide de Gasperi took office. Not until the birth (in 1910) of the political party now led by Alcide de Gasperi were Catholics of modern Italy free to participate in politics. This was due mainly to the estrangement between the newly formed Italy and the Vatican which felt that the new polity had usurped its temporal holdings in central Italy. At the end of World War I however, a scholarly Sicilian priest named Luigi Sturzo persuaded Pope Benedict XV to let him form a political party of Catholic laymen. Don Luigi promised his followers that he would resolutely avoid church control, and he kept his promise. Don Luigi Sturzo's creation, the Popular Party, set out to bring Christian morality and principles into distinctly non-Christian Italian politics—"a center party of Christian inspiration and oriented toward the left," he called it. In some way Don Sturzo can also be considered a founding father of the EU. Among his early and most promising recruits was a somber man named Alcide de Gasperi.
Like Schuman, De Gasperi came from a border region between Italy and Austria that experienced particularly acute suffering during the wars in Europe. This experience marked him for life, and his suffering helped him to form the conviction that: 'the lesson that all Europeans can learn from their tumultuous past is that the future will not be built through force, nor through a desire to conquer, but by the patient application of the democratic method, the constructive spirit of agreement, and by respect for freedom.
His commitment to Europe was also rooted in his deep faith and guiding principles. A committed Christian, he opposed all forms of totalitarianism. As Chairman of the parliamentary group of the Italian People's Party, he opposed the rise of the fascist party. In 1927 he was imprisoned for his participation in the Aventin movement. Sentenced to four years in jail, he was released after sixteen months when the Church intervened, but was then forced to withdraw from political life for fifteen years, and worked as a junior employee in the Vatican library. But from 1943 he was to occupy various ministerial positions, and continued to oppose unceasingly the powerful Italian Communist Party.
De Gasperi responded immediately to Schuman's call, and worked closely with the latter and with Konrad Adenauer. The key to Adenauer's conception of Christian democracy was the belief that democracy must be based on a "weltanschauung" – a worldview – that provides a complete account of the universe, man, and politics. Adenauer realized that part of the appeal of totalitarianism was the promise of a complete worldview, in contrast to democracy which was seen as a formal procedure that was neutral about outcomes or that simply managed the clash of competing interests. While communism and fascism offered complete worldviews, they were based on "atheistic materialism" which Adenauer steadfastly opposed for reducing the individual to a mere automaton of the state. As he saw it, politics was the struggle between competing weltanschauungen; and democracy could be firmly established in Germany only by possessing a worldview that could compete successfully with Marxism and Nazism. What it needed was a spiritual worldview to replace atheistic materialism and to prevent its own degeneration into egoistic materialism and social Darwinism a la Ayn Rand. That materialism often wears the dress of populism and parades as the champion of the poor and the oppressed.
Fortunately, Adenauer argued, Western democracy had such a universal worldview in Christianity and more particularly in Catholicism. The etymology of the very word Catholic conveys universality. What is striking about Adenauer's position is that he viewed the formation of the Christian Democratic Union in 1945 as a non-denominational party open to all people, while insisting on a platform that stated: "The Christian foundation of the Democratic Union is the absolutely necessary and decisive factor. We want to replace the materialistic ideology of National Socialism with a Christian view of the world…Only Christian precepts guarantee justice, order, moderation, the dignity and liberty of the individual and thus true and genuine democracy…We regard the lofty view that Christianity takes of human dignity, of the value of each single man, as the foundation and directive of our work in the political, economic, and cultural life of our people." The puzzling feature of this statement is its mixture of non-denominationalism and explicit Christian foundations. The puzzle is deepened when we learn that Adenauer himself was a devout Catholic and former member of the Catholic Center Party – the party that was created in the 1870's during Bismarck's kulturkampf (culture war) against Catholicism and that continued through the Weimar Republic which the Center Party strongly supported. Moreover, Adenauer was deeply influenced by the social teachings of the Catholic Church expressed in papal encyclicals, especially Leo XIII's Rerum Novarum and Pius XI's Quadragesimo Anno, which he read and studied while under Nazi house arrest in 1933. Adenauer discovered in them a "comprehensive and coherent program inspired by belief in an order willed by God which was perfectly practical in terms of modern society."
To resolve the puzzle in Adenauer's position, one must see that his affirmation of a Christian Democratic Union that was nondenominational – open to Catholics, Protestants, Jews, and secular people alike – was possible because it offered a moral vision to all people: the belief in the innate dignity of every human being as the basis of democratic equality and freedom, and the grounding of this principle on faith in God and the Western heritage of Christianity. Adenauer believed that all people could rally around this conception of human dignity and could accept its democratic implications as a common basis for sacred and secular outlooks. Nor was this hope confined to Adenauer. It became the crucial article of faith in modern Christianity, a faith that was more and more explicitly articulated by political leaders, churches and theologians in the course of the twentieth century. The crucial insight is that Christianity and liberal democracy are two sides of the same coin – the sacred and secular sides of a common conception of human dignity that is in principle accessible, via universal reason, to believers as well as nonbelievers, even if its ultimate source and foundation happens to be Christian.
When we look at the history of European unity it is essential to remember what most of Europe looked like in the late 1940s. The Christian churches in Europe, and our Roman Catholic Church in particular as the largest church in Europe, was deeply engaged in relief efforts all over the continent – much of contemporary witness on behalf of the poorest people in the world, and on behalf of refugees, has its roots in the post-war years. It is also true that the depth of horror at the evil of war which is now a part of Catholic identity gets much of its inspiration from these years.
In addition, of course, there was the fear – indeed the expectation – that it was all going to start again, at least from March 1948. Europe was rapidly divided down the middle, an 'iron curtain from Stettin in the Baltic to Trieste in the Adriatic', as Churchill memorably put it. This fear led quickly to the formation of a military alliance, NATO, and to the further development of fearsome and immoral weapons of mass destruction, the fear also engendered a determination to secure democratic structures in the countries not occupied by the Soviet Union during the war, and a resolve that the western European democratic countries should co-operate and work together, and not get caught up once again in historical rivalries.
Unfortunately wars are always bound up with economic rivalry, and many historians see this as the heart of the problem between France and Germany. This was centered on what you need to make weapons of war – steel, and the coal you need to make steel. This was mined and made in an area over which the two countries had fought for a century, the Ruhr/Rhineland and Alsace-Lorraine. While much of this was devastated in the war, it needed to be reconstructed: would the rivalry resume? During the war some French politicians and statesmen had urged the creation of an enlarged state of Lorraine, distinct from Germany (and France).
Enter Jean Monet known as the 'Father of Europe' and declared the first (and only) 'honorary citizen of Europe' in 1976 (three years before his death at the age of 90), Jean Monnet was one of the most exceptional men of the 20th century. He was never an elected a politician – rather he was a fixer behind the scenes, an administrator – indeed this role has sometimes created a negative view of him. Monnet's career shows how people behind the scenes often get things done. There is a lot more about Monnet's life, but what is important is this: his experience of trying to solve enormous problems in enabling his country to fight a modern war showed him that what was necessary above all was the closest co-operation and integration of decision-making between allies.
Important to remember that Schuman was from Lorraine, the province constantly passed back and forth between France and Germany from 1870 to 1945. French by descent, he did not become a Frenchman until the end of the Great War, at the age of 32 – he had been a conscript in the German army. This man went on to become Foreign Minister and Prime Minister of France, and he understood the coal and steel which were produced in Lorraine and which had made it so desirable to both nations.
Adenauer, the post-war first leader of the of the new Federal Republic, was from the Rhineland – like Schuman, he had lived all his life in the shadow of Franco-German conflict. These two men, from neighboring areas which produced the same raw materials, were crucial in the rebuilding of post war Europe. Those economic considerations have given the false impression that they were uppermost on the mind of those four founding fathers. But that could be misleading.
Another thing these men shared was loyalty and commitment to the teaching of the Catholic Church which they considered universal and acceptable by reason, even by non-believers. They were well versed in philosophy. They were men who in the midst of war and conflict had tried in the 30s to pursue the Church's vision, as enunciated by Pope Pius XI and others, of how society should be ordered. An example of how this became clear after the war is the place of trade unions in most mainland European states, reflecting Catholic teaching since Pope Leo XIII in the 1890s. Alcide De Gasperi was part of the same Christian Democrat tradition, encapsulated in the aspirations of Italy's 1947 republican constitution (although Italian he was a German speaker and had grown up in the Austrian part of Italy).
Part of the answer these serious Catholic politicians had to the menace of Communism after the war, which was particularly real in France and Italy, was to stress the need for co-operation in society, and of good welfare policies funded by taxation, in line with Catholic social teaching; in effect a mitigation of what a savage kind of hear-less capitalism bent on the accumulation of wealth, often accompanied by the exploitation of workers.
The first big fruit of this common view was the Schuman plan (named after him but essentially conceived by Monnet) in 1950. The reason we mark Europe Day each year on 9 May, is that it was on this day that it all began – France and Germany set up a joint 'High Authority' to run the base materials of their economies, the production, pricing and selling of coal and steel. They surrendered sovereignty and unbridled nationalism voluntarily in order to work together – the European Coal and Steel Community set up by 1952 and including Italy, Belgium, Holland and Luxembourg was the fruit of this plan and vision. The subsequent development of the ECSC into the EEC by the time of the Treaty of Rome in 1958 is well documented.
We need to remember that the original vision aiming at a political union and common defense, faded so that the EEC began by being primarily economic – why is that? Because of national pride, the turbulence in France in the late1950s, and fear of any armed alliance involving Germany. So, it is not correct to say that the union was conceived as mere trading alliance with no political underpinning. The contrary is true, people all over Europe understood that they needed to give up a measure of what they prized most highly – independence and sovereignty, to find a new way of working together in solidarity and in the interests of peace and stability.
In the difficult times the EU is currently undergoing when we hear much talk on the economy by bankers, economists and bureaucrats, while precious little is mentioned on cultural identity, when the center does not seem to hold very well, and the cart seems to have been placed before the horse, it is perhaps high time to return back to the future and ponder deeply the vision and the dream of the founding fathers of the EU, not to speak of its poets and philosophers, to determine if indeed such a union is worth preserving and fighting and even dying for, since not by bread alone does man live.
The above depiction of the major EU founding fathers may conjure up visions of the Holy Roman Empire of Charlemagne where the boundaries between the sacred and the secular are blurred. Confusion abounds on this issue of the Christian roots of Europe. But one thing is sure: the warning of the former Pope John Paul II to the European Parliament on the 11th of October 1988 remains valid. These are the prophetic words uttered at the time: "If the religious and Christian substratum of this continent is marginalized in its role as inspiration of ethical and social efficacy, we would be negating not only the past heritage of Europe but a future worthy of European man—and by that I mean every European Man, be he a believer or a non believer."
That is a powerful warning which, unfortunately, was mostly ignored by the Constitutional Convention which produced the so called Treaty of Lisbon (i.e., the EU Constitution). In it the Christian heritage of Europe is hardly mentioned and is reduced to a banal statement such as "spiritual leanings." It is almost as if one ought to be ashamed of such a heritage or at the very least one ought to hide it under a bushel. The constitution in fact, reads like a banal commercial document and lacks inspiration and a call to ideals beyond mere political or crassly economic considerations. As Jefferson aptly warned the US at the beginning of its political life: those who sacrifice freedom for economic advantages, end up losing both.
The question arises: are we currently witnessing the dissolution of a polity built on fragile foundations or a mere economic crisis? Some sustain that the crisis will be eventually resolved and the EU will go on to fulfill its political destiny as a powerful confederation of nations. But the issue goes deeper than that: it is an issue that has to do with the very values and the cultural identity of such a union. In other words, we need to determine if a Christian Democratic political approach conforms to the cultural identity of Europe.
In the first place it should be reiterated that Christian democracy is not a nostalgic throw back to the medieval Holy Roman Empire intolerant of all religions outside of Christianity. Far from it. The key to the conception of Christian democracy as held and practiced by Schuman, Adenauer and De Gasperi, and Monet, four important founding fathers of the EU, was the belief that democracy must be based on a "weltanschauung" – a worldview – that provides a complete account of the universe, man, and politics. Their vision was not merely economic and political but philosophical.
These founding fathers were acutely aware that part of the appeal of totalitarianism, be of the right or of the left, was the promise of a complete worldview, in contrast to democracy which was seen as a formal procedure that was neutral about outcomes or that simply managed the clash of competing interests. Moreover, while communism and fascism offered complete totalitarian worldviews, in some way competing with religion as ideologies, they were often based on "atheistic materialism" which the founding fathers steadfastly opposed for reducing the individual to a mere automaton or clog in the machinery of the state. As they saw it, politics was the struggle between competing weltanschauungs; and democracy could be firmly established in a post-war Europe only by possessing a worldview that could compete successfully with Marxism and Fascism of whatever stripe. What this democracy needed was a spiritual worldview to replace atheistic materialism and to prevent its own degeneration into egoistic hedonistic materialism or a return to a rabid xenophobic form of nationalism. Exactly what we see flourishing all over the EU nowadays.
The founding fathers argued that Western democracy possessed a worldview and it was called Christianity. What is striking about this position is that it views the formation of the Christian Democratic Unions of post-war Europe as non-denominational parties open to all people, while insisting on a platform that stated the following: "The Christian foundation of the Democratic Union is the absolutely necessary and decisive factor. We want to replace the materialistic ideology of National Socialism with a Christian view of the world. Only Christian precepts guarantee justice, order, moderation, the dignity and liberty of the individual and thus true and genuine democracy. We regard the lofty view that Christianity takes of human dignity, of the value of each single man, as the foundation and directive of our work in the political, economic, and cultural life of our people."
The last inquiry here is this: how would non-Christians react to the notion of a Christian Europe? Especially those non-Christians, the Moslems for example, living and working in Europe. And, are we to exclude from the union non-Christian nations such as Turkey for example? How would the founding fathers reply to such a question? They would probably answer that a Christian Europe does not mean a Europe for Christians. It does not mean an official endorsement of, or call for, evangelization. That is certainly not the role of the European Union. But it would mean a Europe that does not deny its Christian inheritance and the richness that public debate can gain from engagement with Christian teachings. Which is to say, the voice of Christianity should not be eliminated from the public agora and it should have an equal right to be heard there with all the other voices of the polis.
There is something ironic in observing that some of those most opposed to any reference to religion or Christianity in the draft Constitution were at the forefront of opposition to Turkish membership in the Union. The founding fathers would probably consider it an insult to Christianity and its teaching of grace and tolerance to claim that there is no place in Europe for a non-Christian country or worse, for non-Christian individuals. Why would anyone within a polity that respects free speech and genuine democracy fear the recognition and acknowledgment of the dominant culture (i.e., Christianity) as an empirical historical fact? Is it not a shortsighted social and political strategy for a body politic to be based on the rejection of one's history and heritage? Can such a polity survive for very long? What we are witnessing today does not leave much room for optimism. But history will eventually render a final verdict based on the success or failure of the Union. Meanwhile John-Paul's prophesy remains as an ominous warning. Let those who have ears, let them hear.
N.B. The article above appeared originally in Ovi Magazine on July 15 2011. It was relevant then, it is even more relevant today six years later.
WHO and Future Frontiers of Global Pandemic Governance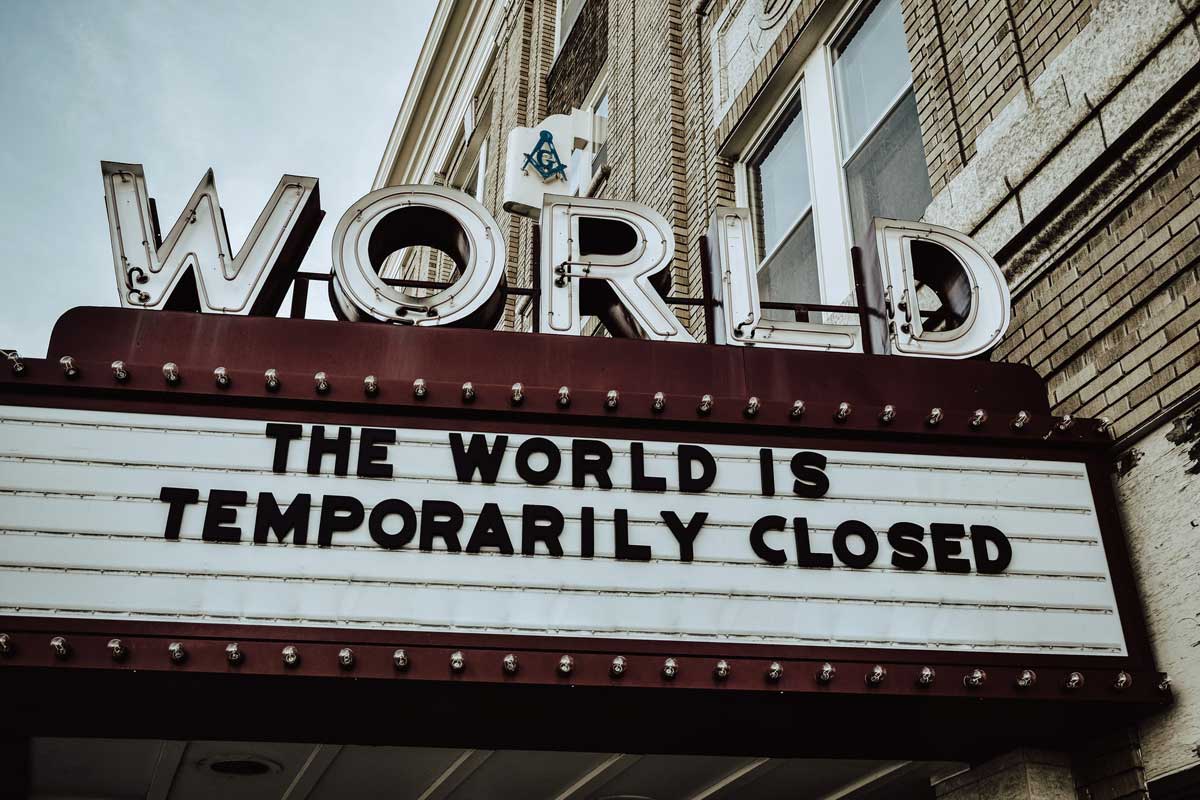 The Covid-19 pandemic has revealed the deep fissures among the countries with regards to governance of the pandemic .The uncoordinated and the haphazard knee-jerk reactions and policy nostrums is indicative of the abysmal sclerosis of the governance mechanisms of the WHO .While with the advent of the hyper-nationalism and kindred predilections of the countries in protectionist initiatives global governance across the issue areas has witnessed a diminishing efficacy or outright floundering, it is however in the health issue that the governance mechanism aimed at containing pandemic has unraveled deplorably.
The global efforts aimed at grappling with the unwieldy virus can be termed as a debacle as the hitherto infrastructure that framers of institutions have forged had met with outright disregard in favor with a harkening back to the 19th century protectionist attitudes where each country guided by their parochial interest had jealously guarded national sovereignty in order to safeguard their goals. The countries who were bound together through the robust bond of globalization had reacted to the pandemic with a spirit that is antithetical to the underlying rationales of globalization .Especially, European nations had maintained more sophisticated and intricate collective cooperation and n in effect had spawned a federal European identity. However, during the outbreak of the pandemic they had resorted to measures which is unbecoming of their collective identity and was emblematic of a realpolitik reckoning of state interest.
As with Europe, pandemic had unraveled the prolonged vacuous rhetoric of the country apropos international cooperation and global governance. While United States deem itself as the lone custodian of the liberal world order and underscore the necessity of cooperation in order to safeguard the collective freedom of the country, however at the beginning of the pandemic and throughout the turbulent pandemic period the preeminent country in the world had denigrated the global governance efforts in favor of its arm-twisting tactics and notoriously browbeaten India to secure crucial medical supplies. Besides, at the height of the pandemic far from concentrating collective efforts to halt the unceasing onslaught of the pandemic, United States had embroiled in bickering with the China over the origin of the Covid-19 virus and wielded mud-slinging and other measures to denigrate its prime geo-political adversary.
The victims of great powers' unabashed skirmishes were however the less developed countries who hinge on global governance and collective cooperation in the pressing situation .However ,any consensus had been impeded due to the barrage of recriminations by both the United States and China. This wrangling had deflected the elite attention from the containment of the pandemic and provided ground for further aggravation of the global pandemic. Moreover, the reaction of the countries to the Covid-19 was haphazard and had been lacking in any coherent collective will in facing the pandemic.
The slipshod management of the global health crisis had been a characteristic of WHO despite the fundamental pillar underlying this paramount organization being the management and prevention of the world health crisis. Since its inception, however, WHO had fared miserably in its bid in containment of the numerous public health crisis .The earlier debacle of WHO was marked by dilatory response or unsolicited response. Moreover, WHO failed to mobilize due response in the face of pressing threats to global health. This is a consequence of the organization's lack of coordinated effort and deficiency of any coercive capabilities. While WHO is entrusted with the paramount responsibility of managing international and collective response against public health crisis ,it is however devoid of any mechanism that and aren't mandated to coerce its constituent states to abide by its regulations. Therefore, WHO and its efforts at countering the health crisis are often rendered futile due to the stubborn attitude of the countries and due to the unwieldy nature of global governance.
Therefore, the efficacy of the paramount institution that has been envisaged in order to shield the world from a disastrous public health crisis is increasingly hamstrung in want of a coordinated and refined mechanism. Against this backdrop, the surfacing of ominous novel variant Omicron has jolted the already fragile economic recovery in the world and run the risk of wiping the hard-earned gains in the wake of vaccination efforts. The current woe and resurfacing of the pandemic points towards the callous stance of the developed countries with regards to vaccination. While developed countries had inoculated their domestic population, they however is shilly shallying about mounting a coordinated global effort in confronting the global pandemic. This has meant that a excruciatingly slow vaccination rate in the African region. The fact that this virus had originated in Africa is indicative of a ominous message and suggest that due to dilatory vaccination efforts globally bulk of the developing and lower developed countries remain outside the vaccination and the virus are mutating incessantly through these unvaccinated population are growing more virulent .
Moreover, until a substantial percentage of people come under the ambit of vaccination, it will be remain herculean task of extirpating the Covid menace. However, there are paucity of sincere efforts from the has undermined WHO's overtures aimed at a coordinated vaccination program had faltered due to the callous and apathetic attitude of the developing nations. Besides, the profit-guzzling pharmaceuticals companies had found a windfall of endless profiteering from the plight of pandemic and in effect weaponized pandemic as a means to monopolizing their vaccines and other medical goods and safeguarding this inordinate market dominance under the questionable TRIPs .
Against this backdrop, the world requires a well-coordinated, hierarchical, top-down and systemic institution with the capacity of the managing the global health crisis with efficiency .Besides, the new governance mechanism need to be modeled on other organizations that wield capacity of sanction and can exert pressure on the government if any country doesn't abide by its dictates. Besides, rather than inefficacious and toothless organization , an efficient management of global health crisis is required in order to persuasively deal with the global health crisis. A treaty needs to be formulated with all of the countries entrusting their partial sovereign power to the organization and should abide by the injunction of the organization. Moreover, an overhaul of infrastructure of global health governance is presupposed in order to confront the pressing challenges of the imminent health crisis.
Partnering with persons with disabilities toward an inclusive, accessible and sustainable post-COVID-19 world
As the world observes the International Day of Persons with Disabilities today, we honour the leadership of persons with disabilities and their tireless efforts to build a more inclusive, accessible and sustainable world. At the same time, we resolve to work harder to ensure a society that is open and accommodating of all.
An estimated 690 million persons with disabilities, around 15 per cent of the total population, live in the Asia-Pacific region. Many of them continue to be excluded from socio-economic and political participation. Available data suggests that persons with disabilities are almost half as likely to be employed as persons without disabilities. They are also half as likely to have voted in an election and are underrepresented in government decision-making bodies. Just about 0.5 per cent of parliamentarians in the region are persons with disabilities. Women with disabilities are even less likely to be employed and hold only 0.1 per cent of national parliament positions.
One of the main reasons behind these exclusions is a lack of accessibility. Public transportation and the built environment in general — including public offices, polling stations, workplaces, markets and other essential structures — lack ramps, walkways and basic accessibility features. Accessibility, however, goes beyond the commonly thought of physical structures. Barriers to access to services and information and communication technology must also be removed, to allow for the participation of persons with diverse types of disabilities, including persons with intellectual disabilities and hearing and vision impairments.
The COVID-19 pandemic and related lockdowns has exacerbated existing inequalities. Many persons with disabilities face increased health concerns due to comorbidities and were left without access to their personal assistants and essential goods and services. As much of society moved online during lockdowns, inaccessible digital infrastructure meant persons with disabilities could not access public health information or online employment opportunities.
Despite these challenges, persons with disabilities and their organizations were among the first to respond to the immediate needs of their communities for food and supplies during lockdowns in addition to continuing their long-term work to support vulnerable groups.
ESCAP partnered with several of these organizations to support their work during the pandemic. Samarthyam, a civil society organization in India led by a woman with disabilities, has trained many men and women with disabilities to conduct accessibility audits in their home districts. With these skills, they are becoming leaders and advocates in their communities, working towards improving the accessibility of essential buildings everywhere.
Another ESCAP partner, the National Council for the Blind of Malaysia (NCBM), is working to improve digital accessibility by training a group with diverse disabilities in web access auditing, accessible e-publishing and strategic advocacy. NCBM hopes to support participants in forming a social enterprise for web auditing and accessible publishing, creating employment opportunities and enabling persons with disabilities to lead efforts to improve online accessibility.
Women and men with disabilities have been leaders and champions to break barriers to make a difference in Asia and the Pacific. Today, ESCAP launches the report "Disability at a Glance 2021: The Shaping of Disability-inclusive Employment in Asia and the Pacific." The report highlights some innovative approaches to making employment more inclusive, as well as recommendations on how to further reduce employment gaps.
Adjusting to a post-COVID-19 world presents an opportunity for governments to reassess and implement policies to increase the inclusion of persons with disabilities in employment, decision making bodies and all aspects of society. Accessibility issues impact not only persons with disabilities but also other people in need of assistance, including older persons, pregnant women or those with injuries. Implementing policies with universal design, which creates environments and services that are useable by all people, benefits the whole of society. Governments should mainstream universal design principles into national development plans, not only in disability-specific laws and policies.
As a global leader in disability-inclusive development for over 30 years, the Asia-Pacific region has set an example by adopting the world's first set of disability-specific development goals in the Incheon Strategy to "Make the Right Real." Meeting the Incheon Strategy goals will require governments to intensify their efforts to reduce barriers to education, employment and political participation.
At ESCAP, we know that achieving an inclusive and sustainable post-COVID-19 world will only be possible with increased leadership and participation of persons with disabilities. To build back better — and fairer — we will continue to strengthen partnerships with all stakeholders so together we can "Make the Right Real" for all persons with disabilities.
Remote Learning during the pandemic: Lessons from today, principles for tomorrow 
Education systems around the world reacted to COVID-19 by closing schools and rolling out remote learning options for their students as an emergency response. New World Bank analysis of early evidence reveals that while remote learning has not been equally effective everywhere, hybrid learning is here to stay.
Going forward, for remote learning to deliver on its potential, the analysis shows the need to ensure strong alignment between three complementary components: effective teaching, suitable technology, and engaged learners.
"Hybrid learning – which combines in-person and remote learning – is here to stay. The challenge will be the art of combining technology and the human factor to make hybrid learning a tool to expand access to quality education for all," emphasized Jaime Saavedra, World Bank Global Director for Education.  "Information technology is only a complement, not a substitute, for the conventional teaching process – particularly among preschool and elementary school students. The importance of teachers, and the recognition of education as essentially a human interaction endeavor, is now even clearer."
The twin reports, Remote Learning During the Global School Lockdown: Multi-Country Lessons and Remote Learning During COVID-19: Lessons from Today, Principles for Tomorrow, stress that three components are critical for remote learning to be effective:
Prioritizing effective teachers: a teacher with high subject content knowledge, skills to use technology, and appropriate pedagogical tools and support is more likely to be effective at remote instruction.
Adopting suitable technology: availability of technology is a necessary but not sufficient condition for effective remote learning.
Ensuring learners are engaged: for students to be engaged, contextual factors such as the home environment, family support, and motivation for learning must be well aligned.
The reports found that many countries struggled to ensure take-up and some even found themselves in a remote learning paradox: choosing a distance learning approach unsuited to the access and capabilities of a majority of their teachers and students.
"Emerging evidence on the effectiveness of remote learning during COVID-19 is mixed at best," said Cristóbal Cobo, World Bank Senior Education and Technology Specialist, and co-author of the two reports. "Some countries provided online digital learning solutions, although a majority of students lacked digital devices or connectivity, thus resulting in uneven participation, which further exacerbated existing inequalities. Other factors leading to low student take-up are unconducive home environments; challenges in maintaining children's engagement, especially that of younger children; and low digital literacy of students, teachers, and/or parents."
"While pre-pandemic access to technology and capabilities to use it differed widely within and across countries, limited parental engagement and support for children from poor families has generally hindered their ability to benefit from remote learning," stressed Saavedra.
Despite these challenges with remote learning, this can be an unprecedented opportunity to leverage its potential to reimagine learning and to build back more effective and equitable education systems. Hybrid learning is part of the solution for the future to make the education process more effective and resilient.
The reports offer the following five principles to guide country efforts going forward:
Ensure remote learning is fit-for-purpose. Countries should choose modes of remote learning that are suitable to the access and utilization of technology among both teachers and students, including digital skills, and that teachers have opportunities to develop the technical and pedagogical competencies needed for effective remote teaching.
Use technology to enhance the effectiveness of teachers. Teacher professional development should develop the skills and support needed to be an effective teacher in a remote setting.
Establish meaningful two-way interactions. Using the most appropriate technology for the local context, it is imperative to enable opportunities for students and teachers to interact with each other with suitable adaptations to the delivery of the curriculum.
Engage and support parents as partners in the teaching and learning process. It is imperative that parents (families) are engaged and supported to help students access remote learning and to ensure both continuity of learning and protect children's socioemotional well-being.
Rally all actors to cooperate around learning. Cooperation across all levels of government; as well as partnerships between the public and private sector, and between groups of teachers and school principals; is vital to the effectiveness of remote learning and to ensure that the system continues to adapt, learn, and improve in an ever-changing remote learning landscape.