Revisiting the Cultural Values of the EU's Founding Fathers
"If the religious and Christian substratum of this continent is marginalized in its role as inspiration of ethical and social efficacy, we would be negating not only the past heritage of Europe but a future worthy of European man—and by that I mean every European Man, be he a believer or a non believer."–John-Paul II to the European Parliament on 11 October 1988.
In the perilous and turbulent times in which we live, on both sides of the Atlantic, perhaps the time is ripe to revisit the origins of the European Union, its ideals and its vision, as expressed by its founding fathers.
There is a fashionable popular notion, both in and out of academia, that the polity that constitutes the EU was conceived by its founding fathers as a very lose trading confederation for the sole purpose of avoiding a third world war and insure material progress and prosperity to the continent of Europe. It was, in other words a mere project for peace and prosperity requiring little surrender of nationalism and sovereignty but later it was misguidedly transformed into a mega-nation and the quest for political military power to better be able to confront other economic-military giants such as the US, China, Russia, India. Nothing wrong with the hope and the quest for perpetual peace and prosperity brought about by a robust economy, which in some way has been partly fulfilled. But the question arises: is this narrative tenable?
Perhaps the best way to answer this thorny issue of the original identity of the EU is by focusing on the thought of four of the EU founding fathers, namely French Foreign Minister Robert Schuman, West German Chancellor Konrad Adenauer, Italian Prime Minister Alcide De Gasperi, and Jean Monnet. We shall endeavor to determine if the above described rather mercantile notion is tenable or if, to the contrary, those founding fathers, all endowed with great political realism and vision, wished to give a soul to Europe by which to reclaim its heritage and recognize itself. This article is a schematic outline of the issue as developed over a decade and then published in three books on the EU: A New Europe in Search of its Soul (2005), Europe Beyond the Euro (2012, available for free in Ovi magazine bookstore) and Europa: an Idea and a Journey (2012).
As we examine the lives of those three founding EU fathers, let us keep in mind the rich symbolism of the simple historical fact that in 1951, before beginning the delicate negotiations leading to the adoption of the Treaty of Paris, those founding fathers met in a Benedictine monastery on the Rhine for meditation and prayer. St. Benedict, who established the first monastery in Western Europe at Monte Cassino, is in fact the patron saint of the whole continent of Europe. It was Schuman who once quipped "I never feel so European as when I enter a cathedral."
But before we get ahead of ourselves let's back pedal to 1940 when Schuman was arrested for acts of resistance and protestation at Nazi methods. He was interrogated by the Gestapo. Thanks to an honorable German he was saved from being sent to Dachau. Transferred as a personal prisoner of the vicious Nazi Gauleiter Joseph Buerckel, he escaped in 1942 and joined the French Resistance. After the war Schuman rose to great prominence. He was Minister of Finance, then briefly Prime Minister from 1947–1948 becoming Foreign Minister in the latter year. On May 9, 1950, seeking to remove the main causes of post-war Franco-German tension and adopting a scheme of Jean Monnet, Schuman invited the Germans to jointly manage their coal and steel industries. This formed the basis of the European Coal and Steel Community, which eventually evolved into the European Union. This became known as the Schuman Declaration, and to this day May 9 is designated Europe Day.
Schuman later served as Minister of Justice and first President of the European Parliamentary Assembly which bestowed on him by acclamation the title 'Father of Europe'. The other who received the same honor was Jean Monnet. Celibate, modest and un-ostentatious, Schuman was an intensely religious man and was strongly influenced by the writings of Pope Pius XII, St. Thomas Aquinas and Jacques Maritain. He is presently a candidate for canonization or elevation to sainthood; a move beyond his striking personal qualities.
His vision for a united Europe was rooted not only in his experiences of two horrific world wars but in his faith and the social teaching of the Catholic Church. The new community was intended to be built on co-operation rather than cut-throat capitalistic entrepreneurial competition; one of the aims of the much-derided Common Agricultural Policy was to help the poorest agricultural workers in Europe; the key concepts from Catholic teaching of solidarity and subsidiarity are also written into European structures. Of course things often have not worked well: but much of this has been to do with rivalry among European nation states, the persistence of an ugly xenophobic type of super-nationalism misguidedly parading as patriotism. It was this kind of rivalry that Schuman and the other founding fathers of the new Europe wanted to eliminate.
In the 92 years since Italy had became united, it had had for Premiers one Protestant, one Jew, several agnostics and several Freemasons, but never a practicing Catholic, until Alcide de Gasperi took office. Not until the birth (in 1910) of the political party now led by Alcide de Gasperi were Catholics of modern Italy free to participate in politics. This was due mainly to the estrangement between the newly formed Italy and the Vatican which felt that the new polity had usurped its temporal holdings in central Italy. At the end of World War I however, a scholarly Sicilian priest named Luigi Sturzo persuaded Pope Benedict XV to let him form a political party of Catholic laymen. Don Luigi promised his followers that he would resolutely avoid church control, and he kept his promise. Don Luigi Sturzo's creation, the Popular Party, set out to bring Christian morality and principles into distinctly non-Christian Italian politics—"a center party of Christian inspiration and oriented toward the left," he called it. In some way Don Sturzo can also be considered a founding father of the EU. Among his early and most promising recruits was a somber man named Alcide de Gasperi.
Like Schuman, De Gasperi came from a border region between Italy and Austria that experienced particularly acute suffering during the wars in Europe. This experience marked him for life, and his suffering helped him to form the conviction that: 'the lesson that all Europeans can learn from their tumultuous past is that the future will not be built through force, nor through a desire to conquer, but by the patient application of the democratic method, the constructive spirit of agreement, and by respect for freedom.
His commitment to Europe was also rooted in his deep faith and guiding principles. A committed Christian, he opposed all forms of totalitarianism. As Chairman of the parliamentary group of the Italian People's Party, he opposed the rise of the fascist party. In 1927 he was imprisoned for his participation in the Aventin movement. Sentenced to four years in jail, he was released after sixteen months when the Church intervened, but was then forced to withdraw from political life for fifteen years, and worked as a junior employee in the Vatican library. But from 1943 he was to occupy various ministerial positions, and continued to oppose unceasingly the powerful Italian Communist Party.
De Gasperi responded immediately to Schuman's call, and worked closely with the latter and with Konrad Adenauer. The key to Adenauer's conception of Christian democracy was the belief that democracy must be based on a "weltanschauung" – a worldview – that provides a complete account of the universe, man, and politics. Adenauer realized that part of the appeal of totalitarianism was the promise of a complete worldview, in contrast to democracy which was seen as a formal procedure that was neutral about outcomes or that simply managed the clash of competing interests. While communism and fascism offered complete worldviews, they were based on "atheistic materialism" which Adenauer steadfastly opposed for reducing the individual to a mere automaton of the state. As he saw it, politics was the struggle between competing weltanschauungen; and democracy could be firmly established in Germany only by possessing a worldview that could compete successfully with Marxism and Nazism. What it needed was a spiritual worldview to replace atheistic materialism and to prevent its own degeneration into egoistic materialism and social Darwinism a la Ayn Rand. That materialism often wears the dress of populism and parades as the champion of the poor and the oppressed.
Fortunately, Adenauer argued, Western democracy had such a universal worldview in Christianity and more particularly in Catholicism. The etymology of the very word Catholic conveys universality. What is striking about Adenauer's position is that he viewed the formation of the Christian Democratic Union in 1945 as a non-denominational party open to all people, while insisting on a platform that stated: "The Christian foundation of the Democratic Union is the absolutely necessary and decisive factor. We want to replace the materialistic ideology of National Socialism with a Christian view of the world…Only Christian precepts guarantee justice, order, moderation, the dignity and liberty of the individual and thus true and genuine democracy…We regard the lofty view that Christianity takes of human dignity, of the value of each single man, as the foundation and directive of our work in the political, economic, and cultural life of our people." The puzzling feature of this statement is its mixture of non-denominationalism and explicit Christian foundations. The puzzle is deepened when we learn that Adenauer himself was a devout Catholic and former member of the Catholic Center Party – the party that was created in the 1870's during Bismarck's kulturkampf (culture war) against Catholicism and that continued through the Weimar Republic which the Center Party strongly supported. Moreover, Adenauer was deeply influenced by the social teachings of the Catholic Church expressed in papal encyclicals, especially Leo XIII's Rerum Novarum and Pius XI's Quadragesimo Anno, which he read and studied while under Nazi house arrest in 1933. Adenauer discovered in them a "comprehensive and coherent program inspired by belief in an order willed by God which was perfectly practical in terms of modern society."
To resolve the puzzle in Adenauer's position, one must see that his affirmation of a Christian Democratic Union that was nondenominational – open to Catholics, Protestants, Jews, and secular people alike – was possible because it offered a moral vision to all people: the belief in the innate dignity of every human being as the basis of democratic equality and freedom, and the grounding of this principle on faith in God and the Western heritage of Christianity. Adenauer believed that all people could rally around this conception of human dignity and could accept its democratic implications as a common basis for sacred and secular outlooks. Nor was this hope confined to Adenauer. It became the crucial article of faith in modern Christianity, a faith that was more and more explicitly articulated by political leaders, churches and theologians in the course of the twentieth century. The crucial insight is that Christianity and liberal democracy are two sides of the same coin – the sacred and secular sides of a common conception of human dignity that is in principle accessible, via universal reason, to believers as well as nonbelievers, even if its ultimate source and foundation happens to be Christian.
When we look at the history of European unity it is essential to remember what most of Europe looked like in the late 1940s. The Christian churches in Europe, and our Roman Catholic Church in particular as the largest church in Europe, was deeply engaged in relief efforts all over the continent – much of contemporary witness on behalf of the poorest people in the world, and on behalf of refugees, has its roots in the post-war years. It is also true that the depth of horror at the evil of war which is now a part of Catholic identity gets much of its inspiration from these years.
In addition, of course, there was the fear – indeed the expectation – that it was all going to start again, at least from March 1948. Europe was rapidly divided down the middle, an 'iron curtain from Stettin in the Baltic to Trieste in the Adriatic', as Churchill memorably put it. This fear led quickly to the formation of a military alliance, NATO, and to the further development of fearsome and immoral weapons of mass destruction, the fear also engendered a determination to secure democratic structures in the countries not occupied by the Soviet Union during the war, and a resolve that the western European democratic countries should co-operate and work together, and not get caught up once again in historical rivalries.
Unfortunately wars are always bound up with economic rivalry, and many historians see this as the heart of the problem between France and Germany. This was centered on what you need to make weapons of war – steel, and the coal you need to make steel. This was mined and made in an area over which the two countries had fought for a century, the Ruhr/Rhineland and Alsace-Lorraine. While much of this was devastated in the war, it needed to be reconstructed: would the rivalry resume? During the war some French politicians and statesmen had urged the creation of an enlarged state of Lorraine, distinct from Germany (and France).
Enter Jean Monet known as the 'Father of Europe' and declared the first (and only) 'honorary citizen of Europe' in 1976 (three years before his death at the age of 90), Jean Monnet was one of the most exceptional men of the 20th century. He was never an elected a politician – rather he was a fixer behind the scenes, an administrator – indeed this role has sometimes created a negative view of him. Monnet's career shows how people behind the scenes often get things done. There is a lot more about Monnet's life, but what is important is this: his experience of trying to solve enormous problems in enabling his country to fight a modern war showed him that what was necessary above all was the closest co-operation and integration of decision-making between allies.
Important to remember that Schuman was from Lorraine, the province constantly passed back and forth between France and Germany from 1870 to 1945. French by descent, he did not become a Frenchman until the end of the Great War, at the age of 32 – he had been a conscript in the German army. This man went on to become Foreign Minister and Prime Minister of France, and he understood the coal and steel which were produced in Lorraine and which had made it so desirable to both nations.
Adenauer, the post-war first leader of the of the new Federal Republic, was from the Rhineland – like Schuman, he had lived all his life in the shadow of Franco-German conflict. These two men, from neighboring areas which produced the same raw materials, were crucial in the rebuilding of post war Europe. Those economic considerations have given the false impression that they were uppermost on the mind of those four founding fathers. But that could be misleading.
Another thing these men shared was loyalty and commitment to the teaching of the Catholic Church which they considered universal and acceptable by reason, even by non-believers. They were well versed in philosophy. They were men who in the midst of war and conflict had tried in the 30s to pursue the Church's vision, as enunciated by Pope Pius XI and others, of how society should be ordered. An example of how this became clear after the war is the place of trade unions in most mainland European states, reflecting Catholic teaching since Pope Leo XIII in the 1890s. Alcide De Gasperi was part of the same Christian Democrat tradition, encapsulated in the aspirations of Italy's 1947 republican constitution (although Italian he was a German speaker and had grown up in the Austrian part of Italy).
Part of the answer these serious Catholic politicians had to the menace of Communism after the war, which was particularly real in France and Italy, was to stress the need for co-operation in society, and of good welfare policies funded by taxation, in line with Catholic social teaching; in effect a mitigation of what a savage kind of hear-less capitalism bent on the accumulation of wealth, often accompanied by the exploitation of workers.
The first big fruit of this common view was the Schuman plan (named after him but essentially conceived by Monnet) in 1950. The reason we mark Europe Day each year on 9 May, is that it was on this day that it all began – France and Germany set up a joint 'High Authority' to run the base materials of their economies, the production, pricing and selling of coal and steel. They surrendered sovereignty and unbridled nationalism voluntarily in order to work together – the European Coal and Steel Community set up by 1952 and including Italy, Belgium, Holland and Luxembourg was the fruit of this plan and vision. The subsequent development of the ECSC into the EEC by the time of the Treaty of Rome in 1958 is well documented.
We need to remember that the original vision aiming at a political union and common defense, faded so that the EEC began by being primarily economic – why is that? Because of national pride, the turbulence in France in the late1950s, and fear of any armed alliance involving Germany. So, it is not correct to say that the union was conceived as mere trading alliance with no political underpinning. The contrary is true, people all over Europe understood that they needed to give up a measure of what they prized most highly – independence and sovereignty, to find a new way of working together in solidarity and in the interests of peace and stability.
In the difficult times the EU is currently undergoing when we hear much talk on the economy by bankers, economists and bureaucrats, while precious little is mentioned on cultural identity, when the center does not seem to hold very well, and the cart seems to have been placed before the horse, it is perhaps high time to return back to the future and ponder deeply the vision and the dream of the founding fathers of the EU, not to speak of its poets and philosophers, to determine if indeed such a union is worth preserving and fighting and even dying for, since not by bread alone does man live.
The above depiction of the major EU founding fathers may conjure up visions of the Holy Roman Empire of Charlemagne where the boundaries between the sacred and the secular are blurred. Confusion abounds on this issue of the Christian roots of Europe. But one thing is sure: the warning of the former Pope John Paul II to the European Parliament on the 11th of October 1988 remains valid. These are the prophetic words uttered at the time: "If the religious and Christian substratum of this continent is marginalized in its role as inspiration of ethical and social efficacy, we would be negating not only the past heritage of Europe but a future worthy of European man—and by that I mean every European Man, be he a believer or a non believer."
That is a powerful warning which, unfortunately, was mostly ignored by the Constitutional Convention which produced the so called Treaty of Lisbon (i.e., the EU Constitution). In it the Christian heritage of Europe is hardly mentioned and is reduced to a banal statement such as "spiritual leanings." It is almost as if one ought to be ashamed of such a heritage or at the very least one ought to hide it under a bushel. The constitution in fact, reads like a banal commercial document and lacks inspiration and a call to ideals beyond mere political or crassly economic considerations. As Jefferson aptly warned the US at the beginning of its political life: those who sacrifice freedom for economic advantages, end up losing both.
The question arises: are we currently witnessing the dissolution of a polity built on fragile foundations or a mere economic crisis? Some sustain that the crisis will be eventually resolved and the EU will go on to fulfill its political destiny as a powerful confederation of nations. But the issue goes deeper than that: it is an issue that has to do with the very values and the cultural identity of such a union. In other words, we need to determine if a Christian Democratic political approach conforms to the cultural identity of Europe.
In the first place it should be reiterated that Christian democracy is not a nostalgic throw back to the medieval Holy Roman Empire intolerant of all religions outside of Christianity. Far from it. The key to the conception of Christian democracy as held and practiced by Schuman, Adenauer and De Gasperi, and Monet, four important founding fathers of the EU, was the belief that democracy must be based on a "weltanschauung" – a worldview – that provides a complete account of the universe, man, and politics. Their vision was not merely economic and political but philosophical.
These founding fathers were acutely aware that part of the appeal of totalitarianism, be of the right or of the left, was the promise of a complete worldview, in contrast to democracy which was seen as a formal procedure that was neutral about outcomes or that simply managed the clash of competing interests. Moreover, while communism and fascism offered complete totalitarian worldviews, in some way competing with religion as ideologies, they were often based on "atheistic materialism" which the founding fathers steadfastly opposed for reducing the individual to a mere automaton or clog in the machinery of the state. As they saw it, politics was the struggle between competing weltanschauungs; and democracy could be firmly established in a post-war Europe only by possessing a worldview that could compete successfully with Marxism and Fascism of whatever stripe. What this democracy needed was a spiritual worldview to replace atheistic materialism and to prevent its own degeneration into egoistic hedonistic materialism or a return to a rabid xenophobic form of nationalism. Exactly what we see flourishing all over the EU nowadays.
The founding fathers argued that Western democracy possessed a worldview and it was called Christianity. What is striking about this position is that it views the formation of the Christian Democratic Unions of post-war Europe as non-denominational parties open to all people, while insisting on a platform that stated the following: "The Christian foundation of the Democratic Union is the absolutely necessary and decisive factor. We want to replace the materialistic ideology of National Socialism with a Christian view of the world. Only Christian precepts guarantee justice, order, moderation, the dignity and liberty of the individual and thus true and genuine democracy. We regard the lofty view that Christianity takes of human dignity, of the value of each single man, as the foundation and directive of our work in the political, economic, and cultural life of our people."
The last inquiry here is this: how would non-Christians react to the notion of a Christian Europe? Especially those non-Christians, the Moslems for example, living and working in Europe. And, are we to exclude from the union non-Christian nations such as Turkey for example? How would the founding fathers reply to such a question? They would probably answer that a Christian Europe does not mean a Europe for Christians. It does not mean an official endorsement of, or call for, evangelization. That is certainly not the role of the European Union. But it would mean a Europe that does not deny its Christian inheritance and the richness that public debate can gain from engagement with Christian teachings. Which is to say, the voice of Christianity should not be eliminated from the public agora and it should have an equal right to be heard there with all the other voices of the polis.
There is something ironic in observing that some of those most opposed to any reference to religion or Christianity in the draft Constitution were at the forefront of opposition to Turkish membership in the Union. The founding fathers would probably consider it an insult to Christianity and its teaching of grace and tolerance to claim that there is no place in Europe for a non-Christian country or worse, for non-Christian individuals. Why would anyone within a polity that respects free speech and genuine democracy fear the recognition and acknowledgment of the dominant culture (i.e., Christianity) as an empirical historical fact? Is it not a shortsighted social and political strategy for a body politic to be based on the rejection of one's history and heritage? Can such a polity survive for very long? What we are witnessing today does not leave much room for optimism. But history will eventually render a final verdict based on the success or failure of the Union. Meanwhile John-Paul's prophesy remains as an ominous warning. Let those who have ears, let them hear.
N.B. The article above appeared originally in Ovi Magazine on July 15 2011. It was relevant then, it is even more relevant today six years later.
In Northern Nigeria, Online Skills Help Youth, Women Tap New Opportunities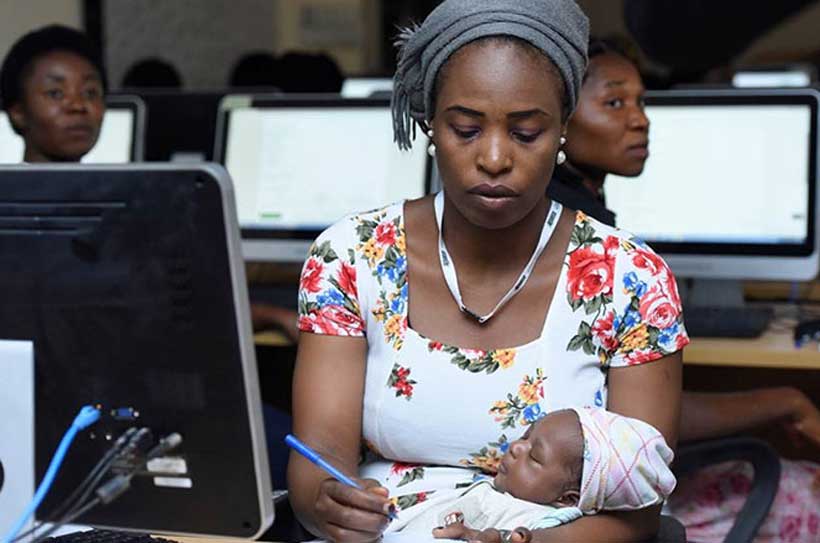 Rashidat Sani lost her job when she was pregnant with her child.  Now a nursing mother, she has been unable to find flexible employment that would allow her to take care of her baby and earn a living.
That was before Sani attended the Click-On-Kaduna digital skills workshop earlier this year, which helped her become an "e-lancer;" a self-employed contractor who can work various online jobs.
"This workshop has been perfect for me," said Sani. "I can stay home and take care of my baby while working on my computer. I can't thank the organizers enough."
Sani is one of more than 900 young people who attended the three-day workshop designed to help young Northern Nigerians tap into the digital job market. With support from the Rockefeller Foundation, the workshop was created by the Kaduna State government and the World Bank to increase job opportunities for the country's youth—which currently makes up more than half its population—and decrease youth unemployment which has risen to 33%.
"There are nine million people in Kaduna State, 75% of whom are below 35," said Muhammad Sani Abdullahi, Commissioner of Budget and Planning for Kaduna State. "There are also roughly 70,000 government jobs in the state and this cannot meet up with the job deficit."
The hands-on workshop aimed to give unemployed and underemployed youth, women, and disadvantaged groups some of the tools needed to compete in the online job market. Sessions included practical trainings on how to set up an online profile, build a personal brand, negotiate a fair compensation, and land a first job. The workshop also provided opportunities for participants—nearly half of them women—to interact with e-lancing platforms like Upwork, a key partner of Click-On Kaduna, as well as several local platforms such as Efiko, Asuqu, MotionWares, or Jolancer.
In the last decade, digital technology has disrupted the global economy and fostered the creation of countless new markets, products, platforms, and services. Among the innovations, there has been a rise of online freelancing platforms which have enabled disadvantaged people across skills, gender and income levels to overcome physical and socio-economic barriers to earn an income through the Internet.
In Nigeria, unemployment rates have increased from 11.92 to 15.99 million in 2017, with the youth reported to be the most affected. This is further aggravated in Northern Nigeria due to its fragility and where the educational and economic infrastructures remain inadequate.
Kaduna State, located in the northern part of the country, faces these challenges. Plagued by years of endemic violence, government leaders recognize the importance of creating jobs for its young people, and the immense opportunities the digital economy offers.
Boutheina Guermazi, World Bank Director for Digital Development, said the global digital economy has given rise to a massive new market facilitated by digital platforms that are accessible to anyone who has access to the Internet.
"It is helping to promote inclusion by creating economic opportunities for youth in fragile states by equipping them with the skills needed to improve their social welfare regardless of their gender and income levels" she said. "These new income-generating opportunities need to be leveraged to create and connect people with jobs, especially women in the North who often do not have equal access to markets and jobs."
Building on the success of the workshop, the Bank and Upwork rec+ently launched a pilot program that aims to kickstart the online careers of about 150 job seekers, expose them to more and better jobs, and contribute to Click-On-Kaduna's sustainability and long-term impact.
Each of the selected participants will be given five tasks created under the Upwork pilot program. Once successfully completed, they will be paid for their work and rated, increasing their competitiveness for jobs on the platform. Participants will also be provided with further opportunities for mentoring and capacity building from Upwork while receiving payment for their work.
"I did not even have any idea of Upwork in the first place if it had not been for Click-On Kaduna," said Nehemiah John, who participated in the workshop and the pilot program. "Aside from [participating in] the pilot project I am about to round a [new] contract with a client on Upwork. He requested a t-shirt design which I have done, and he liked it."
The outcomes of the pilot program will continue to be monitored by Upwork and the Bank team, with the goal of increasing the number of people able to access online jobs and increase their incomes.
Wedlocks in Kashmir's landscape
Marriage is a sacred institution in the human societies. Down the passing phases of time, the human beings have tied knots of man and woman in pairs to continue the order of the universe. God created human being in pairs and created humans out of those predecessors. This is even today the order of the nature and will remain so forever.
Marriage is a social and legal contract where man and woman are tied in a holy knot under the auspices of religious principles of Nikkah,as in Islam to carry forward the legacy of humans and human beings. Marriage is a pious knot that brings a man and a woman together forever to created an edifice of support for one another in times of need pain happiness, good and bad, nothing and something etc and is equated with one half of the Muslims faith. Marriage holds a vibrant symbolic significance in that people still want to marry and revere the institution. Overall it is said that the institution of marriage gives peace and order to the life of the man and Islam is in fact testimony to that bizarre fact.
Marriages form a major component of our Kashmiri culture which have come a long way since times immemorial. Marriages in Kashmir have undergone a fundamental transformation. In simpler terms, the age of marriage has risen. During the past times, the marriages in Kashmir were performed in an atmosphere of extravaganza where a lot of food and dishes were wasted and those nostalgic memories are perhaps etched to one and all if one recalls the memoirs of the past life. However today a civic and moral sense has prevailed among the masses where lavishness is slowly and steadily losing grip in our society and austerity is taking the substitution there of. Even the persons who accompany the groom towards the bride's house have been reduced to few.The guests are also nowadays restricted in our society.It is a good gesture and a positive step towards development of society in Kashmir.
In an interview to India today T.V. few years back, i reteriated and favoured the stance of the government regarding ban on lavish marriages in Kashmir and guest control.
However the major problem that besets our marriages in Kashmir is the night long overuse of loudspeakers and subsequent firecrackers at the time of bharat reception. Suppose a person is suffering from disease and is ill, a student has examinations next day, a pregnant woman is expecting a child and the neighbours marriage causes the trouble. It becomes a major sin and music is prohibited in islam as wrong(haram).This ultimately causes trouble to one and sundry. Above the social plane lies the plank of moral conduit. We need to totally stop the use of loudspeakers during mehandirats. Although women can sing in pairs through get together.
Today, when our valley is under the grip of political violence and chaos and uncertainity has become order of the day, people need to show a religious and responsible civic sense and say goodbye to lavish marriages, particularly the menace of dowry in Kashmir.When parents of affluent give huge gifts and dowry to their daughters on their marriages,it causes roadblocks for the poor and disadvantaged sections of the societies and hinders their marriage prospectus..After all, it is the questions of our sisters. A parent who raises a girl child and marries him to a different person knows the pains of departure. Girls need to be respected and cared. They are not the property of their in-laws. There must be regard for the sacrifice of the women's parents and the bride itself.
According to a famous Hadith, Prophet Muhammad SAW says that a marriage is performed on the basis of four factors. Some marry for the prestige of the caste some marry for the financial prospectus, some marry for the beauty of the girl and others marry for the character of the girl.Our beloved Prophet Muhammad SAW says that we need to focus and keep the last factor that is character of the girl in consideration for the to be married man.
In contravention, in our valley the parents are wary of the future of their daughters and want and wish to marry their daughters to the government employees. How many parents ask about the past, character, morality of the man.Be he a morally bankrupt but he should be a government employee. How sad and pathetic? Besides, the daughters are pushed towards late marriages on account of getting education and other factors.It is good to have education,but age factor matters. Parents should rather focus on the humbleness, compassion, character of the to-be grooms. Delaying marriage until personal and professional goals are achieved is a illogical response of our society.
Today,our society has degraded enormously. Our youth are under the grip of a moral disaster and soaked in immoral acts. The problem of late marriages has already aggravated and compounded the problem. The late marriages have given rise to various social problems and ills. Parents should marry off their wards once they become adults and attain maturity. God is responsible for their future. This will prevent our society from moral ills and our society will metamorphosize into a moral hub of social order. Unfortunately, we lack marriage planning  and counseling centers in Kashmir. Besides, there is no problem if parents ask about the choice of their wards. Compatibility is a vital factor and golden rule in marriage.
The money which we spent on the lavish marriages can be exploited for the overall good and development of our society.The poor can be helped via this mode. This will make our society a just and humane and also please our creator Allah SWT.
Post-marriage step is a crucial phase in the life of a man. According to John D Gray, men are like rubber bands and women have a wavy nature. The married men and women ought to understand each other and have a regard for each other and their families. Patience is the essence of life. Differences can arise, but it is the role of the married persons to annihilate the crisis that makes inroads almost in everybody's life day-in and day-out and display a calm attitude thereof.
Kashmir history is witness to the fact that in some cases ,the demand of dowry ruins the marital bond during post-marriage time.In some cases, the daughters have committed suicide or have been dragged towards the same under the circumstances. There should be a total ban on the use of dowry in Kashmir. Government should rope in a permanent ordinance to ban lavish marriages and dowry in Kashmir. I was stunned when recently in a facebook post,it came to light that thousands of girls are unmarried in Kashmir. What causes that and who is to be blamed? Let's ponder over it….One day we have to answerable before Allah SWT about our worldly deeds as this life is too short.
The parents which raise a child in the hope of pillar of support tomorrow need to be respected and regarded by the daughter-in-laws. The in-laws become the parents of the women after marriage and they need to treat them equally in that perspective and kind regard. This creates a healthy atmosphere in the lives of couples during post-married life and turns as boost in arm to solidify their strength of oneness forever. Marriage is more than being together. It is a responsibility in vogue, vis-a-vis the creator and created. We can't turn a blind eye to this raw fact. This is all about the conjugal commitments.
Globally, youth are the largest poverty-stricken group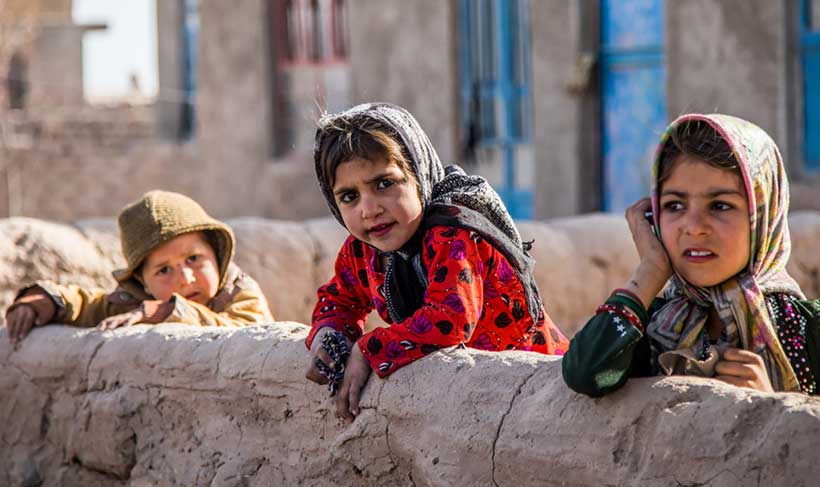 Half of all people living in poverty are younger than 18 years old, according to estimates from a new report released on Thursday by the United Nations Development Programme (UNDP) and partners.
The new figures in the 2018 global Multidimensional Poverty Index (MPI) show that in 104 primarily low- and middle-income countries, 662 million children are considered poor according to multiple different indicators. In 35 of these countries. Children account for at least 50 per cent of the total.
The 2018 MPI, produced by UNDP and the University of Oxford's Poverty and Human Development Initiative, provides the most comprehensive view of the many ways in which 1.3 billion people worldwide experience poverty in their daily lives.
The MPI looks beyond income to understand how people experience poverty in multiple and simultaneous ways across the three key dimensions of health, education and living standards; taking in factors such as a lack of clean water, sanitation, adequate nutrition or primary education.
According to the index, those who are deprived in at least one-third of the MPI's components are defined as "multidimensionally poor". The 2018 figures, which are closely aligned with the Sustainable Development Goals (SDGs), cover almost three-quarters of the world's population.
Some 1.3 billion people live in multidimensional poverty, which is almost a quarter of the population of the 104 countries used to calculate the 2018 MPI. Of these, 46 per cent are thought to be living in severe poverty.
"The Multidimensional Poverty Index gives insights that are vital for understanding the many ways in which people experience poverty, and it provides a new perspective on the scale and nature of global poverty while reminding us that eliminating it in all its forms is far from impossible," said UNDP chief Achim Steiner.
Progress is possible on poverty, argues UNDP chief
While the latest figures paint a stark picture of just how many are still left behind, they also demonstrate that progress can happen quickly with the right approach.
"Although the level of poverty – particularly in children – is staggering, so is the progress that can be made in tackling it," he added, pointing out that in India alone some 271 million have escaped multidimensional poverty "in just ten years."
The poverty rate there has nearly halved, falling from 55 per cent to 28 per cent over the ten-year period.
Although similar comparisons over time have not yet been calculated for other countries, the latest information from UNDP's Human Development Index, which was released last week, shows significant development progress in all regions, including many Sub-Saharan African countries.
Between 2006 and 2017, the life expectancy increased over seven years in Sub-Saharan Africa and by almost four in South Asia. Moreover, enrollment rates in primary education are up to 100 per cent.
The data shows that in addition to the 1.3 billion classified as poor, another 879 million risk slipping further into multidimensional poverty due to conflict, sickness, drought, unemployment and other setbacks.