The Secret of our Discontents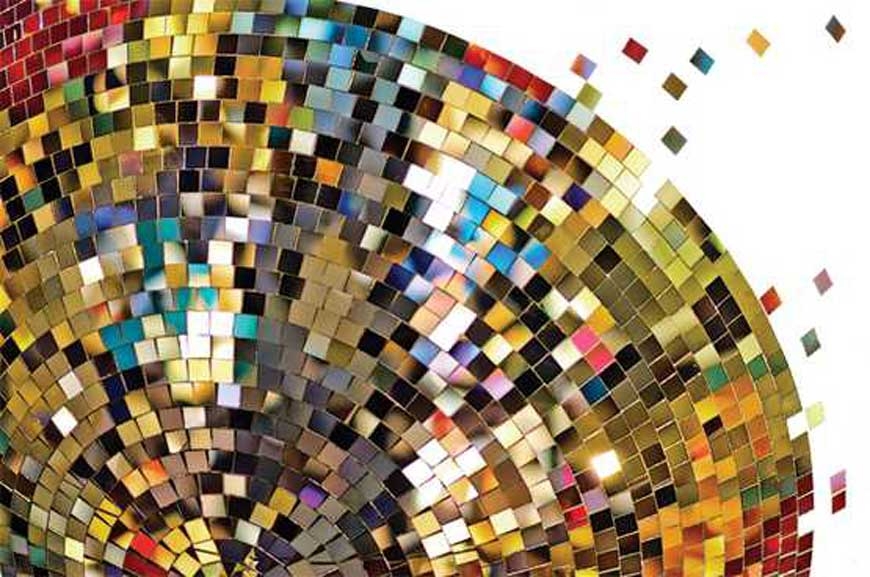 "It seems to me we can never give up longing and wishing while we are alive. There are certain things we feel to be beautiful and good, and we must hunger for them."–George Eliot "We are never living, but hoping to live." –Pascal
The likes of Eliot and Pascal pointed out to us a secret set within our hearts which quite often goes unnoticed and unmentioned. It is the desire for life as it was meant to be. It comes and goes at will. I think that Eliot and Pascal were in fact hinting at the very secret of our existence, for indeed life comes to all us, believers and non-believers, as a mystery of sorts. We all long for life but are not sure where to find it, we wonder: should we actually find life as it is meant to be, will it last? Experience tells us that it usually doesn't.
This secret longing seems incongruent with the routine life we find all around us. It would seem that an arduous journey is needed to find the life we long for, one worth living, as Socrates taught us. The tragedy of it all is that many of us give up the search in despair. That is a tragedy because to lose heart is to lose everything. Heart is of course symbolical for the deep center of ourselves, for this desire that we were born with and which is never completely satisfied. The greatest of spiritual guides seem to agree that our true identity, our reason for being, is to be found in this desire, i.e., our heart's desire. It may be the clue to who we really are and why we are here. But it comes in surprising ways. When it comes and we think for a while that we are living a full life, those are the times when we wish that time stood still: moments of love and joy, of rest and quiet when all seems well with the world. But alas, those moments are rare indeed and don't last very long. Soon enough the vicissitudes and struggles of life return upon us.
Sometimes these moments go unrecognized as they unfold; we long for them retroactively. Their secret comes to us years later in our longing to relive them. Just think of your youth or the youth of your children who are now adults and out of the home, no longer living with you. The great poet Wordsworth, for one, caught a glimpse of the secret of his childhood and saw in it hints of realms unknown. He seems to teach us that if we fail to learn the lesson of these moments, even if retroactively, we will not be able to bring our hearts along in our life's journey. If these moments of youth are not recovered, then the life we long for will always be fading from our view.
But alas, we go on living for we must get on with things, we must make a living, as the saying goes, while sensing in quiet moments of the day a nagging within, a discontent of sorts, a hunger for something else. Having failed to solve the riddle of our existence, we assume that something must be wrong not with life but with us. We begin asking: what is wrong with me? We go around disappointed at life and feel guilty about it. Why cannot I not be happier with my marriage, my job, my friends? The fact is that even while we are doing other things and getting on with life, we still have an eye for the life we secretly long for.
Sometimes this longing is too much to bear, and so we bury it beneath frenzied thoughts and activities; we become what in modern sociology has been dubbed "an activist," distracted with all kinds of noble causes that need to be fought and surmised to be supremely important. This activism merely dulls our immediate consciousness of living. It may go on for years but it can never be completely eradicated. It comes to us unexpectedly, in our dreams, our unexpressed hopes, in unguarded moments. That longing is indeed who we are. It is the essence of the human soul and the secret of our existence and without it nothing of human greatness was ever accomplished.
Apart from desire, which is the unconscious motivation of much frantic activism, not a mountain has been climbed, an injustice fought, a symphony written or a love sustained. Were we to listen to it, it would save us from committing soul-suicide by becoming passive couch potatoes. It would prevent us from sacrificing our hearts on the altar of "getting by."
The secret that begins to solve this riddle of our lives is this: life as usual is not the life we truly want, not the life we need, not the life we were made for. Were we to listen to our hearts, to what G.K. Chesterton called our "divine discontent," we would discover the secret of our existence. As he wrote in Orthodoxy: "We have come to the wrong star…The true happiness is that we don't fit. We come from somewhere else. We have lost our way. Dante too begins the journey of the Divine Comedy as if waking from a stupor in utter confusion in the middle of his life, having lost "the straight road." But he does not say "my life" but "our life's journey."
Indeed, the meaning of our lives is revealed through experiences that may seem odd but we wish they would last forever because they intimate to us that we were meant to live in a world of beauty and wonder, intimacy and adventure all of our days. Nathaniel Hawthorne had it on target too when he wrote that "Our Creator would never have made such lovely days, and given us the deep hearts to enjoy them, above and beyond all thought, unless we were meant to be immortal."
So, the popular dictum "all good things come to an end" is actually a lie, for even our troubles and our heartbreaks tell us something about our true destiny. "This is not the way it was supposed to be" on the other hand, hints at the truth. As Pascal reminds us in his Pensèes: "Man is so great that his greatness appears even in knowing himself to be miserable. A tree has no sense of its misery. It is true that to know we are miserable is to be miserable, but to know we are miserable is also to be great. Thus all the miseries of man prove his grandeur; they are miseries of a dignified personage, the miseries of a dethroned monarch…What can this incessant craving, and this impotence of attainment mean, unless there was once a happiness belonging to man, of which only the faintest traces remain, in that void which he attempts to fill with everything with his reach?"
I suppose, what Pascal is trying to remind us of is the simple truth that we abandon the most important journey of our lives when we abandon longing. We leave our hearts by the side of the road and head off in the direction of "fitting in," "getting by" becoming a productive and useful citizen, a conformist, an entrepreneur amassing wealth, or what have you. But a crucial question arises here: whatever we may gain in the process of abandoning desire: money, prestige, power, positions, others' approval, or even the alleviating of our discontents, is it really worth it? As the gospel of Matthew aptly reminds us: "What good will it be for a man if he gains the whole world, yet forfeits his soul?" (Matt. 16: 26).
N.B. This article appeared in Ovi Magazine on January 7, 2016.
Partnering with persons with disabilities toward an inclusive, accessible and sustainable post-COVID-19 world
As the world observes the International Day of Persons with Disabilities today, we honour the leadership of persons with disabilities and their tireless efforts to build a more inclusive, accessible and sustainable world. At the same time, we resolve to work harder to ensure a society that is open and accommodating of all.
An estimated 690 million persons with disabilities, around 15 per cent of the total population, live in the Asia-Pacific region. Many of them continue to be excluded from socio-economic and political participation. Available data suggests that persons with disabilities are almost half as likely to be employed as persons without disabilities. They are also half as likely to have voted in an election and are underrepresented in government decision-making bodies. Just about 0.5 per cent of parliamentarians in the region are persons with disabilities. Women with disabilities are even less likely to be employed and hold only 0.1 per cent of national parliament positions.
One of the main reasons behind these exclusions is a lack of accessibility. Public transportation and the built environment in general — including public offices, polling stations, workplaces, markets and other essential structures — lack ramps, walkways and basic accessibility features. Accessibility, however, goes beyond the commonly thought of physical structures. Barriers to access to services and information and communication technology must also be removed, to allow for the participation of persons with diverse types of disabilities, including persons with intellectual disabilities and hearing and vision impairments.
The COVID-19 pandemic and related lockdowns has exacerbated existing inequalities. Many persons with disabilities face increased health concerns due to comorbidities and were left without access to their personal assistants and essential goods and services. As much of society moved online during lockdowns, inaccessible digital infrastructure meant persons with disabilities could not access public health information or online employment opportunities.
Despite these challenges, persons with disabilities and their organizations were among the first to respond to the immediate needs of their communities for food and supplies during lockdowns in addition to continuing their long-term work to support vulnerable groups.
ESCAP partnered with several of these organizations to support their work during the pandemic. Samarthyam, a civil society organization in India led by a woman with disabilities, has trained many men and women with disabilities to conduct accessibility audits in their home districts. With these skills, they are becoming leaders and advocates in their communities, working towards improving the accessibility of essential buildings everywhere.
Another ESCAP partner, the National Council for the Blind of Malaysia (NCBM), is working to improve digital accessibility by training a group with diverse disabilities in web access auditing, accessible e-publishing and strategic advocacy. NCBM hopes to support participants in forming a social enterprise for web auditing and accessible publishing, creating employment opportunities and enabling persons with disabilities to lead efforts to improve online accessibility.
Women and men with disabilities have been leaders and champions to break barriers to make a difference in Asia and the Pacific. Today, ESCAP launches the report "Disability at a Glance 2021: The Shaping of Disability-inclusive Employment in Asia and the Pacific." The report highlights some innovative approaches to making employment more inclusive, as well as recommendations on how to further reduce employment gaps.
Adjusting to a post-COVID-19 world presents an opportunity for governments to reassess and implement policies to increase the inclusion of persons with disabilities in employment, decision making bodies and all aspects of society. Accessibility issues impact not only persons with disabilities but also other people in need of assistance, including older persons, pregnant women or those with injuries. Implementing policies with universal design, which creates environments and services that are useable by all people, benefits the whole of society. Governments should mainstream universal design principles into national development plans, not only in disability-specific laws and policies.
As a global leader in disability-inclusive development for over 30 years, the Asia-Pacific region has set an example by adopting the world's first set of disability-specific development goals in the Incheon Strategy to "Make the Right Real." Meeting the Incheon Strategy goals will require governments to intensify their efforts to reduce barriers to education, employment and political participation.
At ESCAP, we know that achieving an inclusive and sustainable post-COVID-19 world will only be possible with increased leadership and participation of persons with disabilities. To build back better — and fairer — we will continue to strengthen partnerships with all stakeholders so together we can "Make the Right Real" for all persons with disabilities.
Remote Learning during the pandemic: Lessons from today, principles for tomorrow 
Education systems around the world reacted to COVID-19 by closing schools and rolling out remote learning options for their students as an emergency response. New World Bank analysis of early evidence reveals that while remote learning has not been equally effective everywhere, hybrid learning is here to stay.
Going forward, for remote learning to deliver on its potential, the analysis shows the need to ensure strong alignment between three complementary components: effective teaching, suitable technology, and engaged learners.
"Hybrid learning – which combines in-person and remote learning – is here to stay. The challenge will be the art of combining technology and the human factor to make hybrid learning a tool to expand access to quality education for all," emphasized Jaime Saavedra, World Bank Global Director for Education.  "Information technology is only a complement, not a substitute, for the conventional teaching process – particularly among preschool and elementary school students. The importance of teachers, and the recognition of education as essentially a human interaction endeavor, is now even clearer."
The twin reports, Remote Learning During the Global School Lockdown: Multi-Country Lessons and Remote Learning During COVID-19: Lessons from Today, Principles for Tomorrow, stress that three components are critical for remote learning to be effective:
Prioritizing effective teachers: a teacher with high subject content knowledge, skills to use technology, and appropriate pedagogical tools and support is more likely to be effective at remote instruction.
Adopting suitable technology: availability of technology is a necessary but not sufficient condition for effective remote learning.
Ensuring learners are engaged: for students to be engaged, contextual factors such as the home environment, family support, and motivation for learning must be well aligned.
The reports found that many countries struggled to ensure take-up and some even found themselves in a remote learning paradox: choosing a distance learning approach unsuited to the access and capabilities of a majority of their teachers and students.
"Emerging evidence on the effectiveness of remote learning during COVID-19 is mixed at best," said Cristóbal Cobo, World Bank Senior Education and Technology Specialist, and co-author of the two reports. "Some countries provided online digital learning solutions, although a majority of students lacked digital devices or connectivity, thus resulting in uneven participation, which further exacerbated existing inequalities. Other factors leading to low student take-up are unconducive home environments; challenges in maintaining children's engagement, especially that of younger children; and low digital literacy of students, teachers, and/or parents."
"While pre-pandemic access to technology and capabilities to use it differed widely within and across countries, limited parental engagement and support for children from poor families has generally hindered their ability to benefit from remote learning," stressed Saavedra.
Despite these challenges with remote learning, this can be an unprecedented opportunity to leverage its potential to reimagine learning and to build back more effective and equitable education systems. Hybrid learning is part of the solution for the future to make the education process more effective and resilient.
The reports offer the following five principles to guide country efforts going forward:
Ensure remote learning is fit-for-purpose. Countries should choose modes of remote learning that are suitable to the access and utilization of technology among both teachers and students, including digital skills, and that teachers have opportunities to develop the technical and pedagogical competencies needed for effective remote teaching.
Use technology to enhance the effectiveness of teachers. Teacher professional development should develop the skills and support needed to be an effective teacher in a remote setting.
Establish meaningful two-way interactions. Using the most appropriate technology for the local context, it is imperative to enable opportunities for students and teachers to interact with each other with suitable adaptations to the delivery of the curriculum.
Engage and support parents as partners in the teaching and learning process. It is imperative that parents (families) are engaged and supported to help students access remote learning and to ensure both continuity of learning and protect children's socioemotional well-being.
Rally all actors to cooperate around learning. Cooperation across all levels of government; as well as partnerships between the public and private sector, and between groups of teachers and school principals; is vital to the effectiveness of remote learning and to ensure that the system continues to adapt, learn, and improve in an ever-changing remote learning landscape.
Youth embody 'spirit' of 21st century more than parents
Even in the face of the COVID-19 pandemic, climate change and other global challenges, children and youth are nearly 50 per cent more likely than older people to believe that the world is becoming a better place, according to the results of a landmark intergenerational poll published on Thursday.
The international survey was conducted by the UN Children's Fund (UNICEF) and Gallup, the global analytics and advice firm, and has been released ahead of World Children's Day on 20 November.
The Changing Childhood Project is the first poll of its kind to ask multiple generations for their views on the world and what it is like to be a child today.
Part of the solution
Henrietta Fore, the UNICEF Executive Director, said that despite numerous reasons to be pessimistic, children and young people refuse to see the world through the bleak lens of adults.
"Compared to older generations, the world's young people remain hopeful, much more globally minded, and determined to make the world a better place," she added.
"Today's young people have concerns for the future but see themselves as part of the solution".
More than 21,000 people in 21 countries participated in the survey, which was conducted across two age cohorts – 15-24 years old, and age 40 and up – and during the COVID-19 pandemic.
Hopeful, not naïve
Nationally representative surveys were undertaken in countries across all regions – Africa, Asia, Europe, and North and South America – and income levels.
 The findings revealed young people are also more likely to believe childhood has improved, and that healthcare, education and physical safety are better today when compared with their parents' generation.
However, despite their optimism, youth are far from naïve. The poll showed they want to see action to address the climate emergency. At the same time, they are skeptical about the information they consume on social media, and struggle with feelings of depression and anxiety.
This generation is also more likely to see themselves as global citizens, and they are more willing to embrace international cooperation to combat threats such as the pandemic.
Aware of risks
The survey also found children and young people are generally more trusting of national governments, scientists and international news media as sources of accurate information. 
They are also aware of the problems the world is facing, with nearly 80 per cent seeing serious risks for children online, such as exposure to violent or sexually explicit content, or being bullied.
Young people want faster progress in the fight against discrimination, more cooperation among countries, and for decision-makers to listen to them.
Nearly three-quarters of those surveyed who are aware of climate change believe Governments should take significant action to address it. The share rises to 83 per cent in low- and lower-middle countries, where climate impacts are set to be greatest.
21st century citizens
In practically every country, large majorities of youth said their countries would be safer from COVID-19 and other threats if Governments would work together, rather than on their own.
They have also demonstrated stronger support for LGBTQ+ (lesbian, gay, bisexual, transgender and queer) rights, with young women at the forefront for equality.
The survey also revealed a strong alignment between the two generations, including on the issues of climate, education, global collaboration, though some of the deepest divides occurred around optimism, global mindedness and recognition of historical progress. 
"While this research paints a nuanced view of the generational divide, a clear picture emerges: Children and young people embody the spirit of the 21st century far more readily than their parents," said Ms. Fore.
"As UNICEF prepares to mark its 75th anniversary next month, and ahead of World Children's Day, it is critical we listen to young people directly about their well-being and how their lives are changing".