The Secret of our Discontents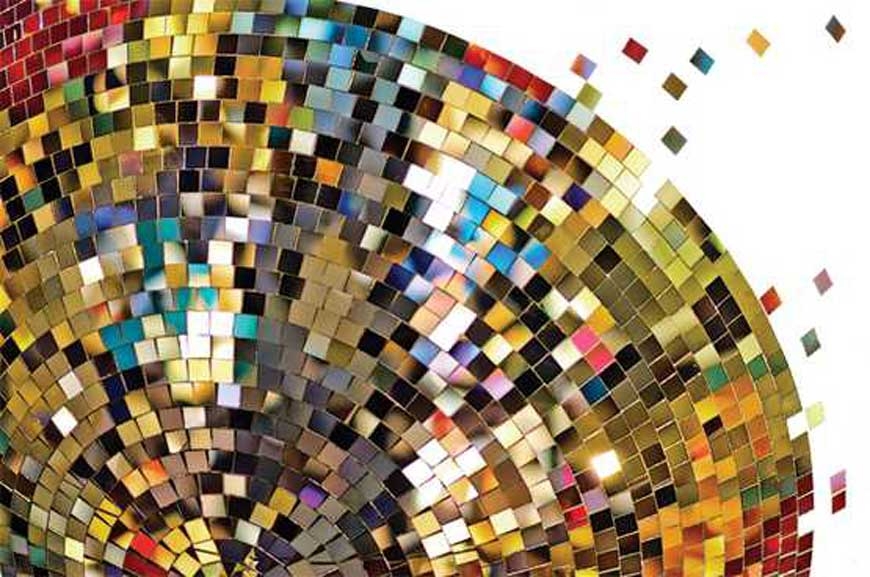 "It seems to me we can never give up longing and wishing while we are alive. There are certain things we feel to be beautiful and good, and we must hunger for them."–George Eliot "We are never living, but hoping to live." –Pascal
The likes of Eliot and Pascal pointed out to us a secret set within our hearts which quite often goes unnoticed and unmentioned. It is the desire for life as it was meant to be. It comes and goes at will. I think that Eliot and Pascal were in fact hinting at the very secret of our existence, for indeed life comes to all us, believers and non-believers, as a mystery of sorts. We all long for life but are not sure where to find it, we wonder: should we actually find life as it is meant to be, will it last? Experience tells us that it usually doesn't.
This secret longing seems incongruent with the routine life we find all around us. It would seem that an arduous journey is needed to find the life we long for, one worth living, as Socrates taught us. The tragedy of it all is that many of us give up the search in despair. That is a tragedy because to lose heart is to lose everything. Heart is of course symbolical for the deep center of ourselves, for this desire that we were born with and which is never completely satisfied. The greatest of spiritual guides seem to agree that our true identity, our reason for being, is to be found in this desire, i.e., our heart's desire. It may be the clue to who we really are and why we are here. But it comes in surprising ways. When it comes and we think for a while that we are living a full life, those are the times when we wish that time stood still: moments of love and joy, of rest and quiet when all seems well with the world. But alas, those moments are rare indeed and don't last very long. Soon enough the vicissitudes and struggles of life return upon us.
Sometimes these moments go unrecognized as they unfold; we long for them retroactively. Their secret comes to us years later in our longing to relive them. Just think of your youth or the youth of your children who are now adults and out of the home, no longer living with you. The great poet Wordsworth, for one, caught a glimpse of the secret of his childhood and saw in it hints of realms unknown. He seems to teach us that if we fail to learn the lesson of these moments, even if retroactively, we will not be able to bring our hearts along in our life's journey. If these moments of youth are not recovered, then the life we long for will always be fading from our view.
But alas, we go on living for we must get on with things, we must make a living, as the saying goes, while sensing in quiet moments of the day a nagging within, a discontent of sorts, a hunger for something else. Having failed to solve the riddle of our existence, we assume that something must be wrong not with life but with us. We begin asking: what is wrong with me? We go around disappointed at life and feel guilty about it. Why cannot I not be happier with my marriage, my job, my friends? The fact is that even while we are doing other things and getting on with life, we still have an eye for the life we secretly long for.
Sometimes this longing is too much to bear, and so we bury it beneath frenzied thoughts and activities; we become what in modern sociology has been dubbed "an activist," distracted with all kinds of noble causes that need to be fought and surmised to be supremely important. This activism merely dulls our immediate consciousness of living. It may go on for years but it can never be completely eradicated. It comes to us unexpectedly, in our dreams, our unexpressed hopes, in unguarded moments. That longing is indeed who we are. It is the essence of the human soul and the secret of our existence and without it nothing of human greatness was ever accomplished.
Apart from desire, which is the unconscious motivation of much frantic activism, not a mountain has been climbed, an injustice fought, a symphony written or a love sustained. Were we to listen to it, it would save us from committing soul-suicide by becoming passive couch potatoes. It would prevent us from sacrificing our hearts on the altar of "getting by."
The secret that begins to solve this riddle of our lives is this: life as usual is not the life we truly want, not the life we need, not the life we were made for. Were we to listen to our hearts, to what G.K. Chesterton called our "divine discontent," we would discover the secret of our existence. As he wrote in Orthodoxy: "We have come to the wrong star…The true happiness is that we don't fit. We come from somewhere else. We have lost our way. Dante too begins the journey of the Divine Comedy as if waking from a stupor in utter confusion in the middle of his life, having lost "the straight road." But he does not say "my life" but "our life's journey."
Indeed, the meaning of our lives is revealed through experiences that may seem odd but we wish they would last forever because they intimate to us that we were meant to live in a world of beauty and wonder, intimacy and adventure all of our days. Nathaniel Hawthorne had it on target too when he wrote that "Our Creator would never have made such lovely days, and given us the deep hearts to enjoy them, above and beyond all thought, unless we were meant to be immortal."
So, the popular dictum "all good things come to an end" is actually a lie, for even our troubles and our heartbreaks tell us something about our true destiny. "This is not the way it was supposed to be" on the other hand, hints at the truth. As Pascal reminds us in his Pensèes: "Man is so great that his greatness appears even in knowing himself to be miserable. A tree has no sense of its misery. It is true that to know we are miserable is to be miserable, but to know we are miserable is also to be great. Thus all the miseries of man prove his grandeur; they are miseries of a dignified personage, the miseries of a dethroned monarch…What can this incessant craving, and this impotence of attainment mean, unless there was once a happiness belonging to man, of which only the faintest traces remain, in that void which he attempts to fill with everything with his reach?"
I suppose, what Pascal is trying to remind us of is the simple truth that we abandon the most important journey of our lives when we abandon longing. We leave our hearts by the side of the road and head off in the direction of "fitting in," "getting by" becoming a productive and useful citizen, a conformist, an entrepreneur amassing wealth, or what have you. But a crucial question arises here: whatever we may gain in the process of abandoning desire: money, prestige, power, positions, others' approval, or even the alleviating of our discontents, is it really worth it? As the gospel of Matthew aptly reminds us: "What good will it be for a man if he gains the whole world, yet forfeits his soul?" (Matt. 16: 26).
N.B. This article appeared in Ovi Magazine on January 7, 2016.
COVID-19: More than a Biological Weapon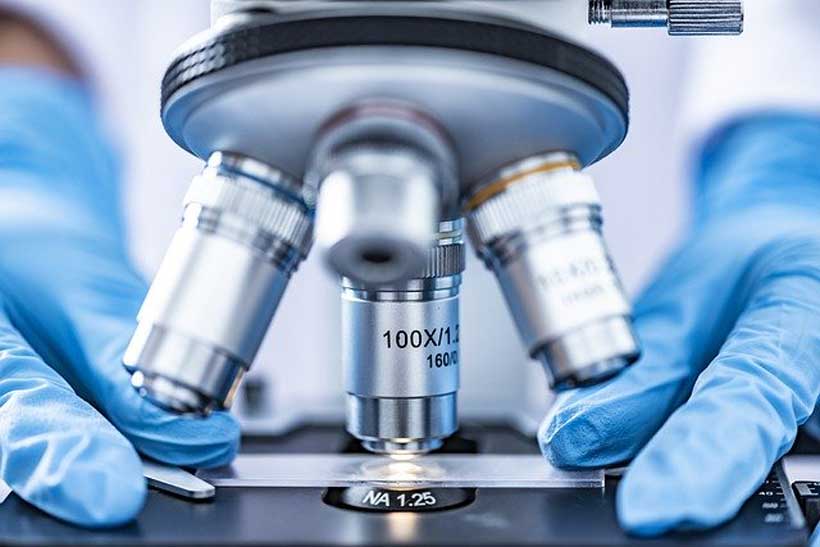 While the biological virus is a common enemy of humankind, the political virus born out of certain American politicians is equally detestable, for it has damaged the global anti-epidemic cooperation and impeded the long-term development and progress of human society. The virus in the political world has done even more damages than the virus from the natural world.
What are the sources of this political virus then? It is rooted in the selfish interests of a handful of American politicians. Not long ago, the American media revealed that senior US officials had handed down documents to a number of federal agencies requesting all federal employees to speak consistently about the pandemic and blame China for everything. The document was practically a confession of the US government on how it implemented the buck-passing. As 2020 is America's election year, some American politicians are so crazily intent on fabricating all kinds of fallacies about "holding China accountable," attacking the WHO for being too "China-centric," and even criticizing some state governors for poor epidemic response, all to keep the epidemic from affecting the election. Such unscrupulous "political shows" reflect how desperate these politicians are to cover up their misconduct both in the decision and execution of their response, with a purpose of deflecting the public grumble.
The political virus is a tumor stemming from racism. After the WHO and the scientific circle named the novel coronavirus COVID-19, some American politicians deliberately ignored the new nomenclature and insisted on calling it the "Chinese virus". It is an international consensus not to label a virus with a region, state, or nation, which is also a universal principle that the international community should uphold. Yet these American politicians are determined to defy the world by intentionally steering public opinions in the direction of racism and xenophobia, and practicing racial discrimination. The use of the term "Chinese virus" for coronavirus laid bare the absolute absence of common sense, conscience, cooperative spirit, and morality in those politicians infected with the "political virus".
The political virus derives from the Cold War mentality. A small group of American politicians have been obsessed with political maneuver and slandering China, especially the US Secretary of State Mike Pompeo, who has been busy fanning flames and spreading rumors. The "political virus" ingrained in their mind is the hotbed of all their vicious intentions. They have the wishful thinking that accusing China of the so-called "mask diplomacy" would offset its influence; vilifying China's aid to help build the African Center for Disease Prevention and Control as an attempt to "steal genome data" would drive a wedge between China and Africa; and egging other countries to claim reparations from China would pin the "original sin" of the virus on the country…. These whimsical whoppers are nothing but Washington's attempts to curb China's development.
The political virus is rooted in the obsession with "great-power competition." The US government labeled China and Russia as the biggest challenges to US national security in its latest National Security Strategy and National Defense Strategy, and declared the reemergence of great-power competition. During this global crisis of COVID-19, certain American politicians, going out of their way to make "ammunition to win the great-power competition," have gone all out to oppose China in every possible way and tried hard to cover up America's embarrassment of ineffective epidemic control measures by smearing China, rather than focus on preventing the virus spread. As we can never wake up someone pretending to be asleep, perhaps the best way is to leave him alone and "not even turn our eyes in his direction," as the famous Chinese writer Lu Xun once said.
The disease has seeped down into the skin and should be treated before it gets worse. The world is still struggling with the COVID-19 pandemic, and all countries need to join hands in defeating it. We advise the American politicians with ulterior motives to stop the misdeed and change course before its too late. We also call on the international community to stay on high alert and take strong measures to prevent the American political virus from spreading to do more harm to the global anti-epidemic efforts and the normal international order.
Spanish Flu and COVID-19 – are there lessons for the world of work?
In the midst of the COVID-19 pandemic, many look to the Spanish Flu pandemic of 1918/19, which killed an estimated 50 million people, or 2,5 per cent of the global population. Are there lessons to be learned from the world of work perspective?
The Spanish flu did not start in Spain but was called that because Spanish newspapers were the first to report about it. From its presumed origins in a World War I military camp in the state of Kansas, United States, it washed over the world in three waves. The first, mild one in spring 1918, was followed by a second, more deadly outbreak between September and December 1918 and a third one at the beginning of 1919.
All countries were hit, although unequally. Samoa lost 22 per cent of its population, Spain 12,3 per cent and the US 6,5 per cent. In colonial India, the flu killed 6 per cent of the population, amounting to 18 million, roughly the number of victims of the First World War.
Similar patterns, similar measures
COVID-19 and the Spanish Flu both have struck a highly globalized and interconnected world where viruses easily travel on ships, carriers and trains, or – today – on airplanes. As 1918 was the last year of the First World War, the movement of troops and refugees was a significant factor in spreading the virus. In 2019/20, business and leisure travellers have been the main carriers.
The only measures to control the spread of the disease back in 1918 just as in 2020 were better hygiene, quarantine of the infected, "social distancing" and shutting down much of public life. This implied massive restrictions of civil liberties and paralysis and disruption of the economy.
In 1918/19 as well as today, the poorest and most vulnerable, who often lived in crowded conditions, with low paid work and little or no access to health care, were much more exposed to infection. They also suffered most immediately from drastic lock down measures, and were at a particularly high risk of losing their lives and their livelihoods.
Different impacts
The Spanish Flu happened at the tail end of the First World War, in a context of widespread chaos. The response to the crisis was uncoordinated, mostly local, with a high mobilization of civil society groups.
In industrialized nations, the economic impact was rather short lived. Eventually, the economic boom of the "Roaring Twenties" got many people back to work.
In other parts of the world, such as India and sub-Saharan Africa, the consequences were deeper and longer lasting. A shortfall in labour affected harvest and sowing. Food prices spiked, causing widespread famine and an increased flow of migrants into urban centres. This led to social unrest, strikes and rebellion against colonial powers.
What we can learn
Although the world is very different today, we can learn from the events in 1918/19 that a pandemic increases poverty and inequalities; this carries a social and human cost, which can have long term destabilizing effects.
Today, states have more possibilities to react, including through fiscal and labour market policies and tools, and the opportunity for international cooperation through the United Nations and their international partners.
Policies in response to the COVID-19 crisis need to address inequalities and ensure that poor, rural and marginalized communities are not forgotten. ILO's labour standards such as Recommendation No. 205, on employment and decent work for peace and resilience, provide the necessary framework.
The global economic and labour market problems arising out of the COVID-19 crisis suggest looking also at the economic crisis of the 1930s and reconstruction policies after World War II.
As a response to massive unemployment and destruction, the ILO promoted comprehensive social protection, including health care, and a variety of employment promotion policies based on the conviction that poverty anywhere constitutes a danger to prosperity everywhere.
These past responses can be an inspiration for recovery policies which have to be fair and – compared to the past – much more sustainable.
COVID-19 crisis: Older persons are the pillars of our society – we cannot leave them behind
Authors: Kaveh Zahedi and Eduardo Klien*
COVID-19 is turning our world upside down, especially for those at the end of the age spectrum. The virus and its rapid spread are challenging science, economy and society—as well as how we care for older persons.
We know that the risk of dying from COVID-19 increases significantly with age. Evidence from Asia and the Pacific shows that case fatality rates rise markedly by decade for persons between the ages of 50 to 80. Due to public health measures, many older persons will die alone, without family and friends. COVID-19 has stripped them of their fundamental human rights – including the right to live and die with dignity.
In Asia and the Pacific, there are 630 million older persons aged 60 years or over. However, it is not only age that poses a higher risk. Older persons tend to be more affected by chronic and non-communicable diseases, making them more vulnerable to succumbing to COVID-19. Those with disabilities are at a particularly high risk since they are often poor, in vulnerable employment without adequate social protection and dependent on others.
Personal distancing has also had a heavy impact on older persons. Those living alone, particularly older women, may become lonelier and more vulnerable to abuse. Persons with disabilities will be unable to receive assistance. Gatherings of older persons' associations – an effective tool for their empowerment – are no longer possible. Those confined in care homes remain without the safeguards afforded by regular contact with the outside world. These factors can undermine an older person's mental and physical health and exacerbate social exclusion.
Weak social protection and limited access to affordable health care in the region make it less likely for older persons to seek care when showing symptoms of COVID-19. Informal workers without social protection –which includes most working older persons- cannot afford to self-isolate as it threatens their sources of income. ESCAP and HelpAge International have promoted social protection through universal schemes, including social pensions, as well as access to Universal Health Care.
Early detection and testing of COVID-19 has led to effective and timely policy interventions. We must ensure immediately that all older persons with symptoms get tested and treated. For those who cannot afford testing, we must provide adequate health care and social protection.
Although many cases require us to avoid personal contact with older persons, we must reach out to our parents, grandparents, older neighbors and friends to ensure that their basic needs are met. We must engage with them socially, show our respect and assure them how much they matter to all of us, especially in times of crisis. In our interactions with older persons we must be more risk-averse, but not discriminatory.
The post-COVID-19 world will not be the same as before. We know that times ahead will be difficult, unemployment will be high and poverty widespread. While governments in many countries, including in Asia and the Pacific, have announced cash transfers and support to small and medium enterprises (SME) to mitigate the impacts of the crisis, it is imperative that they reach everyone.

We must also reduce the digital divide. Access to information and communications technology (ICT) can play a crucial mitigating role during crises, and it must be made available to older persons. ICT can help them manage aspects of their chronic diseases independently, which saves costs and reduces exposure to diseases from visiting hospitals and clinics. Using ICT to diagnose diseases can also help with early detection of disease and in turn early treatment and warning of developing disease hotspots. ESCAP is implementing a project exploring the feasibility of using ICT to support older persons in coping with chronic diseases. HelpAge is also integrating ICT in home and community care projects in the region.
Timely, reliable and age-disaggregated data are crucial to supporting targeted interventions among older persons. As they face unique challenges, tailored data can help devise more effective responses and longer-term solutions.
Older persons are crucial pillars of our societies, and their voice must be heard. They are the pioneers who have made the region prosper. It is our responsibility to reduce their vulnerabilities and ensure that older persons live without discrimination.
COVID-19 is challenging our commitment and capacity to leave no one behind. ESCAP and HelpAge work together and stand ready to support member States in responding to challenges, while aiming at policies for ageing societies based on the fundamentals of human rights: equality and dignity for all.
*Eduardo Klien. Regional Director for Asia – HelpAge International