The Programmable Diplomatic Kill Switch
If indeed "War is a mere continuation of policy with other means" [1] the metaphoric kill switches that have made their way into strategic weapons by arms manufacturers give Clausewitz's nearly two-hundred-year-old observation new meaning. The ability of states that manufacture complex strategic networked weapons systems to simply turn off or at least partially disable such systems, on demand, is not really new.
This capability is not simply to ensure such weapons cannot be turned and used against states that manufacture them. It can and will be used when it is in the interest of third-party states to modulate a conflict. International relations could be steered down a path that was once traveled down by surrogates of superpowers.
Surely, a kill switch is not a marketing feature, nor will one have its tutorial in the training manuals of the U.S. FA-18 Hornet's Target Acquisition System, Israel's Hermes and Heron UAVs (Unmanned Aerial Vehicles, or drones), or in Russia's Iskander guided ballistic missile, among other systems. Such compromised access is made through backdoors, allowing unauthorized remote access to the computer control hardware. These backdoors are not hacked into but rather are designed into the system, analogous to the Trojan Horse tale of subterfuge.
We are not talking about the future. When the U.S. sold FA-18 jets to Australia three decades ago, they would not supply the system codes necessary to acquire enemy targets the Australians wanted them to. These jets would only lock on targets the U.S. would allow [2]. Subsequently, the Australian military developed their own Electronic Warfare Self Protection, a Radar Warning Receiver known as ALR-2002 [3]. It has been also claimed that Australian programmers discovered the codes the U.S. would not provide them [4], but both of these indigenous efforts might be the same although announced and interpreted differently. The Australian Defense Minister at the time noted "The radar of our Hornet could not identify most of the aircraft in this region as hostile … so our frontline fighter could not shoot down people who might be the enemies in this region" [5]. By 2006 Australia's ALR-2002 project was being phased out in favor of Raytheon's ALR-67 (V3) as this unit provided necessary access to radar signatures the Australians required, and it was fully operational whereas the ALR-2002 was still in its qualification stage. For fifteen years, the U.S. arbitrarily denied an ally access to full system capabilities.
There have been reports [6] that during a specific politically contentious period between Turkey and Israel, 2014 or before, Israel sent a strong message to the Turks through a surrogate, Azerbaijan, when some of Azerbaijan's Israeli-manufactured UAVs were unexpectedly unable to launch. This would not be surprising as Israel's Elbit weapons manufacturer and other IAI (Israel Aerospace Industries) have tended to use unified UAV control and data centers, robustly connected via networks and satellites [7].
On September 6, 2007, when the Israeli Air Force destroyed a purported Syrian nuclear research facility, Syrian early warning radar wasn't just jammed but it appears their entire network was disabled to such an extent that the Syrians never saw the Israeli jets violate Syrian air space. As with the Azerbaijani incident, no official mission report was made public. Much of the Syrian military only knew of the events after the facility deep inside Syria was destroyed. It seems that a combination of techniques was used, including speculation that the Israelis were able to incapacitate key pieces of computer technology using Syria's own command and control infrastructure, including algorithm injection and infecting systems that may have actively compromised CPU (Central Processing Unit or microprocessor) function. The latter is conjecture in this case, although not without precedent. The French manufactured CPUs with the ability to be shut down remotely when used in military equipment they export [8]. Spiegel [9] wrote that a Syrian official, during a trip to England in late 2006, frivolously provided access to his laptop, allowing Israeli agents to place a Trojan Horse malware on the laptop, eventually revealing the inner workings of the purported nuclear facility. Some details can be found in the November 26, 2007, Aviation Week and Space Technology article [10] and any role the U.S. technology may have played.
Some argue that it is costly and even a security risk to incorporate kill switches in high-tech weaponry [11]. However, such an argument loses its price-performance claims as the systems move from anti-tank weapons and shoulder-launched surface-to-air missiles (such as Stingers) to strategic drones and ballistic missiles. Besides, it is well-known that the U.S. and other major nuclear powers install safeguards not only on their nuclear arsenal (known as Permissive Action Link) but also on items such as jets and strategic bombers. For example, upon receiving a series of codes embedded in part of its target acquisition system, an F-16 will shut off its weaponry if part of its return signal information includes codes determined to be coming from a targeted U.S. asset. Its radar may send a coded pulse and listen for a specific response. This is nothing new and is used to prevent such aircraft from attacking a real U.S. piloted aircraft or other military facilities. This capability extends to other large weapons manufacturing states.
The following is taken verbatim from The Economist's Technology Quarterly, November 30, 2013 [12]:
"Kill switches" or "backdoors", as these features are sometimes known, have so far been associated with expensive weapon systems that must send and receive data to operate. David Kay, America's most senior arms inspector in post-Saddam Iraq, has noted that one of the reasons why Russia's best air-defence systems have not been installed in Iran is probably because the Iranians fear that Russia might be capable of countermanding missile launches against certain countries' aircraft. Now similar "override" systems are being applied to small arms, too."
Major strategic weapons manufacturers would be remiss if they did not add such a capability to control the use of their weapons.
It has been suggested that military-class GPS navigation or a time limiter be added to tactical weaponry, allowing their use in a limited geographic area and only for certain time periods, or both. A satellite overhead could reset the weapon's timer with a stroke of a remote keyboard. If this is within the realm of possibility, the same mechanism easily becomes a kill switch, thus turning on or off the ability to exercise the weapon effectively. Worse, such a capability could permanently disable on-board computer circuitry. Even certain cell phones turn into bricks if lost or stolen. A 2011 Brookings study [13] notes how UAVs are basically networked flying computers and "on-board computer systems on drones can be equipped with kill switches that could be tripped remotely if the drones go missing" and, thus, can easily be turned into inoperable bricks by remote fiat.
Claims of disabling or altering CPU function do come with empirical evidence. A state-of-the-art Intel- or AMD-powered Windows computer comes with the ability to update its microcode. The microcode is used to translate, internally within the CPU, the individual instruction in the running software into actual operations within the CPU. Such operations could be arithmetic, logical, and/or other. This means there is access to core internals of these microprocessors, regardless of "guaranteed" safeguards. In addition, most integrated circuits over the past 25 years or so can be tested as a functional unit using JTAG (Joint Test Action Group) pins. Further, these and similar JTAG lines are available on motherboards. JTAG offers access to the internals of integrated circuits, since its function is to test subsections of finished products. Unless these JTAG lines are physically disconnected from the user, they provide sources of backdoor access.
A very convenient integrated circuit known as an FPGA (Field Programmable Gate Array) is specifically designed to power-up without any real operational capability; it simply awaits initialization, programming, and loading of other operational procedures into the FPGA upon boot-up. In military systems, every effort is made to verify and securely feed proper instructions into the FPGA, but many of these FPGAs have been subcontracted to entities outside the borders of weapons manufacturing states, which is asking for trouble. A case in point is the American-designed, but Chinese-manufactured, ProASIC3 FPGA (also known as PA3) by Actel (now Microsemi) used in products spanning automotive to aerospace to U.S. military applications, which was purported to have a deliberate backdoor. This was demonstrated by researchers at the University of Cambridge and Quo Vadis Labs in England [14]. Some dispute a deliberate intent claiming that no evidence has been brought forth that it was an intentional design-in [15]. Others claim backdoors are everywhere waiting to be exploited [16].
Former U.S. counter-terrorism czar, Richard Clarke, stated in the Smithsonian Magazine [17] that "logic bombs" and "trap doors" exist in the U.S. supply chain of chips, routers and hardware imported from China. Clarke also stated in the same interview, "Every major company in the United States has already been penetrated by China." This may be an extreme view, but he also suggested in memos to national security advisor Condoleezza Rice on January 25, 2001 and September 4, 2001 that something on the scale of 9/11 may be in the planning [18].
In any case, since claims of backdoors, malware, and CPU accesses peaked in 2012, U.S. government agencies have intensified the search for and programs to detect such traps, backdoors, kill switches, etc. Such activity began even as early as 2005 and 2007 [19]. By mid-2013, it was reported in Security Affairs that "spy agencies reportedly have a long-standing ban on Lenovo PCs due to backdoor vulnerabilities", stating "the research allegedly documented the presence of hardware and firmware backdoor vulnerabilities in Lenovo chips" [20].
It turns out that Intel, the maker of the most popular series of microprocessors in the world, the x86, has added a second tiny processor to its latest chipsets [21]. The prevailing explanation for the function of this added processor, which cannot be seen by the main CPU or the operating system, is to aid in remote management. This is an enhancement to an older subsystem called Intelligent Platform Management Interface (IPMI). However, Intel's Management Engine (ME), a 32-bit ARC processor, in conjunction with Intel's Active Management Technology (AMT), runs in the background even when the system is powered down, has the ability to monitor network traffic with its own dedicated network stack, runs its own firmware secured with 2048-bit RSA encryption, and has access to system RAM [22]. While probably not designed to be a backdoor, it can be used as one [23].
The diplomatic nature of this metaphorical kill switch could determine the outcomes of conflicts. Of course, such manipulation of military hardware has its limits. Military secrets are most fleeting and, as such, kill switches must be used in a manner that would make their effects appear somewhat innocuous. As demonstrated by the effort put forth by the Australians on their F-18s, it will only be a matter of time before the capabilities of kill switches are overcome. In response, the controlling "diplomats" may simply increase the errors in the trajectory of projectiles, slow down the sampling rate of sensors, etc., lest the military-industrial complexes of the world lose their markets to indigenous development.
---
[1] "Der Krieg isteinebloßeFortsetzung der PolitikmitanderenMitteln" Everything You Know About Clausewitz Is Wrong
[2] Beazley tells of U.S. code crack
[3] Economics of War and Peace: Economic, Legal, and Political Perspectives, Ben Goldsmith, JurgenBrauer, Emerald Group Publishing, 2010. Chapter 4: Arms Export Controls and the Proliferation of Weapons Technology, pages 59-66
[4] Australia 'cracked top-secret U.S. jet fighter codes'
[5] See ref #3, Economics of War and Peace, page 63
[6] No hard documented empirical evidence has been presented to this author to conclude causation. However, the correlation between the near absence of Israeli-manufactured Azerbaijani drone sorties with the peak in political tension encountered by Israel (in at least one specific case) is rather interesting.
[7]   Hermes™ Universal Ground Control Station (UGCS) and UAV command, control & communications
[8] High-tech weapons sow fears of chip sabotage and New Technique Detects Hardware Trojans, many others such as, The Hunt for the Kill Switch
[9] How Israel Destroyed Syria's Al Kibar Nuclear Reactor
[10] Aviation Week and Space Technology
[11] The Case for Kill Switches in Military Weaponry
[12] Kill switches and safety catches
[13] Cyber-Physical Attacks and Drone Strikes: The Next Homeland Security Threat
[14] Breakthrough silicon scanning discoversbackdoor in military chip
[15] Experts dispute threat posed by backdoor found in Chinese chip
[16] Back Doors Are Everywhere
[17] Condo Lied: Declassified memo from Clarke
[18] Richard Clarke on Who Was Behind the Stuxnet Attack
[19] Defense Science Board Task Force on High Performance Microchip Supplyand DARPA "TRU.S.T in IC's" Effort
[20] Spy agencies ban on Lenovo PCs due to backdoor vulnerabilities
[21] Intel x86s hide another CPU that can take over your machine (you can't audit it)
[22] Intel ME Secrets; Hidden Code in your Chipset and How to Discover What Exactly it Does
NATO generals do not believe in good relations with Russia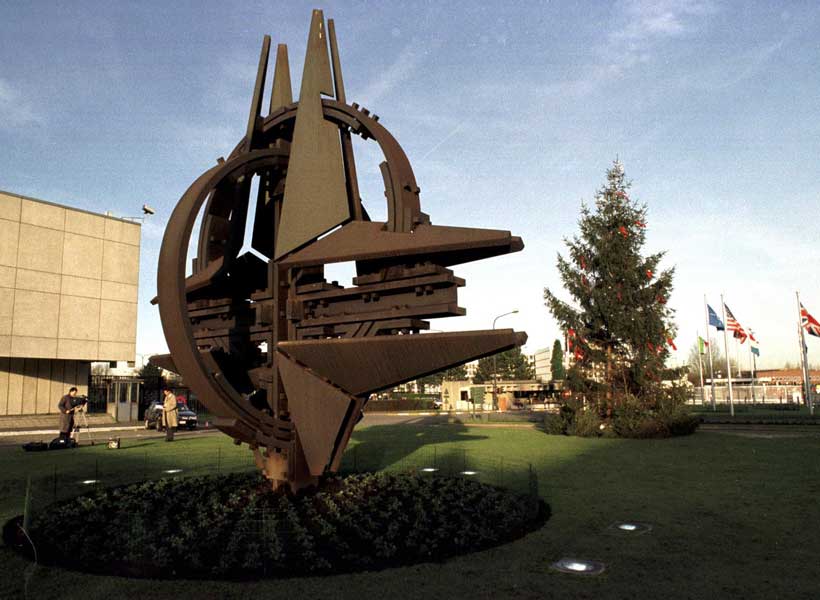 In December NATO allies agreed the civil and military budgets for 2019. At a meeting of the North Atlantic Council allies agreed a civil budget of €250.5 million and a military budget of €1.395 billion for 2019.
NATO Secretary General Jens Stoltenberg welcomed the agreement of the budgets, saying: "The world is changing, and NATO is adapting. Allies are investing in NATO to address the challenges of our time, including cyber and hybrid threats, a more assertive Russia, and instability across the Middle East and North Africa.
Thus, according to the NATO Secretary General, Russia remains one of the main threats the Alliance will face in 2019. The message that NATO is eager to negotiate with Russia is not always proved by the Alliance's actions. The more so NATO high-ranking officials even contradict such message by their statements. It has become obvious that NATO as well as Russia is not always aboveboard.
General Philip Breedlove, former supreme allied commander Europe, and Ambassador Alexander Vershbow, former NATO deputy secretary general made a report "Permanent Deterrence: Enhancements to the US Military Presence in North Central Europe" that assesses the adequacy of current US deployments, with a focus on North Central Europe. A full report will be completed in January 2019. But there is a short summary of the task force's conclusions and recommendations.
All recommendations are made in order to bolster NATO deterrence and political cohesion. The authors say that "military build-up in Russia's Western Military District and Kaliningrad, and its "hybrid" warfare against Western societies have heightened instability in the region, and have made collective defense and deterrence an urgent mission for the United States and NATO. "
They innumerate significant steps taken by the United States and NATO to enhance their force posture and respond to provocative Russian behavior.
The Alliance adopted the Readiness Action Plan, which called for the creation of a Very High Readiness Joint Task Force (VJTF) and expansion of the NATO Response Force (NRF) to increase the Alliance's capacity to reinforce any ally under threat.
At the 2016 Warsaw Summit, the Alliance took the next step in building deterrence by agreeing to deploy four multinational NATO battle groups of about 1,200 troops in each of the Baltic states and Poland.
The NATO Readiness Initiative, the so-called "Four 30s" plan, would designate thirty ground battalions, thirty air squadrons, and thirty major naval combatants to be ready to deploy and engage an adversary within thirty days.
Other steps were taken to bolster the NATO Command Structure and reduce mobility problems through Europe. Among others the main report's recommendation are:
enhance the United States' and NATO's deterrent posture for the broader region, not just for the nation hosting the US deployment, including strengthening readiness and capacity for reinforcement; reinforce NATO cohesion;include increased naval and air deployments in the region, alongside additional ground forces and enablers; promote training and operational readiness of US deployed forces and interoperability with host-nation and other allied forces; ensure maximum operational flexibility to employ US deployed forces to other regions of the Alliance and globally; expand opportunities for allied burden-sharing, including multilateral deployments in the region and beyond; and ensure adequate host-nation support for US deployments. All these steps do not look like a diplomatic compromise or an intention to decrese the tension between NATO and Russia.
In its turn Russia flexes its military muscle. Moscow is to hold 4,000 military exercises in 2019. Russian defense minister said that Russia will increase combat capabilities in response to the U.S. intention to withdraw from the Intermediate-Range Nuclear Forces (INF) treaty.
The two super powers increase their military capabilities and put Europe at risk of war. The only way out is to negotiate, to show goodwill to change the situation, to stop plotting war hiding behind mutual accusations.
SCO: Community of Shared Future
SCO was initially came into being in 1990 between the former USSR and China. First time in 1996, Heads of States and delegates from Russia, China, Kazakhstan, Kirghizstan and Tajikistan sit together in Shanghai to draw upon the mandate, goal and structure of SCO for trust building measures in administrative issues as well as border conflicts. The post-Cold War trends and NATO expansion compel the regional states for the formation of the Shanghai Cooperation organization.
SCO member states holds very strong credentials, having overwhelmingly rich in energy resources ,accommodating more than one-quarter of the world's population, two of its founding members are the United Nation's Security Council permanent members .At that time China and Russia was trying to provide the alternate bloc and to counter the US influence, and the SCO provides a platform for member states, especially China and Russia, to counter contain the western and US design in this region and form a uniform strategic alliance against US hegemony. However, since its reemergence in 2001, the SCO has become a regional deriving force and has been gaining importance in Asia 's strategic and security architecture.
With the new strategic realignment and regional security calculations Russia is more concerned to give SCO a security outlook with an energy-centered orientation, while China accentuates on regional connectivity and economic integration. China interested to highlight regional trade and investment through connectivity and economic linkage, which enable china to play a larger role in the regional and global affairs through BRI, BRICS and SCO platform. Russia desires to fetch the energy potential in the framework of SCO. The SCO is the major regional collaborating platform on the Eurasian continent with China, India and Russia are the three biggest and most populous countries in Eurasia.
The first and foremost feature of unity and binding force among SCO member states common threat perception of U.S influence in Central Asia region. China and Russia intended to promote the Eurasian order as a counter containment policy to U.S. influence. The SCO is best toll and counter weight to NATO intrusion in Eurasian region. In order to keep U.S. influence out of Eurasia, there is a possibility that both China and Russia would consider making certain realignments in their strategic maneuvering to balance their inherent strategic competition.
Meanwhile, the region is facing multifarious challenges. Being the China, Pakistan, Russia, India and Iran pursuing their varied interests in Afghanistan. Moreover, major states of the region have territorial disputes awaiting resolution. The SCO has also exaggerated its focus on Afghanistan. The intensifying emphasis on SCO as a probable multilateral platform for comprehensive cooperation on Afghanistan is a demonstration to the great transformational changes within the regional security milieu over the last decade but SCO has less room for engagements in Afghanistan due to the NATO and US forces. The SCO-Afghanistan Action Plan emphasized on joint military exercises, joint operations in combating and illuminating terrorism, drug trafficking and organized crime; for involving Afghanistan in uplifting its institutional capacity. Moreover, Action Plan clearly points out the security challenges that emanate from the situation inside Afghanistan and threaten the security of the SCO States, on closer examination its scope appears limited and modest. Afghanistan and Iran having SCO observer status and India and Pakistan joined the SCO now the platform began playing a more important role in curbing instability in Afghanistan.
Pakistan placed itself at the crossroads of south, east and central Asia, keeping in view the geo-strategic importance of Pakistan and the development of Gwadar Port, Pakistan can become an energy and trade corridor for SCO countries. On the other side there are lot of prospects for Pakistan in the domain of strategic, economic and political spheres. Strategic imperatives encompassed military to military, counter-terrorism and anti-drug trafficking collaboration; economic dimension included Pakistan 's role as energy and trade corridor; and political dividends included good relations with china, Russia, India and CARs. India and Pakistan considered SCO as the most momentous platform in Eurasian region that might bring peace, prosperity and stability in South Asia. Now with the induction of India and Pakistan SCO expanded with new version by covering central Asia, south Asia and west Asia. SCO expansion with new members will encourage linkage and connectivity between the SCO and BRICS states.
BRI by China is facilitating coordination of development and connectivity mechanism between the SCO members, such as the Eurasian Economic Union, headed by Russia, and Kazakhstan's Bright Road. China's cooperation with Russia and Kazakhstan has set a good example for other SCO members and observer states. The SCO has become a major platform for Eurasian countries to synchronize development strategies and jointly build the Belt and Road connectivity. India is expected to ratify the Belt and Road Initiative after its inclusion in the SCO alongside Pakistan, which will amplify development strategy coordination among countries along the Belt and Road routes. China is eager to host the SCO joint counterterrorism cyber exercise again and to hold a defense security forum. China wants the SCO to address the global and regional issues with collective wisdom and common voice, which will help the organization play a bigger and more constructive role in international affairs.
Since its inception in 2001, the SCO summit had been held in China three times, twice in Shanghai and once in Beijing. Qingdao is the third host city, the coastal city in east China's Shandong Province. The SCO coming summit in June is the first meeting after the expansion of SCO's since its commencement in 2001. SCO is the best opportunity and platform for its new members like India and Pakistan because both have trouble history of long standing disputes and wars. As Pakistan and India now, part of this regional alliance and community of nations having share destiny of development, progress and long-awaited energy projects like TAPI (Turkmenistan, IPI and CASA (Central Asia-South Asia) can be kick started and push forward using the platform of SCO. The induction of new members states will encourage synchronization between the SCO and BRICS member states and this will add more responsibility with increased international impact followed by enlarge geographic and demographic range.
America's Perspective on Iran's Terrorism in the Region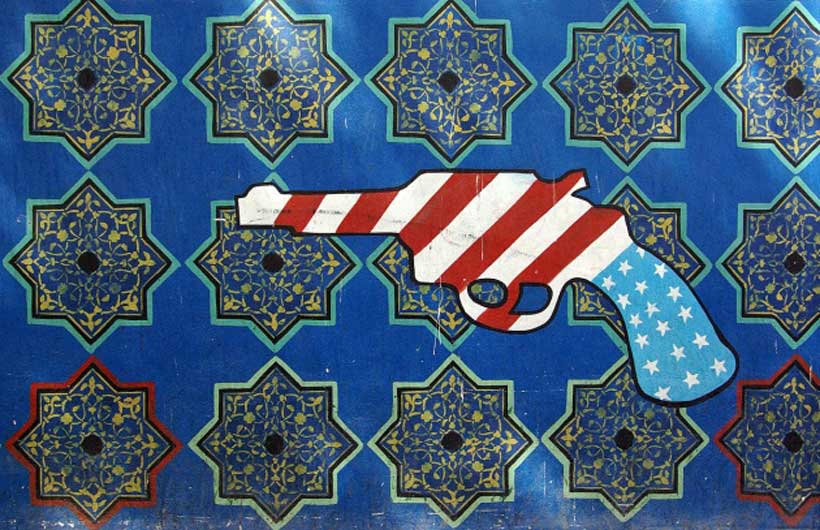 One of the major pillars of Iran's pandemic, which in recent years has received serious attention from Western media and propaganda against the Islamic Republic of Iran, is the issue of the nuclear program. In fact, Iran's activities in the field of peaceful nuclear technology are one of the most important events in the country, which has gained wide-ranging global dimensions and attracted the attention of countries, institutions and international organizations. Therefore, recognizing the quality of representation and illustration of the nuclear activities of the Islamic Republic of Iran in various Western media, as well as the type of psychological warfare in it, seems necessary. What can be done through revealing their approaches to this, identifying and emphasizing their underlying issues in Iran's persecution?
The Iranian documentary, commissioned by Alex Trimman, was launched in 2011, is a serious example of a nuclear-centric Iran-centered nuclear project that puts the activities of the Islamic Republic of Iran on the dark side of other issues and continues the course since the beginning of the revolution. . Considering the importance of this documentary, this research uses the literature of Iran and the psychological warfare and the Orientals approach and the theoretical framework of representing and using the discourse analysis method to answer these questions. How is it presented the Iranian documentary in the nuclear activities of the Islamic Republic of Iran and related issues? And Iran's fears and psychological warfare against the Islamic Republic of Iran, how was it carried out in the form of representing its nuclear activities in this documentary?
Gen. Petraeus, who previously served as head of the United States military headquarters in the Middle East, East Africa and Central Asia, claimed that the system was designed to deter and enhance the region's defense capabilities against missile power at the announcement of the establishment of a US missile shield in the Persian Gulf. Iran is spells Petraeus out the message that the United States will support the Persian Gulf States with Iran's intermediate and long-range missile defense capabilities by deploying this defense system. The United States is trying to introduce Iran as a country that wants to disrupt regional order and dominate Neighboring countries. In a joint statement by the Persian Gulf Cooperation Council and the United States, after the 2015 May summit, Camp David said, "America and Gulf Cooperation Council countries are opposed to Iran's actions to undermine the stability of the region and will confront it and engage in dialogue will continue to strengthen the security structure of the region? The United States will act as part of this effort to strengthen the capacity of the GCC states to defend itself against foreign invasion, including strengthening air defense and missile, naval and cyber security.
The anti-Iranian coalition has to be integrated, which requires serious grounds for this. The Persian Gulf's anti-missile shield, in which the political and financial interests of the elite ruling in Washington, Tel Aviv and the Persian Gulf states are intertwined, can play the role of the best basis for their unification.
Iran's fears are in the sense of excessive and irrational fears of Iran, especially with the magnitude of the threat of nuclear deal. Right-wing Ramadan believes that Iran was the first to appear during the peace talks between Egypt and Israel in the late seventies and early eighties. To convince its public opinion that peace is possible with the Arabs, Israel needs an external threat to replace the threat of Arab countries. The victory of the Islamic Revolution in Iran and the opposition to Camp David's peace accord were a golden opportunity for Israeli states to present a threatening image of Iran.
In other words, Iran's fear is a strategic project in which Iran is portrayed as a major threat to the region, as well as a threat to global peace and security, and it is portrayed as a disturbing and disruptive player in the international system. This approach is pursued by the United States and Zionism with the aim of marginalizing the Islamic Republic of Iran.
Iran fears that Iran is seeking to acquire weapons of mass destruction, especially nuclear weapons, in order to defend itself against Israel, which already has access to these weapons. Meanwhile, Israel is severely threatened by Iran's pursuit of nuclear energy and pressured the United States to stop its nuclear activities as soon as possible. According to a poll, seventy-one percent of the Israeli people believe that if the diplomatic efforts to stop Iran's nuclear activities are to be effective, America must launch a pre-emptive strike Iran against. The Israelis have devised numerous plans to attack Iran's nuclear facilities, and even examined its implications. Meanwhile, David Menashri, director of the Center for Iranian Studies at the University of Tel Aviv, acknowledged that Iran was not a threat to Israel's existence and survival.
James Bale considers the Iran-Iraq phenomenon to be the result of Iran's independence from the United States. "America is trying to prevent the emergence of regional independence hegemony," he says. As their behavior is more independent, the United States puts more pressure on them. Also, the more universal the world hegemonic (i.e., the United States) and the different regional hegemony are the wider political tensions will emerge between them.
According to this view, the United States is pushing for a wave of Iran's fears in the region and the world that Iran is trying to behave independently of the global hegemony and its worldview is very different from the global superpower.
In general, Iran's fears and the psychological warfare of the Western media against Iran can be summarized in seven axes: 1. Inducing Iran's access to nuclear weapons; 2. Iran's support for terrorism; 3. Human rights abuses in Iran; The invasion of Iran's defense technology; 5. The involvement of the Islamic Republic of Iran in the affairs of countries; 6. The Islam city of the political system in Iran; 7. Instigation of Iran's opposition to regional peace and stability.
Iran is the only country that, according to the United States, threatens its interests in the region. From the perspective of Americans, Iran is seeking to acquire nuclear weapons. Americans claim that Iran's reluctance to abandon its nuclear program has jeopardized its interests in regional stability, Israeli security and the non-proliferation regime. Americans believe that Iran's assistance to Islamist groups in Iraq, Lebanon, Yemen and Gaza will lead to the spread of terrorism and instability in the region. Also, Iran's threat to close the Strait of Hormuz has added to these tensions. The United States of Arab and United States in the region claimed Iran's support for Shiite groups in these countries, expressing deep concern about Tehran's expansionist and hegemonic tendencies. Analysts say that authoritarian countries in the region, such as Saudi Arabia, Yemen and Bahrain, crack down protest groups and democratic and legitimate demands of their people on the pretext of engaging in Iran.
From the perspective of the Americans, two threats from Iran may threaten the interests of this country in Southwest Asia. First, Iran would face nuclear demands from other countries, such as Saudi Arabia, in the event of a nuclear bomb and nuclear capture. Under these conditions, the freedom of action of the United States and Israel in the multi-polar nuclear area is facing a lot of restrictions. Secondly, in the event of an Israeli-American military strike against Iran's nuclear facilities to prevent Iranian nuclear and retaliatory attacks, US interests in the region are fall down at the stake. Americans claim that Iran, in addition to its nuclear program, in its asymmetric capabilities in the Persian Gulf, threatens the obstruction of the Strait of Hormuz, links to al-Qaeda, political rhetoric on retaliatory and demonic attacks, the interests of the United States and its allies in the region Risked.
What is called the "Iran of Persecution" is based on the background of some realities in the region and the indebtedness and specific representation of some other events, in the light of which, the cost of power generation in Iran is increased, so that the transfer of power becomes impossible. In fact, the type of representations made by Iran by the Western media is such that by neglecting many of the events and even their hearts, they generally present a frightening and threatening portrayal of the various activities and issues of the country that can be the culmination of these propaganda and psychological warfare.