The Programmable Diplomatic Kill Switch
If indeed "War is a mere continuation of policy with other means" [1] the metaphoric kill switches that have made their way into strategic weapons by arms manufacturers give Clausewitz's nearly two-hundred-year-old observation new meaning. The ability of states that manufacture complex strategic networked weapons systems to simply turn off or at least partially disable such systems, on demand, is not really new.
This capability is not simply to ensure such weapons cannot be turned and used against states that manufacture them. It can and will be used when it is in the interest of third-party states to modulate a conflict. International relations could be steered down a path that was once traveled down by surrogates of superpowers.
Surely, a kill switch is not a marketing feature, nor will one have its tutorial in the training manuals of the U.S. FA-18 Hornet's Target Acquisition System, Israel's Hermes and Heron UAVs (Unmanned Aerial Vehicles, or drones), or in Russia's Iskander guided ballistic missile, among other systems. Such compromised access is made through backdoors, allowing unauthorized remote access to the computer control hardware. These backdoors are not hacked into but rather are designed into the system, analogous to the Trojan Horse tale of subterfuge.
We are not talking about the future. When the U.S. sold FA-18 jets to Australia three decades ago, they would not supply the system codes necessary to acquire enemy targets the Australians wanted them to. These jets would only lock on targets the U.S. would allow [2]. Subsequently, the Australian military developed their own Electronic Warfare Self Protection, a Radar Warning Receiver known as ALR-2002 [3]. It has been also claimed that Australian programmers discovered the codes the U.S. would not provide them [4], but both of these indigenous efforts might be the same although announced and interpreted differently. The Australian Defense Minister at the time noted "The radar of our Hornet could not identify most of the aircraft in this region as hostile … so our frontline fighter could not shoot down people who might be the enemies in this region" [5]. By 2006 Australia's ALR-2002 project was being phased out in favor of Raytheon's ALR-67 (V3) as this unit provided necessary access to radar signatures the Australians required, and it was fully operational whereas the ALR-2002 was still in its qualification stage. For fifteen years, the U.S. arbitrarily denied an ally access to full system capabilities.
There have been reports [6] that during a specific politically contentious period between Turkey and Israel, 2014 or before, Israel sent a strong message to the Turks through a surrogate, Azerbaijan, when some of Azerbaijan's Israeli-manufactured UAVs were unexpectedly unable to launch. This would not be surprising as Israel's Elbit weapons manufacturer and other IAI (Israel Aerospace Industries) have tended to use unified UAV control and data centers, robustly connected via networks and satellites [7].
On September 6, 2007, when the Israeli Air Force destroyed a purported Syrian nuclear research facility, Syrian early warning radar wasn't just jammed but it appears their entire network was disabled to such an extent that the Syrians never saw the Israeli jets violate Syrian air space. As with the Azerbaijani incident, no official mission report was made public. Much of the Syrian military only knew of the events after the facility deep inside Syria was destroyed. It seems that a combination of techniques was used, including speculation that the Israelis were able to incapacitate key pieces of computer technology using Syria's own command and control infrastructure, including algorithm injection and infecting systems that may have actively compromised CPU (Central Processing Unit or microprocessor) function. The latter is conjecture in this case, although not without precedent. The French manufactured CPUs with the ability to be shut down remotely when used in military equipment they export [8]. Spiegel [9] wrote that a Syrian official, during a trip to England in late 2006, frivolously provided access to his laptop, allowing Israeli agents to place a Trojan Horse malware on the laptop, eventually revealing the inner workings of the purported nuclear facility. Some details can be found in the November 26, 2007, Aviation Week and Space Technology article [10] and any role the U.S. technology may have played.
Some argue that it is costly and even a security risk to incorporate kill switches in high-tech weaponry [11]. However, such an argument loses its price-performance claims as the systems move from anti-tank weapons and shoulder-launched surface-to-air missiles (such as Stingers) to strategic drones and ballistic missiles. Besides, it is well-known that the U.S. and other major nuclear powers install safeguards not only on their nuclear arsenal (known as Permissive Action Link) but also on items such as jets and strategic bombers. For example, upon receiving a series of codes embedded in part of its target acquisition system, an F-16 will shut off its weaponry if part of its return signal information includes codes determined to be coming from a targeted U.S. asset. Its radar may send a coded pulse and listen for a specific response. This is nothing new and is used to prevent such aircraft from attacking a real U.S. piloted aircraft or other military facilities. This capability extends to other large weapons manufacturing states.
The following is taken verbatim from The Economist's Technology Quarterly, November 30, 2013 [12]:
"Kill switches" or "backdoors", as these features are sometimes known, have so far been associated with expensive weapon systems that must send and receive data to operate. David Kay, America's most senior arms inspector in post-Saddam Iraq, has noted that one of the reasons why Russia's best air-defence systems have not been installed in Iran is probably because the Iranians fear that Russia might be capable of countermanding missile launches against certain countries' aircraft. Now similar "override" systems are being applied to small arms, too."
Major strategic weapons manufacturers would be remiss if they did not add such a capability to control the use of their weapons.
It has been suggested that military-class GPS navigation or a time limiter be added to tactical weaponry, allowing their use in a limited geographic area and only for certain time periods, or both. A satellite overhead could reset the weapon's timer with a stroke of a remote keyboard. If this is within the realm of possibility, the same mechanism easily becomes a kill switch, thus turning on or off the ability to exercise the weapon effectively. Worse, such a capability could permanently disable on-board computer circuitry. Even certain cell phones turn into bricks if lost or stolen. A 2011 Brookings study [13] notes how UAVs are basically networked flying computers and "on-board computer systems on drones can be equipped with kill switches that could be tripped remotely if the drones go missing" and, thus, can easily be turned into inoperable bricks by remote fiat.
Claims of disabling or altering CPU function do come with empirical evidence. A state-of-the-art Intel- or AMD-powered Windows computer comes with the ability to update its microcode. The microcode is used to translate, internally within the CPU, the individual instruction in the running software into actual operations within the CPU. Such operations could be arithmetic, logical, and/or other. This means there is access to core internals of these microprocessors, regardless of "guaranteed" safeguards. In addition, most integrated circuits over the past 25 years or so can be tested as a functional unit using JTAG (Joint Test Action Group) pins. Further, these and similar JTAG lines are available on motherboards. JTAG offers access to the internals of integrated circuits, since its function is to test subsections of finished products. Unless these JTAG lines are physically disconnected from the user, they provide sources of backdoor access.
A very convenient integrated circuit known as an FPGA (Field Programmable Gate Array) is specifically designed to power-up without any real operational capability; it simply awaits initialization, programming, and loading of other operational procedures into the FPGA upon boot-up. In military systems, every effort is made to verify and securely feed proper instructions into the FPGA, but many of these FPGAs have been subcontracted to entities outside the borders of weapons manufacturing states, which is asking for trouble. A case in point is the American-designed, but Chinese-manufactured, ProASIC3 FPGA (also known as PA3) by Actel (now Microsemi) used in products spanning automotive to aerospace to U.S. military applications, which was purported to have a deliberate backdoor. This was demonstrated by researchers at the University of Cambridge and Quo Vadis Labs in England [14]. Some dispute a deliberate intent claiming that no evidence has been brought forth that it was an intentional design-in [15]. Others claim backdoors are everywhere waiting to be exploited [16].
Former U.S. counter-terrorism czar, Richard Clarke, stated in the Smithsonian Magazine [17] that "logic bombs" and "trap doors" exist in the U.S. supply chain of chips, routers and hardware imported from China. Clarke also stated in the same interview, "Every major company in the United States has already been penetrated by China." This may be an extreme view, but he also suggested in memos to national security advisor Condoleezza Rice on January 25, 2001 and September 4, 2001 that something on the scale of 9/11 may be in the planning [18].
In any case, since claims of backdoors, malware, and CPU accesses peaked in 2012, U.S. government agencies have intensified the search for and programs to detect such traps, backdoors, kill switches, etc. Such activity began even as early as 2005 and 2007 [19]. By mid-2013, it was reported in Security Affairs that "spy agencies reportedly have a long-standing ban on Lenovo PCs due to backdoor vulnerabilities", stating "the research allegedly documented the presence of hardware and firmware backdoor vulnerabilities in Lenovo chips" [20].
It turns out that Intel, the maker of the most popular series of microprocessors in the world, the x86, has added a second tiny processor to its latest chipsets [21]. The prevailing explanation for the function of this added processor, which cannot be seen by the main CPU or the operating system, is to aid in remote management. This is an enhancement to an older subsystem called Intelligent Platform Management Interface (IPMI). However, Intel's Management Engine (ME), a 32-bit ARC processor, in conjunction with Intel's Active Management Technology (AMT), runs in the background even when the system is powered down, has the ability to monitor network traffic with its own dedicated network stack, runs its own firmware secured with 2048-bit RSA encryption, and has access to system RAM [22]. While probably not designed to be a backdoor, it can be used as one [23].
The diplomatic nature of this metaphorical kill switch could determine the outcomes of conflicts. Of course, such manipulation of military hardware has its limits. Military secrets are most fleeting and, as such, kill switches must be used in a manner that would make their effects appear somewhat innocuous. As demonstrated by the effort put forth by the Australians on their F-18s, it will only be a matter of time before the capabilities of kill switches are overcome. In response, the controlling "diplomats" may simply increase the errors in the trajectory of projectiles, slow down the sampling rate of sensors, etc., lest the military-industrial complexes of the world lose their markets to indigenous development.
---
[1] "Der Krieg isteinebloßeFortsetzung der PolitikmitanderenMitteln" Everything You Know About Clausewitz Is Wrong
[2] Beazley tells of U.S. code crack
[3] Economics of War and Peace: Economic, Legal, and Political Perspectives, Ben Goldsmith, JurgenBrauer, Emerald Group Publishing, 2010. Chapter 4: Arms Export Controls and the Proliferation of Weapons Technology, pages 59-66
[4] Australia 'cracked top-secret U.S. jet fighter codes'
[5] See ref #3, Economics of War and Peace, page 63
[6] No hard documented empirical evidence has been presented to this author to conclude causation. However, the correlation between the near absence of Israeli-manufactured Azerbaijani drone sorties with the peak in political tension encountered by Israel (in at least one specific case) is rather interesting.
[7]   Hermes™ Universal Ground Control Station (UGCS) and UAV command, control & communications
[8] High-tech weapons sow fears of chip sabotage and New Technique Detects Hardware Trojans, many others such as, The Hunt for the Kill Switch
[9] How Israel Destroyed Syria's Al Kibar Nuclear Reactor
[10] Aviation Week and Space Technology
[11] The Case for Kill Switches in Military Weaponry
[12] Kill switches and safety catches
[13] Cyber-Physical Attacks and Drone Strikes: The Next Homeland Security Threat
[14] Breakthrough silicon scanning discoversbackdoor in military chip
[15] Experts dispute threat posed by backdoor found in Chinese chip
[16] Back Doors Are Everywhere
[17] Condo Lied: Declassified memo from Clarke
[18] Richard Clarke on Who Was Behind the Stuxnet Attack
[19] Defense Science Board Task Force on High Performance Microchip Supplyand DARPA "TRU.S.T in IC's" Effort
[20] Spy agencies ban on Lenovo PCs due to backdoor vulnerabilities
[21] Intel x86s hide another CPU that can take over your machine (you can't audit it)
[22] Intel ME Secrets; Hidden Code in your Chipset and How to Discover What Exactly it Does
The Reagan Institute poll: Americans are losing trust in the military
The current era is marked by fading trust in U.S. institutions, but confidence in one pillar has held up: the military. But now even that is eroding, and the question is whether the brass will get the message, writes "The Wall Street Journal".
The Reagan Institute releases an annual survey of public attitudes on national defense, and this year only 48% reported having "a great deal of confidence" in the U.S. military in results first detailed here. That's down from 70% in 2018, and within the margin error of last year's 45%.
Some 52% also had reduced confidence in uniformed officers.
General Mark Milley's speech to Congress last year that he wanted to understand "white rage," in response to reasonable inquiries about whether cadets at West Point should be learning critical race theory, was a lapse in judgment. Many Americans think the military is no longer an institution that runs on excellence, merit and individual submission to a larger cause.
The Pentagon denies this is a problem, but it surely is if half the public believes it.
Americans on the left have their own reasons for declining confidence in the military: 46% cited right-wing extremism, even though this scourge has been wildly overstated.
This drop in confidence comes at an ominous moment, as the public seems to know.
Some 75% in the Reagan survey viewed China as an enemy, up from 55% in 2018, and the percentage of those worried about Russia has doubled. Some 70% are concerned China might invade Taiwan within five years, and 61% support increasing the U.S. military's Pacific footprint.
International Affairs
Ukraine Crisis: International Security and Foreign Policy Option for Pakistan
Impact on International Security:
When Russia invaded Ukraine on 24 February 2022, Russia presented it as a matter of its own under the "Special Military Operation", but it has major repercussions on the regional as well as global security. It proved to be the most predominant driving force of escalation in the European region which had huge ramifications on the rest of the world. It is a seismic international issue, because it has spillover effects on the world's security i.e., traditional, and non-traditional security, proliferation of weapons, global energy, economy, refuge crisis and the food security. It aroused refugee crisis and around 5.8 million refugees from Ukraine moved to Poland, Hungry and Romania etc. This war has brought a surge of new challenges for the globalized world and a challenge to Pakistan's foreign policy.
The primary imminent threat to international security is the food security, which is the second goal of the SDGs by UN. Ukraine and Russia provide ample amount of food for about "four hundred million people," out of which "fifty%" sunflower oil, "ten%" grains and "thirteen%" corns are exported by both. These substantial supplies are exported to countries like India, China, Pakistan, North African countries and to Europe. In March both the countries have imposed ban on the export of fertilizer and food, but countries like India is making agreements for less price. Analyzing the above statistics, the extraordinary sanctions on Russia have touched the world in a more horrific way, and it has increased the risk of food insecurity.
Curiously, the Russian invasion has ignited the issue of energy insecurity in the entire world. This issue has been further accelerated by the sanctions that are imposed by the EU, and US on Russia. It had also impacted the EU, currently they are working on projects to reduce the dependence on Russian oil and gas till 2024. According to some statistics, European countries were the major importers of Russian oil and gas for about 40-49% and almost 30-38% the Asian countries and rest were imported by other countries. This war has also increased the prices of oil unprecedently in the international market to 108$ per barrel of crude oil in April 2022. Along with it the high rate of dependance of the European countries notably Germany has been affected so much.
Furthermore, these crisis poses a threat to the traditional security of states and have led to a security dilemma, as the British industrial complex BEA shares have increased up to 14%, Rheinmetall (Germany) up to 29% and Lockheed Martin (US) shares are also increased. The world is not unipolar now, but the unipolarity of the world has been challenged and yet multipolarity is on its rise. Once again, there is a clash between the Western-US bloc and the communist bloc. China also supports Russia in this cause indirectly because China did not stand in the UN resolution with the Western-US bloc, so there is the clash of world powers again and Western-US bloc is consistently supporting Ukraine with an economic aid and providing the military assistance. There is also an imminent threat to Taiwan as US did not intercept Russia in these crises directly so it would not be able to constrain China from Taiwan. This would increase the proliferation of conventional as well as non-conventional weapons. The major ramification of Ukraine crisis is on the militarization of countries to ensure its security, because till now 3.4 billion dollars military package has been provided by US to Ukraine along with latest military equipment. Moreover, Russia is a nuclear weapon state and if it uses its nuke so its impacts cannot be constrained till Ukraine's border and the usage of nuclear weapons in Ukraine is in consideration as the allies of Putin are also advising him.
Impact on Pakistan's Foreign Policy:
When it comes to "Bloc politics," there is always a gigantic pressure on the foreign policy of Pakistan because of the close historical ties with US and China both. The sentiment of "Neutrality" during the visit of Ex-PM Imran Khan to Moscow, built the tensions. Bilateral relations between the Russia and Pakistan are growing but not to the pace as with US, as exports of Pakistan grown at the rate of 13% and imports at 10% annually with Russia. Pakistan also abstained from voting in UN, from condemning Russia's aggression along with thirty-four other countries. This resulted in a hype of growing mistrust and disrupted the mechanism of communication between Pakistan and US during Ukraine's crisis. Pakistan's move in the UN has provided an opportunity for its historical rival, India. It has strengthened its ties with US by 2+2 Dialogue which followed to "Basic Exchange and Cooperation Agreement (BECA)", which is defense agreement between them.
Recommendations:
For the international security following are some of the recommendations:
Firstly, these crisis needs to be mitigated by a neutral body (UN) because if it is prolonged too much, it would indulge the world into a havoc, because both Russia and Ukraine are enormous contributors to the "Global source markets," in energy, food, and fertilizer etc.
Secondly, a new "Common and acceptable agenda" must be initiated by the UN, which is acceptable to both, because without a common agenda no party is willing to stay back among both the countries.
Thirdly, "Disinformation and misinformation" must be controlled because both sides are using their national and social media for their own, as early it was speculated that the Ukrainian crisis is purely Russia's internal security issue.
Finally, one option for Pakistan's foreign policy is to take the edge of "Neutral foreign policy," as India is also signing agreements with Russia for 30 % less price of the oil while also maintained strategic ties with the US and signing defense agreements with the US. This would help Pakistan to gain its national interest and its political objectives from both the blocs, because US still have the status quo and Russia is the rising power after Soviet Union fall in 1991 and Russia is also supported by China as well.
Another option for Pakistan's foreign policy is that Pakistan should revisit its foreign policy with US and take a pragmatic approach. This is because historically, Pakistan was aligned with US in "War on terror" and Pakistan also received economic and financial assistance from US-bloc under "Coalition support fund" and both EU and US have largest trade relations with Pakistan than Russia. US also have a great amount of trade partnership with Pakistan, imports of Pakistan from US were $237.092 million during May,2022 while exports were $499.686 million in July 2022.
Thus, from above mentioned policy options, it can be concluded that Pakistan must condemn the Russian invasion of Ukraine because this is the violation of the sovereignty of Ukraine. Pakistan should not abruptly change its bloc towards Russia, but to continue with the US-bloc, because the situation in Ukraine is uncertain and ambiguous. Russian economy is also destabilized and if Pakistan went towards Russian-bloc, it would suffer a lot. Moreover, Pakistan has better trade ratio with US and EU as compared to Russia. Similarly, Russia can only provide oil and gas to Pakistan, providing energy security but on contrary, US can support Pakistan in economic and defense security as proved in the history because US has provided billions of dollars to Pakistan under different agreements and moreover Pakistan should not left a space to India in South Asia because it can exploit the opportunity of bad Pak-US relations in its own national interests.
Internet of Military Things (IoMT) and the Future of Warfare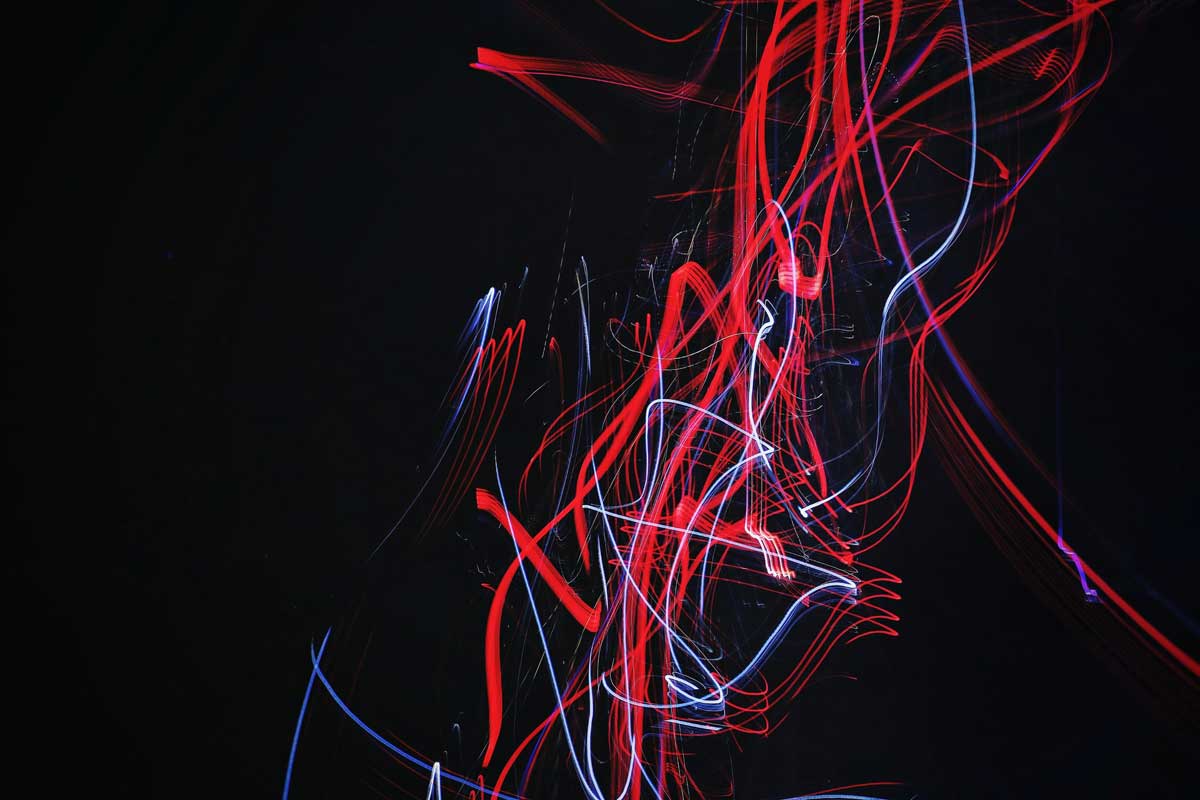 The Internet of Military Things (IoMT) is a class of heterogeneously connected devices employed for future warfare. It has wide applications in advanced combat operations and intelligence-oriented warfare. For example, it allows real-time connection among devices, such as between unmanned vehicles and a central command station. Likewise, it would enable a broader warfighting concept interpreted as Joint All Domain Command and Control (JADC2) by the United States (US) military. JADC2 is based on a similar network of sensors that connect all battlefield devices.
A majority of highly advanced military units have integrated IoMT into their battlefield operations to enhance their surveillance and response strategies. This concept offers multiple strategic options to militaries. For example, deployment of multiple sensors of IoMT across various domains (air, land, sea, space and cyber) can support data to acquire comprehensive situational awareness and understand the information ecosystem of the battlefield. This will ultimately speed up the Observe, Orient, Decide, Act (OODA) loop of decision-making and help in prompt and accurate planning and execution in future warfare.
IoMT can connect not only battlefield devices but also military troops through wearable devices. Under challenging terrains such as mountains, jungle or deserted terrains, wearable devices such as a jacket or a wristband can sense and track troops' health status, weapon state, atmospheric conditions, relative locations and communicate all such information to the central command. The central command can analyse the tactical data of the soldiers to make decisions, based on incoming real-time information. It is expected that with the advancement of neural networks, wearable devices will also be able to evaluate the physical, psychological and emotional state of Air Force pilot. It is also anticipated that automated battleground devices, such as mechanised snipers would be equipped with IoMT. Such a sniper would have two units, a firing unit and a control unit. A webcam and a sensor would detect movement while the control unit would order fire.
Cloud computing would be essential for the storage of data gathered from multiple sensors of IoMT. A 5G connection would, therefore, be vital for data transfer through high bandwidth and low latency. Likewise, Artificial Intelligence (AI) and data analytics would be crucial for data processing.
The US and China have actively invested in IoMT. The US military has developed an integrated warfighting network that converges and combines all the data from IoMT sensors, radars, and satellites. This data is filtered to pinpoint critical data for successful missions. IoMT solutions have also been used to integrate the Army's ballistic missile defence system and classified communication networks into one central hub to interact with and engage threats. US defence contractors such as Lockheed Martin, L3Harris and Northrop Grumman have worked on various elements of this integrated battle network.
Similarly, China has also shown great interest in IoMT. The model China has adopted to develop IoMT includes a high level of collaboration between academic and government research organisations, the private sector and defence industrial complexes. Like the US, China has also developed a strategic outline for integrated warfare. The Chinese National Defence White Paper (NDWP 2019) characterised future warfare as 'Intelligent Warfare.' A round of cutting-edge IoT technologies would drive the development of an intelligent military and ultimately create a modern military force for the future. This process is expected to be completed by 2035.
The Indian Army is using IoMT for communication purposes. It has been developing an LTE-based mobile communication grid with integrated IoMT sensors to provide a secure and failsafe communication system. This communication system would have layered security for voice, data and video, and protect the network from intrusions and interceptions. This communication system would be provided to formations and units along Pakistan and China's border. For developing this IoT-based communication grid, the Indian military would choose only Indian vendors and those foreign companies who have registered offices with production, maintain and repair infrastructures in the country.
The IoT ecosystem in Pakistan is nascent as the country lacks the basic infrastructure to produce IoT devices on a large scale. Presently, small start-ups have been engaged in building IoT devices through outsourcing, mainly to China. These start-ups have developed wearable medical devices, smart home appliances, trackers for electric consumption­, etc. IoMT devices require a large upfront budget; however, these applications offer long-term benefits. As Pakistan is heavily inclined towards developing its capacity in emerging technologies, IoMT should not be neglected as it could be a force multiplier that facilitates the network of communication and data transmission. Coupled with advancements in the telecom industry and 5G, IoMT can deliver effective and precise military capabilities that would help in tackling any future threat environment.