Turkey's State of Emergency Decrees: A Matter of Life and Death for Erdogan or for Turkish Democracy?
Turkey has been ruled by a declared State of Emergency since the July 2016 coup attempt, allowing President Erdogan to consolidate additional powers and target not just those responsible for the coup, but allegedly also those who hold or express opposing political views.
The Turkish Government has been using State of Emergency Decrees to fire people, close media outlets, and swiftly pass regulations and laws they deem necessary without going through parliament and the normal checks and balances – regulations and laws which would be expected to face harsh criticism and opposition under normal circumstances. Since the coup, over 135,000 people have lost their jobs, 85,000 have been detained, and almost 45,000 arrested in a wide-ranging purge from different segments of the state and society, including the military, judiciary, national police, academics, doctors, teachers and low skilled workers. In addition, over 180 journalists have been arrested and hundreds of businesses, NGOs, and associations were closed. Amid unconfirmed allegations of torture and killing during detentions and inside prisons, many people have felt the need to escape Turkey and go into hiding abroad to save themselves from an unknown and potentially deadly future.
Erdogan appears to be using State of Emergency Decree powers to shape the future of Turkey and to guarantee his own safety and fate. Two recent batches of the State of Emergency Decrees (SED) signed by Erdogan include critical rulings that will shape Turkey's short and long-term governing future. These decrees are essentially turning Turkey into a de facto dictatorship and harming Turkish society in a way that will not be easily undone. One decree on January 6, 2017 has a special impact. The decree fires 1699 Ministry of Justice personnel. This is significant because a large portion of the forensic doctors who were working for the Medical Forensic Examination Divisions were fired. These doctors are the forensic examiners who issue reports regarding detainees, arrestees, and inmates to ensure they were not mishandled and tortured and who examine bodies to reveal the cause of death. According to media reports, after the coup attempt over 40 prisoners were reported dead through "suicide" in Turkish prisons, along with hundreds of torture allegations. This decree opens the door to ensure torture and deaths are not going to be reported, that torturers who support Erdogan will feel freer to engage in such activities, and that there will be an increase in so-called "suicides" in prison. This risks moving Turkey towards a Police State.
The new decrees are also reshaping and restructuring the Turkish military. Erdogan has seen the military as a rival since the beginning of his rule. The coup attempt, which he called "a gift from God", has enabled him to act against the military, firing and arresting thousands of officers, over half of the generals, and more than 2/3 of military pilots, most of whom did not have direct ties with the coup attempt. Many positions after this extensive purge were filled with generals and high-level military officers known to have ties to Dogu Perincek and considered to be pro-Russian or Shanghai-Five. Perincek is a former Maoist and communist terrorist leader from the 1970s who turned into an ultra-leftist nationalist political leader with his Vatan Party. Several retired generals aligned themselves with Perincek after they left the military, receiving high level positions in his party, still others writing as columnists in his media. In the interests of transparency, I myself arrested Perincek in 1998 while I was working for the Ankara Counter-terrorism and Operations Division, due to his ties to the Kurdistan Workers' Party (PKK). I was very surprised to find copies of Top Secret Turkish Supreme Military Council (YAŞ) decisions in his safe at his office, the highest secrecy level documents in Turkey. Finding copies of Top Secret documents in his office prompted to me look further into Perincek's background in the archives. I discovered he had been sentenced to prison after the March 1971 coup in Turkey as the leader of a Revolutionary Youth (Dev-Genç) terrorist movement. More surprising is that even though several of the suspects in the main Dev-Genç case were military academy students or young military officers, they were not fired and by 1998 they were on active duty, mostly as colonels, a high rank.
In November 2016, Erdogan signed an SED which opened a path back into the military for officers who were previously fired from the military (mainly before 2010) due to their connections with different Islamist groups. As a secular institution, the Turkish military has always deemed officers who had any ties with Islamist groups in Turkey as an essential threat to its existence, firing them if the connections are discovered. Through the SED, Erdogan has basically invited back over 8000 officers who were fired in the past. Those officers are also expected to start work within the military at the ranks they would be if they had not been fired. The result is that all of a sudden Erdogan now has numerous high-level military officers that are supportive of him. Several of those are also affiliated with a private company named "SADAT International Defense Consulting", led by another previously-fired general, Adnan Tanriverdi, who serves as chief military advisor to Erdogan. New SEDs signed on January 6, 2017 put into place further measures to strengthen Erdogan's position. Among the most critical ones are the fact that the Supreme Military Council (YAŞ) was sidelined. This commission used to decide on the future and critical assignments of the military, such as the commanders of the military branches and other critical commanders. Now, with the decree, the Defense Ministry will simply offer the names of the proposed commanders and they will be appointed by the Prime Minister's signature and President's approval. In addition, the mandatory service time for different branches and the age of retirement for the top commanders was amended, enabling Erdogan to keep the generals he likes and force others into retirement.
The new SEDs have also canceled the requirement of having advanced degrees to become military corporals and sergeants, decreasing the education requirement to the completion of elementary school, which in Turkey is only four years of education. There are several reasons behind this significant change. The first is that SADAT has been having difficulties finding suitable candidates to recruit due to the previous higher education requirements. Similarly, several other Islamist groups who were working with Erdogan had the same problem: not being able to find suitable candidates to recruit for the military, including the AKP's known and assigned Islamist teacher, Nurettin Yıldız. With this change in education requirement, SADAT and Erdogan's close circles will be able to hire anyone they want, as they have claimed that educated people were not good for them because they would think and not carry out orders. Now they will have elementary school graduates who will more readily follow orders without question. In addition to the changes in the military, another essential SED was granting permission to private security guards to carry weapons. In the past, only specifically trained guards working for specific industries, like state banks, could receive such special permission. Now all will be armed. Another important SED concerns the revocation of citizenship of those alleged to be part of the July coup attempt. The government has decreed it will cancel the citizenship of any suspects being tried due to alleged ties to the coup attempt and/or are living abroad if they do not go back to Turkey within three months. According to this decree, all suspects fleeing Turkey will be stripped of their citizenship, in most cases rendering the person stateless. In addition to rendering many Turks stateless, the decree also appears to be contrary to International Law.
The SEDs continue to give additional powers to the government. For example, the police were given the authority to determine who owns which internet IP addresses throughout the country, an authority previously only available through a court warrant to a limited number of specific IPs. The police were also given the authority to obtain any internet traffic they want, without a court order, with just the signature of a police chief, a power that again in the past was only available for limited IPs and for certain times through court warrants. In addition, the government now has the authority to shut down any media establishment they want if the media does not comply with the press bans which are increasingly issued by courts as a means of controlling the population.
These new regulations are in effect as of January 6, 2017, resulting in a Turkey that is more anti-democratic, dangerous and becoming close to a lawless state, to a real dictatorship. Time will soon tell who will win one of the most dangerous and bloody chess games in the region: who will be leading Turkey in the coming years and, more importantly, what kind of political system will it be and will rule of law still be known there?
Saudi religious moderation: the world's foremost publisher of Qur'ans has yet to get the message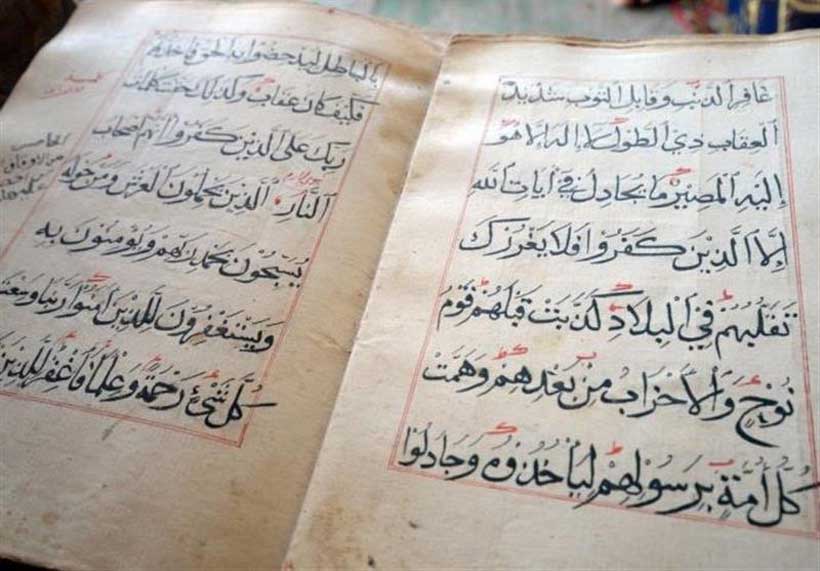 When the religious affairs minister of Guinea-Conakry visited Jeddah last week, his Saudi counterpart gifted him 50,000 Qur'ans.
Saudi Islamic affairs minister Abdullatif Bin Abdulaziz Al-Sheikh offered the holy books as part of his ministry's efforts to print and distribute them and spread their teachings.
The Qur'ans were produced by the King Fahd Complex for the Printing of the Holy Qur'an, which annually distributes millions of copies. Scholar Nora Derbal asserts that the Qur'ans "perpetuate a distinct Wahhabi reading of the scripture."
Similarly, Saudi Arabia distributed in Afghanistan in the last years of the US-backed government of President Ashraf Ghani thousands of Qur'ans produced by the printing complex, according to Mr. Ghani's former education minister, Mirwais Balkhi. Mr. Balkhi indicated that the Qur'ans were identical to those distributed by the kingdom for decades.
Mr. Ghani and Mr. Balkhi fled Afghanistan last year as US troops withdrew from the country and the Taliban took over.
Human Rights Watch and Impact-se, an education-focused Israeli research group, reported last year that Saudi Arabia, pressured for some two decades post-9/11 by the United States and others to remove supremacist references to Jews, Christian, and Shiites in its schoolbooks, had recently made significant progress in doing so.
However, the two groups noted that Saudi Arabia had kept in place fundamental concepts of an ultra-conservative, anti-pluralistic, and intolerant interpretation of Islam.
The same appears true for the world's largest printer and distributor of Qur'ans, the King Fahd Complex.
Saudi Crown Prince Mohammed bin Salman has, since his rise in 2015, been primarily focussed on social and economic rather than religious reform.
Mr. Bin Salman significantly enhanced professional and personal opportunities for women, including lifting the ban on women's driving and loosening gender segregation and enabled the emergence of a Western-style entertainment sector in the once austere kingdom.
Nevertheless, Saudi Islam scholar Besnik Sinani suggests that "state pressure on Salafism in Saudi Arabia will primarily focus on social aspects of Salafi teaching, while doctrinal aspects will probably receive less attention."
The continued production and distribution of Qur'ans that included unaltered ultra-conservative interpretations sits uneasily with Mr. Bin Salman's effort to emphasize nationalism rather than religion as the core of Saudi identity and project a more moderate and tolerant image of the kingdom's Islam.
The Saudi spin is not in the Arabic text of the Qur'an that is identical irrespective of who prints it, but in parenthetical additions, primarily in translated versions, that modify the meaning of specific Qur'anic passages.
Commenting in 2005 on the King Fahd Complex's English translation, the most widely disseminated Qur'an in the English-speaking world, the late Islam scholar Khaleel Mohammed asserted that it "reads more like a supremacist Muslim, anti-Semitic, anti-Christian polemic than a rendition of the Islamic scripture."
Religion scholar Peter Mandaville noted in a recently published book on decades of Saudi export of ultra-conservative Islam that "it is the kingdom's outsized role in the printing and distribution of the Qur'an as rendered in other languages that becomes relevant in the present context."
Ms. Derbal, Mr. Sinani and this author contributed chapters to Mr. Mandaville's edited volume.
The King Fahd Complex said that it had produced 18 million copies of its various publications in 2017/18 in multiple languages in its most recent production figures. Earlier it reported that it had printed and distributed 127 million copies of the Qur'an in the 22 years between 1985 and 2007. The Complex did not respond to emailed queries on whether parenthetical texts have been recently changed.
The apparent absence of revisions of parenthetical texts reinforces suggestions that Mr. Bin Salman is more concerned about socio-political considerations, regime survival, and the projection of the kingdom as countering extremism and jihadism than he is about reforming Saudi Islam.
It also spotlights the tension between the role Saudi Arabia envisions as the custodian of Islam's holiest cities, Mecca and Medina, and the needs of a modern state that wants to attract foreign investment to help ween its economy off dependency on oil exports.
Finally, the continued distribution of Qur'ans with seemingly unaltered commentary speaks to the balance Mr. Bin Salman may still need to strike with the country's once-powerful religious establishment despite subjugating the clergy to his will.
The continued global distribution of unaltered Qur'an commentary calls into question the sincerity of the Saudi moderation campaign, particularly when juxtaposed with rival efforts by other major Muslim countries to project themselves as beacons of a moderate form of Islam.
Last week, Saudi Arabia's Muslim World League convened some 100 Christian, Jewish, Hindu, and Buddhist religious leaders to "establish a set of values common to all major world religions and a vision for enhancing understanding, cooperation, and solidarity amongst world religions."
Once a major Saudi vehicle for the global propagation of Saudi religious ultra-conservatism, the League has been turned into Mr. Bin Salman's megaphone. It issues lofty statements and organises high-profile conferences that project Saudi Arabia as a leader of moderation and an example of tolerance.
The League, under the leadership of former justice minister Mohammed al-Issa, has emphasised its outreach to Jewish leaders and communities. Mr. Al-Issa led a delegation of Muslim religious leaders in 2020 on a ground-breaking visit to Auschwitz, the notorious Nazi extermination camp in Poland.
However, there is little evidence, beyond Mr. Al-Issa's gestures, statements, and engagement with Jewish leaders, that the League has joined in a practical way the fight against anti-Semitism that, like Islamophobia, is on the rise.
Similarly, Saudi moderation has not meant that the kingdom has lifted its ban on building non-Muslim houses of worship on its territory.
The Riyadh conference followed Nahdlatul Ulama's footsteps, the world's largest Muslim civil society movement with 90 million followers in the world's largest Muslim majority country and most populous democracy. Nahdlatul Ulama leader Yahya Cholil Staquf spoke at the conference.
In recent years, the Indonesian group has forged alliances with Evangelical entities like the World Evangelical Alliance (WEA), Jewish organisations and religious leaders, and various Muslim groups across the globe. Nahdlatul Ulama sees the alliances as a way to establish common ground based on shared humanitarian values that would enable them to counter discrimination and religion-driven prejudice, bigotry, and violence.
Nahdlatul Ulama's concept of Humanitarian Islam advocates reform of what it deems "obsolete" and "problematic" elements of Islamic law, including those that encourage segregation, discrimination, and/or violence towards anyone perceived to be a non-Muslim. It further accepts the Universal Declaration of Human Rights, unlike the Saudis, without reservations.
The unrestricted embrace of the UN declaration by Indonesia and its largest Muslim movement has meant that conversion, considered to be apostasy under Islamic law, is legal in the Southeast Asian nation. As a result, Indonesia, unlike Middle Eastern states where Christian communities have dwindled due to conflict, wars, and targeted attacks, has witnessed significant growth of its Christian communities.
Christians account for ten percent of Indonesia's population. Researchers Duane Alexander Miller and Patrick Johnstone reported in 2015 that 6.5 million Indonesian had converted to Christianity since 1960.
That is not to say that Christians and other non-Muslim minorities have not endured attacks on churches, suicide bombings, and various forms of discrimination. The attacks have prompted Nahdlatul Ulama's five million-strong militia to protect churches in vulnerable areas during holidays such as Christmas. The militia has also trained Christians to enable them to watch over their houses of worship.
Putting its money where its mouth is, a gathering of 20,000 Nahdlatul Ulama religious scholars issued in 2019 a fatwa or religious opinion eliminating the Muslim legal concept of the kafir or infidel.
Twelve years earlier, the group's then spiritual leader and former Indonesian president Abdurahman Wahid, together with the Simon Wiesenthal Center in Los Angeles, organised a conference in the archipelago state to acknowledge the Holocaust and denounce denial of the Nazi genocide against the Jews. The meeting came on the heels of a gathering in Tehran convened by then Iranian president Mahmoud Ahmadinejad that denied the existence of the Holocaust.
Iran Gives Russia Two and a Half Cheers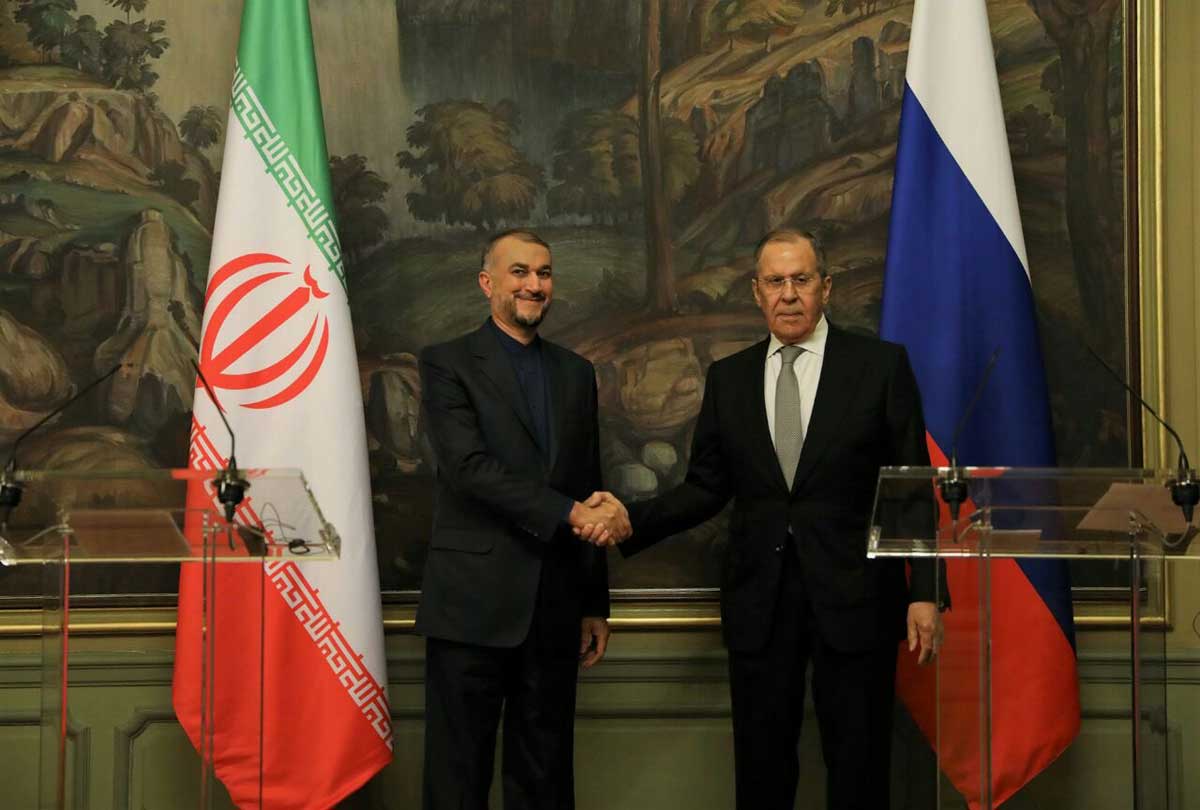 Iran's rulers enthusiastically seek to destroy the liberal world order and therefore support Russia's aggression. But they can't manage full-throated support.
For Iran, the invasion of Ukraine is closely related to the very essence of the present world order. Much like Russia, Iran has been voicing its discontent at the way the international system has operated since the end of the Cold War. More broadly, Iran and Russia see the world through strikingly similar lenses. Both keenly anticipate the end of the multipolar world and the end of the West's geopolitical preponderance.
Iran had its reasons to think this way. The US unipolar moment after 1991 provoked a deep fear of imminent encirclement, with American bases in Afghanistan and Iraq cited as evidence. Like Russia, the Islamic Republic views itself as a separate civilization that needs to be not only acknowledged by outside players, but also to be given ana suitable geopolitical space to project influence.
Both Russia and Iran are very clear about their respective spheres of influence. For Russia, it is the territories that once constituted the Soviet empire. For Iran, it is the contiguous states reaching from the Persian Gulf to the Mediterranean — Iraq, Syria, Lebanon — plus Yemen. When the two former imperial powers have overlapping strategic interests such as, for instance, in the South Caucasus and the Caspian Sea, they apply the concept of regionalism. This implies the blocking out of non-regional powers from exercising outsize economic and military influence, and mostly revolves around an order dominated by the powers which border on a region.
This largely explains why Iran sees the Russian invasion of Ukraine as an opportunity that, if successful, could hasten the end of the liberal world order. This is why it has largely toed the Russian line and explained what it describes as legitimate motives behind the invasion. Thus the expansion of NATO into eastern Europe was cited as having provoked Russian moves. "The root of the crisis in Ukraine is the US policies that create the crisis, and Ukraine is one victim of these policies," argued Supreme Leader Ayatollah Ali Khamenei following the invasion.
To a certain degree, Iran's approach to Ukraine has been also influenced by mishaps in bilateral relations which largely began with the accidental downing of a Ukrainian passenger jet by Iranian surface-to-air missiles in January 2020, killing 176 people. The regime first denied responsibility, and later blamed human error.
Iran, like several other of Russia's friends and defenders, the ideal scenario would have been a quick war in which the Kremlin achieved its major goals.
Protracted war, however, sends a bad signal. It signals that the liberal order was not in such steep decline after all, and that Russia's calls for a new era in international relations have been far from realistic. The unsuccessful war also shows Iran that the collective West still has very significant power and — despite well-aired differences — an ability to rapidly coalesce to defend the existing rules-based order. Worse, for these countries, the sanctions imposed on Russia go further; demonstrating the West's ability to make significant economic sacrifices to make its anger felt. In other words, Russia's failure in Ukraine actually strengthened the West and made it more united than at any point since the September 2001 terrorist attacks on the US.
A reinvigorated liberal order is the last thing that Iran wants, given its own troubled relations with the collective West. The continuing negotiations on a revived nuclear deal will be heavily impacted by how Russia's war proceeds, and how the US and EU continue to respond to the aggression. Iran fears that a defeated Russia might be so angered as to use its critical position to endanger the talks, vital to the lifting of the West's crippling sanctions.
And despite rhetorical support for Russia, Iran has been careful not to overestimate Russia's power. It is now far from clear that the Kremlin has achieved its long-term goal of "safeguarding" its western frontier. Indeed, the Putin regime may have done the opposite now that it has driven Finland and Sweden into the NATO fold. Western sanctions on Russia are likely to remain for a long time, threatening long-term Russian economic (and possible regime) stability.
Moreover, Russia's fostering of separatist entities (following the recognition of the so called Luhansk and Donetsk "people's republics" and other breakaway entities in Georgia and Moldova) is a highly polarizing subject in Iran. True there has been a shift toward embracing Russia's position over Ukraine, but Iran remains deeply committed to the "Westphalian principles" of non-intervention in the affairs of other states and territorial integrity. This is hardly surprising given its own struggles against potential separatism in the peripheries of the country.
Many Iranians also sympathize with Ukraine's plight, which for some evokes Iran's defeats in the early 19th century wars when Qajars had to cede the eastern part of the South Caucasus to Russia. This forms part of a historically deeply rooted, anti-imperialist sentiment in Iran.
Iran is therefore likely to largely abstain from endorsing Russia's separatist ambitions in Eastern Ukraine. It will also eschew, where possible, support for Russia in international forums. Emblematic of this policy was the March 2 meeting in the United Nations General Assembly when Iran, rather than siding with Russia, abstained from the vote which condemned the invasion.
Russia's poor military performance, and the West's ability to act unanimously, serve as a warning for the Islamic Republic that it may one day have to soak up even more Western pressure if Europe, the US, and other democracies act in union.
In the meantime, like China, Iran will hope to benefit from the magnetic pull of the Ukraine war. With so much governmental, military and diplomatic attention demanded by the conflict, it will for the time being serve as a distraction from Iran's ambitions elsewhere.
Author's note: first published in cepa
Ignoring the Middle East at one's peril: Turkey plays games in NATO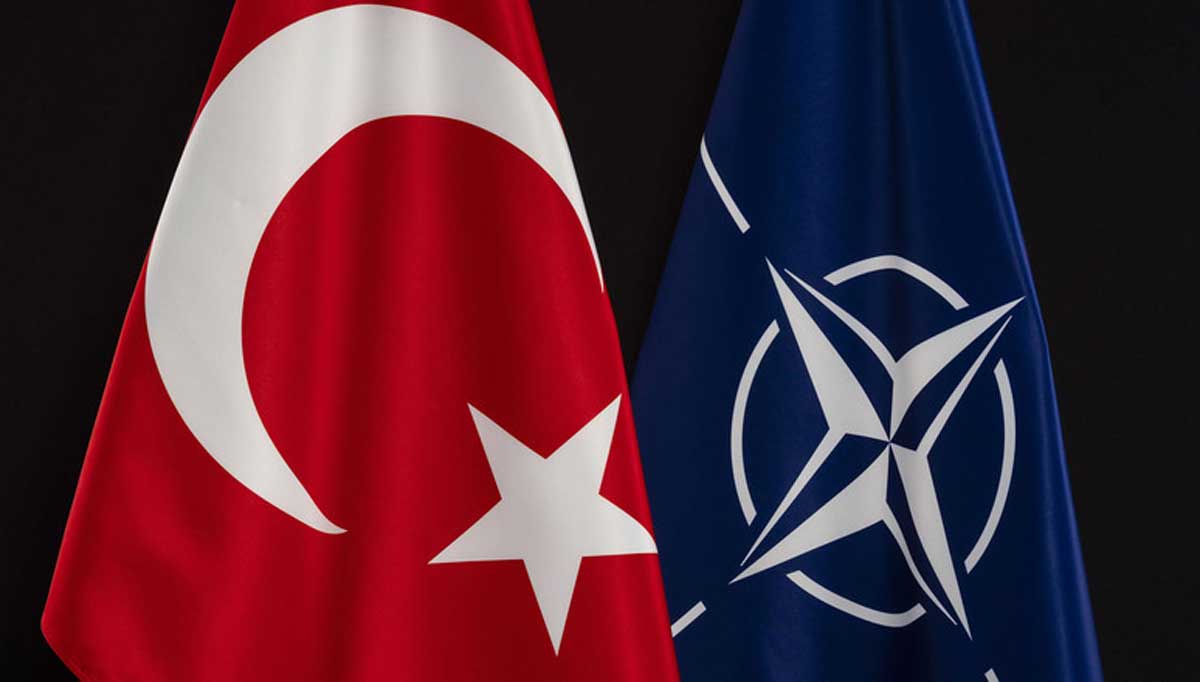 Amid speculation about a reduced US military commitment to security in the Middle East, Turkey has spotlighted the region's ability to act as a disruptive force if its interests are neglected.
Turkish President Recep Tayyip Erdogan set off alarm bells this week, declaring that he was not "positive" about possible Finnish and Swedish applications for membership in the North Atlantic Treaty Organisation (NATO) in the wake of the Russian invasion of Ukraine.
NATO membership is contingent on a unanimous vote in favour by the organisation's 30 members. Turkey has NATO's second-largest standing army.
The vast majority of NATO members appear to endorse Finnish and Swedish membership. NATO members hope to approve the applications at a summit next month.
A potential Turkish veto would complicate efforts to maintain trans-Atlantic unity in the face of the Russian invasion.
Mr. Erdogan's pressure tactics mirror the maneuvers of his fellow strongman, Hungarian Prime Minister Victor Orban. Mr. Orban threatens European Union unity by resisting a bloc-wide boycott of Russian energy.
Earlier, the United Arab Emirates and Saudi Arabia rejected US requests to raise oil production in an effort to lower prices and help Europe reduce its dependence on Russian energy.
The two Gulf states appear to have since sought to quietly backtrack on their refusal.
In late April, France's TotalEnergies chartered a tanker to load Abu Dhabi crude in early May for Europe, the first such shipment in two years.
Saudi Arabia has quietly used its regional pricing mechanisms to redirect from Asia to Europe Arab "medium," the Saudi crude that is the closest substitute for the main Russian export blend, Urals, for which European refineries are configured.
Mr. Erdogan linked his NATO objection to alleged Finnish and Swedish support for the Kurdish Workers Party (PKK), which has been designated a terrorist organisation by Turkey, the United States, and the EU.
The PKK has waged a decades-long insurgency in southeast Turkey in support of Kurds' national, ethnic, and cultural rights. Kurds account for up to 20 per cent of the country's 84 million population.
Turkey has recently pounded PKK positions in northern Iraq in a military operation named Operation Claw Lock.
Turkey is at odds with the United States over American support for Syrian Kurds in the fight against the Islamic State. Turkey asserts that America's Syrian Kurdish allies are aligned with the PKK.
Turkish Foreign Minister Mevlut Cavusoglu warned that Turkey opposes a US decision this week to exempt from sanctions against Syria regions controlled by the Kurdish-led Syrian Democratic Forces (SDF).
"This is a selective and discriminatory move," Mr. Cavusoglu said, noting that the exemption did not include Kurdish areas of Syria controlled by Turkey and its Syrian proxies.
Referring to the NATO membership applications, Mr. Erdogan charged that "Scandinavian countries are like some kind of guest house for terrorist organisations. They're even in parliament."
Mr. Erdogan's objections relate primarily to Sweden, with Finland risking becoming collateral damage.
Sweden is home to a significant Kurdish community and hosts Europe's top Kurdish soccer team that empathises with the PKK and Turkish Kurdish aspirations. In addition, six Swedish members of parliament are ethnic Kurds.
Turkey scholar Howard Eissenstat suggested that Turkey's NATO objection may be a turning point. "Much of Turkey's strategic flexibility has come from the fact that its priorities are seen as peripheral issues for its most important Western allies. Finnish and Swedish entry into NATO, in the current context, absolutely not peripheral," Mr. Eissenstat tweeted.
The Turkish objection demonstrates the Middle East's potential to derail US and European policy in other parts of the world.
Middle Eastern states walk a fine line when using their potential to disrupt to achieve political goals of their own. The cautious backtracking on Ukraine-related oil supplies demonstrates the limits and/or risks of Middle Eastern brinkmanship.
So does the fact that Ukraine has moved NATO's center of gravity to northern Europe and away from its southern flank, which Turkey anchors.
Moreover, Turkey risks endangering significant improvements in its long-strained relations with the United States.
Turkish mediation in the Ukraine crisis and military support for Ukraine prompted US President Joe Biden to move ahead with plans to upgrade Turkey's fleet of F-16 fighter planes and discuss selling it newer, advanced F-16 models even though Turkey has neither condemned Russia nor imposed sanctions.
Some analysts suggest Turkey may use its objection to regain access to the United States' F-35 fighter jet program. The US cancelled in 2019 a sale of the jet to Turkey after the NATO member acquired Russia's S-400 anti-missile defence system.
Mr. Erdogan has "done this kind of tactic before. He will use it as leverage to get a good deal for Turkey," said retired US Navy Admiral James Foggo, dean of the Center for Maritime Strategy.
A top aide to Mr. Erdogan, Ibrahim Kalin, appeared to confirm Mr. Foggo's analysis.
"We are not closing the door. But we are basically raising this issue as a matter of national security for Turkey," Mr. Kalin said, referring to the Turkish leader's NATO remarks. "Of course, we want to have a discussion, a negotiation with Swedish counterparts."
Spelling out Turkish demands, Mr. Kalin went on to say that "what needs to be done is clear: they have to stop allowing PKK outlets, activities, organisations, individuals and other types of presence to…exist in those countries."
Mr. Erdogan's brinkmanship may have its limits, but it illustrates that one ignores the Middle East at one's peril.
However, engaging Middle Eastern autocrats does not necessarily mean ignoring their rampant violations of human rights and repression of freedoms.
For the United States and Europe, the trick will be developing a policy that balances accommodating autocrats', at times, disruptive demands, often aimed at ensuring regime survival, with the need to remain loyal to democratic values amid a struggle over whose values will underwrite a 21st-century world order.
However, that would require a degree of creative policymaking and diplomacy that seems to be a rare commodity.