Turkey's State of Emergency Decrees: A Matter of Life and Death for Erdogan or for Turkish Democracy?
Turkey has been ruled by a declared State of Emergency since the July 2016 coup attempt, allowing President Erdogan to consolidate additional powers and target not just those responsible for the coup, but allegedly also those who hold or express opposing political views.
The Turkish Government has been using State of Emergency Decrees to fire people, close media outlets, and swiftly pass regulations and laws they deem necessary without going through parliament and the normal checks and balances – regulations and laws which would be expected to face harsh criticism and opposition under normal circumstances. Since the coup, over 135,000 people have lost their jobs, 85,000 have been detained, and almost 45,000 arrested in a wide-ranging purge from different segments of the state and society, including the military, judiciary, national police, academics, doctors, teachers and low skilled workers. In addition, over 180 journalists have been arrested and hundreds of businesses, NGOs, and associations were closed. Amid unconfirmed allegations of torture and killing during detentions and inside prisons, many people have felt the need to escape Turkey and go into hiding abroad to save themselves from an unknown and potentially deadly future.
Erdogan appears to be using State of Emergency Decree powers to shape the future of Turkey and to guarantee his own safety and fate. Two recent batches of the State of Emergency Decrees (SED) signed by Erdogan include critical rulings that will shape Turkey's short and long-term governing future. These decrees are essentially turning Turkey into a de facto dictatorship and harming Turkish society in a way that will not be easily undone. One decree on January 6, 2017 has a special impact. The decree fires 1699 Ministry of Justice personnel. This is significant because a large portion of the forensic doctors who were working for the Medical Forensic Examination Divisions were fired. These doctors are the forensic examiners who issue reports regarding detainees, arrestees, and inmates to ensure they were not mishandled and tortured and who examine bodies to reveal the cause of death. According to media reports, after the coup attempt over 40 prisoners were reported dead through "suicide" in Turkish prisons, along with hundreds of torture allegations. This decree opens the door to ensure torture and deaths are not going to be reported, that torturers who support Erdogan will feel freer to engage in such activities, and that there will be an increase in so-called "suicides" in prison. This risks moving Turkey towards a Police State.
The new decrees are also reshaping and restructuring the Turkish military. Erdogan has seen the military as a rival since the beginning of his rule. The coup attempt, which he called "a gift from God", has enabled him to act against the military, firing and arresting thousands of officers, over half of the generals, and more than 2/3 of military pilots, most of whom did not have direct ties with the coup attempt. Many positions after this extensive purge were filled with generals and high-level military officers known to have ties to Dogu Perincek and considered to be pro-Russian or Shanghai-Five. Perincek is a former Maoist and communist terrorist leader from the 1970s who turned into an ultra-leftist nationalist political leader with his Vatan Party. Several retired generals aligned themselves with Perincek after they left the military, receiving high level positions in his party, still others writing as columnists in his media. In the interests of transparency, I myself arrested Perincek in 1998 while I was working for the Ankara Counter-terrorism and Operations Division, due to his ties to the Kurdistan Workers' Party (PKK). I was very surprised to find copies of Top Secret Turkish Supreme Military Council (YAŞ) decisions in his safe at his office, the highest secrecy level documents in Turkey. Finding copies of Top Secret documents in his office prompted to me look further into Perincek's background in the archives. I discovered he had been sentenced to prison after the March 1971 coup in Turkey as the leader of a Revolutionary Youth (Dev-Genç) terrorist movement. More surprising is that even though several of the suspects in the main Dev-Genç case were military academy students or young military officers, they were not fired and by 1998 they were on active duty, mostly as colonels, a high rank.
In November 2016, Erdogan signed an SED which opened a path back into the military for officers who were previously fired from the military (mainly before 2010) due to their connections with different Islamist groups. As a secular institution, the Turkish military has always deemed officers who had any ties with Islamist groups in Turkey as an essential threat to its existence, firing them if the connections are discovered. Through the SED, Erdogan has basically invited back over 8000 officers who were fired in the past. Those officers are also expected to start work within the military at the ranks they would be if they had not been fired. The result is that all of a sudden Erdogan now has numerous high-level military officers that are supportive of him. Several of those are also affiliated with a private company named "SADAT International Defense Consulting", led by another previously-fired general, Adnan Tanriverdi, who serves as chief military advisor to Erdogan. New SEDs signed on January 6, 2017 put into place further measures to strengthen Erdogan's position. Among the most critical ones are the fact that the Supreme Military Council (YAŞ) was sidelined. This commission used to decide on the future and critical assignments of the military, such as the commanders of the military branches and other critical commanders. Now, with the decree, the Defense Ministry will simply offer the names of the proposed commanders and they will be appointed by the Prime Minister's signature and President's approval. In addition, the mandatory service time for different branches and the age of retirement for the top commanders was amended, enabling Erdogan to keep the generals he likes and force others into retirement.
The new SEDs have also canceled the requirement of having advanced degrees to become military corporals and sergeants, decreasing the education requirement to the completion of elementary school, which in Turkey is only four years of education. There are several reasons behind this significant change. The first is that SADAT has been having difficulties finding suitable candidates to recruit due to the previous higher education requirements. Similarly, several other Islamist groups who were working with Erdogan had the same problem: not being able to find suitable candidates to recruit for the military, including the AKP's known and assigned Islamist teacher, Nurettin Yıldız. With this change in education requirement, SADAT and Erdogan's close circles will be able to hire anyone they want, as they have claimed that educated people were not good for them because they would think and not carry out orders. Now they will have elementary school graduates who will more readily follow orders without question. In addition to the changes in the military, another essential SED was granting permission to private security guards to carry weapons. In the past, only specifically trained guards working for specific industries, like state banks, could receive such special permission. Now all will be armed. Another important SED concerns the revocation of citizenship of those alleged to be part of the July coup attempt. The government has decreed it will cancel the citizenship of any suspects being tried due to alleged ties to the coup attempt and/or are living abroad if they do not go back to Turkey within three months. According to this decree, all suspects fleeing Turkey will be stripped of their citizenship, in most cases rendering the person stateless. In addition to rendering many Turks stateless, the decree also appears to be contrary to International Law.
The SEDs continue to give additional powers to the government. For example, the police were given the authority to determine who owns which internet IP addresses throughout the country, an authority previously only available through a court warrant to a limited number of specific IPs. The police were also given the authority to obtain any internet traffic they want, without a court order, with just the signature of a police chief, a power that again in the past was only available for limited IPs and for certain times through court warrants. In addition, the government now has the authority to shut down any media establishment they want if the media does not comply with the press bans which are increasingly issued by courts as a means of controlling the population.
These new regulations are in effect as of January 6, 2017, resulting in a Turkey that is more anti-democratic, dangerous and becoming close to a lawless state, to a real dictatorship. Time will soon tell who will win one of the most dangerous and bloody chess games in the region: who will be leading Turkey in the coming years and, more importantly, what kind of political system will it be and will rule of law still be known there?
Iraq Has the 'Highest Negative Experiences Worldwide' (Gallup)
Both Iraq and Iran have been and are being either sanctioned by or else constantly being threatened by the U.S. Government, though neither Iraq nor Iran ever invaded nor even threatened to invade the United States. This is pure aggression against both Iraq and Iran, and the millions of people who are suffering these constant aggressions are the peoples of Iraq and of Iran. Never does the U.S. Government apologize, and never do any of its allied governments (America's vassal nations) so much as just suggest that the U.S. Government ought to apologize, for its constant wars of aggression against the peoples of those and of other countries that never threatened America. The U.S. is a constant international outlaw, launching wars of aggression routinely, and the rest of the world remains silent about this, decade after decade.
17 years after America's conquest of Iraq, the "Gallup Global Emotions Report 2020", which was just issued on November 19th, finds:
Iraq: The Most Negative Country in the World
After years of posting some of the highest scores in the world on the Negative Experience Index, Iraq topped the list in 2019 with a score of 51. This figure represents a slight increase from its score of 49 in 2018.
The country's 2019 score reflects the turmoil in Iraq amid some of the largest and bloodiest protests in years. In late 2019, Iraqis' approval of their country's leadership plummeted from an already low 22% to just 13%. Nine in 10 Iraqis said corruption was widespread throughout their government.
Negative experiences remained fairly common for most of the population in 2019, with at least roughly half of Iraqis experiencing each of the five experiences in the survey. Notably, Iraqis led the world in experiencing anger — which was on full display in the streets in 2019 and 2020 — with 46% saying they felt a lot of anger the previous day.
No other country posted a Negative Experience Index score higher than Iraq's, but, as in past years, people in several countries with high negative scores in 2019 were typically contending with some type of turmoil. Many have been at the top of the list for several years, including Chad, which was the most negative country in the world in 2018. However, there were several new appearances in 2019: Rwanda, Afghanistan, Lebanon and Tunisia.
This is nothing new. Gallup's "Global Emotions Report 2015" said:
Iraq, Iran Top Negative Experience List for Second Consecutive Year
Iraq and Iran have the highest Negative Experience Index scores in the world for the second year in a row. Iraq has been No. 1 on this index three times — in 2011, 2013 and 2014 — and has been among the top five in all other years since 2008. Iran was No. 1 in 2012 and has made at least the top 15 countries in the years when Gallup has conducted surveys there. The presence of Iraq and Iran at the top of the list may not be that surprising given the political and economic turmoil that people in these countries have been experiencing lately, and how strongly related negative scores are to people's perceptions about their living standards and health problems. In fact, people in most of the countries with the highest negative scores in 2014 were contending with some type of disruption — economic or otherwise — including Liberia, which was dealing with the onset of the Ebola outbreak at the time of the survey.
In that year's surveys (2014), all ten of the countries that had the "Lowest Negative Experience Index Scores," except Rwanda, Myanmar, and Taiwan, were countries that prior to 1991 were communist countries, and included both Russia and China.
On 29 September 2015, I headlined about that report, "GALLUP: 'Iraqis Are the Saddest & One of the Angriest Populations in the World'," and closed with "Is Uzbekistan really the best place to live? Anyway, it's one of the few countries that the U.S. didn't grab control of, either by outright invasion, or by means of a coup." All of the ten-best-scoring, and ten worst-scoring, nations, in that report, were listed there.
In that 2015 report, Iraq scored as #1 on "negative experiences," and Iran scored as #2. In the 2020 report, Iraq is again #1 on it, but Iran is now #9 on it. The 2015 report said: "Iraq's high Negative Experience Index score is largely attributable to the relatively high percentages of Iraqis who report experiencing each of these negative emotions. Majorities of Iraqis experienced worry (62%), physical pain (57%), sadness (57%) and stress (55%) the previous day, and half of Iraqis (50%) said they experienced anger. Iraqis lead the world in experiencing sadness and tie with Iran on anger (49%)." Great going, team America! America's liar-in-chief, who deceived Americans into invading Iraq, George W. Bush, had a favorable/unfavorable rating of 59%/37%, or a 1.6 net-favorability score, in Gallup's latest (2017) survey; and the last time when Gallup had surveyed and found at least as high a ratio for him was in January 2004, 65%/35%, or 1.86: his approval by the American people at that time was 1.86 times favorable, as compared to unfavorable. So, Americans simply don't hold such monstrous lying leaders accountable, at all — not only don't execute them, but don't even especially despise them, for the gratuitous vast harms, which such a leader had produced.
Now, five years later, in Gallup's 2020 report, the ten "Lowest Negative Experiences Worldwide" nations are still dominated by countries that, prior to 1991, were communist. Here is that list, of these ten countries, and their respective "Negative Experience" scores, in the 2019 surveys:
Taiwan 13
Kazakhstan 15
Mongolia 16
Azerbaijan 16
Turkmenistan 17
Poland 17
Estonia 17
Vietnam 18
Malaysia 19
Kyrgyzstan 19
China 19
Again, only two of them had not been communist, but this time a different two: Malaysia and Taiwan.
Here are the 2020 report's "Highest Negative Experiences Worldwide":
Iraq 51
Rwanda 49
Afghanistan 48
Chad 48
Lebanon 48
Sierra Leone 48
Guinea 47
Tunisia 46
Iran 45
Togo 45
So: Rwanda went from being the 7th-lowest in the "Negative Experience Index Scores" in 2015, to being the 2nd-highest in the "Negative Experience Index Scores" in 2020. That suggests some type of terrible change in Rwanda during those five years.
Here are the changes in "Lowest Negative Experiences Worldwide" between the 2015 report and the 2020 report:
2015
Uzbekistan 12
China 15
Mongolia 15
Myanmar 15
Russia 15
Taiwan 15
Rwanda 16
Kazakhstan 17
Kyrgyzstan 17
Turkmenistan 18
2020
Taiwan 13
Kazakhstan 15
Mongolia 16
Azerbaijan 16
Turkmenistan 17
Poland 17
Estonia 17
Vietnam 18
Malaysia 19
Kyrgyzstan 19
China 19
Not even the American people benefit from the U.S. Government's constant invasions, and coups, and economic sanctions, against so many countries that never posed any threat to the U.S. Only America's billionaires benefit, and too few of those exist for them to show up in any of these "happiness" and "misery" figures from Gallup. They control the U.S. Government and thereby spread misery in so many places, to benefit only themselves.
Syrian Idlib: What's Next?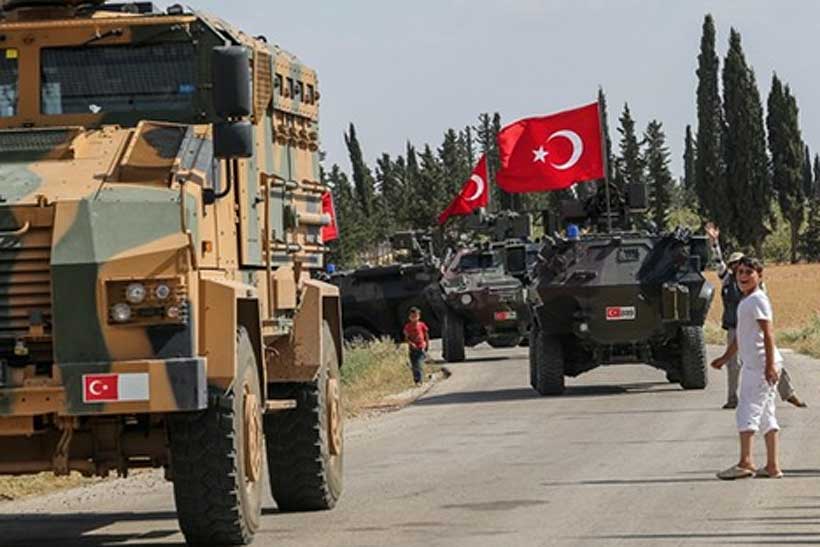 In October 2020, as the media reported Russia's Aerospace forces resuming their strikes against the local armed opposition, Turkey relocating its observation posts, and Syrian militants fighting in Nagorno-Karabakh, the global community once again turned its attention to the events in Idlib. It is important to consider possible development scenarios in the light of both Idlib's distinctive features and of those characteristics it has in common with other territories not controlled by the Syrian authorities, in the light of the balance of power within the Idlib "pocket", in the light of the interests Turkey and other external forces have there, and in the light of modalities of military or peaceful settlement and Moscow's actions.
Is Idlib a "Unique Rebellious Province"?
At first glance, like the territory of the Kurds' Autonomous Administration of North and East Syria (AANES), Idlib seems to have formed a military conflict economy existing in parallel with the official Syrian economy controlled by the Syrian government. Unlike the oil-rich Kurdish regions, which are also Syria's "breadbasket", however, Idlib has no natural resources at all. Before the war, Idlib was a poorly developed province working in traditional agriculture, mostly olive-growing. Consequently, compared to the AANES, Idlib was far more vulnerable to the actions of external actors and Damascus's ambitious plans to use force to restore Syria's territorial integrity. Not only did Idlib fail to become a successful project of the Syrian opposition (which could not but fail for objective reasons), it became hostage to foreign aid.
Like Syria in general, Idlib shows signs of a humanitarian crisis. While the 2004 census put Idlib's population at a little over 1,258,000, as of August 7, 2020, the local population swelled to 4.1 million, 2.7 million of them internally displaced persons from other governorates and 2.8 million of them in need of food and medications (reported by the UN Office for the Coordination of Humanitarian Affairs). Another mass exodus of non-combatants into Idlib took place following the Syrian Arab Army's (SAA) successful offensive in December 2019 – March 2020. Since foreign aid is politicised (see, for instance, the highly publicised story of American and British NGOs halting deliveries of humanitarian aid from Turkey through the Bab al-Hawa border crossing in September 2018 in an attempt to strip Idlib radicals of their benefits), it is easy to predict that an "overnight" change of the status quo in favour of Damascus will result in restricting donor aid and, as a consequence, in a humanitarian disaster.
Idlib became a "pocket" for the opposition "squeezed" between areas liberated by the SAA and Turkey. At the same time, unlike the security zone in the North, which is de jure governed by the "Syrian provisional government" but is de facto controlled by Ankara, in Idlib, much to the Turks' displeasure, the key role is still played not by the militants from the National Front for the Liberation of Syria (NFL) loyal to Turkey, but by the recalcitrant jihadists from Hay'at Tahrir al-Sham (HTS) (banned in Russia as a terrorist organisation), which previously had ties with Al-Qaeda (also banned in Russia as a terrorist organisation).
Local reconciliations (or pacifications) in Idlib appeared impossible in principle: this region had absorbed intransigent opposition members from the South of Syria and from the Damascus region, and they had nowhere to go since Turkey had always been set against letting unpredictable radicals on to its own territory. Idlib jihadists flatly rejected reconciliation with the Syrian authorities, admitting only that civilians had been forced to take part, but they never agreed to such participation on the part of their comrades-in-arms, whom they spitefully dubbed "frogs" for their willingness to defect to the government camp. The situation began to change a relatively short time ago when radical groups left Idlib for conflict-riven Libya and Nagorno-Karabakh. This situation prompted intensified internationalisation of the "Idlib dossier", while it also meant that further developments were volatile and had an element of chance to them. Heightened internationalisation is also due to the maximum number of external actors turning their attention to the Idlib "pocket". Idlib alone remains a matter of concern for China in Syria since there are Uighur radicals from the Turkistan Islamic Party in the West of the governorate.
The "Layer Cake" of the Armed Opposition: Radicals and "Businessmen"
Taking as our axiom that any way out of the Idlib impasse is going to be difficult, we should say a few words about local armed groups and management of the Idlib economy, since both factors can shed some light on certain promising settlement modalities.
Initially, Idlib's administrative system was based on the decentralisation principle, which is reminiscent of the autonomous architecture of the local authorities in Rojava (Syrian Kurdistan). 144 municipal councils were formed, offering a wide range of services from managing bakeries to maintaining roads and collecting rubbish. They had the signal status of direct recipients of foreign aid. As one humanitarian worker quipped, "If [in Idlib – I.M.] you're not a guy with a gun … then your connection to power is through [humanitarian – I.M.] assistance". So Idlib's decentralisation is really different from the governance system established in the Kurdish region in that the former is excessively dependent on foreign support while having no economic programme of its own and no transparency.
The situation in Idlib is characterised by the dominance of local economic heavies combined with the people's wariness when it comes to introducing an Islamic way of life (Sharia), which prompted the ideologues of the An-Nusra Front (banned in Russia as a terrorist organisation) after seizing the provincial centre in March 2015 to refrain from following the example of ISIS (banned in Russia as a terrorist organisation), so, instead of proclaiming an Islamic "Emirate", they opted for more flexible tactics. They proclaimed their desire to take various interests into account without permitting violations. At the same time, the principle of "invitation" or "Islamic messianism" entailed ideological indoctrination of the population through face-to-face, in-person communication and public condemnation campaigns against smoking and wearing secular clothes.
The ideologues of the HTS that took over from an-Nusra consolidated their military control over Idlib in January 2019 and remained pragmatic. HTS leader Abu Mohammad al-Julani said that their priority was to preserve a single secular administration in Idlib, referring to the umbrella Syrian Salvation Government (SSG) founded on November 2, 2017; it consisted of both HTS supporters and independent technocrats. Despite the hardliners from Egypt and Jordan, HTS warlords from among the Syrians began to position themselves as businessmen viewing control over Idlib as an economic project (while, in reality, it is a means for personal enrichment).
The negative aspect of the HTS "commercialisation" consisted in attempts to take over transit trade crossing the border at Bab al-Hawa and deliveries of Turkish oil by the monopolist company Watad Petroleum. On May 11, 2017, the HTS announced it was establishing the Public Institution for Monetary Regulation and Consumer Rights Protection charged with monitoring financial transactions. Most such transactions were based on hawal principles (a trust-based system of informal payments between brokers and traders) and were carried out through the local monetary financial "hub", the town of Sarmadam which is in the immediate vicinity of the Bab al-Hawa border crossing.
The HTS's claims to economic dominance repeatedly prompted countermeasures by Idlib's heavies, who used the discontent of the local populace with their low quality of life. In October-November 2019, they managed to bring protesters to the streets demanding that both the SSG and Abu Mohammad al-Julani resign. Although the protesters' demand for a "government" reshuffle were met, HTS militants took by assault the town of Kafr Takharim, whose residents refused to pay the tax on manufacturing olive oil. The Covid-19 pandemic became yet another challenge: although the HTS supported the lockdown measures imposed by the SSG, many rank-and-file militants refused to obey and continued their Friday prayers, which make it impossible to maintain social distancing.
What is Idlib for Turkey: A Red Line or a Pawn in a Big Game?
Ensuring the security of Turkey's southern borders and countering Kurdish separatism have been and remain Turkey's unconditional priorities. In that sense, retaining control over the security zone in the North and preventing Syrian Kurds from a military retaliation are clearly more important than Turkey's presence in Idlib: should need be, Turkey is ready to make concessions over the governorate in exchange for boosting Ankara's positions in the North and pushing Kurdish self-defence units away from the border.
Does this mean that Turkey is already prepared to sacrifice Idlib? Certainly not, and Operation Spring Shield proves it: on February 27 – March 6, 2020, the Turkish military put a stop to a local SAA offensive and subsequently increased its forces in Syria. Foreign experts believe that, between February 2 and October 21, 2020, Turkey moved 10,615 units of military equipment and military vehicles to Idlib. Given its domestic economic difficulties related to the Covid-19 pandemic, Turkey is not prepared to take in new waves of Idlib refugees if Damascus gains a rapid military victory. This is especially true since those refugees could include intractable jihadists capable of causing a wave of terror attacks in Turkey itself; the best-case scenario for Ankara is to transfer those people to various hotbeds of unrest (such as Libya and Nagorno-Karabakh).
Turkey's apparent determination in Idlib is motivated to some degree by its desire to maintain what Russian columnists have dubbed "opposition conservation areas" in Syria. Tying those opposition forces to Turkey by economic means (against the backdrop of the US Caesar Act, the Turkish lira has replaced the Syrian pound in the security zone in the Syrian North and in Idlib), in its bargaining with Damascus, Moscow and Tehran on Syria's future political makeup, Turkey's leadership is banking on the "trump card of rebellious territories". Information about Turkey's efforts to form an alliance in Idlib that would include the "Syrian Corps" and other NFL elements, as well as "constructive" ones from the HTS has been leaked on a website with ties to the Syrian opposition, and this information should be considered in the same context.
Finally, Turkey's leadership and Erdogan himself increasingly view the "Idlib question" through the lens of a difficult dialogue with Russia on the Libyan and Nagorno-Karabakh conflicts (on October 25, Russia's Aerospace Force delivered a strike against the Syrian Corps militants in Idlib, which Russian media dubbed "Bakh for Karabakh"[1]). Turkey has started relocating eight military observation posts in Idlib, as those posts had been blocked in an SAA-liberated area (the post in Murek was evacuated on October 19-20, 2020), which is not only for security reasons, but also due to Turkey's desire to avoid a severe confrontation with Moscow in Syria. This would be against Ankara's interest, given its support for Azerbaijan's offensive in Nagorno-Karabakh.
To sum up, we can conclude that Idlib remains valuable for Turkey, yet, unlike the security zone in Northern Syria, it cannot be called a "red line" in the architecture of Turkey's national interests that Ankara intends to protect to the bitter end.
A Military Scenario or a Political Compromise?
We do not discard the hypothetical possibility of the Syrian authorities regaining control of Idlib by military force with the aid from its allies, Russia and Iran, yet this scenario today appears unlikely. It would have highly negative consequences for Syrians themselves, prompting a local humanitarian disaster, chaos and a sharp increase in crime (as happened when the government forces defeated the opposition units in Syria's South in the summer of 2018), and even forcing disjointed terrorist groups to flee to other districts in Syria.
The preferable scenario for settling the Idlib problem appears to be a compromise, in essence, pacification adapted to the local specifics. The scenario is to be based on the four "Ds":
deradicalisation of the opposition, (primarily HTS): this is possible once intransigent and "professional" militants, mostly foreign ones, withdraw from Idlib; this is the common point in the interests of foreign actors;
deideologisation of the regional elite: this entails moving away from the ideas of Jihadism in favour of implementing a consensus programme for socioeconomic development, with both local interest groups and technocrats involved;
demilitarisation of the Idlib zone: post-conflict integration of former militants into territorial law enforcement and municipal bodies;
decentralisation: granting Idlib a special transitional status within a unified Syria.
In practice, this could imply adopting a separate socioeconomic programme for rebuilding Idlib, involving international financing and creating the conditions for vertically integrating the regional into the pan-national elite following disbandment of the Syrian Salvation Government.
Russia's Role in Resolving the Idlib Problem
As a leading external actor in the Syrian conflict, Russia has the ability to now contribute to bringing a peaceful settlement closer in Idlib by 1) pointing the Syrian authorities toward pacification instead of a blitzkrieg; 2) advancing, jointly with Turkey among other actors, the involvement of the regional elite in the inclusive Syrian peaceful process; 3) continuing its military support for Syria's government forces to prevent provocations by Idlib radicals intended to undermine the prospects for a peaceful settlement.
1. This is a pun that resists translation: the last syllable in the word Karabakh, "bakh", is an onomatopoeic Russian word meaning "kaboom" – translator's note.
From our partner RIAC
Libyans charting way to secure and prosperous future, but challenges lie ahead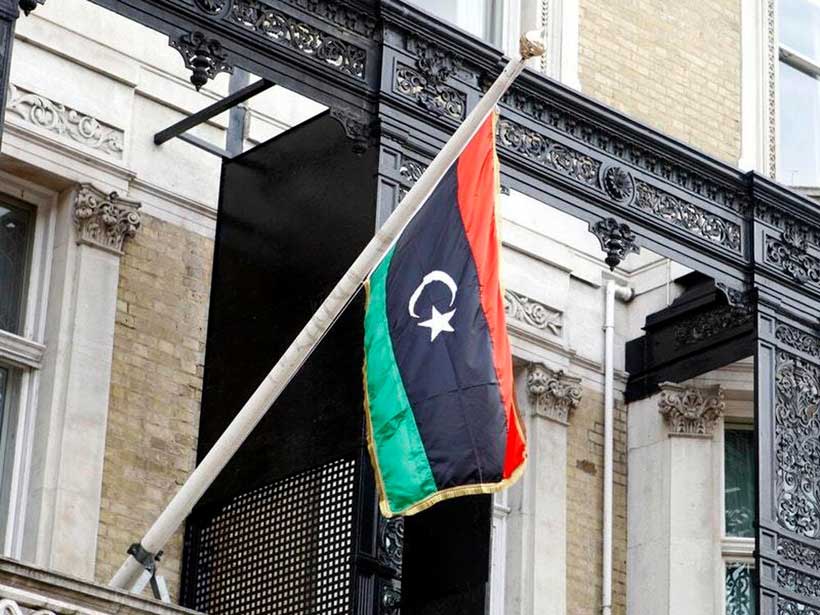 Following years of political instability and conflict, Libya is making substantial progress on the path to peace, the top UN official in the country told the Security Council on Thursday.
Stephanie Williams, Acting Special Representative of the Secretary-General and head of the UN's mission in Libya, UNSMIL, outlined recent developments including a nationwide ceasefire agreed last month and the start of political dialogue last week in neighbouring Tunisia.
"After many years of oppression, division, chaos, misery and conflict, Libyans are coming together for the sake of Libya, for the sake of their children and grandchildren, to chart a Libyan vision for the way forward that has the opportunity to preserve the country's unity and reassert its sovereignty," she said, speaking via video link.
Guns silenced, civilians protected
Ms. Williams recalled that the historic truce for Libya was reached in Geneva on 23 October, where a Joint Military Commission, comprising representatives from the Government of National Accord (GNA) and the Libyan National Army (LNA), "set their differences aside and, guided by their patriotic spirit, responded to the Secretary-General's call for a global ceasefire."
The agreement provides for the withdrawal of all military units and armed groups from the frontlines, as well as for mercenaries and foreign fighters to depart Libya, within 90 days.
With the ceasefire holding, UNSMIL has facilitated dialogue between the GNA, located in the west of the country, and the LNA, which holds power over larges areas in the east.
The Joint Military Commission has developed terms for a ceasefire- monitoring mechanism, while a coastal road critical for travel and the transportation of goods has been reopened, and a prisoner exchange programme is ongoing.
"The sharp decrease in the number of civilian casualties compared to the second quarter of 2020 is another reminder that when the guns are silenced, civilians are protected," said Ms. Williams.
Roadmap to elections
Meanwhile, Libya is now back to producing oil following the lifting of a months-long blockade, and a project to unify and restructure forces protecting petroleum facilities is underway.
Ms. Williams convened the parties in Tunis last week, paving the start of political dialogue. The 75 participants, 16 of them women, represented Libya's main geographical, social and political constituencies. The outcome was a political roadmap that includes elections on 24 December 2021, the 70th anniversary of Libya's independence.
"Libyans have made it clear. Organization of presidential and parliamentary elections is their demand and must be our common objective," she said.
No time for complacency
However, the top UN official warned "there is no time for complacency" as the situation in Libya remains volatile.
Although the Joint Military Commission seeks to operationalize the ceasefire agreement, the sides have yet to withdraw their forces, while arrangements for the distribution of oil revenues will depend on progress on the political track.
Ms. Williams also urged the international community to fully respect and support the various agreements made by the parties, stating "This Council has tools at its disposal including to prevent obstructionists from jeopardizing this rare opportunity to restore peace in Libya. I call on you to use them."
In his address to the Council, Libya's UN Ambassador, Taher Al-Sunni, emphasized several points for the current political dialogues to succeed, such as the need for a binding resolution to support what the Libyans agree on in their various dialogues.
Mr. Al-Sunni also spoke out against foreign intervention in his country.
"We call on the Security Council and international community to take this opportunity and to show goodwill by supporting the will of the Libyan people and their right to self-determination; not to use Libya as a way to settle scores", he said, speaking through an interpreter.
Security and shared prosperity
While optimistic about Libya's future, Ms. Williams said she remains "clear-eyed" about the challenges that lie ahead.
"Ten years of war cannot be solved in one week of political talks, but we hear more now the language of peace rather than the language of war," she told ambassadors.
"Only shared responsibility, nurtured by patriotism and love of the country, can lead to the shared security and prosperity for which so many Libyans yearn. Libyans deserve, if not the support, then at least the non-interference of the main international actors as they seek to forge a sovereign political path forward for future Libyan generations."