The World in 2017: Under-Employed, Under-Inclusive and Under Threat
Economic inequality, societal polarization and intensifying environmental dangers are the top three trends that will shape global developments over the next 10 years, the World Economic Forum's Global Risks Report 2017 found. Collaborative action by world leaders will be urgently needed to avert further hardship and volatility in the coming decade.
In this year's annual survey, some 750 experts assessed 30 global risks, as well as 13 underlying trends that could amplify them or alter the interconnections between them. Against a backdrop of mounting political disaffection and disruption across the world, three key findings emerged from the survey:
• Patterns persist. Rising income and wealth disparity and increasing polarization of societies were ranked first and third, respectively, among the underlying trends that will determine global developments in the next ten years. Similarly, the most interconnected pairing of risks in this year's survey is between high structural unemployment or underemployment and profound social instability.
• The environment dominates the global risks landscape. Climate change was the number two underlying trend this year. And for the first time, all five environmental risks in the survey were ranked both high-risk and high-likelihood, with extreme weather events emerging as the single most prominent global risk.
• Society is not keeping pace with technological change. Of the 12 emerging technologies examined in the report, experts found artificial intelligence and robotics to have the greatest potential benefits, but also the greatest potential negative effects and the greatest need for better governance.
While the world can point to significant progress in the area of climate change in 2016, with a number of countries, including the US and China, ratifying the Paris Agreement, political change in Europe and North America puts this progress at risk. It also highlights the difficulty that leaders will face to agree on a course of action at the international level to tackle the most pressing economic and societal risks.
"Urgent action is needed among leaders to identify ways to overcome political or ideological differences and work together to solve critical challenges. The momentum of 2016 towards addressing climate change shows this is possible, and offers hope that collective action at the international level aimed at resetting other risks could also be achieved," said Margareta Drzeniek-Hanouz, Head of Global Competitiveness and Risks, World Economic Forum.
How to address the world's most pressing risks will be the subject of discussions at the World Economic Forum Annual Meeting 2017, which convenes 17-20 January under the theme Responsive and Responsible Leadership.
Although 2016 will be remembered for dramatic political results that broke with consensus expectations, warning signs that a persistent cluster of societal and economic risks could spill over into real-world disruption have been reported in the Global Risks Report regularly during the past decade.
• In 2006, Global Risks warned that the elimination of privacy reduces social cohesion – at the time, this was classified as a worst-case scenario, with a likelihood of below 1%.
• In 2013, long before "post-truth" became the 2016 word of the year, Global Risks highlighted the rapid spread of misinformation, observing that trust was being eroded and that better incentives were needed to protect quality-control systems.
The complex transitions that the world is currently going through, from preparing for a low-carbon future and unprecedented technological change to adjusting to new global economic and geopolitical realities, places even greater emphasis on leaders to practice long-term thinking, investment and international cooperation.
"We live in disruptive times where technological progress also creates challenges. Without proper governance and re-skilling of workers, technology will eliminate jobs faster than it creates them. Governments can no longer provide historical levels of social protection and an anti-establishment narrative has gained traction, with new political leaders blaming globalisation for society's challenges, creating a vicious cycle in which lower economic growth will only amplify inequality. Cooperation is essential to avoid the further deterioration of government finances and the exacerbation of social unrest," said Cecilia Reyes, Chief Risk Officer of Zurich Insurance Group.
The propensity of the Fourth Industrial Revolution to exacerbate global risks also came under scrutiny in the Report's Global Risks Perception Survey. Basing their analysis on 12 distinct emerging technologies, experts clearly identified artificial intelligence (AI) and robotics as having both the highest potential for negative consequences and also the greatest need for better governance. Notwithstanding its potential to drive economic growth and solve complex challenges, experts also named it as the top driver of economic, geopolitical and technological risks among the 12 technologies.
John Drzik, President of Global Risk & Specialties, Marsh said: "Artificial intelligence will enable us to address some of the great issues of our age, such as climate change and population growth, much more effectively. With investment into AI now ten times higher than it was five years ago, rapid advances are already being made. However, increased reliance on AI will dramatically exacerbate existing risks, such as cyber, making the development of mitigation measures just as crucial." For the third year, the Global Risks Report also provides country-level data on how businesses perceive global risks in their countries.
Top Uzbek Jihadist Leader Suffers for Loyalty to Al Qaeda
The recent arrest of a well-known Uzbek jihadist leader Abu Saloh al Uzbeki (Sirajuddin Mukhtarov) by Hayat Tahrir al-Sham (HTS) and thereafter resumption of armed clashes between former and current al Qaeda's jihadi formations in northwest Syria in June 2020 will directly affect the activities of the Central Asian Salafi-Jihadi groups. According to the Syrian Observatory for Human Rights (SOHR), dozens were killed during an armed clash between Hayat Tahrir al-Sham (HTS), former al Qaeda's strongest branch in Syria, and the newly formed alliance led by current al Qaeda' s-affiliate Hurras al-Din (HD).
It should be noted that on June 16, 2020, the HTS arrested the fierce ideologist of al Qaeda and former emir of Katibat al Tawhid wal Jihad (KTJ) Abu Saloh, which caused tension among Russian-speaking militants in Sham and raised eyebrows of the global Salafi-Jihadi movement. A week later, on June 22, the HTS arrested its former senior commander, member of the group's Shura Council Abu Malek al-Talli, accusing him of fomenting division, insurrection and disarray after his new faction Liwa al-Muqatileen al-Ansar helped establish an al Qaeda-leaning operations room in Idlib.
The cruelty of the HTS' repressive apparatus towards its former members and the armed clashes between jihadist groups in Idlib was caused by the creation of the new Joint Operations Center Fathbutou (Be Steadfast) on 12 June 2020, which included al Qaida-inspired "hardliners" such as HD, Jabhat Ansar al-Din (JaD), Tansiqiyat al-Jihad (TJ), Ansar al-Islam (AI) and Liwa al-Muqatileen al-Ansar (LMA).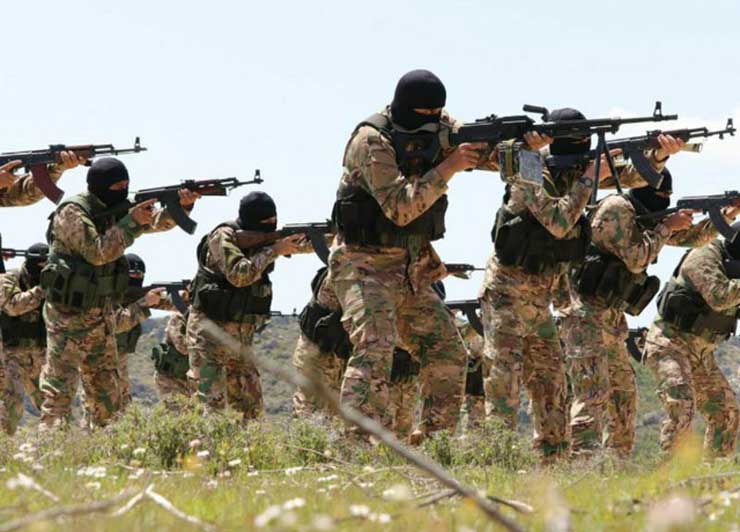 Strengthening the position of al Qaeda's allies seriously undermined the HTS' stance in the northwestern Idlib province, where it rules over the local Salvation Government with an iron hand and where it established so-called Sharia rule. In order to maintain its status quo and keep dominant position over other rebel groups, HTS began large-scale arrests of those jihadists who broke away from its "Clear Victory Operations Room" and joined al Qaeda-linked Fathbutou Operations Center. At the personal instruction of the HTS leader Abu Muhammad al-Joulani the KTJ's former amir Abu Saloh and its dissenting commander Abu Malek al-Talli were arrested.
If the arrest of Abu Malek al-Talli was seen as an intra-group showdown, the arrest of Abu Saloh caused a broad resonance among al Qaeda members in Central Asia and the Middle East, and it was widely reported in the Arabic, English and Russian press. The US FDD's Long War Journal devoted twoarticles in a row to the Abu Saloh's arrest and carefully assessed his Jihadi activity, with one exception. The Washington-based hawkish think tank, for some reason, never mentions the fact that Abu Saloh and his KTJ fighters swore allegiance (bayat) to al Qaeda, and that the main reason for Abu Saloh's conflict with HTS and his current dissident demarche is related to his unwillingness to break the bayat to al Qaeda.
But some Arab and Russian media were also inaccurate in assessing the reasons for his arrest. Especially Russian experts on the Telegram channel, referring to Zaman alWasl, the Syrian outlet close to HTS, claimed that Abu Saloh was arrested for financial debts (over$ 60,000) to Hayat Tahrir al-Sham.
However, such a simplistic and superficial assessment neglects to analyze the complex processes taking place inside the Central Asian Salafi-Jihadi groups and the influence of al Qaeda's ideology on them. The true reasons for Abu Saloh's demonstrative demarche, who defied Syria's most powerful militant faction, are due to his ideological differences with HTS and the dominance of al Qaeda's global ideology among Uzbek and Uyghur Islamists.
Abu Saloh's radical supporters see the future of Holy Jihad not only within the framework of only one state, as the HTS in Syria does. They are seriously worried about the future of global Jihad in the event of the fall of Syria's last bastion of resistance if the Assad regime were to succeed in retaking the Idlib province entirely.
In his Jummah Khutbah (Friday Sermon) speeches, he urges jihadists not to "get stuck" in one place, but "to rush to the aid of those Muslims where they need the help of the Warriors of Allah." That is, his views on global jihad are compatible with the ideological doctrine of al Qaeda.
Abu Saloh's position on the problem of Jerusalem is identical with al Qaeda. He believes that the Al-Aqsa Mosque can only be liberated with the help of jihad. He claimed that after the victory of jihad in Syria, their path will be directed to Palestine.
Abu Saloh Between Two Fires: Al Qaeda and HTS
Under the Abu Saloh leadership, KTJ grew out of an unobtrusive regional group into a formidable and tough member of the global Salafi-Jihadi movement. KTJ, created by him in 2013, consists of Central Asian militants, mostly Uzbeks and Kyrgyz from the Ferghana Valley.
In early 2015, Abu Saloh and his militants swore allegiance to al Qaeda leader Ayman al Zawahiri. In September 2015, however, KTJ rejoined the al Qaeda-linked Al-Nusrah Front (NF) as part of Al Nusrah's efforts to consolidate various foreign groups inside Syria. Since that period, HTS has become a combat mentor of KTJ's Uzbek militants. During this time Abu Saloh demonstrated his brilliant ability to successfully spread the al Qaeda ideology on a global scale. He was and remained a faithful and aggressive propagandist of the Jihadi idea into Central Asia.
His ideological disagreements with HTS's predecessor Jabhat Fatah al-Sham (JFS)began after it publicly distanced itself from al Qaeda, its original parent organization. Although Abu Saloh never openly criticized the Jihadi line of HTS and its leader Julani, he regularly defended the ideological views of al Qaeda's former and current leaders Osama bin Laden and Ayman al Zawahiri. And, of course, Julani, from whom Ayman al-Zawahiri openly demanded further submission to al Qaeda, did not like Saloh's step out of HTS line
Abu Saloh's growing authority beyond HTS and his close contacts with prominent ideologists of global Jihadism, such as Abu Qatada al-Falastini, Abu Muhammad al-Maqdisi and others also irked Julani. Dissatisfied with his arrogant ideological behavior, HTS decided to remove Abu Saloh from the leadership of KTJ. According to the UN, in April 2019, Abdul Aziz Uzbeki (Khikmatov), a native of the Fergana Valley and deputy leader of the al Qaeda-linked Islamic Jihad Union (IJU) in Afghanistan, was elected the new leader of KTJ.
The intrigues and regional division of jihadists within KTJ also played an important role in the resignation of Abu Saloh. Being a native of southern Kyrgyzstan with Uighur roots, he was considered a "stranger" among jihadists from Uzbekistan, who make up the majority of KTJ. Together with him some jihadists from Kyrgyzstan left KTJ's leadership.
After his resignation, he actively conducted a preaching mission for Muhajireen (foreign fighters) in Idlib, becoming the ideological mouthpiece of Central Asian jihadism. In his public speeches, he was even more deeply imbued with the ideas of al Qaeda. His Telegram channel has the largest audience among other jihadist figures of post-Soviet countries. He combined the image of a conservative Imam and a modern lecturer with stylish glasses, drawing complex diagrams of the Quran's Surahs and Ayahs on the blackboard.
Under HTS pressure, the new KTJ leadership continued to further reduce the role of Abu Saloh when his preaching responsibilities were transferred to the new Uzbek imam, Ahluddin Navqotiy, who arrived from Turkey. From March 2020, his public audio and video performances and sermons gradually began to disappear from the KTJ's website, which pushed him into the arms of al Qaeda.
In ideological friction between al Qaeda's HD and HTS, which often developed into an armed clash, Abu Saloh sided with al Qaeda. On the sidelines, he supported HD's demands handing over all of al-Qaida's weapons from HTS to HD because Julani had broken his bayat to al Qaida. HD has consistently been at odds with HTS, criticizing the group for diluting the religion and monotheism (Tawhid), for adopting the Sochi ceasefire agreement and for establishing a modus vivendi with secular Turkey.
Amid Idlib's local residents' dissatisfaction with HTS policies that allowed the Russian patrols to enter the M4 highway, HD managed to convince more jihadists to join its ranks and attempted to lead a rebellion in northern Syria. Step News Agency has confirmed that Abu Saloh recently defected from HTS to Jabhat Ansar al-Din alongside 50 other members of KTJ. HTS regarded such a step as a betrayal and arrested Abu Saloh and Abu Malek al-Talli.
After the arrest of "defectors", the situation in Greater Idlib sharply escalated. Fathbutou slammed the arrests and accused HTS of betraying jihad and complying with the "secular" Astana agreement. HD captured checkpoints in the Harem, Armanaz, Kuku and Sheikh Bahr districts, and blocked traffic, demanding the release of the detainees. More than 30 people were killed as a result of the four-day clashes between HD and HTS.
Al Qaeda expressed its support for HD and the arrested pro-al Qaeda's leaders, urging HTS' jihadists not to fight against Fathbutou. Famous sheikhs Abu Qatada al Falastini, Abu Muhammad Al Makdisi, Sodik Abu Abdullah Al-Hashimi (Sudan) and others called on the conflicting parties to put down their weapons, stop the bloodshed and focus on the "revolution in Syria". On June 26, HD and HTS signed an agreement to end the clashes, open all checkpoints, as well as unhindered exit of all civilians from conflict zone under the guarantees of Russian-speaking Jihadi groups Ajnad Al-Kavkaz and Jund Ash-Sham.
Despite the reached "peace" agreements, Abu Saloh still remains in prison.Abu Mohammad al-Julani put forward a condition in which Abu Saloh and his accomplices would be released if they rejoined the HTS. If they refuse, HTS promised to accuse Abu Saloh of embezzlement of money and property, and apostasy against the HTS.
In conclusion, his suffering for loyalty to al Qaeda and his "spiritual heritage" will have an important impact on the development of Jihadism in Central Asia, in spreading the al Qaeda's ideology and in attracting young Muslims to the path of religious extremism.
Future of U.S.-Russia Relations After The Bounty Reports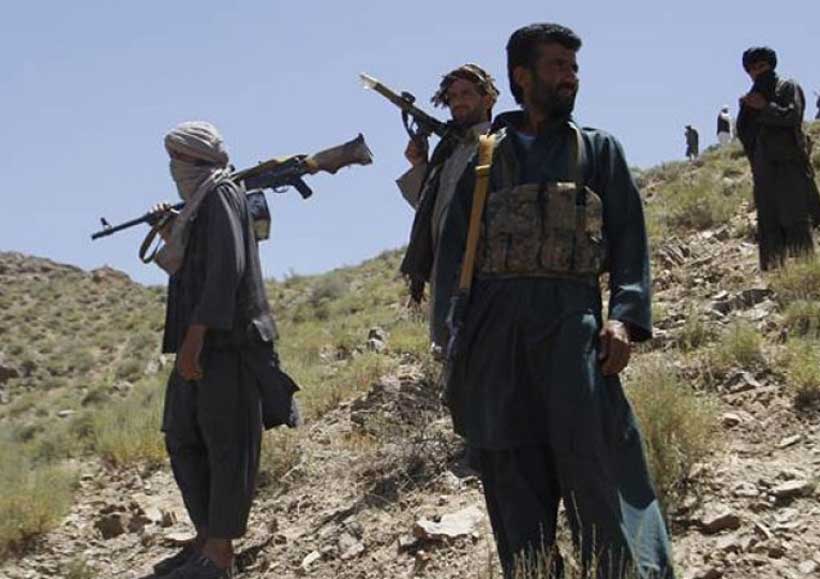 A jaw-dropping intelligence story surfaced on 26th June, 2020, in the New York Times, telling that a specialized branch of the Russian Federation's military intelligence agency GRU, Unit 29155, secretly offered bounties to affiliates of the Taliban inside Afghanistan for carrying out successful deadly attacks on the outgoing U.S. and allied forces there.
Unsurprisingly, Mr. Trump took to Twitter and called it a hoax and an effort aimed at damaging his reputation and that of the Republican Party especially at a time when the presidential election is just a few months away. Dmitry Peskov, Vladimir Putin's press secretary, told NBC News in a video call that the story is a hundred per cent bullshi*– denying any such role played by Moscow. And the third, last, and most important party to rebuff these reports was the Taliban, who said they do adhere to the terms and conditions of the agreement signed in Doha, Qatar, in February 2020.
After Donald Trump's dismissal of the story as "fake," other top officials of his administration such as Secretary of State Mike Pompeo and National Security Adviser Robert O' Brian rushed to the defense of the president, calling the leaked intelligence assessment as "important and serious" but "unverified," and thus not of the level to be shared with the president, at least verbally so.
Robert O' Brian, especially, went so far, and perhaps inadvertently so, as to confess that they have actually been deliberating for months to prepare a list of potential responses to Moscow if they reached to the bottom of such reports, while refusing to answer when exactly did they first learn of such reports- further complicating things for the Trump administration in their denial of truth in the leaked intelligence assessment and their apparent unresponsiveness.
On the other hand, top democrats such as Senate Democratic Leader Chuck Schumer and House Speaker Nancy Pelosi have accused Mr. Trump of "being soft on Vladimir Putin," in the broader context though, and have further stressed that the particular reports be pursued relentlessly to ensure the safety of the U.S. troops in Afghanistan. Joe Biden, a strong democratic candidate in the US presidential race, called the revelation "shocking and horrifying" and, went so far, as to label President Trump's entire existence in the Oval Office as a gift to Vladimir Putin.
It is pertinent to mention here that following the late February 2020 U.S.-Taliban peace deal in Doha, Qatar, the number of U.S. troops has just been reduced to around 8,600 from then 12,000. They are expected to witness a full withdrawal from the war ravaged country by mid-2021 if the Taliban shows a wholehearted adherence to the agreement on the ground.
So far the U.S. alone has lost as much as 28 soldiers in various violent attacks in Afghanistan since 2019. Given the complex multiplicity of militant groups on the Afghan soil, it remains unclear as to which of these attacks were actually orchestrated under the influence and patronage of Moscow.
If the reports turn out to be true, it will have far reaching implications, irrespective of who wins the November 3, 2020 U.S. presidential election: Would it mean that Vladimir Putin wants the U.S. and allied forces to remain trapped in an unending war in Afghanistan, so that he could more aggressively pursue his country's foreign policy in the Middle East, Europe and even North Africa and South America? Would it mean that Putin wants the U.S. and their partners to stay in the war torn country to actually continue doing his country a big favor- neutralizing and pre-empting the radical jihadist elements from proliferation and intrusion into the central Asian republics that has the potential of ultimately threatening Russia herself? Or, and finally, would it mean that Mr. Putin wants to settle his country's score with the U.S. from the Soviet times and force the latter into a hasty and embarrassing pull out by unleashing paid mercenaries and Taliban affiliates onto her and her NATO allies?
The above questions do not have easy and quick answers, at least for now, owing to the lack of political stability and the greater number of warring factions and peace spoilers in Afghanistan, the capricious nature of the U.S.-Russia relations, and more importantly, the apparent inability, on part of both academic researchers and policy makers in the U.S. and Europe, in effectively and timely deciphering and predicting the foreign policy overtures of Russia due to Vladimir Putin's apparently spectacular strategizing and policy-making prowess.
More important, if the reports are corroborated, will be to see how the U.S. will respond, or not respond at all. In the latter case, the U.S. as a superpower will be embarrassed globally and will likely lose the confidence of its allies and partners in terms of security guarantees. In the former case, Russia will more likely be slapped with some more biting targeted economic sanctions. Such a move, nonetheless, will have the potential to nudge Russia, often dubbed as a rogue state in the West, into further collaboration with other anti-America roguish states and violent non-state actors in the world, and creating further chaos and instability that no one can really afford. Then, the million dollar question that the Trump administration should try answering is, how to engage with the powerful bear?
According to a top U.S. based retired Professor Emeritus of Russian Studies, who preferred to remain anonymous, "The only real means that the U.S. really has is sanctions, since anything more is likely to lead to real conflict. However, given the nature and orientation of the current president in Washington and the multiple levels of domestic chaos in the U.S. at the present time, I doubt that anything will occur in the near future."
Alienating Russia seems to be more disastrous than accommodating her and perhaps this is why Mr. Trump appears not to be too tough on Vladimir Putin. He has said at multiple times that "If we could all get along, that would be great." The question is, at the cost of what?
Thus, Sir Winston Churchill stands vindicated once again when he called Russia "a riddle, wrapped in a mystery, inside an enigma."
Having said all of the above, it is believed that the ball really is in Russia's court. If she avoids pursuing a belligerent foreign policy especially one vis-à-vis the U.S. in conflict ridden countries such as Afghanistan, Syria, Libya, Argentina and Venezuela, none other than Russia herself and the Russian people would be the ones to reap the benefits of such a move as it will further her trade ties with the rich West. It is really up to Putin's Russia now as to which course of action it is going to pursue, which one not to pursue, and why.
Was gory Galwan scuffle just about 800 metres of land, Or it has deeper roots?
After bloody scuffle on Sino Indian Line of Actual Control at Ladakh, China and India have agreed to create a buffer zone, with both sides receding 1.8 kilometers. The joint statement stressed both sides would not violate the status quo.
But why did the Galwan scuffle take place? Galwan shot into prominence because the melee was violent. Similar scuffles continue to take place at various points on Sino-Indian border.
Indian media portrays the gory brawl as a storm in a tea cup. It says that China stakes claim to territory up to 800 metres into the Indian side from Patrol Point 14 at Galwan. But, Murphy's Law says `nothing is as simple as it seems'.
Real cause: US military strategist Edward Luttwak rightly pointed out casus belli of friction in an interview. He said, `In the last few months, the BRO [border roads organisation] has taken pro-active steps to develop connectivity over the bordering areas by building roads. The development has triggered the neighbour China, eventually leading to the army standoff at Galwan Valley' (The Statesman dated July 6, 2020).
The truth is that India had been building roads and bridges all along Sino-Indian borders to improve connectivity between hinterland and the LAC. China repeatedly warned India against changing status quo, but in vain. Both countries have differing perceptions of the LAC. To meet Indian threat in the Tibetan Autonomous Region, China built 51,000 km road network. There are five airfields on the Plateau and one a little off to the East towards Chengdu. A railway line of nearly 1,150 km from Golmo (in the north in Qinghai) to Lhasa was completed in July 2006. Its highest elevation is across the Tanggu La (Pass) at 5072 metres (16,640 feet). It has been further extended 253 km south to Shigatse (Xigaze) on the banks of Tsang Po (Brahmaputra River). There are plans to further extend it another 700 km from Shigatse up to the Nepal border.
Recently China manufactured a light tank, ZQT 15 and tested it extensively in Tibet. It has also inducted the CZ-10 medium attack helicopter for operations in the mountains. It has also inducted the Y-20 heavy-lift transport aircraft which will facilitate troop mobilization in Tibet.
Still China was alarmed by India's project for developing the Ladakh region through the Galwan valley into Shyok . The stand-off was triggered by China moving in troops to obstruct road construction activity by India. Last year, India completed the Darbuk-Shyok-Daulet Beg Oldi (DBO) road which connects Leh to the Karakoram Pass. India also maintains a key landing strip at DBO at 16,000 feet. The broader context for the tensions is the changing dynamic along the LAC.
Why and where face-offs occur? They occur because of overlapping territorial claims in around two dozen spots across the Western (Ladakh), Middle (Himachal Pradesh and Uttarakhand), Sikkim, and Eastern (Arunachal Pradesh) sectors of the India-China border. The boundary in the Sikkim sector is broadly agreed, but has not been delineated.
Face-offs occur when patrols encounter each other in the contested zones between overlapping claim lines. Protocols agreed to in 2005 and 2013 are seldom adhered to.
An overview of India's road network: There are 61 to 73 strategic or defence roads along the India-China border totalling 3,346 km. Of these, 36 roads (1,260 km) have been constructed, while links have been established in 20 others (2,035 km) which are being tested. Work on the remaining five roads has begun and will be completed soon.
Some of the finished roads include the stretch connecting Sasoma and Saseria in the Ladakh sector, the Ghatibagarh-Lipulekh road in the Mansarovar sector, Gunji-Kutti-Jollingkong road in the Uttarakhand sector, Dokala in the Sikkim sector, the Balipara-Charduar-Tawang road in the Tawang sector and the Damping-Yangtze in the Arunachal sector.
Project cost of over Rs 3,000 crore is concealed under budgets of civil ministries.
According to a source in Ministry of Home Affairs, the government has spent Rs 3,728 crore on the project. This includes Rs 781 crore spent in 2016-17, Rs 745 crore in 2017-18 and Rs 890 crore in 2018-19. The proposed cost for the current fiscal is Rs 1,312 crore.The estimated cost to complete the very first phase was Rs 4,700 crore.
Inference: Lest Kashmir dispute be internationalized, India wants to keep cool with China. China too is under stress because of USA's hostility. Besides Galwan, rival troops repeatedly collided with each other in north Sikkim, particularly Naku La across May and June . However, both countries can't afford one to mount a full-fledged offensive. To attack a company's strength of 120 Chinese soldiers, India will require nine companies or 1000 soldiers.