No victory for Putin: The Trump dossier scandal
There is no doubt whatsoever that Russia has compiled 'information' on Trump. Russian intelligence considers it a rightful duty to compile information on persons of relevance, especially when they are conducting significant business or political relations with Russia.
Trump qualified under that definition long before he even thought about running for President. Even I have been followed, during my numerous times in Russia, both openly and tacitly. I have had my computer hacked and hotel phone bugged. And my affairs in Russia have come nowhere near to the financial or political relevance of Donald Trump.
However, there has been a breakdown in America when it comes to understanding how Russia would use such information if it indeed had a dossier of this type. Americans may love exposing things through the media with a voyeuristic passion, bringing the high down low. That's just the nature of the beast today in American Kardashian culture. But this dossier of alleged Russian intelligence on Trump has nothing to do with American celebrity culture. If it truly exists this would have been done under the edict of 'national security' for Russian geopolitical interests. As such, the proper Russian intelligence behavior would be to deny its existence and hold on to anything it has until a time deemed strategically best. The least efficient usage of that compromising material would be to just embarrass him publicly before he is inaugurated, TMZ 'gotcha' style. Russians simply don't work that way. Rather, keeping it secret and using it in a non-public but strategically-effective manner for their national interests is the Russian way.
For example, the even more infamous Wikileaks affair against Clinton was an example of Russians trying to smudge the character and momentum of Hillary, assuming she was indeed going to win the election. HRC positions have been decidedly anti-Russian (to the Russians at least) over the past half dozen years, vociferously and publicly. The email leaks were a rather limp attempt to just slow that political train down before it took office, to make her pause and understand that she should treat Russia with a bit less shrill judgment.
"The Russian system has plenty of deficiencies, but no outsider could possibly find out what kinds of discussions are taking place in Putin's office, who is angry at who, or any of that intimate detail," said Fyodor Lukyanov, chair of the Council on Foreign and Defense Policy, which advises the Kremlin. "Putin runs a very tight ship. No leaks. No rumors confirmed. He is, famously, very professional about it." This estimation is totally true. Lukyanov is a very reliable source if you want opinions on Russia that you can consider astute and balanced: someone who is not hyperbolically pro-Kremlin but also not sheep-like anti-Russian either. Indeed, many of the more 'famous' Russian academics so often quoted and interviewed in the West are decidedly anti-Putin in their analyses, thereby effectively currying financial favor and scholarly status with Western think tanks and institutes.
As for the supposition that this dossier leak is a 'victory' for Putin regardless of its truthfulness, I hold the contrarian view: if Putin's intelligence agencies do indeed have a dossier of compromising information on the President-elect, then the last thing Putin would consider a 'victory' would be the preemptive and uncontrolled leaking of that information all over social media by an unofficial foreign agent that he did not manage. This would be a LOSS, not a victory. It would mean Putin lost control of both the process of how to use the information and the narrative of just how to release the information to particular audiences for the greatest benefit to Russia. The leak of the dossier to everyone in the world means it does not truly benefit Russian interests at all. Just leaking it and embarrassing the President-elect, with no real 'proof' or 'smoking gun' evidence attached and no ulterior geostrategic purpose achieved means this story will fade away and be replaced by some other titillating story. To a large degree this has already happened. Thus, the Russians have lost what it hoped to be tremendous strategic leverage behind the scenes and down the road. Ergo, no victory for Putin.
Americans still trying to position it as a victory are simply not astute in the ways of real geopolitics and strategy. And that applies even for the supposed Russian experts here in America who do so much advising today to media and governmental elites. The state of 'Russian expertise' in America today is extremely disappointing and dull. We currently live in times that has Washington DC and the Slavic Studies community obsessed with pushing a very narrow and very cliche orthodox narrative about the Russian Federation and its motivations. That narrative believes the only thing Kremlin officials do are sit around tables recklessly and illogically pondering ways to 'surpass' the United States with no real calculation for national interests. Supposedly appending that 2-page summary to the formal Presidential/President-elect briefing is confirmation of how far this relationship environment between DC and Moscow has fallen. The US IC basically felt reluctantly compelled to discuss what was nothing more than a de facto TMZ gossip report. That fact alone is what signals the immediate future of Russian-American relations will remain dark and stormy.
As for how people should consider the dossier and its creation: it was collected by a 'former British intelligence official' hired by Republican party operatives interested in obtaining damaging information to use against Trump in the election primaries. What that really means is that he had no access to formal governmental reconnaissance technologies or personnel. As such you can reliably assume he simply dug deep into the rumor mills that run crazily around Moscow. The dossier is much closer to what TMZ, the famous gossip-paparazzi organization in America, produces than the CIA or MI6. It is not a true intelligence brief. The blurring of this distinction in the media has been irresponsible and laughable.
How many have actually read the dossier in full? It is utter tripe. None of it would pass muster for inclusion in a formal Intelligence Community briefing if it was produced by a member of the IC. But none of the details in the dossier would pass a peer-review for scholarly journal either. At best, it's the kind of material one finds on a deeply partisan political blog. Does this mean nothing in the dossier could be true? No, it does not. But it does mean the dossier, at best, represents what I advise students when using Wikipedia for research: you can start your research using Wikipedia to learn relevant terms, actors, and events. But then you need to go deeper, far beyond Wikipedia, to understand what is verifiable and falsifiable and thus worthy of inclusion in a scholarly analysis. The dossier is Wikipedia or TMZ gossip. It is not the deeper, vetted analyses demanded by real intelligence or legitimate scholarship. This is what the American media and/or intelligence community needs to do next: transform this affair from gossip to analysis. The concern is that it does not appear that anyone, media or government, is seemingly interested in doing that deeper digging: is this just TMZ titillation or is it true debauchery that should make the American people concerned about its incoming President on a deeply moral level?
Some have scratched their heads over why US intelligence agencies appear to have legitimized the documents by supposedly including that aforementioned summary in a top-secret briefing. But the Intelligence Community is actually the only body in this sordid affair that can somewhat be given a pass, as it faced a no-win scenario. The best analogous example is to recall the situation Director Comey of the FBI was in pre-election, regarding the whole possible HRC indictment. Although it was under-emphasized in the media, Comey himself said he reopened the investigation because he felt tremendous pressure, caught between a rock and a hard place: do not reopen when new information has come to light and you are vulnerable to accusations of trying to engineer a particular electoral result, when the Intelligence Community is loath to be viewed political at all. However, reopening the case (even when you say it is just to review new material and explicitly state it is not a declaration of guilt) makes you victim to the opposite accusation: that you are still politicized and looking to engineer a particular electoral result, just a different one from the previous diatribe.
Thus, the inclusion or open discussion of a 2-page summary is much the same dilemma: do not include it or mention it, when Buzzfeed has splashed it all over the internet already, and you expose the Intelligence Community to an accusation of trying to sweep something under the rug. Doing a 2-page summary with a formal declaration that it is NOT making a statement about its validity or reliability was an IC maneuver to walk the knife's edge of a situation that had no real optimal end-game. "Intel and law enforcement officials agree that none of the investigations have found any conclusive or direct link between Trump and the Russian government period, the senior official said. According to the senior official, the two-page summary about the unsubstantiated material made available to the briefers was to provide context, should they need it, to draw the distinction for Trump between analyzed intelligence and unvetted 'disinformation.'"
This quote, taken from an NBC News story, is the explanation most credible and accurate in terms of how intelligence officials actually behave in such situations. The professionals I have known in the Intelligence Community would absolutely convey the information so that relevant actors could be aware of information likely to emerge publicly (giving them a 'heads up', as it were), but they would also emphasize whether the IC takes the information as credible. If not credible or still unverified, then it makes sense that it was presented to Trump in an informal or even just oral manner. Additionally, an almost ignored aspect in the story is how an intelligence official tries to make people understand that there is a huge difference between 'analyzed intelligence' and 'unvetted disinformation.' The IC has tried rather valiantly to make people in America understand that until the dossier is formally declared the former, then it is decidedly the latter. It should not be blamed on the IC, therefore, if most media venues and political organizations are skipping right past these clarifications and attributing meaning to the American Intelligence Community that it has not claimed as its own.
Coronavirus: Why Russians Are Lucky to Be Led by Putin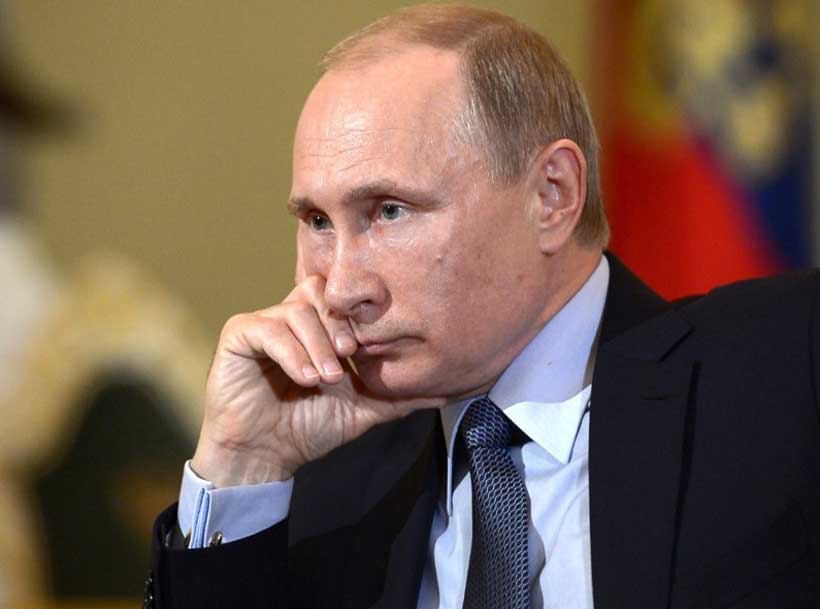 On Tuesday, March 24th, the following happened:
U.S.A. had the world's largest number of new coronavirus-19 cases: 10,168. The prior day, there were 33,546 cases; so, this 10,168 new cases were a 30% increase from the day before.
Russia had 71 new cases, up 19% from the prior day's 367.
Reuters bannered "U.S. has potential of becoming coronavirus epicenter, says WHO" and reported that,
The World Health Organization said on Tuesday it was seeing a "very large acceleration" in coronavirus infections in the United States which had the potential of becoming the new epicenter.
Over the past 24 hours, 85 percent of new cases were from Europe and the United States, WHO spokeswoman Margaret Harris told reporters. Of those, 40 percent were from the United States.
Asked whether the United States could become the new epicentre, Harris said: "We are now seeing a very large acceleration in cases in the U.S. So it does have that potential.
Right now, on Wednesday the 25th, the U.S. again has the world's largest number of new cases reported, 11,074. That's a 25% increase added to the 43,734 cases total on March 24th. And, within just three more days, America will have the world's largest total number of cases, if Italy won't. And after yet another day, the U.S. will almost certainly have the world's largest total number of cases, because Italy has been adding only around half as many new cases per day as the U.S., though Italy's total right now is higher than America's, and is actually the second largest total after only China's. China will have the world's third-largest total number of cases by this weekend, the 28th or 29th, and America will be #1 then, not only on the number of new cases, but on the total number of cases, of this infection. That quickly, then, China will become no longer the #1 coronavirus-19 nation, but, instead, #3, behind the #1 U.S., and the #2 Italy.
America has been in political chaos because each of its two houses of Congress, and both Parties, and the President, have been blocked from agreeing on what to do — all of them were ignoring that this is an existential emergency and thus dealt with it as if it were instead just another way for each to increase its chances of re-election at the expense of the others. Both political Parties, Republicans and Democrats, and Congress and the President, agreed on a "$500 billion fund for corporations" to reduce the negative impact on billionaires' wealth, but Democrats demanded that limits be placed on executives' pay, and "included reducing student debt and boosting food stability programs. Some of the ideas would be major sticking points with Republicans: The bill, for example, would invest money 'to eliminate high-polluting aircraft' and 'research into sustainable aviation fuels.'" Democrats also wanted, but Republicans refused, some costly measures to continue workers' incomes during their plague-induced period of unemployment. Agreement had been reached only on the billionaire-bailouts — protections especially of stock-values. This is the way America's 'democracy' works. Rule by the billionaires is considered to be 'democracy'. Luxuries are treated as being more important than necessities are. (Billionaires are thought to be superior people, who must be served before anyone else.) Dollars rule, people don't. And this chaos is the result of that.
On March 23rd, the prominent progressive economist James K. Galbraith headlined "What the Government Needs to Do Next" and described in detail what a governmental policy-response would be that would subsidize the public to deal with this crisis, but not subsidize the billionaires (who already have way too much and can well afford to become merely millionaires while not actually suffering at all), and that would be of maximum benefit to the total economy by protecting the assets of the most-vulnerable (who could then continue to shop and work), but his common-sense proposal wasn't even being considered by the legislators, nor by the President.
Only a few countries had a faster rate of increase in cases than the U.S. did on March 24th, but all of them had far fewer cases: Portugal, South Africa, Burkina Faso, Nigeria, Rwanda and Uganda. For example, Rwanda had the world's highest percentage-increase from the day before, almost a doubling, but that was 17 new cases, up from a total of 19 on the day before. So, America's 30% increase was clearly the world's worst performance, on that single day.
Russia's performance is perhaps the world's best.
On March 22nd, CNN headlined "Why does Russia, population 146 million, have fewer coronavirus cases than Luxembourg?" (that's a country of 628,000 people) and reported that
Russia's early response measures — such as shutting down its 2,600-mile border with China as early as January 30, and setting up quarantine zones — may have contributed to the delay of a full-blown outbreak, some experts say.
Russian President Vladimir Putin responded to criticism over the number of recorded cases.
A strong record on testing
"The director-general of WHO said 'test, test, test,'" Dr. Melita Vujnovic, the World Health Organization's representative in Russia, told CNN Thursday. "Well, Russia started that literally at the end of January."
Vujnovic said Russia also took a broader set of measures in addition to testing.
"Testing and identification of cases, tracing contacts, isolation, these are all measures that WHO proposes and recommends, and they were in place all the time," she said. "And the social distancing is the second component that really also started relatively early."
Rospotrebnadzor, Russia's state consumer watchdog, said Saturday that it had run more than 156,000 coronavirus tests in total. By comparison, according to CDC figures, the United States only picked up the pace in testing at the beginning of March.
On March 20th, the permanently anti-Russian U.S. organization, Carnegie Endowment for International Peace (whose "Orwellian" name was perhaps one of the inspirations for George Orwell's permanent-warfare novel, 1984) headlined "Confronting the Challenges of Coronavirus, Russia Sees Its Worldview Vindicated", and tried to put as bad a face on Russia's coronavirus performance as they could, such as by alleging that (alleged) dictatorships were performing no worse than 'democracies' at controlling the coronavirus threat:
The state has reasserted itself as the prime actor on the global scene. International institutions like the World Health Organization have become mere statisticians, and even the EU has taken a back seat to the governments of member states.
The world's democracies are not faring better in the crisis than nondemocracies.
However, back on 27 July 2015, that organization had bannered "How Authentic is Putin's Approval Rating?" and reviewed more than 15 years of Putin's approval ratings from the Russian public, and reluctantly concluded that it was and had always been "Authentic," and almost always high.
Internationally, too, Putin's leadership of Russia is more highly regarded than is the current U.S. President's leadership of America.
Back in 2017, the British firm of WIN/Gallup International issued "Gallup International's 41st Annual Global End of Year Survey Opinion Poll in 55 Countries Across the Globe", which sampled 1,000 persons in each country in order to determine in each one the percentage of the public who rated "Favorable" and who rated "Unfavorable" each of the following 12 national heads-of-state (listed here in descending order of their net favorability, or "favorable" minus "unfavorable"): Merkel, Macron, Modi, May, Xi, Putin, Saud, Netanyahu, Rouhani, Erdogan, and Trump. (Merkel globally scored highest, Trump lowest.)
Amongst Russians, the score for Putin was 79% Favorable, 11% Unfavorable, for a net score of +68%.
Though Germany's Merkel had the highest score worldwide, her score in Germany was only 54% Favorable and 44% Unfavorable, for a net of +10.
Macron's net score in France was -1%.
May's net in UK was -18%
Rouhani's in Iran was +37%
Erdogan's in Turkey was +22%
Modi's in India was +72% (that's 84%-12%)
Trump's in U.S. was -23% (35%-58%) — the worst of all.
The following leaders weren't surveyed in their own countries: Xi, Netanyahu, and Saud.
So: Putin's net +68% score amongst his own country's population was second ony to Modi's — and, whereas Modi had been in office for only 3 years and had not yet begun his controversial actively anti-Muslim campaign, Putin had led Russia for 17 years, and was a very firmly established high performer in these figures. Here are some of the reasons for this.
Russian-Japanese dialogue in the context of amendments to the Constitution
As Russia discusses amendments to the Constitution, an issue of particular concern has been the amendment that prohibits the alienation of Russian territories. The amendment will likely be put to vote on April 22. It is not surprising that it has evoked interest abroad, especially in Japan, where they still expect to regain control of the so-called "northern territories". Unlike a great number of categorical alarmist comments in the Japanese press on this issue, Sankei Shimbun writes: "The amendment includes the wording "except for cases of demarcation or re-demarcation of borders with neighboring states". Thus, negotiations on the Japanese "northern territories" can be considered not in conflict with the new Constitution. "
Are there grounds for such an interpretation of the amendment in question? "Any moves aimed at alienating territories, as well as calls for such actions, are not permitted," – the presidential amendment says, specifying that it is not indeed about delimitation, demarcation, or re-demarcation of the state border.
Japan, claiming the southern islands of the Kuril Ridge, cites the Soviet-Japanese Declaration of October 19, 1956 "On ending the state of war between the two states and restoring diplomatic and consular relations", according to which the USSR pledged to transfer the Shikotan and Habomai Islands. The Declaration, ratified by the parliaments of the two countries, has not been abolished. Another presidential amendment to the Constitution of the Russian Federation stipulates that Russia is the legal successor of the USSR in its territory and as a member of international organizations and international treaties.
However, the Tokyo Declaration indicated that the de facto transfer of these islands to Japan would be executed after the signing of a peace treaty between the USSR and Japan. In addition, the Soviet Union was also far from happy about the presence of American military bases on Japanese territory.
At present, what obstructs progress on the islands and the peace treaty is Japan's unwillingness to take into account Russia's strategic concerns about the status of the four islands of the South Kuril Ridge. In particular, Russia would like to receive guarantees about the neutral status of these territories and the non-deployment of US military bases on them.
The main thing is that while considering the issue of concluding a Peace Treaty with Japan, Russia insists that Japan recognize the results of World War II – something it has refused to do for many years. This approach is regrettably deeply rooted in the minds of the Japanese establishment and expert community. The abovementioned newspaper, for example, cites the opinion of Professor Sindzo Hakamada of Niigata University that "if Japanese Prime Minister Shinzo Abe takes part in the celebration of Victory Day this year, it will mean acknowledgment of a blatant distortion of history by Russia and its uncompromising policy towards Japan.
From the Russian point of view, such statements are characteristic of the position of Japan. History, by the way, remembers cases when Tokyo changed this position depending on the political situation. A. Koshkin writes that in the spring of 1945, amid fears that the Soviet Union could participate in the war against Japan on the side of the Allied Powers, the Japanese leadership began to develop plans to "interest" the Soviet government by the concessions which Tokyo could make in exchange for Moscow's neutrality and consent to mediate in armistice negotiations, including the abandoning of claims on Sakhalin and the Kuril Islands.
Some Japanese experts, for example, M. Sato, believe that even after the amendments are made, there are two ways to resolve this problem so that the transfer of Habomai and Shikotan does not contradict the Russian Constitution. "The first way: to confirm that the transfer of Japanese islands to the USSR was recorded in the Yalta agreement of February 1945 and that in accordance with the San Francisco Peace Treaty, the Kuril Islands, which Japan turned down, do not include Habomai and Shikotan. The transfer of Habomai and Shikotan is not an act of alienation of territories, but the result of demarcation of borders, so this will not run counter to the Constitution of Russia. The second way: since the Soviet-Japanese declaration is an international agreement signed long before the approval of the Russian Constitution, the provisions of the Fundamental Law of Russia should not apply to it.
In any case, the presidential amendment that delimitation, demarcation and re-marking of the state border do not fall under the alienation of territories is fairly substantial. There have been similar situations in the past, for example, how would the Russian leadership act when considering the demarcation of the Russian-Chinese border in 2005 or the Russian-Norwegian border in 2010?
However, in the case of Japan, the formality – when and if the presidential amendment is adopted – is less important than content. The Russian-Japanese dialogue on a Peace Treaty is still possible and may end to the benefit of both parties if they manage to accept the terms of the Tokyo Declaration taking into account the new realities. In my opinion, this is what the presidential amendment to the Russian Constitution is all about.
From our partner International Affairs
Coronavirus: A blessing in disguise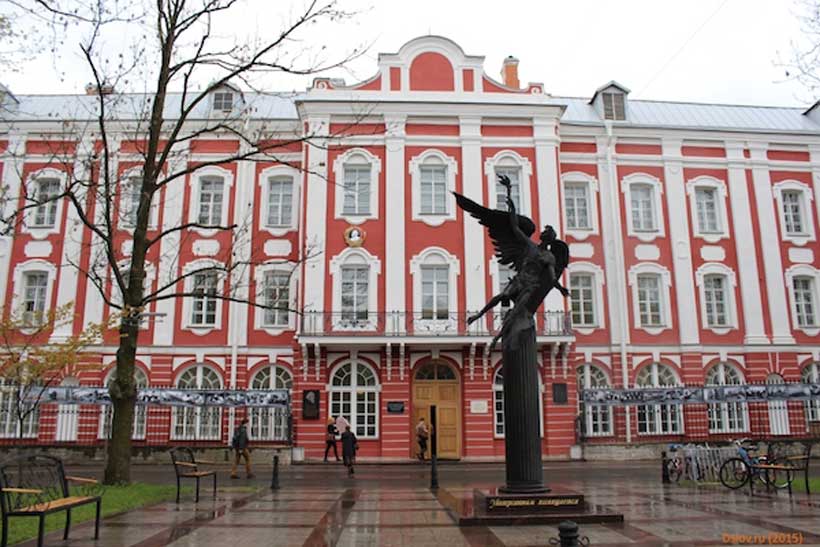 Last week, many universities and colleges in Europe and other countries canceled classes and moved to online instruction amid coronavirus fears as the authorities are trying to check the spread of the COVID-19 pandemic. Paradoxically, such measures can prove beneficial to the world's leading universities that practice online training and have developed platforms for this, above all in Russia, where the oldest educational institutions have long been using digital technology in teaching.
St. Petersburg State University (SPbU), the alma mater of Russia's President Vladimir Putin, is among the institutions, which are best prepared to go on-line, and a large number of dedicated courses developed by the university can already be found on federal educational platforms such as https://openedu.ru/. The issue of digital education featured prominently on the agenda of the 4thInternational Labor Forum held in St. Petersburg in February – the last major international event held by the university before the onset of the coronavirus pandemic. Speaking at the forum, the university's rector, Nikolay Kropachev, described SPbU as being at the forefront of the development of online courses and distance learning.
Nikolay Kropachev also said that the university had come a long way in promoting international cooperation, and was among the first to protect foreign students from being subjected to irrational and ill-advised measures related to the spread of coronavirus. In February, after many Russian politicians proposed isolating all students from Southeast Asia, Nikolay Kropachev appealed to common sense, questioning the need to place in quarantine for several months students who have not been in their home country since their last vacation.
Now that the entire university has gone on a kind of "antiviral" vacation, St. Petersburg State University is working out an algorithm of distance learning, including by foreign students, who come for a year or two studying in English and other languages. Thus, even if the coronavirus epidemic lingers on, students will not lose a semester or two and will be able to fully communicate with their tutors via a computer screen. Also, everyone is welcome to come aboard and join the training process. For more details, go to the University website.
Note: St. Petersburg State University is a complex of early 18th century buildings – the city's oldest stone structures, which housed the ministries of Russia's first emperor, Peter the Great. Nikolay Kropachev wants to move some of the classrooms out to create in their place several museums dedicated to Russian history and Russia's greatest scientists. Just like other Russian universities, SPbU now has chance to check the effectiveness of its achievements in the field of distance learning. "A blessing in disguise" as the Russian proverb has it.