New Index to Measure Innovation Performance of Indian States
The World Economic Forum today agreed to work together to develop an India Innovation Index together with the World Intellectual Property Organization (WIPO), Cornell University and NITI Aayog. The index will provide impetus to Indian states to drive the innovative spirit.
Prime Minister Narendra Modi has included innovation at the top of his agenda for national development and global competitiveness. India's ranking rose considerably in the Global Innovation Index (GII) 2016 and the country is now an Innovation Achiever. Based on the GII, the India Innovation Index will be tailored to better reflect the ground reality of India and include metrics well suited to the Indian context. Amitabh Kant, Chief Executive Officer of NITI Aayog, said, "Prime Minister Modi believes that competitive and cooperative federalism is key to India's progress. This index will encourage states to compete with each other and, in turn, lead to better policies for inclusive growth."
"I am impressed by the high-level priority that the Indian government attaches to the development of its innovation system. We are very excited to collaborate on this and hope that this will further mobilize the availability of new data for the GII itself," said Francis Gurry, Director-General of the World Intellectual Property Organization (WIPO).
The index will be based on key pillars of innovation and sub-indices that together will assist in tailoring policies that promote inclusive growth. The pillars include the strength of institutions, capacity of human capital and research, supporting infrastructure and the level of business sophistication, among others.
"The India Innovation Index can create a transparent benchmark of innovation for Indian states. This will spur competition and ensure progress towards innovation at the local level in India," said Soumitra Dutta, co-editor of the GII and Dean, College of Business, Cornell University, USA.
Each partnering organization will nominate a working group member to work on the index. The first ranking of Indian states is expected to be released at the India Economic Summit in October 2017.
"We are delighted to collaborate on this index and believe that it can move India to an innovation-driven economy. We want to identify and measure the grass-roots issues that affect innovation capabilities," said, Viraj Mehta, Head of India and South Asia, World Economic Forum.
IEA gathers first meeting of network of experts on oil and gas methane regulation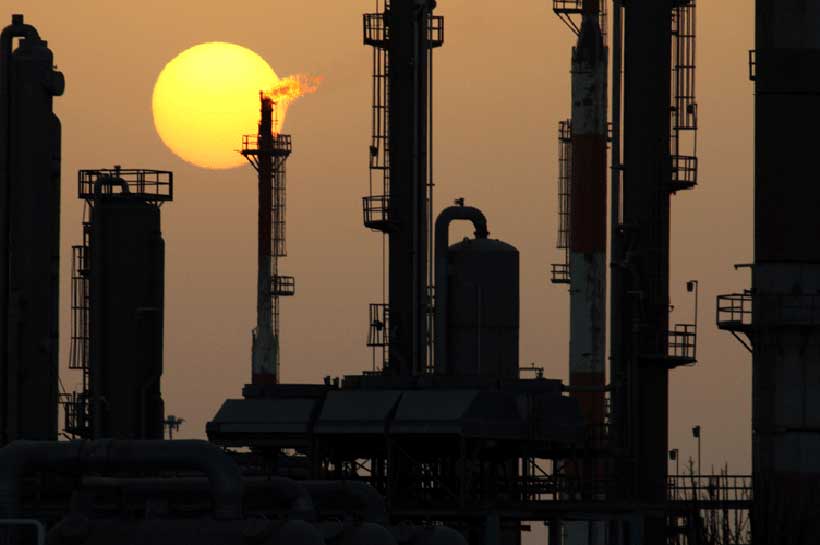 The IEA held a workshop in January 2020 that brought together more than sixty members of industry, policy and regulatory bodies, technical experts and other knowledgeable stakeholders to exchange views on ways to best step up efforts to regulate methane emissions from the oil and gas sector.
The meeting was hosted in collaboration with the Florence School of Regulation, the United Nations Environmental Programme, and other partners of the Methane Guiding Principles (MGPs), a multi-stakeholder collaborative platform of industry, intergovernmental organizations, academia, and civil society.
The MGPs were created following the in-depth focus on oil and gas methane emissions in the IEA's World Energy Outlook (WEO) 2017. The activities under the MGPs aim to reduce the environmental impacts associated with oil and gas supply, recognising that – even with ambitious efforts to reduce greenhouse gas emissions – these fuels are set to remain part of the energy system for many years to come.
IEA analysis has highlighted over many years the importance of addressing methane emissions from oil and gas operations, as a powerful and cost-effective way to reduce the environmental footprint of these fuels. One of the key ways to do so, written into the principles, is via "sound methane policies and regulations that incentivise early action, drive performance improvements, facilitate proper enforcement, and support flexibility and innovation."
The one-day event heard presentations from a diverse set of stakeholders—including principal actors from country regulatory bodies and leading thinkers from civil society groups—sparking discussions on how to carry forward lessons learned from existing regulatory approaches in other jurisdictions to mitigating methane, and opportunities to expand the geographic reach of successful methane regulation. In total, more than thirty countries were represented at the workshop.
According to the IEA's most recent estimates, annual methane emissions from oil and gas are around 80 million metric tonnes. Despite heightened attention to the topic, the effect of today's voluntary initiatives and commitments from policymakers is not sufficient to meet global climate goals outlined in the Sustainable Development Scenario.
"The world needs to take every opportunity to reduce methane emissions as an integral part of tackling climate change," IEA Deputy Executive Director Paul Simons said in his opening to the workshop. "Our aim today is to exchange views and lessons learned on what approaches work and what don't work; what are the different considerations that have shaped regulation and enforcement in different jurisdictions around the world; and what can be done to support and widen these efforts."
The importance of taking action on feasible, cost-effective methane abatement opportunities has been underscored in consecutive WEO analyses examining the environmental impacts of fossil fuel consumption and production. It was also a core message of an IEA special report, 'The Oil and Gas Industry in Energy Transitions,' released last month.
Building on its multi-tiered methane analyses, the IEA has launched the Methane Tracker, an online information platform that lays out a coherent set of estimates for global oil and gas methane emissions on a country-by-country basis. In a first-of-its-kind assessment, the Tracker also estimates the abatement potentials and costs of avoiding emissions that are possible by applying methane mitigation technologies across oil and gas value chains.
Since the Tracker's initial release in July of last year, a number of new features have been added to the online tool, including a new section that covers policy and regulatory approaches to methane and features a database populated with methane regulatory measures from key oil and gas producing jurisdictions.
Over the course of 2020-21, the IEA will make further advancements to the Tracker with the aim of continuing to develop the tool to be useful for governments, industry and other stakeholders working to tackle methane emissions from the oil and gas sector. These advancements will take a particular eye towards policymakers and regulators seeking to improve or create policy for methane reductions, including continued expansion of the policy and regulation database and the coverage of regulatory analysis. The IEA also plans to reconvene the network of experts within this timeline.
Empower Women to Fight Corruption: Dr Wan Azizah
Malaysian Deputy Prime Minister Dr Wan Azizah Wan Ismail called for more engagement and collaboration "to ensure women from all walks of lives have the ability to be at the forefront and centre in our societies to fight corruption" when addressing delegates at an APEC symposium this week in Putrajaya, Malaysia.
The symposium, organized by the APEC Anti-Corruption and Transparency Working Group and Policy Partnership on Women and the Economy, focused on advancing thegender perspective and women empowerment in the fight against corruption.
"Having been in active politics, not by design but by default for the last two decades, I have witnessed and experienced a whole discourse of women and the need for our empowerment to fight corrupt regimes and practices," said Dr Wan Azizah.
The impact of corruption is far-reaching and devastating. According to the United Nations Development Programme, the impact of corruption on women can be greater, especially when the currency of bribes comes in the form of sexual extortion. Corruption in business regulatory sector also distorts access to credit for women entrepreneurs.
Dr Wan Azizah highlighted the role of education, advocacy and awareness programs to improve women's participation at the community level. In addition, she said that a good understanding of the rights and existing laws play a central role in building an ecosystem that does not tolerate corruption.
"For us to have an effective plan to fight corruption faced by women, we need an intensive bottom-up approach of engaging women from various stratum of societies," she added. "Establishment of clear lines of whistleblowing and safe spaces for women to report corruption with clear channels for redressing incidents is central to this effort and initiative."
She went on to explain Malaysia's commitment to fighting corruption and empowering women to lead this effort, including the launch of 115 initiatives under Malaysia's anti-corruption plan in 2019 and having a woman to lead the Malaysian Anti-Corruption Commission, Latheefa Koya, who is also the Chair of the APEC Anti-Corruption and Transparency Experts Working Group.
"At the APEC level, we need to advocate inclusivity by having more grassroots women in domestic anti-corruption programmes and policy development," Dr Wan Azizah urged.
On top of that, she called for more cross-border engagement and sharing of best practices between women's groups and agencies to facilitate capacity building.
Anti-corruption and law enforcement officials begin their meeting in Putrajaya, Malaysia on Wednesday to promote cross-border cooperation in the fight against corruption, bribery, money laundering and advance measures in combatting illicit trade.
EU Interreg programme celebrates 30 years of bringing citizens closer together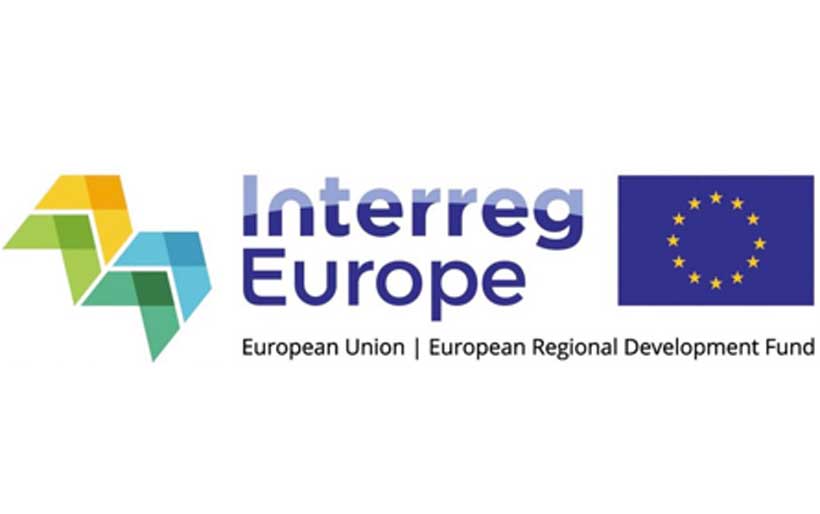 The year 2020 marks 30 years since the start of Interreg, the EU's emblematic programme that aims at encouraging territorial cooperation between border regions. In light of this celebratory year, Commissioner for Cohesion and Reforms, Elisa Ferreira,issued the following statement:
"Interreg is a programme that is very dear to my heart. As a unique instrument of cooperation, supported by cohesion funding, Interreg allows regions and countries to work together to solve common challenges. Interreg projects are concrete examples that borders do not have to be barriers, but can be an opportunity for growth and successful cooperation. Over the past 30 years, and thanks to numerous projects supported by the EU, Interreg has brought the more than 170 million Europeans living in border regions closer together, improved their lives, and created new opportunities for cooperation.
The 30 year celebration of Interreg happens in a crucial time of the EU's history. As we face serious global and local challenges, we need to regain citizens' trust and ensure we deliver. Interreg has been acting now for 30 years to leave no one behind and to build Europe brick-by-brick. The intention is to continue this mission but also to use this celebrative occasion to question, to re-think, and to give a new breath to what we consider as a fundamental value in the European Union: the spirit of cooperation, driven by the firm belief that we are stronger together."
Background
Launched in 1990, the European Territorial Cooperation (ETC), better known as Interreg, is an emblematic Cohesion Policy programme that provides a framework for the implementation of joint actions and policy exchanges between national, regional and local actors from different Member States. The overarching objective of European Territorial Cooperation (ETC) is to promote a harmonious economic, social and territorial development of the Union as a whole. Interreg is built around three strands of cooperation: cross-border (Interreg A), transnational (Interreg B) and interregional (Interreg C).
Five programming periods of Interreg have succeeded each other: INTERREG I (1990-1993) – INTERREG II (1994-1999) – INTERREG III (2000-2006) – INTERREG IV (2007-2013) – INTERREG V (2014-2020).
The Interreg cooperation programmes cover the entire European continent with a total budget of over €12 billion, including EU and Member States' contribution, during the 2014 – 2020 programming period.
The Interreg 30 year campaign will roll out throughout 2020 under the themes: neighbours, green and youth. The campaign will take stock of the past achievements and look forward to what can be done more and better in the future.