Closing the Gender Gap through Quotas and Technology
"In the last few years, progress has slowed down," said Christine Lagarde, Managing Director, International Monetary Fund (IMF), Washington DC, adding that gender inequality is not conducive to good inclusive economic growth. According to the Forum's Global Gender Gap Report 2016, the slowdown is partly due to chronic imbalances in salaries and labour force participation.
Isabel de Saint Malo de Alvarado, Vice-President and Minister of Foreign Affairs of Panama, said that women should have the opportunity to be in positions based on merit and not quotas, but admitted that it may take quotas to change the situation. "I don't think it will happen unless there are quotas," she said. Lagarde added that gender quotas are in place at the International Monetary Fund (IMF).
Robert E. Moritz, Global Chairman, PricewaterhouseCoopers International, PwC, USA, a strong advocate of gender equality in the workplace, stressed that disruptive leadership is needed to improve diversity in the boardroom. He recommended, however, that gender programmes within a company are the way to go as opposed to quotas. PwC is a supporter of the UN HeForShe initiative to promote gender equality around the world. But Moritz cautioned: "If males are not in the conversation, you will miss it [reducing the gender gap]."
Cynthia Castro, Vice-President, RBA – Reinventing Business for All, Costa Rica, agreed. "Gender inequality affects men because they think it is an issue about women," she said. Castro also underlined the importance of addressing gender bias in the recruitment process, paternity leave and equal parenting, and educating consumers. "You can't be gender-blind in 2017; you have to be gender-smart."
Sharmeen Obaid-Chinoy, Documentary Filmmaker, SOC Films, Pakistan, and a Co-Chair of the World Economic Forum Annual Meeting 2017, said she took offense when people labelled her a female filmmaker. "I am a filmmaker, not a female filmmaker. What's a female filmmaker?" The award-winning documentary maker also credited technology for improving women's lives and business opportunities. "Women are starting their own businesses using social media, forming networks online."
Mortiz added that technology is useful to manage the balance of professional activities with family responsibilities, and provides data to identify gender problems within a company or organization. "With this information, we can change policies and get to individuals from that information to have an intervention." At a more basic level, de Saint Malo de Alvarado said that mobile phones can provide family planning information for rural women in developing countries who never previously had access.
Former CIA analyst: 'A costly and prolonged cold war now seems a certainty'
'No one knows how the war in Ukraine will end, but there is one post-war certainty: there will be a prolonged and costly Cold War between the United States and Russia,' – predicts Melvin A. Goodman, a former CIA analyst, now a senior fellow at the Center for International Policy and a professor of government at Johns Hopkins University.
He writes: In an interview with David Ignatius of the Washington Post, who has been doing the bidding of the Pentagon and the Central Intelligence Agency for several decades, Secretary of State Antony Blinken emphasized the importance of a "long-term goal of deterrence." Ignatius took this to mean that the Biden administration will make sure that Russia "should not be able to rest, regroup and reattack."
In addition to this year's record defense budget that found the Congress providing $45 billion more than the Pentagon requested, a so-called "emergency" provision will lay the foundation for adding scarce resources to defense spending in the coming year. This provision will allow multiyear, noncompetitive agreements to produce such ordinary weaponry as rockets and munitions.
According to the Washington Post, the Pentagon will now have a way to replenish its stockpiles that will provide a "new golden age" for military contractors.
The Biden administration's gift to the military-industrial complex rivals what the Reagan administration provided in the 1980s and ensures the country's rich market for weapons sales. Nearly half of the record defense spending of $858 billion goes to military contractors.
The House and Senate Armed Services Committees made sure that these spending spigots remain open by naming individuals with ties to the weapons industry to a commission that will review the Biden National Defense Strategy. The chairwoman of the commission, former Representative Jane Harman, protected Lockheed-Martin when she served on the Hill and currently is on the board of a military contractor that recently received a seven-year $800 million contract from the Pentagon.
The increased defense spending and the new emergency provision coincide with House Speaker Kevin McCarthy's creation of a new committee — the House Select Committee on Strategic Competition Between the United States and the Chinese Communist Party. In view of the recent rise in anti-Asian violence in the United States, it can only be hoped that Democrats appoint members to the committee who understand the domestic consequences of hyping the threat from China at this particular time.
Our China policy is not working, and the exaggeration of the China threat comes just in time for the hawks in the political aviary who fear that the severe deficiencies of the Russian military in Ukraine is making it more difficult to exaggerate the Russia threat. I've been calling attention to the exaggeration of the Russian threat for the past 50 years.
But the policy community, the bipartisan congressional community, and the pundit community can't let go of the idea that the Soviet Union and Russia present a 'threat to the national security of the United States'.
The Biden policy ensures a robust military presence on the Russian border that will worsen Cold War 2.0. There will be prolonged and unnecessary increases in defense spending, and the absence of a diplomatic dialogue in those important areas where there is Russian-American agreement.
These areas include a variety of arms control and disarmament issues, such as stopping the proliferation of nuclear weaponry and limiting the use of space in the military competition as well as dealing with insurgencies and terrorism; environmental degradation; and future pandemics.
It is hard to imagine any Russian government willing to pursue diplomatic solutions with a United States that has sponsored a NATO with more than 30 members; a military base in Poland; a regional missile defense in Poland and Romania; and the use of Romanian military facilities close by Russian forces and the Black Sea.
This serious turning point is being ignored by the policy community as well as the pundit and academic communities."
Leak of secret trade-off deal triggers NGOs demand to end Congo oil auction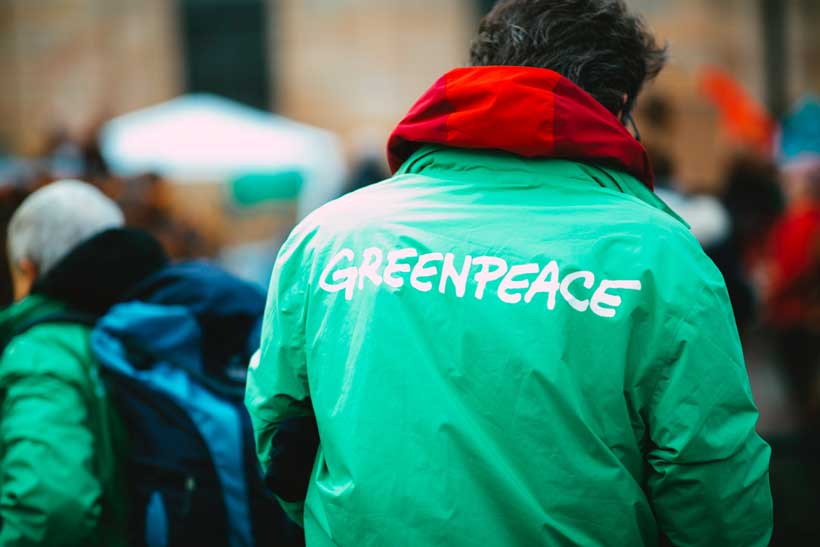 A coalition of civil society groups have called for the immediate cancellation of a massive oil and gas auction in the Democratic Republic of Congo (DRC) following news of a secret deal between Oil Minister Didier Budimbu, Nigerian gambling tycoon Chukwuma Ayodeji Ojuroye, and US consultancy GeoSigmoid.
According to Africa Intelligence, an agreement signed in Paris in September 2021 with Mr. Ojuroye's Emirati-registered firm Clayhall Group reserves the company two oil blocks in exchange for the prefinancing of geological surveys by GeoSigmoid. In a letter addressed to the Minister last year, Mr. Ojuroye stressed the "necessity and urgency" of proceeding with a separate, restricted tender to concretize the deal.
The secret agreement makes a mockery of Mr. Budimbu's global communications campaign to promote the auction as transparent, the NGOs maintain. The Minister failed to mention it in any of his numerous press conferences, media interviews or tweets.
According to official minutes, on 20 May 2022 Mr. Budimbu updated the Council of Ministers on the pre-financing agreement, without revealing the clause reserving oil blocks for Clayhall. GeoSigmoid had presented preliminary data of sixteen oil blocks to the Prime Minister earlier that month.
One of the two blocks that Mr. Ojuroye reportedly expects to be awarded, block 23, lies in the heart of the peatland-rich Cuvette Centrale, a carbon bomb at the centre of the world's attention since its mapping in 2017.
Congolese law permits restricted oil tenders, but the public procurement law's condition – the "specialised" nature of the services required – would hardly be propitious for the firm of an online betting tycoon.
The demand to cancel the oil auction and investigate the secret trade-off is made by Congolese NGOs AICED, Dynamique Pole, IDPE, MJPE, and REDD, as well as international NGOs 350.org, Banktrack, Greenpeace Africa, Oil Change International and Rainforest Rescue. It comes five days after Mr. Budimbu announced new deadlines for companies to file expressions of interest, officially to give them more time to prepare their bids.
The President of the National Assembly, Christophe Mboso, must:
put in place a parliamentary committee to investigate the Oil Minister's secret agreement with Chukwuma Ayodeji Ojuroye.
President Félix Tshisekedi must:
order his Minister to publish the full agreements with all supporting companies;
immediately intervene to cancel the auction.
NATO press South Korea to provide arms to Ukraine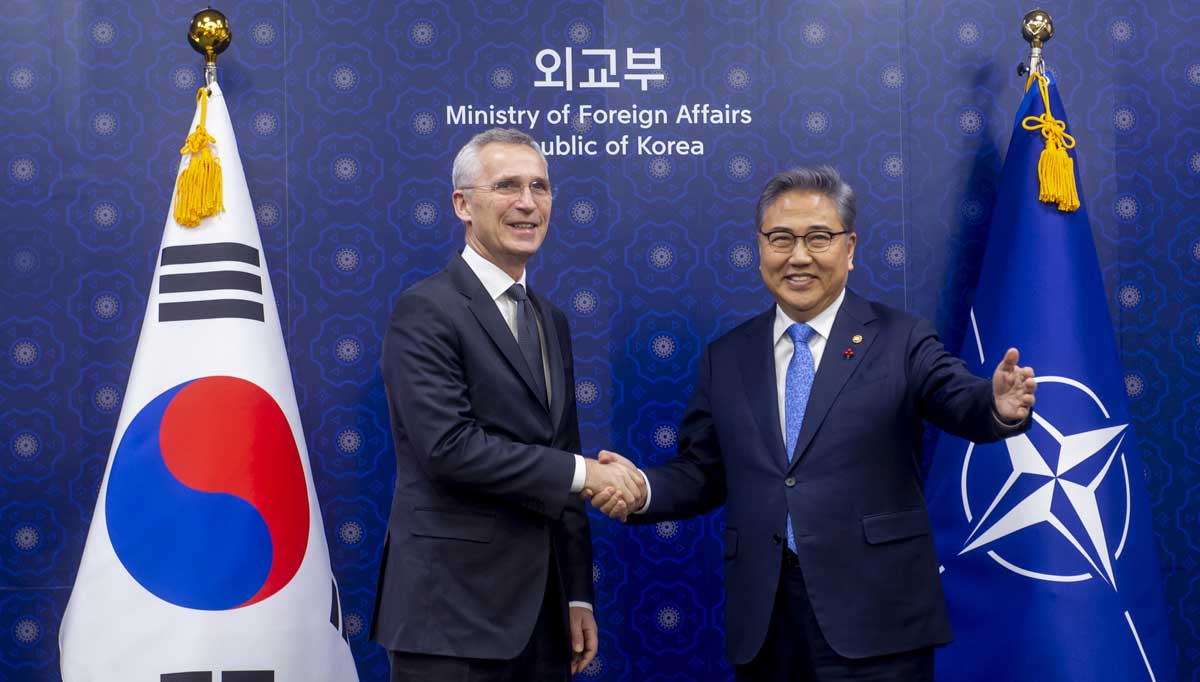 NATO Secretary-General Jens Stoltenberg urged South Korea to provide military support to Ukraine, saying the country is in urgent need of ammunition, stresses "The Wall Street Journal". Mr. Stoltenberg met with South Korean President Yoon Suk Yeol. After the meeting, Mr. Yoon promised to provide continued support to Ukraine, without saying whether Seoul would consider sending arms.
NATO is calling on South Korea to supply Ukraine because it is a U.S. ally with substantial capability to provide weapons, said Cha Du-hyeogn, a research fellow at Asan Institute for Policy Studies in Seoul. It means that NATO efforts are no longer enough.
While not a member of the North Atlantic Treaty Organization, South Korea is a close U.S. ally, and Mr. Yoon attended the NATO summit last year in Madrid. South Korea has sent materials such as gas masks, bulletproof vests and medical supplies to Ukraine, but has declined to provide lethal weapons, citing a law that prevents it from arming countries engaged in conflicts.
South Korea has been supplying arms to countries that have been supporting Ukraine in the war, including NATO member Poland. Seoul has signed deals to provide Poland with tanks and aircraft since the start of the war.
But, Seoul has sought to tread carefully with Russia, which is a large energy supplier to South Korea and holds sway with North Korea.
Mr. Stoltenberg in Seoul called North Korea's nuclear-weapons development and missile tests grave threats that violate United Nations Security Council sanctions.
Pyongyang called Mr. Stoltenberg's visit to South Korea and Japan a "prelude to confrontation and war," saying it could bring a new Cold War to the Asia-Pacific region, according to North Korean state media.