Brexit Means a Global Britain that Makes Globalization Work for All
In a special address at the World Economic Forum Annual Meeting, Theresa May, Prime Minister of the United Kingdom, said that Britain would stand up for free markets, free trade and globalization, and would work to ensure that they work for everyone.
"Forces that underpin the rules-based international system that is key to global security are somehow at risk of being undermined," she warned. "The sense among the public is that mainstream political leaders have failed to hear their concerns for too long." The Brexit, Britain's decision by referendum last year to leave the European Union, was the outcome of this failure, May explained. The British "chose to build a truly global Britain," she reckoned. "It means that Britain must face up to a period of momentous change. The UK will step up to a new leadership role."
Britain will become even more global and internationalist, May asserted. It is not turning its back on Europe. "We are a European country and proud of our European heritage, but we are also a country that has always looked beyond Europe. I want the UK to emerge from this period of change as a truly global Britain, a country that goes out into the world. We are going to be a confident country that is in control of its own destiny once again." This new global role will not compromise Britain's identity, May argued. "A global Britain is no less British because we are a hub for foreign investment." Britain will continue to promote international cooperation wherever it can, she said, noting that she has convened a panel at the Annual Meeting this year to address slavery.
In building this global Britain, "we have to take the people with us," May said, recognizing that "talk of greater globalization can make people fearful." She added: "We must never forget that our first responsibility as governments is to serve the people. We need to do more to respond to the concerns of people who feel that the modern world has left them behind."
To win the trust of the people will require new approaches by government and business, May explained. Businesses will have to show that they are playing by the same rules as everybody else. She said she welcomes The Compact for Responsive and Responsible Leadership, sponsored by the International Business Council of the World Economic Forum. The compact aims to create a corporate governance framework with a focus on the long-term sustainability of corporations and the long-term goals of society.
Governments may have to adopt industry strategies to make markets, trade and globalization more fair and inclusive, with the benefits widely shared, the prime minister stressed. "I am determined to stand up for free markets, free trade and globalization" and "to use this moment to provide responsive and responsible leadership to bring the benefits of free trade to every corner of the world." She concluded: "We must step up and take control to make sure that free trade and globalization work for everyone."
Croatia on the way to join the Schengen Area
The Commission is today reporting on Croatia's progress in meeting the necessary conditions to join the Schengen area. The European Commission considers that, based on the results of the Schengen evaluation process initiated in 2016, Croatia has taken the measures needed to ensure that the necessary conditions for the full application of the Schengen rules and standards are met. Croatia will need to continue working on the implementation of all ongoing actions, in particular its management of the external borders, to ensure that these conditions continue to be met. The Commission also today confirms that Croatia continues to fulfil the commitments, linked to the Schengen rules, that it undertook in the accession negotiations.
President Jean-Claude Juncker said: "I commend Croatia for its efforts and perseverance to meet all the necessary conditions to join Schengen. It is only through being united and standing together that we can ensure a stronger Schengen area. Sharing the achievement of Schengen must be our common objective. This is why I trust that Member States will take the right steps for Croatia to become a full Schengen member soon."
Commissioner for Migration, Home Affairs and Citizenship Dimitris Avramopoulos said: "Schengen is one of the greatest and most tangible achievements of European integration. But its strength very much depends on its inclusiveness – now that Croatia has taken the measures to ensure that the necessary conditions are met, we must recognise this. Once it becomes a full Schengen member, it will contribute to further strengthening the Schengen area and ensure that the EU's external borders are better protected."
In his 2017 State of the Union Address, President Juncker expressed his unequivocal support for Croatia becoming a full Schengen member once all the necessary conditions were met. Today, the Commission is reporting on the positive result of a long process of evaluation and cooperation, which has seen Croatia steadily improve to meet those conditions.
Assessment of all Schengen criteria
Today's Communication takes stock of the evaluations conducted between June 2016 and May 2019, which examined the application of Schengen rules and standards by Croatia in a number of areas. Whilst the Commission had already successfully evaluated and confirmed the full implementation of the Schengen rules in the areas of data protection, police cooperation, common visa policy, return, the Schengen Information System (SIS), firearms and judicial cooperation in criminal matters, today's communication also confirms that Croatia has taken the necessary measures to ensure that the conditions for the application of Schengen rules in the field of external border management are met. Croatia will need to continue working to ensure the consistent implementation of all ongoing actions in this field.
Finally, the Commission is also reporting on the fulfilment of commitments undertaken by Croatia in its accession negotiations that are relevant for the Schengen rules. The commitments in particular concern the area of the judiciary and respect of fundamental rights. The Commission today confirms that Croatia continues to fulfil all of them.
Next steps
The Commission invites the Council to discuss this communication with the aim of integrating Croatia into the Schengen area in line with the 2011 Act of Accession.
Background
The Schengen area is the largest free-travel area in the world, currently including 22 EU countries (Austria, Belgium, Denmark, France, Finland, Germany, Greece, Italy, Luxembourg, Netherlands, Portugal, Spain, Sweden, Czech Republic, Estonia, Hungary, Latvia, Lithuania, Malta, Poland, Slovakia and Slovenia) as well as 4 associated non-EU countries (Norway, Iceland, Switzerland and Liechtenstein). It allows citizens to move freely between those countries without having to go through border checks, making it easier to travel, work and live across borders.
Countries wishing to join the Schengen area must undergo a series of Schengen evaluations to confirm whether they fulfil the conditions necessary for the application of the Schengen rules. These evaluations assess whether a country is able to take responsibility for controlling the external borders on behalf of the other Schengen States, efficiently cooperate with other law enforcement agencies in other Schengen states in order to maintain a high level of security once border controls are abolished, apply the Schengen rules such as control of external land, sea and air borders (airports), issuing of Schengen visas, return procedures, police cooperation and protection of personal data, and finally the need to connect to and the use of the Schengen Information System.
Once it is considered that all the necessary conditions for the application of all the relevant parts of the Schengen rules are met, it is for the Council, following consultation of the European Parliament, to take a final decision by unanimity.
Croatia declared its readiness to start the Schengen evaluation process in all relevant policy areas in March 2015. Today's report takes stock of the progress made during this evaluation process in all relevant areas and confirms the continued fulfilment of commitments undertaken by Croatia during its accession negotiations to the EU.
J.P. Morgan to Support New World Bank Fund for Skills Development of India's Workforce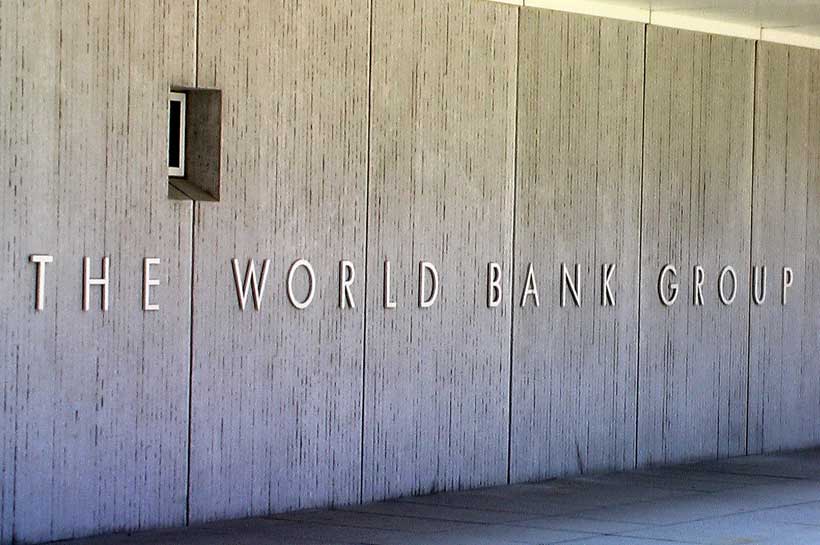 J.P. Morgan today announced an up to $10 million commitment to a new World Bank Multi Donor Trust Fund focused on improving the quality of skills development for young people in India.
The program – School to Work: Skilling India's Youth – will improve access to quality and market-relevant training for youth in select states of India. The program will support innovative models in curriculum development; provide appropriate training for teachers as well as career counselling for students; develop and match skills development programs to emerging demand in the future of work; foster inclusion of marginalized communities; and reduce gender gaps in accessing skills development programs. Pilot projects will be launched in Maharashtra and Rajasthan.
"Children who are in primary school today are likely to work in jobs that do not even exist right now. To prepare for a fundamentally altered world of work, investing in people and their skills, is going to be a critical policy decision countries can make to secure the future of their citizens," said Junaid Ahmad, World Bank Country Director in India.
"This collaboration with J.P. Morgan, focused on improving the quality of skills development for young people, will support India's efforts to tap into the future job market as it strives to transition to a high middle-income country," he added.
The investment in the World Bank program is part of J.P. Morgan's $25 million, five-year commitment to help low- and middle-income communities in India develop the skills needed by the country's workforce in the future. The firm will apply lessons learned from its initiatives in the U.S. that help connect young and long-term unemployed adults with rewarding career pathways and will also use insights from India to maximize the impact of future investments across the world.
"India is in a unique position as, for the next two decades, more than two-thirds of its population will be of working age," said Kalpana Morparia, Chairman, South and South East Asia, J.P. Morgan. "We believe integrating work skill training with core academic curriculum will create an efficient workforce for the country's economic progress."
J.P. Morgan is the first private sector organization to partner with the World Bank on improving skills in India. The partnership is one example of the World Bank's efforts to mobilize funding, ideas and innovations from private sector and philanthropic actors in solving development challenges around the world, including the need to prepare the workforce for a changing job market.
According to World Bank's World Development Report (WDR) 2019 on the The Changing Nature of Work, technology is playing a key role in reshaping every industry and in raising the bar for skills in every profession. More than 12 million youth between 15 and 29 years of age are expected to enter the working age population in India every year for the next two decades. The government's recent skill gap analysis concludes that by 2022, another 109 million or so skilled workers will be needed in 24 keys sectors of the economy.
At present, however, school leavers have few opportunities to acquire job specific skills; only 2.3 percent of India's workforce has received some formal skills training. To address the issue, the Government of India's National Skill Development Mission aims to train approximately 400 million people across the country by 2022. To support the country's vision, the World Bank is currently working through the $250 million Skill India Mission Operation (SIMO) to help India's growing young workforce acquire market-relevant skills needed in today's highly competitive job market.
"Through the new program, we hope to strengthen our engagement with the private sector in India, support interventions that are innovative, improve the quality of school education and deepen our work in the area of skills development," said Shabnam Sinha, World Bank's Lead Education Specialist in India.
Libya: €2 million in humanitarian assistance to cover basic needs
As many continue to suffer from the ongoing conflict in Libya, the European Commission has announced today €2 million in additional humanitarian aid to help those most in need. The assistance will cover emergency health care services, food, livelihood support and protection services.
"The EU is committed to supporting the most vulnerable in Libya who have now suffered years of conflict. This additional funding will help our humanitarian partners to continue to deliver aid in hard-to-reach areas. It is crucial that parties to the conflict respect International Humanitarian Law, and allow humanitarian workers full access to help those in need and save lives," said Commissioner for Humanitarian Aid and Crisis Management, Christos Stylianides.
EU humanitarian aid supports access to essential healthcare for victims of the conflict, including emergency war surgery, physical rehabilitation, provision of essential medicines as well as prosthesis and psychosocial support. This assistance helps to restore primary healthcare services in conflict-affected areas, as well as providing education for children.
The EU funding will be closely monitored and channelled through international non-governmental organizations and the International Committee of the Red Cross.
Background
Since 2014, the European Union has allocated more than €46 million in humanitarian aid to respond to the most pressing needs in Libya. EU humanitarian funding amounted to €9 million in 2018 and €8 million in 2019. Humanitarian aid is part of the EU's broader support for Libya to address the ongoing crisis in the country. The EU has also allocated around € 367.7 million under the North of Africa window of the EU Emergency Trust Fund for Africa and bilateral assistance for protection and assistance of migrants, refuges and internally displaced people.
Through its partners, the EU also provides protection services, emergency food and other supplies to support conflict affected populations. We also provide education in emergencies to crisis-affected children. The EU provides aid to all vulnerable people, including forcibly displaced and vulnerable host populations, migrants, refugees and asylum seekers, regardless of their status and solely based on needs. The EU is providing assistance across all geographic areas in Libya, including in the Southern and Eastern part of the country.