Brexit Means a Global Britain that Makes Globalization Work for All
In a special address at the World Economic Forum Annual Meeting, Theresa May, Prime Minister of the United Kingdom, said that Britain would stand up for free markets, free trade and globalization, and would work to ensure that they work for everyone.
"Forces that underpin the rules-based international system that is key to global security are somehow at risk of being undermined," she warned. "The sense among the public is that mainstream political leaders have failed to hear their concerns for too long." The Brexit, Britain's decision by referendum last year to leave the European Union, was the outcome of this failure, May explained. The British "chose to build a truly global Britain," she reckoned. "It means that Britain must face up to a period of momentous change. The UK will step up to a new leadership role."
Britain will become even more global and internationalist, May asserted. It is not turning its back on Europe. "We are a European country and proud of our European heritage, but we are also a country that has always looked beyond Europe. I want the UK to emerge from this period of change as a truly global Britain, a country that goes out into the world. We are going to be a confident country that is in control of its own destiny once again." This new global role will not compromise Britain's identity, May argued. "A global Britain is no less British because we are a hub for foreign investment." Britain will continue to promote international cooperation wherever it can, she said, noting that she has convened a panel at the Annual Meeting this year to address slavery.
In building this global Britain, "we have to take the people with us," May said, recognizing that "talk of greater globalization can make people fearful." She added: "We must never forget that our first responsibility as governments is to serve the people. We need to do more to respond to the concerns of people who feel that the modern world has left them behind."
To win the trust of the people will require new approaches by government and business, May explained. Businesses will have to show that they are playing by the same rules as everybody else. She said she welcomes The Compact for Responsive and Responsible Leadership, sponsored by the International Business Council of the World Economic Forum. The compact aims to create a corporate governance framework with a focus on the long-term sustainability of corporations and the long-term goals of society.
Governments may have to adopt industry strategies to make markets, trade and globalization more fair and inclusive, with the benefits widely shared, the prime minister stressed. "I am determined to stand up for free markets, free trade and globalization" and "to use this moment to provide responsive and responsible leadership to bring the benefits of free trade to every corner of the world." She concluded: "We must step up and take control to make sure that free trade and globalization work for everyone."
Fintechs See Increased Growth as Firms Adapt to COVID-19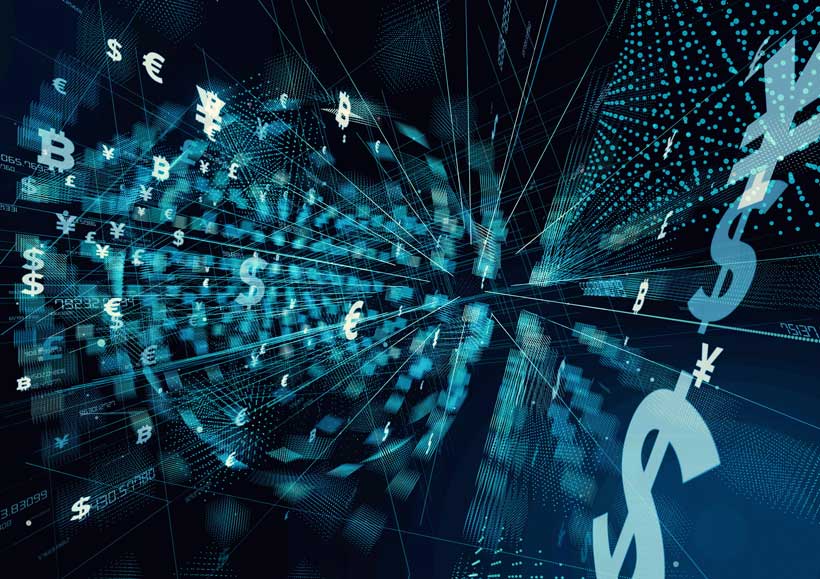 The World Economic Forum has today released results of a study on how the fintech industry has been impacted by COVID-19.
Since the onset of the pandemic, the fintech industry has seen increased growth. In 2020, firms saw an average rise of 13% compared to 11% growth in previous years. The expansion of transactions was noticeably higher in countries with strict lockdown measures, where growth was 50% higher, compared to firms who were operating in countries with looser measures. Though the highest gains were seen in the digital payments sector, nearly all fintech services saw increased growth. Digital lending was the only service that did not see increased growth.
"It's clear COVID-19 has disrupted the global economy with lasting implications for corporates and consumers," said Matthew Blake, Head of Financial and Monetary Systems, World Economic Forum. "Despite this challenging backdrop, fintechs have proven resilient and adaptable: contributing to pandemic relief efforts, adjusting operations and offerings to serve vulnerable market segments, like micro, small and medium-sized businesses, while posting year-over-year growth across most regions."
Despite this growth, many fintech firms are in a deteriorating financial position, with over half of survey respondents reporting a negative impact on their capital reserves and mixed views for future funding. The Global COVID-19 Fintech Market Rapid Assessment report, which the Forum has launched in collaboration with the Cambridge Centre for Alternative Finance (CCAF) and the World Bank, explores these trends in depth, examining both financial and policy effects on the fintech industry during COVID-19.
Fintech trends during COVID-19 lockdowns
On average, fintech firms in economies with stricter lockdown measures saw 50% higher transaction growth than economies whose governments applied looser measures. Firms in the markets with the strictest lockdowns saw 15% growth in their transactions compared to 10% growth in countries with the fewer restrictions.
Transaction volumes and number of transactions under low, medium and high COVID-19 lockdown stringencies
Image: CCAF/World Economic Forum/World Bank
These trends were also seen in fintech employment in these economies. Fintechs in countries with more lockdown restrictions reported an average of 10% increase in full-time employees, while fintechs in economies with fewer lockdown restrictions actually saw their full-time staff decrease by 19%.
Launch of new products and services and changes to existing ones
Fintechs have responded to the COVID-19 pandemic by implementing changes to their existing products, services and policies. Two-thirds of surveyed firms reported making two or more changes to their products or services in response to COVID-19, and 30% reported being in the process of doing so. The most prevalent changes across all fintech sectors were fee or commission reductions and waivers, changes to qualification, and onboarding criteria and payment easements.
Fintechs have also launched a range of new products and services in response to the pandemic. Some 60% of surveyed firms reported launching a new product or service in response to COVID-19, with a further 32% reporting that they were in the process of doing so.
The most prevalent new change for digital payments firms was the development and deployment of additional payments channels (introduced by 38% of firms), for digital lending it was value-added non-financial services (e.g., information services; introduced by 35% of firms) and, for digital capital raising it was hosting COVID-19-specific funding campaigns (introduced by 35% of firms).
Despite significant willingness, fintech involvement in relief remains limited
To date, fintech involvement in the delivery of COVID-19-related relief is limited, despite significant willingness by firms. More than a third of surveyed firms reported a willingness to participate in the delivery of one or more COVID-19-related relief measures or schemes.
While this demonstrates strong interest, the participation rates of fintech firms in relief schemes ranged between 7% for NGO-led measures to 13% for government job-retention measures. Fintech firms were most likely to indicate interest to participate in the delivery of industry-led relief measures (32% of firms), government match-funding schemes (32%), and government-bases stimulus funding to MSMEs (30%).
Expert thoughts
"This study reveals a global fintech industry that has been largely resilient in spite of COVID-19. Nonetheless, its growth must be interpreted with nuance and in the context of unevenness, and the opportunities for the industry should be juxtaposed with the challenges it faces," said Bryan Zhang, Co-Founder and Executive Director of the Cambridge Centre for Alternative Finance.
"Fintech has shown its potential to close gaps in the delivery of financial services to households and firms in emerging markets and developing economies," said Caroline Freund, World Bank Global Director for Finance, Competitiveness and Innovation. "This survey shows how the fintech industry is adapting to the pandemic and offers insights for regulators and policymakers seeking to promote innovation and reap the benefits of fintech, while managing risks to consumers, investors, financial stability, and integrity."
"Covid-19 is accelerating change in how people interact with financial services, which has led to unprecedented demand from developing countries to progress their transition to secure and inclusive digital finance. Whilst it is encouraging to see the growth reported by Fintechs in the study, there are also cautionary indicators that some firms are suffering a deterioration in their financial position and are concerned over their ability to raise capital in the future. This is something that the FinTech community should be mindful of given the significant economic opportunities that Fintech presents," said James Duddridge MP, the UK's Minister for Africa at the Foreign, Commonwealth & Development Office (FCDO).
The report was based on survey responses from 1,385 fintech firms in 169 countries. The survey was carried out by CCAF, the World Bank and the World Economic Forum.
Central African Republic: Diversifying the economy to build resilience and foster growth
According to the latest economic update for the Central African Republic (CAR), which was published today by the World Bank, the country's pace of economic growth for 2020 will have slumped to between 0 and −1.2% as a result of the COVID-19 pandemic following five years of robust growth (4.1%, on average). In 2019, although the country's growth rate slipped to 3.1%, it was still higher than the rates recorded by neighboring countries that are facing a similar situation of fragility, conflict, and violence.
Entitled The Central African Republic in Times of COVID-19: Diversifying the economy to build resilience and foster growth,theupdate notesthat the global slowdown has not spared CAR, where production of its main export products, such as coffee and cotton, has plummeted. The health crisis has weakened public finances and deepened the country's balance of payments deficit.
The authors observe that the pandemic's effects may wipe out years of progress in the area of human development and could drive as many as another 140,000 people into extreme poverty, which was already the plight of 71% of the population in 2019. The growth rate should start climbing again once the pandemic is brought under control, however, rising to an average of 3.9% in 2021-2023, although this is still lower than the projected rates for those years before the outbreak of the pandemic.
"Even though the security situation has improved since the peace agreement was signed in February 2019, pre-existing structural problems in the Central African economy have exacerbated the impact of the pandemic," explained Wilfried A. Kouamé, World Bank Economist and lead author of the report. "The economy's lack of diversification makes it vulnerable to shocks and limits its participation in global value chains, while its heavy dependence on international assistance reduces its budgetary maneuvering room."
A number of recommendations are made in the report for spurring the economic recovery and boosting the country's potential growth rate:
Diversify the economy by capitalizing on existing export opportunities. The country's major export products, such as timber and cotton, offer opportunities for specializing in a wide range of related products, creating new jobs, and generating additional revenue. CAR could also begin to export a variety of new products in which it has a comparative advantage.
Address the major cross-cutting problems affecting the country by putting an end to the violence, strengthening its institutions, ensuring respect for the law, and investing in sustainable development. These steps would expedite the reconciliation process and promote private enterprise and investment. The transport sector also needs to be developed in order to further cross-border trade and open up access to electricity in a country where just 8% of the population currently has access to a source of electrical power.
Reinforce subregional trade. Asia and Europe are among CAR's top export markets despite their highly competitive nature and the significant constraints associated with the resulting transport costs. Meanwhile, neighboring countries have the potential to be important markets for the country, since they are currently net importers of products that CAR exports elsewhere. This subregional market represents some $31 billion in imports per year and has a population of over 175 million.
"CAR has an important choice to make," said Han Fraeters, the World Bank's Country Manager for CAR. "It can build a strong, diversified, and resilient economy but only if all stakeholders in the country are committed to holding peaceful general and local elections and to implementing the peace accord. Without peace and the prospect of long-term stability, CAR will be unable to realize its strong economic potential."
World must not accept slavery in 21st century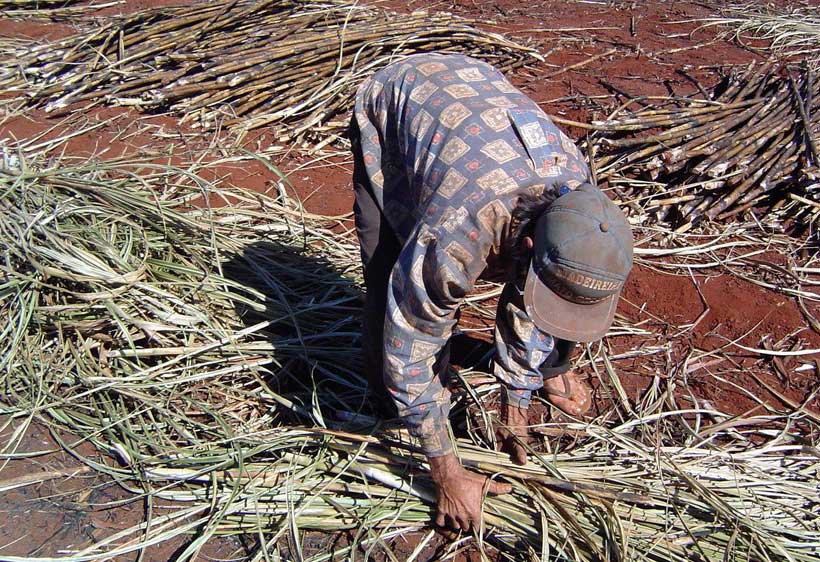 Commemorating the International Day for the Abolition of Slavery, the United Nations Secretary-General highlighted the impact of the contemporary forms of slavery, underscoring that such abhorrent practices have no space in the twenty-first century.
In a message, Secretary-General António Guterres said that global protests this year against systemic racism brought renewed attention to a "legacy of injustices all over the world whose roots lie in the dark history of colonialism and slavery."
"But slavery is not simply a matter of history."
Globally, more than 40 million people are still victims of contemporary slavery, including about 25 million in forced labour and about 15 million in forced marriage, according to UN estimates. One in four victims are children, and women and girls account for 71 per cent of the victims.
Inequality 'further reinforces' discrimination
"Poor and marginalized groups, in particular racial and ethnic minorities, indigenous peoples and migrants, are disproportionally affected by contemporary forms of slavery," Mr. Guterres said.
"Gender inequality further reinforces patterns of discrimination," he added.
Slavery manifests itself through descent-based servitude, forced labour, child labour, domestic servitude, forced marriage, debt bondage, trafficking in persons for the purpose of exploitation, including sexual exploitation, and the forced recruitment of children in armed conflict.
'Flagrant violations' of human rights
The UN chief urged all sections of the society to strengthen their collective efforts to end the abhorrent practices.
"I call for support to identify, protect and empower victims and survivors, including by contributing to the UN Voluntary Trust Fund on Contemporary Forms of Slavery," he added.
In the message, the Secretary-General also recalled the Durban Declaration and Programme of Action, a comprehensive, action-oriented document that proposes concrete measures to combat racism, racial discrimination, xenophobia and related intolerance. It also acknowledges that slavery and the slave trade are crimes against humanity, and should have always been so.
"This milestone document defines slavery and slavery-like practices as flagrant violations of human rights … we cannot accept these violations in the twenty-first century," Mr. Guterres stressed.
The International Day
The International Day for the Abolition of Slavery, commemorated each year on 2 December, marks the date of the adoption of the UN Convention for the Suppression of the Traffic in Persons and of the Exploitation of the Prostitution of Others. The Convention entered into force in 1951.