Xi Jinping: China will continue its economic reforms and opening up
Chinese President Xi Jinping delivered a robust defence of globalization to business, government and civil society leaders in the opening plenary session of the 47th World Economic Forum Annual Meeting. China, Xi said, is committed to fulfilling its international responsibilities and contributing to addressing pressing global challenges, including climate change, the need for new drivers of economic growth and creating jobs in the face of the emerging technologies of the Fourth Industrial Revolution.
"Many of the problems troubling the world are not caused by economic globalization," Xi pointed out, citing the global refugee crisis as an example. "There is no point in blaming economic globalization for the world's problems, as that is not the case and will not help with solving the problems," he said.
But, Xi warned, "We should recognize that economic globalization is a double-edged sword. The pitfalls of economic globalization have been laid bare and we need to take these seriously." He added: "Nothing is perfect in the world. It is true that economic globalization has created new problems. But this is no justification to write off economic globalization altogether." Xi recalled that China had at first doubted the wisdom of joining the World Trade Organization, but had bravely gone ahead with membership and determined that it was the right strategic choice. "If one is always afraid of the bracing storm, one will get drowned in the ocean sooner or later," he said.
Xi called for efforts to rebalance economic globalization so that all people share in its benefits. This will require more effective international cooperation and new models of global governance, bold action and a commitment to avoid protectionism. "We should not develop the habit of retreating to the harbour whenever encountering a storm." Referring to the threat of protectionism, he predicted that "nobody will emerge as a winner in a trade war."
President Xi also stressed that China will continue its economic reforms and opening up, and will maintain its high level of economic growth while pursuing sustainable development. "We know only too well that there is no such thing as a free lunch in the world and that no pie will fall from the sky."
Reacting to Xi's speech, Klaus Schwab, the World Economic Forum's Founder and Executive Chairman, told participants that it is crucial that globalization leads to a fair, innovative, open and inclusive world. "We cannot go back to old policies," he said. "We cannot take recipes which may have worked in the old world but are not working anymore in the new world."
Earlier, in welcoming remarks, Doris Leuthard, President of the Swiss Confederation 2017 and Federal Councillor of the Environment, Transport, Energy and Communications of Switzerland, warned that nationalism and protectionism, as well as the rise of extremism and conflict, are gaining and challenging the cohesion of the international community. "Each of these problems leads us to perceive the world as more fragile – and the insecurity is spreading."
With the turbulence created by the Fourth Industrial Revolution, Leuthard advised: "Digitization must be democratized, just as knowledge was democratized when the printing press was invented." She underscored the importance of investing in education. "We need to have responsive and responsible leadership to draw the right conclusions and make the right decisions," She concluded. "To achieve this, we have to rid ourselves of the idea that there is a global solution to these problems. There is never going to be a one-size-fits-all solution."
Smart city matchmaking in Barcelona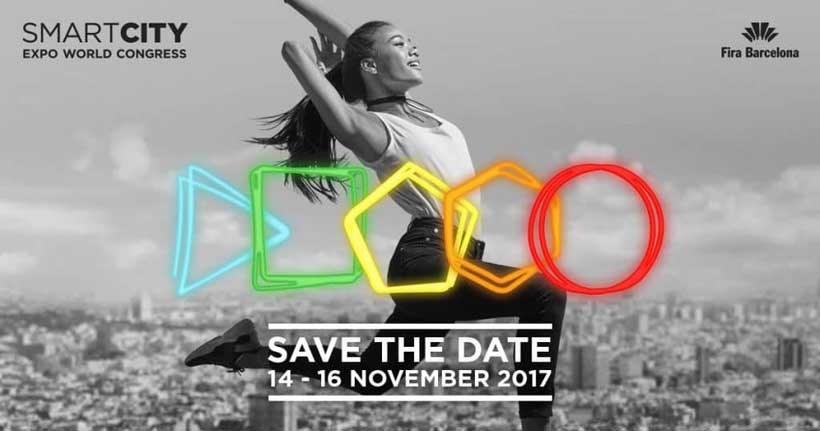 This year's Smart City Expo World Congress (SCEWC), Europe's biggest Smart City related event, takes place from 13 to 15 November in Barcelona and will, like previous editions,  attract several thousand stakeholders.
During the congress, on November 14, the Smart Cities Innovation Partnership on Smart Cities (EIP-SCC) will organise its next matchmaking event, seeking to bring projects and investors together to stimulate action. It is especially tailored to match individual projects with financing.
To take part, stakeholders must register on the matchmaking platform where they will join other cities, industry and financial players. Registered users need to submit short descriptions of their upcoming projects. A dedicated team will then process and match them with financiers' interests, leading to one-to-one meetings, organised specifically and individually for them and their projects.
Should participation in above-mentioned event not be possible, the matchmaking platform will remain available also after the Barcelona congress, as the EIP-SCC will organise further matchmaking events in the future.
In addition, there will be an exhibition stand, where interested stakeholders can meet any of the 12 Horizon 2020 Lighthouse projects (representing € 270 million of EU funding), experts from the EIP-SCC, the Smart Cities Information System, as well as the European Commission.
Finally, there will be a number of sessions organised at the mentioned exhibition stand as part of the SCEWC programme covering a wide range of Smart City related topics. The full programme is available at http://www.smartcityexpo.com/en/agenda-2018.
UN sounds alarm as Venezuelan refugees and migrants passes three million mark
The number of refugees and migrants who have left Venezuela worldwide has now reached three million, the two main United Nations agencies advocating for them announced on Thursday, flagging the need to increase support for the countries which are hosting large numbers of displaced Venezuelans.
According to the UN office for humanitarian coordination (OCHA), most of the 3 million are currently hosted by countries in Latin America and the Caribbean, accounting for about 2.4 million refugees and migrants from Venezuela. Colombia has the highest number with over one million, followed by Peru with half a million, Ecuador with some 220,000, and Argentina with 130,000.
In addition to South American countries, countries in Central America and the Caribbean also recorded increasing arrivals of refugees and migrants from Venezuela. Panama, for example, is now hosting 94,000 Venezuelans.
Commending these countries' "open-door policy," Eduardo Stein, who heads the joint effort on behalf of refugee agency UNHCR and migration agency IOM for Venezuelan refugees and migrants, noted however that "their reception capacity is severely strained," and is "requiring a more robust and immediate response from the international community if this generosity and solidarity are to continue."
UNHCR Special Envoy Angelina Jolie, noted during a recent visit to Peru, that every Venezuelan she had met described the situation in their country as "desperate," adding that she heard "stories of people dying because of a lack of medical care and medicine… and tragic accounts of violence and persecution".
With these rising numbers of families fleeing Venezuela, their basic needs have increased, along with the communities hosting them.
Governments in the region are leading the humanitarian response and working to coordinate efforts based on the Quito Declaration for example, adopted in September and which has been an important step towards a regional approach to scale up the response and harmonize policies.
To support this response, the UN and its partners have appealed for US$220 million to address the needs of 406,000 people across Colombia, Ecuador, Peru and Brazil. The UN Central Emergency Response Fund (CERF) allocated $17.2 million earlier this year.
In addition, a humanitarian regional response plan is underway to be launched in December, with a focus on four areas: direct emergency assistance, protection, socio-economic and cultural integration and capacity-building for governments of receiving countries.
The governments from the region are scheduled to meet again in Quito on 22 and 23 November to continue moving the regional process further.
Globalization Cannot Be Stopped – but It Can and Should Be Better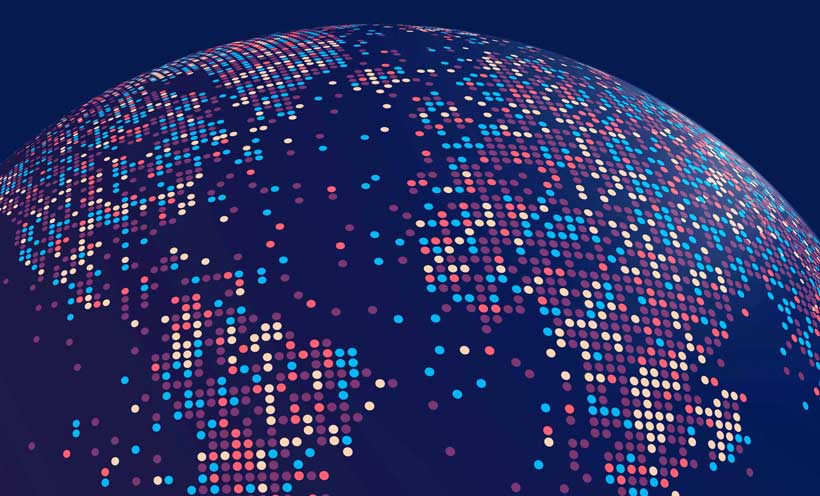 Global GDP has doubled since 1990, but further global integration, while inevitable, must be accompanied by structural reforms that enable greater international cooperation as well as policies that support more inclusive, sustainable societies. This was the finding from the opening plenary of the Annual Meeting of the Global Future Councils which began today in Dubai, United Arab Emirates.
The purpose of the Annual Meeting of the Global Future Councils is to convene the world's best network of experts to identify new ideas and models that can be applied to critical global challenges. In his opening remarks, Børge Brende, President of the World Economic Forum, told participants: "Globalization cannot be stopped, but it can be improved. It should be more inclusive, sustainable and job creating. We need to stop seeing trade as a weapon but instead see it as a strong, positive force for inclusive, poverty-eradicating growth."
"Globalization's future is no longer about physical trade. It is about knowledge, information and technology. Digital trade already accounts for 12% of international trade, and data flows are predicted to increase another fivefold by 2022. The result will inevitably be not less globalization but more, different, globalization," he continued.
His Excellency Mohammad Abdullah Al Gergawi, Minister of Cabinet Affairs and the Future of the United Arab Emirates, in his opening address told participants: "The future belongs to those who can imagine it, shape it and implement it. In today's world, governments cannot create the future singularly; it is important to involve everyone from the private sector to youth, international partners and others in creating policies."
On the power of the emerging technologies of the Fourth Industrial Revolution to bring about a more inclusive and sustainable future, Al Gergawi said: "The collective mind provided by technology is much smarter than the individual mind. The wisdom of the crowd is a common saying; however, this saying is multiplied a thousand times when talking about and using technology."
In a special televised session to mark the beginning of the meeting, Miroslav Lajcak, Minister of Foreign and European Affairs of Slovakia, told participants that any global architecture in the age of the Fourth Industrial Revolution needed to be shaped by greater cooperation between nations. "In my 30 years as a diplomat I see less and less dialogue. Even when leaders speak these days there are more monologues and less willingness to accept that they do not own the truth. What is needed is a platform where leaders can discuss openly and honestly where our planet is heading."