Xi Jinping: China will continue its economic reforms and opening up
Chinese President Xi Jinping delivered a robust defence of globalization to business, government and civil society leaders in the opening plenary session of the 47th World Economic Forum Annual Meeting. China, Xi said, is committed to fulfilling its international responsibilities and contributing to addressing pressing global challenges, including climate change, the need for new drivers of economic growth and creating jobs in the face of the emerging technologies of the Fourth Industrial Revolution.
"Many of the problems troubling the world are not caused by economic globalization," Xi pointed out, citing the global refugee crisis as an example. "There is no point in blaming economic globalization for the world's problems, as that is not the case and will not help with solving the problems," he said.
But, Xi warned, "We should recognize that economic globalization is a double-edged sword. The pitfalls of economic globalization have been laid bare and we need to take these seriously." He added: "Nothing is perfect in the world. It is true that economic globalization has created new problems. But this is no justification to write off economic globalization altogether." Xi recalled that China had at first doubted the wisdom of joining the World Trade Organization, but had bravely gone ahead with membership and determined that it was the right strategic choice. "If one is always afraid of the bracing storm, one will get drowned in the ocean sooner or later," he said.
Xi called for efforts to rebalance economic globalization so that all people share in its benefits. This will require more effective international cooperation and new models of global governance, bold action and a commitment to avoid protectionism. "We should not develop the habit of retreating to the harbour whenever encountering a storm." Referring to the threat of protectionism, he predicted that "nobody will emerge as a winner in a trade war."
President Xi also stressed that China will continue its economic reforms and opening up, and will maintain its high level of economic growth while pursuing sustainable development. "We know only too well that there is no such thing as a free lunch in the world and that no pie will fall from the sky."
Reacting to Xi's speech, Klaus Schwab, the World Economic Forum's Founder and Executive Chairman, told participants that it is crucial that globalization leads to a fair, innovative, open and inclusive world. "We cannot go back to old policies," he said. "We cannot take recipes which may have worked in the old world but are not working anymore in the new world."
Earlier, in welcoming remarks, Doris Leuthard, President of the Swiss Confederation 2017 and Federal Councillor of the Environment, Transport, Energy and Communications of Switzerland, warned that nationalism and protectionism, as well as the rise of extremism and conflict, are gaining and challenging the cohesion of the international community. "Each of these problems leads us to perceive the world as more fragile – and the insecurity is spreading."
With the turbulence created by the Fourth Industrial Revolution, Leuthard advised: "Digitization must be democratized, just as knowledge was democratized when the printing press was invented." She underscored the importance of investing in education. "We need to have responsive and responsible leadership to draw the right conclusions and make the right decisions," She concluded. "To achieve this, we have to rid ourselves of the idea that there is a global solution to these problems. There is never going to be a one-size-fits-all solution."
World Tourism Day Places Focus on Innovation & Digital Transformation
The importance of digital technologies in tourism, providing opportunities for innovation and preparing the sector for the future of work, is at the centre of World Tourism Day 2018, to be celebrated in Budapest, Hungary (27 September 2018).
World Tourism Day, celebrated every 27 September around the world, is a unique opportunity to raise awareness on tourism's actual and potential contribution to sustainable development.
This year's World Tourism Day (WTD) will help to put the opportunities provided to tourism, by technological advances including big data, artificial intelligence and digital platforms, on the map of sustainable development. The World Tourism Organization (UNWTO) sees digital advances and innovation as part of the solution to the challenge of marrying continued growth with a more sustainable and responsible tourism sector.
"Harnessing innovation and digital advances provides tourism with opportunities to improve inclusiveness, local community empowerment and efficient resource management, amongst other objectives within the wider sustainable development agenda", said UNWTO Secretary-General Zurab Pololikashvili.
The WTD official celebration will be held in Budapest, Hungary, a country enjoying steady growth of tourism backed by consistent policy support and a commitment to the digital future. Other celebrations will take place worldwide.
The official celebration will also see the announcement of the semi-finalists of the 1st UNWTO Tourism Startup Competition, launched by UNWTO and Globalia to give visibility to startups with innovative ideas capable of revolutionizing the way we travel and enjoy tourism.
EU and China step up cooperation on climate change and clean energy
At the China-EU Summit on 16 July in Beijing, the President of the European Commission Jean-Claude Juncker, the President of the Council, Donald Tusk, and the Chinese Prime Minister Li Keqiang adopted a "Leaders' Statement on Climate Change and Clean Energy". Commission Vice-President Jyrki Katainen and the Chinese Minister of Ecology and Environment Li Ganjie signed a Memorandum of Understanding to enhance cooperation on emissions trading between China and the EU.
In the Leaders' Statement, China and the EU underline the need to advance the implementation of the Paris Agreement under the UNFCCC process, and to get the Paris Agreement Work Programme – the rulebook for the implementation of the Paris Agreement – adopted at the next global climate conference in December 2018 in Katowice, Poland.
The Statement shows how the EU and China will intensify their political, technical, economic and scientific cooperation on climate change and clean energy to drive forward a world-wide transformation to a thriving low carbon and climate-resilient economy and society and clean energy system. It clearly shows their commitment to climate action and achieving a clean energy transition are urgent imperatives.
In the Memorandum of Understanding China and the EU acknowledge emissions trading as a cost-effective policy tool with significant potential to contribute to a low-carbon economy and the necessary innovation and deployment of low carbon technologies.
Welcoming this commitment, President Juncker said: We have underlined our joint, strong determination to fight climate change and demonstrate global leadership. It shows our commitment to multilateralism and recognises that climate change is a global challenge affecting all countries on earth. There is no time for us to sit back and watch passively. Now is the time for decisive action.
Commissioner for Climate Action and Energy Miguel Arias Cañete said: Further developing cooperation between the two largest emission trading systems of the world is not only in our mutual interest but also necessary to tackle common challenges in the mid- and longer term. The newly established policy dialogue will be instrumental in this context.
The Memorandum of Understanding on EU-China cooperation on emissions trading establishes a policy dialogue, foresees the joint organisation of seminars and workshops, as well as joint research activities.
Philippines Growth to Remain Strong Despite Global Uncertainty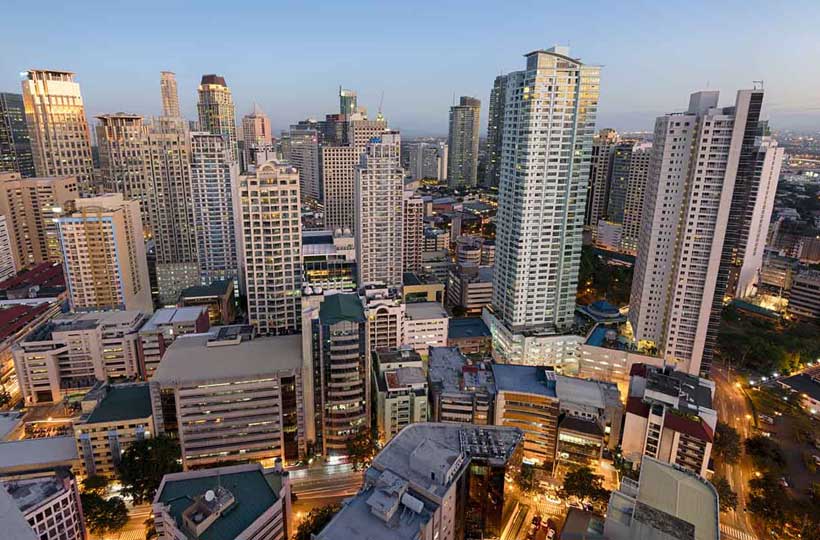 The World Bank maintains its 6.7 percent growth forecast for 2018 and 2019 despite rising global uncertainty. Considering recent economic data, the composition of expected growth was revised as compared to the April edition of the World Bank Philippines Economic Update.
Given recent fiscal trends, government consumption growth was revised upwards, while private consumption growth is expected to expand at 5.9 percent in 2018 and 6.2 percent in 2019.
Investment growth was slightly upgraded due to higher public capital outlays, including increased infrastructure spending. Overall, it is anticipated that real GDP growth will increase towards the end of 2018 and into the first half of 2019 with higher election-related public spending.
"The government's ability to carry out its investment spending agenda will determine if the Philippines can achieve its growth target of 6.5-7.5 percent over the medium term," said Birgit Hansl, World Bank Lead Economist for the Philippines. "In addition, higher private investment levels will be critical to sustain the economy's growth momentum as capacity constraints become more binding."
Exports, a key driver of growth for the Philippines economy, are projected to moderate in the coming years as global growth is expected to decelerate.
The World Bank's June 2018 Global Economic Prospects projected a gradual global slowdown over the next two years, predicated on moderately higher commodity prices, strong but gradually moderating global demand, and incremental tightening of global financing conditions. Uncertainty around global growth conditions has risen, with the possibility of trade and other policy shocks emerging from major economies.