State anti-semitism: Doctors' plot as an abandoned holocaust amid the Stalin's Russia
In today's world, why does the world community always focus on the merely one Holocaust committed by Hitler's Germany, which was subjected to fervent interests and ideas on disposing "Enlightenment" policy of Nazi Germany amid the Hitler' regime?!- But indeed, it is undeniable fact that a civil society in different periods observed far more anti-Semitist campaign against Jewish community with their own eyes along the history.
Hence, nefarious anti-Semitism not only did splash its venomous seeds onto merely Nazi Germany but also the Soviet Union during the Stalin's regime. Basically, when it comes to interpret the anti-Semitist campaign against Jewish society, the most brutal and unbearable anti-Semitist policy after the Nazi Holocaust was the extreme state anti-Semitism which was imposed by Stalin in the shadow of the Soviet Union and caused the unending prosecution and then annihilation of hundreds of people, mainly some of Soviet Leaders and necessary Jewish physicians between 1948 and 1953.
The main conspiracy of state anti-Semitism in the Soviet Union was Doctors' Plot (Doctors' Affairs) had historically been scrutinized as the peak point of the nasty anti-Semitic campaign undertaken by Stalinist Russia that mainly premised on the anti-cosmopolitism and anti-Semitist thoughts and ideas. To a large extent, the severe culmination of the vicious anti-Semitic movement was undertaken by Stalin in the last years of his life. In the late periods of 1948, the animosity and anti-cosmopolitan thoughts and ideas against Jewish dwelled in the Soviet Union drastically increased.
The pivotal trigger for the inception of the diabolical plan so-called Doctors' Plot was the death of Andrei Zhdanov in 1948. Prior to becoming Chief of Central Committee, he was the head of Leningrad party. In the late of 1952, Stalin accused a group of doctors with Jewish background along with Soviet leaders Viktor Abakumov, Ministry of Security and Nikolai Vlasik, head of Kremlin Guards of being in charge with the assassination of A. Zhdanov. The main evidence regarding that event was the letter written by Dr. Lidiia Timashuk who worked in Kremlin hospital cardio-graphic division ignited the mass hysteria and fear between Soviet Leaders and community. The letter written to Stalin alleged that the death of A. Zhdanov was an intentionally medical wrong treatment. Afterwards, a large number of doctors with a Jewish background, (among them Miron Vovsi, Chief internist) alleged in medical malpractice and wrongdoing treatment were committed to interrogation; some of them were arrested and exterminated. On the other hand, the cousin of Miron Vovsi, Solomon Mikhoels, who was the director of Moscow State Yiddish Theatre, was assassinated in 1948.
Apparently, they turned into the wrecked victims of Stalin's evil Jewish conspiracy. Stalin had in mind to involve more and more people around the net of denunciations of multidimensional conspiracy. Thus, the severe condemnations came to include the prestigious Jewish physicians such as Yakov G. Etinger, Sophia Karpai were arrested. After that, Dr. Etinger died in the mysterious condition in prison amid the process of questioning and torture in 1951. In general, nearly 40 physicians with their wives were arrested between 1951 and 1953. As the "Plot" vastly extended, it did include other almost 20 Jews in 1953.
In fact, the Soviet Jewish conspiracy subjected to the implementation of anti-Semitic thoughts and anti-cosmopolitism against Jewish community revealed the internal and external fears and weaknesses of Soviet Union on its own and astounded its political and ideological walls.
The execution of Doctors' Plot in Stalinist Russia stemmed from varied kinds of political and ideological factors. First and foremost, one of the crucial reasons why Soviet Jewish conspiracy was commenced is the inception of the Cold War with the West. Regarding the fact that although Stalin was characterized as a main rescuer of the Jewish community during the World War II   because he defeated the Nazi Germany in the war and released the Concentration Camps in the Eastern Part of Europe from Nazis. Amid those times, Stalin tried to use the "Jewish" affair as a means of propaganda against the West. It is undeniable fact that prior to the commencement of Soviet Jewish conspiracy, Stalin at initial times supported the foundation of Israel State of Jewish. On the other hand, the major power of the Bolshevik Party was the Jewish leaders.
Thus, by 1948 there were weird fears in Stalin's mind that Israel Jewish, Jewish community in the Soviet Union, in particular, Russian Jews, assumed as conspirators and enemies were a potential menace to the Soviet State and they were dealing with secret relations with the American and British intelligence, and other security organs in order to break down the political and ideological basis of Soviet Union. According to Stalin's mind, they were in secret ties with the West and supporting the interests of Jewish solidarity – "International Jewry" Eventually, the initial inception of the anti-Cosmopolitan campaign against Jewish mainly concerned on those ideological episodes.
Another critical reason was the Stalin's severe health particularly physical condition. Upon the World War II, some kind of physical collapse emerged in his health and that caused him to make weird assumptions against Jewish. In fact, he was drowning in the bizarre thoughts and fears regarding the Jewish solidarity with the State of Israel and the West in order to destroy the Soviet Union. Finally, Stalin's prevailing aim was to focus on the flawless administration by his own power. Therefore, the main raison d'être why Soviet Jewish were undergone anti-Semitic campaign is based on the strengthening and recombining of Stalin's regime in an appropriate way.
Stalin not only did want to remove potential political leaders but also sprinkle the fatal seeds of Great Terror and replicate it again. Throughout those periods, he wanted to execute far more multi-dimensional anti-Semitic campaign against Soviet Jewish and turned them into the victims of his final "ethnic purge" campaign.
The death of Stalin on 5th March 1953 caused the dissolution of Doctors' Plot trials and his multi-dimensional "Day X" plan. Prior to his death what was Stalin's severe campaign regarding Day X plan?!- The plan was subjected to mass deportations and ethnic cleansing of Jewish people to newly constructed Concentration camps in Asia. After his death, it was revealed that Stalin in his secret speech had ordered the involving of Politburo members in the list of trial and then elimination of them one by one. In fact, Stalin did not have in mind to see far more powerful leaders above him and strive to maintain his long-lasting authority in Soviet administration. It was apparent that Stalin was preparing for the large-scale trials and massive deportations of Jewish people and striving to complete the final questions to the Jewish issue but, his death caused to bring the trials and persecutions to the end.
Upon Stalin's death Khrushchev, Malenkov, Beria, and other Politburo members were afraid of Stalin's severe anti-Western policy and they strived to close the relations with the West. Afterwards, Khrushchev came to the power and condemned the Jewish conspiracy so-called Doctor's Plot as a Stalin's bogus policy and began to the de-Stalinization campaign in the Soviet Union and unlike Stalin he undertook the new openness strategy with the West. As a consequence, Doctors' Plot was rejected by other Soviet authorities and doctors arrested were released from prison and rehabilitated. Eventually, Soviet authorities began to implement the process of rehabilitation and exoneration of the Jewish victims.
Up to date, Stalin's final plan still remains mysterious and the campaign of animosity against Jews in the Soviet Union as an "abandoned Holocaust" engenders some suspicious cases and questions in terms of the plan of mass deportation of Jews from major Russian cities to other parts of the Soviet State. Thereby, this article mainly identifies that the execution against Jewish people is inadmissible that took many lives during the term of mass hysteria, in order that the Doctors' Plot as a concrete evidence of the violation of human rights, confessed the persecution of many innocent people alleged in medical malpractice and after the Nazi Holocaust it was the second crystal evidence of Soviet's Holocaust against mankind along the history.
Shaping a 21st-century world order amounts to a patchwork
What do Moroccan arms sales to Ukraine, a transnational Russian Iranian transit corridor, and US assistance in developing a Saudi national strategy have in common?
Together with this week's Russian-Iranian financial messaging agreement and Chinese President Xi Jinping's December visit to Saudi Arabia, they are smaller and bigger fragments of a 21st-century world order in the making that is likely to be bi-polar and populated by multiple middle powers with significant agency and enhanced hedging capabilities.
So is the competition between rival US and Chinese technologies for which the jury is still out.
For the two likely dominant powers, the United States and China, the building blocks are efforts to line up their ducks in a bipolar world.
For Russia, they involve hanging on to its pre-Ukraine war status, in part by deploying its Wagner Group mercenaries to the Sahel; devising ways to circumvent sanctions; and hoping that time will work in its favour in what was supposed to be a blitzkrieg but has turned into a drawn-out slugging match.
For middle powers, the name of the game is carving out their own space, leveraging their enhanced influence, and seeking advantage where they can.
The result is that weaving the 21st century's tapestry amounts to a patchwork in which some fragments will have long-term effects while others may not even register as a blip on the radar.
Take, for example, Morocco's decision to give Ukraine some 20 refurbished Russian-made T-72B battle tanks. The deal made Morocco the first African, if not the first Global South nation, to militarily aid Ukraine.
The move, almost a year into the Ukraine war, is likely to have been motivated by short-term considerations, including Russia's close ties to Morocco's arch-rival Algeria and US recognition of Morocco's claim to the formerly Spanish Western Sahara, rather than long-term 21st-century world order considerations.
Even so, Morocco's breaking ranks with much of the Global South serves the US goal of sustaining the current world order in which it is the top dog, even if its power diminishes.
It doesn't fundamentally affect China's goal of rebalancing power in the existing order to ensure that it is bi- rather than unipolar.
The loser in the deal is Russia, which, like Iran, wants to see a new world order in which the United States is cut down to size.
The tank deal may not be a significant loss for Russia, but it does suggest that horse trading is a critical element in weaving the fabric of a new order.
So is mutual interest.
Like the arms sale, the agreement between Russia and Iran to create a financial messaging system that would allow their banks to transfer funds between one another and evade sanctions that block their access to the global SWIFT system is unlikely to have a major impact on the structure of the new world order.
Russian and Iranian efforts to link Europe with the Indian Ocean, centred on 3,000 kilometres of rail and sea and river shipping, are potentially far more significant.
The transport corridor would help reshape trade and supply networks in a world that seems set to divvy up into rival blocs. Moreover, it could shield Russia and Iran from US and European sanctions as they forge closer economic ties with fast-growing economies in Asia.
Russia and Iran are not just looking at India, which sits at one extreme of the corridor.
They also expect to capitalise on their links to China. All three are members of the Shanghai Cooperation Organisation (SCO), and China and Iran are close to becoming members of the Russia-dominated Eurasian Economic Union (EEU) free trade zone.
Of a similar potential impact on a future world order is US assistance in Saudi Arabia's development of a first-time-ever long-term vision for the kingdom's national security, an essential building block in Crown Prince Mohammed bin Salman's effort to modernize his military.
Saudi Arabia expects to disclose its strategy later this year. It would codify "the kingdom's strategic vision for national security and regional security," according to Gen. Michael "Erik" Kurilla, the top commander of US forces in the Middle East, who is advising his Saudi counterparts.
Shaping Saudi strategy as well as military modernization may be the United States' best bet to imbue at least some of its values and complicate the establishment of similar defense ties with China or Russia. Moreover, it would enhance the kingdom's ability to absorb and utilize US weapons systems.
"The Saudis, under MBS's (Mohammed bin Salman's) leadership, now recognize (their) deficiencies and seem, for the first time, determined to address them in partnership with the United States and to a degree with the United Kingdom," said political-military analyst and former Pentagon official Bilal Y. Saab.
That will undoubtedly register on the geopolitical chessboard, even if small moves also count for something.
Undemocratic United Nations and Global Peace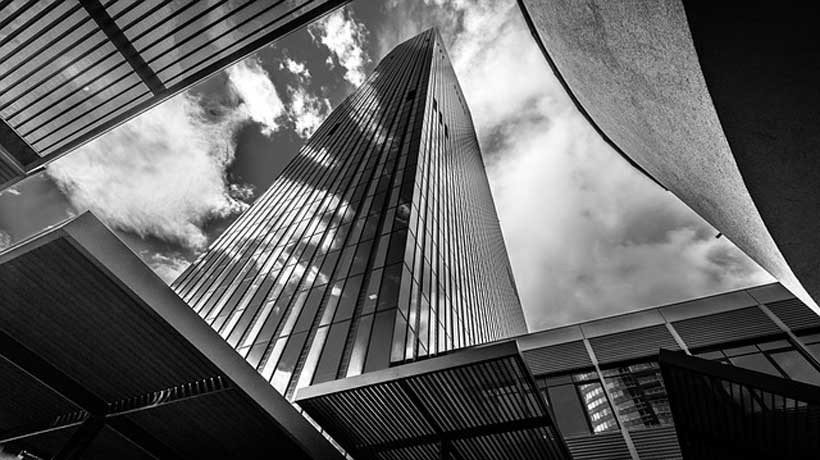 War is not the solution to any problem rather war is a problem itself. Many countries believe in diplomacy and peaceful means of problem-solving and conflict resolution. But, unfortunately, many nations still seek solutions of problems and continuity of politics in wars.
If we look at any newspaper, we find too many armed conflicts going on around the globe. To name a few would include a catastrophic war between Russian Federation and Ukraine which has caused tens of thousands of casualties, with millions displaced. Decades-long civil wars and subsequent US-led NATO intervention and withdrawal has brought Afghanistan to the brink of famine and hunger. The whole Middle Eastern region is unstable and striving with civil wars for long. The Arab -Israel conflict and Kashmir Dispute have been there for more than seven decades.
Above-mentioned and many others examples of armed conflicts prove that there is no durable peace in the world. Here one thing that needs to be noted is that conflict is always inevitable among individuals, societies and nations, because the interests of individuals, societies and nations do not always converge. When there is divergence of interests, conflict arises.
What is needed to be done is the resolution of these conflicts. There are two ways to resolve conflicts: one is violent way (use of force) and the other is peaceful way (diplomacy and negotiations). More than seven decades ago, after World War 2, nations realized that war is not solution to any problem and they established United Nations Organization (UNO). Primary objective of UN was and is the maintenance of peace and security in the world.
But, if we look at history, it seems the UN has failed to achieve international peace and security. UN may have had role in preventing the outbreak of another world war, but it could not stop a series of conflicts from Korea, Vietnam to Afghanistan (during Cold War), and from Africa, Middle East to ongoing Russian-Ukraine conflict.
This is a question mark on the credibility of UN, that why the UN despite being guardian of international peace and security cannot stop wars.
UN has six principal organs and many Specialized Agencies and Funds for different tasks. Among them Security Council is the most powerful Organ and is mandated with enforcing international peace and security. UNSC uses two tools to enforce its decisions, one is applications of sanctions and the other is use of force (intervention).
However the concentration of power in the hands of five permanent states of Security Council, namely the United States, United Kingdom, France, China and Russia have been problematic. These five countries use veto power whenever they perceive any resolution to be against their national interest or against the interests of their allies. Throughout the Cold War, US and USSR had paralyzed UN by vetoing resolutions. Same happened with any other conflict including when US drafted a resolution to stop the war in Ukraine.
So, it is crystal clear that if UN (specifically Security Council) is not reformed, UN can not achieve its primary goal i.e. maintenance of peace and security. UN members and experts have talked about reform in Security Council. Experts have also given suggestions and proposals to make UN more democratic and representative. One of those proposals is abandoning veto and doubling the size of SC members. This can make UN more democratic and representative to some extent. But this is not an easy job. Firstly, because P5 are reluctant to abandon this privileged position (veto power). Secondly, countries hoping for permanent membership are opposed by other countries. For example, many European countries object Germany's membership. Pakistan objects to India's membership.
Experts believe the solutions could be the democratization of UN system (particularly UNSC). This is done by involving General Assembly in the decision making regarding international peace and security. General Assembly is a symbol of democracy, representing almost all the states on the globe. Simple or two-third majority must be mandatory to make any decision regarding international peace and security. This could stop any powerful state to use UN as a tool for its own vested national interest , and the decision of majority will prevail. All the states, big and small, powerful and weak will have equal say in the UN. Otherwise the possibility of wars, violence, genocide and injustice will further increase.
United States thinks it's 'the exception to the rules of war'
The architects of those Nuremberg trials—representatives of the United States, the Soviet Union, the United Kingdom and France fully expected that the new United Nations would establish a permanent court where war criminals who couldn't be tried in their home countries might be brought to justice. In the end, it took more than half a century to establish the International Criminal Court (ICC). Only in 1998 did 60 nations adopt the ICC's founding document, the Rome Statute. Today, 123 countries have signed.
Guess what superpower has never signed the ICC? Here are a few hints? – writes Rebecca Gordon in an article at "The Nation":
Its 2021 military budget dwarfed that of the next nine countries combined and was 1.5 times the size of what the world's other 144 countries with such budgets spent on defense that year.
Its president has just signed a $1.7 trillion spending bill for 2023, more than half of which is devoted to "defense" (and that, in turn, is only part of that country's full national security budget).
It operates roughly 750 publicly acknowledged military bases in at least 80 countries.
In 2003, it began an aggressive, unprovoked (and disastrous) war by invading a country 6,900 miles away.
Yes! The United States is that Great Exception to the rules of war.
While, in 2000, during the waning days of his presidency, Bill Clinton did sign the Rome Statute, the Senate never ratified it. Then, in 2002, as the Bush administration was ramping up its Global War on Terror, including its disastrous occupation of Afghanistan and an illegal CIA global torture program, the United States simply withdrew its signature entirely. Secretary of Defense Donald Rumsfeld (photo) then explained why this way:
"The ICC provisions claim the authority to detain and try American citizens — U.S. soldiers, sailors, airmen and Marines, as well as current and future officials — even though the United States has not given its consent to be bound by the treaty. When the ICC treaty enters into force, U.S. citizens will be exposed to the risk of prosecution by a court that is unaccountable to the American people, and that has no obligation to respect the Constitutional rights of our citizens."
The assumption built into Rumsfeld's explanation was that there was something special — even exceptional — about US citizens. Unlike the rest of the world, we have "Constitutional rights," which apparently include the right to commit war crimes with impunity.
Even if a citizen is convicted of such a crime in a US court, he or she has a good chance of receiving a presidential pardon. And were such a person to turn out to be one of the "current and future officials" Rumsfeld mentioned, his or her chance of being hauled into court would be about the same as mine of someday being appointed secretary of defense.
The United States is not a member of the ICC, but, as it happens, Afghanistan is. In 2018, the court's chief prosecutor, Fatou Bensouda, formally requested that a case be opened for war crimes committed in that country. 'The New York Times' reported that Bensouda's "inquiry would mostly focus on large-scale crimes against civilians attributed to the Taliban and Afghan government forces." However, it would also examine "alleged C.I.A. and American military abuse in detention centers in Afghanistan in 2003 and 2004, and at sites in Poland, Lithuania, and Romania, putting the court directly at odds with the United States."
Bensouda planned an evidence-gathering trip to the United States, but in April 2019, the Trump administration revoked her visa, preventing her from interviewing any witnesses here. It then followed up with financial sanctions on Bensouda and another ICC prosecutor, Phakiso Mochochoko.
So where do those potential Afghan cases stand today? A new prosecutor, Karim Khan, took over as 2021 ended. He announced that the investigation would indeed go forward, but that acts of the United States and allies like the United Kingdom would not be examined. He would instead focus on actions of the Taliban and the Afghan offshoot of the Islamic State.
When it comes to potential war crimes, the United States remains the Great Exception. Wouldn't it be wonderful if we were just a little less exceptional?
If, for instance, in this new year, we were to transfer some of those hundreds of billions of dollars Congress and the Biden administration have just committed to enriching corporate weapons makers, while propping up an ultimately unsustainable military apparatus, to the actual needs of Americans?
Wouldn't it be wonderful if just a little of that money were put into a new child tax credit? – asks Rebecca Gordon.
International Affairs