Buoyant South Asian Economies Can Revive Global Demand and Spur Growth
With its vast workforce, strong growth and expanding purchasing power, South Asia will be the key to reviving global demand, Nirmala Sitharaman, Minister of State for Commerce and Industry of India, said at a session on Harnessing Regional Cooperation in South Asia at the World Economic Forum Annual Meeting. "The world cannot afford to ignore the region that will be key to reviving demand," the minister said.
Despite the South Asian Association for Regional Cooperation (SAARC) annual summit being cancelled in 2016 because of a terrorist incident in India, Sitharaman said, it is important to remember that the South Asian Free Trade Agreement is still going strong and has achieved major gains in intra-regional trade in the past few decades. She cited border haats, or markets, on the India-Bangladesh border and the India-Myanmar-Thailand trilateral highway as other examples of increasing regional integration.
Prime Minister Sheikh Hasina of Bangladesh added that the India, Bangladesh, Bhutan and Nepal motor vehicles agreement signed two years ago is another sign of closer ties within South Asia. She said better connectivity of this kind will be an indispensable part of any strategy aimed at bringing nations and people together.
With 1.8 billion people, 7% GDP growth rate and 25% of the world's middle class, South Asia offers trade and commerce that can improve people's quality of life while also keeping the peace in a volatile region, the panellists agreed. Manvinder S. Banga, Operating Partner, Clayton, Dubilier & Rice, United Kingdom, said that as the world begins to de-globalize, there will be more opportunity for intra-regional trade within South Asia.
He added that countries must set aside political irritants and improve connectivity – a huge advantage for trade – as well as build common physical and social infrastructure, which can be a source of catalytic growth and enable countries to meet the common challenge of fighting hunger and poverty and providing education and healthcare to their people.
Business can help catalyse social infrastructure, particularly through digital technology, Banga said, citing the example of education where information technology offers the opportunity to transform educational reach while reducing the need for brick-and-mortar schools and teachers. Through digital technology, an entrepreneur needs much lower investment and even education to set up a business, Banga said. "There is an opportunity for digitally supported businesses at an unprecedented scale," he added.
Mosharraf Zaidi, Founder and Campaign Director of Alif Ailaan – Time to End Pakistan's Education Emergency, Pakistan, highlighted the need for better education for the under-25 population that gives South Asia its unparalleled demographic advantage over other regions. However, he warned that countries' oversized emphasis on defence spending is leaving little to invest in building the region's social capital.
Also underlying the discussion was the subtle acknowledgement that political issues such as state-supported terrorism and the legacy of mistrust between nations cannot be wished away.
Ranil Wickremesinghe, Prime Minister of Sri Lanka, admitted that Sri Lanka prefers to deal bilaterally with its larger trading partners outside South Asia as well as those within the region. Nevertheless, he said, intra-regional relations of various kinds continue to thrive between his country and other South Asian countries – such as the "camel trade" between southern India and Sri Lanka in which traders commute daily between the two places. "There is a crisis only when you stop playing cricket with each other," he said on a lighter note.
ADB Project to Improve Fiscal Management, Develop Capital Markets in Armenia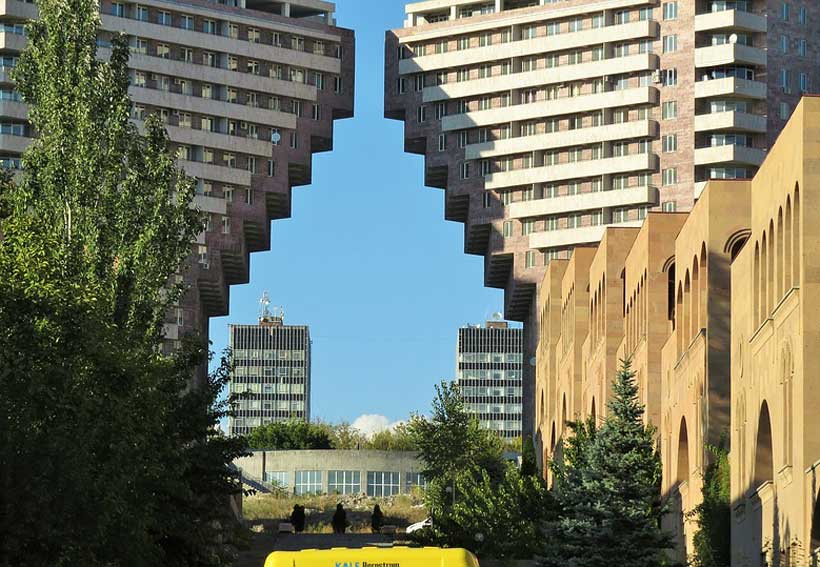 The Asian Development Bank (ADB) has approved a $40 million-equivalent policy-based loan attached to reforms that help strengthen fiscal sustainability and develop the financial and capital markets in Armenia. These are crucial enablers of private sector development.
Armenia's economic growth over the last few years has been hampered by low levels of investment, both foreign and domestic, given the high costs of local currency finance and related constraints in the financial system. Efficiency-promoting upgrades in public investment and fiscal management are also needed to ensure sustained improvements in fiscal outlook and sovereign risk pricing.
"Financial markets remain nascent in Armenia, which limits the development of the country's private sector and the banking industry," said ADB Senior Financial Sector Economist for Central and West Asia Mr. João Farinha Fernandes. "This also constrains public finance and fiscal management, while exposing the economy to financial stability risks. ADB's assistance is intended to help ensure that Armenia develops a conducive fiscal and financial intermediation environment where private sector players, both big and small, can contribute to growth and development."
ADB approved a $50 million policy-based loan in November 2018 as part of an ongoing programmatic engagement on financial reforms to strengthen public debt and fiscal risk management, and to develop financial markets in Armenia.
The Second Public Efficiency and Financial Markets Program continues these reforms by strengthening the effectiveness of the government's fiscal risk management function; promoting the development of fiscally responsible public–private partnerships; and enhancing market transparency and predictability in public debt management. The program will also improve the infrastructure of the government securities market and money market infrastructure, enhancing the sustainability and resilience of Armenia's finance sector.
Bangladesh Can Boost its Exports with Better Logistics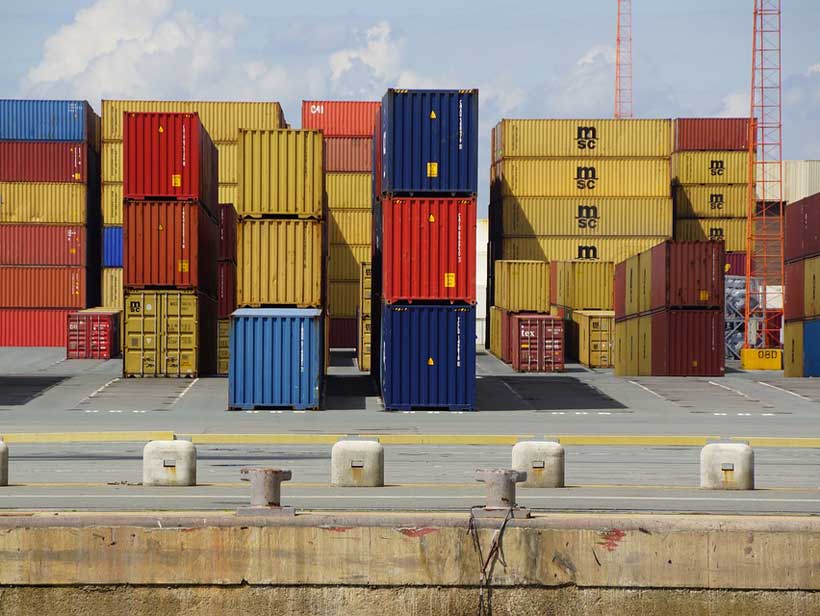 To meet the needs of its growing economy and to boost export growth, Bangladesh needs to improve its transport and logistics systems, says a new World Bank report launched today.
The report Moving Forward: Connectivity and Logistics to Sustain Bangladesh's Success, finds that by making logistics more efficient, Bangladesh can significantly boost export growth, maintain its position as a leading ready-made-garments and textile producer, and create more jobs. The report notes that congestion on roads and in seaports, high logistics costs, inadequate infrastructure, distorted logistics service markets, and fragmented governance hamper manufacturing and freight, further eroding Bangladesh's competitive edge and putting its robust growth path at risk.
"Bangladesh's congested transportation and often unsophisticated logistics systems impose high costs to the economy," said Mercy Tembon, World Bank Country Director for Bangladesh and Bhutan. "By making its logistics more efficient, Bangladesh can significantly optimize its connectivity, business environment, and competitiveness, putting the country on the right path to become a dynamic upper-middle-income country."
Efficient logistics, the report argues, has become one of the main drivers for global trade competitiveness and export growth and diversification. For Bangladesh, improving its logistics performance provides an opportunity to increase its world market share in garments and textiles, which account for 84 percent of its total exports, expand into new markets, and diversify its manufacturing and agriculture into high-value products.
The report notes that improving Bangladesh's logistics requires a system-wide approach based on greater coordination among all public institutions involved in logistics and with the private sector, increasing the effective capacity of core infrastructure, and removing distortions in logistics service markets to reduce costs and improve quality. At a regional level, harmonizing its logistics systems and aligning its customs with that of its neighbors could turn Bangladesh into an important node for regional freight flows and further boost its trade.
"There's no doubt that reforms and investments for better transport and logistics will yield Bangladesh substantial economic benefits and strengthen its competitive advantage," said Matías Herrera Dappe, Senior Economist at the World Bank and author of the report. "But the solution to logistics is not just to invest more but to invest better, by focusing on the service gap, and creating the incentives for high quality and competitive logistics services."
New development models to drive growth and employment for youth in Africa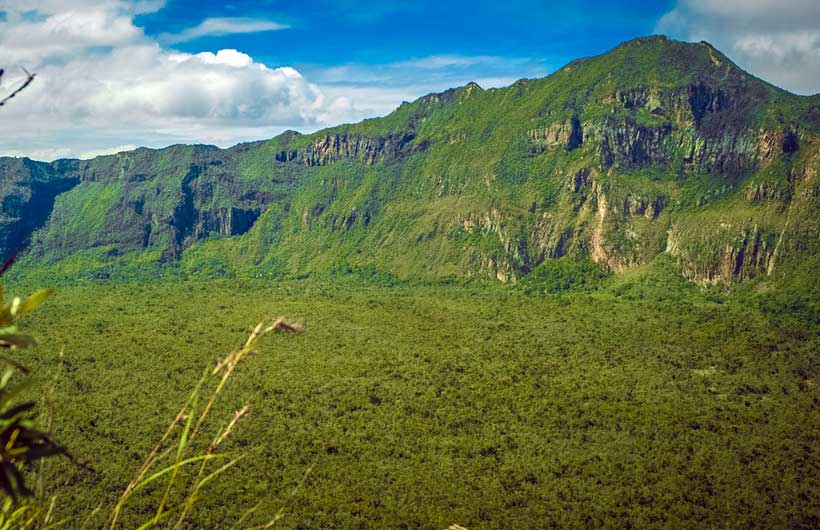 The United Nations Environment Programme (UNEP) today launched the Global Environment Outlook-6 (GEO-6) for Youth in Africa report on the margins of the 17th session of the African Ministerial Conference on the Environment (AMCEN).
The report analyses the economic opportunities that Africa's natural resources can provide for job creation and sustainable development. It also provides a package of solutions to tackle Africa's youth unemployment through the Green Economy.
"This Publication is anchored substantively in the UNEP's sixth Global Environment Outlook (GEO-6) Regional Assessment for Africa," said Juliette Biao Koudenoukpo, Director of UNEP's Regional Office for Africa. "This Assessment has a very clear message; Africa has an opportunity to use its large young population to drive its growth."
Africa's youth remains the most hit by unemployment. One-third of Africa's 420 million youth aged 15 to 35 are unemployed. Of these, 35 per cent are vulnerably employed and 19 per cent are inactive. These numbers will increase dramatically unless urgent actions are not taken.
The report recommends that Africa's natural capital should be managed sustainably to enhance the livelihoods of African young population, create more sustainable and decent jobs as well as increase social and economic cohesion.
"The Green Economy calls for a paradigm shift in the way that we produce and consume. If young people are the centre of such a shift, they will secure a sustainable future replete with sustainable livelihoods," said Professor Lee White, Minister for Environment, Forest and Oceans of Gabon and outgoing President of AMCEN. "The Global Environment Outlook-6 for Youth, Africa: A Wealth of Green Opportunities digs deep into that future and shows young people how they can secure their livelihoods through green jobs."
Natural resources remain a key source of employment in Africa. Eight out of ten people's employment on the continent are supported by natural resources. Nearly six million Africans are employed in the fisheries and aquaculture sector, ten million people work in the wildlife sector and an average of 54 per cent in the agricultural sector.
The report includes case studies and success stories on African youth who have invested in natural resources to develop entrepreneurship, improve their knowledge and skills as well as create jobs and sustain their livelihoods.
The report calls on governments to encourage youth to invest in green economy through creating platforms for innovation in sustainable development. While confirming the potential of youth in leading green growth in Africa, the report strongly establishes the correlation between green economy and decent jobs.