Artificial Intelligence Must Be Designed to Augment Human Ability and Opportunity
As humanity enters the Fourth Industrial Revolution, development of artificial intelligence (AI) must be guided by one overarching principle – technology must augment, not replace, human capability and opportunity.
Experts speaking at an interactive session on artificial intelligence at the World Economic Forum's Annual Meeting agreed that technology and access to technology must be democratized. They said it is essential to provide people with the relevant knowledge and skills to lay the groundwork for a more egalitarian and sustainable era of cognitive computing.
Ginni Rometty, Chairman, President and Chief Executive Officer at IBM Corporation, USA, which has taken the lead in cognitive computing within the information technology industry and has developed the advanced AI platform Watson, said transparency is imperative to develop trust in cognitive computing. Soon, everyone will be working with AI technologies and people will want to know how they were designed, by which experts and using which data. "Humans need to remain in control of it," Rometty said, adding that it is imperative that technology be created for, by and with the people.
Panellists agreed that ethical and legal concerns must be factored in at the start of the design process, underlining the importance for customers, lawyers, ethicists, scientists and technology developers to work together.
Highlighting the need to democratize technology design, Joichi Ito, Director, Media Lab, Massachusetts Institute of Technology, USA, said it is worrying that the demographic in Silicon Valley consists of mostly white men. He gave the example of a face-recognition technology that failed to recognize dark faces, reflecting a lack of diversity among the engineers who designed it. "AI is still a bespoke art; the customer cannot imagine the tool yet," he said, suggesting that stakeholders, including the customer, the lawyer and the ethicist, have a say in technology creation.
Satya Nadella, Chief Executive Officer at Microsoft Corporation, USA, said his organization is focusing on how to make technology broadly accessible. He cited the success of Microsoft's Skype Translator, the speech-to-speech translation application available for free download. Speaking of the challenges that lie ahead, Nadella said many questions remain to be answered, such as how to fix responsibility for decisions made by algorithms that humans have not written, and whether the AI surplus that will be created will be shared equitably.
"Overall world GDP growth is not stellar," Nadella said. "We actually need AI." To ensure that AI and the Fourth Industrial Revolution help solve the pressing problems of today, such as climate change, education and drug discovery, and to ensure inclusive growth, it is important to help train people for the jobs of the future, he said. In a world with a surfeit of AI, human values such as common sense and empathy will be scarce. These are the values that the citizens of tomorrow would need most to make humanity the very best it can be, he added.
Ron Gutman, Founder and Chief Executive Officer of HealthTap, an online application that brings patients and doctors together, said AI will create new jobs that do not exist today. For instance, sensors and wearables provide so much data that it will become possible to move from reactive to proactive medicine, creating a new ecosystem of jobs.
Rometty highlighted her idea of "new collar" jobs, which pivots on the belief that the skills needed for tomorrow's jobs are not just the high-end, high-technology skills that can only be acquired through a traditional college degree. Many jobs, such as those of cloud computing technicians and service delivery specialists, will need skills often obtained through vocational training or in non-traditional ways. She emphasized at the same time that everybody will need retraining.
Ito agreed, noting that everybody will have to acquire an understanding of AI, and education systems will have to be made more dynamic as technology will change rapidly.
Jordan: US$85 million for a New Industry Development Fund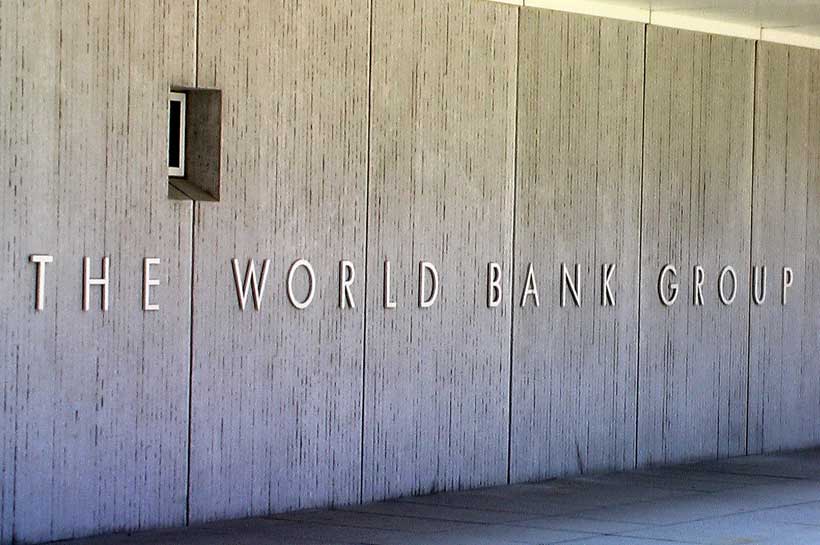 The World Bank has approved US$85 million in financing for the Jordan Support for Industry Development Fund Project, which aims to promote investments and exports in the manufacturing sector through the operationalization of a new Industry Development Fund. The fund is one of the commitments Jordan has made under its Economic Priority Plan 2021–2023.
Jordan urgently needs to create inclusive and broad-based job opportunities to promote resilient recovery from the COVID-19 crisis, requiring a shift towards a resource-efficient, export- and investment-driven growth model. Manufacturing, among the largest employers in Jordan's economy, suffered acute shortages of cash during the COVID-19 pandemic. To diversify and expand their exports, and generate more jobs, companies now need to move out of survival mode to a new level of competitiveness.
The Government of Jordan is establishing the Industry Development Fund to put its development policies and programs on manufacturing into practice. The government asked for the World Bank's support in designing and operationalizing the fund as an efficient, transparent, and effective delivery platform for support for firms, and as a key financial enabler for industrial transformation. Its focus will be upgrading and modernizing industries; export development and promotion; and incentivizing companies toward high performance in areas critical to the sector reaching its full potential, such as increased climate-responsiveness and female employment.
"The Industry Development Fund is a key instrument in our Economic Priority Plan 2021–2023 to help firms in the industrial sector recover and build back better following the COVID-19 crisis," said H.E. Nasser Shraideh, Minister of Planning and International Cooperation of Jordan. "It will serve as a stimulus to promote private sector-led investment, as well as modernization, upgrading, and export development, which are key engines of growth for the Jordanian economy."
The project aims to support more than 500 export-oriented firms directly through the fund's programs and to mobilize at least US$17 million in additional private capital. It will also support the building of effective delivery mechanisms and a robust governance and operational capacity, enabling the fund to support the transformation of the industrial sector in the longer term.
"Jordan's recovery from the COVID-19 pandemic has been broad-based, but many sub-sectors are operating below their pre-pandemic level and external shocks have led to higher unemployment, especially for women and the youth," said Saroj Kumar Jha, Mashreq Regional Director, World Bank Group. "This project will complement the integrated package of support for private sector development that the Bank and the Government of Jordan are implementing to foster enhanced public-private partnerships for inclusive and resilient recovery and growth."
The main activities financed by the Fund will include: (i) Industry upgrading and export development programs; (ii) Outcome-based incentives program; and (iii) Easing access to export credit insurance and to new supply chain finance products.
The project prioritizes gender balance and includes measures to ensure the inclusion of women business leaders/owners and employees, and of various vulnerable groups in the fund's programs.
Implications of remote conformity assessment for developing countries
The United Nations Industrial Development Organization (UNIDO) is pleased to announce the launch of a publication titled "Remote conformity assessment in a digital world: Opportunities, challenges and implications for developing countries".
The publication provides a high-level overview of how remote assessment/audit techniques have developed in recent years and applied in different conformity assessment contexts. It also highlights the associated benefits of such techniques along with the challenges and implications for the future.
Quality Infrastructure is the combination of initiatives, institutions, organizations, activities, and people that help ensure products and services meet customers' requirements. Conformity assessment is a central part of this important work as it links regulation, industry, and markets. Evidence shows that establishing a Quality Infrastructure can assist a nation in pursuing a development track in line with the Sustainable Development Goals.
Remote assessments/audits play a crucial role in the context of digital transformation of Quality Infrastructures around the world, with the global disruptions arising from the COVID-19 pandemic having accelerated this process and injected urgency into the adoption of new technologies. where the use of remote assessment techniques to ensure the continuity of conformity assessment and confidence in its outcomes became a strategic imperative.
The need to stay abreast of the latest developments to ensure that no country is left behind in the increasingly digitalized world of conformity assessment makes this publication relevant for developing countries and a wider audience. Pragmatic steps that can be taken to address this need are presented accordingly.
UNIDO remains committed to continuing its support to developing countries, assisting them in overcoming the challenges and making the most of the opportunities posed by the growing use of remote assessment techniques.
Privacy vs Security in the online world
New technological developments and the rise of the internet allowed many people access to the digital world by making it possible to do so from anywhere and anytime. But, with all its benefits, this has significantly increased the amount of data we have on the internet. From cookies to the browser and device fingerprinting, we leave data behind every time we visit a website. How private or secure is your data online?
What is the difference between privacy and security?
Some people use these terms interchangeably, but there is a difference between them. Privacy is related to your right to control your personal information and how that information is used, while security determines how that personal information is protected.
For example, you can choose to share your data on a social media platform, which is a matter of privacy, while how that platform protects that data is a matter of security. The same applies to signing on the eCommerce site. You are choosing to disclose your data to them to use their services, but it is up to them to keep your data safe, maintaining your privacy and security. If they sell or release your information to a third party, your privacy would be compromised, but not necessarily security. In a successful cyberattack, both your security and privacy have been compromised.
Compromised privacy doesn't necessarily threaten your online safety, but it remains an essential aspect of it.
Dangers of privacy and security loss
With our growing online presence, more and more of our personal data ends up online. This data is in danger of being compromised by companies selling or sharing it with unauthorized 3rd parties to be used for advertising, political manipulation, or other nefarious purposes. The risk gets even higher on social media, where people reveal various details about them that malicious parties can use. Luckily, they are starting to realize the importance of data privacy. According to the research, 81% of people are more concerned about their social privacy than last year.
The loss of privacy is real, but how does this impact our security? The truth is it leaves us vulnerable to various types of cyberattacks and fraud attempts, such as data breaches and identity fraud. The threat from cybercriminals, hackers, and fraudsters keeps growing with our rising dependence on the internet. While the cyber attacks are nothing new, the truth is that the development of technology has allowed them to step up with their malicious attacks, making them harder to trace and able to affect more people than ever. According to the Telegraph, cyber fraud is currently the fastest-growing category of crime, and it shows no signs of slowing down. But does that mean you have to stop using the internet to remain safe from these threats? Of course not; you just need to take the proper steps to minimize the risk while enjoying your online life.
How can you ensure your privacy and security online?
With our digital footprints growing constantly, it is time to start taking necessary actions to protect ourselves.
The first step you need to do is install Antivirus and Firewall programs to protect yourself from various cyber threats. Just remember to keep them up to date, and you will significantly reduce the danger.
Practice good password hygiene. More than 80% of data breaches directly resulted from poor passwords, which is why you should never use easily guessable passwords such as your date of birth or even something simple like "123456". You should also always choose unique and complex passwords for all of your accounts, making it harder for cybercriminals to gain access to different accounts.
Reduce the risk of your account data being stolen and used for malicious purposes by not saving credit and debit cards in the system when making online purchases. The truth is that every website is vulnerable to attack. You don't want to put yourself at unnecessary risk because you need to invest a few more seconds to type in your card details.
Be mindful of what you share online and on social media. Most people are not aware of how public the data on social media actually is, and they keep oversharing. This can allow cyber criminals and fraudsters to discover important personal information and use it for their malicious actions. Review your privacy settings on social media sites and think twice before posting something personal.
Cybercriminals and fraudsters keep evolving their methods to exploit as many people as they can reach. Learn how to protect yourself and stay safe online.