Artificial Intelligence Must Be Designed to Augment Human Ability and Opportunity
As humanity enters the Fourth Industrial Revolution, development of artificial intelligence (AI) must be guided by one overarching principle – technology must augment, not replace, human capability and opportunity.
Experts speaking at an interactive session on artificial intelligence at the World Economic Forum's Annual Meeting agreed that technology and access to technology must be democratized. They said it is essential to provide people with the relevant knowledge and skills to lay the groundwork for a more egalitarian and sustainable era of cognitive computing.
Ginni Rometty, Chairman, President and Chief Executive Officer at IBM Corporation, USA, which has taken the lead in cognitive computing within the information technology industry and has developed the advanced AI platform Watson, said transparency is imperative to develop trust in cognitive computing. Soon, everyone will be working with AI technologies and people will want to know how they were designed, by which experts and using which data. "Humans need to remain in control of it," Rometty said, adding that it is imperative that technology be created for, by and with the people.
Panellists agreed that ethical and legal concerns must be factored in at the start of the design process, underlining the importance for customers, lawyers, ethicists, scientists and technology developers to work together.
Highlighting the need to democratize technology design, Joichi Ito, Director, Media Lab, Massachusetts Institute of Technology, USA, said it is worrying that the demographic in Silicon Valley consists of mostly white men. He gave the example of a face-recognition technology that failed to recognize dark faces, reflecting a lack of diversity among the engineers who designed it. "AI is still a bespoke art; the customer cannot imagine the tool yet," he said, suggesting that stakeholders, including the customer, the lawyer and the ethicist, have a say in technology creation.
Satya Nadella, Chief Executive Officer at Microsoft Corporation, USA, said his organization is focusing on how to make technology broadly accessible. He cited the success of Microsoft's Skype Translator, the speech-to-speech translation application available for free download. Speaking of the challenges that lie ahead, Nadella said many questions remain to be answered, such as how to fix responsibility for decisions made by algorithms that humans have not written, and whether the AI surplus that will be created will be shared equitably.
"Overall world GDP growth is not stellar," Nadella said. "We actually need AI." To ensure that AI and the Fourth Industrial Revolution help solve the pressing problems of today, such as climate change, education and drug discovery, and to ensure inclusive growth, it is important to help train people for the jobs of the future, he said. In a world with a surfeit of AI, human values such as common sense and empathy will be scarce. These are the values that the citizens of tomorrow would need most to make humanity the very best it can be, he added.
Ron Gutman, Founder and Chief Executive Officer of HealthTap, an online application that brings patients and doctors together, said AI will create new jobs that do not exist today. For instance, sensors and wearables provide so much data that it will become possible to move from reactive to proactive medicine, creating a new ecosystem of jobs.
Rometty highlighted her idea of "new collar" jobs, which pivots on the belief that the skills needed for tomorrow's jobs are not just the high-end, high-technology skills that can only be acquired through a traditional college degree. Many jobs, such as those of cloud computing technicians and service delivery specialists, will need skills often obtained through vocational training or in non-traditional ways. She emphasized at the same time that everybody will need retraining.
Ito agreed, noting that everybody will have to acquire an understanding of AI, and education systems will have to be made more dynamic as technology will change rapidly.
Green Economy in Nigeria gets a boost from India-UN Fund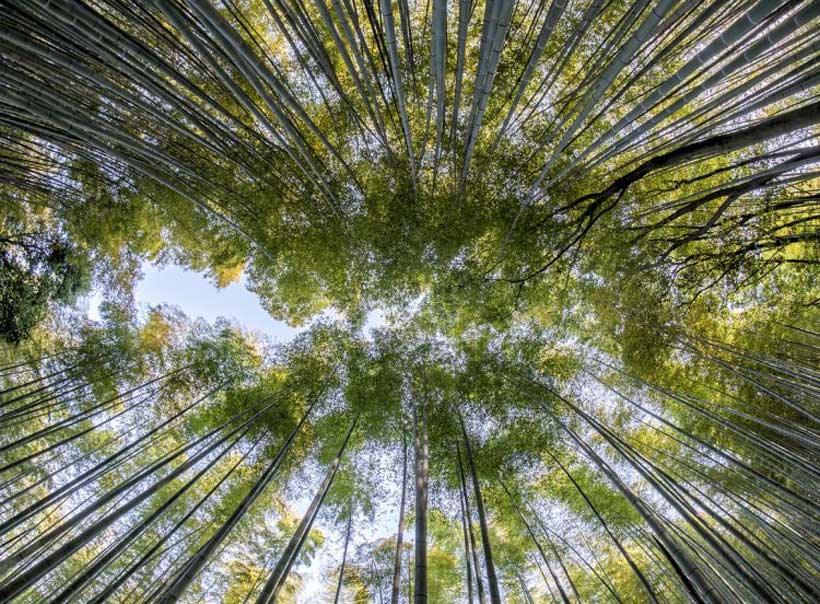 Jointly advancing environmental sustainability and poverty reduction is a challenge the government of Nigeria holds at heart. In pursuit of these interlinked objectives, the Ministry of the Environment and the Man and the Biosphere National Committee of Nigeria proposed a project titled "Biodiversity Businesses in Omo and Shere Hills: A Means to Poverty Reduction, Biodiversity Conservation and Sustainable Development." This initiative, a unique example of triangular partnership between the Government of Nigeria, the Government of India and UNESCO – was recently approved in principle by the India-UN Development Partnership Fund Board to receive $1 million.
"This is the first project the India-UN Fund is launching in Nigeria, and one of the first with UNESCO. We are excited to see how it can support people to lift themselves out of poverty in an environmentally sustainable way, and hope it can serve as an example for other countries looking to do the same. It is yet another example of the great commitment India has to further sustainable development through the solidarity-based model of South-South Cooperation" says Jorge Chediek, the Secretary-General's Envoy on South-South Cooperation and Director of the UN Office for South-South Cooperation, UNOSSC.
The project will increase biodiversity-friendly livelihoods in these two regions of Nigeria. It will offer training to local communities, with a focus on women and youth, on simple nature-based business techniques such as apiculture (bees), snail rearing, eatable mushroom and other rare species harvesting. It will contribute supplies and simple equipment, incubate businesses by providing support on business plan development to accessing markets, and help locals develop business skills including bookkeeping and product marketing.
Omo Biosphere Reserve was designated a Biosphere Reserve by UNESCO in 1977. It comprises over 130,000 hectares and is home to over 5,000 people. Their major economic activities include timber exploitation, fuel wood harvesting, cultivation of arable crops, hunting and fishing. The Shere Hills forest comprises over 35,000 hectares of undulating hills on the Jos Plateau, Nigeria.  It has numerous high peaks, with the highest peak reaching a height of about 1,829 metres above sea level. Currently, both sites are under threat for losses in their biodiversity.  Participatory governance of the ecosystem; improved sustainable livelihoods for local people; and enhanced social, economic and cultural conditions are key to preserving biodiversity and ensuring environmental sustainability. This project and the support by India are, therefore, highly relevant and timely.
The project will be implemented by UNESCO in close collaboration with the Ministry of Environment of Nigeria, the Forestry Research Institute of Nigeria, and the Nigeria MAB National Committee.
"Convinced that inter-sectoriality and holistic approaches to development are critical to advance on the SDGs, India is supporting the UN System across its various Agencies, Funds and Programmes. We are pleased to work with UNESCO, and we hope this project a harbinger of more to come." – affirm H.E. Syed Akbaruddin, Permanent Representative of India to the United Nations in New York.
"UNESCO's expertise in promoting biodiversity-friendly jobs is highly relevant for populations living in rural and protected areas. We are very thankful to the Government of India for its support, which will enable us to expand our support incubating small businesses in bee-keeping, snail rearing, mushroom farming, carbon sequestration in biomass, watershed protection, bioprospecting and/or ecotourism in Nigeria." commented Mr. Yao Ydo, Regional Director of UNESCO Multisectoral Regional Office Abuja.
The United Nations Office for South-South Cooperation (UNOSSC) is the Fund Manager and Secretariat of the Board of Directors of the India-UN Development Partnership Fund. It supports the work of the Fund through the overall project cycle. Launched in June 2017, it's project portfolio encompasses 31 projects across Africa, Asia Pacific, Latin America and the Caribbean.
Clean energy transition in Ukraine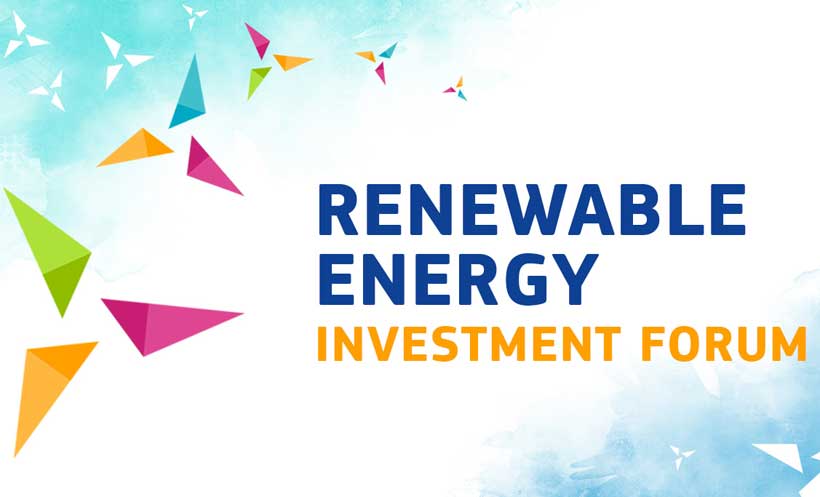 On 18 December 2018, the EU-Ukraine Renewable Energy Investment Forum takes place in Kyiv, co-organised by the European Commission's Directorate-General for Energy, Ukraine's Parliament's (Verkhovna Rada) Energy Committee, the Ukrainian State Agency on Energy Efficiency and Energy Saving, and Ukraine's energy think-tank, Dixi Group.
The forum's aim is to showcase the EU's best practices on its uptake of renewable energy sources and discuss policy measures to boost the market and increase the share of renewables in Ukraine by 2020. The EU is leading the way in the global clean energy transition, in the process becoming the world number one in renewables. By agreeing in 2018 on ambitious renewable energy and energy efficiency targets and a new supporting regulatory framework, the EU is keeping its leadership role in the fight against climate change, and upholding its commitments under the Paris Agreement. In addition, the EU has now put on the table its long-term vision for 2050, aiming to become the world's first major economy to go climate neutral by mid-century.
As Ukraine reforms its energy policy in line with the EU energy acquis, provided for in the EU-Ukraine Association Agreement and undertaken by Ukraine in the Energy Community Treaty, the Renewables Investment Forum is an excellent opportunity to discuss and share best practices from the EU as well as from other parts of the world. The event will gather some 200 key Ukrainian and European stakeholders working on energy policy and renewable energy policy in particular, as well as members of the international community active on renewable energy policy in Ukraine.
Speaking before the start of the forum, the European Commission Director-General for Energy, Dominique Ristori, said: "The EU's vision to put Europe at the forefront of clean and renewable energy production and the fight against climate change is now becoming a reality. Our policies are accelerating public and private investment in renewables, creating jobs and growth, and enabling citizens to benefit from the transition to a modern and clean economy. Our Ukrainian partners have also come a long way in this path, and it is solid proof of the European commitment of the Ukrainian nation. I believe this event will be a catalyst to unlock all the potential Ukraine has in the field of renewable energy sources. In particular I hope the discussions will focus on innovative approaches on renewable energy and the use of cutting-edge technology."
Head of the EU Delegation to Ukraine, Ambassador Hugues Mingarelli added: "Renewable energy will contribute to the establishment of a more competitive and sustainable electricity market in Ukraine. It will help reducing emissions and air pollution, and it will facilitate the integration with the EU electricity system. The European Union will continue to support the development of a sustainable electricity market in Ukraine, and I am convinced that this forum can make a very useful contribution on this way."
On Ukrainian side, the Acting Head of Ukraine's Parliament's Energy Committee Oleksandr Dombrovskyi commenting on legislative initiatives aimed at boosting RES development in Ukraine noted: "Introduction of auction system will reduce the cost of "green" energy for consumers and will create the conditions for effective competition. Today, renewable energy sector in Ukraine is developing rapidly, especially this is relevant for solar and wind electricity generation. So, installed capacity of solar power stations at the end of the III quarter 2018 reached approximately 1100 MW, while at the end of 2014 it was at the level of 411 MW. Recently,   the cost of electricity generated from RES has been reduced in the world considerably as active development of technologies in this area contributes to making equipment cheaper. Therefore, the need in changing the approaches in support of RES generation in Ukraine has appeared. We have to define the new strategic horizons for planning and perspectives for Ukrainian and foreign investors. New support system, proposed in the text of our revised draft law shall balance the interests of electricity consumers and other market participants by providing further development of renewable energy sector and by reducing the growth of financial pressure on the end electricity price. The electricity price will be defined in the process of competition – from introduction of auctions the consumers, the participants of competitive market and investors will win".
Head of the State Agency for Energy Efficiency and Energy Saving of Ukraine Sergiy Savchuk speaking about renewable energy status and results informed that: "Over the past 4 years, about 1.5 billion euros have been invested in new renewable energy projects in Ukraine. In particular, 1 billion euros are invested in more than 1000 MW of new renewable power generation and 460 million euros – in 2000 MW of new biomass-to-heat generation capacities.  It is a great contribution into energy independence and economic development of Ukrainian communities. Today, we continue improving the legislation with the aim to create favourable conditions for renewable energy development, attracting the best European experience".
Among the main participants on the Ukrainian side were Vsevolod Kovalchuk, Acting CEO of Ukrenergo, and on the EU side, Gerassimos Thomas, Deputy Director-General, DG ENER.
UNIDO, Italy support small manufacturers in Iran to comply with global environmental agreements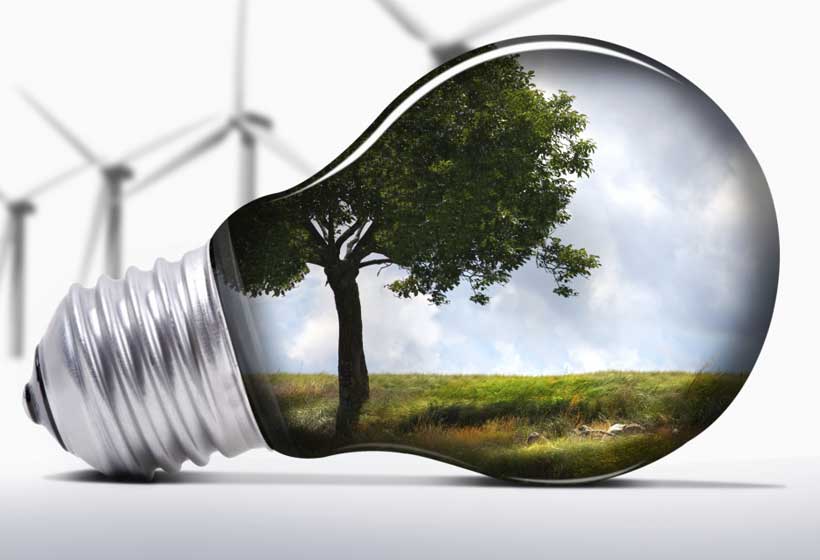 The United Nations Industrial Development Organization (UNIDO) and Iran's National Ozone Unit (NOU) today organized a workshop in Tehran to formulate a technical and business strategy to support small manufacturers of refrigeration equipment and insulation material with the adoption of new ozone- and climate-friendly substances and technologies. This will contribute to Iran's efforts to comply with its commitment, under the Montreal Protocol, to reduce its use of ozone-depleting substances – specifically, hydro-chlorofluorocarbons (HCFC) – commonly used in this sector.
Through the Multilateral Fund for the Implementation of the Montreal Protocol, UNIDO and Italy assist small manufacturers of refrigeration equipment in Iran – ranging from small chillers to domestic and commercial-scale refrigerators – to adapt their manufacturing processes and products in compliance with the second stage of the HCFC phase-out plan set by the Iranian government.
During the workshop, technology suppliers explained how small manufacturers can continue their operations with alternative chemical substances, while maintaining safety. "The NOU will consider the outputs of this workshop in the national strategy, hoping to successfully meet challenges ahead, specifically for small and medium-sized enterprises," said Medi Bakhshizade, project coordinator of Iran's National Ozone Office.
Several alternatives to HCFCs are readily available, but some of them are known to have high global warming potentials (GWP). Under the Kigali Amendment to the Montreal Protocol, a direct switch to natural refrigerants, which have zero ozone depleting potential (ODP) and low GWP, is encouraged.
In the case of Iran, the most promising alternative for small companies is cyclopentane, which could be locally produced if there is enough demand. However, the substance is high flammable, meaning new technical skills and safety installations and equipment would be required and these constitute a major financial barrier for small companies. Active cooperation between companies, local chemical formulators and technology suppliers could help tackle this barrier.
UNIDO project manager Fukuya Iino said, "UNIDO would like to promote energy-efficient technologies while phasing out HCFCs. Small companies are faced with challenges to adopt new technologies, and this is why we are asking possible technology suppliers to share their know-how with them."
A number of technology and financing options to support small manufacturing companies were presented during the workshop. The event offered a platform for small beneficiary manufacturers, technology suppliers, chemical material formulators, governmental focal points, and other stakeholders, to share knowledge and develop partnerships.
Among participating speakers were technology suppliers from Italy (two), Australia (one) and Iran (one). Forty-five participants actively joined the discussion between speakers, panel members, and the audience.