A global action plan on plastic packaging production, use and after-use
Over 40 industry leaders from the global plastics value chain have rallied behind a new plan to tackle plastics waste, which could increase recycling from just 14% today, to over 70% of total plastic packaging. The plan is presented in The New Plastics Economy: Catalysing Action, a report by the World Economic Forum and the Ellen MacArthur Foundation. The organizations calculated last year that there could be more plastics than fish (by weight) in the ocean by 2050 if no action is taken immediately.
The report provides the global plastics industry with a transition strategy for better package design and increased recycling rates. The findings are:
· 20% of plastic packaging could be profitably re-used, for example by replacing single-use plastic bags with re-usable alternatives or designing innovative packaging models based on product refills
· A further 50% of plastic packaging could be profitably recycled if improvements are made to packaging design and after-use management systems. This could bring in an additional $90 to $140 per tonne of mixed plastics
· Without fundamental redesign and innovation, the remaining 30% of plastic packaging (by weight) will never be recycled and the equivalent of 10 billion garbage bags per year will be destined to landfill or incineration
The plan is part of the New Plastics Economy initiative, which was launched in May 2016 as a result of Project MainStream, a multi-industry collaboration led by the World Economic Forum and the Ellen MacArthur Foundation. The multistakeholder New Plastics Economy initiative brings together for the first time leading organizations representing every sector of the global plastics industry: chemical manufacturers, packaging and consumer goods producers, retailers, city authorities and recyclers, all working together towards a more effective global system for plastics.
"The New Plastics Economy initiative has attracted widespread support, and across the industry we are seeing strong initial momentum and alignment on the direction to take. The New Plastics Economy: Catalysing action provides a clear plan for redesigning the global plastics system, paving the way for concerted action." said Dame Ellen MacArthur, Founder, Ellen MacArthur Foundation.
"This could drive systemic change," said Dominic Waughray, Head of Public-Private Partnership, Member of the Executive Committee, World Economic Forum. "The plan puts innovation at the heart of a strategy that could shift the entire system while unlocking a billion dollar business opportunity. Alignment along value chains and between the public and private sector is key to this."
The focus of the New Plastics Economy over the next year will be to bring about large-scale innovation. The initiative will launch two global innovation challenges to kick-start the redesign of materials and packaging formats as well as begin to build a set of global common standards (a "Global Plastics Protocol") for packaging design, concentrating initially on the most significant changes. It will also improve recycling systems by delivering collaborative projects between companies and cities participating. To support the shift to "circular" design thinking, the Ellen MacArthur Foundation and design firm IDEO are launching a new, publicly-available Circular Design Guide.
"Minor changes in material, format and treatment, in conjunction, can make the economics of recycling viable and take us into a positive spiral of higher yields, lower costs and better design. The result will be plastic that remains a valuable material before and after use," said Martin R. Stuchtey, Professor for Resource Strategy and Management at Innsbruck University, who contributed to the report.
I love the the Green New Deal but …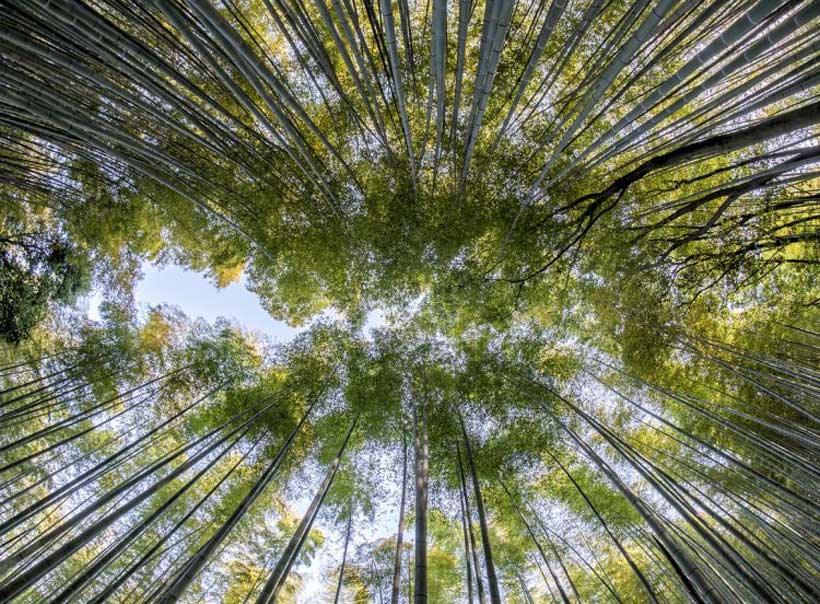 Ever since out first ancestor lit a fire, humans have been pumping CO2 into the atmosphere. Add to that the first herder because ruminants are another large emitter of greenhouse gas (GHG).
Some people want to declare a national emergency and ban fossil fuels within ten years. How? I am for it and all ready to go. But please tell me how. Think of the quarter billion vehicles in the U.S. and the infrastructure supporting them; the myriad gas stations and repair shops and the people employed in them; the thousands of miles of domestic gas pipelines to homes using gas stoves and gas heating. Think of the restructuring, the replacement, the energy required, the megatons of metal and other materials used and their production which all require one thing — energy. And what about air travel and the shipping industry?
What of the millions of jobs lost? Think of the jobholders and their families. Most of these workers cannot switch skills overnight. These are not just the million and a half employed in the industry directly, but include gas company employees, your gas furnace repair and maintenance man, the people building furnaces, gas stoves, the auto repair infrastructure — electric motors of course are darned reliable and need attention only to brakes, tire rotation and battery coolant checks for the most part — and so on.
When you offer this laundry list, the response is likely to be, "Well I didn't mean that." In effect, it defines the problem with the Green New Deal: It is remarkably short on the 'whats' and especially the 'hows'. Funny though I first searched for the Green New Deal at Representative Alexandria Ocasio-Cortez's (whose courage I admire greatly) official web page and surprisingly found … well nothing. Why not something practical like mandating solar collectors on new homes constructed?
So you want to suck the CO2 out of the air; you can. It takes 300MW to 500MW of electrical energy per million tons annually. To put it in perspective, we need to remove at least 20 billion tons (20,000 times more) each year to remove the minimum of a trillion tons expected to be emitted by the end of the century. The 10 million megawatt electrical base required for this is ten times the current total US electrical power grid of 1.2 million megawatts.
You want to bring carbon emissions down to zero. I am all for it even though our ancestor — the one who lit the coal fire — could not. Just tell me how. If you want to talk about carbon neutrality … now there's an idea. But "switching immediately away from fossil fuels" as I read from one advocate recently … I wish it was possible.
The rest of the goals are equally laudable — in fact I have advocated many including the necessity for well-paying jobs, infrastructure spending, eating less meat, and even net-zero emissions. The big question is 'how' against entrenched interests.
In the meantime, would someone please electrify my local suburban train. The 1950s diesel-electric locomotives spew black smoke and the carriages were designed in the same era. Worse still, the service is chronically late. Electrification of rail lines and improving public transport in the U.S. should be job one. But every activity — and change particularly — uses energy.
Author's note: This piece first appeared on counterpunch.org
Seven ways to fix a warming planet
Many people across the world, including schoolchildren, are demanding bolder action on climate change by governments, businesses and investors. There are tremendous opportunities here to "think beyond, solve different," transform our economies, and change the way we live.
Climate change actions are key to sustainability, and part and parcel of globally agreed efforts in line with the Paris Climate Agreement and the Sustainable Development Goals.
Agriculture and food
According to UN Environment's Emissions Gap Report 2018, food systems from production to consumption have the potential to mitigate up to 6.7 gigatons of CO2 equivalent, which is second only to the energy sector. We need a global food transformation in the next 12 years in which food waste is halved and diets and health are improved through decreased animal protein intake. We also need to incentivize climate-smart and sustainable agriculture and end the current unjust food situation in which over 820 million people are undernourished.
Buildings and cities
Responsible for some 70 per cent of energy use, buildings and construction account for 39 per cent of energy-related carbon dioxide emissions. Vast amounts of urban infrastructure are to be built in the coming 15 years as rural-urban migration accelerates. There are huge opportunities here to retrofit existing buildings, improve building standards, and rethink urban planning such as by providing incentives for mini-grid solutions. We also need to tackle human-induced methane, nitrous oxide and CF11 emissions, and find smarter solutions for cooling, heating and waste management.
Education
Educate girls: educated women have fewer and healthier children. Improve global access to, and education on, family planning. We need to focus on economic, social and political inclusion to leave no one behind. Education, skills, and awareness-building are essential ingredients for meaningful inclusion.
Energy
Invest in renewables and stop commissioning new coal-fired power plants. We need to redirect fossil fuel subsidies to incentivize large-scale investment and job creation in renewable energy. At the same time, we need energy efficiency standards for electric equipment (lighting, appliances, electric engines, transformers) and a transition towards efficiency-labelled electric equipment.
Energy finance
Help poor countries mitigate and adapt to climate change. According to UN Environment's Emissions Gap Report 2018, renewable energy and energy efficiency projects in developing countries could significantly cut emissions by 2020 if industrialized nations made good on their pledge to mobilize US$100 billion a year of climate funding. While energy investment is flowing increasingly towards clean energy, it is not flowing at the rate necessary to achieve the Paris Agreement's goals.
Forests and land use
Protect and restore tropical forests. Plant a trillion trees to boost carbon capture, with associated benefits for biodiversity, food security, livelihoods and rural economies. To do this we need to scale up investment to halve tropical deforestation by 2020, stop net deforestation by 2030 globally, and raise around US$50 billion per year to reach a target of 350 million hectares of forest and landscape restoration by 2030 in line with the Bonn Challenge. So far, 168 million hectares of restoration have been pledged by 47 countries. We should avoid any further conversion of peatlands into agricultural land and restore little-used, drained peatlands by rewetting them. We also need to plant more trees on agricultural land and pastures.
Transport
Transport is responsible for about one quarter of all energy-related CO2 emissions, and set to increase to one-third by 2050, growing faster than any other sector. With the right policies and incentives, significant emission reductions can be achieved. For this to happen, we need to put in place vehicle efficiency standards, incentives for zero-emission transportation and invest in non-motorized mobility. For example, the Indian government is prioritizing policies that are helping to shift freight transport from road to rail.
New Environmental Studies Raise Alarms
New environmental research continues to alarm as three studies published within the past week amply demonstrate.
Danish scientists report a significant increase in winter rain over Greenland. The rain-induced melt refreezes forming a dark crusty layer which acts as a greater heat absorber than white fresh snow. After decades of more frequent winter rain, the snow-pack contains many such layers speeding up its melting under the summer sun.
Rain has also increased during the rest of the year and the average air temperature in the last three decades is up 1.8C in summer and 3C in winter. The warm moisture-laden winds from the south are not new but rising ocean temperatures mean their moisture content is greater. More clouds lingering longer form a blanket over the warm air bringing them, increasing the melt even after the rain abates.
It used to be that most of the loss of ice came in the dramatic form of large icebergs shearing off with thunderous cracks, and floating away on the sea. But satellite monitoring in recent years has shown that 70 percent of the loss is due to ice melt.
The 270 billion tons lost between 1992 and 2011 from Greenland's 1.7 million square kilometers of ice has raised sea levels by 7.5 mm. The rest could raise it another 7 meters obliterating many island nations and submerging lower Manhattan and coastal areas. The eventual consequences are indeed alarming.
Also this week the Environmental Integrity Project, assisted by Earthjustice, concluded a study of ash pollution from coal-fired electricity generating plants across most US states. Using industry data recently made available through news regulations, they analyzed data from 4600 groundwater monitoring wells around the ash dumps of approximately three-quarters of US coal-fired stations. Their findings are disquieting.
The coal ash waste ponds are poorly and cheaply designed with less than 5 percent having waterproof liners, and most built to levels near or lower than the groundwater tables. It is not a surprise then to find 60 percent of the plants polluting the groundwater with dangerous levels of lithium (associated with neurological damage) and 52 percent with unsafe levels of arsenic, which can cause cancer and impair the brains of developing children. The worst ones have lithium at 150 to 200 times safe levels, cobalt, molybdenum, cadmium and selenium (lethal to fish) also at similar or higher levels.
The third study this week by Bangor University in Wales and Friends of the Earth has found microplastics pollution (pieces per liter) in all the ten sites studied: from pristine Loch Lomond (2.4) and Wordsworth's beloved Ullswater (29.5) in the Lake District to the River Thames (84.1) and the awful River Tame (>1000) in Greater Manchester.
The scientist who coined the term "global warming" left a message for the world before he passed away at the age of 87 last month. He was the first to predict rising CO2 levels would be the cause at a time when many saw it as a boon to enhance forests, crops and produce.
The message he left calls for the world's scientists to study and prepare extreme measures because our decision-makers are not confronting the problem and within a decade it will be too late. According to him creating a solar-shield will become vitally necessary. The general idea is a sulfur blanket in the earth's atmosphere to stop the sun's rays, a blanket that can be dispersed after the earth has cooled sufficiently. How this will be done is up to scientists and engineers unless nature obliges with another Mt. Pinatubo-like eruption.