Reductionism, Modernity and Nihilism in Western Civilization: Should Aristotle be Resurrected?
"Cogito, ergo sum" (Descartes)
"But, if the universe were to crush him, man would still be more noble than that which killed him, because he knows that he dies and the advantage which the universe has over him; the universe knows nothing of this." (From Pascal's Pensèes, 346)
There is an unfortunate tendency within our hubristic modern times to reduce and explain a higher reality by a lower one. Philosophically, it goes by the name of Reductionism. For example, the Resurrection of Christ will be explained away scientifically or positivistically by the phenomenon of springtime and its attendant rabbits, flowers, eggs and the general resurrection of nature, thus transforming a spiritual reality into a material one. The cart has been placed before the horse, when the proper approach ought to be that those natural phenomena in springtime point to, or are a symbol, a metaphor, if you will, of a transcendent spiritual reality.
Indeed, great errors as well as great advances have been made during the formative years of the birth of early modern science. Since the 17th century, right after the Renaissance and beginning with Copernicus and Galileo, many significant novelties make their way in the world by indiscriminate criticism of what had gone before. The new is praised without measure, the old is debunked, and the claimed relevance of new discoveries is extended analogously without careful argument into ever more areas. Thus it was in the seventeenth century: this is the heart of Pascal's complaint against the narrowness of Descartes' mathematical-geometrical definition of reality.
In one of his last lectures before his death eight years ago titled "The Mind and its Now" Stanley Jake, a leading philosopher of Science had this to say about the mistake of Descartes' "cogito": "There can be no active mind without its sensing its existence in the moment called now. The realization of this is the driving force of modern philosophy from Descartes' cogito on. Without suspecting that the cogito, a personal reflective act, cannot be a starting point of knowledge, he took it for such. He failed to realize that it is not possible to know without knowing something. One tries in vain to cogitate without cogitating about something. And that something has to be a thing before one is cogitating though never in separation from a thing."
Perhaps no greater mistake was made than in the matter of Aristotle. Early on it was clear that an Aristotelian account of physics or the heavens was no longer adequate. Naturally enough, this led to decreasing study of the Aristotelian texts, and with time to a decreasing sense of how and why Aristotle had framed central questions such as the nature of causation and teleology. We are on the way to a certain insistence in modern science that the proper study of science is the natural order, and not anything "behind" it, God, metaphysics, or finality. That is, we are on the way to a "surface" understanding of what the natural order is.
Since the credibility of his physics had been damaged, an assumption against Aristotle's thought in general grew in scientific circles. Many thought Aristotle's ideas about causality were implicated in the inadequacy of his physics. An argument of the present essay is that Aristotle's thought about causation, especially final causality, articulated issues that will not go away. Though his thought has been largely ignored in recent centuries, and is not the last word, it is of permanent significance and should not have been jettisoned with more problematic aspects of his thinking during the years of the origin of modern science. Here again, the baby was thrown out with the dirty water.
Aristotle's History of Animals provides a good entrance to his thought. Here he distinguished between simple and composite parts. Simple or homogeneous parts have a uniform nature: flesh is composed of pieces of flesh. Composite or heterogeneous parts do not have a uniform nature: a hand is not made of hands, but of a variety of parts. So it is for the entire animal. The interesting question is how an animal, once formed, is to be viewed. Aristotle's preference was first to describe the completely formed animal (in today's terminology, synchronically), and then the historical process by which the animal had been formed (in today's terminology, ontogenesis or diachronically). This preference articulated his insight that by definition it was only the fully formed animal that expressed everything that the animal could be, that is, that defined the animal. Hence his emphasis on final causality, which looks to the end (telos) of whatever is to be defined.
For most biologists or zoologists today this is backwards. They commonly think of the parts as what is most basic to an animal, and are reluctant to speak at the level of the organism, let alone of an organic form which reveals purpose. To understand is to take apart, not to see the whole. To wit, Eisnstein's famous statement: our era is characterized by perfections of means and confusion of goals. This is the perspective famously criticized by C. S. Lewis in The Abolition of Man. Lewis dreamed of "a 'regenerate science' of the future that would not do even to minerals and vegetables what modern science threatens to do to man himself. When it explained it would not explain away. When it spoke of the parts it would remember the whole." To this regeneration one can add a science that would also remember history and origins. Not for nothing Vico dubbed his philosophy of history a new science.
Here debate about the criteria for defining the origins of humanity has centered on consciousness as a sure index of the appearance of man. There are no graves in the animal world, only humans construct them. But graves are an indication that humans have understood that they will die, are conscious of their finiteness. The idea of transcendence has appeared: "It is not necessarily with the use of tools that human existence begins, but rather with metaphysics." The higher animals can use tools as it has been observed lately, but only man can transcend himself. This was already Pascal's point in his famous "man is a thinking reed" passage (Pensées, 346): "But, if the universe were to crush him, man would still be more noble than that which killed him, because he knows that he dies and the advantage which the universe has over him; the universe knows nothing of this."
To anyone who knows anything at all about Giambattista Vico's The New Science (1725), Pascal's and the paleontologists' observations on burial of the dead, are not new. Vico's views have become the base from which Robert Pogue Harrison has launched a contemporary reflection on burial of the dead, and the relation of the dead to the living. Harrison is essentially in agreement with the paleontologists: humanity "is a way of being mortal and relating to the dead. To be human means above all to bury." Religion and the idea of a transcendent reality are grounded in the burial of the dead which points to it. Humans have about them a "history-making mortality," the aboriginal sign of which is the grave marker.
All this is very much in agreement with a line of thought developed by John Lukacs, who has been arguing throughout a series of books that scientific materialism has it completely backwards. It is not matter that produces mind, but human consciousness that shapes everything. It is nonsense to talk about humans as anything but at the center of reality, for it is humans who are conscious and can speak of centers. And humans have no choice as conscious beings other than to be at the center. This is the deep significance of Aristotle's "anthropomorphism": his option to privilege human experience epistemically.
In showing the many limitations of Darwinism, Lukacs goes further than some of the paleontologists, arguing for the incoherence of the application of the idea of evolution ever further backwards in time, one result of which has been the claim that humans existed as much as a million years ago. The hidden assumption here is the materialist one that matter preceded human mind, mind only gradually appearing. Lukacs has no patience with this "dribs and drabs" theory, and rejects the very idea of a "pre-historic" man. Humans are defined by the fact that they are historic or conscious beings, beings defined by historicity, conscious beings oriented in time. They have no pre-history, only history.
From such materials Michael Schulz has brilliantly constructed a counter-cultural position. Schulz argues that the very terminology "cosmos" or "universe" makes no sense other than as expressed by a human. It is indeed true that the earth is a minor planet, and that in one sense the universe has no center. But statements such as these are not possible without the man who makes them. In this sense, as the surveyor of reality, man is its center. As Albert Einstein and Henri Poincaré insisted, the only time we have is our time. The very notion of history must be human-centered.
In both Vico's and Lukac's provocative formulation, "We did not create the universe. But the universe is our invention" and it has a history and a development and a purpose. The universe's unity appears to, and in some sense depends on, a conscious perceiver. Berkeley adds to this the notion that without a perceiver there is no existence either. Schulz in some respects goes further than Lukacs the historian. He asserts that "One does not become more objective by attempting to gain a neutral perspective from which to view finitude in abstraction from the human knower, which in any event is epistemologically impossible. If the cosmos can be grasped as cosmos only in man, and if independently from man it does not even exist (at least as cosmos), then the most objective view of the world is given within the horizon of man's orientation to God . . . . If the ultimate meaning of the essence of the cosmos is dependent upon the reality of man, then the cosmos with man is qualitatively more than it is without him."
Only by standing in a relation with God can man talk of such things as the unity of the world, of categories such as infinity and finiteness. Perhaps it is time to revive the ancient medieval idea of man as microcosm. That is, there are two further, related, considerations: (1) what the unity of the universe is correlative to is an embodied consciousness—and, as far as we know, man is the thing that fulfills that role; (2) this is not just phenomenological, but ontological. This I take it, was the intuition expressed in the idea of man as microcosm. Schulz develops the question of the early history of humans somewhat differently than does Lukacs. For Schulz, who accepts evolutionary theory, the question is not so much whether we may properly speak of human beings where there is no human consciousness, but the way in which history articulates all that it is to be human. He writes that "Evolution . . . testifies to the anthropocentric character of the cosmos . . . evolutionary development ends up with ever more complex structures. The more the complexity grows, the more we are able to distinguish between an interior and an exterior in a living being, and the more the form of subjectivity takes shape."
In sum, as Vico points out in New Science, though humans initially may not have appeared with a high degree of consciousness nor much historical sense, they are "not bound up with the things of this world in an absolute way like the animals. Man is . . . a creature of transcendence; this creature is the window through which the cosmos 'sees' its origin.
To sum up, a number of ancient thinkers observed that there is a fit between nature and consciousness. This valuable observation did not lead to an anthropocentric view of the world in the modern sense that human consciousness is a pre-condition for knowledge; but the mixed blessing of the modern "turn to the subject" now allows us to see the centrality of human consciousness in organizing the world. It is not that there is no organization without human consciousness, that the universe is not already a universe before we know it, one that we are "fit" to understand, but that human consciousness is apparently the only vehicle by which such organization can be discovered. This makes humans central to the very idea that there is a universe, and themselves a kind of microcosm. Among the forms of organization and pattern they can discover is the "immanent teleology" of heterogeneous beings, already known to Aristotle, but largely disparaged in the years of the birth of modern science, along with serious debasement of the understanding of causation from being a category of analysis to being one of temporal relation.
Though Aristotle is not the last word on any of these issues, and his discoveries have to be expanded to give greater consideration to the place of the relations of things both to each other and to God, the contemporary rediscovery of certain categories of purpose—in particularly in biology—represents a great advance on the mechanistic world we have inherited from the age of Descartes. Purpose is not to be viewed as simply something extrinsic to individual living things, but as also something intrinsic to them, a description of their capacity for self-maintenance as wholes. What is now needed is a synthesis that overcomes the dichotomy "intrinsic/extrinsic" to show that all heterogeneous living beings have not just an intrinsic and extrinsic ordering, but an order that is at once both. This is mirrored in Vico's concept of Providence which is both transcendent, i.e., beyond space and time, and at the same time immanent within history.
Hence, with his insistence on consciousness and history as intrinsic to man's humanity and even to the point of it all of the cosmos (its logos), Vico is the first philosopher and humanist to detect the enormity of Descartes's blunder at the origins of modern philosophy, and to suggest a possible remedy. Three hundred years or so later the Vichian diagnosis of that error remains valid; unfortunately, the prognosis remains to be applied and those who claim that Vico's new science has nothing to do with history and wish to claim that his science is based either Plato's forms or Descartes's abstract mathematical cogito as the origins of all that is new and progressive and modern are not part of the solution but very much part of the problem.
N.B. This article appeared in Ovi magazine on 28 April 2011. It was relevant then, it is even more relevant now.
Gender and Climate Change: Where are we and what next?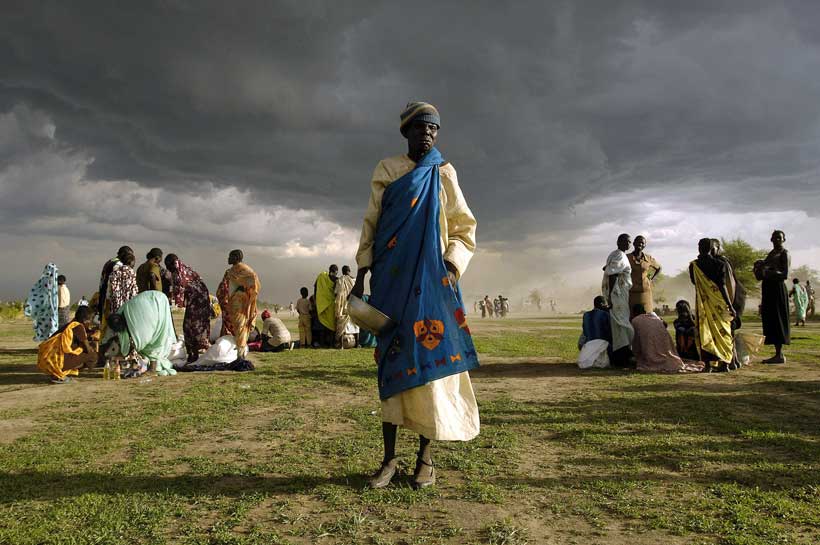 Climate change affects women more profoundly than men. Often, women bear the brunt of extreme weather events because they lack economic, political and legal power, especially in developing countries.
Because of cultural barriers and their lower economic status, women often have fewer assets to fall back on than men. They are largely absent from decision-making because of unequal participation in leadership roles – further compounding their vulnerability. So when it comes to coping with climate change, women usually have fewer adaptive strategies than men.
The women who live in poor rural communities use natural resources in a different way than men because they possess fewer assets.  It is women, for example, who are responsible for collecting firewood, fetching water, growing food – or foraging for it – making them more vulnerable to the climatic changes that affect these resources.  So the international community must pay attention to gender dynamics when it develops climate change policies and puts them into action.
International recognition – where are we now?
International frameworks are beginning to incorporate a gender dimension into action on climate change. The UN Framework Convention on Climate Change (UNFCCC) emphasises gender balance and increased participation of women in its processes and in national delegations. It also calls for the development of gender responsive climate policies at all levels.
Gender is also getting more attention at climate change conferences.  In 2014, at COP20 in Lima, a Programme of Action on Gender was established 'to advance implementation of gender-responsive climate policies'. The Paris Agreement of 2015 acknowledged the importance gender equality and empowerment of women in climate action. In 2017, COP23 established a Gender Action Plan.  So there is forward momentum.
And with developing countries calling for more money to address climate change, there is also an increasing emphasis on gender-responsive budgeting. The Green Climate Fund – the largest international fund for countering climate change – is shifting towards a more gender-sensitive approach and recently developed a Gender Policy and Action Plan.
The Commonwealth, gender and climate change
The Commonwealth has a long history of championing small states, women and young people.  In 2015, the Commonwealth Summit introduced a Women's Forum to amplify the voice of women and raise key gender issues to leaders. Gender and climate change issues gained further momentum at the 2018 Summit in London, when heads of government committed to accelerating action to achieve targets under the Paris Agreement and the Women's Forum called for the Commonwealth to take gender into account in addressing climate change.
Gender and climate change is one of four gender priorities of the Commonwealth.  That means the Commonwealth is shaping its work to reflect gender considerations.  However, more can be done to build on synergies and collaborate with partners to increase support to small and vulnerable states.
What next?
The urgency of climate change requires more progress at a greater pace. Increasing the participation and engagement of women in addressing it is a first and critical step.  I look forward to seeing progress and will follow discussions on the Gender Action Plan at COP24 in Poland later this week.  Even more important will be the first report on its implementation in 2019 because – as they say – the proof of the pudding is in the eating.
Sharing experiences and learning from what is already happening is important in understanding gaps and challenges and in developing better responses and strategies, so I would love to hear your thoughts and experiences on this topic. Are there challenges and lessons learned that you feel are important and that can shape the agenda moving forward, especially in the Commonwealth?
Young Voices Program: Global Space for Youth Empowerment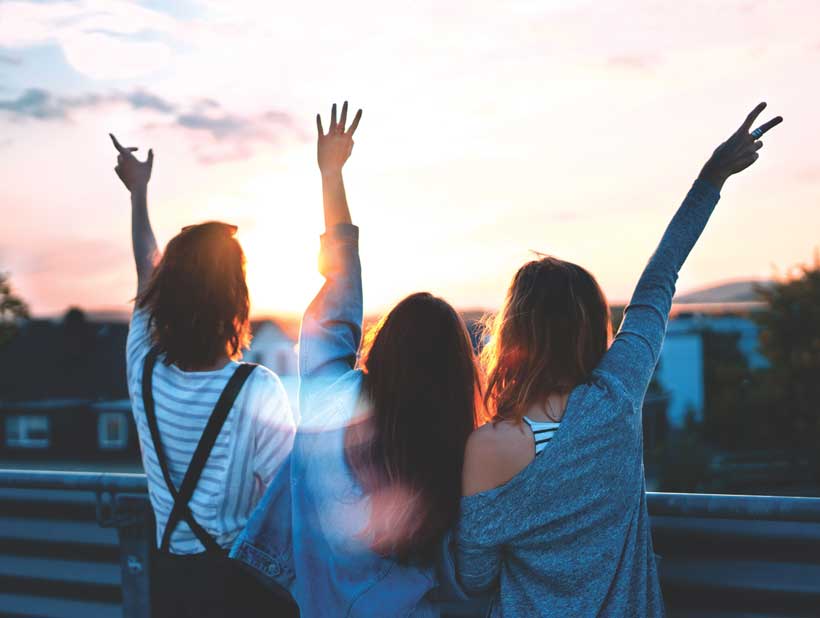 Young people matter. Not just because they can be powerful constituencies to recruit or consumers to develop. They matter in their own right and their growth is fundamental for the future stability and civilized success of societies, countries, and the world.
Unfortunately, a space for them to be themselves – to express and explore their own thoughts and to learn to articulate their own voices – is limited, especially on a global scale. Within the limited spaces available, most are politicized if not outright commercialized. Too often, youth have been used as vehicles for narcissistic adults, power-hungry politicians, and greedy conglomerates. In other words, around the globe grownups have maximized, exploited, and manipulated the power and potential of the young, all supposedly in the name of 'youth.'
With seventeen years of experience in educational and youth empowerment projects in Thailand and Asia, I have witnessed how these exploitations take place. Politicians talk about the importance of education, but only in terms of gaining votes for themselves. Political transactions are not bad in and of themselves, if the votes can bring about better schooling, equal opportunities, and gender equity, just to name some rightful benefits. More often than not, however, these talks on education are shallow rhetoric that cease to impact reality after the votes have been dropped into the ballot boxes.
The commitment to education is there, don't get me wrong. Countries spend billions of dollars on it. But the commitment for youth excellence, for the articulation of original youth analysis, is lacking. More space is needed for youth to express themselves, their concerns for their society, and debate the ideas openly and civilly. Elite schools have done this for centuries – bringing the best and brightest minds together in a room to debate and articulate their thoughts. But with the internet, online spaces have become critical in creating opportunity for youth dialogues and learning spaces. But now the online arena also carries with it dangers: we need to create spaces that provide enlarged, engaged, and equitable venues for youth to participate in the important issues of the day, without fear of retaliation, retribution, or politicization. More youth need to get involved in expressing their ideas on issues that matter to them, to truly become globally-engaged citizens now. This is not so much about a virtual 'safe space' as it is a declaration of creating virtual engaged spaces. These are too few and far between in today's world.
Thus, increasing quality online courses make quality learning fairer and more accessible to youth worldwide. This is why we propose the creation of an online platform on Modern Diplomacy, one of the most vibrant e-magazines in Europe, with massive followers far beyond it. This MD platform believes in the freedom of expression and sharing of ideas. It will allow youth – students across the world in all types of institutions – to not just share their ideas but have opportunities to engage with their own readers, creating a vibrant dialogue and budding global youth network.
Professor Anis Bajrektarevic, professor of Law from the University of Vienna and Chairman of Modern Diplomacy, put it bluntly by saying we are in a crisis of the "cognitive:" namely, there is a dearth of "cognition." In some circles, the talk already flows about the existence of a "cognitive war:"
"To address this issue, we need to rethink our global intellectual flow, create information pathways for youth to create their own narratives beyond traditional convention so they can articulate themselves, learn to become self-assured, and explore their boundaries and limitations".
With this new MD platform project, youth can write about current affairs, contest theories, or share their own original creative trajectories. They can learn from each other by being engaged and reading new ideas not as a form of competition but as a spur for new intellectual growth. In addition, they can get feedback to improve their writing from a team of international, experienced, and well-articulated youth editors. Aditi Aryal, one of the editors for the MD Young Voices program, is an experienced and highly-regarded international writer. Growing up in Nepal and India, she has extensive experience in writing, addressing social taboos, and gender restriction in the South Asian context:
"Modern Diplomacy is a huge platform that permits the expression of unfettered ideas and opinions. It has always been a vibrant platform that allows writers to express freely without having to face backlash, judgment, or censorship. As I began my writing journey with Modern Diplomacy, I grew not only as a writer but also as a thinker. It has always supported my quest for expression of ideas without obstructions. I have found in Modern Diplomacy a secure space that has nurtured me, my writing, expression, and thoughts. There could not have been a more conducive platform for this growth that I have seen in myself".
Another leading editor is Selene Sandoval, graduate student at Teachers College- Columbia University. Being a first-generation student of color to attend college in her family, Selene brings a passion for education, equity, and social empowerment. An experienced writer and tutor, she can help train and inspire other young writers to express and articulate themselves:
"My current belief for youth is that we have a voice stronger than we might realize. That is why it is essential for students around the world to research and be involved in issues that are affecting our generation, whether it be education, politics, or social issues. Students have historically been at the forefront of radical shifts in society by expressing their opinions on such issues like civil rights. Not only is it a way to express your opinion on current events and news around the world, but it is a way to grow as a writer. Writing as a basic skill is fundamental because it is part of every field. The more we are able to effectively communicate our ideas through writing, the more we are able to develop our professional careers. Modern Diplomacy can be the platform where you express your interests in a way that may be palatable for other youth to read and understand."
'Young Voices' as a platform requires space where the communication and interaction of minds and ideas flow freely without judgment. By learning and engaging dissimilar perspectives and engaging in healthy debates and discussions, across all analytical disciplines and geographical locations, we welcome any age group to be participants! We at Modern Diplomacy seek to provide young people a constructive and cohesive community to build around them, based on the freedom of expression, intense analysis, and rigorous, rational thought.
Articles selected will be published on Modern Diplomacy online and the best articles will be published in our geopolitical Ebook series.
Articles can be submitted for reviews at mdyv[at]moderndiplomacy.eu
The need for speed on modern slavery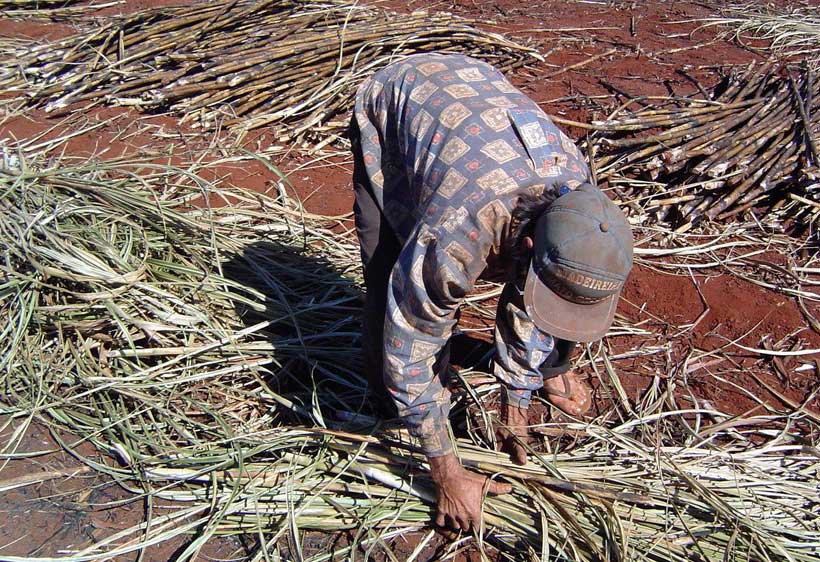 Three years ago, world leaders committed to take effective measures to end modern slavery by 2030. By the best estimates, there are around 40.3 million people in modern slavery. Reaching that goal would mean 9,127 people being removed from or prevented from falling into modern slavery each and every day between now and 31 December 2030.
How close are we to meeting that proposed rate of change? Until now, the short answer has been: we don't really know. There has been no centralized place to access information on the rate of change towards this goal.
That changed on Sunday, the International Day for the Abolition of Slavery. Delta 8.7 – a project of the Centre for Policy Research at United Nations University – began publishing country data dashboards measuring the change towards this goal.
These dashboards bring together the best available data on modern slavery, forced labour, human trafficking and child labour for each country. They also provide contextual information, including details of what each country is doing to bring these numbers down, and links to relevant legislation, national action plans and social protection arrangements. Over the coming months, more of these dashboards will be steadily rolled out.
So what do these dashboards tell us?
First, the dashboards suggest we are nowhere near the rate of change needed to meet the goal of ending modern slavery by 2030.
Even the countries that are performing best, with double-digit reductions in child labour, are not achieving the sustained reductions needed to meet the 2030 targets. Until we have more complete country coverage it will be too early to draw conclusions on a 'global' reduction rate, but the signs from the first set of dashboards are that a steep increase in reduction rates is needed.
Second, they show that we need to rapidly improve our ability to measure these reduction rates.
Most of the countries covered have reliable data only for child labour. Our ability to measure reduction of modern slavery, forced labour and human trafficking is much weaker. That stands to reason: countries have invested more, over a longer period, in measuring child labour. Only recently have they begun to invest in efforts to measure modern slavery and forced labour with the same scientific rigor.
There are promising signs on this front, though. In October national statisticians from around the world agreed a new method for measuring forced labour, which should make better data available in the next few years. The UN's Office on Drugs and Crime has also been working with countries to strengthen measurement of human trafficking.
Third, the country dashboards suggest that there may be lessons from the effort against child labour for the fight against adult forms of modern slavery, forced labour and human trafficking. Some of the reductions in child labour identified in the dashboards are impressive – for example, child labour decreased 59% between 2002 and 2015 in Brazil, while in Argentina it decreased 31% in just one year between 2011 and 2012. Figuring out 'what worked' in the fight against child labour may be instructive as we seek to identify 'what works' in the fight against modern slavery – and scale it up.
Generating this type of knowledge can take time. Starting in February 2019, the project will work with partners to accelerate the knowledge-generation process on 'Code 8.7', by bringing artificial intelligence and machine learning into the equation. Computational science offers a way to accelerate the process of understanding what works to end modern slavery.
Ultimately, however, it will be up to world leaders to learn these lessons – whether generated by artificial intelligence or the old-fashioned human kind. Unless world leaders accelerate their own learning and efforts, chances are, we will not come close to meeting their lofty goal.